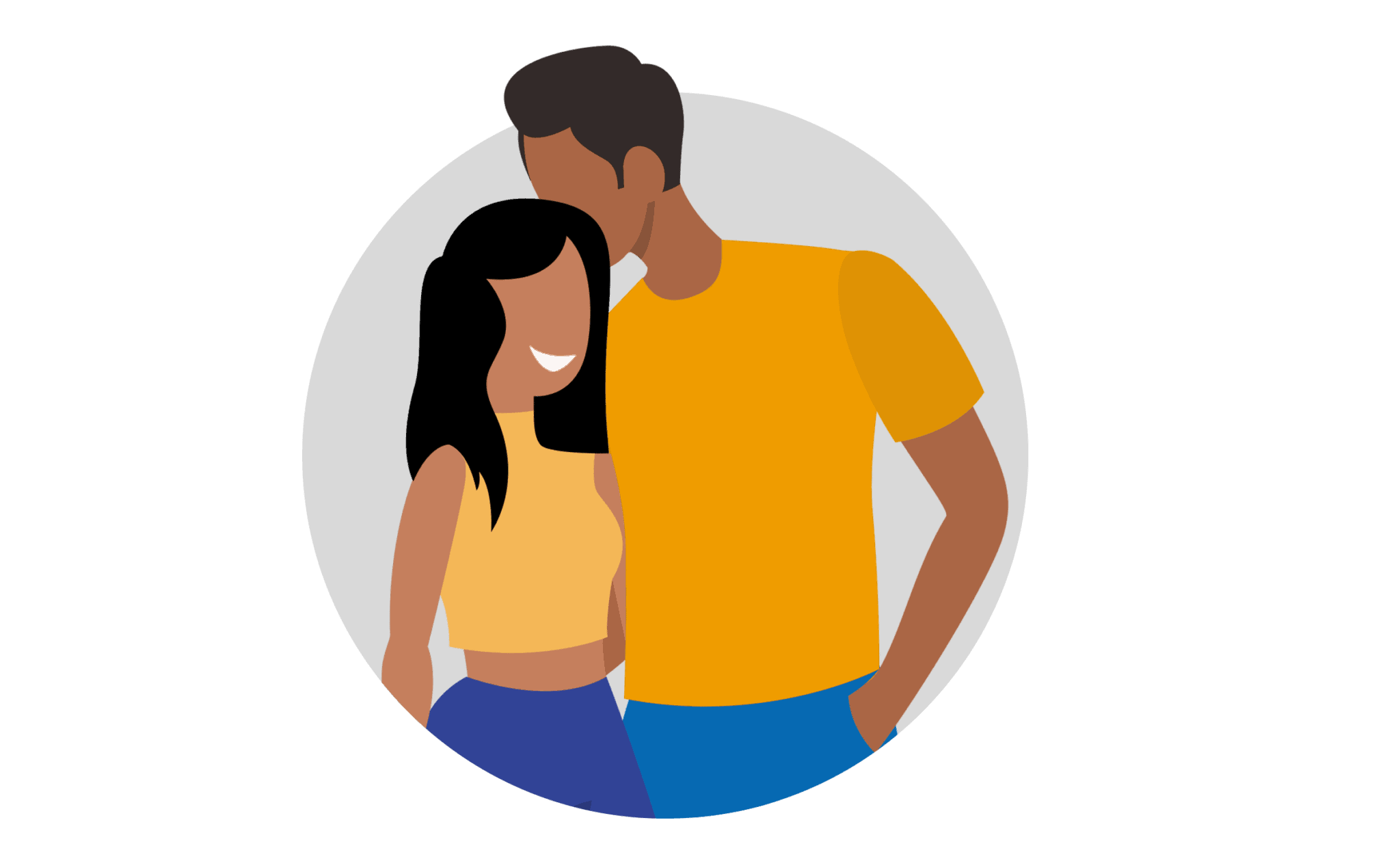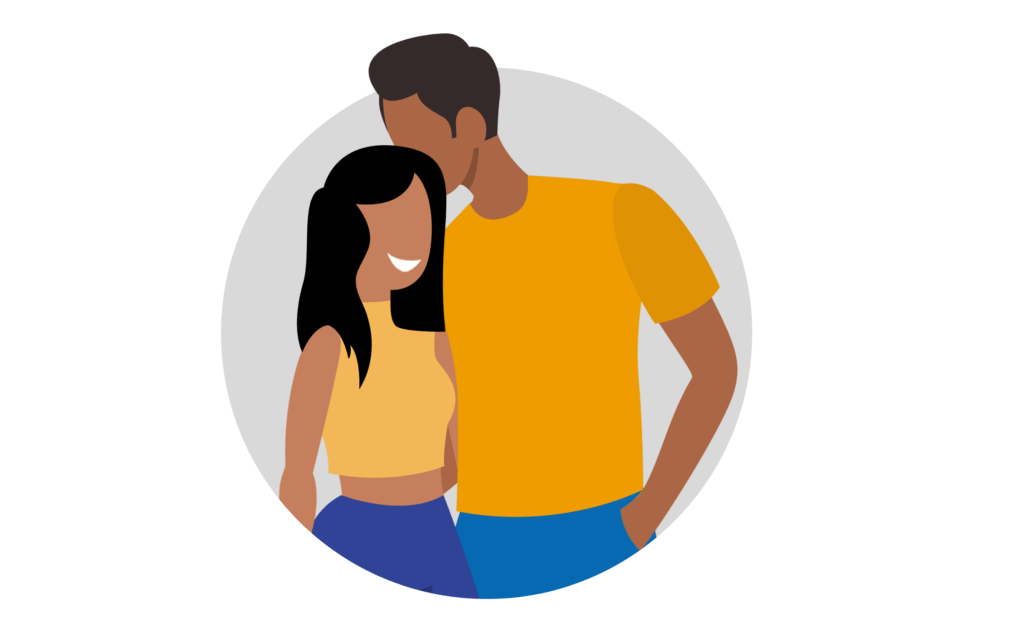 By and large, dating can be very hard these days and especially for black people mainly because there aren't a lot of dating sites made specifically to them compared to the number of sites made for white, Asian or even Hispanic people.
This doesn't have anything to do with a specific race just that there aren't a lot of sites geared specifically towards black singles so they may be somehow at a disadvantage.
But this doesn't mean that a black man or woman can't find a perfect date with someone of their race, even more, because there are sites that specifically focus on bringing black people together, it makes it that much easier.
Today we are going to look at the top 5 best black dating sites, some of which are specially designed for black people while others have a huge population of black users. So without further ado, let's begin!
OFL Top Recommendations based on 100,000+ Survey

"Serious Relationships"
"Discreet Hookups"
"Best Course for Men"
"Quick Flings"
"Normal Hookups"
"Our Quiz"
Is your dating app giving you the best chance for success?
Make sure to take our online dating site/app quiz to find out.
People who follow our dating site suggestions have on average 2 more dates per month.
The Best 5 Black Dating Sites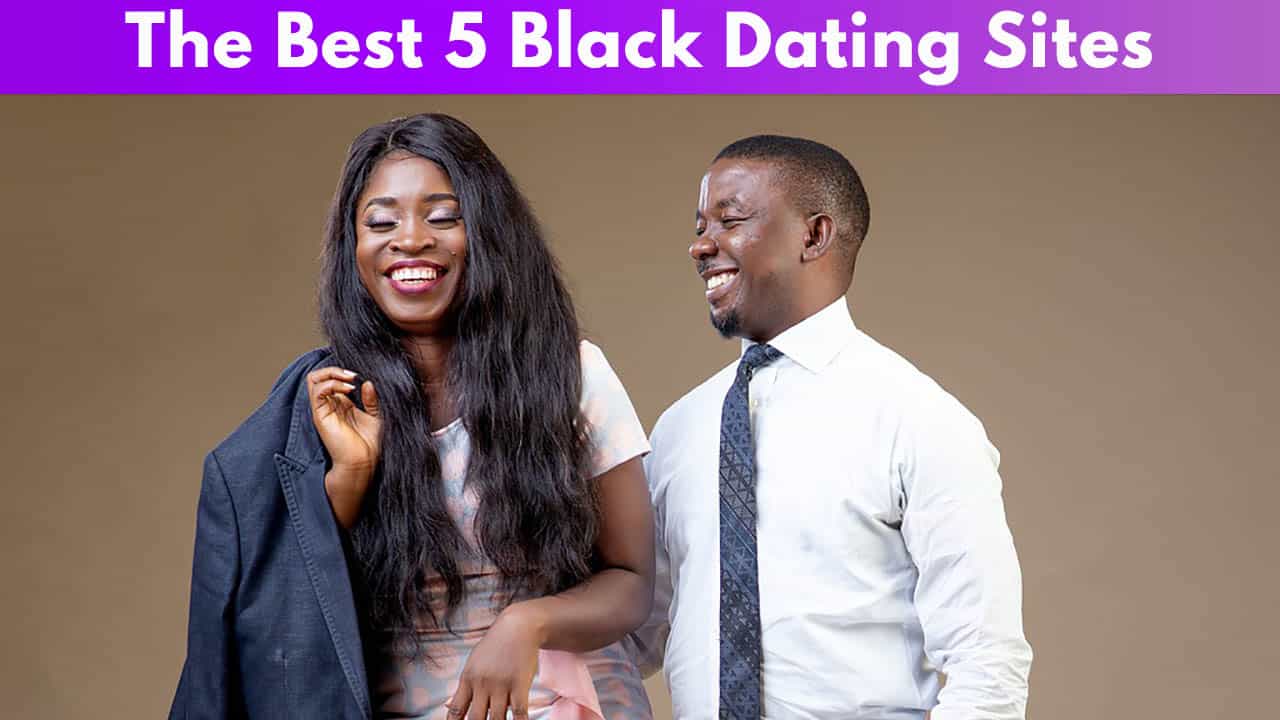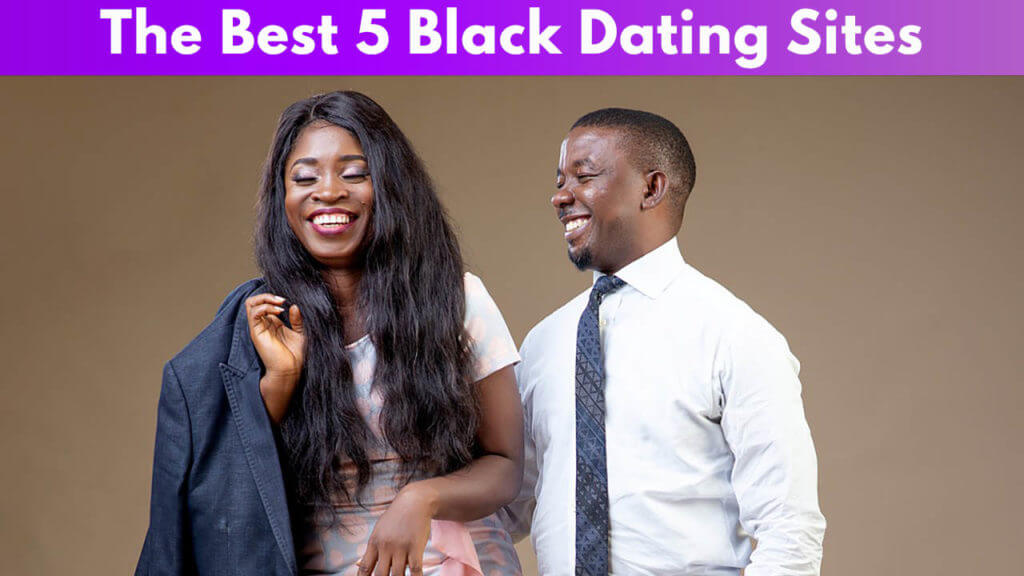 Below is my list of the top 5 black dating sites. I rank these on specific ranking factors such as price, registration, how easy it is to make contact, profile quality and more. This will help you decide which of these is the best black dating site for you.
1. BlackPeopleMeet.com

Rating
Signing up – 4.9/5
Making contact – 5/5
Profile Quality – 4.8/5
Overall Quality – 4.9/5
About BlackPeopleMeet.com
BlackPeopleMeet is a dating site made specifically for black singles looking for meeting new people, friendships, long-distance relationships and even dating.
What's so great about it is the fact that as you enter into the site you will be asked to adjust your personal preferences so that you can find matches who have similar interests as you do.
Also, you will be asked some questions about yourself when you enter the site and the questions can vary from some related to physical appearance – height, eye color, and hair color; to even questions about your marital status and whether or not you have kids.
When you start-up your account you can then start searching for matches by using filters which help you sort out other members by age, location and a specific appearance.
You can even control the visibility of your profile by setting a type of people that way only those type of people can send you messages.
This is all done to make sure you get the best possible matches and to improve your overall chances of meeting someone who you might end up meeting in real life.
The website was launched in the year of 2002 and since then has managed to reach 4% of the entire black population of the US and today it has more than 1 million monthly users meaning that this is the largest online dating site designed for black singles in the US.
Pros
BlackPeopleMeet is LGBTQ+ friendly which, as you can imagine, just further expands the number of people who use this site and makes it that better.
It has a good number of new members who join the site daily and that number is around 1000 a day and it just increases your chance of getting a match.
Great privacy system which lets you filter out what type of people can see your site and message you, which is very useful for keeping your profile information safe.
It's very easy to sign up and there are no boring and demanding registration processes.
Cons
You have very limited access if you are a free member but for a site like this one, it can payout to get a premium membership.
Who is it best for?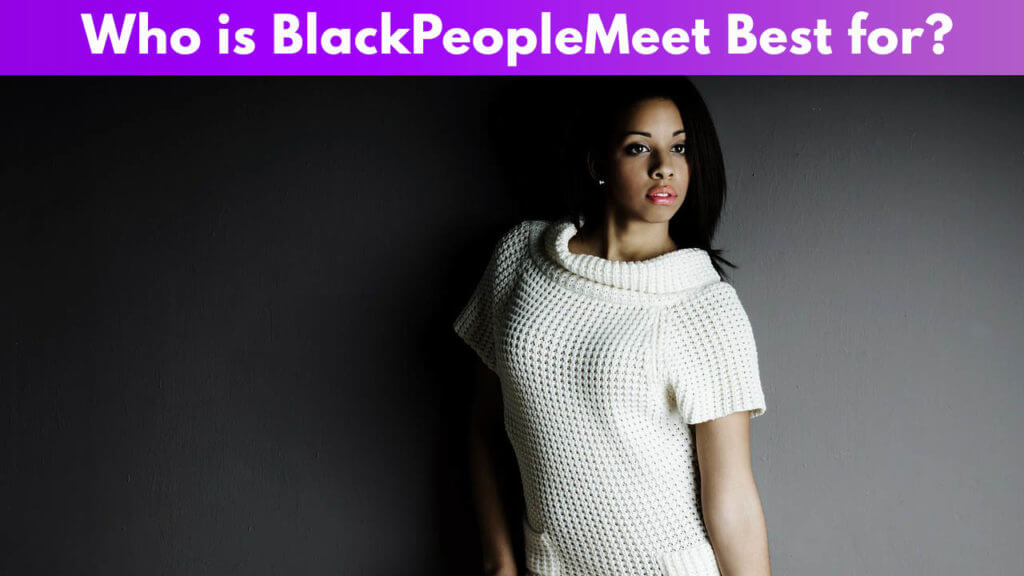 BlackPeopleMeet is best for any black single that is looking for meeting and chatting to other black singles and the majority of the users are between the ages of 25 – 45 but there are also younger and even older members using the site.
Also, because of the feature which lets you specify what type of people you are looking for, it is very useful for people who know what they want so that they end up getting the best possible matches.
FAQ
How can I contact Customer Care?
If you have any questions related to customer care you can call the customer services at 866-320-0106 for free between 7:00 am and 7:00 pm Mondays to Fridays and you will get in touch with their operator.
Also, you can fill out a form on their site specifying your problem and you will get a reply within 48 hours.
How to upgrade my account?
If you want to upgrade your account to a premium membership simply click the Inbox button in the main menu and select a Subscription plan. After that, simply choose one of the following payment methods: Visa, MasterCard, Discover, American Express or PayPal.
Contact
Customer Care Number: 866-320-0106
2. InterracialMatch.com

Rating
Signing up – 4.8/5
Making contact – 4.7/5
Profile Quality – 4.7/5
Overall Quality – 4.7/5
About InterracialMatch.com
Interracial Match is one of the oldest dating sites for black singles. It was established in 2001 but even today it has a huge active user base and the site has many different features such as blog posts, making videos and sharing pictures which further strengthens its community.
OFL Top Recommendations based on 100,000+ Survey

"Serious Relationships"
"Discreet Hookups"
"Best Course for Men"
"Quick Flings"
"Normal Hookups"
"Our Quiz"
It uses a Facebook-style interaction for profile pages which is convenient because it is easy to use and there are no boring matchmaking algorithms.
Another great feature that they've added recently is the "let's meet" feature similar to Tinder which lets the other person know you are interested in them.
As you can imagine, all of these features attract a younger audience and there is a large number of people who are in their 20's using the site.
Also, because it's an interracial dating site, you can find white, black, Asian and Hispanic singles which just further enhances your overall experience and gives you the chance to meet a wide variety of interesting people.
Pros
The Facebook-style interface is easy to use and people who don't have a lot of experience on dating sites will quickly learn how to navigate the site.
Their huge community which posts on blogs, shares videos and pictures is what makes it a perfect place for interaction.
There is no tolerance to racism, and the site administrators go out of their way to provide everyone an enjoyable experience.
Cons
A real flaw is a fact that there is no instant messaging service at the moment.
Who is it best for?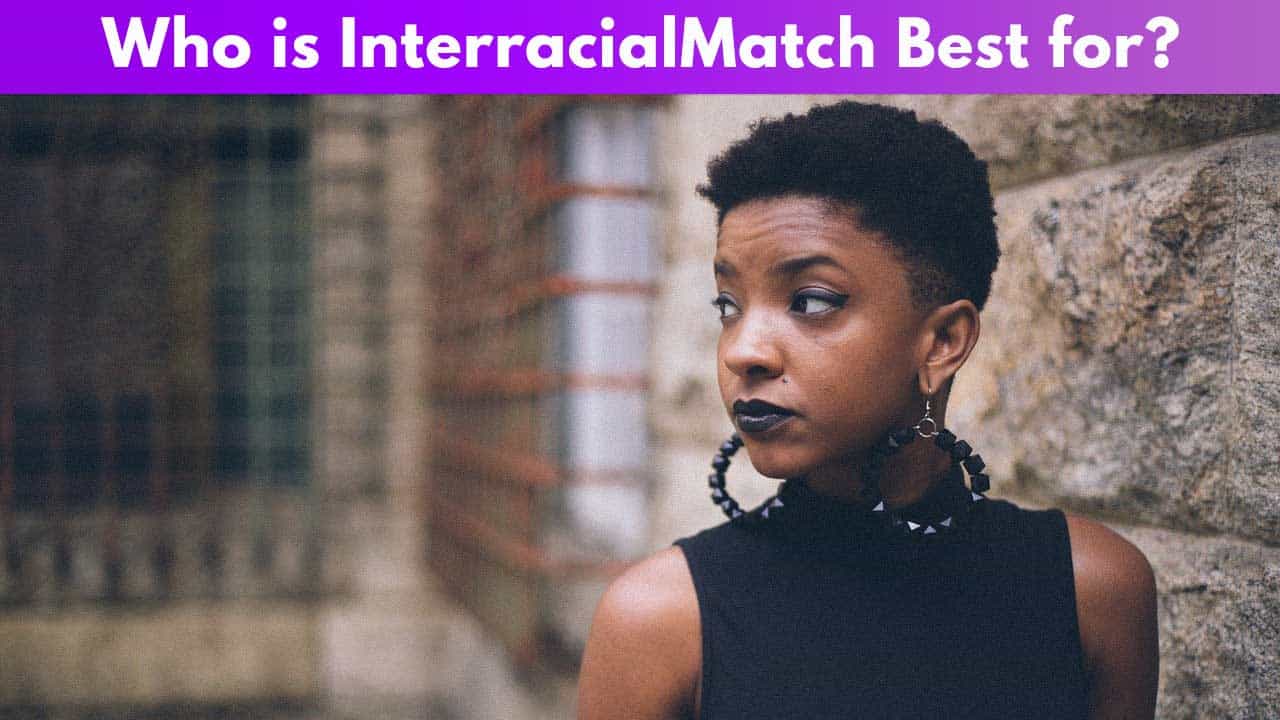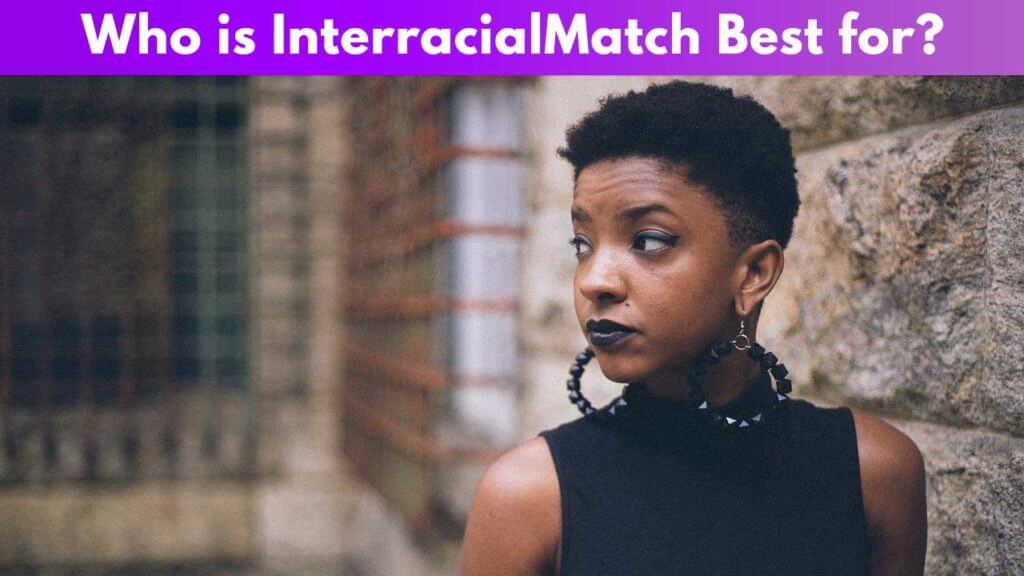 Interracial Match is for anyone who wants to meet a specific race of people or who is fond of all races and likes talking to people of all places and colors.
Also, because it has such a huge community of people who constantly post blogs and videos, it is inviting for people who like that kind of interaction so it makes it much more easier to find a person who shares similar interests as you do.
FAQ
Does it have an app in the Apple store?
Yes, it does! Because about 40% of people in the US use Apple products regularly, the website developers introduced an app for Interracial Match even for iPhone users so everyone gets to enjoy the experience.
How do I hide my profile?
If you for any reason want to hide some sensitive material on your profile which you think only the people you interact with should be able to see, then just simply click on the Settings button in the navigation menu and select the "Profile/Photo Privacy Settings" section and there you can manage your privacy.
Contact
Phone number: 1-416-628-1072
3. SoulSingles.com

Rating
Signing up – 4.8/5
Making contact – 4.8/5
Profile Quality – 4.9/5
Overall Quality – 4.8/5
Description
Soul Singles is another dating site made specifically for meeting and dating other black singles but it has a twist to it.
Once you sign-up on this site, you will be able to enjoy lots of features such as getting a free profile where you can write things about yourself and the things that interest you.
After creating your profile, you will be able to browse through other people's profiles as well and you can then send them a "wink" to let them know you're interested in them.
Members can even email each other and access information on who has seen their profile and who is online right now.
What sets this black dating site apart from others is that it has a fairly large worldwide community of members so you will be able to meet and talk to people from Haiti, Jamaica and other countries and not just the US.
Pros
Lots of features on this site are free and it makes the website more accessible to everyone.
Apart from having free messages, you can even video chat with other members.
The fact that you can find members from other countries who have a fair amount of black population makes the site that much better.
Cons
Although the standard membership is free, you should still consider upgrading to a premium membership so that you can increase your chance of meeting that special someone.
Who is it best for?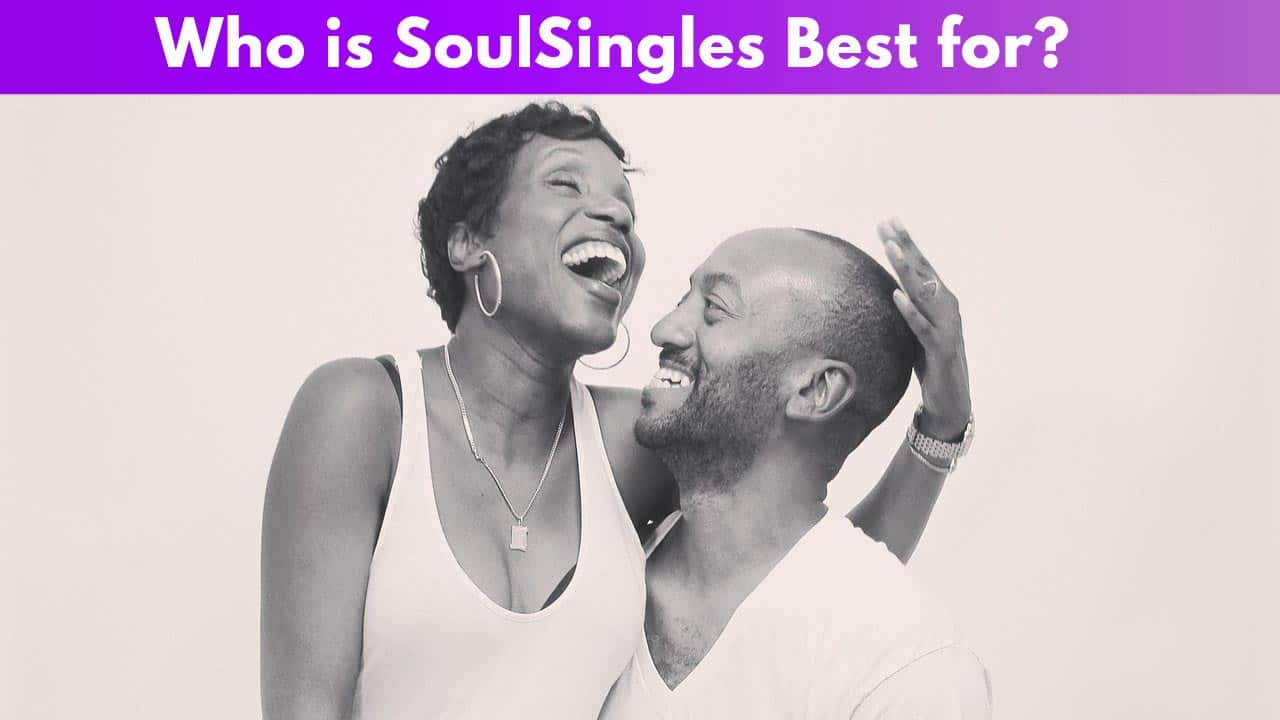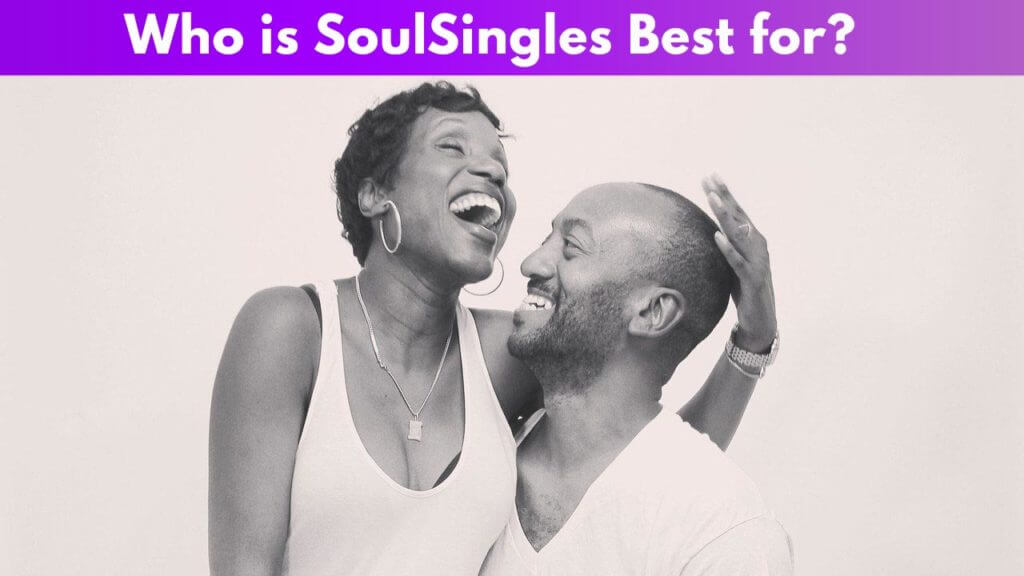 Soul Singles is for anyone open about finding true love even across other continents and who wants to meet that special someone. Because the majority of the users are in their 20's and 30's, you can expect to find fairly young people on this site, but that doesn't mean that older people don't use it as well.
What attracts most people to Soul Singles is the fact that you don't have to spend any money to find someone you might end up even dating.
FAQ
Are my private messages anonymous?
Yes, they are. Because Soul Singles filters your messages through their system, they take care that none of your personal information, such as your real name, email address or date of birth, are shared with other people. Of course, you are free to share that information with others if you want to.
How do I block a member?
If you are having trouble with one of the members of this site, you can block them by simply going to their profile and selecting the "block this member" button and that way they will not be able to message you and see your profile until you unblock them.
Contact
Phone numbers:
US: +1 (949) 743-2535
Canada: +1 (581) 684-8377
UK: +44 (20) 7193-2659
Sweden: +46 (8) 5592-1063
Australia: +61 (2) 8011-3074
4. BlackCupid.com

Rating
Signing up – 4.6/5
Making contact – 4.6/5
Profile Quality – 4.7/5
Overall Quality – 4.6/5
Description
Black Cupid is a part of the famous Cupid Media group and because of that, it is backed by a lot of credentials which means that this site looks after keeping the experience on the site as enjoyable as possible.
It has a strict fake profile policy so it is rare to encounter a fake profile so you can be sure that you are not getting scammed by someone into thinking that they are someone else.
That being said, there is no surprise that this website will cost you some money simply because the features of a standard membership are so limited that you won't be able to do much on the site.
But what's great about it is that once you upgrade to a premium membership, not only will you have many different features at your disposal, but also it will be much easier for you to find a match because you will be able to talk even to non-premium members.
Also, by upgrading to premium membership, you will know to be able to see who is a premium member and who isn't and that way you will be protected from fake profiles, as they usually don't have a premium membership.
Features such as direct messaging, seeing who viewed your profile and who liked you, are just the tip of the iceberg when you finally upgrade your membership.
Pros
99% of the profiles are real, the security policy of the site is very strict and all of your information on the site is highly guarded.
It has a vast majority of users all around the globe and you will be able to chat with them in just a click of a button.
The interface is very user-friendly and it is quite easy to navigate through the site.
Cons
As you can already tell, this site costs money. The standard membership only lets you view other profiles and gives you a limited amount of daily messages but you can't see if the person read it or not. However, the premium membership pays off.
Who is it best for?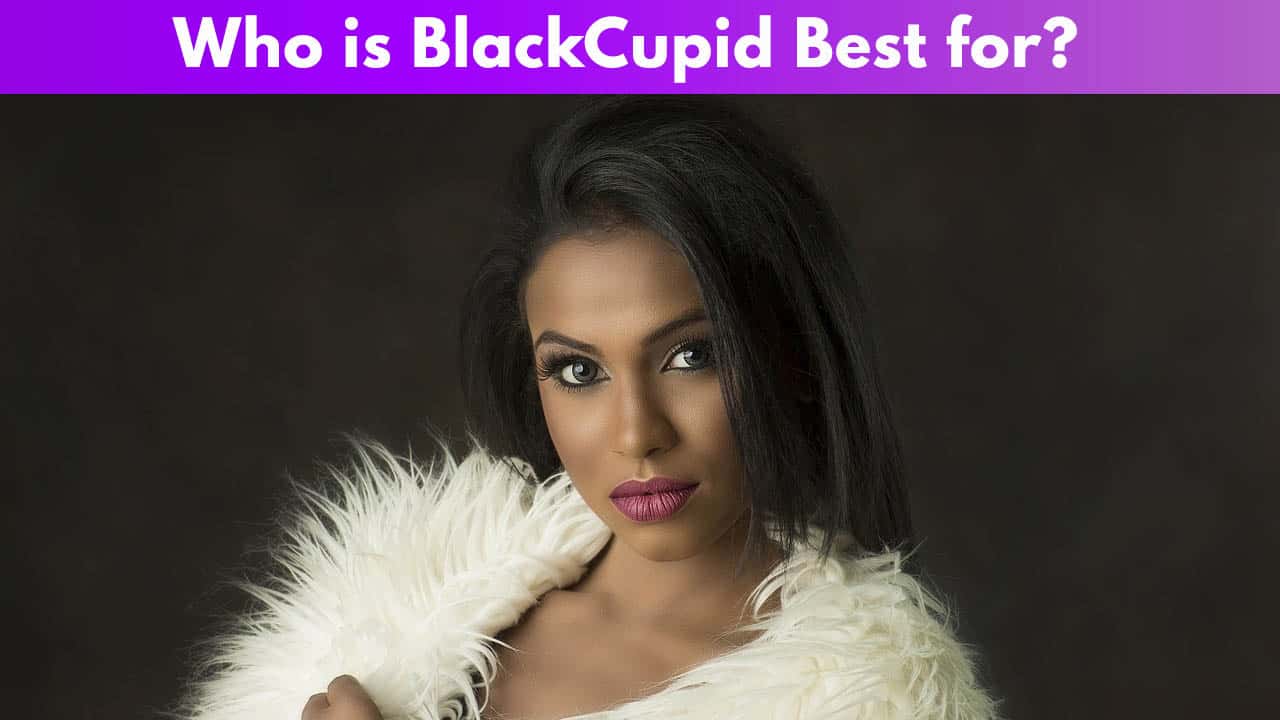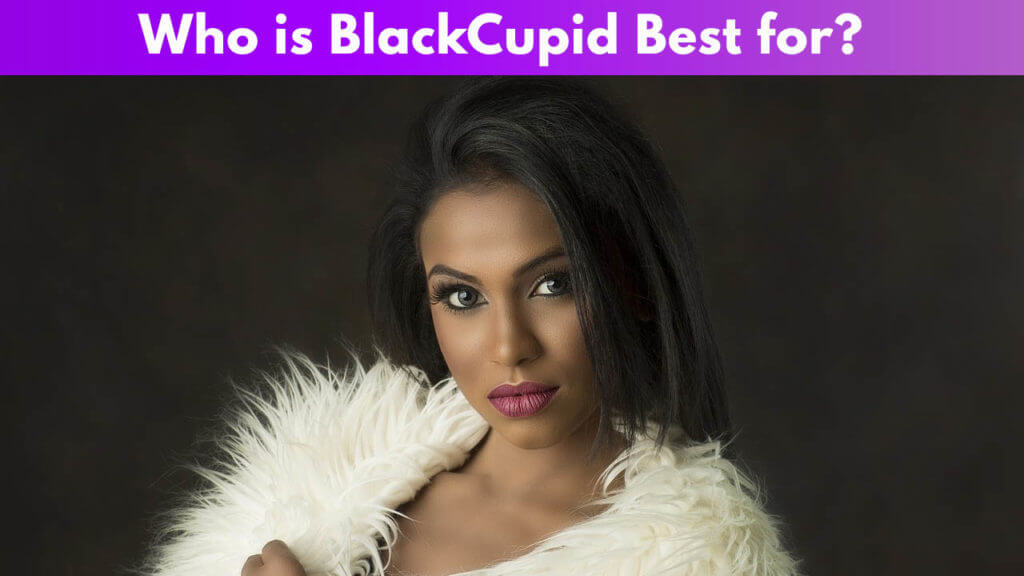 Black Cupid is for anyone who wants to meet new people or have a long-distance relationship without the danger of being scammed. It is also important to mention that it has 3 different subscription plans so it can fit into anyone's budget.
Apart from all of that, the majority of users are between the ages of 25 and 40 so you can expect to meet people of any age. Also, it has a fairly large number of users so you are bound to find someone who shares similar interests.
FAQ
How to report abuse?
If you are experiencing any problems with a member you can report them by selecting the "report abuse" feature in Messages, the profile of that member or on Instant Messenger and you will be asked to describe your situation so that the profile can be blocked if necessary.
I forgot my password, what to do?
If you've forgotten your password, just simply visit the site's account management section and there you will be provided with a link which will send you an email and then you will be able to create a new password.
Contact
US and Canadian Customers (toll-free): 1-800-787-0838
UK Customers (freephone): 0800 056 9427
Australian Customers: (07) 5571 1181
Other International Customers: +61 7 5571 1181
Fax: +61 7 3103 4000
5. MatchEbony.com

Rating
Signing up – 4.8/5
Making contact – 4.5/5
Profile Quality – 4.6/5
Overall Quality – 4.7/5
Description
Match Ebony may not be an elite dating site for black singles but it has one feature which distinguishes it from all other black dating sites and that is the fact that it is completely free to use.
You can browse other profiles, message other members, flirt and chat without any restrictions and you won't be asked to pay a dime.
The signing-up process is quite easy and you just simply choose a username, type your password and email and after that just fill out your interests.
You will have to list things such as your ethnicity, height, body type, country, state, city, zip code, marital status, whether you have kids, living situation, and whether you smoke or drink.
After this is all over, you will be able to search for members based on your interests using filters and also you can see who is online and send them a message.
It's fairly easy to navigate through the site and the interface is user-friendly.
Pros
Everything is free, as we already said, and there are no premium pay-walled services.
You can message whoever you want whenever you want which makes it one of the most interactive sites for black singles.
It also has a mobile app both for Android and iOS so you can have Match Ebony on the go.
You will primarily find local people or people from your area.
Cons
It's not that popular because anyone can make a profile in minutes so there might be some fake profiles, but their scam policy is very strict so if you think that someone is using a fake profile you can easily report them and they will be removed from the site.
Who is it best for?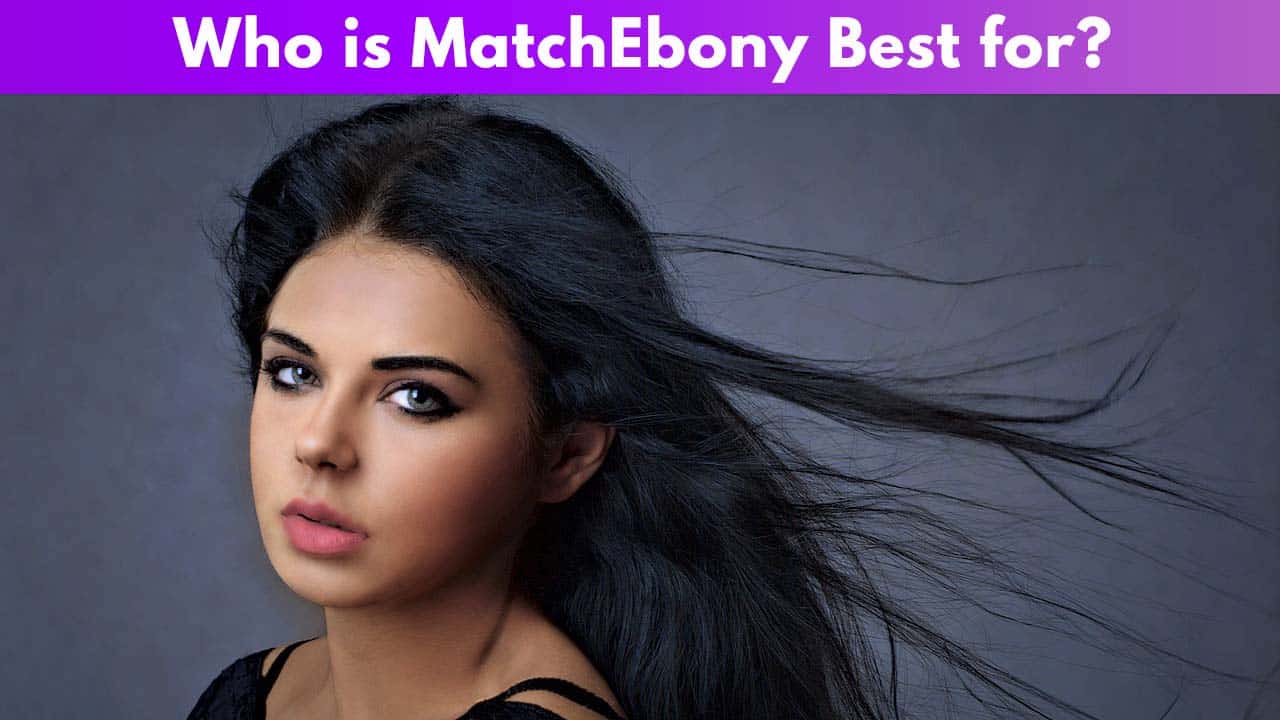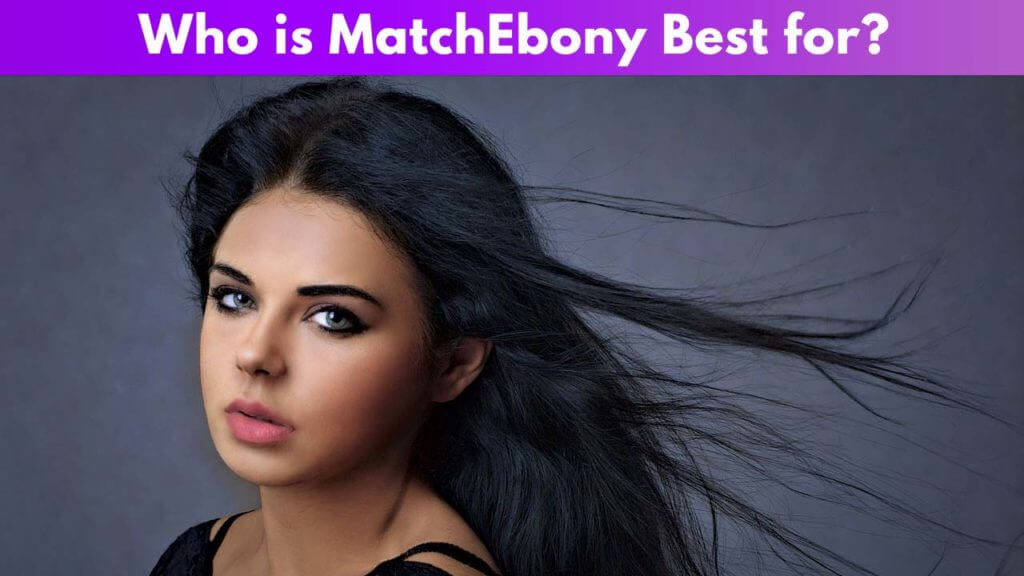 Match Ebony is for anyone who doesn't want to spend any money but still wants to meet and date black men and women. Also, the vast majority of their users are between the ages of 18 and 35 so you can expect to find a lot of young people.
Also, because it's more of a local then an international website, you can easily find someone from around your area and instantly get in contact with them.
FAQ
Can I recover deleted messages?
Unfortunately, once you delete your messages, they can no longer be recovered. They are deleted in real-time and are not sent to trash. It is great for removing spam messages, but not very practical when you have lots of messages with members you message regularly.
Can I change my username?
There is no option for changing your username, but if you for some reason have to change it then you can message the Customer Care Services and they will try to help you by either allowing you to change your username or by creating a new profile.
Contact
You can contact Match Ebony through a ticket on their site at Customer Support and they typically respond within 24 hours.
Things to consider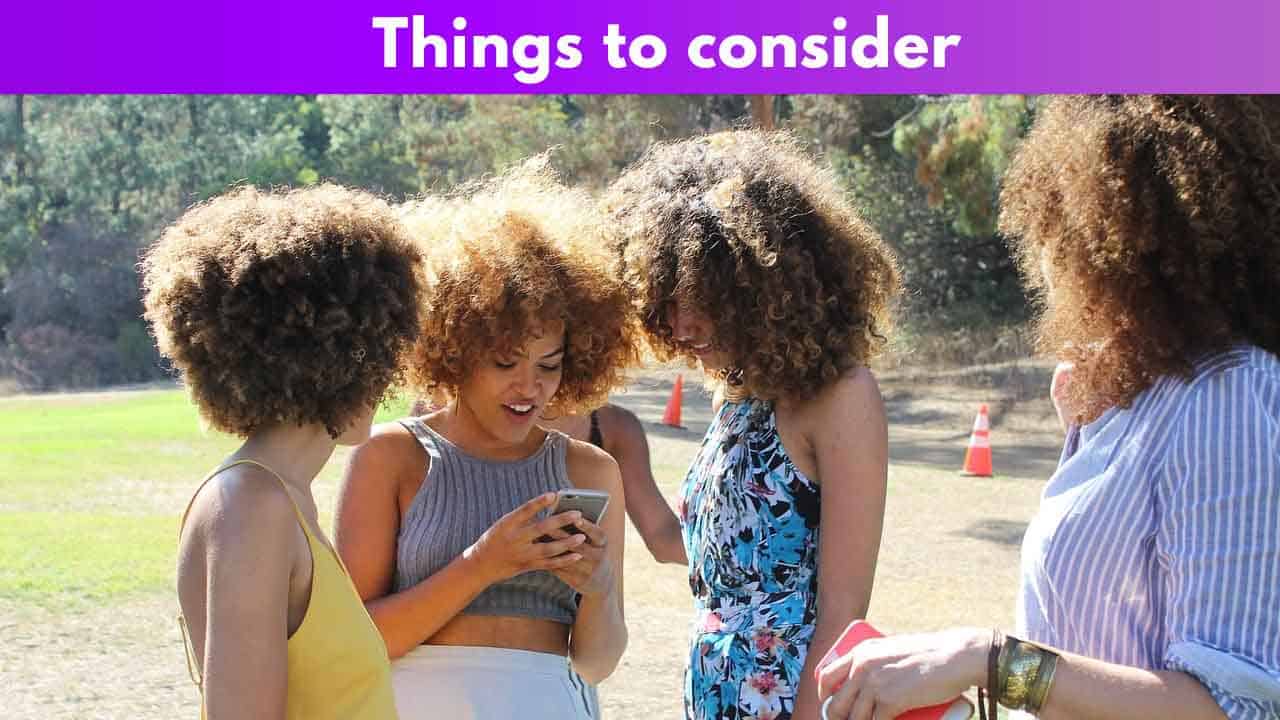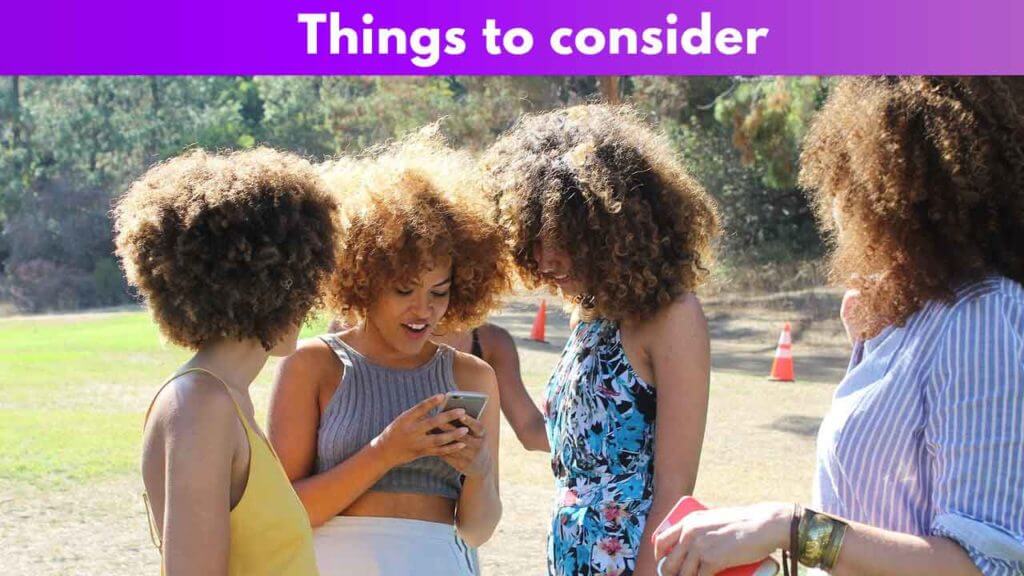 Dating in real life is somewhat harder than on dating sites because you have to initiate the conversation upfront, but that doesn't mean that dating sites are guaranteed to get you a date with someone.
Dating sites aren't obligated to get you a date, they are just a tool you can use to interact with other members, and the rest is up to you.
Don't get discouraged easily, if you get rejected, just move to the next one.
Don't get pressured into paying for extra features on a dating site, but do know that they can substantially increase your chances of meeting that special someone.
Use all of the filters on the dating site so that you can narrow your interests to a smaller group of people and that way you won't have to wander around the site.
Don't use just one site. If it seems that you're out of luck on one site, then try another, just don't get sucked into paying for all of them because it can leave a dent in your wallet.
If you find someone who you are interested in, don't be afraid to initiate a conversation. Some sites even offer you opening fraises so you can "break the ice".
When you see that the person you're talking to is also interested, you should figure out the right moment to ask them what kind of relationship they are looking for so that you know where you stand.
And finally, even if you don't find the love of your life, you still can meet a lot of interesting people and have fun while talking to them and you never know what might come out of that.
Conclusion on Best Black Dating Sites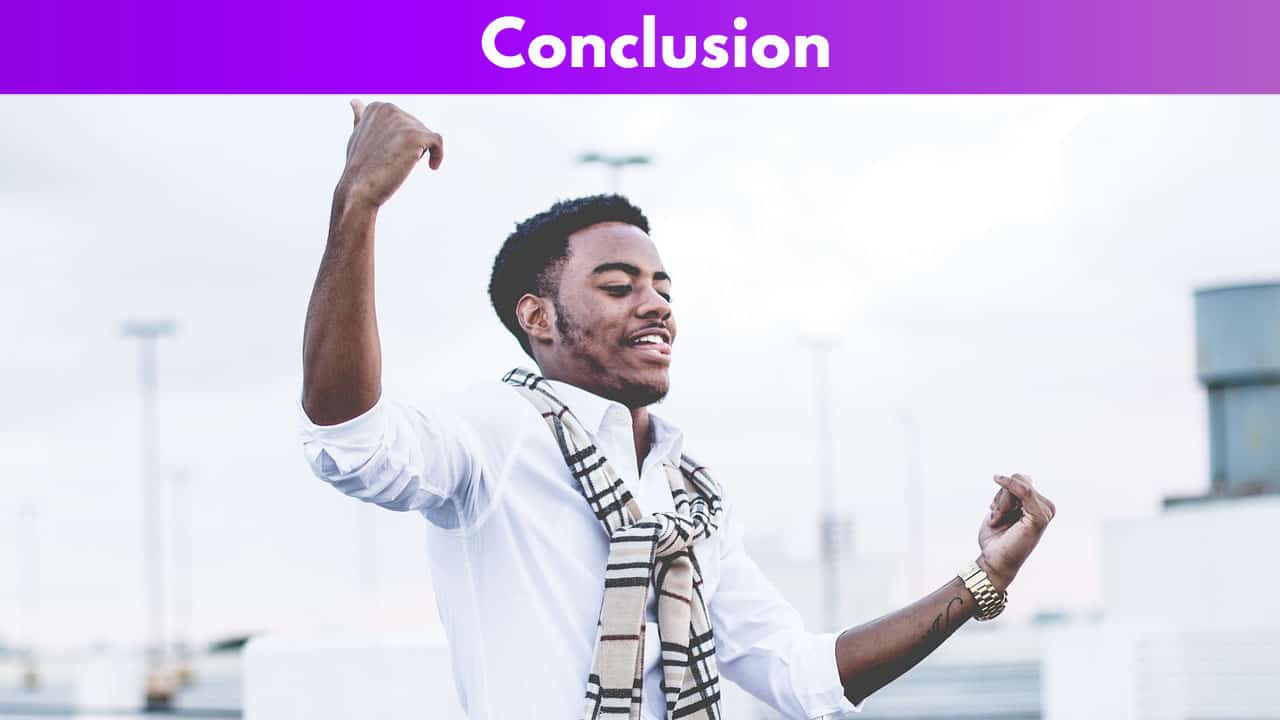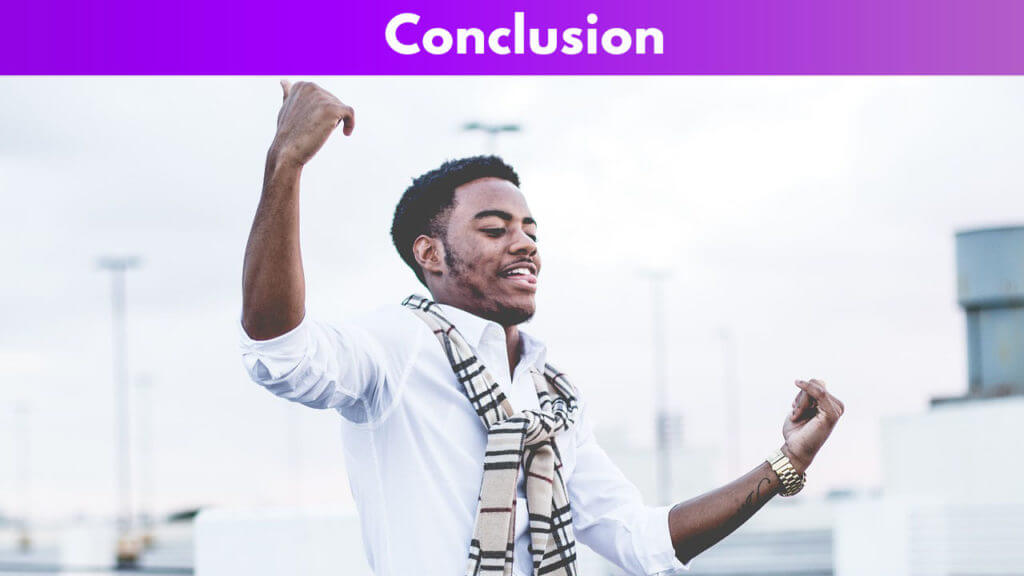 Dating sites, such as the ones we've talked about today, make it much easier to find a date, and because more and more people are using them, why wouldn't you give them a try?
Today we've talked about our top 5 black dating sites and we're sure that any one of these sites can help you find that special someone if you try hard enough and don't lose patience.
So go out there and explore the world of online dating. Who knows, maybe your next match will be your significant other.