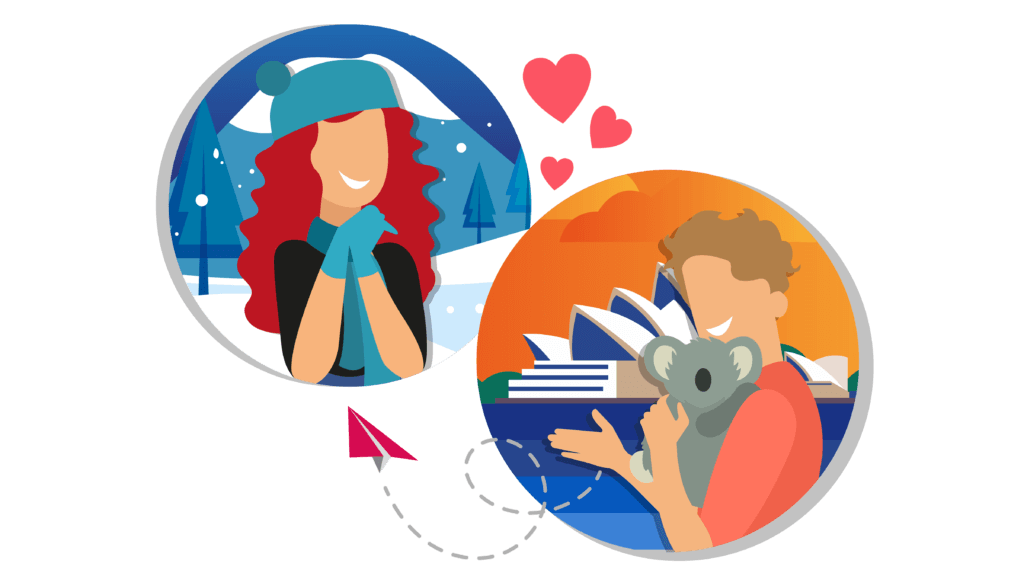 There's a number of reasons as to why someone might prefer long-distance dating.
For example, you might live in a small town where the potential to find love is simply not there.
It makes total sense to look further afield as you try to find someone that you'd like to get to know better and perhaps eventually meet one day down the line.
But there's another way that long distance dating plays itself out online.
And it's mostly males who are looking for females further afield than where they live.
An example of that is Western men using purpose built dating sites to find love in Eastern Europe or in the Far East.
You know, the Russian bride phenomena that have been around for a couple of decades.
So in today's article, we are going to approach long-distance dating from both points of view and provide you with the best types of websites in both examples.
These websites will be judged on:
So let's begin.
Is your dating app giving you the best chance for success?
Make sure to take our online dating site/app quiz to find out.
People who follow our dating site suggestions have on average 2 more dates per month.
4 Best Dating Sites for Long Distance Relationships in Video Form
Audio (podcast) form for those of you on the go
The 4 Best Dating Sites for Long Distance Relationships
Signing up – 5/5
Making contact – 3/5
Profile quality – 5/5
Overall quality – 4/5
Ok Cupid has 50 million users all over the world
It offers many excellent features
Matchups are made through a clever matchmaking algorithm
You can message other users for free, but you have to "like" them and they have to "like" you before they receive your message
If it's a long distance online relationship that you want, then it makes sense to use one of the biggest dating sites in the world to find potential matchups, right?
And when we are talking about a huge online dating site with millions and millions of users, OkCupid certainly fits the bill.
It's been around since 2004 and in that short period of time – it's not even two decades yet – it has amassed a user base of around 50 million people.
Of those 50 million, a fifth come from the United States while around 1 million of these users log in each day.
It just makes total sense to use a dating site like this if you are looking for love outside of the city in which you live.
But let's look at a few more stats and figures about OkCupid.
First up, gender ratios.
Well, it's male users who dominate.
For every one female user, there are two male users.
And the age ranges of users?
Well, the most popular age group on the site is the 25-34-year-olds.
In total, 40% of all users are found in this group.
The next biggest group on OkCupid are the 35-44-year olds.

Ease of Use "mobile and desktop version"
Now let's talk about registering for a profile on OkCupid.
If you've used a dating site before, you will immediately notice things are a little different.
That's because you will have to fill in a very in-depth questionnaire as part of the process.
Of course, there is all the other regular information that you will need to provide too.
But the questionnaire is of critical importance, so take the time to complete it honestly and thoroughly as it helps OkCupid provide you with the right kinds of matchups.
So what kind of information do you need to fill-in?
Well, lots of it is related to your profile like things you dislike in a partner as well as questions about your sexual orientation, your habits, hobbies and tons of lifestyle questions.
Unbelievable, there are over 4 500 questions but you don't have to answer them all at once!
Just answer those first up that help set up your profile but go back to it from time to time to answer others and further improve the matchups you receive from OkCupid.
Another reason why I suggest OkCupid as the perfect website for long distance relationships is that it's not just a website for the heterosexual community.
No, OkCupid is for everyone and has a wide range of gender identifications as well as sexual orientations.
Truly, it is a site for all.
Also, all that hard work in registering for the site and providing all the information that OkCupid needs is that when you log in for the first time, you will receive two matchups straight up.
That doesn't mean you cannot search for your own and again, this is where the site works for people wanting only to meet potential matchups that live far away from them.
That's because you can set where you prefer to search for matchups.
You can also change your profile location in the settings menu, so that means your matchup returns will now be for that new location.
And what about reaching out to someone?
Well, messaging on OkCupid is totally free.
Yes, that's right but there is a slight catch.
First, you have to "like" their profile.
And hopefully they then "like" you back because your message won't get to them until both you and they have "liked" each other's profiles.
While it's free, there is a system in place before anyone gets a message delivered.
So it's probably a good idea to like them first before firing off any messages.
Of course, instead of using the website for your journey on OkCupid, you can go the app route.
The OkCupid app is available for both Android and Apple handsets.
It's a great way to look through profiles and matchups, especially when using "Double Take" the matching feature used by OkCupid.
It's also the best way to find matchups in other locations once you've changed yours.
Yes, you can use OkCupid without membership as we've already seen that membership is free.
But wouldn't you prefer to send messages and know they will get through to other users without having to wait for them to "like" your profile?
If you answer yes to that question, then maybe you should consider membership.
Here are the different options that OkCupid has available.
A-list basic subscription
1-month – $7.95
3-month – $19.05 ($6.35 per month)
6-month – $23.70 ($3.95 per month)
A-list premium subscription
1-month – $24.90
3-month – $68.70 ($22.90 per month)
6-month – $119.40 ($19.90 per month)
If you want acces to all the key features on OkCupid, then the A-list premium is the way to go, that's for sure.
When compared to other popular dating sites, OkCupid's membership options are competitively priced.
1. I've heard OkCupid has a feature called "Boost" what is it?
"Boost" is a way for you to get your profile out to other users on OkCupid.
It does this by making sure it appears right at the start of other user searches.
So if you change your location to another city in your quest for long-distance love, perhaps using "boost" is a good idea.
2. Can I cancel my OkCupid membership?
Yes, anythime your want.
All you need to do is go to the "settings" menu and look there for the option to cancel it.
Without a doubt, using a big, commercial dating site like OkCupid as a platform to find love over a long distance just makes sense.
And yes it can work, that's for sure.
In terms of dating sites, OkCupid really is one of the best online.
It gets a rating of 4.1 out of 5 overall.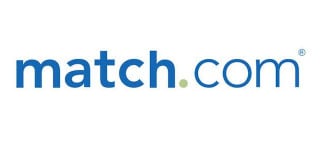 Signing Up – 4/5
Making Contact – 4/5
Profile Quality – 4/5
Overall Quality – 4/5
Match.com is very popular in the United States
It has over 20 million users
If you prefer to use an app, you can (both on Android and Apple devices)
You can search by location, perfect for long-distance love
You can also edit your location if you want to
The messaging system is a member-only feature
Security could be better (there is no email verification)
One of the oldest dating sites on the internet, Match is extremely popular.
Around 20 million users have signed up for Match over the users and every month, the website and app receives over 40 million visits.
Doesn't that sound like the perfect setting if you want to find long distance love?
But before we get into just how Match works and how you can use it to your advantage, let's find out a little bit more about this internet dating star.
What I really like about Match is that the gender ratio is pretty even.
While there are more males on the site, they make up 55% of the users on the site while females make up 45%.
But what about age ranges on Match?
What's the most popular age groups?
Well, you will find three-quarters of Match users between the ages ranges of 25 to 54 years old.
Ease of Use "mobile and desktop version"
Signing up for Match is pretty easy to do.
You can choose to do it from your web browser or you could download the Match app which you can find in the Google Play Store or the Apple Store.
Much like OkCupid, once you've done the formalities like providing your email address and selecting a user name, you will also need to complete a portion of your profile.
That means choosing your best profile picture, filling in appearance and lifestyle parameters and more.
Weirdly enough, you won't need to wait for a verification profile on Match.
For me, that's a bit strange and it opens the site to fake profiles.
In terms of design, Match only has a few menus and has a modular layout that makes it so simple to navigate the site.
When it comes to launching searchers, you can adjust the location of matchup returns by up to 100 miles.
That's long distance, right?
If you'd like returns to be further afield, then you are going to have to change your own location, which is possible.
All you need to do is go to "account settings" and click "edit my profile".
You will find the option to change it there.
So when you find the right long distance matchup, can you message them easily enough.
Well, to that the answer is no.
You can "like" their profile and little else.
If you want to message someone, you will need to become a member of Match.
Also, you can find chat rooms to meet other users behind the member paywall as well.
Chat rooms are also a great way to meet other users that might live far away from you.
Match has two membership options for you to consider.
Strangely, neither of these have a one-month membership option like pretty much all other dating sites offer.
Here's a breakdown of those two packages.
3-months – $12.99 per month ($38.97 once off payment)
6-months – $9.99 per month ($54.94 once off payment)
12-months – $7.99 per month ($95.88 once off payment)
3-months – $14.99 per month ($44.97 once off payment)
6-months – $11.49 per month ($68.94 once off payment)
12-months – $8.99 per month ($107.88 once off payment)
1. Is there a calling feature on Match?
As a premium member, you have access to a feature called "Match Phone".
With other members' permission, you can now call them on the phone.
It's the perfect feature for long-distance relationships.
Yes, it is.
Match is one of the older dating sites on the internet.
In fact, it was established as far back as 1995.
Another popular commercial dating site that you shouldn't throw aside in your search for long distance love.
That's what Match is.
It provides you with all the tools you need to find matchups, either near or far away.
But you are going to need to be a member to be able to contact them effectively.
One word of warning, however.
Because users don't need to validate their emails, there is the chance of fake profiles on Match.
So just bear that in mind in your search for long distance love.
In terms of a rating, I give Match 4 out of 5.
Signing up – 4/5
Making contact – 3/5
Profile quality – 4/5
Overall quality – 3.7/5
eHarmony members are looking for long term love
This site has an exceptional matching algorithm
eHarmony sends you suggested matches
Users must complete their profiles if they are to use eHarmony
You can change your match preferences, including the location on eHarmony
You need to set some time aside to complete the eHarmony sign up process
With users in over 200 countries, if you'd like to pursue extremely long-distance relationships, eHarmony is the dating site for you.
All jokes aside, eHarmony is one of the top dating sites on the planet.
Currently, eHarmony has over 10 million members.
As a dating site that focuses on long term relationships more than anything else, eHarmony has been responsible for over 600 000 marriages in the two decades that it has operated.
It is not for hookups (like BeNaughty or Ashley Madison)…definitely not!
But here are some more facts and figures for you to mull over and help you decide if it's the site for you to search for a long distance love.
Well, the fact that the gender split is fairly close (57% male to 43% female) is always a good thing on any website.
Also, around 34% of the users found on eHarmony are between the ages of 25-34 years old.
That's followed by the 35-44-year-olds who make up another third of the users on site.
So if you are in those age ranges, then yes, there certainly is the potential for many matchups.

Ease of Use "mobile and desktop version"
If you are considering using eHarmony, there are a few things that you should know before you begin.
That's especially true if you are the kind of person who likes to get things out of the way quickly.
That's not going to happen during the eHarmony registration process.
That's because, to gain access to the site, you are going to have to complete your eHarmony profile in full.
Now for many people, that's such a chore and you see this on different dating sites.
If you've used one before, how many times does a matchup that you'd like to get to know better not have a completed profile?
It's annoying, right?
So just bear that in mind, bite the bullet and complete that profile.
Also, because eHarmony uses a matching algorithm that's one of the best around, your completed profile can help find the kind of matchups you are looking for.
But what about searching for long distance matchups?
Well, technically, you cannot search for matchups on eHarmony.
The site provides you with matchups.
So how can you look for love over a long distance then?
Well, it's all about changing your match preferences.
And yes, it can be done.
Simply go to your matches, scroll down until you find "match preferences" and then change the "geographic range" option.
That allows you to find matches from further afield.
But how do you message them?
Well, for unlimited messaging, you will have to sign up as an eHarmony member.
Here's a breakdown of what eHarmony is going to cost you.
And it's not cheap at all.
1-month – $59.99
3-months – $35.90 per month
6-months. – $25.90 per month
Other than messaging, there is plenty of other useful features.
For example, you can browse anonymously, see who has viewed your profile, you can view all user photos and more.
1. I would like to report someone on eHarmony. How do I do that?
Click on their profile and find the report button.
Click on that and follow the instructions from that point on to report them.
2. Can I change the location of matchups I receive to further afield for long-distance relationships.
You can make a number of adjustments to the matchups you receive.
One of them is the geographical location.
Much like the other dating websites we have already looked at, eHarmony certainly can be used for finding long distance love.
This is an excellent dating site and certainly one that you could consider.
It is a little more expensive than the others, however.
In terms of a rating, I give Harmony a 3.7 out of 5.
Signing up – 4/5
Making contact – 3/5
Profile quality – 4/5
Overall quality – 4/5
Many extra features for regular users
A well-designed site
The registration process is easy
Membership is required to communicate with others
The user base isn't the biggest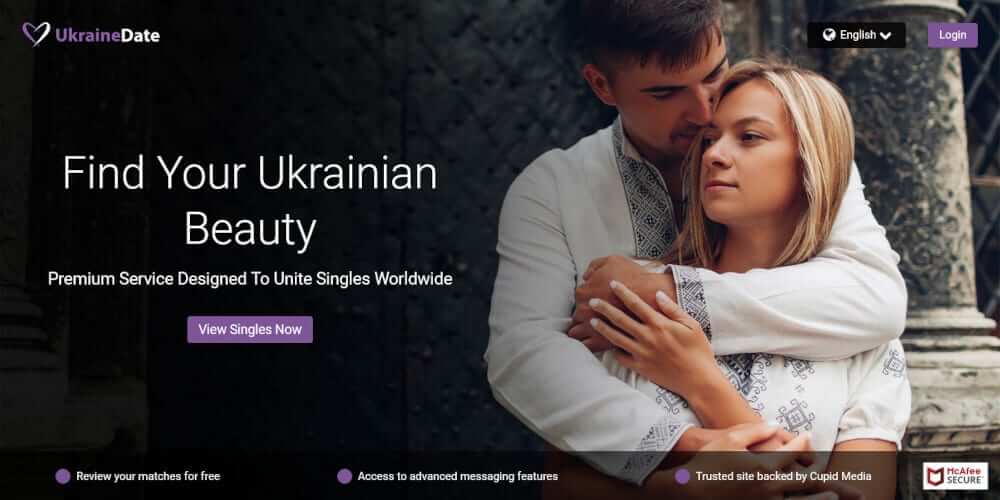 So far in this article, we've dealt with regular dating sites where you can search for potential matchups in other cities in your quest for long distance love.
But I also mentioned other types of dating sites, ones where a group, usually males, look to have a long distance relationship with another group, usually females.
These sites are dedicated to facilitating these types of relationships.
Ukraine Date is a site just like that.
The basic premise behind it is that men from all over the world can meet women from the Ukraine and date them over long distance.
What comes from that depends on the individuals but yes, these sites do lead to marriage on many occasions.
So just how popular is the site?
Well, here's a few numbers for you to mull over.
Around 1 million users make use of Ukraine Date for long distance love
Around 80 000 people are registered members on the site
15 000 users are from the United States
Around 500 new users register for the site each month
When it comes to niche long distance dating sites like this, Ukraine Date isn't the biggest but it is growing.
It's interesting to look at the gender ratios on these types of sites.
They are dominated by men.
And on Ukraine date, 85% of the profiles on the site are for males.
As for the most prevalent age group, well that's the 35-44 year old group.
So now that we know some facts and figures behind Ukraine Date, let's look into how to register a profile on the site.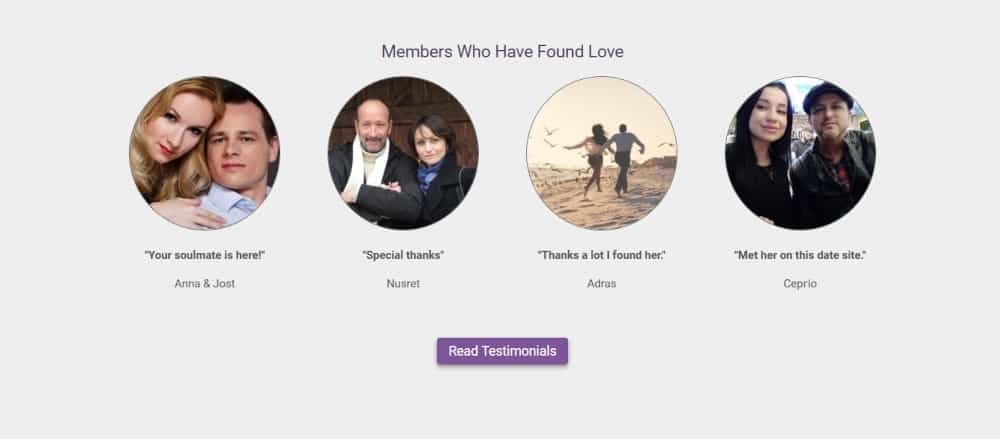 Ease of Use "mobile and desktop version"
At this point in time, Ukraine Date doesn't have an app although the site is optimized and can be viewed on your smartphone if you'd prefer to use it that way.
To start your profile on the site, you first need to register.
That can be achieved in two ways.
Either you can use a one-click registration using your Facebook account, or you can use the regular method (username, password, email address and a few more bits of information).
That's all that's needed to gain access to the site for the first time.
If you are a male, remember that there is plenty of competition.
So it's crucial that you complete your profile to hopefully give you a bit of an edge.
This doesn't take long at all and you should be able to complete it in around 15 minutes maximum.
Ukraine Date is part of the Cupid Network of dating sites and if you've ever used one before, you will already know just how well designed they are.
And if you haven't used one before, you will be amazed, not only at the simple and effective layout but just how easy the site is to navigate.
I am not going to take you through all the menus but I do want to talk about one of the most important.
And that's the search menu.
Because that's the way you are going to find most of your matchups on Ukraine Date, although the website also provides for you by matching you with other users according to your profile parameters.
The basic search engine allows you to look for matchups based on three factors:
You can use a very basic search format which uses:
But all users have access to the advance search engine too.
Here you can add a bunch of parameters like:
Appearance (height, weight, hair color and many more)
Lifestyle (habits, living arrangements, if they have or want children)
Last online
Using this can turn up very specific matches as per the parameters you are looking for.
Ukraine Date also includes something called a Cupid Tag search (where people associate tags to their profile, for example loving, funny, caring).
Once you've found someone to chat to, you'd have to consider messaging.
That's because users can only read messages from members but you cannot send them.
That's a user privilege only.
Ukraine date offers two different membership options: Gold and Silver.
Here's what both options will cost you.
Gold membership:
1-month membership – $29.99
3-month membership – $59.99 ($20.00 per month)
12-month membership – $119.99 ($10.00 per month)
Platinum membership:
1-month membership – $34.99
3-month membership – $69.99 ($23.33 per month)
12-month membership – $149.99 ($12.50 per month)
Platinum membership gives you access to all the available features on Ukraine Date.
So you can send as many messages as you want, you can get specific reverse and mutual matches, you can also browse anonymously and all advertising is removed from the site.
1. Is this a safe dating site?
As part of the Cupid Network, yes, Ukraine Date is safe.
Cupid Network runs over 30 different dating sites so they know a thing or two about keeping your personal and banking details safe.
While there are many things you can do on Ukraine Date using a regular profile, to effectively communicate with someone, you will need to become a member.
Yes, users can receive messages from other members but you cannot reply to them unless you take out a membership.
Ukraine Date gets a rating of 3.75 out of 5.
It's definitely a dating site where you can find long distance love.
And everything you need to accomplish that is here for you to use including an advanced search engine, reverse and mutual matchups, matchups from the site itself and more.
Good luck in your quest!