The largest and the most famous social media platform, Facebook, has set sails into online dating waters, with its relatively new and work-in-progress feature, Facebook Dating.
Today, I'm here to share our Facebook Dating review with you. You will find out what is Facebook Dating, is Facebook Dating good, and whether fb dating is worth your time.
Is your dating app giving you the best chance for success?
Make sure to take our online dating site/app quiz to find out.
People who follow our dating site suggestions have on average 2 more dates per month.
Facebook Dating Review in Video Form
Audio (podcast) form for those of you on the go
Ratings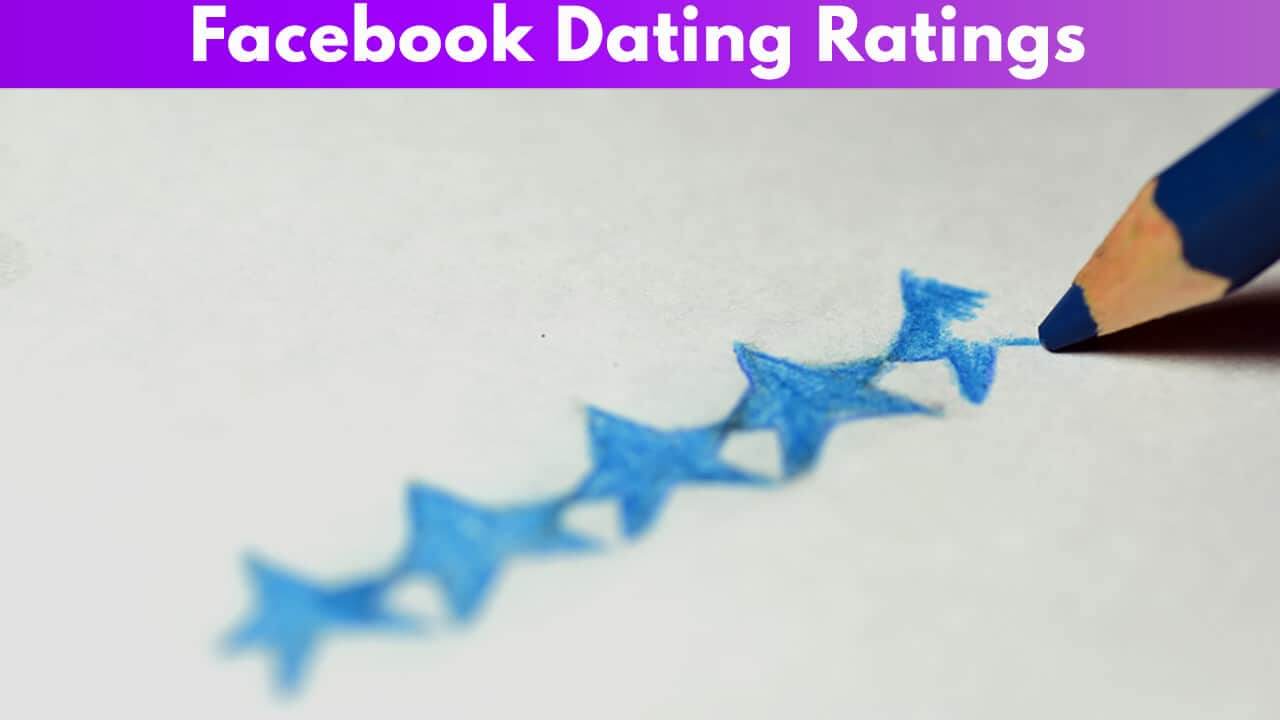 Effectiveness: 2/5
OFL exclusive offers - Check all of them

"Serious Relationships"
"Discreet Hookups"
"Best Course"
"Quick Flings"
"Normal Hookups"
"Our Quiz"
Features: 4/5
Ease of Use: 4/5
Price: 5/5
Pros:
OFL exclusive offers - Check all of them

"Serious Relationships"
"Discreet Hookups"
"Best Course"
"Quick Flings"
"Normal Hookups"
"Our Quiz"
Facebook Dating is free
It is discreet
Separate from Facebook profile
Easy to use
Fast registration
Cons:
You can match to people who are located up to 100 miles from you
Adding personal information must be done manually
No swiping mechanic
Not available to everyone
Who is it for/Demographic Makeup
Facebook Dating had been launched in Columbia back in 2018, after which launches in 14 other countries followed.
In September 2019, the feature was finally released in the United States. The total number of people who are currently using Facebook Dating is unknown.
Upon the launch of Facebook Dating in the USA, researchers were trying to predict what could be the potential member base.
According to one study, the percentage of adult people who are using Facebook in the United States is 69%, which is more than 2/3rd of the entire adult population.
Considering that Facebook has about 221 million possible members in just the United States, you can grasp how many of them might consider using Facebook Dating.
Compared to the most popular online dating platform, Tinder, which has around 3.8 million members in the States, this number is huge.
Also, a different study showed that only a bit more than half (51%) of teens in the USA use Facebook. Since Facebook Dating is only available to people over 18 years of age, there aren't expectations that this feature will boost the popularity of Facebook amongst the teenage population.
Furthermore, Facebook Dating is not available in most countries in the world for now. It is expected for the feature to be launched in Europe by the end of 2020. For now, the availability of Facebook Dating is limited to the following regions and countries:
Argentina
Canada
Ecuador
Mexico
Philippines
Thailand
Vietnam
Bolivia
Chile
Guyana
Paraguay
Singapore
United States
Brazil
Laos
Peru
Suriname
Uruguay
Colombia
Malaysia
If you're not from one of these countries, then you have a tough look, and you won't be able to join Facebook Dating.
Even though the exact numbers aren't available, Facebook claims that the numbers are steadily growing, and when it launches in Europe, the membership base should grow even faster.
Effectiveness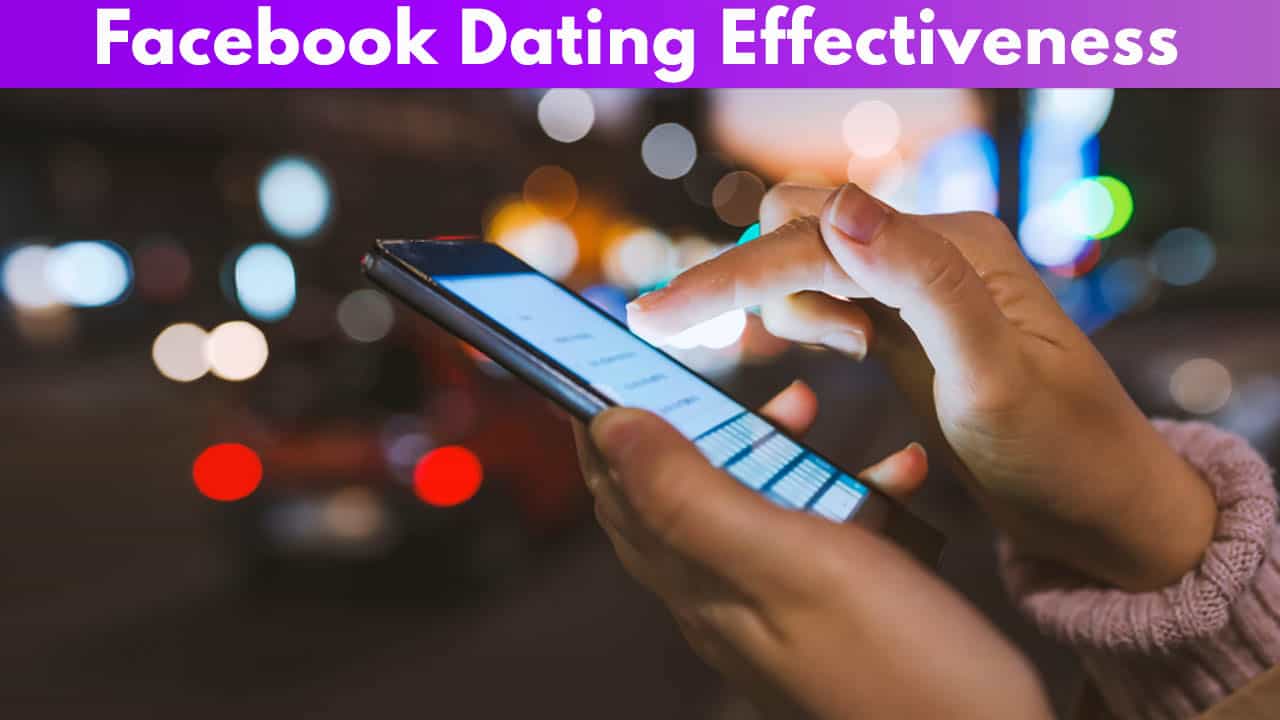 Because Facebook Dating is not available in a lot of countries, and since it is a relatively new online dating service, there isn't a vast established member base.
However, since it is now available in the largest market for online dating, the United States, the number of members is steadily growing every day.
It might take you some time to meet someone, but the app undoubtedly delivers what it promises, which is to meet people for serious relationships.
So, to conclude this part, let's say that you will have the best chance to meet someone on Facebook Dating if you live in the United States since the number of people using this feature is probably the highest there.
Key Features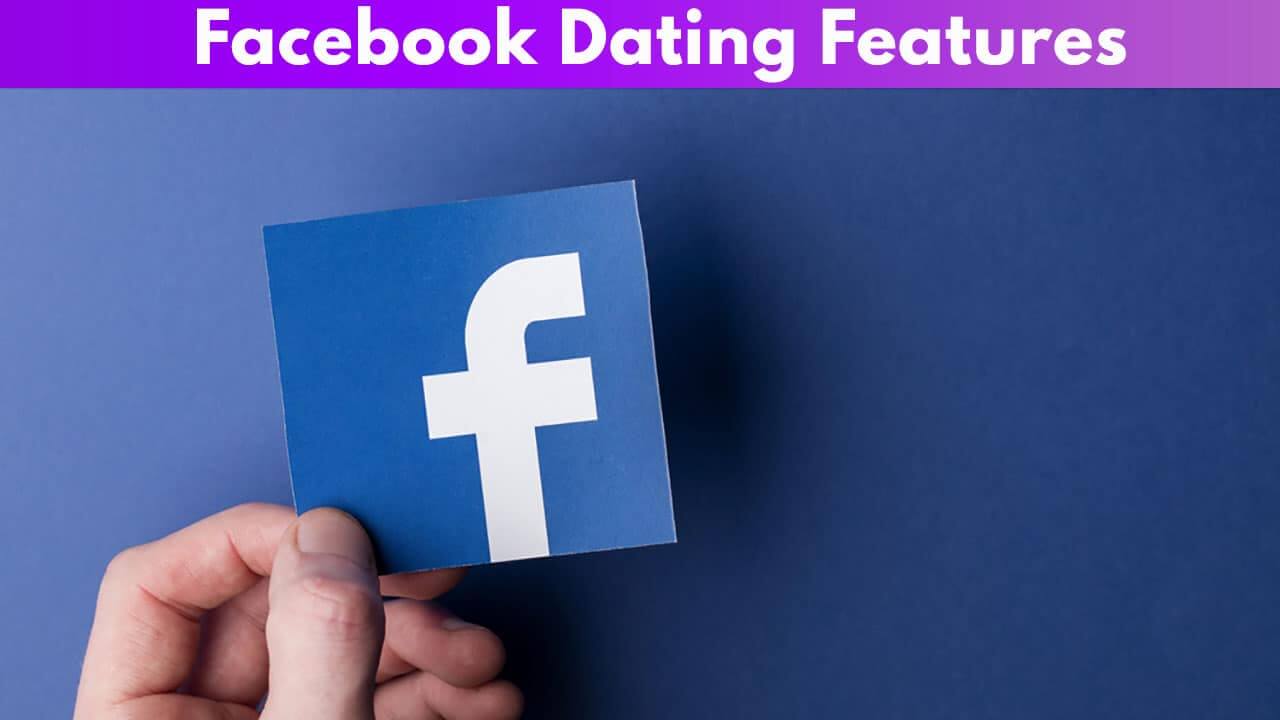 In order to find out how does Facebook Dating works, let's talk about everything it has to offer, and list some of the most important general and special Facebook Dating features.
Facebook Dating comes with some general features that can be seen in most other online dating services, but apart from that, there are several unique features, which I'm going to mention a bit later.
First, let's talk about how is Facebook Dating able to match you with other people on the platform, and what kind of information it uses to do it.
The matching algorithm on Facebook Dating uses some information you put on your Facebook profile, such as the location, personal interests, or even mutual friends.
Apart from that, you can use several other filters to define what kind of people you want to meet on the platform, such as age or religion.
As for browsing by location, for now, it is only available to browse members that are up to 100 miles away from your location.
One of the main ways to let someone know that you like them is to send interest to them. However, there is a limited number of interests per day, which is a maximum of 100, to avoid spamming every profile you see.
This is fairly similar to Tinder, and some other dating apps. However, one big difference is that you cannot swipe. When you don't like someone on Tinder, you swipe left, but after a while, you might see that profile pop up again in your suggestions.
That is not possible in Facebook Dating. If you don't like someone, you have to click on the 'Not Interested' button, so that person will no longer be shown in your match suggestion list.
Apart from that, messaging is quite different. Every member has photos and personal questions on their profile.
To be able to message someone, you have to choose one of their photos or personal questions, and ask them something about it, or answer their question.
Only if they respond to that, you will be able to fully chat with one another. Until they respond, you won't be able to see their profile anymore.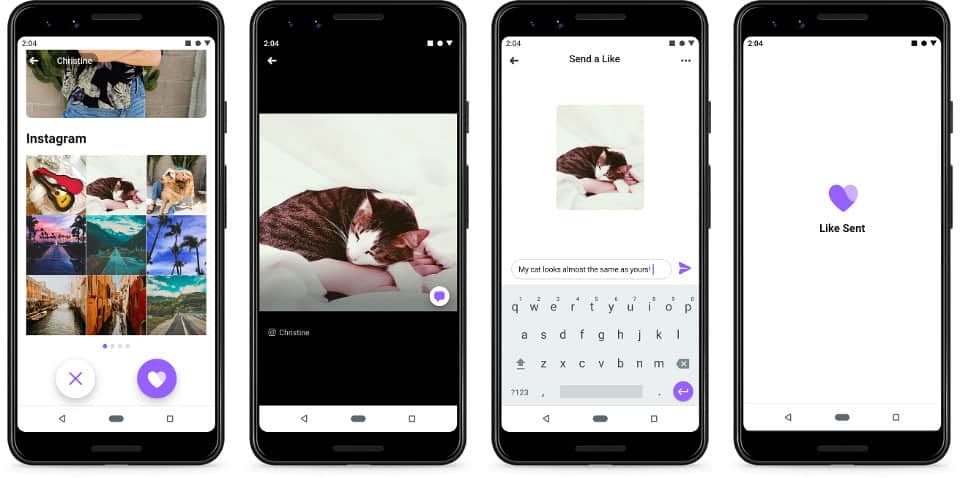 One really good addition Facebook Dating offers is that you are able to search for people who attended certain events that you might have attended too.
This is done by linking your events on Facebook with the Facebook Dating account. However, this is not automatically turned on.
Instead, to use it, you will have to go to the settings and manually turn on this option. Note that you will only be able to see those members who also have this feature activated.
Apart from these general features, Facebook Dating offers some special features, which might not be seen in other online dating services, such as:
Take a Break
Second Look
Pre-emptive Block List
Content for Profile
Secret Crush
Instagram Photos
Let's take a closer look at all of these features individually, and see what each of them has to offer. This will give you a better idea of what you can expect to see while using Facebook Dating.
1. Take a Break
Online dating can be challenging, and sometimes disappointing, or even overwhelming, especially if you get either too much or too few matches.
That's why from time to time, most of us need to take a break from it and focus on other things in our lives.
Now, if you don't want to completely delete your Facebook Dating account, and lose all conversations you had with other members, you can, so to speak, pause the game, by using 'Take a Break' feature.
This feature allows you to stop receiving more matches, by removing your profile from other people's suggestion list.
You will still be able to chat with the members you had already matched with, but you won't be receiving any new matches until you disable this option.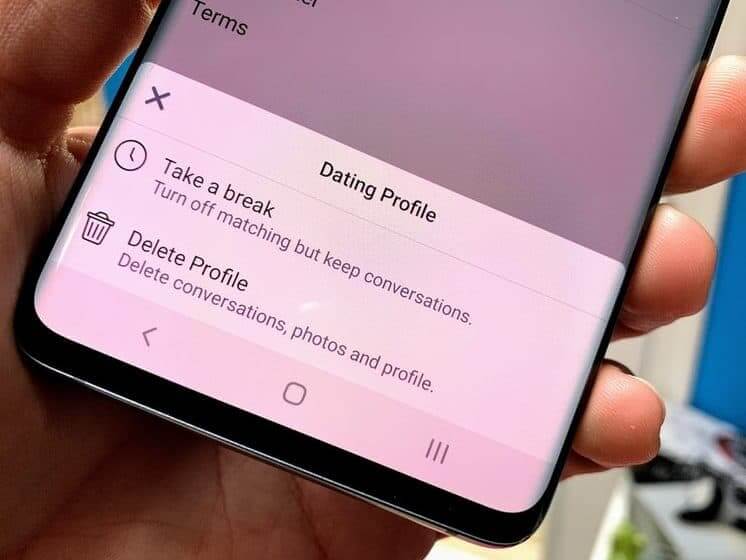 The only way to permanently stop being a Facebook Dating member is to delete your profile, which will also remove the messages you had with other members of the platform.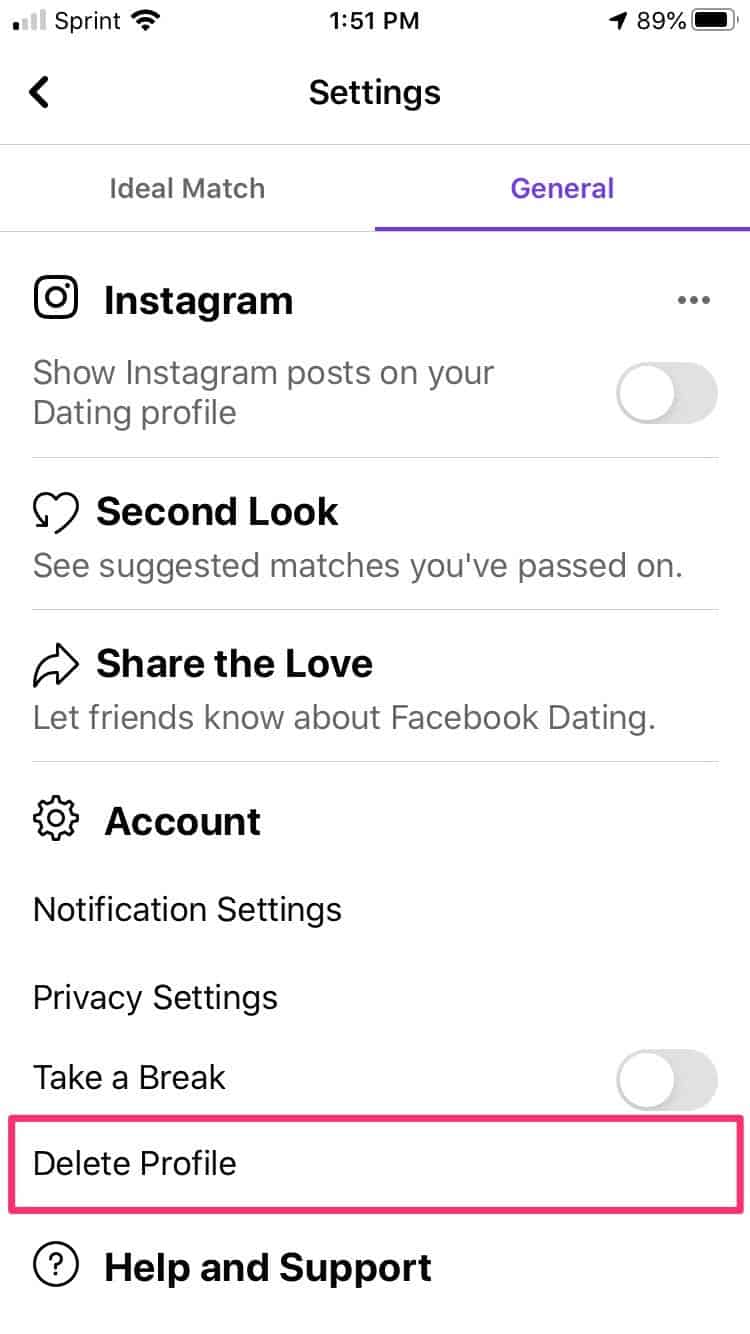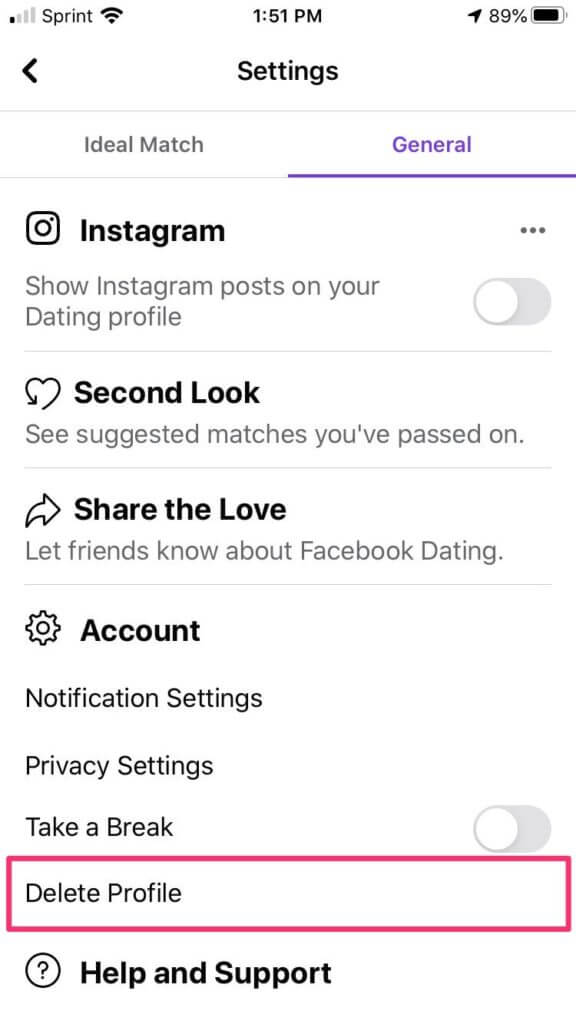 2. Second Look
If you used Tinder and some other dating apps before, it probably happened that you were missing a lot of good potential matches because the queue was too long, and some profiles weren't available for you at the time.
There is a special feature on Facebook Datings that allows you can use to revisit the list of suggested members one more time, but from end to beginning, so to say.
Second Look option will present you with the list of potential matches, but in the completely opposite order, allowing you to see the profiles you might have missed last time.
To enable this feature, simply go into the general settings and turn it on, by clicking on the 'Second Look' button.
3. Pre-emptive Block List
If you use Facebook Dating, there is an option that forbids the app to match you with your friends from original Facebook app.
However, if there are other Facebook Dating membrs with whom you are not friends on Facebook, and with whom you don't want to get matched anyway, you can check your block list, and avoid being matched with those members.
This is very useful if, for example, you don't want to accidentally be matched with your ex, which would be really awkward.
To use this feature, simply go to the settings and add people you want to the block list, by clicking on the 'Add to blocked list' button below.
4. Content for Profile
Another fairly innovative feature that comes with Facebook Dating is the option to start conversations by commenting on a piece of content you see on someone's profile.
This can be anything you might see on someone's profile, such as photo, a personal question, or anything else that you might like, such as education, location of birth, etc.
The reason for this is because Facebook Dating claims to value long term relationships, rather than instigating occasional hook ups.
And this kind of approach helps people with similar interests meet and chat, which is important in building trust and confidence, and it creates a stable connection between two people who matched each other.
5. Secret Crush
When it comes to privacy and discretion, Facebook Datingd doesn't let you to automatically match people with whom you are friends on Facebook. However, there is an option to allow that if you really like someone.
For that purpose, you can start using the 'Secret Crush' option, which allows you to add 9 profiles from your Facebook friends list, which will automatically mean that you like them.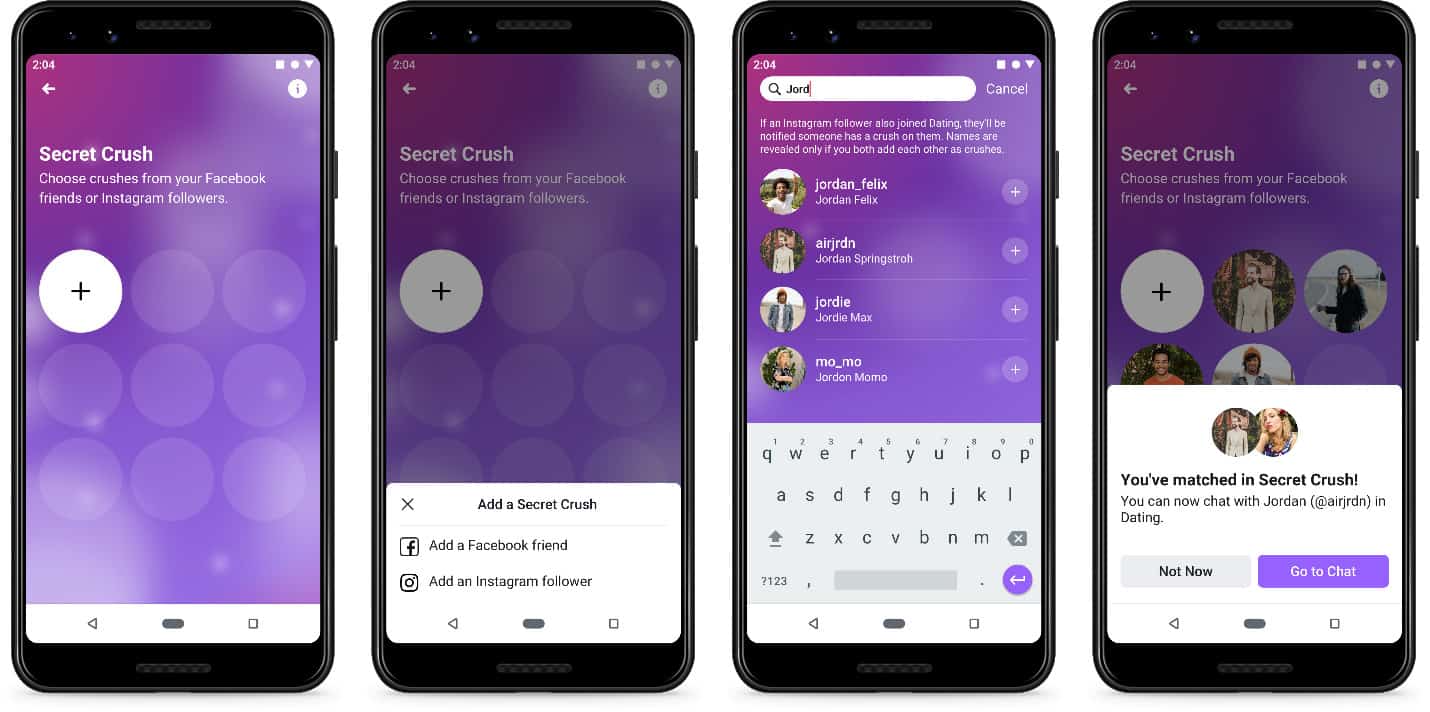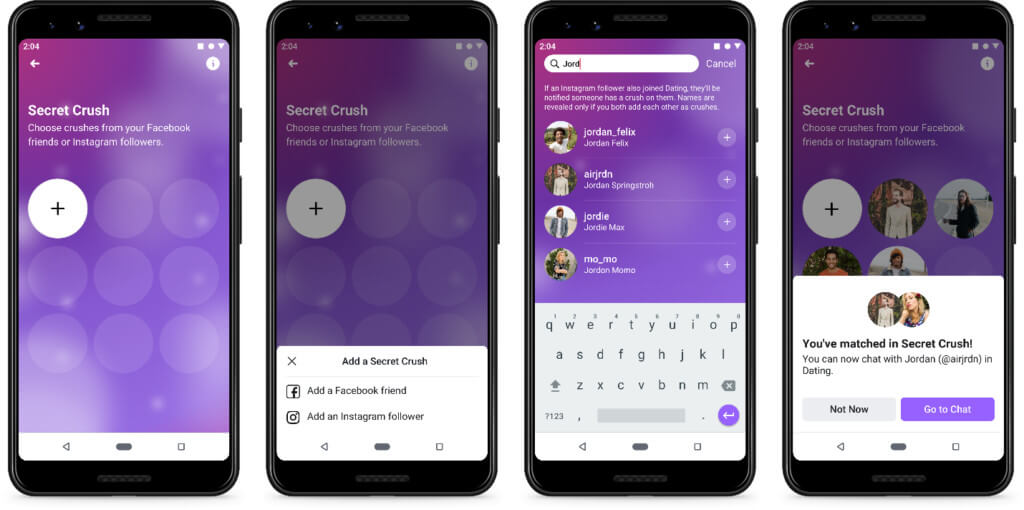 To respect privacy settings, you will only be matched with your friends from Facebook who happen to like you as well.
If that is not the case, then nothing is going to happen, and that friend of yours will never find out that you did this.
What that means is that if you use this feature, you are not going to be able to know if the person you've shown interest in is even on the Facebook Dating or not, unless that same Facebook user uses 'Secret Crush' to show interest in your profile as well.
6. Instagram Photos
Just like Tinder, Facebook Dating lets you to expand your dating profile by create a link between your Instagram and Facebook Dating account.
This means that you are going to be able to show some of your photos from Instagram on your Facebook Dating profile, which will let other members to learn more about you.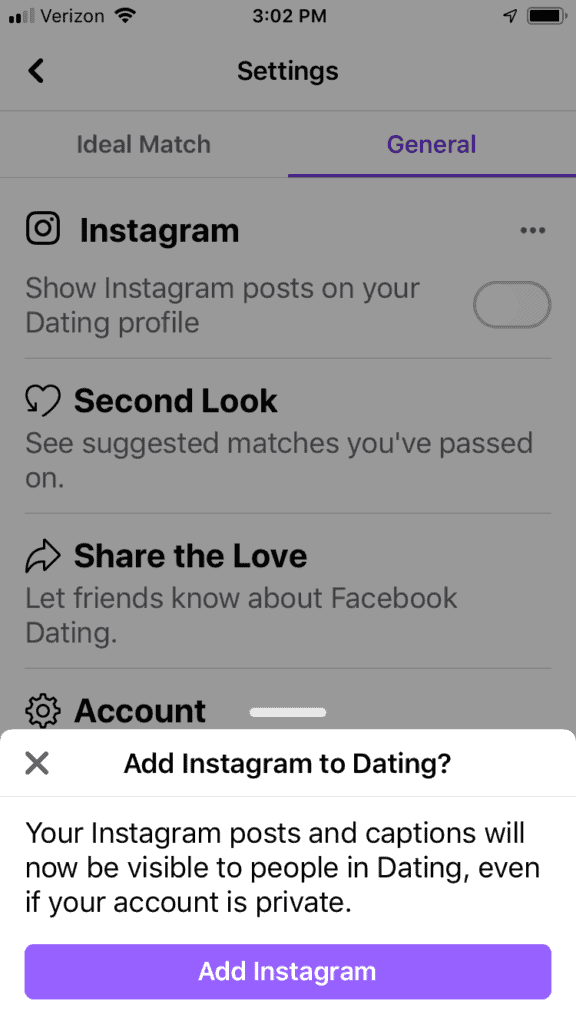 It also serves as one of the ways to prove that you are a real person, which increases the trust and confidence in the app.
You can enable this option in the settings, just as shown in the picture below.
Ease of Use/Tutorial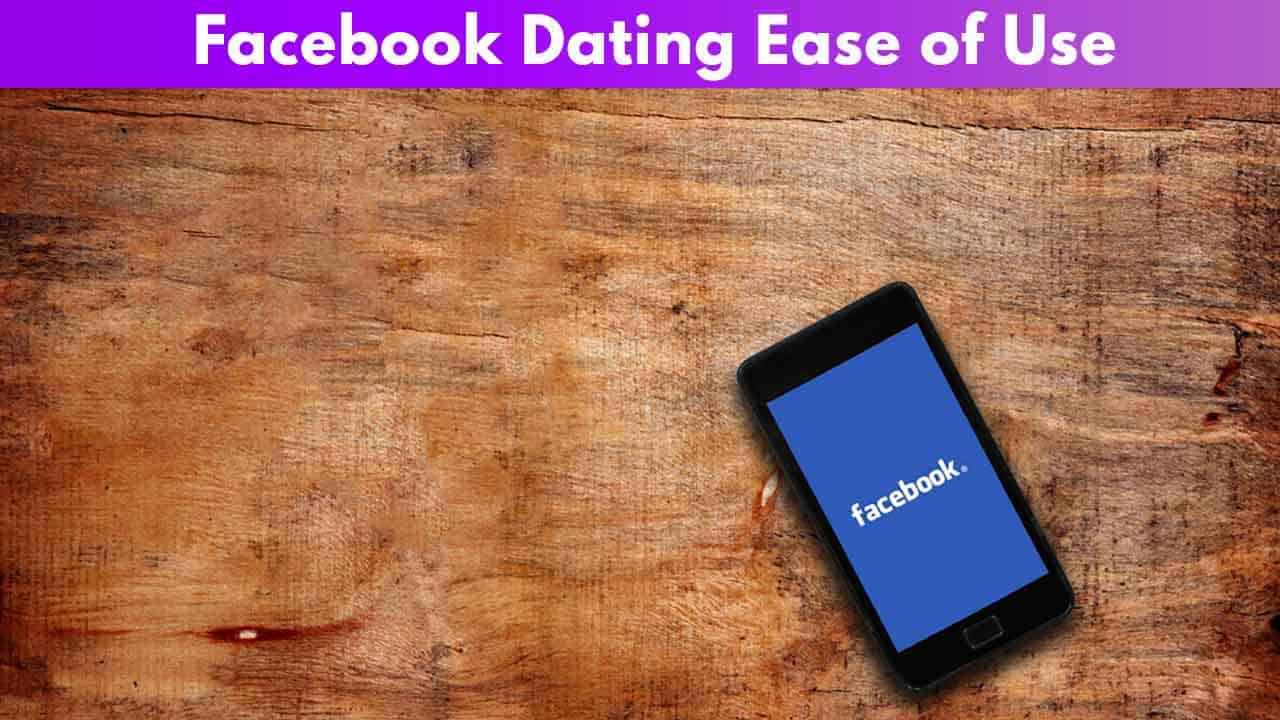 In order to sign up on Facebook dating, and create account, first, you need to make an account on Facebook, if you don't already have one.
Even though it is known thatFacebook Dating is a feature that is built into Facebook itself, you will need to make a different account, so you could use it for Facebook Dating purposes.
Along with that, your personal messages will be completely different, depending on whether you are on Facebook Dating, or regular Facebook.
Facebook Dating is always trying to be very discreet, so none of your friends will know that you're using this feature, unless both of you use some of the special features of Facebook Dating, such as 'Secret Crush'.
Because of all of these safety and privacy methods, you must be wondering how to access Facebook Dating in the first place?
This feature can be found in the main tab when you open your Facebook app under the name of 'Dating'. If you cannot find it there, simply go to the extended menu and click 'See more'.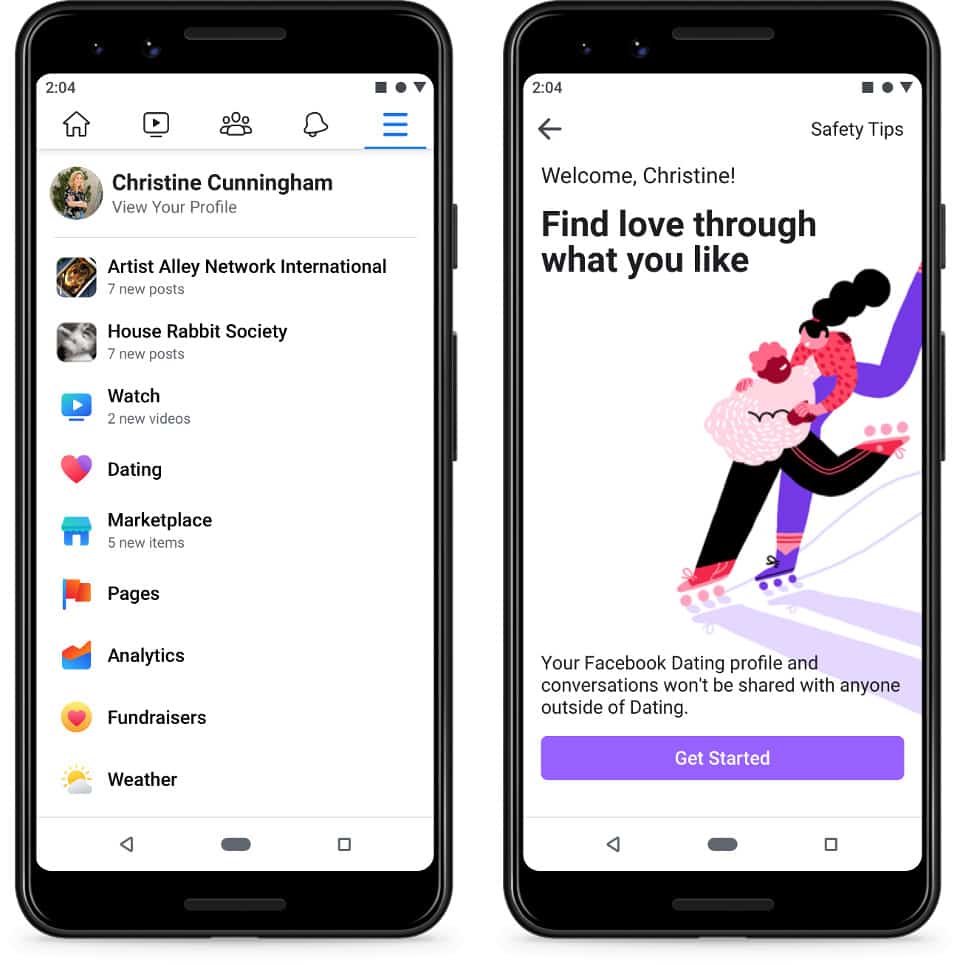 Once you do all of this, you'll have to make your own Facebook Dating profile. If you already have a private Facebook account, you'll be offered how your Facebook Dating profile should look like. You'll be able to edit it further and select the information you want to keep and share with other members.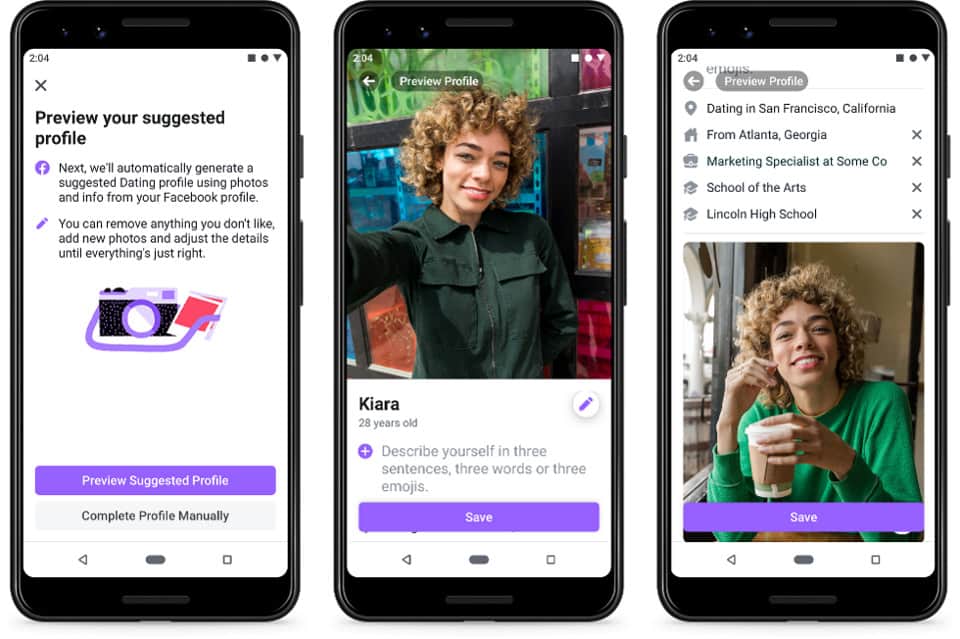 Apart from that common information found on Facebook, you can answer several questions that are commonly found in large number of the other dating apps, such as what is your gender, in what type of people you are interested in, etc.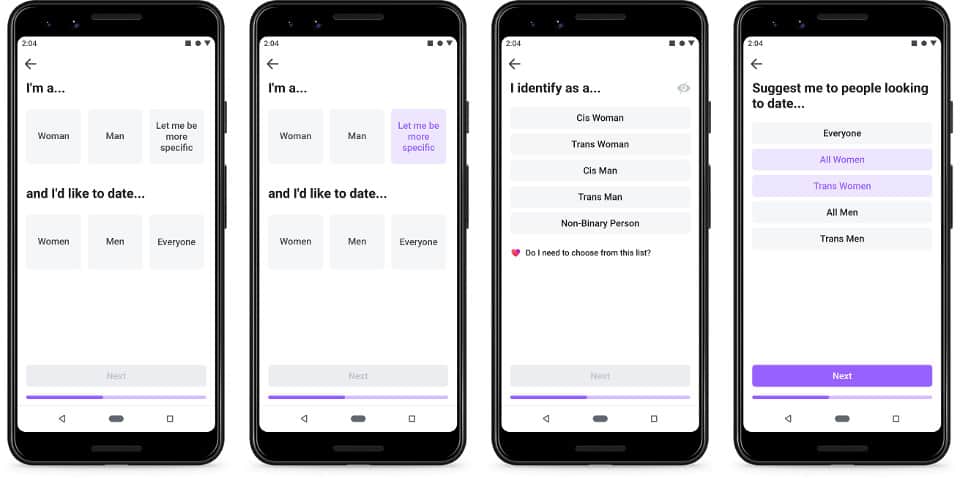 When your Facebook Dating profile is fully created, you can get onto searching for other people on the network.
Facebook Dating is relatively straightforward to use, especially if you are familiar with how other dating apps, such as Tinder, Bumble, or Hinge, work.
Pricing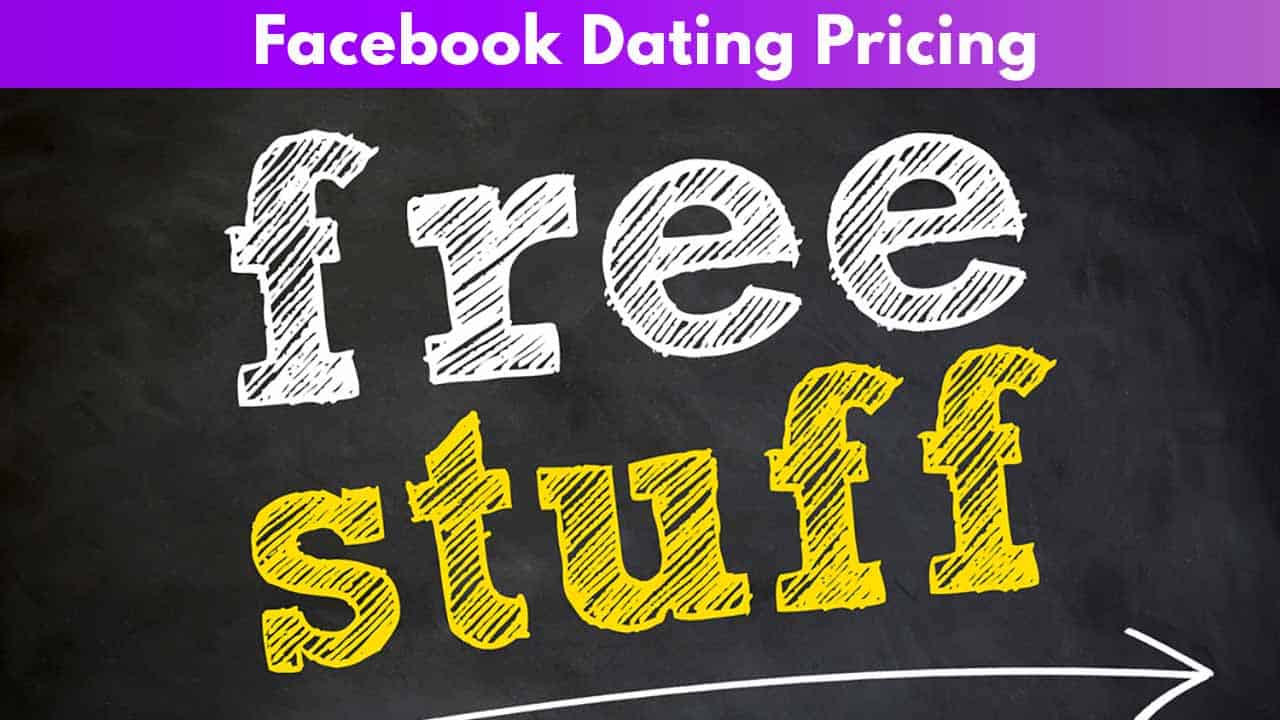 One of the best benefits of Facebook Dating is that it is completely free to use, without any hidden charges.
Apart from that, Facebook also promised that there won't be any adds, at least in the beginning because the main goal is to make people use this feature as their main form of online dating, which also means using the Facebook app more.
Conclusion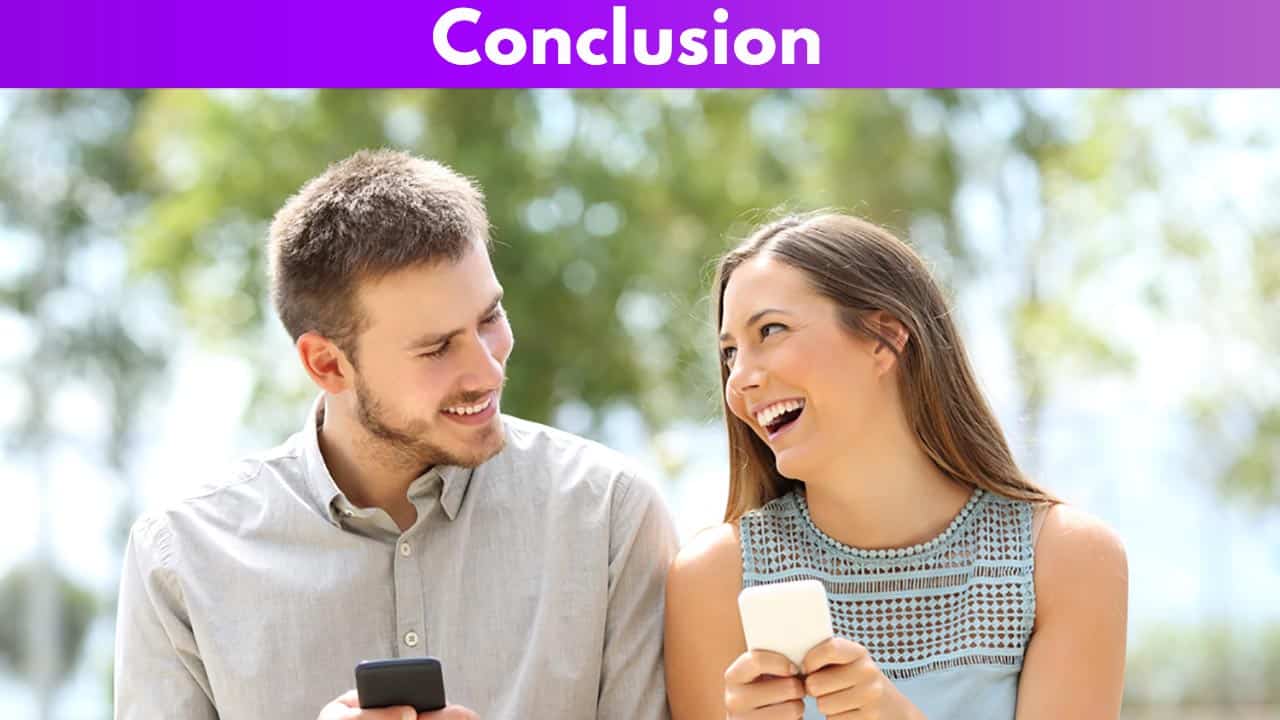 Now that I've covered all important aspects of Facebook Dating, let's sum things up by giving the overall rating of Facebook Dating.
Overall Rating – 3.75/5
I hope you enjoyed this review, which is one of the several Facebook Dating reviews you can find nowadays.
I think it would be great to get feedback from all of you.
Have you tried Facebook Dating yourself? If so, did you enjoy it?
Let me know in the comment section below.
Frequently Asked Questions