The Wingman dating app is not only one of the newest online dating apps and is something you rarely see on other apps and websites, so if you want to try out something new and find unique potential matches, then Wingman is the place to go!
We will dwell extensively on:
Is your dating app giving you the best chance for success?
Make sure to take our online dating site/app quiz to find out.
It's a fact that people who follow our dating site suggestions have on average 2 extra dates per month.
OFL Top Recommendations based on 100,000+ Survey

"Serious Relationships"
"Discreet Hookups"
"Best Course for Men"
"Quick Flings"
"Normal Hookups"
"Our Quiz"
Signing up: 5/5
Making Contact: 3/5
Profile Quality: 3/5
Overall Quality: 4/5
The Wingman dating app is a unique platform for online dating that will help you spice up your dating life and meet plenty of amazing people without having to do pretty much anything.
Why Wingman is so popular and successful is the fact that you don't need to do anything to find someone for a date or a hookup – your friend or family member will do it for you.
You can use it for a serious relationship (like eHarmony or Tinder) or a hookup (like BeNaughty or Ashley Madison).
With this dating app, anyone who has a single friend will be able to register them and start looking for the right person for them, and then let them handle the rest of the process once they come across the person they believe is perfect for them.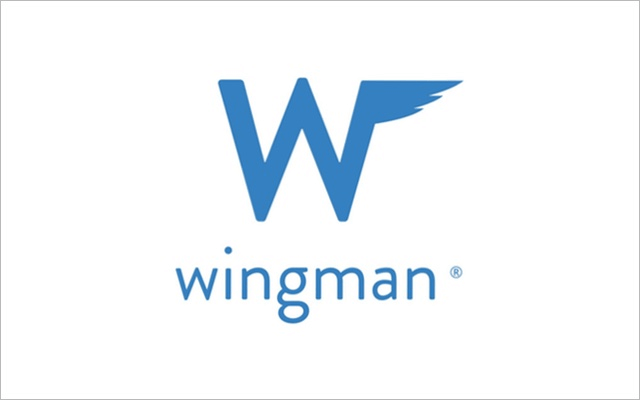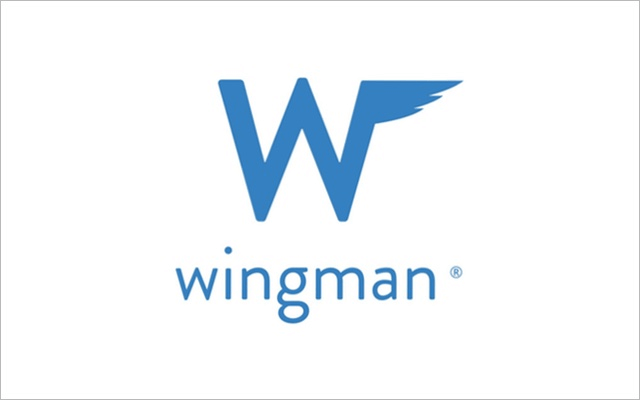 Most people want to find love, but they don't feel comfortable using dating apps of this sort, and their friends don't have problems with it, so they can create a profile, look up exciting individuals and schedule them a date!
When using Wingman, you don't have to do much because your friends will complete everything and then call you when they have scheduled a date, which can be a good and bad thing at the same time.
It isn't one of the regular online dating sites, and you can be sure you will have a lot of fun, but I would recommend it only if you think your friends know you well!
They will be the ones in charge of your profile, and they will connect with other friends' profiles, so make sure they are not trying to present you as something that you are not, and the most important thing – make sure they know what the type of dater you like.
OFL Top Recommendations based on 100,000+ Survey

"Serious Relationships"
"Discreet Hookups"
"Best Course for Men"
"Quick Flings"
"Normal Hookups"
"Our Quiz"
There are some negative testimonials on Wingman because people sometimes don't even know that their friends have come up with a dating profile on this app for them and don't want to go out on a date with someone they know nothing about.
For that reason, if you are creating a dating profile on this platform for your friend, make sure they are interested in getting into the dating scene because you don't want to force people into anything.
They also may not know your type well and can sometimes present you in a way that you don't like, so you can't expect to get perfect results, at least not if you are completely relying on your friends.
It doesn't require any sort of verification, not even through a phone number, so you should stay safe while using it because you don't want to put your friend in a dangerous situation.
The demographics of Wingman are quite diverse, but their information is also something you can't really rely on because people creating dating profiles for others often don't have all the needed information or don't even provide the app with all the required info.
For that reason, plenty of information can be wrong, and you have a lot of profiles that didn't even fill out this sort of specs, which is something that shouldn't surprise you at all.
However, you can be sure there are people of all ages and sexual orientations on it, so you will find compatible individuals.
Wingman is for everyone, and if you have read an app review or two, you have probably seen that people who are active on here the most are usually those who didn't have the courage to join Tinder or Bumble and ended up with their friends starting their dating journey.
No matter your age, location, or sexual orientation, you will definitely find other similar people on Wingman, and you will be surprised at how many unique individuals are stuck with their friends finding them a partner.
It is a fun way of meeting people, and you will probably get better dates on this platform than you would on Match.com or Ok Cupid.
Wingman claims that they have an 81% success rate which is amazing, especially if you compare it to most other dating apps available on the market.
However, app reviews are not that positive, so no one can claim for sure that this success rate is guaranteed for all of their users.


Also, they are not transparent about the number of their users and demographics, which can cause you some problems because no one wants to join an inactive dating app that doesn't have too much to offer for your interests and dating types.
In terms of functionality, Wingman is quite simple, and it works like any other online dating website allowing you to navigate through the whole platform with just a few clicks.
From the moment you join the platform, you will see all other daters who may be compatible with you, and you will be able to send match requests with only one click.
The whole platform provides you a brief overview of their profile, helping your friend realize who they are dealing with and whether they would be a good match for you or not.
Quality Of Dating Profiles
The quality of dating profiles on Wingman is fine, but how well you will perform and how good it will look depends on your friend and the type of information they decide to share.
Although they know your IRL, it doesn't mean that they will be able to come up with a perfect description of you, and no matter how many good photos they upload, if the description of your personality is bland, you can't expect some fantastic results, so you should watch out who you are allowing to come up with your dating profile.
The Wingman dating app can be downloaded from the official Android and iOS App stores, but users complain that it has a lot of bugs, especially if you keep scrolling for too long.
Unfortunately, the app doesn't get updated, so you will probably have some problems trying to explore the user base.
Even though the Wingman company claims that they have a success rate of 81%, these claims can't be checked out, so no one can be sure of what is the actual effectiveness of the app.
Some users are satisfied while others aren't, so we can't form an objective opinion on this app, at least not until we get more information about it.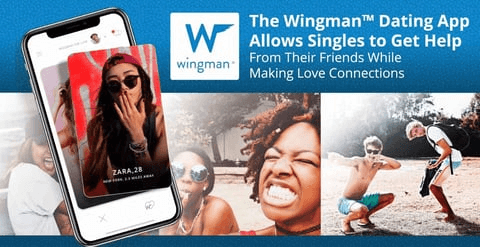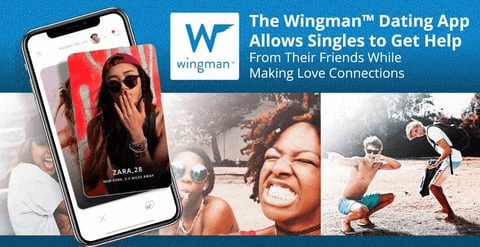 You could at least give it a try and see what the fuss is about since the whole app is free and you have nothing to lose except yours and the time of your friend.
How To Search For Matches
Searching for matches on Wingman is relatively simple because there is no special algorithm or information you need to share to start the process.
All you need to do is create a profile for one of your closest friends, update it, and start sending match requests to people on your homepage who seem to be interesting.
How To Reach Out To Others
Reaching out to other people is also pretty easy, and all you need to do is click on someone's dating profile and send them a message request.
You can even send message requests to people who didn't accept your match request already, which is a cool thing for those who dont want to waste time.
Wingman is quite simple, and they don't offer pretty much any features because the whole platform is based on allowing people to scroll through registered users and make the final decision on who is the best option for their friend.
You can send match requests and messages, which are pretty much all the features on the platform.
The messaging feature works like on most other online dating platforms, so there is nothing new or special about it.
Wingman is a completely free online dating platform, so if your friends want to create you a dating profile on it and you are comfortable with it, then there is no reason why they shouldn't do it because none of you will need to spend money.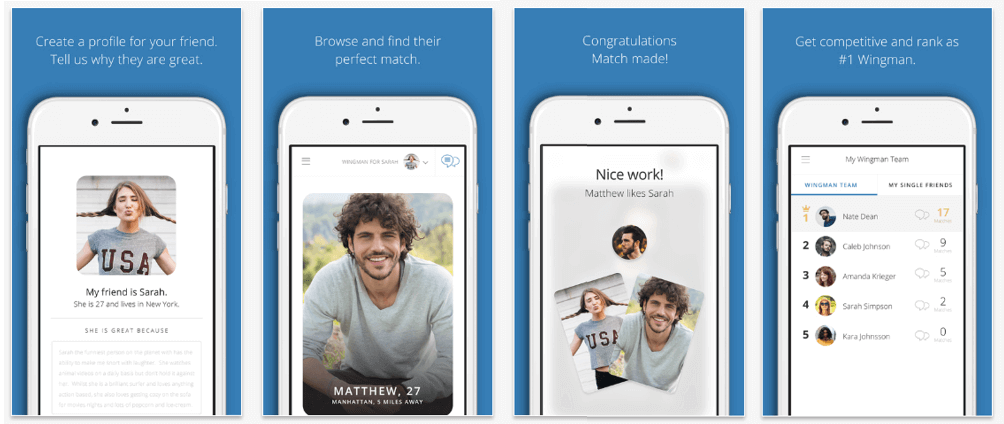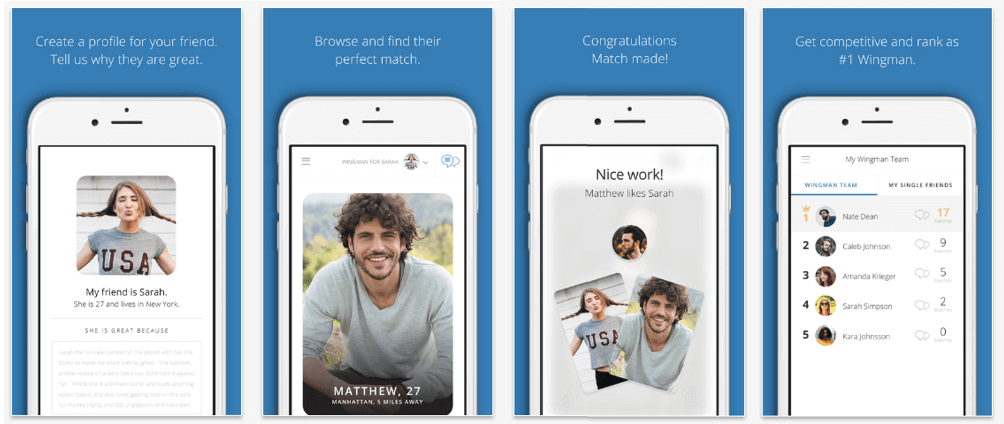 You may waste some time, but at least your money will be safe!
Overall, Wingman offers a new and unique concept of dating, and if you are someone afraid of traditional dating apps, this can be a great solution.
However, it is not that popular, and there is not too much information about it on the internet, so if you want to experiment with it, then do it!