Looking for a partner can be pretty complicated and time-consuming, and many people try all sorts of ways hoping it will occur – from visiting cafes, clubs, and gyms to online websites.
However, what happens when another factor is added to the mix and make it even more complex, such as having a sexually transmitted disease?
Here are the best STD sites we'll explore:
OFL Top Recommendations based on 100,000+ Survey

"Serious Relationships"
"Discreet Hookups"
"Best Course for Men"
"Quick Flings"
"Normal Hookups"
"Our Quiz"
Well, we understand how difficult this can be and that is why we have created this list of best dating sites for people with STDs, that is, places without prejudice.
Is your dating app giving you the best chance for success?
Make sure to take our online dating site/app quiz to find out.
People who follow our dating site suggestions have on average 2 more dates per month.
Best STD Dating Sites in Video Form
Audio (podcast) form for those of you on the go
1. Meet People with Herpes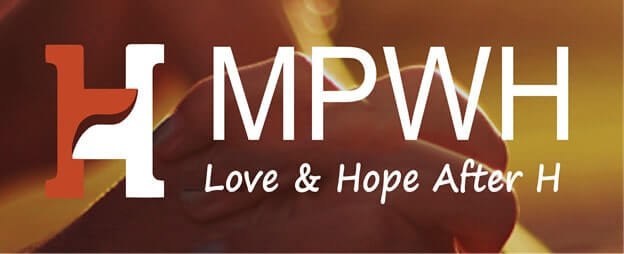 Signing up – 4/5
Making Contact – 3.5/5
Profile Quality – 4/5
Affiliate Program – 2/5
Overall Quality – 3.4/5
Niche dating site tailored specifically for people with HSV
Pretty balanced male to female ratio
A rather large user base for a niche website with 500.000 members
Profiles are pretty detailed
OFL Top Recommendations based on 100,000+ Survey

"Serious Relationships"
"Discreet Hookups"
"Best Course for Men"
"Quick Flings"
"Normal Hookups"
"Our Quiz"
Most of the users are from the US
Free-version users cannot start conversations
As you've already read above, Meet People With Herpes (MPWH) is a dating site created specifically for people who had the unfortunate to get infected with herpes and is an std dating site for that disease only, so all other men and women who suffer from anything else, such as HIV are not allowed to join.
This is good news for those with HSV since they are surrounded by users who are in the same situation and aren't subject to any prejudice and foul comments.
There are approximately 500k members which don't seem like a lot, since many other dating websites have millions of users, but still is a pretty decent number for a niche online community.
It is international and many nationalities are present, however, the majority of its user base is from the US – around one quarter.
Members of all backgrounds, nationalities, religions, and sexual orientations are welcome, and the only thing they have to share is a life with HSV.
Male to female ratio is pretty even at 60:40 and all age groups are present, with the 25-34 year-olds being the most present.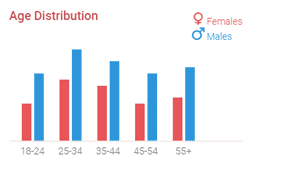 Ease of Use "mobile and desktop version"
If you have herpes and have liked what you read so far, we are happy to say that the registration process for MPWH is pretty easy and simple.
It takes less than 10 minutes and you are supposed to complete 3 steps. First, you will be asked to add your name, e-mail, password, sex, gender preference, age, country, zip code, location, height, ethnicity, relationship status, and the type of HSV that you have, whether it be oral, genital or not known.
After this, you will have to add a profile photo and add a headline. Lastly, you will see a blank bio section and a field where you will write something about your match.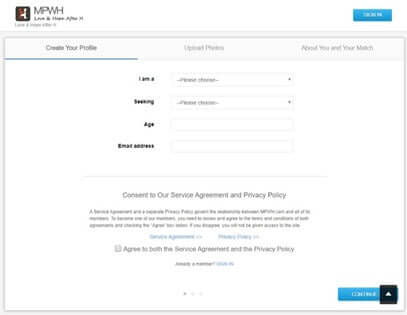 After you do this and verify your e-mail you will be set and ready to look for members, even though your profile will be waiting for approval by the customer care team who does it manually and very carefully.
When you look at the profiles you will see that they are pretty detailed, compared to other dating sites, and offer much information about the users.
This is because there are additional questions to be answered, which are optional but still decide to complete them.
Unfortunately, as a non-paying member you won't be able to initiate communication, but only send winks with a pre-made one-liner.
MPWH also has a free app version that can be downloaded from Google Play Store as it is available for Android only at the moment.
We find this to be a great downfall since many iPhone users won't be able to use it for a while.
Some of the features are "Spark" that resembles Tinder's swiping game, "First date ideas", "Winks" and "Reverse Match", a feature that lets you search for people who match you based on your description.
Meet people with herpes is an std dating website that has a free version with which certain features like registration, uploading photos, searching for profiles, sending winks, replying to messages, and several other options are offered.
However, all other features like unlimited communication, advanced search, blogs and forums, reverse matches, and so on are reserved for the premium version.
One month goes for $29.95, while packages for several months offer a certain discount which can be seen in the photo below.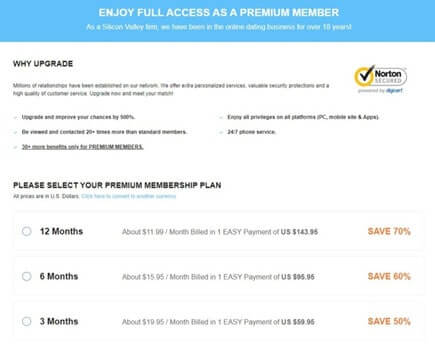 1. IS MPWH for people with HSV only?
Yes, it is designed for them especially and people who have other types of STDs and STIs will not be accepted to be members.
2. How will my premium-membership payment appear on my credit card statement?
There are two possibilities and they are either SuccessfulMatch or MPWH.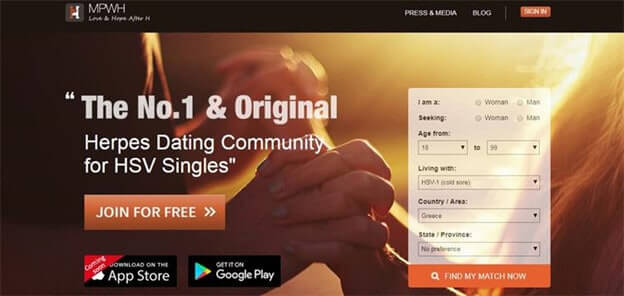 If you belong to this niche group and are looking for either hetero or homosexual relationship with someone who understands you completely, we warmly suggest that you join MPWH that received an overall grade of 3.4/5.

Signing up – 2/5
Making Contact – 3/5
Profile Quality – 4/5
Affiliate Program – 2/5
Overall Quality – 2.8/5
Niche std dating site for individuals with HSV
Profiles are very detailed
Forums and blogs where people can interact are offered
Even male to female ratio
A low number of active users
Sending and receiving messages is for premium users only
HSV Singles is one of the std dating websites made for people who live with herpes and also a strong stigma associated with this disease, even though infertility and mortality are extremely rare.
Thanks to social prejudice people who have it feel more comfortable when surrounded by the ones who are in the same situation, and this is exactly what HSV Singles provides.
Unfortunately, this dating website doesn't have too many active users.
The whole user base consists of around 300.000 members, but only around 5.000 of them are active each week.
When it comes to the male to female ratio, it is even at 50:50 and regarding age, most users are above 25 and belong to the 25-34 age group, however, the 34-44 age group doesn't fall behind either.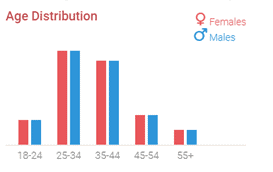 As per nationality, most of the users come from the US, which is expected, and Latvia, a country in Northern Europe, which is a tad odd, but that's what the statistic says.
Ease of Use "mobile and desktop version"
Since we reviewed this website personally, we must say that the registration process is a bit complicated and the website doesn't work properly.
Let us explain.
Once we entered the home page and registered by completing the sign-up form offered on it, and added our name, password, and preference something confusing happened.
We clicked on the sing up and were sent back to the same homepage and the same sing up form.
So, naturally, we selected "log in", however, another registration form appeared, this time with different personal details needed.
We added all the information and only after completing that one was our profile created, and it also happened without an e-mail verification. It was pretty weird.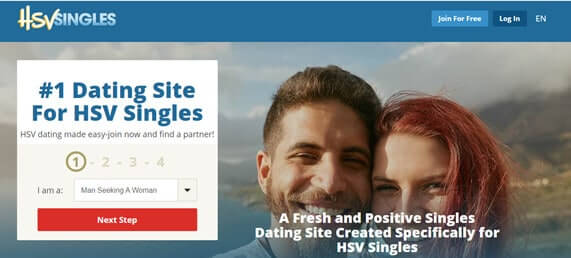 After we became members, we were asked to customize the profile right away and even though this step is optional, we suggest you complete it since customer care deletes all the unfinished profiles.
The design is pretty simple and looks a bit outdated. If you've ever googled "std dating sites free" and stumbled upon a cheap-looking one, with a modest design, well, this is what this one kind of looks like.
We weren't impressed.
In addition to this, another downfall was the fact that there isn't a mobile app, but only a mobile version that needs to be accessed from a browser. Not impressed again.
When it comes to features, we found some good ones, such as sending an e-mail in case a member is not online on instant messaging, "Rapid match" that is a copy of the ever-popular swiping through profiles, adding to favorites, and a chat room and forum, where people can interact, give advice, open new topics, etc.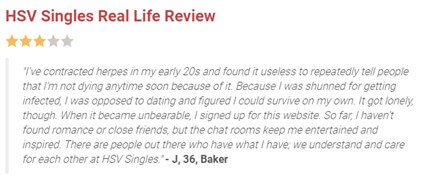 HSV Single's free version isn't fully functional, since communicating isn't free, except for receiving messages from premium members. Some of the functions that are available in it are registration, uploading photos, searching, and sending up to 30 flirts.
Other premium features are sending and receiving messages, full access to chat room and forum, and invisible mode.
The price ranges from $24.99 per month to $16.66 per month in case you get a 3-month membership, but there is also a nice addition and it is a 5-day trial that costs $1/day.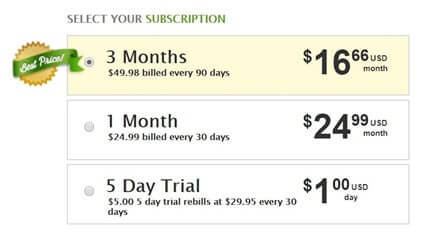 Yes, this is very legit and one of the oldest dating sites for HSV positive individuals.
2. How can I report someone in the chat room?
In case someone is using profanity, uploading offensive content, or doing anything else prohibited, you can report them by clicking on their user name, then the "option" button, and selecting "report user".
All in all, this is a decent dating site for people with STDs, however, it is in desperate need of certain improvements in design, registration process, and also better advertisement so it attracts more people. It gets an overall grade of 2.8/5.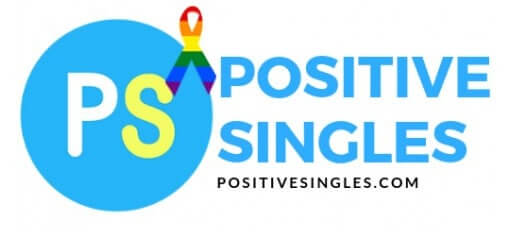 Signing up – 4/5
Making Contact – 4/5
Profile Quality – 4/5
Affiliate Program – 3/5
Overall Quality – 3.8/5
Niche dating site for singles with STDs and HSV
20.000+ monthly blog posts
Photos can be uploaded to public or private photo albums
Over 1.5 million positive members
There have been privacy issues regarding leaking private user information
Premium members can only send messages
Compared to the two above-mentioned free std dating sites that welcome only users with HSV, Positive Singles was created for individuals with HIV and other STDs such as chlamydia, hepatitis, syphilis, HPV, and others, as well.
This is a community where every one of people who share the same or similar issues are welcome and encouraged to "stay positive".
The user base consists of almost 2million members, of which 70% make up male users, while the rest are females.
The majority reside in the US, around 200.000, however, other nationalities are present as well.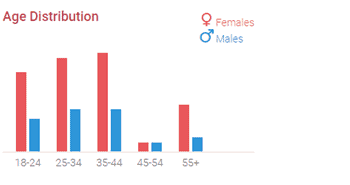 When it comes to age distribution, most of the users are between 35 and 44 years old, however, there is almost the same number of those who are between 25 and 34 years old.
Ease of Use "mobile and desktop version"
If you would like to give this "positive" community a shot and become a member, we are happy to say that the registration process is hassle-free and consist of only 3 quick steps.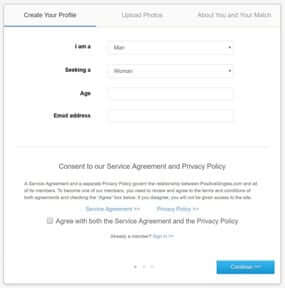 First, you will be asked to add your gender, then the gender you are looking for, age, and e-mail address. After this, you will have to upload one or several photos and finally to write a bio and fill out a section about your perfect match and your expectations.
There is also a field where everyone needs to state what kind of STD they have.
After completing this and agreeing to their privacy policy you will be able to have fun and look for people.
The downfall is a fact that the non-paying members cannot initiate communication in a form of sending a message, but only leave comments on others' profiles with hopes to be seen.
If you join you will probably be pleased to see that profiles are pretty comprehensive with much information, for example about physical appearance, ethnicity, religion, expected traits their match should possess, etc.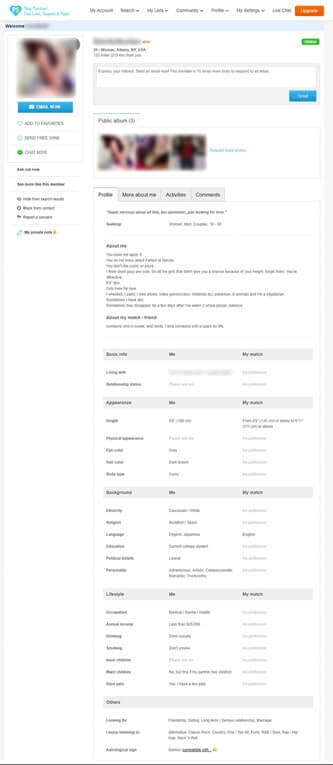 Everyone is also allowed to add up to 26 photos to either private or public albums, or even an introduction video, that should be uploaded in a form of a YouTube link.
When it comes to the app version, there is one for both IOS and Android users and is fully functional and very well graded, however, for some reason it isn't that popular.
Almost all features are there, along with its recognizable design, except the ability to search for health institutions, talk with a counselor, or find STD care locations.

Some of the features you will encounter are: "Let's meet" where you swipe through profiles just like on Tinder and many other websites and after every 8 profiles, you get to review whom you matched in case it was mutual and "First date ideas", a page where everyone's ideas are compiled and that is a great way for people to initiate communication.
Another, in our opinion amazing feature, is a discreet app icon that you can use so other people who may look at your phone don't realize you have the app installed.
Positive Singles has a free version with which every member starts their app experience and it offers certain things, such as registration, sending winks, replying to messages, commenting on people's posts, searching by username, and uploading photos.
However, features like sending messages, advanced search, contacting an STD counselor visa live chat or e-mail, and so on are reserved for the premium version.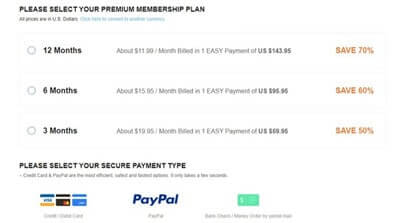 What we don't like about it is the fact that the minimal membership length is 3 months, which are sold for $59.95. This is quite inconvenient for those who want to give it a quick shot or don't want to make long-term decisions.
1. Is Positive Singles safe?
They did have privacy issues, but after their scandal and the one with Grindr's security breach, Positive Singles have upgraded their privacy rules and regulations by adopting HIPA Act, so we are only left to hope that there won't be such scares anymore.
2. Is Positive Singles legit?
This website has been active for 17 years and is a true veteran in the field of online dating for people with HIV, herpes, and STDs.
Even though there are certain downfalls, we enjoyed this website overall, just like many other users who left their testimonies did and thus, give it an overall grade of 3.8/5.

Signing up – 4/5
Making Contact – 4/5
Profile Quality – 3/5
Affiliate Program – 1/5
Overall Quality – 3/5
Made for people who live with STDs, HIV, HPV, and HSV
App serves for creating friendships as well, not only relationships
Members without a photo cannot view others' photos
Premium version is very budget-friendly
Present in only a few countries aside from the US
A very small user base
Hift is a dating app for individuals with STIs, STDs, Herpes, HPV, HIV, or other diseases and is a few years old.
Even though it has been on the market for a while it, unfortunately, has a very small user base of around 100.000 members.
It is present in several countries, such as the US, UK, Australia, Canada, Brazil, and a few other ones, and is mostly used in large cities.
Members who are present belong to various ethnicities, religions, and different sexual orientations, which makes the network rather diverse, but as mentioned, pretty small.
Most individuals belong to the 25-34 age group however others are present as well.
When it comes to the male to female ratio, it is pretty even at 45:65.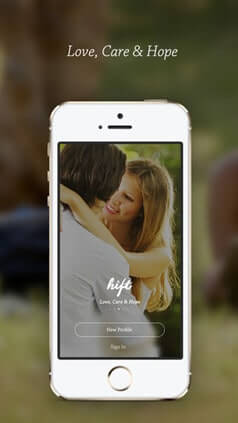 Ease of Use "mobile and desktop version"
Registering for Hift is pretty simple and straightforward. You will need to add your username, password, e-mail, gender, sexual orientations, and of course, the STI or STD you have.
There is also a bio-field to share information about yourself so other members can meet you better.
The app is based on the popular swiping game, which is now featured on almost every dating website and it can be either very fun or boring if you are quite used to it.
Only when you are matched with another person, can you initiate contact, which is also quite a popular way of stopping people from receiving many unwanted messages
There is also a feature that resembles stories on Instagram and Facebook, called "Moments" through which you have share photos and with the bits of your life.
Another great way to connect people, and by that, we don't mean in the romantic way only, is through the Topic – an in-app forum where many subjects are discussed every day.
It is a great way to share your thoughts, impressions, and feelings in a very supportive and stigma-free community.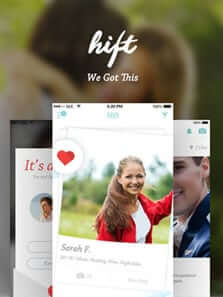 Hift being one of the newer std dating sites, is available as a phone version only, made for both IOS and Android phones.
There isn't a desktop version, however, we never felt a lack of it, since the phone version offers all of the above-mentioned features that are highly functional.
We liked Hift because it offers a very functional free version, compared to other dating sites that lock the best features with a premium membership.
Thanks to this you can register for free, search for members, and communicate via messages.
However, if you "donate", which is what they call purchasing a membership, you will be able to use video chat, check out members anonymously, get read receipts, highlight their profile, see those who have looked at your profile, and so on.
The prices range from $19.99 for one and $14.99 for three to $12.99 for six months.
1. How can I cancel my subscription?
The only way to do this is to go to your profile, then click on "settings" and then select "payment options" where you will be able to cancel the subscription.
However, keep in mind that you also have to cancel it on Paypal as well, I case you used it for purchasing the membership.
Hift is a special niche dating website created to offer a pleasant, open, and prejudice-free community for all people who live with HIV, HPV, Herpes, STIs, and STDs. It is dedicated not only to helping them find a partner but also to forging friendships and interacting on the forum.
Hift is a dating website of which the majority of people haven't ever heard, not even its target group. However, thanks to its various features taken from different social media and combined, which make it very interesting and interactive, we came to like it.
With its pros and cons, it received an overall grade of 3/5.