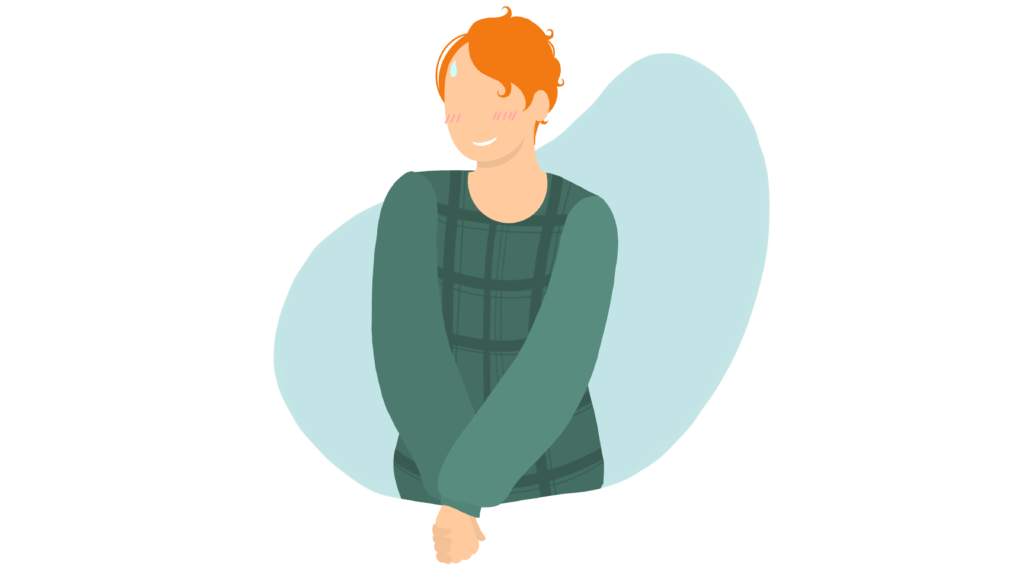 We can't all be extroverts, can we?
Being shy is nothing to be shy about. It's quite normal!
Most of us experienced it one way or another. Some are shy when it comes to public speaking at high school, some are shy when they need to talk to any person they don't know, while some are shy when it comes to dating.
It's nothing new!
OFL Top Recommendations based on 100,000+ Survey

"Serious Relationships"
"Discreet Hookups"
"Best Course for Men"
"Quick Flings"
"Normal Hookups"
"Our Quiz"
Still, however shy, we all like to have that someone to enjoy a romantic or sexual exchange with. Of course, the real-life approach doesn't cut it here.
You should get started by learning the following:
So, online dating is (y)our salvation! Check out the Best Dating Apps for Shy Guys!
Stay tuned to discover all the best dating apps where shy people can meet shy people!
Let's go!
Is your dating app giving you the best chance for success?
Make sure to take our online dating site/app quiz to find out.
People who follow our dating site suggestions have on average 2 more dates per month.
Best Dating Apps for Shy Guys
Dating Apps For Shy Guys in Video Form
Audio (podcast) form for those of you on the go
OFL Top Recommendations based on 100,000+ Survey

"Serious Relationships"
"Discreet Hookups"
"Best Course for Men"
"Quick Flings"
"Normal Hookups"
"Our Quiz"
Signing up – 5/5
Making Contact – 3/5
Profile Quality – 3/5
Effectiveness based on location – 5/5
As I am starting my writing on the best dating apps for shy guys, I will make an opening with something completely different.
The biggest trivia game in the world.
Yes, this is how they advertise themselves.
Why a trivia game in the middle of the writing on dating apps for the bashful review? Well, this trivia game has brought people together romantically, so it totally deserves to be here.
After the general idea on what you can expect from this app, let's check the benefits and the drawbacks of the app.
You don't have to use it for dating only. Boost your knowledge from various topics and find friends too
Enormous user base to choose from
Making your shy side vanish by allowing you to show off your knowledge from various topics
Limited search to your current region
Only one photo allowed (yes, we are introverts, but we still have eyes!).
As for demographics, QuizUp is equally popular among men and women who enjoy a simple trivia game with high chances to score (pun half-intended!).
Although it is accessible worldwide, the largest site traffic comes from the USA, followed by India, Chile, the UK and Germany.
Most of the users come under the age group 18 to 25, which is quite an excellent recommendation.
Our nerdy little Cupid here does wonders for all the souls who are not as boisterous and outgoing as people typically are.
It all starts with a mere trivia game that includes a chat feature that you can use "against" your opponent.
Since you don't know who's on the other side, you don't have to worry about saying something wrong. You are in your comfort zone working your way up to a new experience.
Bearing in mind the fact that we are talking about a website packed with tons of trivia games, one might think it's a complete mess once you log in.
But, is it truly?
Originally meant as an app, QuizUp can also be accessed through your computer. The founder was aware that sometimes it's easier if you are sitting in front of your PC instead of crouching over your phone.
So, the point is that you can log in through your Facebook, Google, or Apple account and you're good to go and choose countless games.
Once you are through this, you can check other people's profiles, see those who you share interests with, etc.
All in all, you can use it on your desktop, and let's see how it works as a…
In case of a mobile app, just download it for free to your device and register (the same way as above).
From here, you are free to browse games (in-app, of course) or people and see where it takes you.
Besides, the app provides for a personalized newsfeed showcasing only the topics of your interest. This is great for you nerdy and shy since here this is where you will be praised for posting content about Brooklyn Nine-Nine however idiotic (and, yet great!) the show is.
The app, in this case, is a great option since you can come back to your favorite game or opponent any time of the day.
I know you have so many questions about the QuizUp app. But, I will feel free to share this with you.
The QuizUp app works by setting you up against another member who is interested in the same topic. You get seven questions per topic and the more correct answers you give, the better ranking you get.
2. Can you do multiplayer on QuizUp?
Of course you can!
That's the whole point – to "match" you with another shy soul who is struggling incessantly with the lack of confidence to talk to someone offline about their interests.
Yes, we started our dating app list with a non-dating app. Still, your chances aren't that bad at all. 3.6/5. Honestly, we can't complain!
Signing up – 4/5
Making Contact – 3/5
Profile Quality – 4/5
Effectiveness based on location – 5/5
Once upon a time, there lived a boy who was shy talking to girls, so he signed up to Once.
Dating for shy people is obviously not a non-existent category. Proof enough is this app. It is an online dating app deeply committed to strictly personalised dating.
To support the claim, let me just say they engage real flesh and blood matchmakers to find a perfect match for you.
You create a profile, have Facebook friends write reviews about you – it's like a verification of sorts that certifies you're a living human being.
Before we hit the details, let's just touch upon the good and the bad sides relating to Once.
A detailed questionnaire at sign-up (leads to better matches)
Diverse dating pool
Matchmakers, matchmakers, matchmakers!
Restricted contact options (now, I'm not even sure if it's a con for the introverts J)
The user is passive.
Once dating app is yet to gain momentum across the USA. However, the introvert boys will strongly benefit if European girls are their preference.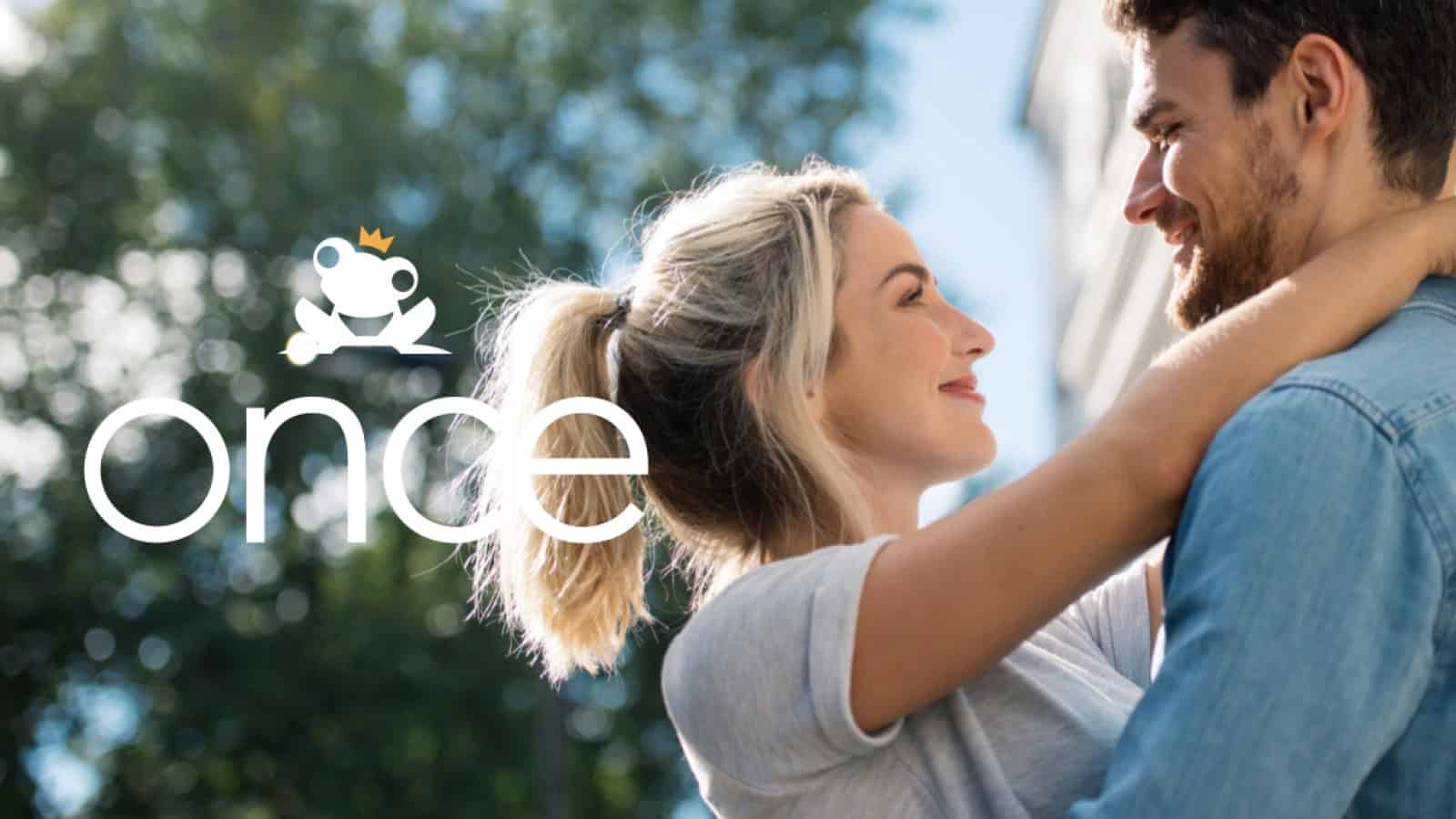 Founded in Switzerland, the site is more popular in Italy or France, where the largest traffic comes from. Germany and Belgium follow while Switzerland is actually number five in terms of site traffic.
Another reason for shy boys to profit here is that the site is largely popular among girls in their late twenties and early thirties.
Moreover, introverts tend to display this quality on their profile so matchmakers will quickly set you up with a shy soul such as yourself.
This no-swipe app, oriented towards more meaningful bonds is a perfect tool for all those men who crave human contact but are too socially insecure to interact with ladies.
No passing, no liking, no filtering, just let the app know what you are looking for, like a photo of a girl that seems interesting from whatever reason, and your matchmaker will do the rest.
Moreover, if you are into intercontinental experience boosted by the desire to meet someone different from what you are used to, Once will be the perfect choice for you, guys!
Ease of use – easy, peasy, lemon squeezy. Let's see this in practice.
Practically, you can use Once either way either as a desktop or a mobile version.
After the registration process is done, you can easily find all the options without digging too much.
You just log in to both of them with the same details and the rest is a piece of cake.
This makes the app only the more appealing knowing that the tough part of the job (screening, filtering, etc.) is done by the matchmakers.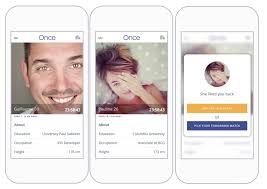 Of course, Once' creators were aware of the need to keep up the pace with the modern-day habits.
This is why they have a fully functional app that operates as good as the desktop version.
Make sure to download it from Apple Store or Google Play for free and try your luck with shy Europeans.
I know it's relatively new and the questions are many, but let me answer these most typical questions regarding Once.
1. What is Match Quality and why should I improve it?
This is, kind of, a feature that helps matchmakers know they are doing a great job.
To improve this, you can rate profiles (1 to 5 stars rating system). This is how the matchmakers get a better understanding of what it is that you are looking for.
When you skip a suggested match, it means the matchmakers need to work harder.
2. My matches do not speak the same language
Typically, the matchmakers try to pair you up with someone who you can speak the same language to.
If otherwise should happen, this means the matchmakers recognized some shared values and qualities and to give you both a shot at a different dating experience, whether from cultural or some other aspect.
In general, the final rating for Once might seem low – only 3.6/5.
Still don't get disheartened; the reason is that the app is still new and the USA dating pool is a bit poor. Otherwise, it's more than fine!
Signing up – 4/5
Making Contact – 3/5
Profile Quality – 2/5
Effectiveness based on location – 4/5
When the stars align, sign up to Align!
Our list of the best dating sites for shy guys, that is apps!, continues with Align, the goofy and the shy's app.
As I made the zodiac reference in the first line, this is such a dating app where you will not feel ashamed for asking for somebody's horoscope sign.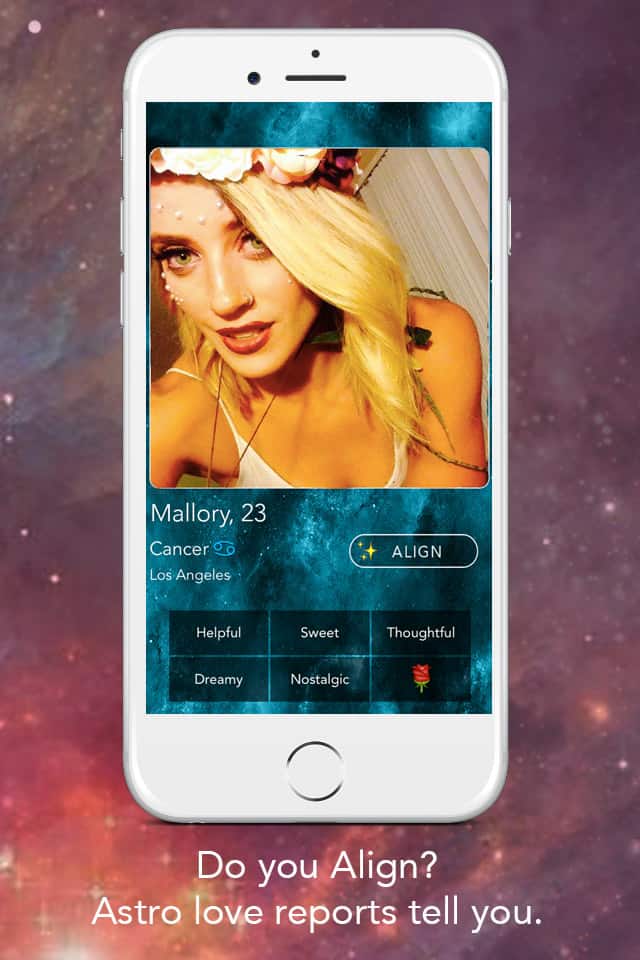 It's an easy sign-up app and you can set everything in a matter of minutes.
Anyhow, let's check how does Align aligns with what you're looking for.
Before we dive in further, let us not forget the pros and cons first.
Free sign-up
Catering to your nerdy side
Self-based assessment can be misleading. Emojis are often confusing and you might unknowingly ascribe yourself some traits that might not be all that true
Poor database
Kind of stereotypically, ladies between 18 and 25 years of age are the major population on the website. Indisputably, there also older members than this, but somehow this age group is the most preoccupied with their horoscope readings.
The app is, unfortunately, only available in the United States and the vast majority comes from LA where the app was originally released.
Align dating app is primarily an app that does wonders for astrology lovers in terms of their love life.
Everyone who revolves around astrology and deems this an important aspect of their life and decision-making process can find its place in Align.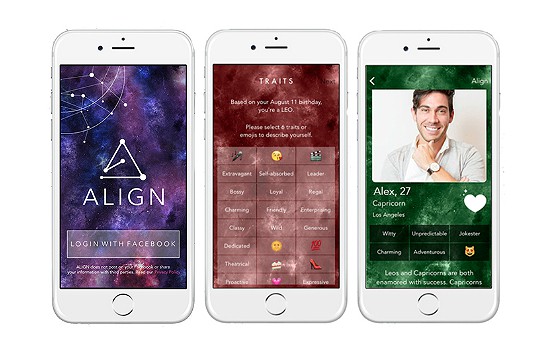 This is a place where you can get together with others and freely discuss astrological issues first and then move on to any topic you see fit.
Align is relatively easy to use and this is how it works in practice.
The desktop version of Align serves merely so that you can check some basics about the site and dating possibilities.
It is of informative character and it will not let you register or interact with other members through your desktop.
Instead, you have to go with the…
As an app, you can download Align to your device through AppStore. Unfortunately, the app is not available for Android devices so this might be one of the reasons for a deficient database.
Anyhow, after the download, the app allows you to register via Facebook and then you need to enter your date of birth.
Then you proceed to set up your profile by describing yourself with words and emojis (the latter potentially misleading). Based on such input, the app will show five matches per day and it's up to you to skip or pick up a convo.
The most important thing is that the app is easily managed and you can find everything you need just at a glance.
And, briefly, let's just look into an FAQ overview that will clarify some additional points on Align.
Safety is one of the biggest concerns in the online dating world. Scammers are everywhere and you are constantly wondering if a profile is fake or no.
The good thing about Align is that it uses Facebook as an entry point so this immediately reduces the chances of fakes.
2. How do I get my matches?
You know that in astrology, it all comes down to your date of birth and the compatibility of different signs.
As mentioned, after the registration, you need to provide your date of birth and based on that the app suggests five matches distributed around your profile photo in small circles.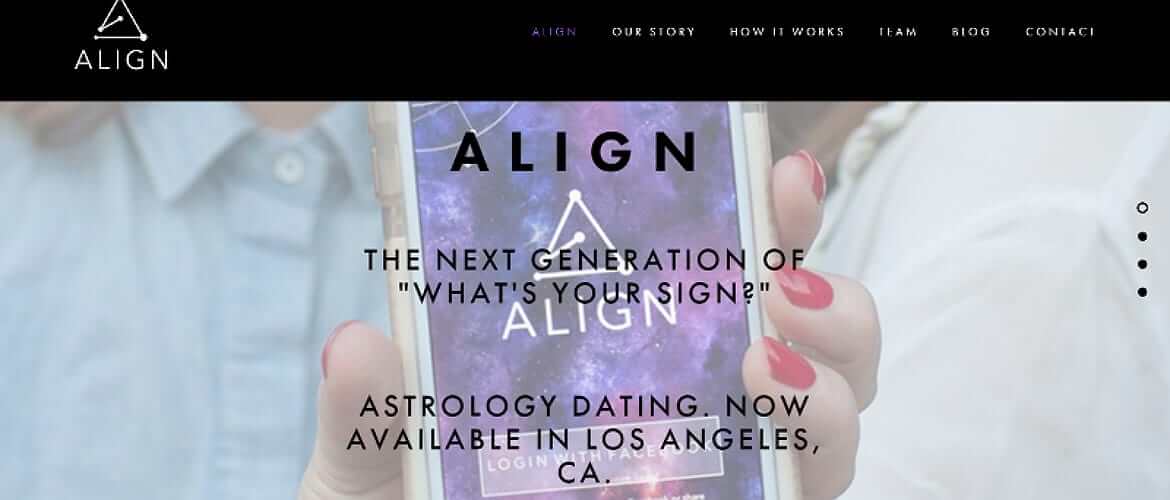 The biggest circle around a match's photo suggests the highest chances of a successful match.
As for the overall rating, this is a solid 3/5 for Align. The reason mainly is that the profiles are mostly oriented towards astrology disregarding some other aspects.
Signing up – 4/5
Making Contact – 4/5
Profile Quality – 4/5
Effectiveness based on location – 5/5
Anomo, from anonymous, is a dating app that will take your shy dating experience to another level.
It is a social anxiety dating site that allows you to hide behind a mask to further protect your privacy until you are relaxed enough to reveal yourself to the person on the other side.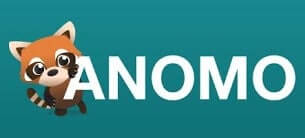 Although this may sound like too big a risk, there's no need to worry, since there is always the verification step achieved through your Facebook profile.
After the registration, just choose your avatar (the mask you're hiding behind) and let the app know your age and that's about it.
You're free to proceed to be matched with someone. It's an interesting concept since you and four other users are given the same question and the matching is based according to the similarities of answers.
Let's see the good and the bad about Anomo first and then focus on the generalities.
Face-preserving and 100% anonymous
Enormous database of like-minded introverts
Easing into the dating process
Minors allowed
Frequent catfishing issues
Though its database is not as large as that of Tinder or OkCupid perhaps, Anomo is still rather popular among men and women equally.
The majority of users falls within the age group from 15 to 20. This is not so bad at all, having in mind that these are the formative years when we need some help from our peers to push through a tough period.
The majority of users on Anomo come from the USA, where the site was originally founded.
Anomo is a great online dating option for all the youngsters and those who feel like ones, who are struggling with daily interaction with other human beings but are still eager to find someone for romantic involvement.
This dating app will be a good choice for easing into romantic involvement with people who share the same kind of social anxiety when dealing with others.
The ease of use with Anomo starts from the fact that you can download it for free from Apple Store or Google Play.
Let's see how this works in practice!
As a matter of fact, Anomo won't let you even sign up through the desktop version. Yes, you can go to their website, check the generalities about the company, get a short tutorial on how it all works.
Next, you can check the contact details and press, but this is all.
The bottom line is that it is not possible to use Anomo as a desktop version of the site.
Anomo was originally designed as an app to support you in your shy love and/or sex quest wherever you are.
So, the simplicity of use starts with downloading the app to your device and starting from there.
The app version will offer three options immediately after the download, such as Log In with Facebook, Register or Sign in (if you are already a member).
From there, you will get matches based on your location and you will be initially "matched" with four other people.
Shaking your phone (when the corresponding mode is activated) will signal the app to give all of you an icebreaker question and all the answers shall be displayed at once. In this way, you don't have to feel ashamed while waiting for the others to reply.
I am aware that such a dating option is a bit unconventional compared to what we are used to – swiping, sending Hey, what's up?, and stuff, so it's only natural to have many questions.
Here are some of the most interesting ones!
1. How is Anomo different from Facebook?
While Facebook is made to have the contents available literally to anyone (unless you limit your privacy), Anomo, on the other hand, is specifically designed to fully protect your privacy.
This app enables you to reveal your identity only to those you feel comfortable with. Otherwise, they might never know who you are.
2. What are some examples of how I can use Anomo?
Anomo has various application field in the online dating world. You can use it for networking and meeting new people in general.
Next, it's great for casual conversations and sharing life events.
Of course, as a shy person, you can use it for dating too.
As for Anomo, your chances of finding someone to share your shyness with are 4/5.
Good luck!
Signing up – 5/5
Making Contact – 4/5
Profile Quality – 2/5
Effectiveness based on location – 3/5
As we are wrapping up the list of social anxiety dating sites, or apps in this case, we've reached the Siren dating app.
This one is an app that puts shy women in charge making them creators of what they want to see on their app's feed.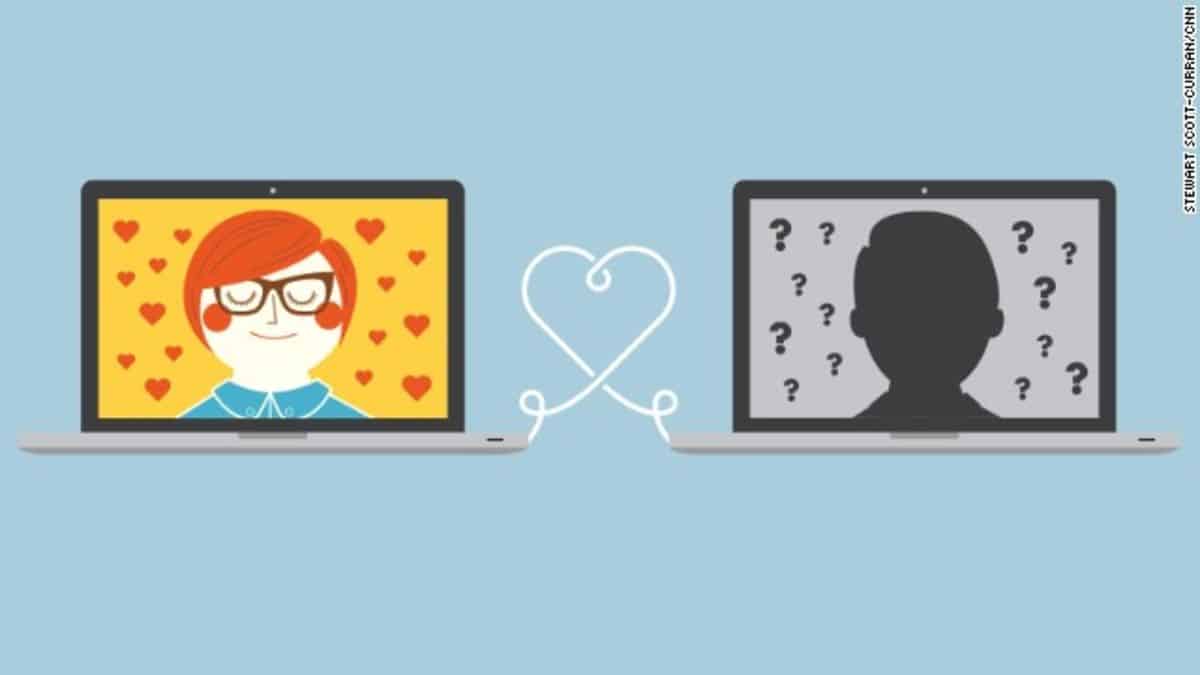 Founded by women, it is highly understanding of how dating for shy souls is complicated and it gives a method to overcome it.
This is what Siren has to offer, in a nutshell!
They strive to put an end to objectification in online dating
Connection (analogous to befriending on Facebook) leads to chat option
Communication allowed only through mutual consent
Poor geographical distribution and poor user base
Photos are frequently blurred so you don't get to see who's on the other side
The fact that it was founded by women makes this site more popular among them too. This is why shy men shall have plenty of options here. Still, note that the ladies choose so you need to be patient.
The app is mostly popular in the USA, specifically in Seattle and NYC.
So, if you are anywhere from these two places, you will have the opportunity to try dating through Siren.
The siren dating app is an excellent choice for all those shy women overpowered by the swiping culture. It is for all those who want to express themselves in an understanding community where they won't be judged for being introvert.
On the other hand, the app is also a great choice for all those men who are bashful and can't find a proper way to talk to women.
As for the ease of use, this is what you need to know.
Siren was originally designed as an app, so it doesn't feature a desktop version.
Luckily, the app version is fully functional.
Speaking of which…
Siren is only available as an app that you can download for your Apple device. Unfortunately, there is no app for Android.
Once you download the app, you can register either through your Facebook or e-mail and then set up your profile.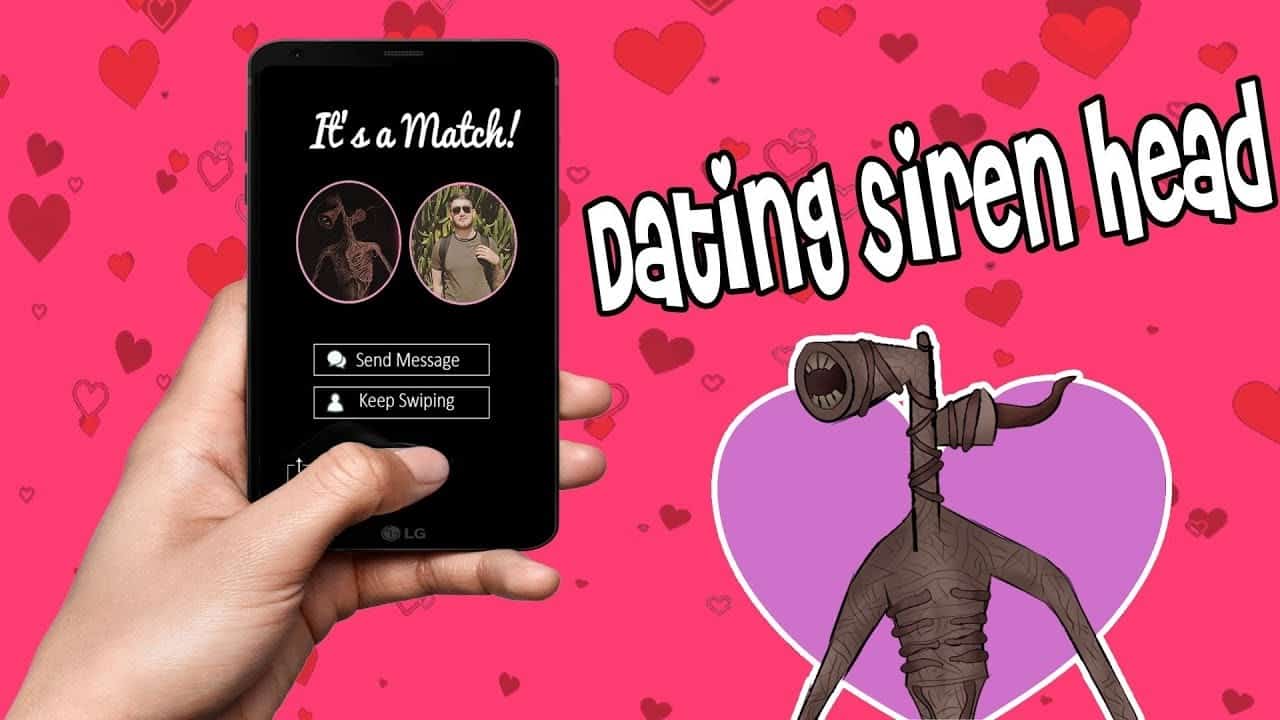 This includes telling stuff about yourself as well as defining what you're looking for in a partner.
After this, you will be able to see a personalized newsfeed displaying the answers to the question that the app asked.
All in all, it's a simple app that doesn't take up too much of your time.
(Almost) Last but not least, here are some of the typical questions about Siren.
1. Does Siren allow gay dating?
1. Does Siren allow gay dating?
Yes, it does!
Siren supports same-sex or trans-sex relationships. So, if you are struggling with these on top of being shy, Siren can be quite helpful.
2. How do I match with other people?
Since it's a location-based app, once you answer the question, you will see the answers of the other users nearby.
Start from there and connect with someone who seems interesting and then proceed to chat.
With Siren, your chances of success are 3.6/5.
To be honest, they are even lower if you are not within the target areas. But, still, it's a great working principle that can quickly bring shy souls together.
Conclusion on The Best Dating Apps for Shy Guys
That would be all, folks!
Give a shot to some of these apps (why not all?), and let us know the experience in the comments!
Best of luck!