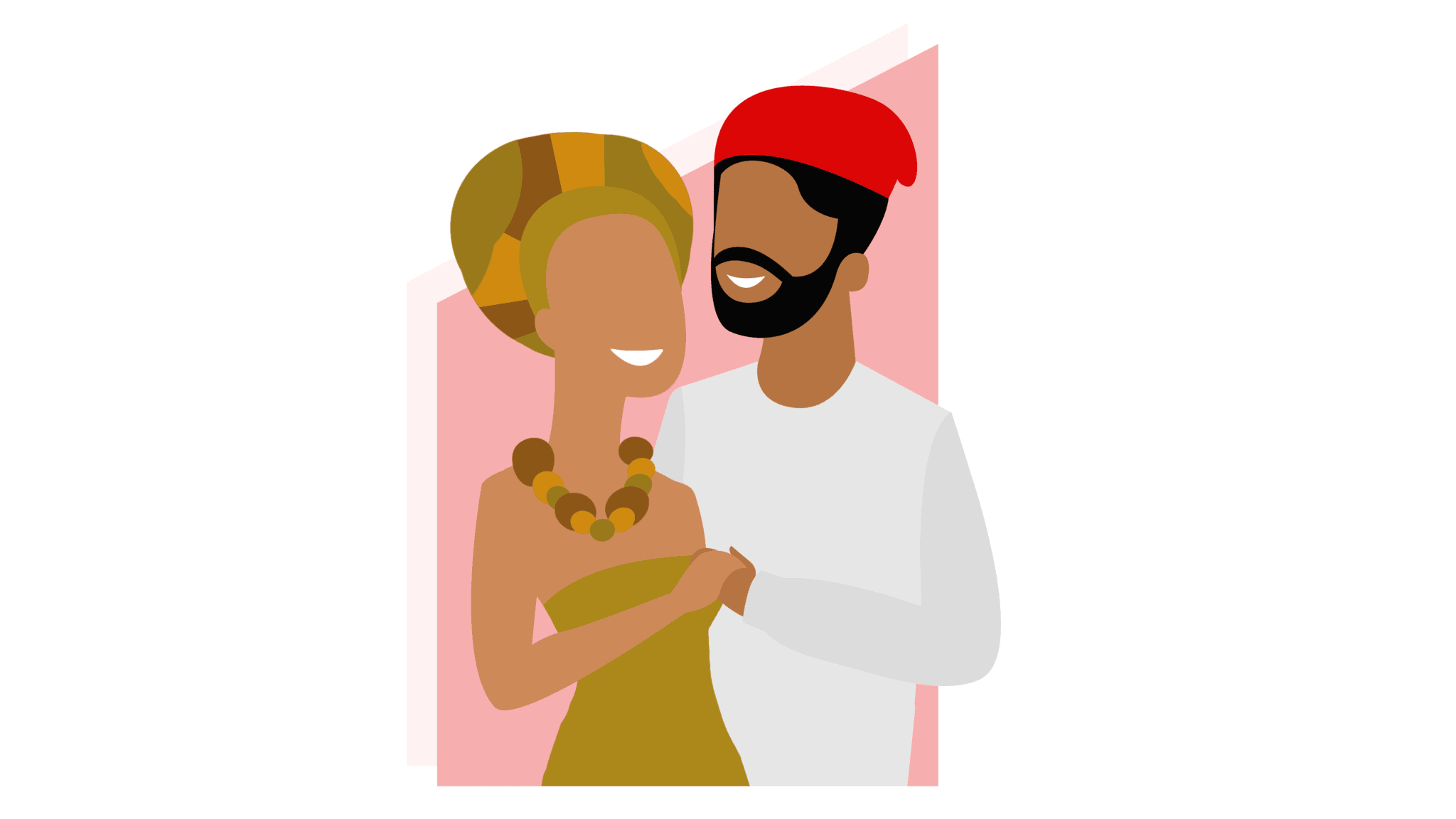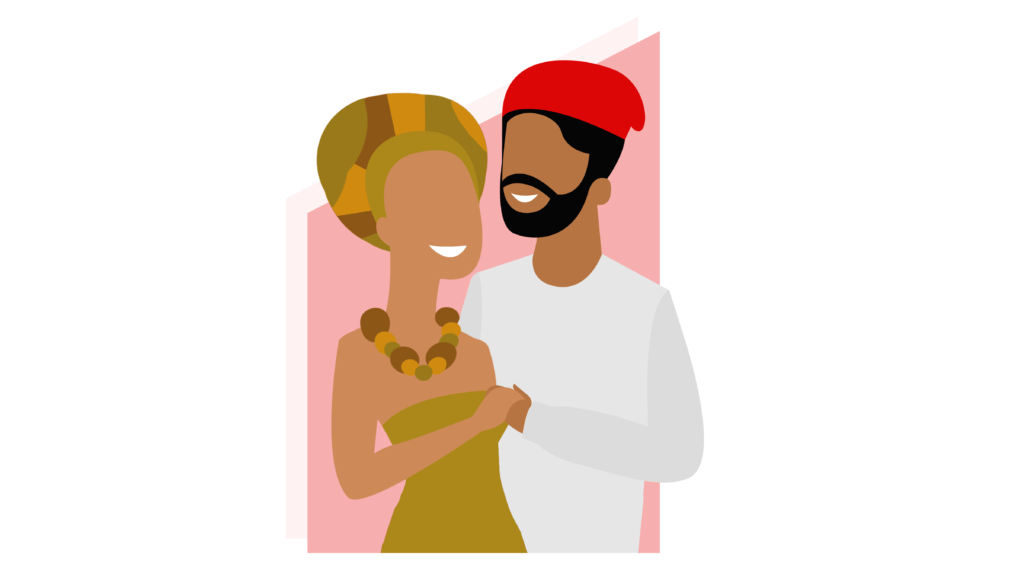 If you are a Nigerian living in the country, an ex-pat looking to find fellow Nigerians or perhaps someone who just wants to date Nigerians, then this article is for you.
That's because, in it, we are going to look at the best Nigerian dating websites/apps that you can find on the internet today.
This review will not feature any hookup sites (like BeNaughty or Ashley Madison), because our focus is solely on the regular dating sites.
Each site/app will be assessed according to:
OFL Top Recommendations based on 100,000+ Survey

"Serious Relationships"
"Discreet Hookups"
"Best Course for Men"
"Quick Flings"
"Normal Hookups"
"Our Quiz"
Let's begin!
Is your dating app giving you the best chance for success?
Make sure to take our online dating site/app quiz to find out.
It's a fact that people who follow our dating site suggestions have on average 2 extra dates per month.
Best Nigerian Dating Sites in Video Form
Audio (podcast) form for those of you on the go
Best Dating Sites for Nigerians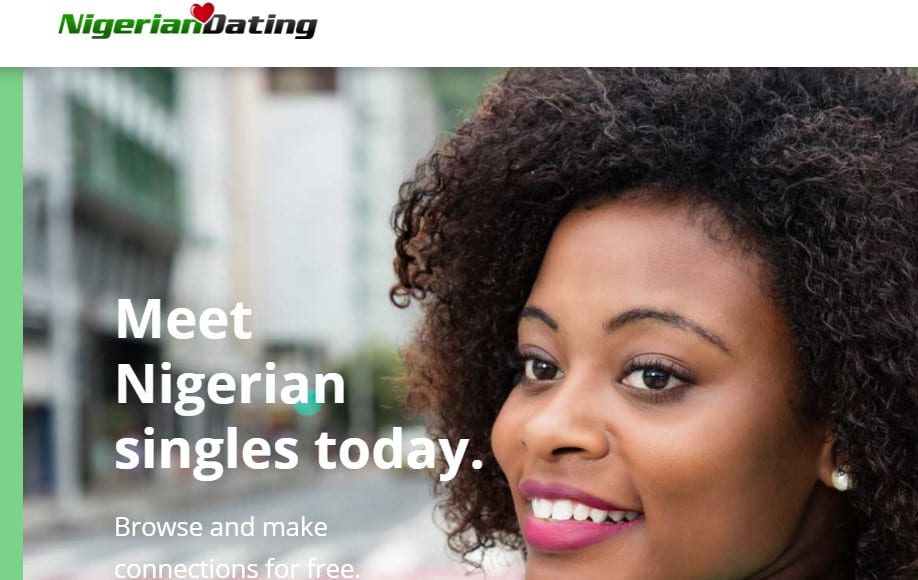 Signing up – 4/5
Making contact – 3/5
Profile quality – 4/5
Overall quality – 4/5
A strong user base that's growing all the time
You can use your Facebook account to sign up
You can use the advanced search feature for free
Not many extras for members
Messaging is not free
One of the most popular dating sites in Nigeria, Nigerian Dating is primarily a site where users are looking for old fashioned romance as opposed to hook ups.
It's free to register a profile on the site and it includes numerous features that regular users are able to use.
It's also not only for Nigerians.
Many foreigners have profiles on the site in their quest to find Nigerian love.
On the site's registration page, those behind Nigerian Dating claim that in the time the site has operated, over 8 million connections have been made.
OFL Top Recommendations based on 100,000+ Survey

"Serious Relationships"
"Discreet Hookups"
"Best Course for Men"
"Quick Flings"
"Normal Hookups"
"Our Quiz"
Those are some pretty serious numbers.
And while I could not find exact user numbers for the site, here are a few figures that I was able to find:
Around 250 000 users come from the United States
Around 7 000 users are active on the site each day
That's 50 000 a week and 200 000 a month
The majority of users from the United States are male, while the female users on the site are predominantly from Nigeria.
With a gender ratio of 30% female and 70% male, using basic maths, we can determine that the overall user base is close to 1 million.
And age ranges?
Well, this is a site for the younger generations, it seems.
Here's a breakdown:
18-24-year-olds (45% of the user base of which 30% are men and 15% are women)
25-34-year-olds (35% of the user base of which 25% are men and 10% are women)
35-44-year olds (13% of the user base of which 10% are men and 3% are women)
45-54-year olds (5% of the user base of which 3% are men and 2% are women)
55 and older make up the rest of the users

Ease of Use "mobile and desktop version"
Nigerian Dating doesn't have an app as yet, so should you wish to sign up for an account, you will have to do so through the website.
You do have the option of signing up using a social media account, in this case, Facebook.
It's a quick and simple process to do so as well.
If you don't opt for the Facebook route, you will need to provide information to register in the regular manner.
You probably know the drill: username, password, email address, your gender and age, the gender you are looking for and location.
And that's it.
Of course, you will still need to fill in your profile to stand any chance of using the site effectively.
That's because if your profile is not complete you are not able to view those of other users.
It's a pretty unique approach but a clever one.
One of the major problems with dating sites is that people don't complete their profiles.
This helps to nip that problem in the bud.
Of course, the most critical part of any dating site is the search engine.
Luckily, Nigerian Dating provides a search engine that's very useful.
Regular users can also make use of the advanced search tool for free.
That allows a whole bunch of extra parameters that you can add to your searches.
There is a roulette-style match game called "Slideshow" as well where Nigerian Dating provides you with users close to your location.
You can then either like them or move on and if they like you back, it's a mutual match.
You will need to consider membership however when you find someone that you'd like to contact because any form of messaging on the site is not free, it's a membership privilege.
So what's membership at Nigerian Dating going to cost you?
Well, there are a few options for you to consider in terms of the length of membership.
There is no trial membership, however.
Here's a breakdown of what Nigerian Dating offers:
1-month membership – $12.99
3-month membership – $32.97 ($10.99 per month)
6-month membership – $47.94 ($7.99 per month)
So we already know that you do get the ability to message and read messages from others with membership.
But are there any other key features?
Actually, there aren't any.
That's it.
On the whole, however, Nigerian Dating is relatively cheap.
And features like advanced searching and even the matchup game are sometimes member-only features on other dating sites.
Here you get them for free.
Depending on how long you intend to use the site, the longer membership options make the most sense.
In fact, the six-month option sees a saving of around 40% over the month-to-month option.
That's worthwhile in my book.
Slideshow is a free roulette-style matchup game where you are presented with users near your location.
You can then either move to the next person or "like" someone by clicking on the heart symbol.
If they like you back, well that's a match and worth following up on.
2. I'd like to email Nigerian Dating. How can I reach them?
The best way to reach them is by mailing this email address: [email protected].
I would suggest checking out the FAQ first however to see if you can solve whatever the problem is there first.
Nigerian Dating is not only a popular dating site for people in Nigeria and ex-pats living outside the country but also people looking to date Nigerians.
As part of the World Singles family, the site is well designed and simple to use.
Free users also get loads of features that technically could be behind a paywall.
Of course, if you are serious about meeting people, you need to message them and only members can do that.
Luckily, membership is competitively priced.
This is an excellent dating site and it gets a rating of 3.75 out of 5.

Signing up – 3.5/5
Making contact – 4/5
Profile quality – 5/5
Overall quality – 4/5
Each user has an extensive profile
You can contact others for free
300 000 users
The registration process is pretty lengthy
Naija Planet is one of the top dating sites in Nigeria.
Most of the users are based in Nigeria but Naija Planet also attracts users from all over the world, particularly with ex-pats who are living in the United States.
This is a dating site where romantic relationships are primarily what users are looking for, so it certainly isn't a hook up site at all.
Also, it's strictly for heterosexuals.
So just how many users does the site have?
Well, I spent a long time trying to find a precise number and it seems that around 300 000 people have signed up for Naija Planet.
I wasn't able to find a gender ratio breakdown or the age ranges of users but from my time on the site, it seems that's fairly evenly spread.

Ease of Use "mobile and desktop version"
Much like Nigeria Dating, Naija Planet has no app to download.
It is customized for mobile phone viewing, so you could register on the site using your smartphone if you'd prefer to.
If you have a Facebook account, you can also quickly register using that.
The regular signing up route won't be unfamiliar to you if you've used a dating site before.
You are going to need a valid email address, full name, password, gender and the gender you are looking for, date of birth and location.
After verifying your email, you have to complete your profile.
It's not that as in-depth as other sites but there's plenty to fill in, so it will take around 10 minutes of your time.
The information here includes:
Appearance factors
If you have children
If you want children
Level of education
Religion
Ethnicity (including a host of Nigerian specific examples)
Lifestyle factors
Occupation
But it doesn't end there.
In order to help their matchmaking process, Naija Planet needs information about your perfect matchup too.
The information needed here includes:
Age range
Location
If she has children
If she wants children
Her height
Her weight
Her bod type
Lifestyle preferences
Once that's complete you can start using the site.
Naija Planet has a very unique modular design and it's a delight to use.
Get ready for advertising, however, there's quite a bit of it.
The main menu system to find your way around the site is on the left-hand side of the screen and divided into:
My lists: Here you find users you have admired (liked in other words) and blocked
My Profile: Here you can adjust your profile parameters, upload photos or find your account settings
Members: Here you can find your admirers, local matches and see who is online amongst other things
The top menu system is simply:
The search engine on Naija Planet is very basic.
It only includes:
I couldn't find more advanced options either, which is strange seeing that profiles are extremely detailed.
You can also click on "Local Matches" to see the matches recommended for you by Naija Planet.
This is probably your preferred method of finding an ideal matchup because it does take into account profile parameters as stipulated by you when signing up.
And if you click on these matches you can see the areas where you match and Naija Planet gives a matchup percentage as well which is very useful.
To reach out to someone, you can "admire" their profile and they will receive a notification that you have done so.
If they admire you back, then you can send messages back and forth.
And that's basically how the site works.
There is no membership or added features at all.
Ultimately, to use Naija Planet, there are no costs incurred.
Registration and setting up your profile is free on Naija Planet.
Once you've admired someone and they've admired you back, then you are free to message them as well.
There are no membership options for this dating website.
1. Does Naija Planet provide matchups for each and every user?
Yes, it does.
That's why it's important to not only complete your profile but what you are looking for in a potential matchup as well.
That helps them provide quality matchups for each and every user.
2. How can I send messages on Naija Planet?
Go to the profile of the person you want to send a message and first "admire" them.
Once you get a notification that they have "admired" you back, you can start to send messages to each other.
Naija Planet is an impressive dating site.
And it's free which is unbelievable.
I love the fact that the site provides you with matchups although if you'd like to search for your own, you can too.
If I have one criticism it's that with so many profile parameters, why can't there be an advanced search option?
Of course, the major positive is that the site is free to use.
As for an overall rating, Naija Planet gets 4.1 out of 5.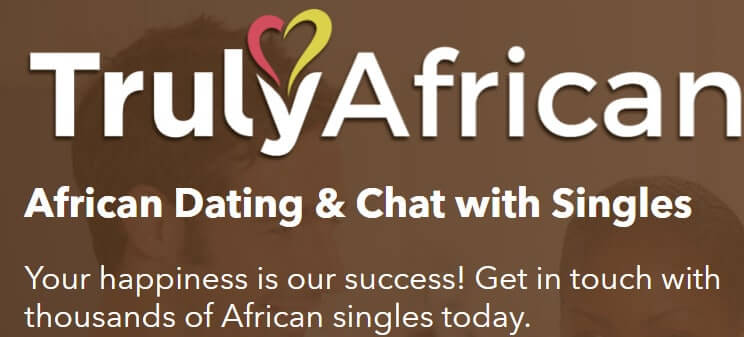 Signing up – 4.5/5
Making contact – 4/5
Profile quality – 5/5
Overall quality – 4/5
Truly African has an app for IOS and Android
Both website and app are well designed and easy to use
Lots of extras for regular users
More features for paying members
Membership prices are is higher than most rival sites
While not strictly a dating site for Nigerians, Truly African has thousands of users from Nigeria.
So it's well worth considering when looking for Nigerians to date.
Truly African is now over a decade old having first started in 2009.
It doesn't have a massive user base with around 100 000 people on its books but it does promote itself as an exclusive site so the quality of membership is top-notch for that reason.
That exclusivity comes in the fact that when compared to similar online dating portals for the African market, Truly African is quite expensive but more on that later.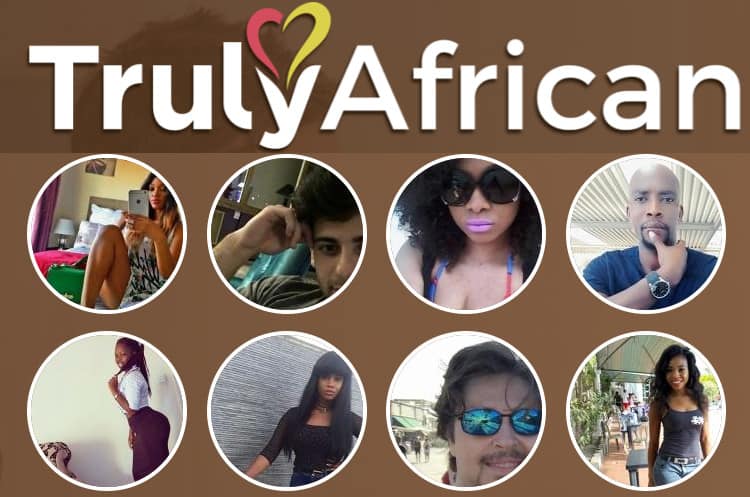 Ease of Use "mobile and desktop version"
Part of the exclusivity that Truly African promotes comes from the fact that if you'd prefer, you can sign up for this online dating site using the exclusive app available for both Android and Apple handsets.
For those who prefer to use a website, by all means, register as a user there as well but today, I am going to take you through the app registration.
And it's a simple enough process.
After downloading the app, you will be asked for the following information:
Gender
Email address
Password
There are five further steps following that:
Provide a username
Give your age
Provide your location
Upload a photo
Write a short tag line
And once you've done that, you can use the app for the first time although your profile is not complete yet, so I suggest that's what you focus on first.
There's also a personality test that helps provide even more accurate matchups for you.
If you've used a dating app before, this should all be pretty familiar to you but let me explain or others who may not have.
Other than the first profiles the site provides for you to look at, there is a menu system at the bottom of the screen that you would use to navigate your way around.
The menus found here are:
Browse: The default menu the app opens up on and shows you matches that Truly African has provided for you
Messages: All the messages you send and receive will be found here
Interests: If you click on the heart on a profile of a user you like, this is registered as an interest. You can keep track of them here
Activities: You can keep track of interactions and activities with other online members here
Settings: Change various settings here.
Other than the matchups that Truly African provides, you can also filter returns using a number of parameters.
These include:
If they are online or not
Their location
Their age range
Their body type
Their religion
Their ethnicity
Once you've found a potential matchup, you can click the heart button on their profile.
This is showing an interest (as explained earlier) and the user will be notified.
If they show interest back, well that's a match should be explored.
To message someone, well you going to have to be patient.
It is possible, however.
Truly African lets you send one message every 10 minutes.
It's better than nothing I guess but at some point, you are probably going to want to look into membership for the site.
Becoming a member of Truly African doesn't only allow you to send unlimited messages whenever you want.
There are lots of added extras:
Video chat
Share private photos
Translations of profiles and messages
Promote your profile in user searches
See who viewed your profile
See who like your photo
Privacy features
Customer support 24/7
And the package prices?
Well, there are only two packages.
The first is a 7-day trial and the second is a month-to-month membership.
7-day trial – $2.95
1-month membership – $28.95
While the month-to-month package is pretty expensive, those added features are super impressive.
Also, if you want to see if the site or app works for you or not, then you should start with the seven-day trial.
It really is inexpensive.
1. Can regular users send messages on Truly African?
Yes, you can.
But it's limited to just one every 10 minutes.
2. Does Truly African include a trial membership?
Yes, it does.
And it's just $2.95 for a full week where you can use all of the features that members of the site are entitled to.
Just like the other sites in this article, Truly African is a superb dating app.
I love the fact that it has a personality test and extensive profile to help provide the best matchups possible for each user.
And yes, you can message someone even if you are a free user but there are limitations.
While membership isn't cheap, there are many features that make it worth it, for example, video chat.
Today, Truly African gets an excellent 4.3 out of 5.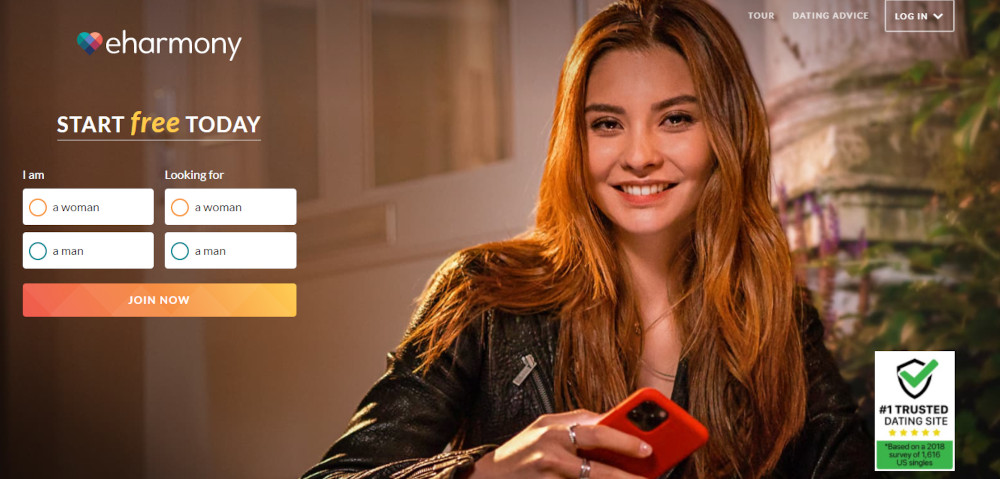 Signing up – 4/5
Making contact – 3/5
Profile quality – 4/5
Overall quality – 3.7/5
An excellent dating site if you are looking for long-term love
eHarmony has a top-notch matching algorithm
All users must complete their profiles on eHarmony
Be prepared for a long sign-up process
One of the world's most popular dating sites, eHarmony is available in over 200 countries.
And that includes Nigeria.

It's a site where long-term love is the order of the day, so if that's your aim in looking for a potential matchup, it might make total sense to use eHarmony as part of that search.
Of course, it's difficult to find just how many users the site has in Nigeria but in general, the gender ratio, as well as the age ranges of users, should be pretty similar.
So let's look at that.
57% of eHarmony users are male and 43% are female while the most popular age group is the 25-34-year-olds followed by the 35-44-year-olds.
Ease of Use "mobile and desktop version"
The registration process for eHarmony takes a fair bit of time.
That's because all users have to complete their profiles before they are given access to the site.
And that is a good thing because it helps their matchmaking process, a critical part of how the site is run.
It's also important as eHarmony's matchmaking algorithm employs some machine learning to ensure your matches are just about perfect.
But there is another reason why this is so important.
That's because you cannot search for your own matchups on eHarmony.
You have to rely on the matches they provide for you.
Luckily, you can adjust them according to your location and that's why eHarmony can work for Nigerians.
When you find that perfect matchup, however, the only way that you are going to be able to contact them is if you have a membership.
As a regular user, you cannot message anyone.
As for an eHarmony app, there is one available for free in both the Google Play Store and the Apple store.
So here's a breakdown of the cost of membership of eHarmony for Premium subscribers and yes, it isn't cheap.
1-month – $59.99
3-months – $35.90 per month
6-months. – $25.90 per month
Luckily, you can try the site out beforehand by signing up for eHarmony's three-day trial.
On the whole, the one-month membership is expensive but eHarmony's matchmaking is superb so bear that in mind.
1. How do I report someone on eHarmony?
If someone is behaving badly, or perhaps harassing you, you can report them.
To do so, go to the offender's profile and find the report button.
2. If I use the website and the app, do I need two accounts?
No, you don't.
No matter where you registered just enter the correct login details on either the app or the website and you can use Harmony on both platforms.
Although it's a general dating site used the world over, for Nigerians, using eHarmony to find long-term love certainly might be worth a shot.
It's match making system will turn the right kinds of profiles for you to look through and the fact that you can filter them by location helps you find those matchups from Nigeria.
As for a rating, I give Harmony 3.7 out of 5.