By reading romance books, people can often experience feelings that may be too unrealistic or simply forbidden in the real life.
Overall, we can say that romance books provide an alternative reality where we can live while reading.
That alternative reality is especially important if we have been too afraid to try something forbidden or unconventional like dating a young man or woman.
So, in order to help you find the best romance books about Cougar Dating, we have made a list of book recommendations.
OFL Top Recommendations based on 100,000+ Survey

"Serious Relationships"
"Discreet Hookups"
"Best Course for Men"
"Quick Flings"
"Normal Hookups"
"Our Quiz"
In this article you will discover:
Cougarlife.com is running a deal right now, and we suggest that you don't miss out on this limited offer. It's the biggest Cougar/Cub site online.
Is your dating app giving you the best chance for success?
Make sure to take our online dating site/app quiz to find out.
It's a fact that people who follow our dating site suggestions have on average 2 extra dates per month.
Bear in mind that these books have been carefully read by the members of our team, so the reviews you will read are the results of dedicated teamwork.
1. On the Island by Tracey Garvis Graves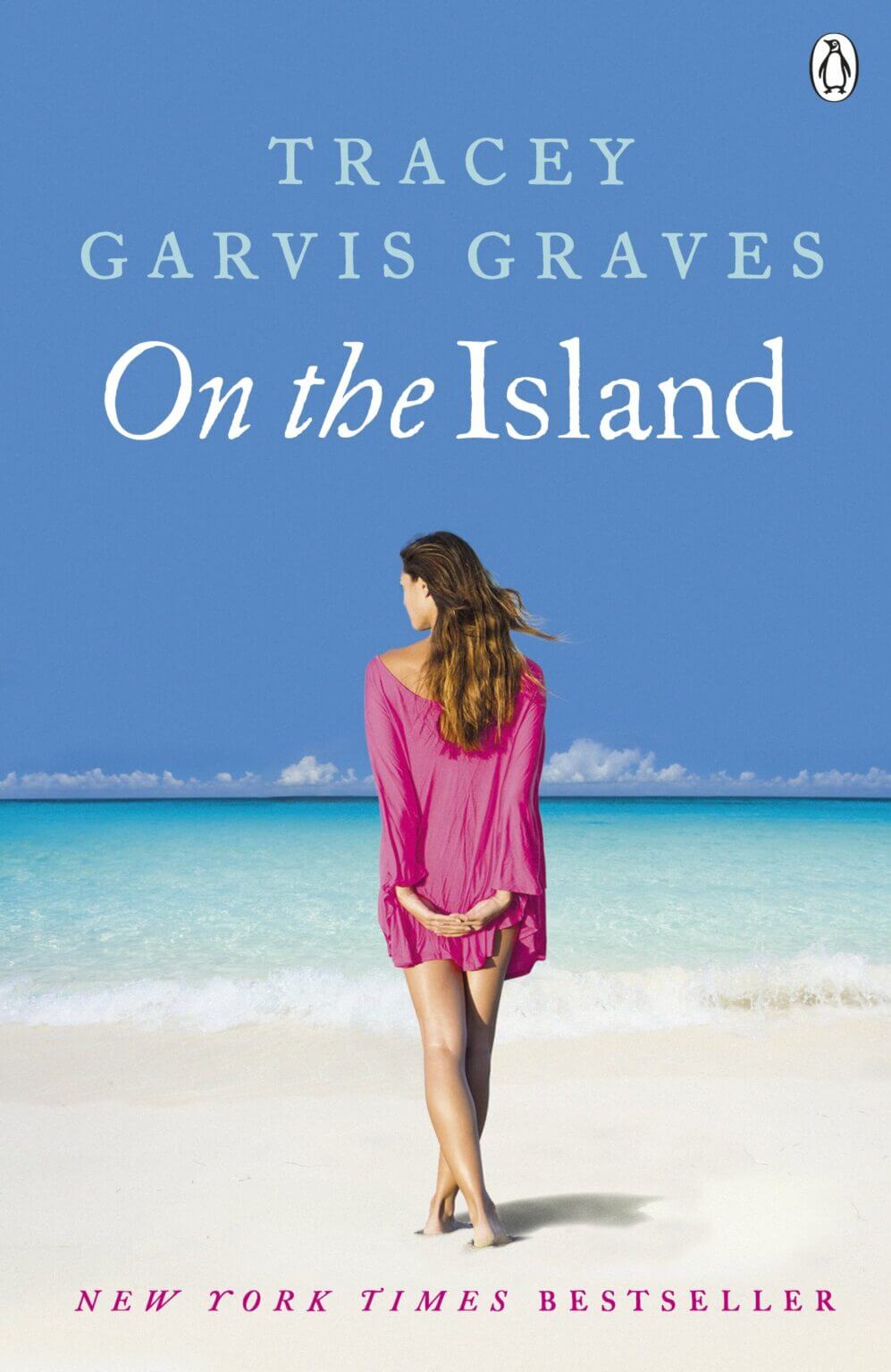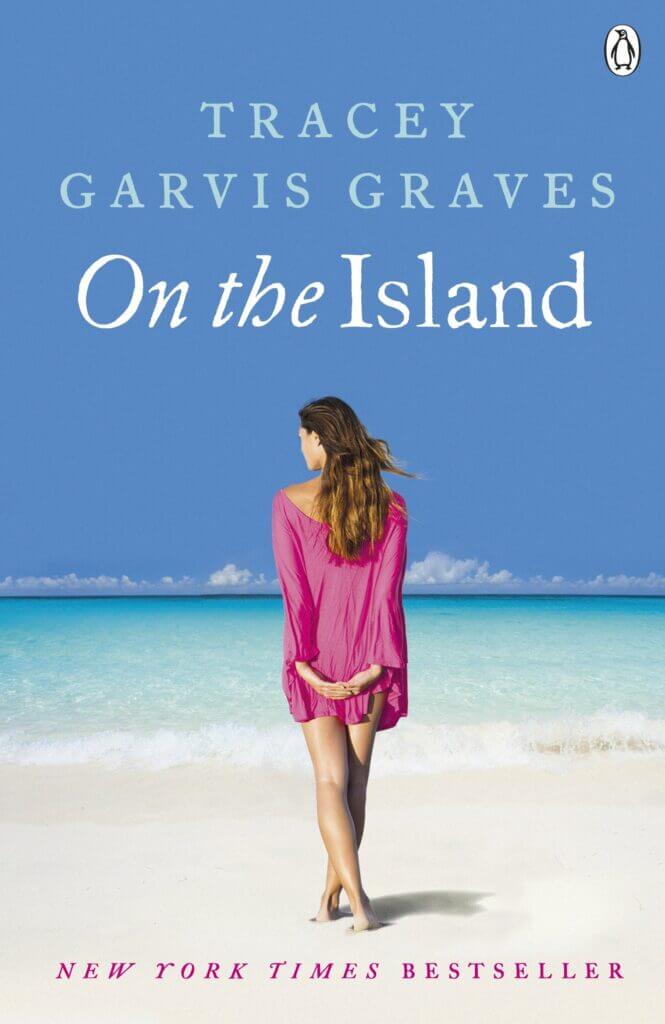 First of all, we would like to say that this book is one of the top reads ever for some members of our team.
Generally, we have all liked this book because it is unique and riveting.
To begin with, we would say that this is a story about emotional and physical survival in times of struggle.
The former and the latter survival seem to be possible only if we follow our hearts and avoid paying too much attention to what the people say.
At the heart of this contemporary romance is a 17-year-old student who is recovering from cancer- T.J.Callahan and his 30-year-old tutor Anna Emerson.
Their lives will be changed after a plane crash that has left them stranded on a small and isolated island in the Maldives.
After that event, they will depend on each other in order to survive.
Although this is a love story, you will read about many dangers they will face such as tropical storms, sea dangers, and possible health problems.
We do not follow a love story only, but the story of a young man's maturation, as well.
There are no age difference between romance novels' clichés, and you get a chance to see the gradual process of a young man falling in love with an older woman (like eHarmony or Tinder).
When it comes to the way of writing, everything is smooth, from perfect story-telling, characters' development to great portraying of intense situations.
OFL Top Recommendations based on 100,000+ Survey

"Serious Relationships"
"Discreet Hookups"
"Best Course for Men"
"Quick Flings"
"Normal Hookups"
"Our Quiz"
Therefore, we can say that this is an incredibly well-written book that you will definitely remember.
2. Outlander by Diana Gabaldon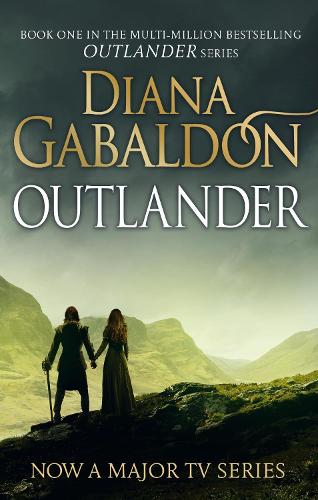 This work by Diana Gabaldon has around 50,000 book reviews on Goodreads!
Bear in mind that the book has been published in 1991 and that it is still one of the bestselling older woman younger man romance books, as well.
The story follows the life path of Claire Rendall, combat nurse, who has been torn apart between her past and possibly future life. At the same time, she has to choose between loyalty and adventure.
Claire wants to spend a second honeymoon with her husband (with whom she reunites after WW2), but everything changes when she touches a boulder in one of the famous British age-old stone circles.
Suddenly you, as a reader, see her become a Sassenach or the outlander in the 18th century, war-torn Scotland.
Do not be confused by the word "Sassenach" because it is a Gaelic word for a stranger, foreigner, or in times of the 18th century an English person.
In the 18th century, there were ongoing wars between clans in Scotland. So, the life of Claire becomes intertwined with the destiny of Clan Mackenzie, spies, intrigues, and warriors.
Claire's fantasy romance with much younger Scottish warrior James Fraser tears her between aforementioned loyalty and honor on one side, and passion and infidelity on the other (like BeNaughty or Ashley Madison).
We do not want to reveal too much, but if we could sum up the plot it would be about a person who has everything and who is happily married in one moment, but challenged by her destiny in another.
Diana Gabaldon is an astonishing writer because of her vivid narration and ability to keep you on the edge.
Moreover, if you like hot scenes with older women kissing younger men or younger and mature stories in general, this book is the right choice.
3. The Madness of Lord Ian Mackenzie by Jennifer Ashley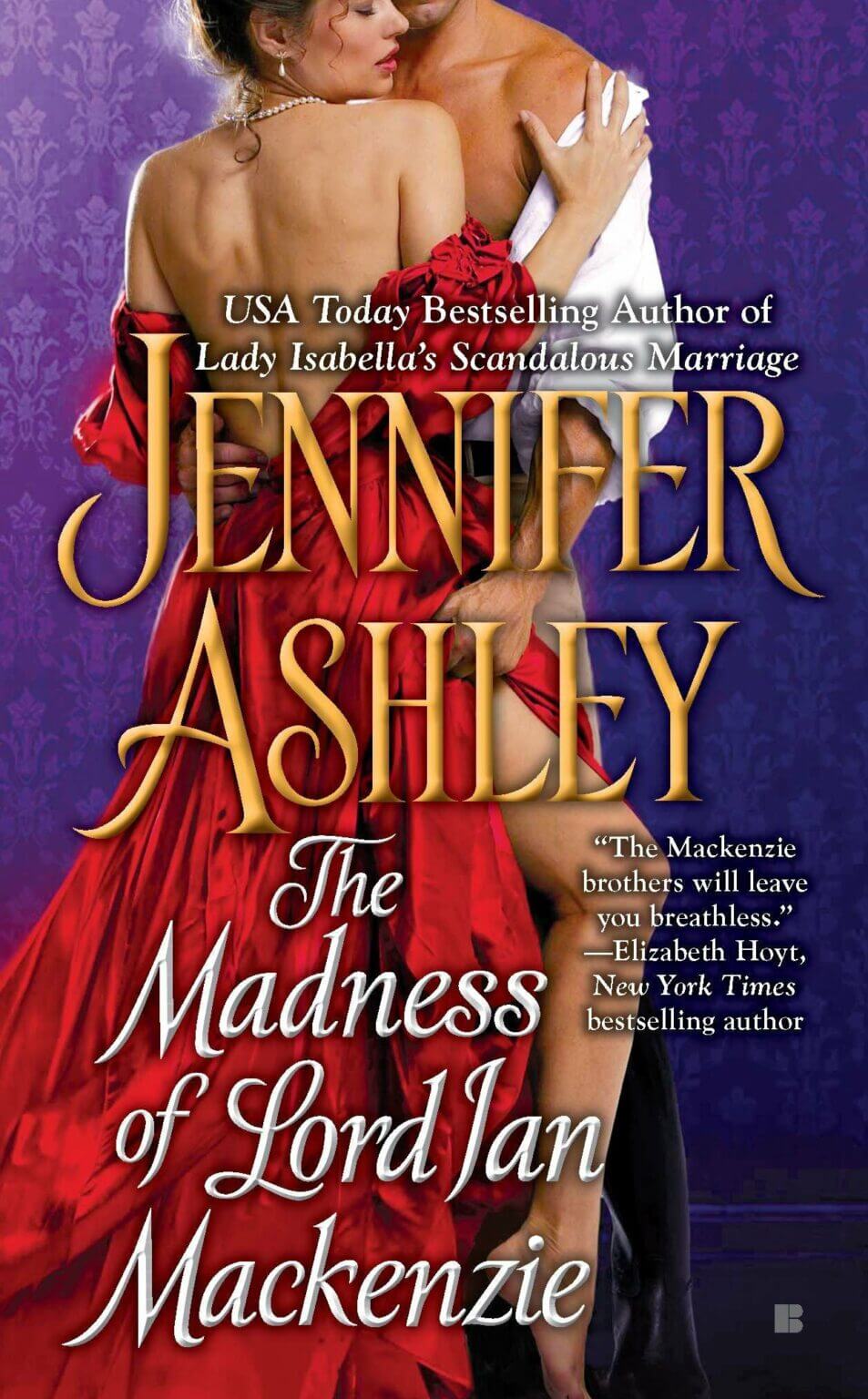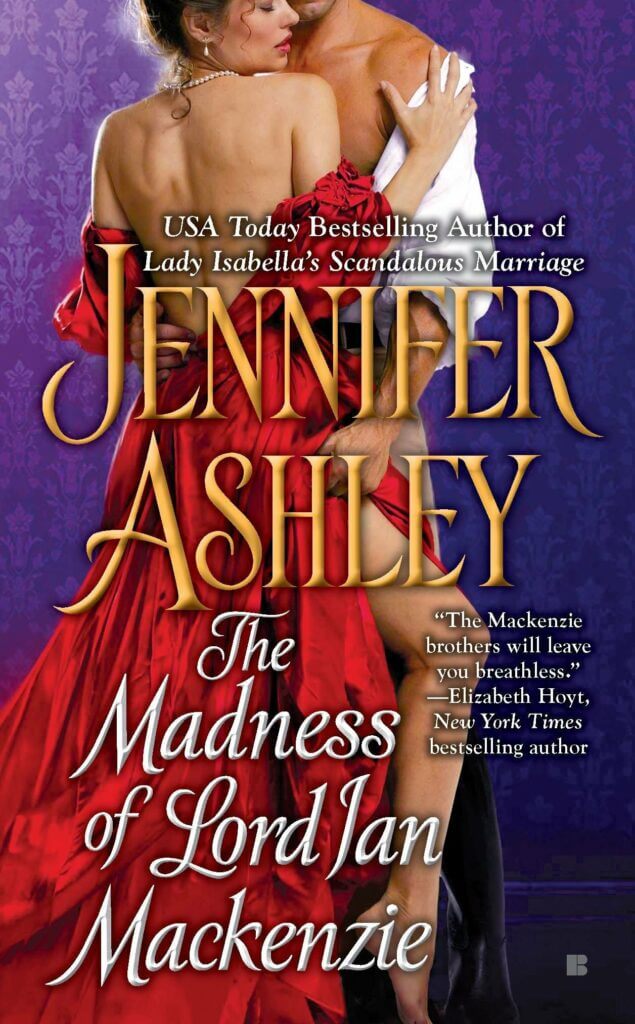 Jennifer Ashley has managed to create a wonderful historical romance book.
The older women dating younger men's stories are always better if they are combined with some other motifs. That is exactly what Jennifer Ashley had in mind when she created this book.
Namely, at the beginning of the book, we learn about the Mackenzie family.
While we meet them, we see that they are rich and powerful, but at the same time dangerous and gruesome because of their aggressiveness towards women.
Their scandals and dark preferences are well known in Scotland and England, as well.
Women who spend some time with them, are often left with physical and emotional scars, so we can say that they are disreputable, as well.
Ian Mackenzie or the "Mad" Mackenzie is the youngest of the brothers. He is one of the most important characters in this young boy and mature woman romance.
However, bear in mind that Ian is a little odd guy, after all, he has spent almost whole his youth in an asylum, so you never know what to expect of this handsome lad.
Things are getting pretty serious when Beth Ackerley, a rich widow, comes into the town.
She has had a happy, but short marriage with a good husband who has unfortunately died. Therefore, she does not want any more drama in her life, especially after hard childhood.
However, everything changes when young Ian shows interest in her.
There we go, a truly mature woman young man story is here!
Although Jennifer Ashley has published many books since this one (published in 2009), this one remains one of her most popular books.
4. Suddenly You by Lisa Kleypas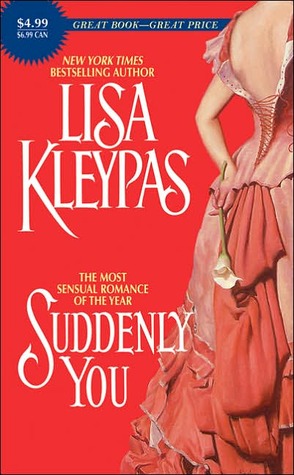 Many would say that Lisa Kleypas is a B-class writer, and we would kinda agree on that.
However, Lisa Kleypas is a master of creating romantic suspense, interesting plots, and dialogues. Her books make you curious, and he can create a real page-turner.
One of those page-turners is the book Suddenly You.
It is a story about novelist Amanda Briars, who wants to lose virginity for her 30th birthday. Therefore, she hires a male prostitute.
However, her one-night stand will turn into the "new book" of her life. How is that?
Well, her "lover" will be no ordinary male prostitute, but the owner of a fast-growing publishing company and pretty powerful man-Jack Devlin.
So, you can guess that things will get a little complicated from this moment.
Namely, Jack Devlin plans professional cooperation with Amanda, without sex in mind… At least for some time.
When it comes to their affair, we will not disclose too many details, we leave them to you to find out.
However, we will say what we have felt while reading this book.
Our female colleagues particularly liked Amanda's intellect and bravery to take her life into her own hands, while male characters liked her openness to new things and independence.
You will see a lot of similarities between Amanda and Jane Austin for example. Both of them were careful observers of the society and love affairs that happened all around us.
Unfortunately, there is no major conflict in a book, except the one where Amanda tries to overcome Devlin's reputation as a "bad boy".
To sum up, this is not a typical story of a humiliated heroine, and it is like classical older man younger woman romance novels, but like we said it is very interesting and for some of us it has been a real page-turner.
5. Liberating Lacey by Anne Calhoun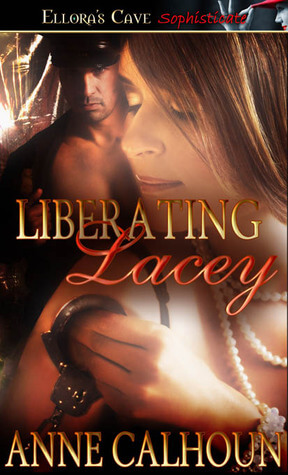 The worst book covers ever. Seriously.
However, in contrast to the covers, Anne Calhoun has written a book that does not depict a relationship of a young man with an older woman in a vulgar or over-sexualized way, on the contrary, other things are more important.
Namely, the story is more focused on the story of two people from different backgrounds who fight to overcome differences between them and be together.
The story begins when Lacey divorces her husband and tries to revive her life.
At the same time, the story of her marriage is a story of many couples who have met when they were young, got married, and at some point lost themselves and the bond that held them together.
Lacey wants to find herself again. She wants to feel alive again.
One night, when she is out, she meets a younger guy- Hunter Andersen, and that is the moment when the story heats up.
Hunter is a real player, an inveterate womanizer, who can easily have whatever girl he wants, but something in Lacey really turns him on.
Their story later develops into something that overcomes a simple erotic romance.
Therefore, it turns out to be a story of coping with feelings, finding the right person for yourself, and overcoming social stereotypes and barriers.
This work confirms that older woman younger man books can be erotic, but instructive, at the same time.
6. Anyone But You by Jennifer Crusie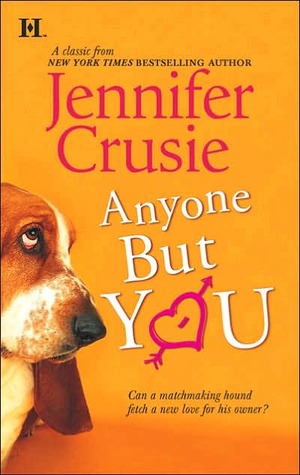 This is another book about finding yourself and trying to find freedom after divorce. Another great book.
There are three main characters in the book- Nina who is a 40-year-old divorce, Alex who is a 30-year-old doctor, and Fred. Fred is a dog that brings them together.
Getting a puppy is Nina's first step towards her independence because her ex has always forbidden her to buy a dog.
But, instead of a nice and adorable little puppy, Nina gets a middle-aged, not so perky, in fact, little depressed dog that will eventually change her life forever.
Namely, Fred has been trained to use the fire escape to do his business, but at one point he gets confused and goes into Alex's apartment on the floor below.
Of course, Alex finds it funny and interesting and brings Fred back to Nina. That is where their story starts.
The story teaches us that the age gap does not mean anything if we are attracted to a person.
If you are looking for something easy and relaxing to read, we recommend you add this book to your wish list.
7. Love Hacked by Penny Reid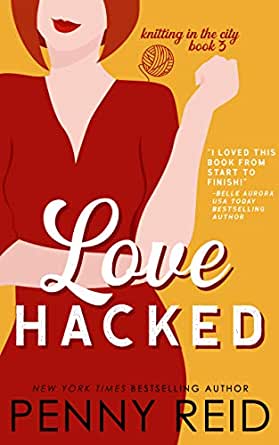 Penny Reid is a writer who is always on the new releases lists and whose romance books are always one of the best sellers.
Sandra Fielding is the heroine of her book "Love Hacked", an older woman who can make all the men cry, but she still hasn't be kissed for years.
She is a psychotherapist, and she can't seem to keep her job out of date, which is the reason why men run away as fast as they can from her.
Taught by her previous experiences, Sandra completely gives up on dating and ends up in an interesting conversation with a waiter called Alex.
Even though Alex is the complete opposite of everything Sandra strives for, he becomes extremely interesting to her and Sandra decides to seduce him.
Sandra ants to change him and make him into a better man, however, when she is faced with Alex who has no interest in doing this, she feels desperate.
This standalone romantic comedy has all the tropes women want to read about – enemies to lovers, a good girl falls for a bad boy and a teen boy old woman romance.
The book is enriched with great humor and shows how your life love isn't always someone you expect it to be.
Penny Reid knows how to write a chick-lit and her books are very interactive because they will keep you thinking and asking so many questions, not only about characters' life but also about your own.
It is a pretty regular book, but the story will definitely bring you some insight into different types of romances and the things going on inside a woman's brain when she falls in love.
8. The Unidentified Redhead by Alice Clayton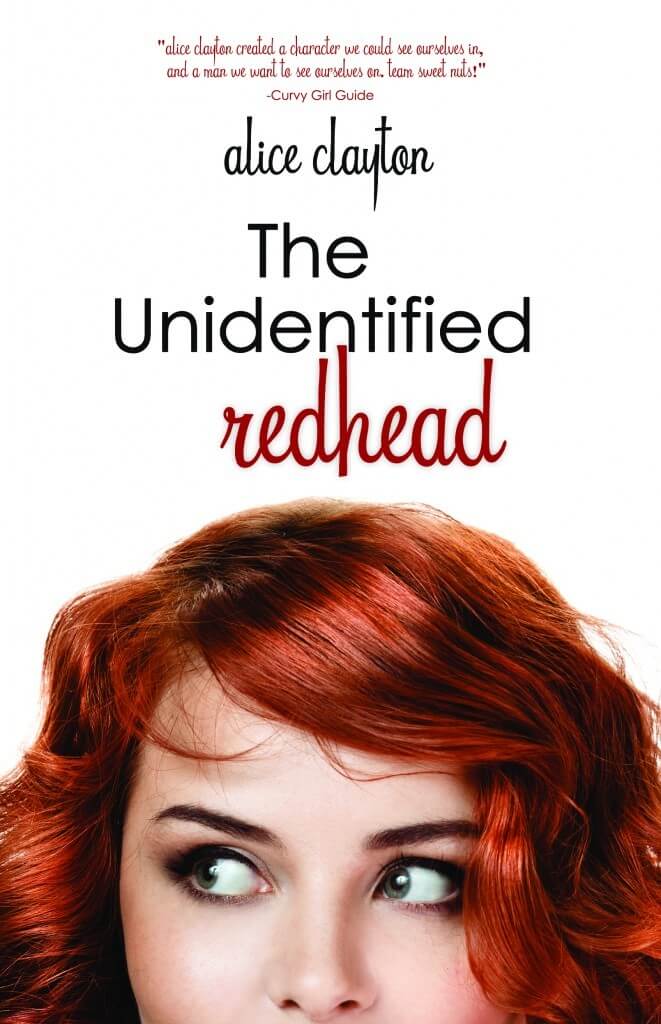 "The Unidentified Redhead" is a romantic and erotic book written by Alice Clayton that tells us about the relationship between an aspiring actress and the most popular man in Hollywood.
Grace Sheridan is the main character of this book and she is a woman who has decided to give her life another chance, shoot her shot and try to become an actress in Hollywood.
She is 33 and she is not sure whether there is still a chance for her in a world as cruel as Los Angeles, and she tries everything that is in her power to land herself a leading role.
However, when she ends up in a relationship with John Hamilton who is the most popular bachelor in Holywood, she is not sure whether she will still have a chance to create a career of her own.
Her passionate relationships with this hot man will make her face several obstacles and decide what is the most important thing you can have in life – love or career.
Alice Clayton has written several romance books about a young man with an older woman, but this is her first book in which she explores the hardships many women face when they decide to start something new in their 30s.
It also tells us about women are pushed by society to always make a choice between family and career, because it seems like no one can have it all.
Alice does a great job of telling us why younger men fall in love with an older woman and it explores the intricacy of these relationships perfectly, so it is a great read for everyone who plans or has been in relationships like this before.
9. Mid Life Love by Whitney Gracia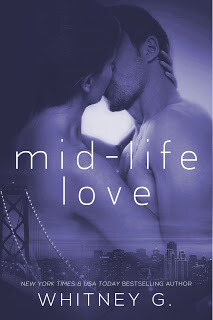 Whitney Gracia is known for her books about relationships between older women and younger men.
Mid-Life Love explores the life of Gracie that looks absolutely perfect, but only if you have never been in her skin.
She is a famous marketing director and she has been in a loving marriage with her high school sweetheart for almost two decades.
Unfortunately, one day she wakes up and realizes her whole life is a lie and that she has been a victim of betrayal and that her husband and best friend have completely ruined her life.
Not that she is completely broke, without a husband and many friends, she needs to create a new life for herself in a different city.
Lucky for her, she manages to meet a sexy man called Jonathan who is very interested in her, who ends up being a self-made billionaire, and her future employer.
He is a man like no other, and he is definitely someone who knows what he wants and what is the way to get it, so he will not give up on Gracie too fast.
Mid-Life Love is a very captivating story that shows us how deep relationships in middle life can be and shows you how men who are sure of themselves and their love always go for the woman they want, no matter the obstacles.
Whitney G is known for amazing love stories like this one and they are very interesting to read, keeping you engaged with the destinies of characters all the time.
Dear book lovers, we sincerely hope that you like our choice of romance books.
We do not know why younger men fall in love with older women because everyone has their own interpretation, but we believe that the aforementioned books will shed new light on this topic.
Our favorite from the list is certainly On the Island by Tracey Garvis Grace, but we hope that you will look further and maybe find your own favorite.