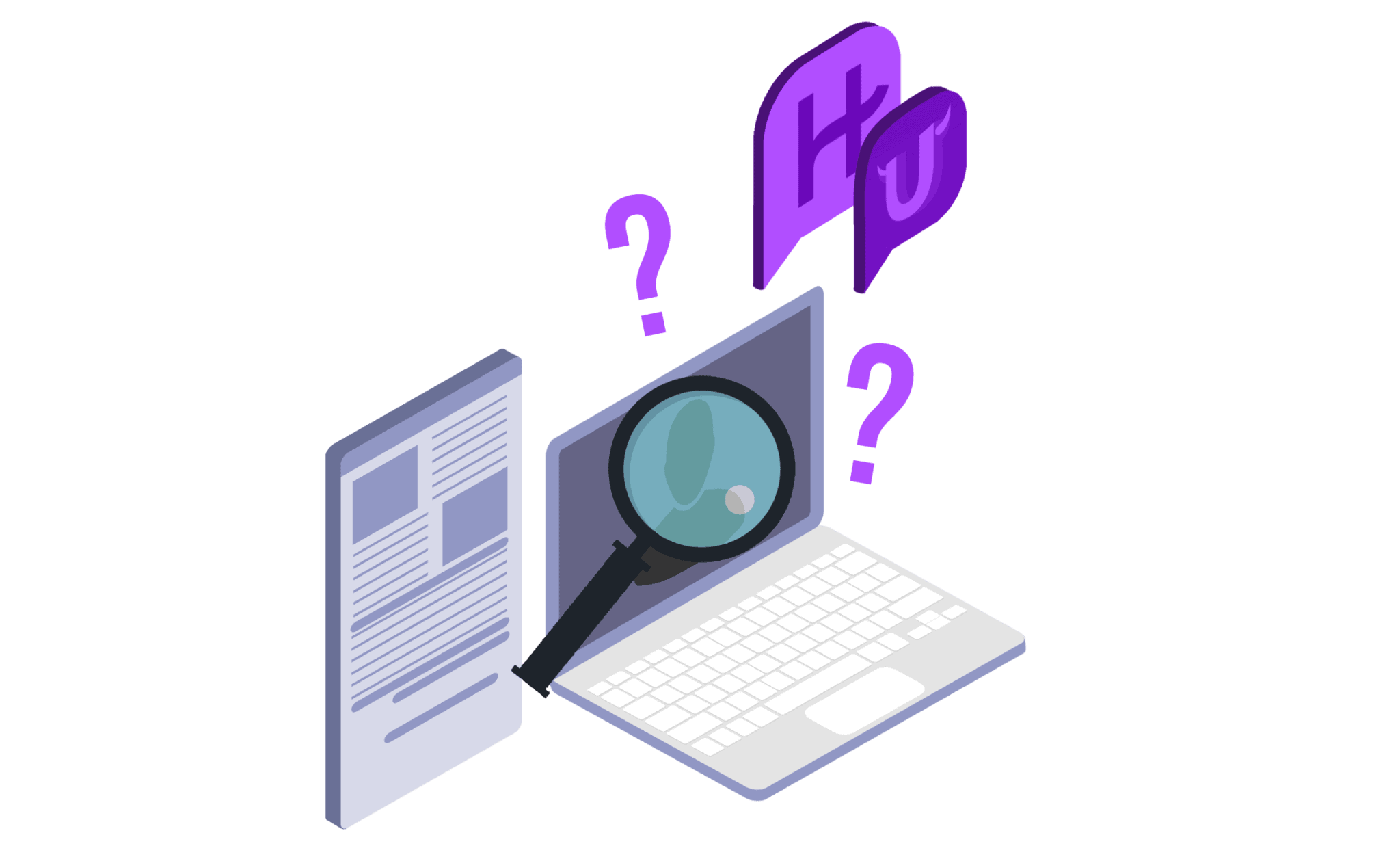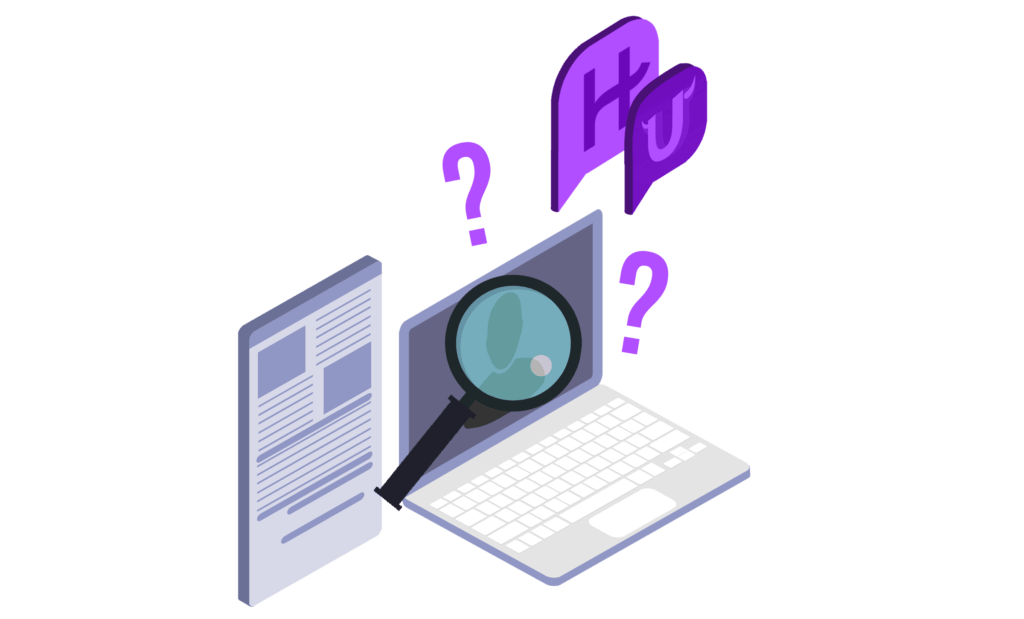 Have you ever thought about the question "Is online dating safe"? There is a lot of these kinds of websites and even the safest online dating sites can have a large number of fake profiles.
So, in order to be safe and make sure you are not matching with fake profiles, it is a good idea to perform a background check on some of those profiles, this is similar to Seeking Arrangement background check.
But, you must be wondering how to do that, right?
Don't worry, we are here to help you with that today. We will teach you how to do a background check on someone you are dating and why it is very useful to do if you frequently use online dating services.
OFL Top Recommendations based on 100,000+ Survey

"Serious Relationships"
"Discreet Hookups"
"Best Course for Men"
"Quick Flings"
"Normal Hookups"
"Our Quiz"
For now, let's focus on presenting you our picks for the best background check for dating online, and after that, we will focus on why they are beneficial
Is your dating app giving you the best chance for success?
Make sure to take our online dating site/app quiz to find out.
People who follow our dating site suggestions have on average 2 more dates per month.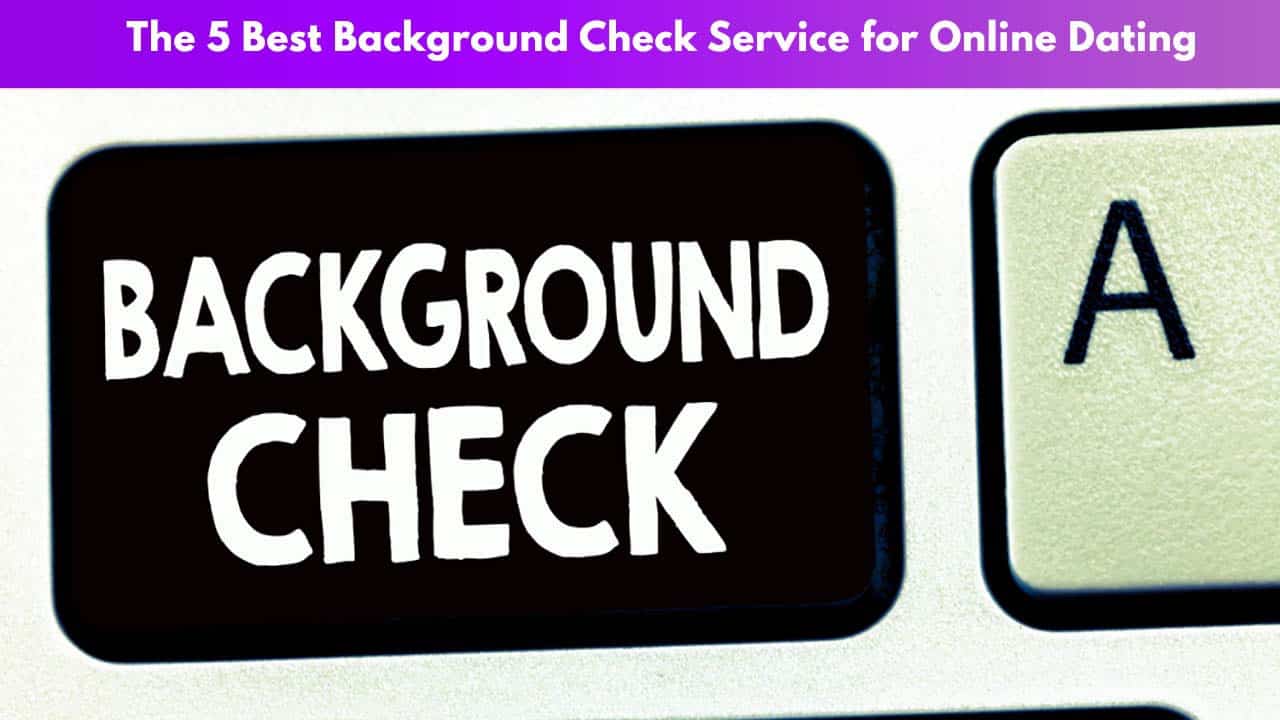 The 5 best background check service for online dating
Below is my list of the top 5 background check service. I rank these on specific ranking factors such as price, registration, how easy it is to make contact, pros and cons, and more. This will help you decide which of these is the best background check service.
1. Instant Checkmate
Instant Checkmate is a very nice website that allows you to find friends you lost long ago, reconnect with members of your family, learn something about your new neighborhood and even perform a dating background check on people you meet on online dating services.
Instant Checkmate offers unlimited background reports for their members, which allows you to check anyone you find on dating sites.
Along with that, if you know some basic information about someone, like their name, location or age, you can simply insert that information in the search bar and narrow your search results.
Also, Instant Checkmate makes it possible to look for information about the people who are calling you on your phone.
What is very useful for an online dating background check is the option to search other people's emails, from which you could get their name and phone number, where they've lived and much more.
This is very useful when it comes to preventing fake profiles of contacting you because by knowing these details, you can easily locate and ignore fake profiles.
Apart from that, you can also search by location, which would give you access to see demographic reports from that area, as well as crime statistics and some interesting places in that area.
When it comes to website support, Instant Checkmate has excellent customer support, with people who really care and try to help you if there are any problems.
As for pricing, Instant Checkmate has several subscription plans:
Trial (lasts 5 days) – $1
1-Month – $22.86/month
3-Month – $14.86/month (total of $44.58)
6-Month – $9.86/month (total of 59.16)
Premium reports – each cost $19.99
One-time PDF Fee – $1.99
With every subscription plan, you will be able to download an unlimited amount of Standard Reports, while only having to pay for Premium Reports.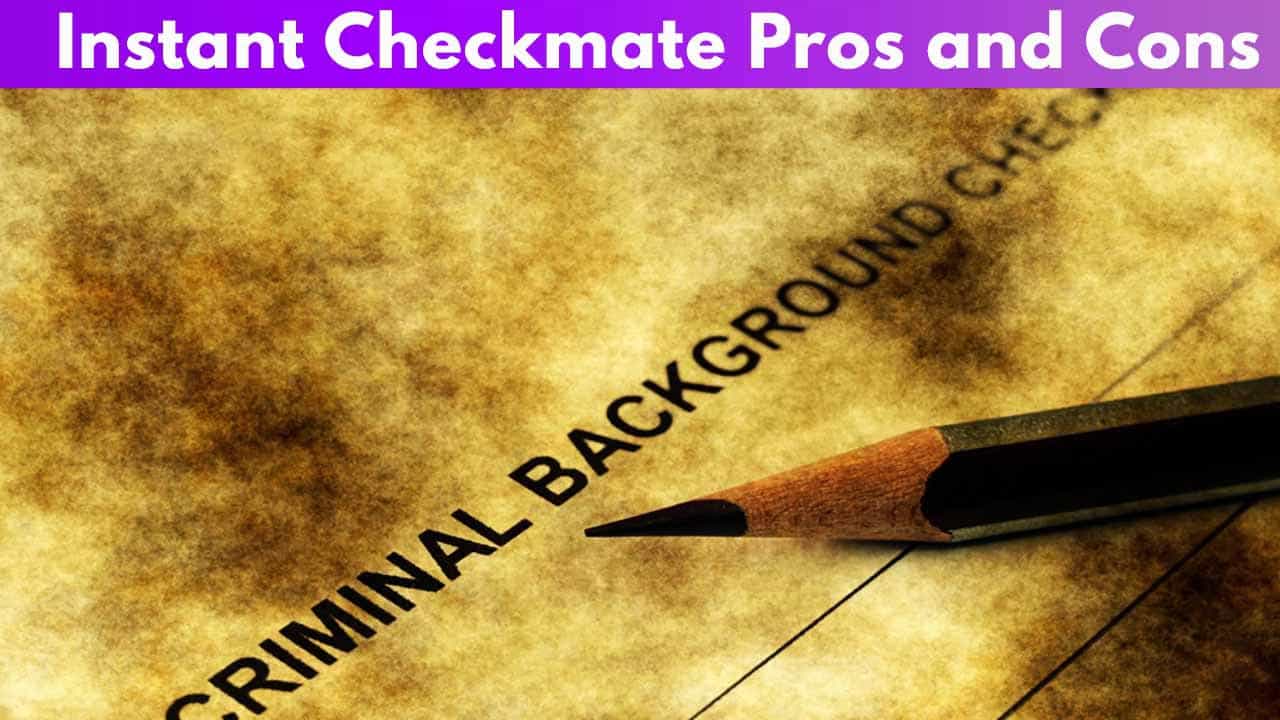 Pros
Unlimited number of Standard Reports
Completely legal to use
Excellent customer support
A lot of search options
Cons
The amount and accuracy of the information is questionable
FAQ
1. Is it possible to cancel Instant Checkmate membership?
Yes, the main concern of Instant Checkmate staff is the satisfaction of their customers., so you can cancel your membership at any given time by calling customer support on this number: 1-800-222-8985.
2. How Instant Checkmate gets data reports?
Instant Checkmate uses a system that combines different reports that come from millions of public records, as well as information that is provided by governments.
Every piece of information that you can find in these reports is part of the "public record", meaning that using them is completely legal.
OFL Top Recommendations based on 100,000+ Survey

"Serious Relationships"
"Discreet Hookups"
"Best Course for Men"
"Quick Flings"
"Normal Hookups"
"Our Quiz"
3. What does Email Report include?
Email Report from Instant Checkmate includes, when available, a person's personal information such as name, address, related people, social media profiles, as well as some extra email addresses if they were public.
Apart from that, an active subscription to Instant Checkmate's Email Reports gives you an unlimited number of Email Reports about the email addresses, while the subscription is active.
Contact
If you have any questions, Instant Checkmate has excellent customer support that works from Monday to Sunday (5:00-22:00 PST/8:00-1:00 EST), which you can contact by calling them on this number: 1-800-222-8985, or by sending an email on [email protected] .
2. TruthFinder

TruthFinder is very popular when it comes to background checks of online dating profiles, since it is capable of showing you pretty accurate information, although not being so consistent, compared to some other services.
Some of the information that is included in background check reports are basic information about emails, addresses, possible relatives, phone numbers, court information, information about criminal activities and marital status.
Apart from that, there is also information about social media profiles, without the work history, which, combined with everything else is a lot of possible things you can learn about your potential date.
Is all of this free, you might ask?
Well, no. In order to use services that TruthFinder offers, you will need to subscribe, which costs $27.78 per month.
It is not too much, compared to some other services, but there are also cheaper websites for background checks.
This membership allows you to run multiple reports, rather than having to pay this amount and more for a single report on some other services.
Apart from that, it is very easy to use TruthFinder, since there are different search filters you can use to narrow your searches, such as first and last name, states and cities and more.
Also, customer support is excellent, in case you need any help or if you have some problems, they are available 7 days a week via both email and phone call.
Pros
A large number of search filters
Excellent customer support
Easy to use
Social media information is available
Accurate results
Cons
You can't buy a single report
Small flexibility when it comes to subscription plans
FAQ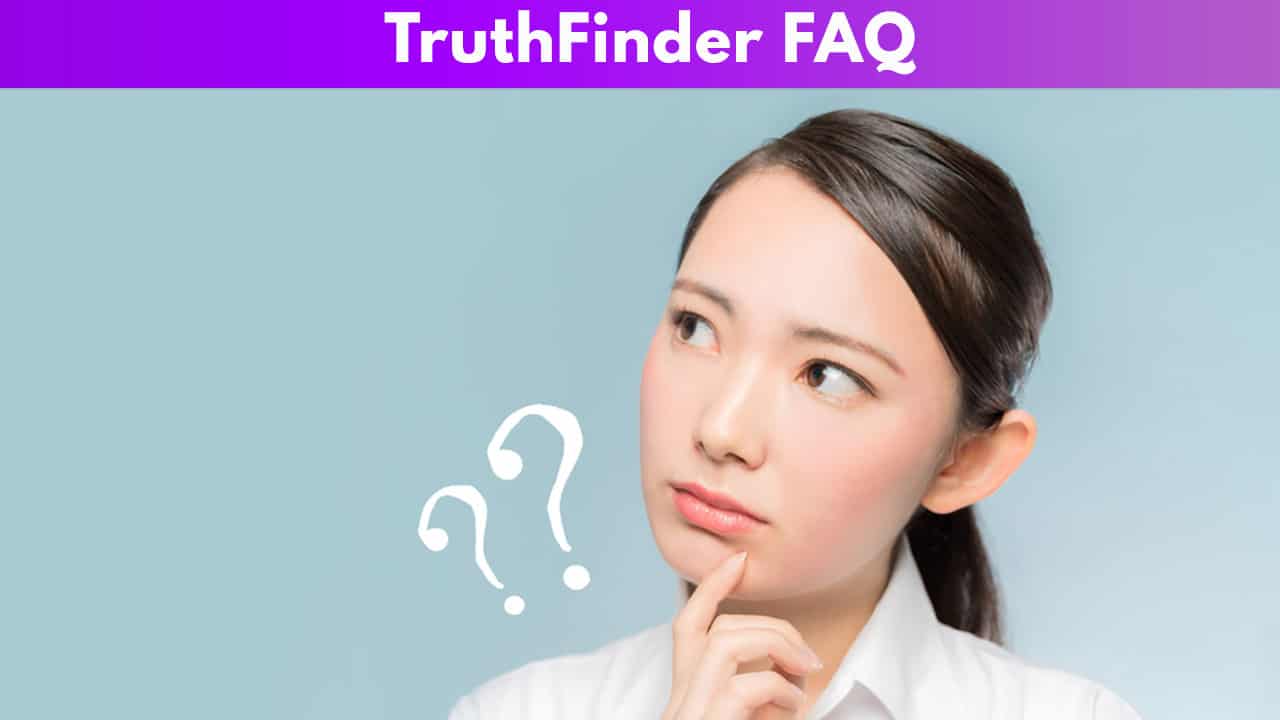 1. Is it safe to use TruthFinder?
TruthFinder has been rated by Better Business Bureau with A+ grade and it has over 14.000 five-star reviews on Google Play.
Therefore, we can safely say that the website is pretty safe to use, without the need to worry about getting viruses or leaking your personal information.
2. Does TruthFinder cost anything?
Yes, since TruthFinder needs to bring together a lot of information available from the public records from several very big sources.
However, it is one of cost-friendlier online dating background check websites out there, so you won't need to pay much to use it.
3. How can I use TruthFinder?
After you log in to your TruthFinder account, you can simply select the type of search, enter the necessary information and press the 'search' button.
Once that is done, you will notice a list of possible results. After clicking on 'Open Report', you will be able to see every available information about the person of interest, such as phone number or address.
To see the rest of the information, there is a menu on the left of the screen that will show you all other details, so you can simply scroll through everything.
Contact
If you encounter any problems or have some additional questions, feel free to contact the customer support on [email protected] or simply by calling them on (800) 699-8081.
You can call them all 7 days of the week from 5:00 am-10:00 pm PST/8:00 am-1:00 am EST.
3. BeenVerified.com

If you are looking for a background check service excellent for getting the information about people's work history, then BeenVerified.com is a perfect choice for you.
There is a lot of very useful information in these reports, as well as having very precise and high-quality information, which is pretty important for this type of website.
Reports from BeenVerified.com include personal information such as an address, email accounts, as well as phone numbers.
Apart from that, there is also information related to legal aspect of people's lives, such as property ownership, marital status, arrest warrants, etc.
As stated, all this information is pretty precise, especially phone numbers, which is something many of these background check services fail to accomplish.
Even though you can pay extra for property ownership details, these reports do not list the value of those properties, which is a shame.
The main feature of BeenVerified.com is that it excels in work history reports, which is much more detailed and accurate than on other background check websites.
As for paid membership, there are 1-month and 3-month plans, costing $22.86 for a month or $14.86/month for three months, which is very good if you intend to use the service multiple times.
Additionally, you can also download reports you found by paying an extra $2.99.
Using BeenVerified.com is pretty easy since it comes with a lot of search options that could help you to narrow your search results quite a bit.
You can search people by their names, emails, etc. as well as by adding additional filters, such as location (states and towns) and middle names.
Pros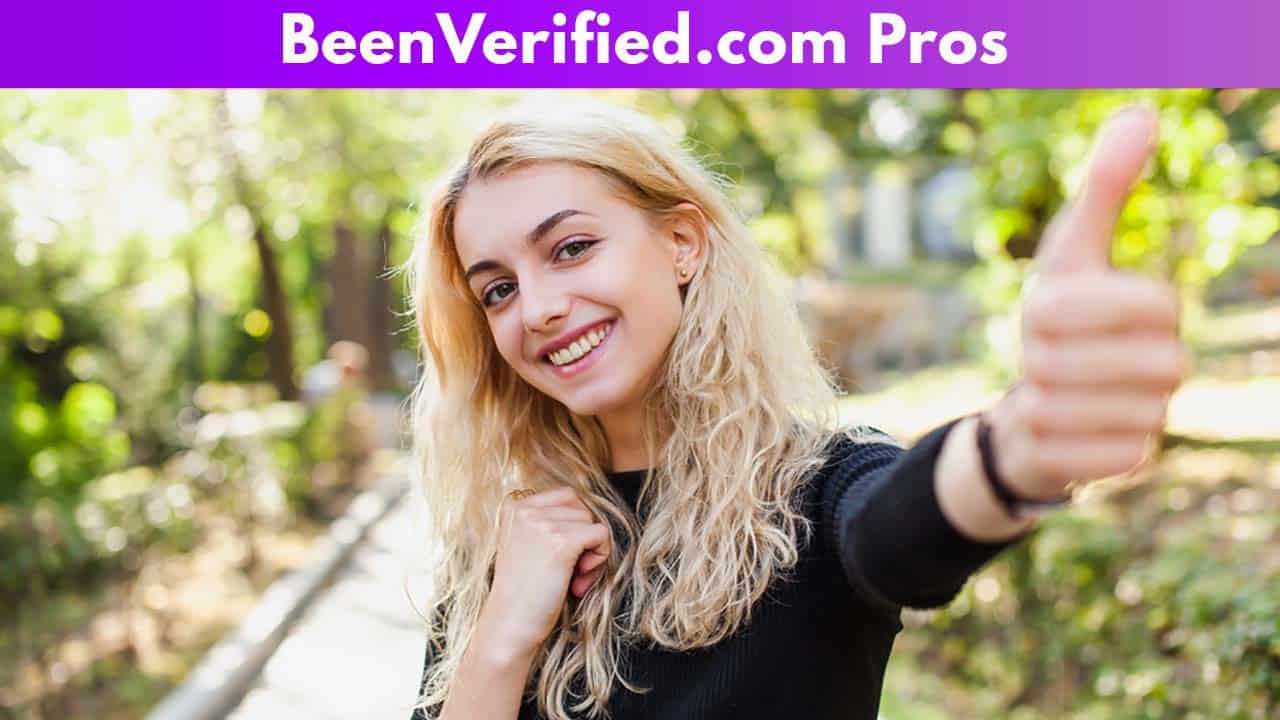 Reports include work history
Decent amount of search options
Very accurate when it comes to phone numbers
The very easy-to-use search system
Cons
Property reports are part of separate reports
A bit less accurate about marriages
FAQ
1. What can I get with BeenVerified membership?
There are two types of membership on BeenVerified.com.
If you chose to sight up for a paid subscription, you will be able to get dozens of background reports every month, which includes names and aliases, possible relatives and known associates, addresses, phone numbers, criminal records, and possible convictions, as well as property reports.
If you decided to be a pay-as-you-go member, you will be able to log in at any time and view the reports for which you had paid for, as well as having the option to buy additional reports.
2. Is it possible to get a refund?
If you are not happy with the service BeenVerified.com can offer you, you can request a refund by calling the number 1-888-579-5910 or sending an email at [email protected] .
In case your profile and request meet certain criteria, you might get your money back.
3. What kind of payment methods are supported by BeenVerified.com?
BeenVerified.com supports PayPal, as well as Visa, Master Card, Discover, and American Express card issues in the USA.
Contact
BeenVerified.com has pretty decent customer support, so if you have any questions or troubles with the website, make sure to contact them via email at [email protected] or via phone call on the number 1-888-579-5910.
4. ID True

If you are a type of person who is not interested in prolonged search and would rather conduct background checks fast and without too much holdup, then ID True is the right service for you.
It is pretty straightforward, meaning that it will allow you to get what you want, in less than a minute, without having to wait for the system to finish searching after several minutes.
Because of that, there are no hidden disclaimers and additional pages you need to go through during your search, like on many other online dating background check sites.
When it comes to pricing, ID True is pretty fair towards its customers and offers you to pay for one month or for three months, in which case you would get a 35% discount.
ID True doesn't offer a lot of search types as some other services do. Instead, it keeps things simple and easy to use.
You can conduct a normal search of the public records and a reverse phone lookup, which is pretty good and means that you don't have to go through lengthy process of fixing your filters.
Public records search is pretty accurate because staff on ID True tends to update the database on a daily basis, allowing the flow of very accurate information.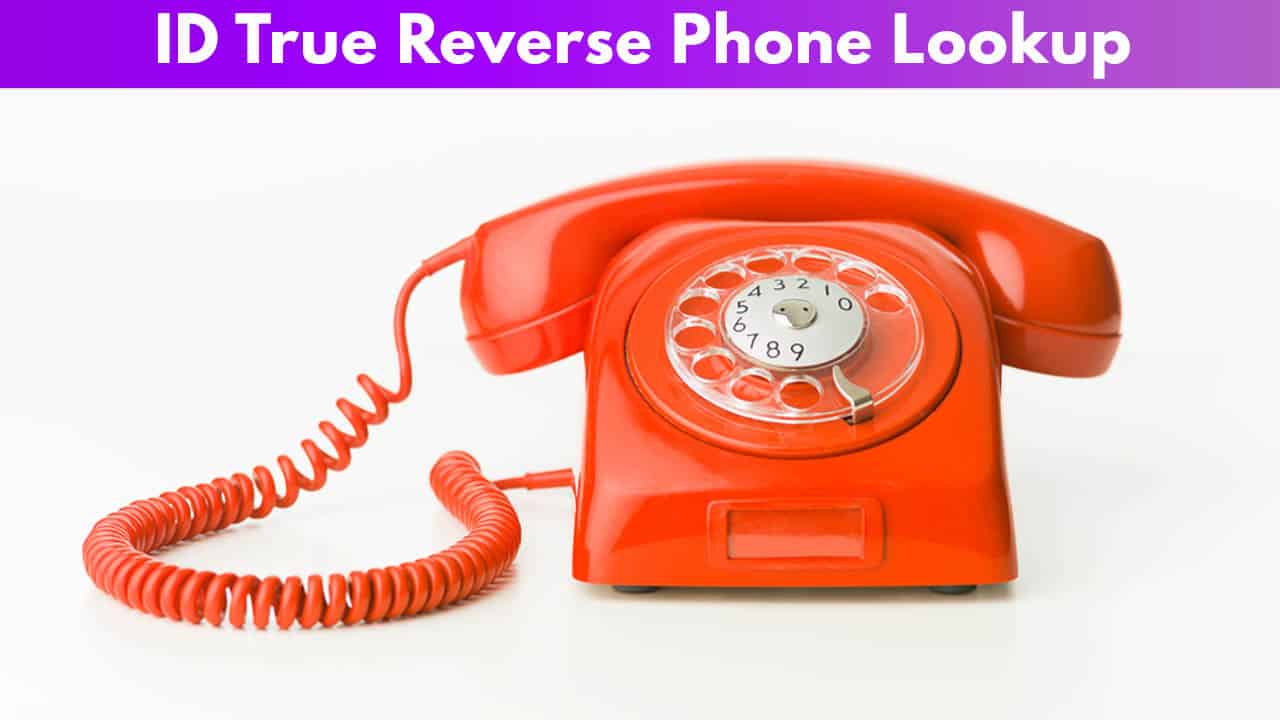 With the reverse phone lookup, you can easily find people who are bothering you over the phone, even find out about their emails, names and social media accounts.
Pros
Really fast search results, up to 30 seconds
Excellent name directory
Service is pretty straightforward
Very good customer support
Cons
You can't just buy one report
There are only two search types
FAQ
1. What kind of services does ID True account include?
With ID True membership you can get an unlimited amount of reports regarding background check, which includes phone lookups, arrests, and other criminal records and much more.
Everything you do is private and your searches are safe and protected, which guarantees a 100% satisfaction rate, as well as completely free live customer support.
2. How do ID True gets all the information?
ID True server gets millions of data reports from the public records and government reports, meaning that everything they do is legal.
3. What is included in Public Record Search Reports?
In these reports, you can find a lot of information about the person you are checking out, such as:
Personal info, such as phone number, home, and email addresses
Criminal records and previous arrests
Information about social media accounts
Reports regarding sexual assaults if there are some
Records of marital status
Possible relatives and known associates
Landlord evictions
Contact
For any question or help regarding anything on the website, you can contact IDtrue Customer Support by calling 1-800-443-2205.
Their working hours are:
6:00-18:00 Pacific Time
8:00-20:00 Central Time
9:00-21:00 Eastern Time
5. CheckPeople.com

CheckPeople.com is very good online dating background check service for beginners because it is very simple to use and allows you to see everything in a single report, rather than having to download and look for multiple reports.
When it comes to the information CheckPeople.com provides, it is pretty detailed and includes blog posts, social media accounts, as well as some information you may have thought was lost online.
Along with that comes the extensive database of public records, giving you all sorts of information about the person you're investigating.
Apart from that, CheckPeople.com also conducts a search of the deep web, meaning that it is capable of finding almost everything you may need.
As for the pricing, there are 3 types of subscription plans:
1 month of membership – $27.65 per month and gives you an unlimited number of reports
2 months of membership – $22.97 per month
Power users – $17.16 per month
Besides offering standard background check reports, CheckPeople.com also offers reverse phone lookups, allowing you to find anyone who might've bothered you over the phone.
If you run into any problems, CheckPeople.com has very nice customer support, which will be able to help you in any possible way.
You can simply call the number, which is online 24/7 or simply use live support chat. However, live support is not online 24/7, so you might need to call the number anyway.
Pros
Pretty simple interface, making it easier to use the service
Search history allows you to see the people who you had already searched
You get unlimited background checks
Packs everything into one report
Cons
No safeguard security guarantee
FAQ
1. Is it possible to use CheckPeople.com for employment background searches?
For business users, the general rule is that everyone must follow the Fair Credit Reporting Act (FCRA) rules when it comes to background screening.
That means even if you want to hire employees from your own state, you need to follow those same regulations, leading us to the conclusion that it is not possible to use CheckPeople.com to verify whether someone is eligible for a job or not.
2. I checked someone and found out they didn't have a criminal record. Can I get a refund?
CheckPeople.com staff doesn't have a crystal ball to know if someone has a criminal record or not. All their information comes from trusted public records, meaning that the website is only used to provide all that public information to you.
So, in other words, no you cannot get a refund for not finding a criminal record of some people.
3. Do I have to pay manually after my membership is over?
No, your subscription plan will automatically renew and if you want to cancel your subscription, you can do that anytime by contacting support.
Contact
In case you encounter any problems or if you simply want to ask some additional questions, don't hesitate to call the support on this number: 1-800-267-2122.
What are the Benefits of Online Dating Background Checks?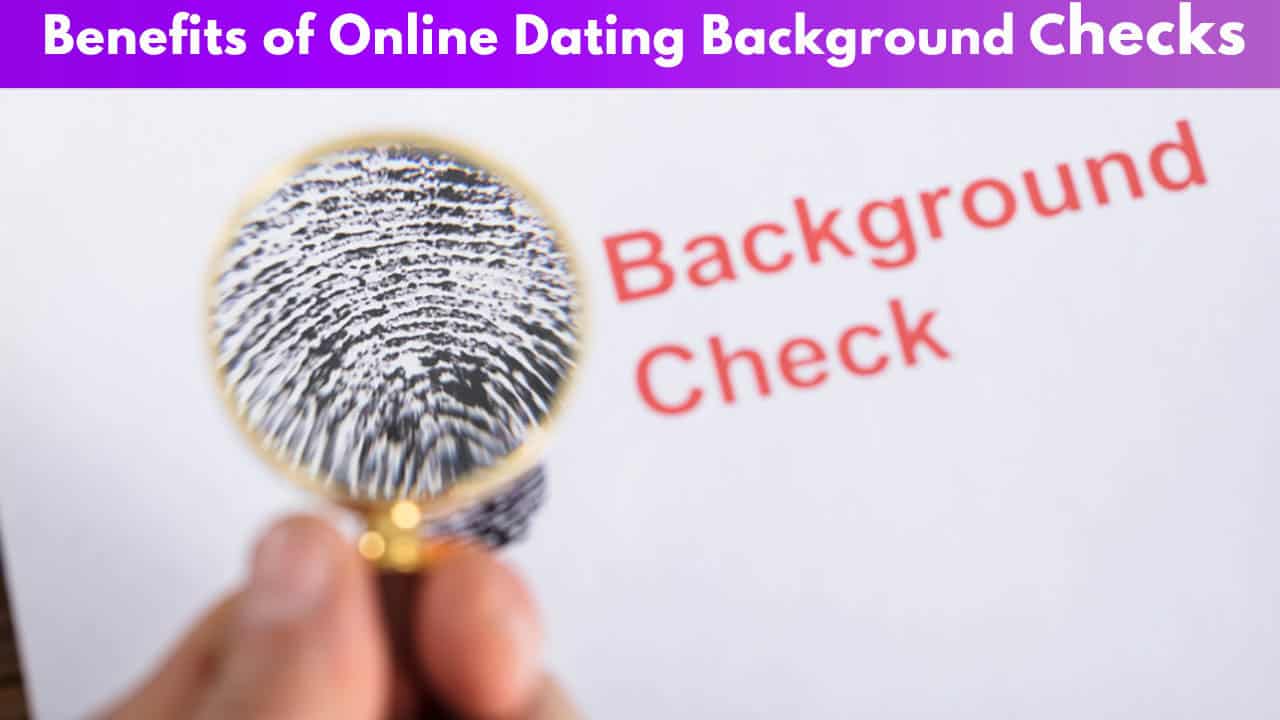 Now that we presented some of the services that offer the best background check for dating, let's discuss how they can benefit your online dating experience.
Learn about social media profiles – when dating someone, social media profiles can be used to get to know someone a bit better, so reports about social media of your online dating match can help you decide whether you want to date them or not.
Show criminal records – if you like to stay on the good side of the law, then you probably want to avoid ex-cons and hooligans. Background checks can help you find arrest warrants and other criminal reports to help you do that.
Searching through sex offenders database – there are a lot of people in the USA that were convicted for sexual assaults, but got released on parole. This background check can help you avoid that kind of person.
Look for false information – when on online dating platforms, people often lie about themselves. By conducting a background check, you can potentially find out the truth and see them for who they really are.
Marital status report – even though being the least precise information in background check reports, it is still an important one. Knowing if someone is really single or not might help you decide whether you want to continue flirting or even moving forward with your potential match.
Conclusion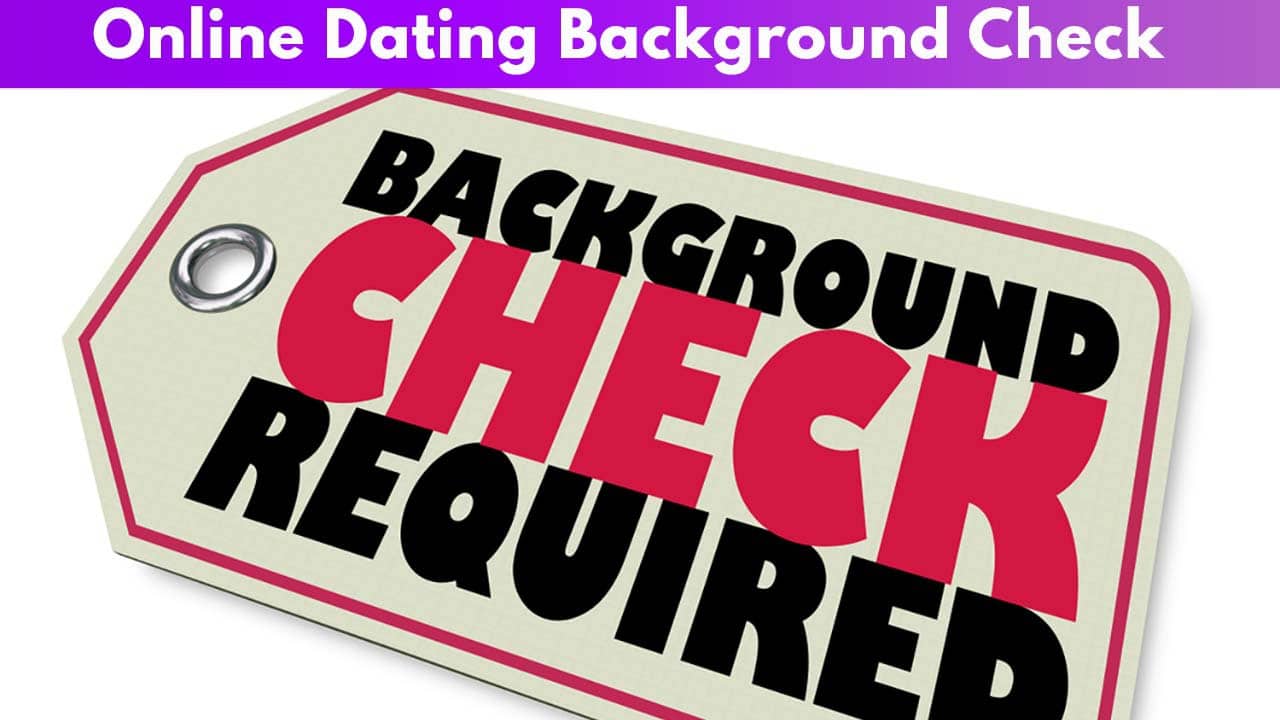 There you go, folks! Today we had presented to you our picks for the best background check services for online dating.
Now you know what they are, how much each of them cost and what kind of reports they can offer you, depending on your wishes.
Also, now you understand what are the benefits of conducting this type of background check and why it makes you safer.
What remains now is for you to go and perform a background check on your crush or perfect match from one of the dating services you are on.
More you know about them, more you will feel comfortable around them. So, get to work!