Hello there and welcome to the Hoop Dating App Review!
If you've been wondering how this app works and if it is a kind of Snapchat dating app we are here to answer (all) your question and shed some light on this worldwide popular novelty!
We are here to explain – "what is the Hoop app", and the best way to describe it is as the brand new "Snapchat meets Tinder" revolutionary network.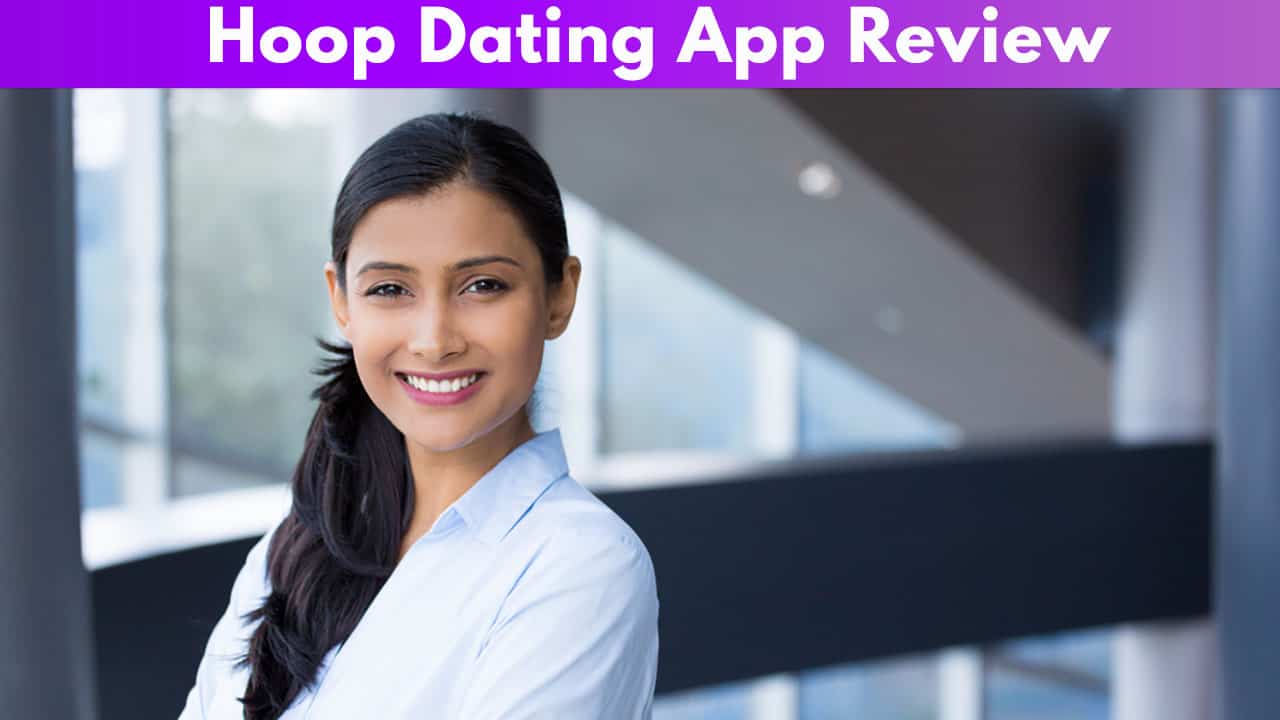 It can serve both as dating, or a friend-finder app, that has been downloaded millions of times so far.
OFL Top Recommendations based on 100,000+ Survey

"Serious Relationships"
"Discreet Hookups"
"Best Course for Men"
"Quick Flings"
"Normal Hookups"
"Our Quiz"
Thanks to its massive usage, many people have been wondering about it, as well as whether they should download it.
Is your dating app giving you the best chance for success?
Make sure to take our online dating site/app quiz to find out.
People who follow our dating site suggestions have on average 2 more dates per month.
Hoop Review in Video Form
Audio (podcast) form for those of you on the go
Ratings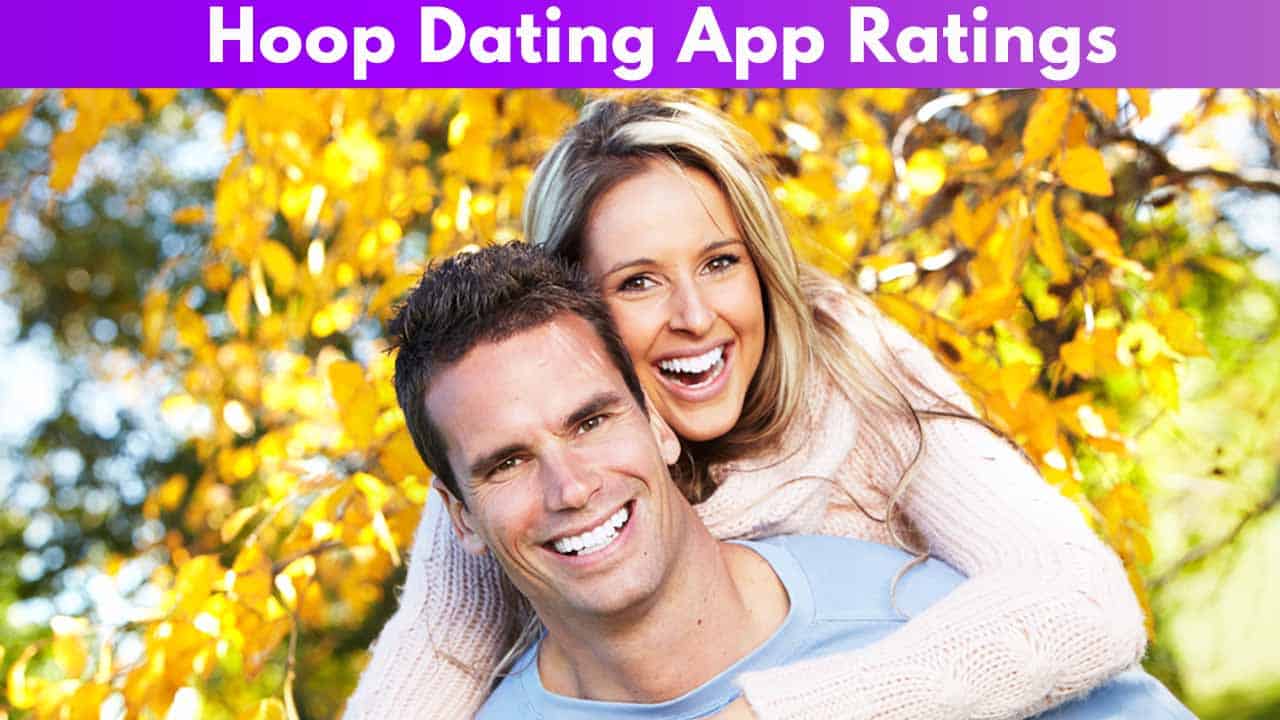 Effectiveness: 4.5/5.0
Ease of use: 5.0/5.0
Features: 4.0/5.0
Price: 4.5/5.0
Pros
Very easy to create an account
Made for teenagers primarily
Teenagers are shown profiles of people close to their age
Made to contact other people via Snapchat
Large user base
Easy way to expand the Snapchat friends list and meet new people
Fun ways to get more diamond-currency for more in-app actions
Modern, fun and colorful design
Cons
There isn't an age restriction
Users are encouraged to engage too much in the app
Swiping is limited to 10 swipes "for free"
Further actions are possible only by certain in-app actions
Exposure to sexual and other harassing material is quite possible
There isn't information on what is done with personal information after users move to Snapchat and share it
Registration is possible only via a Snapchat account
Who is it for / Demographic Make up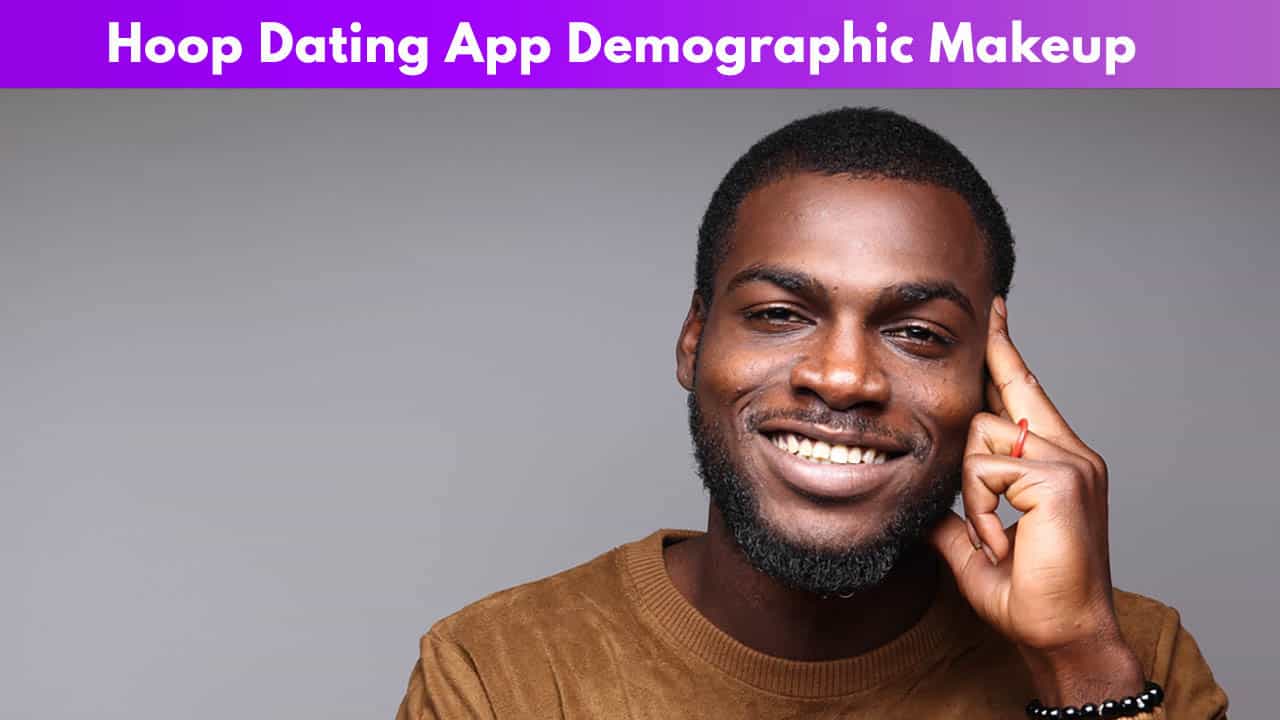 Snapchat has been one of the most popular social media in the world in the last couple of years and millions of teenagers and young adults have been avid users.
They have sent hundreds of billions of time-limited photos and messages that disappear once they have been read and thanks to this, this method of communication has become the favorite one among millions of users.
Thanks to Snapchat and its user base of 238 million people all around the globe and the Snap Kit (Snapchat's developer kit that allows people to incorporate its features, such as ads, stories, Bitmojis to their apps) Hoop was made in 2020.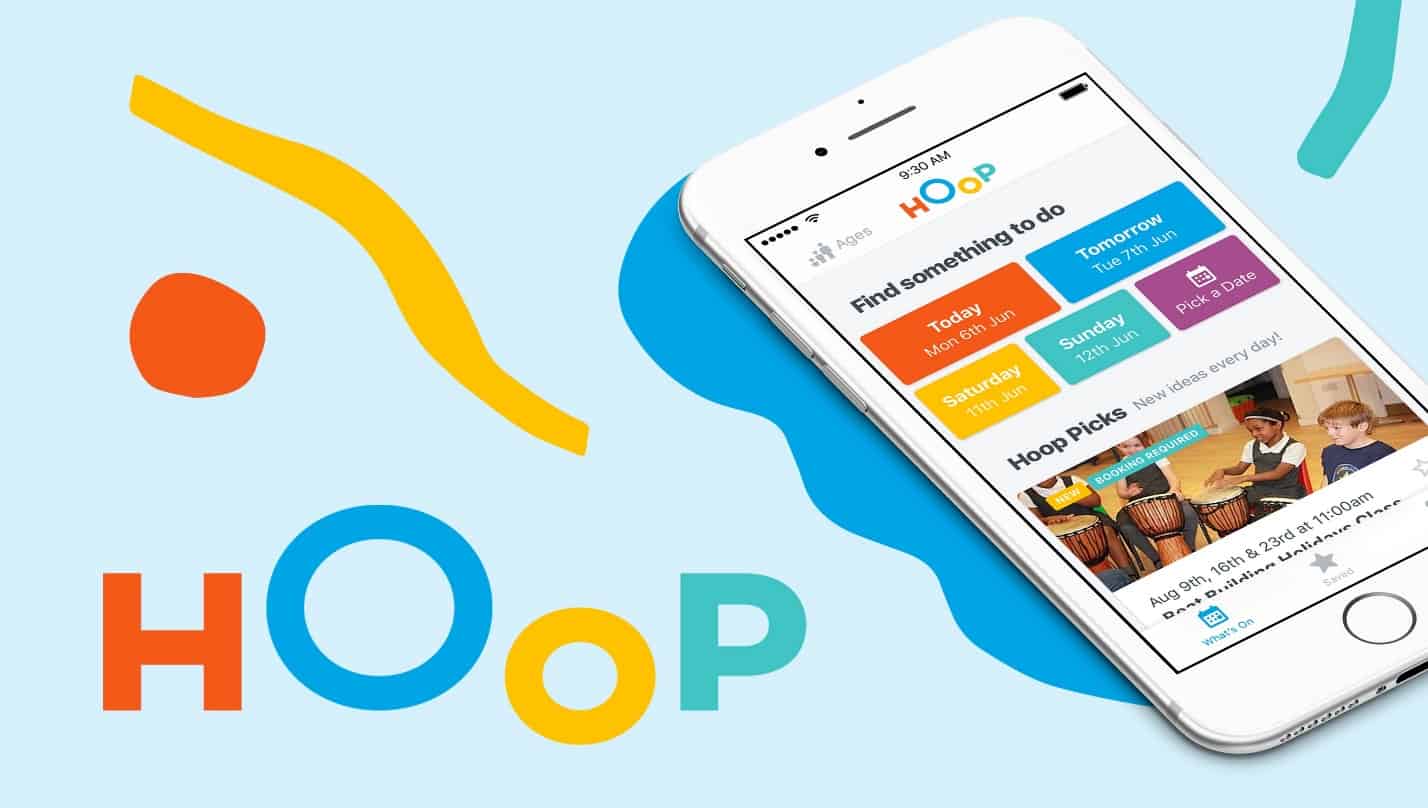 Since February 2020 it's been downloaded more than 4 million times and it was ranked as the #2 most downloaded app.
It was made for all Snapchat users and was designed to resemble Tinder integrated into Snapchat, so Hoop can be seen as a Snapchat Tinder alternative as well.
Thanks to having this kind of app, all Snapchat users can easily create a Hoop account by registering with their Snapchat account and enrich their Snapchat network by a few clicks only.
Most of the users come from the US, 101 million of them to be precise, and then 23 million from India, 21 from France, 18 million from the UK, and 16 from Saudi Arabia.
These are the 5 countries with the most Snapchat users in the world.
The key user group is between 13 and 29 years old, or better said 69% of teenagers in the US and Canada aged 13 to 17 use Snapchat, and 62% of those who are between 18 and 29 years old.
Altogether 90% of Snapchat users are between 13 and 24 years old, which means Hoop is likely to become more popular than the majority of dating apps.
This means this exact group is targeted by Hoop as well, since most of the users who use Snapchat are more likely to give Hoop a go, than those who don't engage in this type of communication.
Another characteristic of its demographic group is the fact that its users wish to meet new people fast and easy, without having to fill out old, boring questionnaires and leave too many information "out there".
They aren't interested in old matching algorithms but wish to take the swiping game into their own hands and switch to meeting people on Snapchat.
OFL Top Recommendations based on 100,000+ Survey

"Serious Relationships"
"Discreet Hookups"
"Best Course for Men"
"Quick Flings"
"Normal Hookups"
"Our Quiz"
Another trait is the fact that they don't only wish to date, but also have fun with new acquaintances, meet new, random people who share the same hobbies and other interests, or just have fun creating a long Snapchat streak.

This means that Hoop isn't meant to be a snap dating method primarily, but simply a fast and fun way of meeting new people via Snapchat.
Even its co-creator, Lucas Gervais said "We are not a meeting or dating app. We simply offer an easy way to make new Snap friends."
This shows that we live in an always "faster" time when people add each other to their network and offer many glimpses into their private lives and take a sneak peek into the lives of the others.
Effectiveness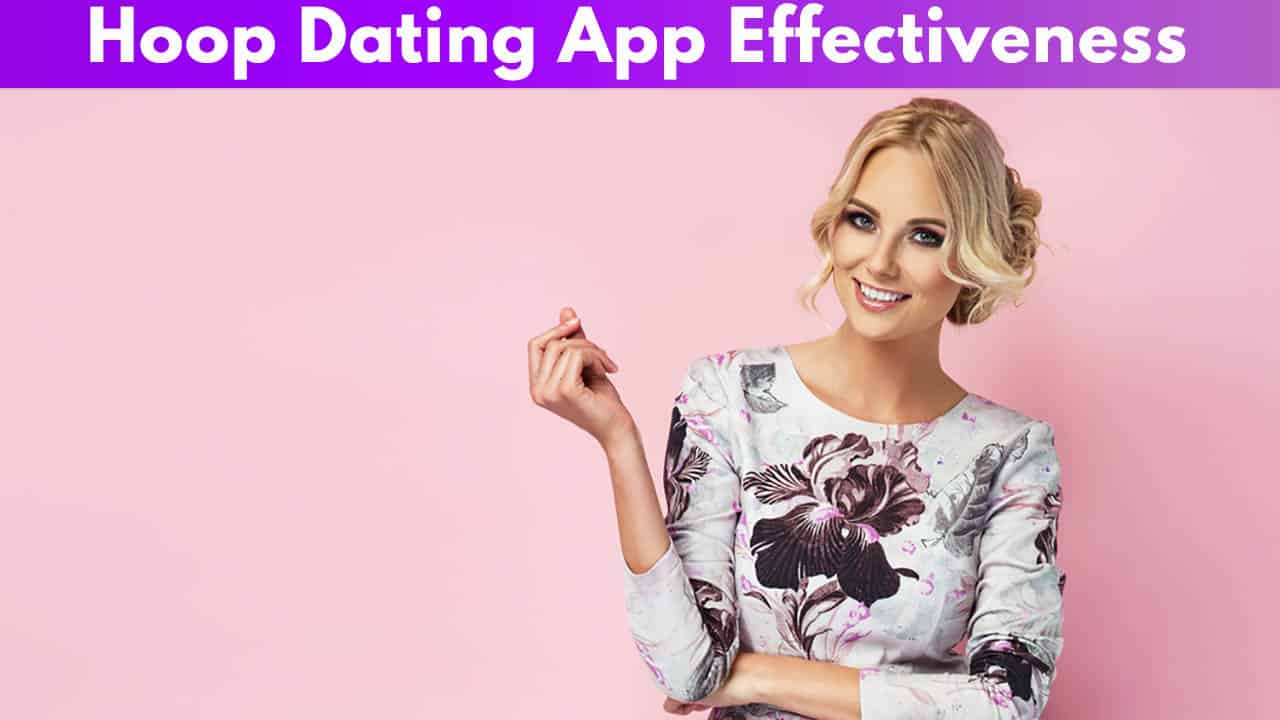 Teenagers and young people have been using Hoop for several months now and their satisfaction rate goes from very low to extremely high, all depending on the experience they had and the reason they downloaded it in the first place.
Many guys and girls have joined it to use Snapchat for dating and meeting someone new romantic-wise.
This means they have spent days and weeks swiping for cute members with whom they have started talking on Snapchat or other social media later on.
Since this is a brand-new app that has been a hit, we can only assume that many teenagers liked it and that the word spread around the globe, however, there aren't precise statistics yet.
This is especially so since the app has the goal to transfer you to Snapchat right away and serves as the "gate" between you, your new "friend" and Snapchat.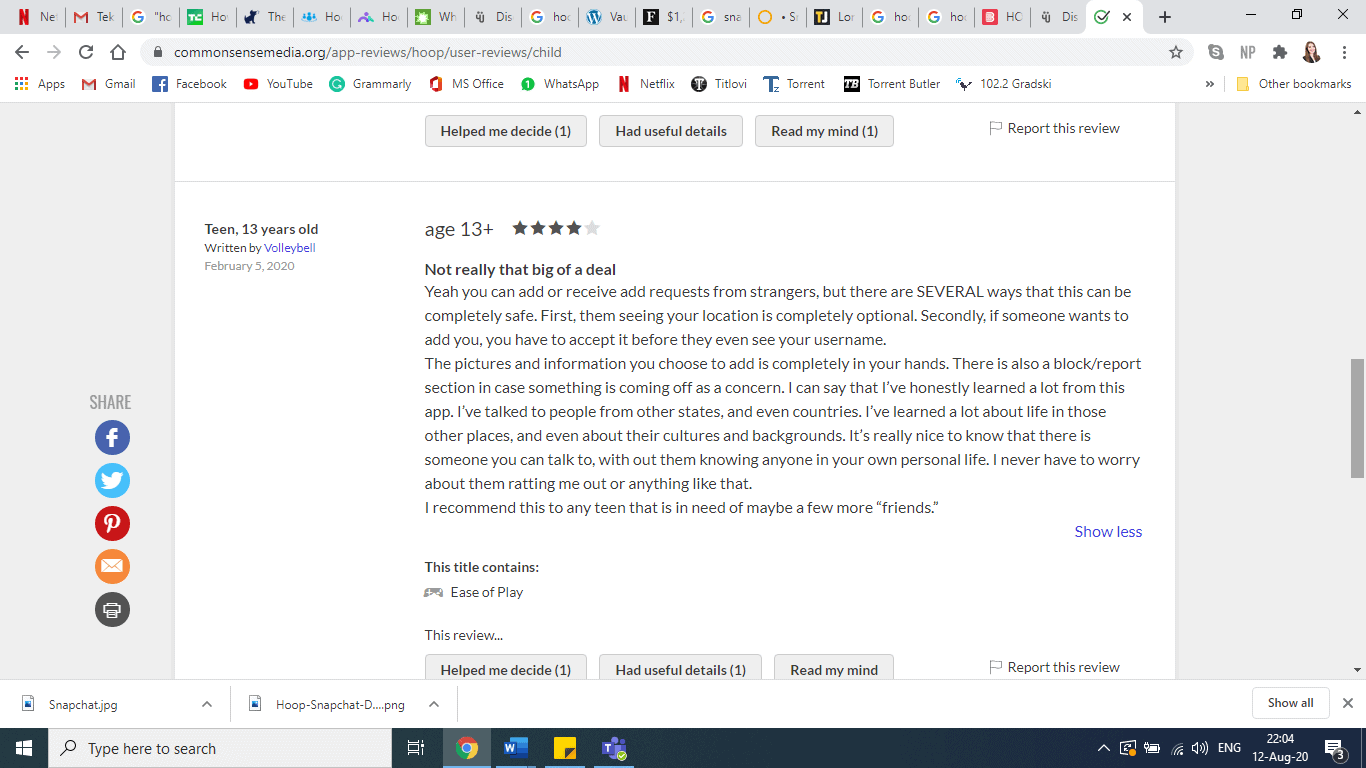 It doesn't allow direct communication in it, but is the perfect answer to the question – how to meet people on Snapchat.
Hoop also helps teenagers expand their horizons by linking them with people from different countries and continents and by allowing them to share their stories.
Many young people tend to open much more to people who don't know anyone from their personal life and with whom they don't feel prejudiced.
This way they share their stories, experiences, and culture and learn something new about the world.
However, many parents have huge concerns regarding this "Tinder for Snapchat" app because there can be a lot of predators luring out there without any precise safety control.
Key Features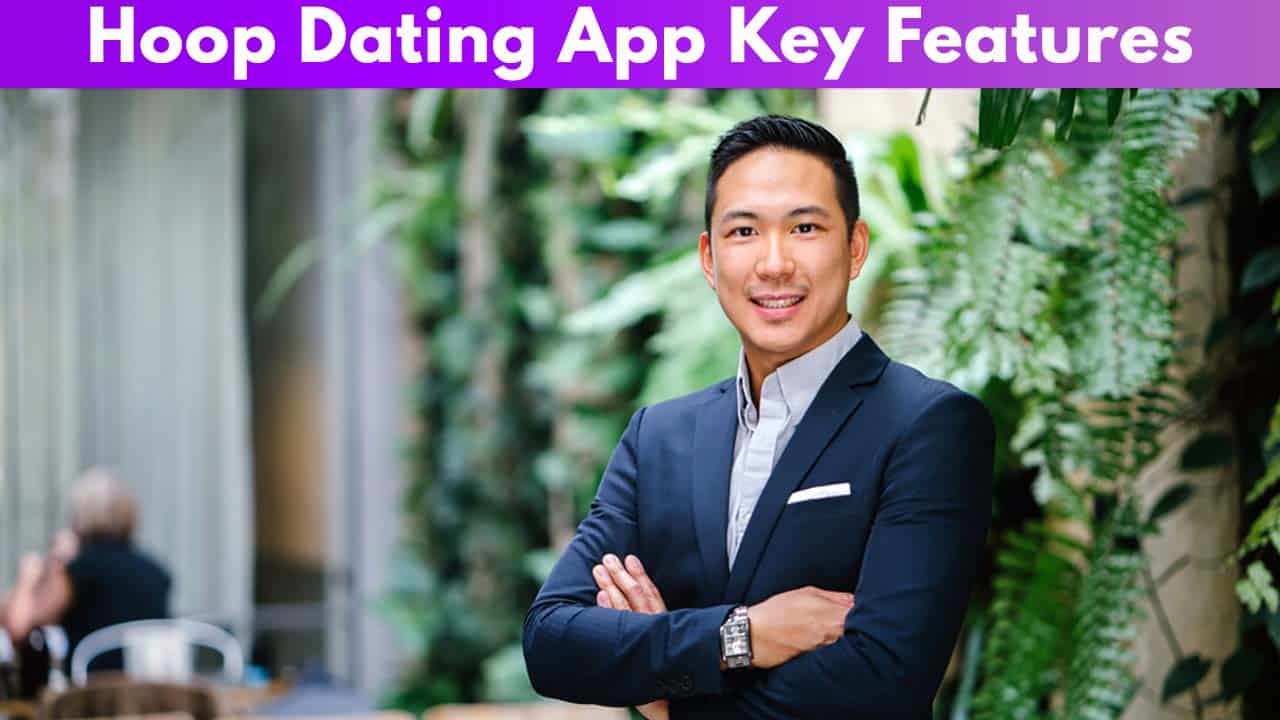 The features of this 'Snapchat dating site" are very similar to those of Tinder.
In case you haven't used it, Tinder is based on the profile swiping process, which means that you are shown someone's profile on your screen and you can either swipe left, which means that you like them and will get matched if they like you too, or you swipe right if you don't like them and are shown another profile.
Instead of swiping you can also press two different buttons on the screen which is the case on Hoop as well.
The whole point is to swipe through profiles looking for someone who will catch your eye and inspire you to add them on Snapchat because there isn't a way to talk on Hoop itself.
There are 4 buttons that you can click on the screen:
Reverse – in case you wish to go back to the last profile you disliked by accident
Snapchat logo button – in case you wish to ask the person to share their Snapchat username with you
X button – in case you wish to move on and see other profiles
Diamond button – if you wish to see how many diamonds (in-app currency) you have left for contacting people or earn more for further actions
Besides this, you can design your profile, add a bio, photos, earn diamonds, and just keep on swiping. We will now cover details on – how does hoop app works.
Ease of use / Tutorial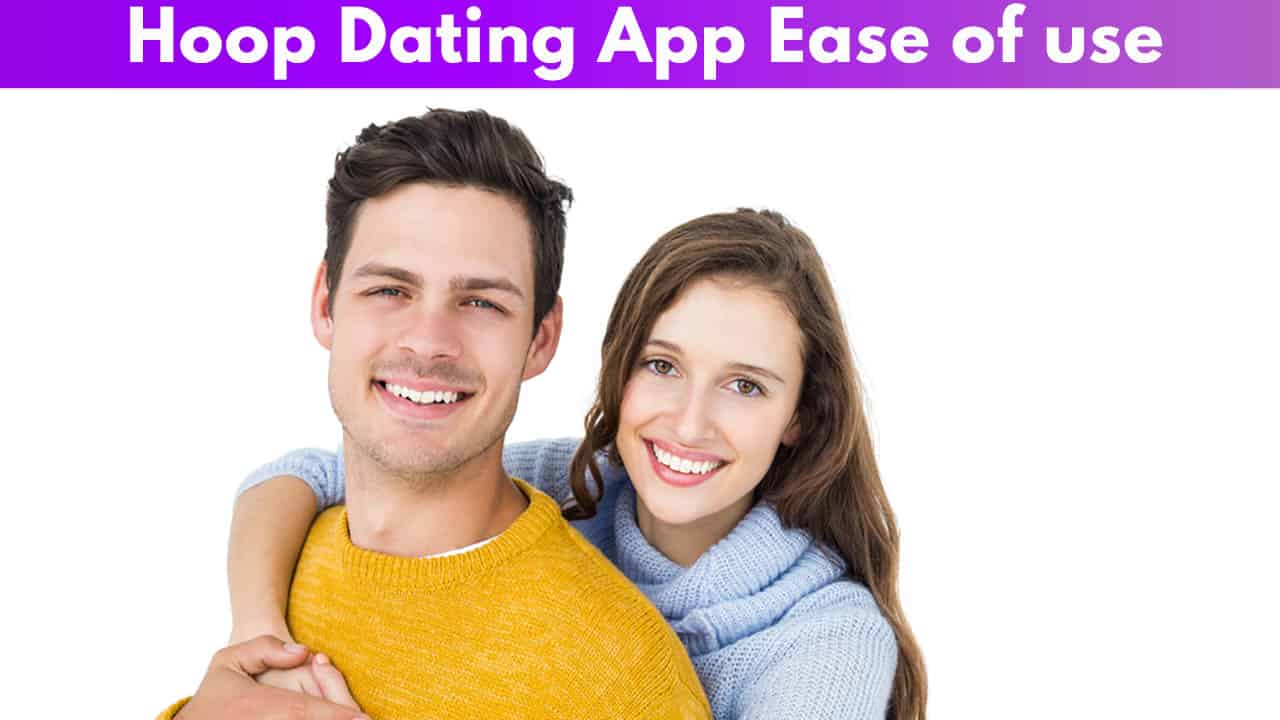 As you can see Hoop or better said, this dating on the Snapchat app seems like a lot of fun to use.
It has a very simple, colorful, and straightforward design without boring ads and too much information that spams your screen.
When you first decide to register for it you will see a simple screen that will ask for your Snapchat username and your Bitmoji that you created on Snapchat.
Once you register you will be able to enter the Settings section and adjust the information to optimize the search.
The Settings can be accessed by tapping on your Bitmoji on the top of your screen and then clicking on the Settings.
Once you enter this section you will be able to add a short bio to your profile, several photos, adjust your age, state whether you are looking for males, females, or both and set your location.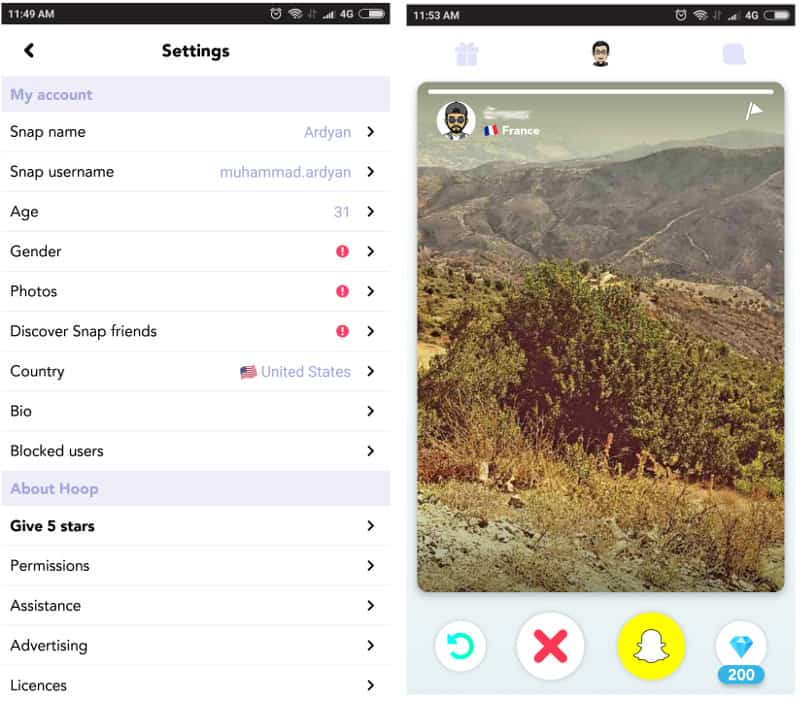 Now, when it comes to your age, a big flaw is the fact that anyone can lie about it, giving false information, since there isn't any form of age verification.
This is even worse when knowing the fact that the creators guarantee that the users above 18 years old won't be shown profiles of minors at any cost.
But, one question keeps arising – who is going to stop this if the age can be changed every single day which means that the profiles of similar age only will be shown to the person who plays with the numbers?
In addition to this, one can click to not show their age on the profile, nor the location, which means that other people won't even know how old or where from the person is.
The second option regards the photos. You can add only 3 "for free", but in case you wish to upload more to show who you are and what you like to do, the is a "price" to pay.
Now, the price doesn't involve the real currency, but the "diamonds" – the in-app money which you earn by doing several things.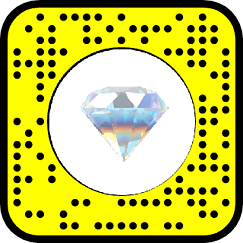 You can either share your Hoop link and encourage your Snap friends to join the network by using it and this can bring you the most diamonds – up to 500 of them.
3 easier ways to earn them are to watch a video, that is, an add and get 50 points, take surveys that bring different amounts of diamonds, or look at different offers.
These diamonds are also crucial in the swiping process, since compared to Tinder, that offers 100 swipes per day, Hoop lets you to it only 10 times daily.
Every additional swipe costs 10 diamonds per swipe, which means that you need to keep sharing your link, watching adds, and completing surveys to earn more in order to swipe more.
Thanks to this method, teenagers can get quite addicted and easily lose track of time.
Another thing that costs diamonds is the reverse option, that is, the option that lets you go back to the last profile you swiped and look at it again.
Whenever you look at the profile, besides choosing whether you will like it or not, you can look at all of the pictures the person has uploaded by tapping on the screen until you reach the last one.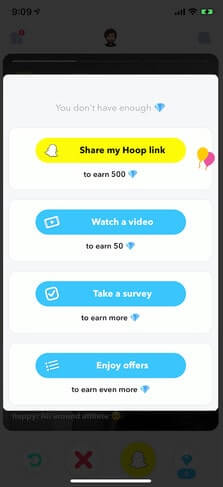 After you have adjusted your profile settings and the search preferences you are ready to roll and look for people.
So, once you see someone interesting, you can invite them to give you their Snapchat user name by clicking on the Snapchat logo under their profile.
In case you wish to see who would like to connect with you, you can do it by clicking on the icon in the top right corner of your screen where you will see the list of people.
Once you enter someone's "invitation" you can pick whether you will add them on Snapchat or decline their offer.
If there are inappropriate photos displayed or anything that goes against the community guidelines, you can block the profile, by tapping on "decline and block this user".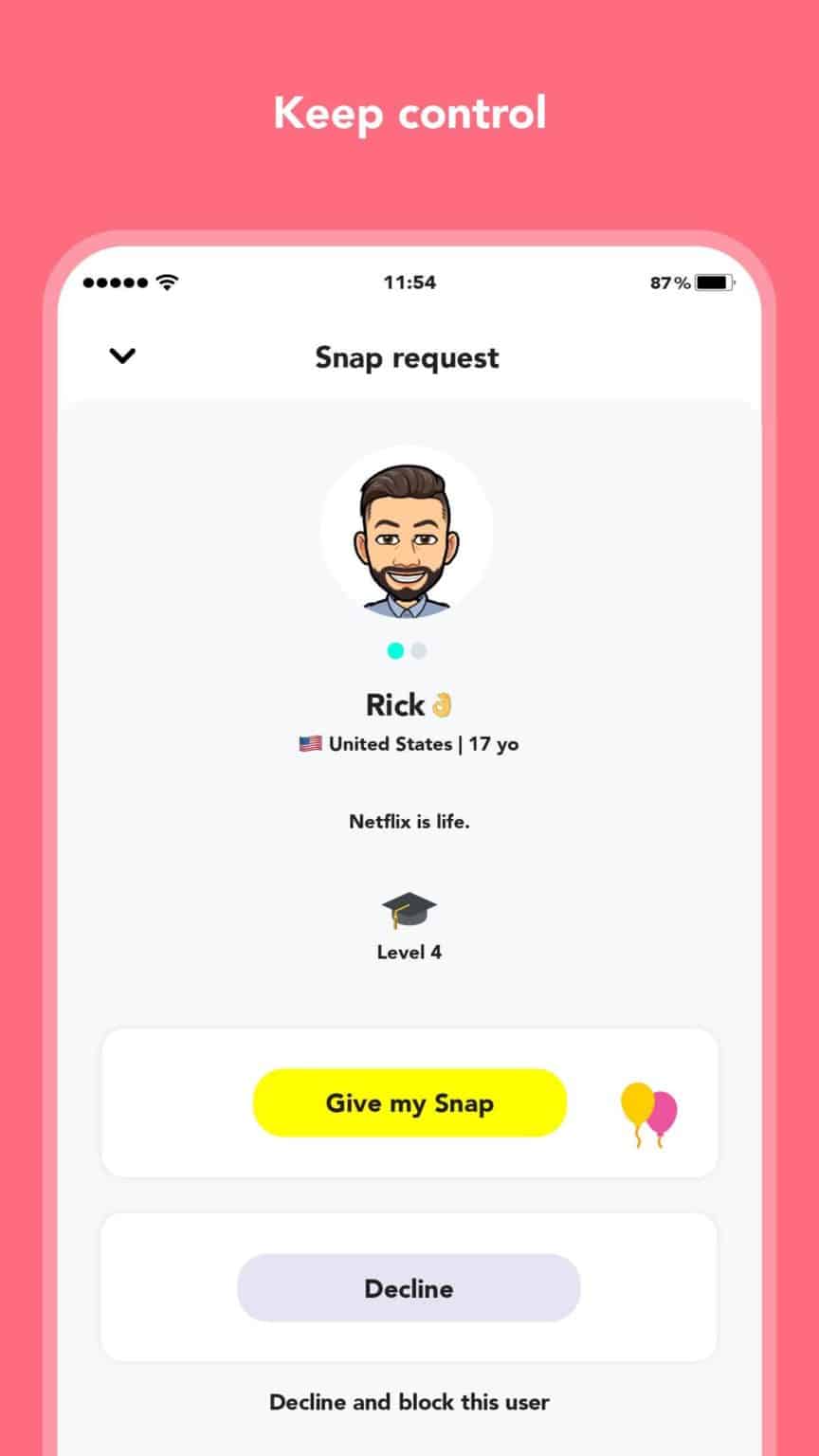 Once you accept their invitation you will be transferred to Snapchat directly where you'll be able to iniciate a conversation.
After this, what you do and whether you even say hi to them, or just keep them on your Friends list is all up to you.
Many people do this out of boredom and just wish to have a large friend base on their Snapchat without ever even talking to some people, but some create meaningful connections and meet in real life as well.
Thus, if you've been wondering – Is Hoop legit, the answer is yes, definitely if you know what you are looking for.
Pricing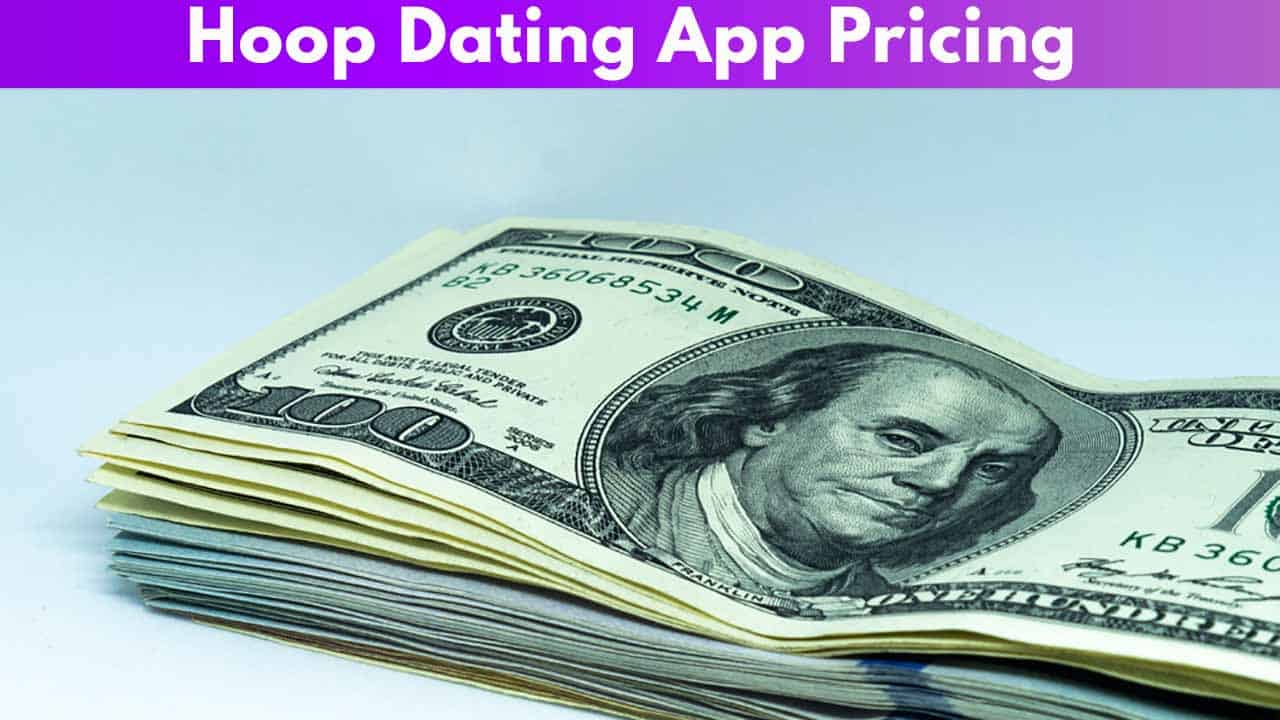 The next section of this Hoop review is the pricing.
Unlike most of the other dating apps that besides the free version also offer a premium one that costs anywhere from $10-$40 per month, Hoop doesn't ask for the real money.
However, it does ask for your time, and it is up to you to decide how much worth it is.
No matter whether you share your link non-stop, watch dozens of adds, take surveys or look at other offers, swipe endlessly and then repeat the process, you keep getting hooked on it and easily lose track of time.
Snapchat is known to cause anxiety, especially at a younger age, so it doesn't matter that they don't charge real money when they charge by using a different method. That is, they charge by taking a toll on teenagers' mental health by feeding them adds and other nonsense and getting them hooked on the app.
So, the only currency is the diamonds and without them, nothing can be done in the app.
Now that you know it the answer to the question – is Hoop worth it, lies within you and only you know the answer.
Conclusion, overall rating, and CTA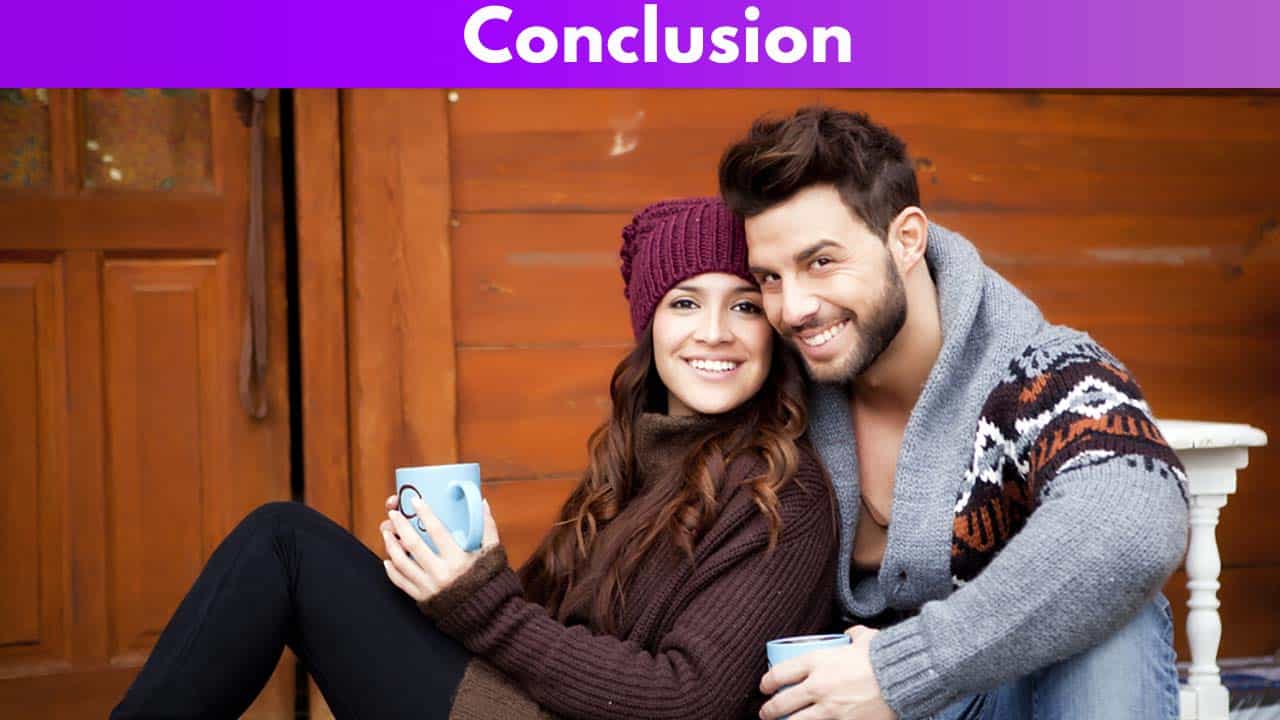 This "dating on Snapchat" app presents a very modern and fresh way to meet people on Snapchat and engage in different ways, no matter if you just wish to chat, follow someone, create a friendship or even a relationship.
Various kinds of connections are possible and encouraged, so anyone can feel free to join and look for what they like.
The app is modern, easy, and fun to use and even easier to set up! Most of all it is free. This is why it gets an overall grade of 4.5/5.
However, there are some downfalls, some of them being quite serious ones – there isn't an age verification, which means that anyone can lie about it and present as someone they are not, you can receive explicit sexual or other content, especially when you talk with a stranger and you can easily lose a lot of time in the app.
Many parents have grown to be quite concerned about these downfalls, as they fail to control their kids enough, however negative effects can be overcome easily by educating them and talking to them about the app and the concerns.
We hope that this article has given a clear insight into what is Hoop and what to expect from it.
Frequently Asked Questions