Snapchat was the first social media that recently made a revolution in the way that people communicate. As if instant messaging wasn't enough, we were suddenly able to message via sending photos to each other.
As most of us are aware, those are not ordinary photos that are kept in a chat, but the ones that last only 10-30 seconds and disappear afterward forever.
Now, that is where the revolution lay.
Suddenly, there were hundreds of millions of people sending "snaps" every day and transferring most of the communication with their friends to this app.
OFL Top Recommendations based on 100,000+ Survey

"Serious Relationships"
"Discreet Hookups"
"Best Course for Men"
"Quick Flings"
"Normal Hookups"
"Our Quiz"
Not only was this fun and so much different from everything we've seen up until that moment, but the light was soon shed on another benefit – sending nude, disappearing photos to partners, or whomever else without being afraid that they will be saved.
Of course, we know that taking a screenshot is possible, but the other party is then notified, thus we can say this is "the safest" way for this action.
That is how many dating sites with one purpose – safely sending sexy, provocative snaps, came to be.
One of them is Snapsext, an adult version of Snapchat, thus the ultimate Snapsext review to help you understand how it works.
Is your dating app giving you the best chance for success?
Make sure to take our online dating site/app quiz to find out.
People who follow our dating site suggestions have on average 2 more dates per month.
SnapSext Review in Video Form
Audio (podcast) form for those of you on the go
About Snapsext

Nowadays there are so many different dating sites, no one even knows the exact number, however, most of them have one common goal and that is to help people find their soul mates.
We keep getting busier and buried with work and other responsibilities, that we just don't have enough time to commit to finding the right partner.
However, what if someone isn't looking for a full relationship, but just a casual sex partner? Not all of the people wish to be romantically involved.
This is the reason why many other sites came to be, the ones that don't assist in finding a partner for a romantic relationship, bot for fun and casual, no-strings-attached hookups.
With numerous profiles of attractive females of different ages, nationalities, body types, and sexual preferences, its friendly interface and the pictures that people can easily share, it compels people to create their profile and start the journey.
How It Works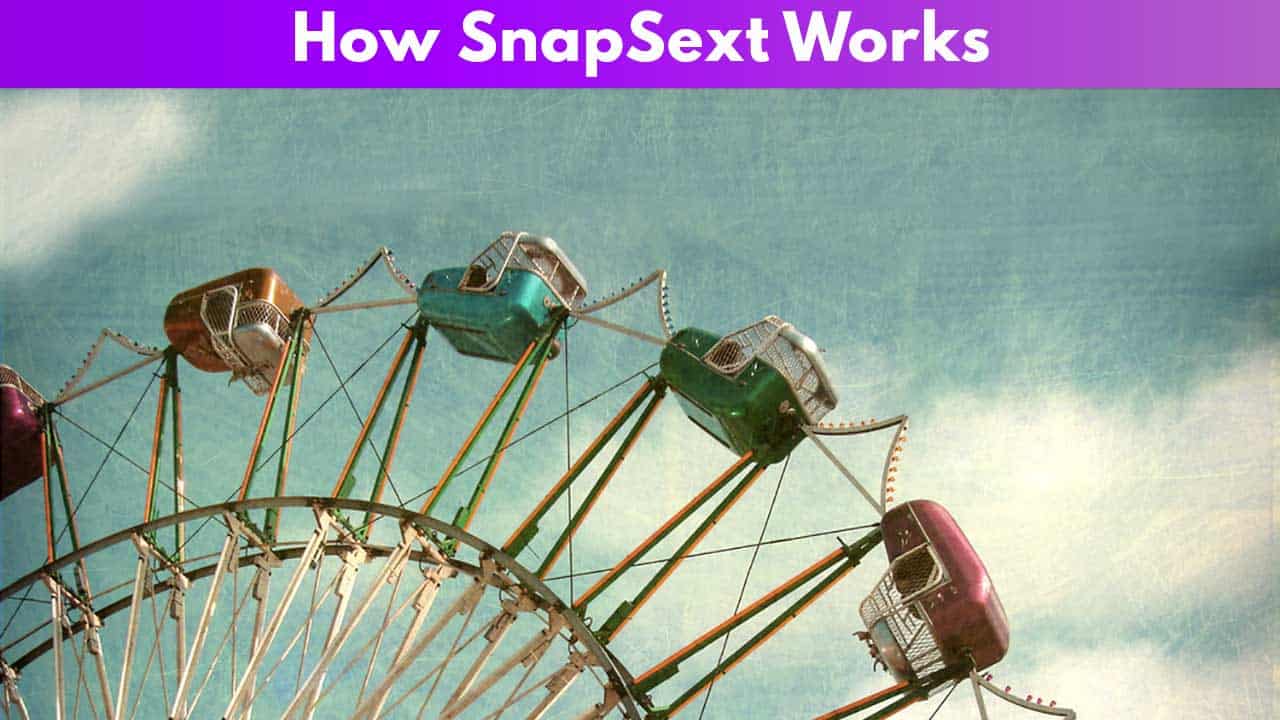 As we have already said, Snapsext is a mature and adult mobile app designed specifically for one target group – the individuals who are looking to find someone for casual encounters and hookups.
Like the adult version of Snapchat, it allows you to send both normal, but primarily sexy and provocative photos to other members.
No matter how explicit these photos may be, and they often are just that, the senders can rest assured that they won't be saved by those who received them.
They only last for a short period (around 30 seconds) and are erased forever afterward.
We would say that this disappearance feature creates the biggest effect and makes things more interesting, since exchanging alluring, short-lasting photos back and forth just spices things up even more.
However, not only that users can exchange photos, but they can also chat or exchange SMS messages if they wish to move their communication offline.
OFL Top Recommendations based on 100,000+ Survey

"Serious Relationships"
"Discreet Hookups"
"Best Course for Men"
"Quick Flings"
"Normal Hookups"
"Our Quiz"
They can also create videos and share them with certain members or make them public, create live streams and even earn money that way.
There are also numerous video or group chats, that one can join.
Snapsext creators thought of everything and even created the Safe mode, which is for the more timid users, who wish to keep things more private, but they aren't allowed to use video chat.
We found this app to be very interesting and fun to use, however, we must say it is not free. We will talk about membership options in the following sections.
Features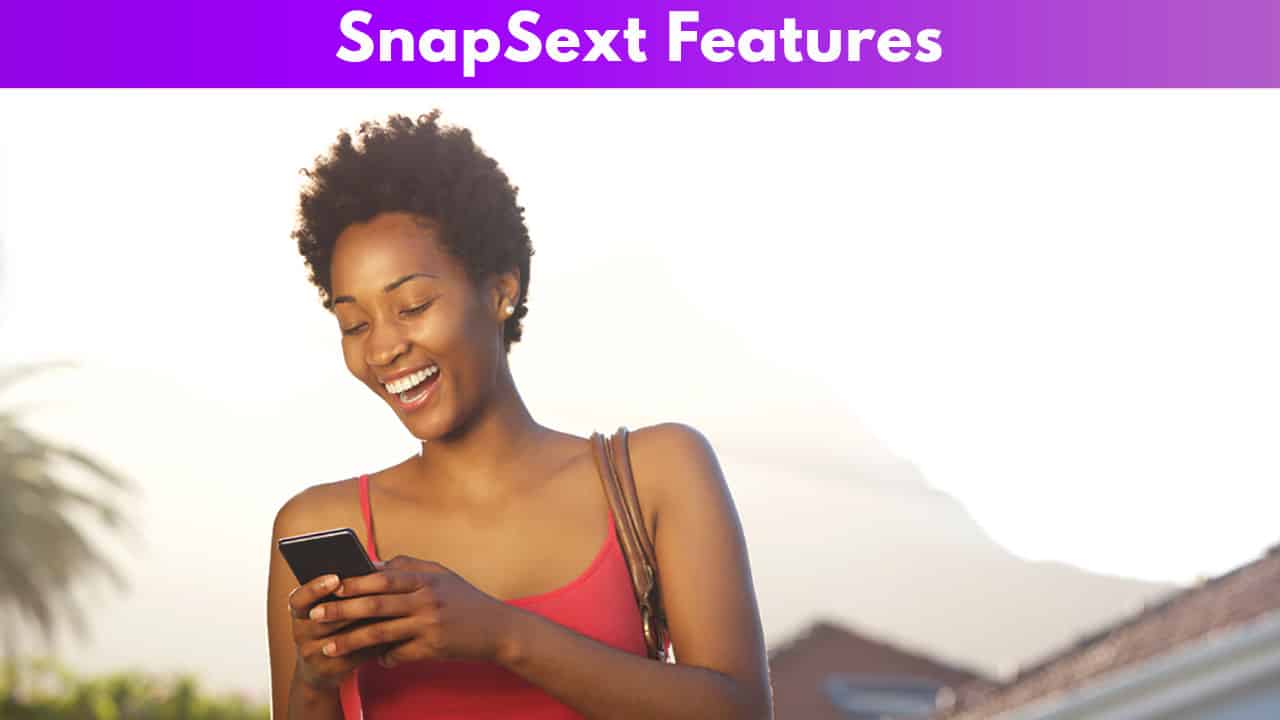 Snapsext offers all of the necessary features that one high-caliber easy-hookup app requires to enable a successful online hookup:
The registration process is very easy and fast, and by fast we mean the fastest we encountered in numerous dating apps we have tried
The interface is very friendly, colorful and alluring with various quite suggestive and provocative photos of women, from which some are barely even dressed
Since this app is all about casual meetings, one night stands and other forms of non-serious relationships, it offers several search criteria one may use to improve their search.
For example, the user can emphasize their search for a friend with benefits, a threesome, online dates, etc.
Besides these filters specific to online hookups, there are also basic and advanced filters such as someone's age, location, online status, or how long they have been a member and other…
Communication between users is possible via several options: you can use regular chat to exchange messages, you can see someone's mobile number and move communication offline, you can send videos to someone, or take part in group chats and group videos
As we have mentioned, there is Safe mode for the shyer or simply more privacy-oriented users which disables certain options, such as joining video chats
There are several membership options
There is a wide user base with thousands of profiles
Besides there more common features, there are three which are a big plus for this website:
"Hot or Not" – This is one of the main features and it allows you to go through many profiles and profile pictures in the app and to decide if the woman or a man you are seeing is "hot" or "not".
After you've gone through enough profiles, you will most likely get reciprocal matches for yourself.
This option is similar to the one that Tinder has: if you swipe left on someone's profile and indicate that you find them "hot", then they can do the same, which leads to your match and you can send messages to each other.
Hotness Factor – This is the factor that mainly depends on your activity on Snapsext and is shown as the number of flames shown on your profiles.
This hotness factor can impact your popularity quite a bit by boosting it if you are very active or lower it if you start ignoring your profile.
Being very active is seen as sending a decent amount of messages, uploading your photos constantly, using search criteria often, taking part in group chats, etc.
So the more active you are, the higher the hotness factor you'll receive.
Thus, be sure to use your Snapsext regularly, since everything is linked and the higher hotness factor and higher popularity will help you achieve the goal of meeting more people.
Video Chatting – This method of communication was already mentioned and it presents one of the most important features on Snapsext. This allows you to talk freely with someone, almost face to face and this is what makes this app stand out.
You can see the person for who they are without being afraid that you are talking to a robot or someone presenting to be someone else.
You can talk one on one with a member or join one of many group video chat rooms. If communicating with several people at the same time is your thing then this option is perfect for you. You just need to pick the chat room and see who is in there before you enter.
Besides joining the existing public chat rooms, you can also create your own with one or more members. You don't need a webcam for video chatting, however, you should have one to interact better and show people your face.
Sign-up Process and First Steps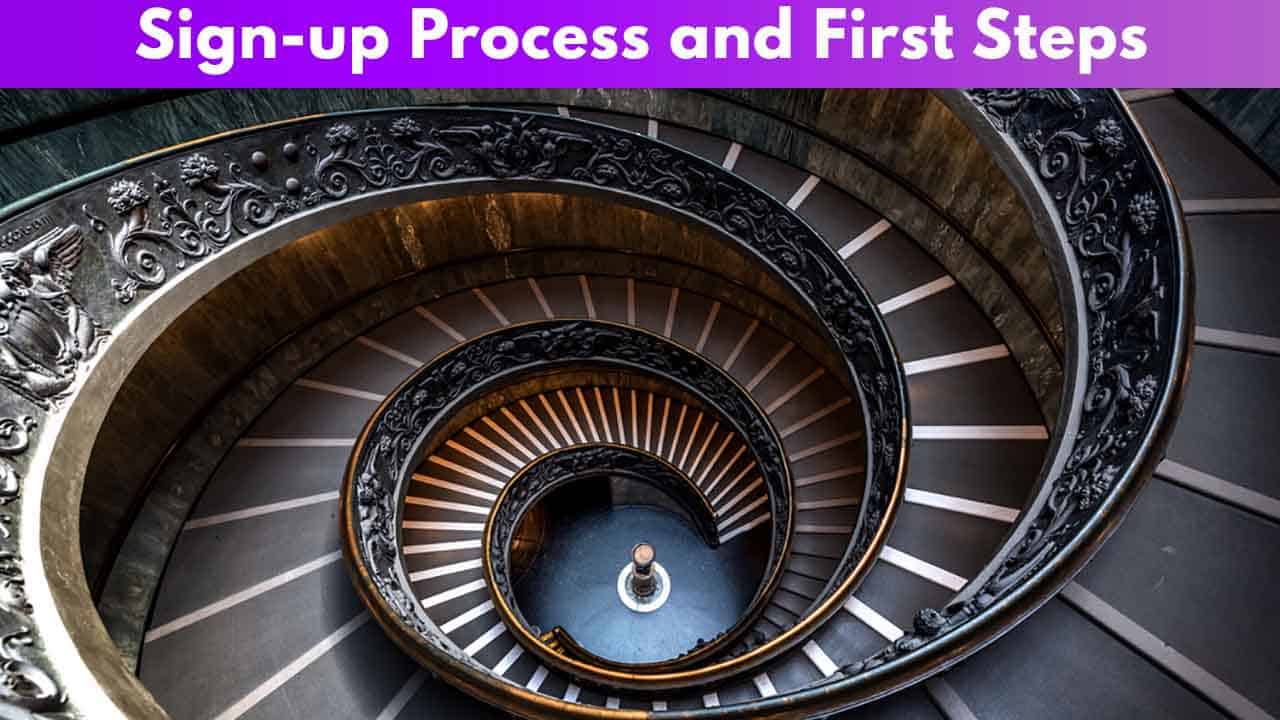 What we love about this app is the fast registration process.
The registration and profile creation doesn't take more than a few minutes, they are very simple and fast, compared to many other tiresome ones that other dating sites offer.
Another addition is a lot of tips and tricks which this app offers during that process and the goal is to help you create as best profile as possible to garner a lot of attention from other users.
The first thing Snapsext needs to know is if you are a "man" of a "woman" and what gender you are interested in meeting and hooking up with.
The next step is entering your zip code and enabling Snapsext to see your location to list all of the profiles in your area.
It will show you a glimpse of their profile and give information about their preferences and if they wish to hook up.
Snapsext doesn't only exist in the US, thus if you are in another foreign country, you will be able to pick your country from a drop-down menu and the app will present you with all of the members in your area.
Since Snapsext is rich with explicit and quite nude content, it is allowed for people who are 18 and older.
The last step is to give your email address and to create a password for the website which will allow you to receive all of the necessary updates and notifications about the app and your presence on it.
Verification – This is a very important step you should complete if you wish that other members trust you with their photos, videos, messages, and other information.
To be verified you need to have a webcam for your photos and videos and to also enter some personal information to verify your status as a real human being.
When the verification is completed you will get a big blue badge with a checkmark, as an indication that you are "trustworthy".
A piece of good advice is that you keep in touch with other verified members only because this will improve your safety and the safety of your content. No matter how much the app takes privacy seriously, it is prerogative that you do as much as you can for it as well.
Pricing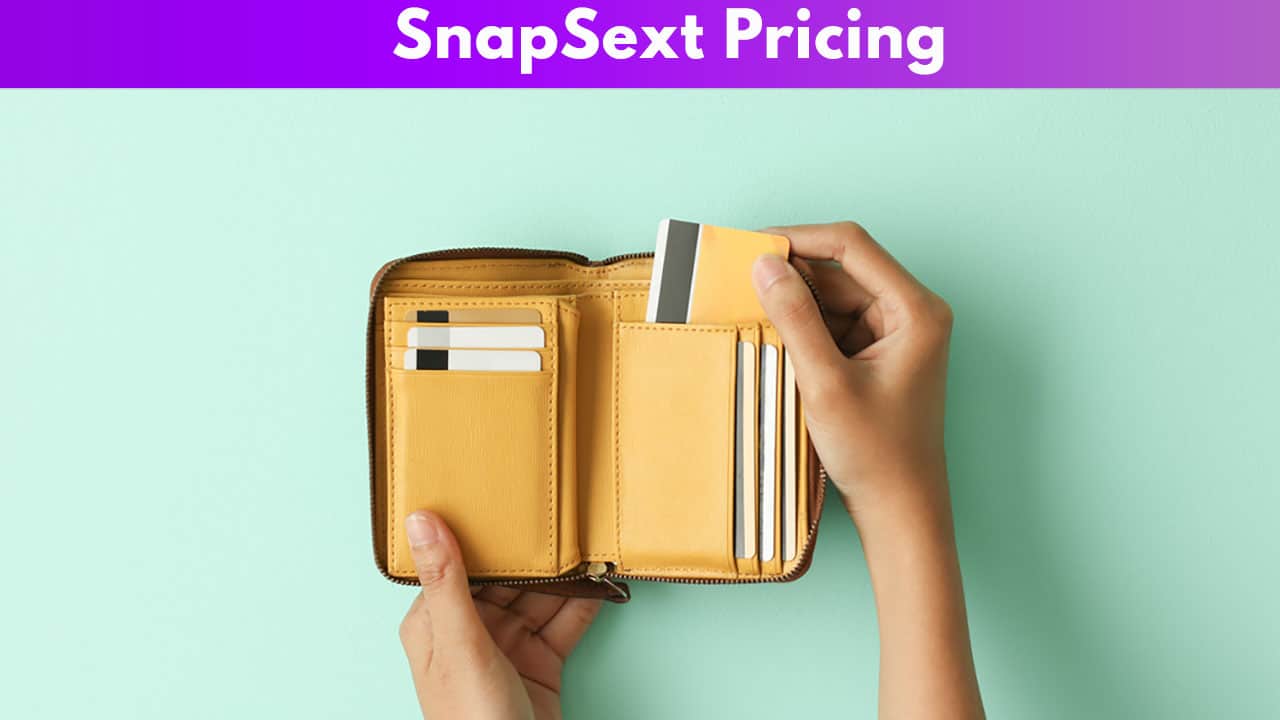 What we found to be a con of this site is that many activities can't be done without paying for a membership and there isn't a free trial period.
For example, if you don't upgrade your profile you can't contact other members or view their profiles and that makes the app pointless.
However, on the bright side, there several membership options that let you try the app out for a shorter or longer period.
Pricing model:
Gold 2 Day Trial: $0.95
Gold 7 Day Trial: $9.95
1 Month Gold: $34.95
Gold 6 Months: $69.95 as one payment or $11.65 per month
Gold 12 Months (plus 6 months free): $6.67 per month
Pros and Cons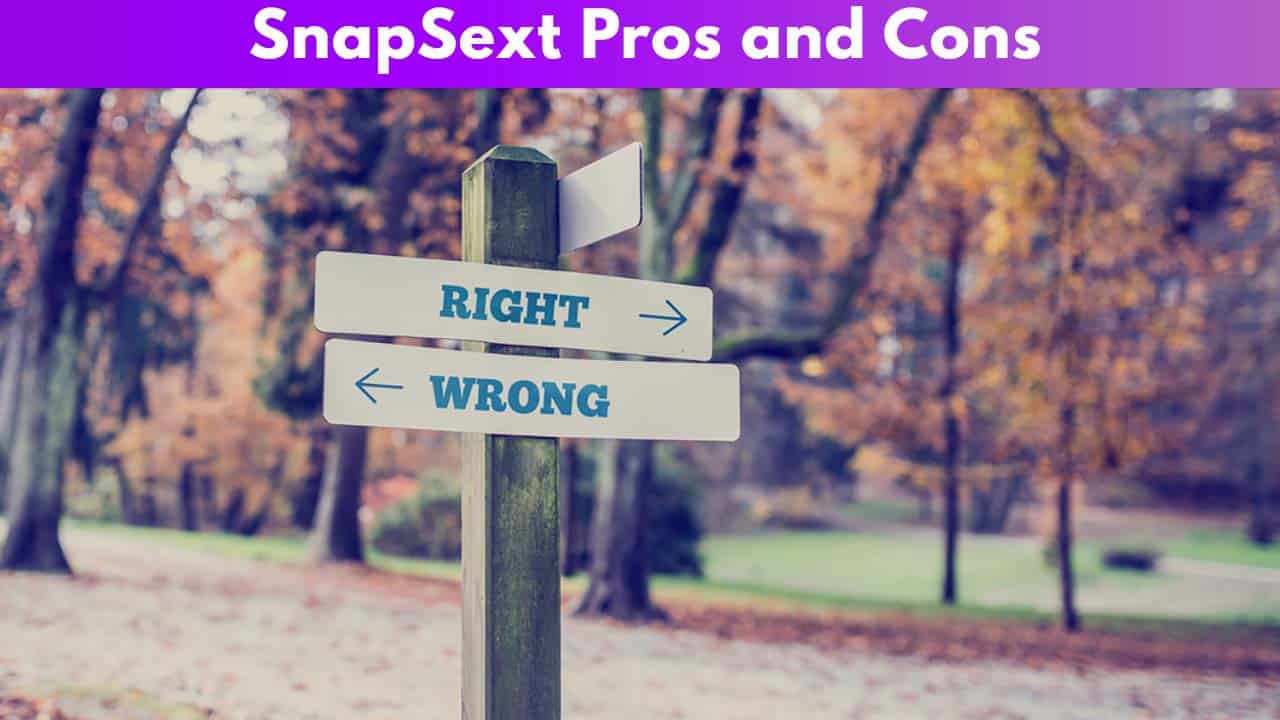 Pros
Easy to use
Variety of methods for communicating
People get exactly what they are looking for: a lot of explicit and nude photos of people looking for easy hookups
Interesting features such as "hot or not" and "Hotness factor"
Very good search criteria
Cons
Non existing free trial
The free version of the app makes it pointless, which doesn't leave much choice
Robot accounts: During our trial of this app we've been messages by many females with pretty empty profiles which led us to be suspicious and think that there are many robot accounts.
Overall Rating
Signing Up – 5/5
Communication – 4.9 /5
Search Filters – 5/5
Ease of use – 5 /5
Customer Service – 4.7 /5
Safety and Anti-Scam – 4/5
Number of Members – 4/5
Overall Rating – 4.5/5
Is Snapsext Legit?
Opinions on this app are quite divided, some users have had luck with finding their partners for casual hookups and have been very satisfied.
However, many users say that Snapsext really is a scam. We will talk about it in the last section.
When you look at this fast hookup service, it seems legit. There is a wide user base, thousands of pretty hot and exciting photos to look at, not mention the videos as well.
Users come from different parts of the world and no matter where you are, there will be a smaller or larger group of people who use Snapsext.
There is also a customer service, which does a pretty good job and answers inquiries without long waiting.
However, even with all of this said and with all of the existing features, many users keep saying that this is nothing but a scam, which leads us to the question:
Is SnapSext a Scam?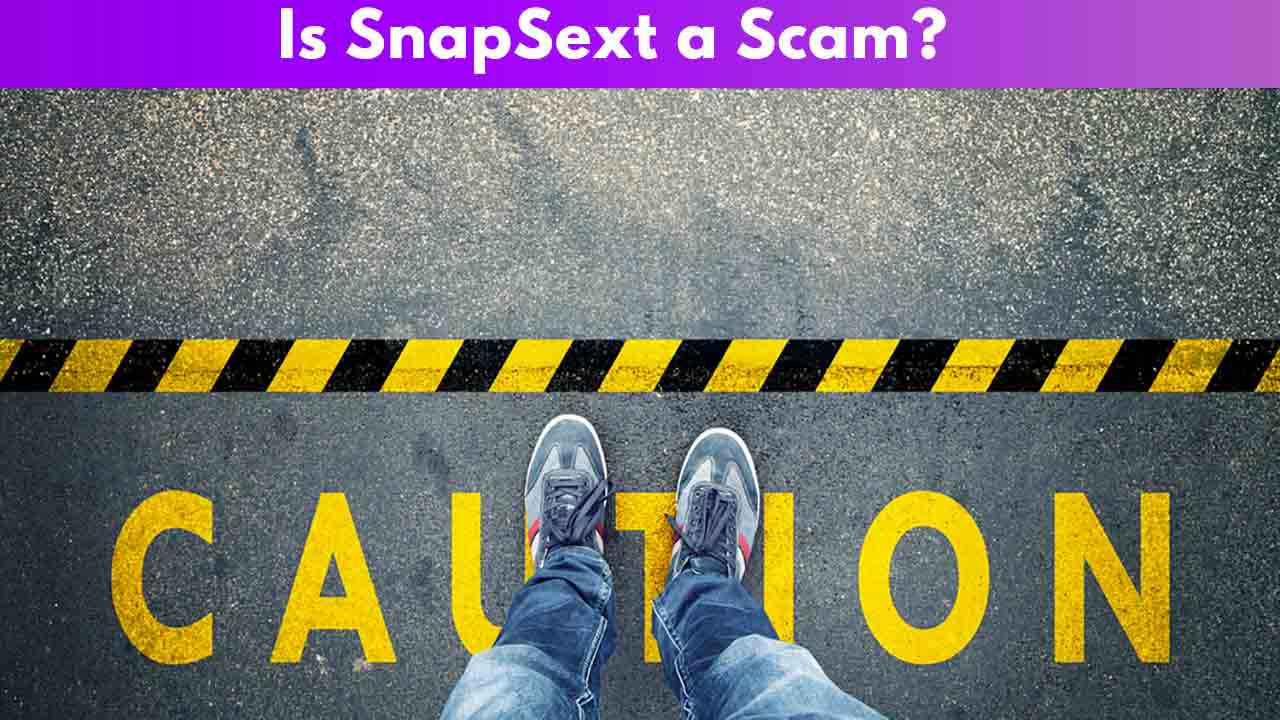 While writing this ultimate Snapsext review, we spent several weeks using it and talking with dozens of users, both male and female ones.
We searched for fast hookups, casual dates, and even threesomes since search criteria allow it.
When we first created our profile, we couldn't help but notice how fast the procedure is and wondered how is it possible to have a profile which requires almost no information.
Well, without having an answer, we continued the journey. We created the profile and in the matter of a few hours, we got at least a dozen messages, all from very attractive females asking to meet up.
This was very suspicious since our profile was almost empty and had nothing special to offer; even our profile photo was very basic.
When we tried to answer, we couldn't of course, since every communication is enabled only after paying for the membership.
And that is what we did, we chose the 1 month Gold option for $35.
After reading the received messages, we were left confused again, since it was obvious that they were sent by robots, who actually encouraged us to subscribe to read what they said.
After the realization that robots exist and talk to us, we were unsatisfied, since we didn't pay $35 to sext a robot.
However, after several days, we started communicating with real humans, which started changing our opinion.
Those girls were real, the men as well and real photos were exchanged.
We entered several group chats and even video chat rooms and saw real people talking about different topics.
Yes, several times we saw quite nude people enjoying their video chat, but we also encountered chat rooms where the main topic wasn't sex.
After those couple of weeks, we had a very clear picture of this app and very satisfied with it.
Yes, several things could have been better, such as fewer robots, available free trials and a bit cheaper memberships, but besides that, it did serve its purpose.
Final Word on Snapsext review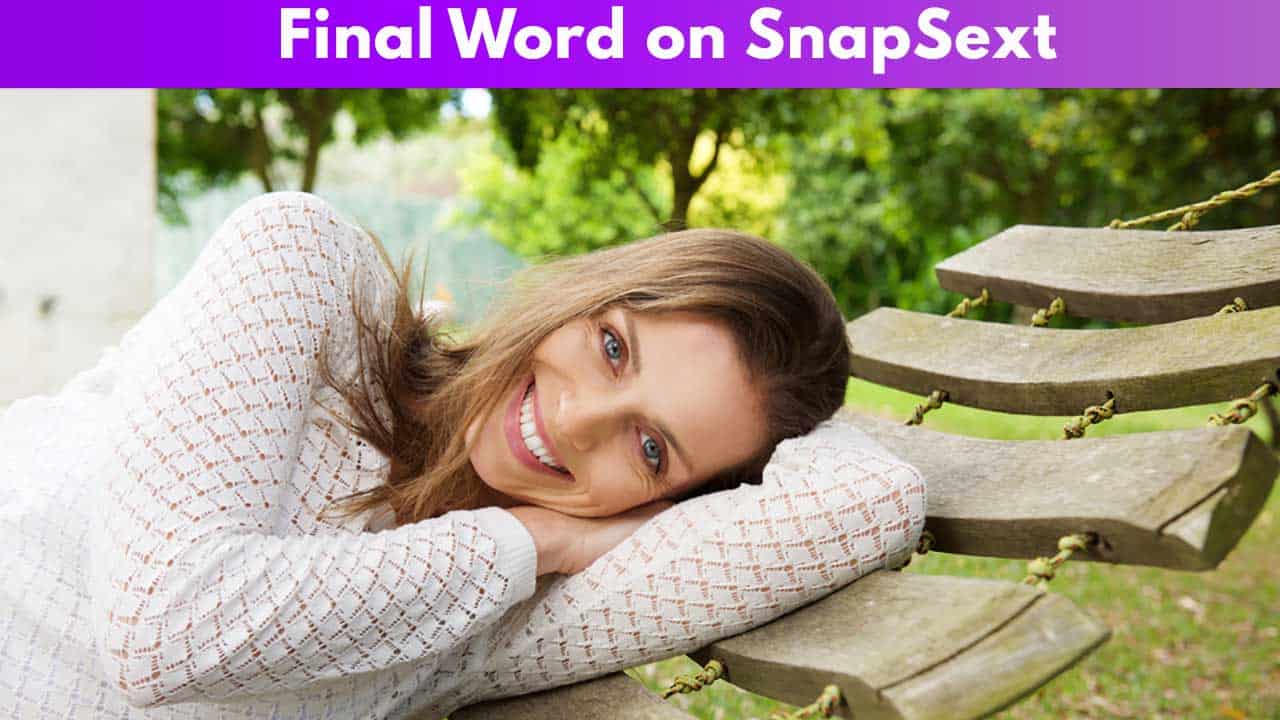 Snapsext belongs to the new generation of dating sites – fast hookup sites that rest on the new trend of sending sexy nudes to the potential partners.
If you find yourself liking this trend, its naughtiness and the excitement around it, then you should definitely give this app a try and enjoy thousands of sultry and provocative photos.
In this place, you can pretty much see everything that might interest you about the potential hookup partner without having to meet first.
We suggest that you keep being patient since every success requires it and even if you get contacted by the robots, don't get discouraged, as many other dating sites have them as well.
You can rest assured that you will have communication with real people and enjoy the message, photo, and video exchange.
We are sure your hookup is waiting for you!