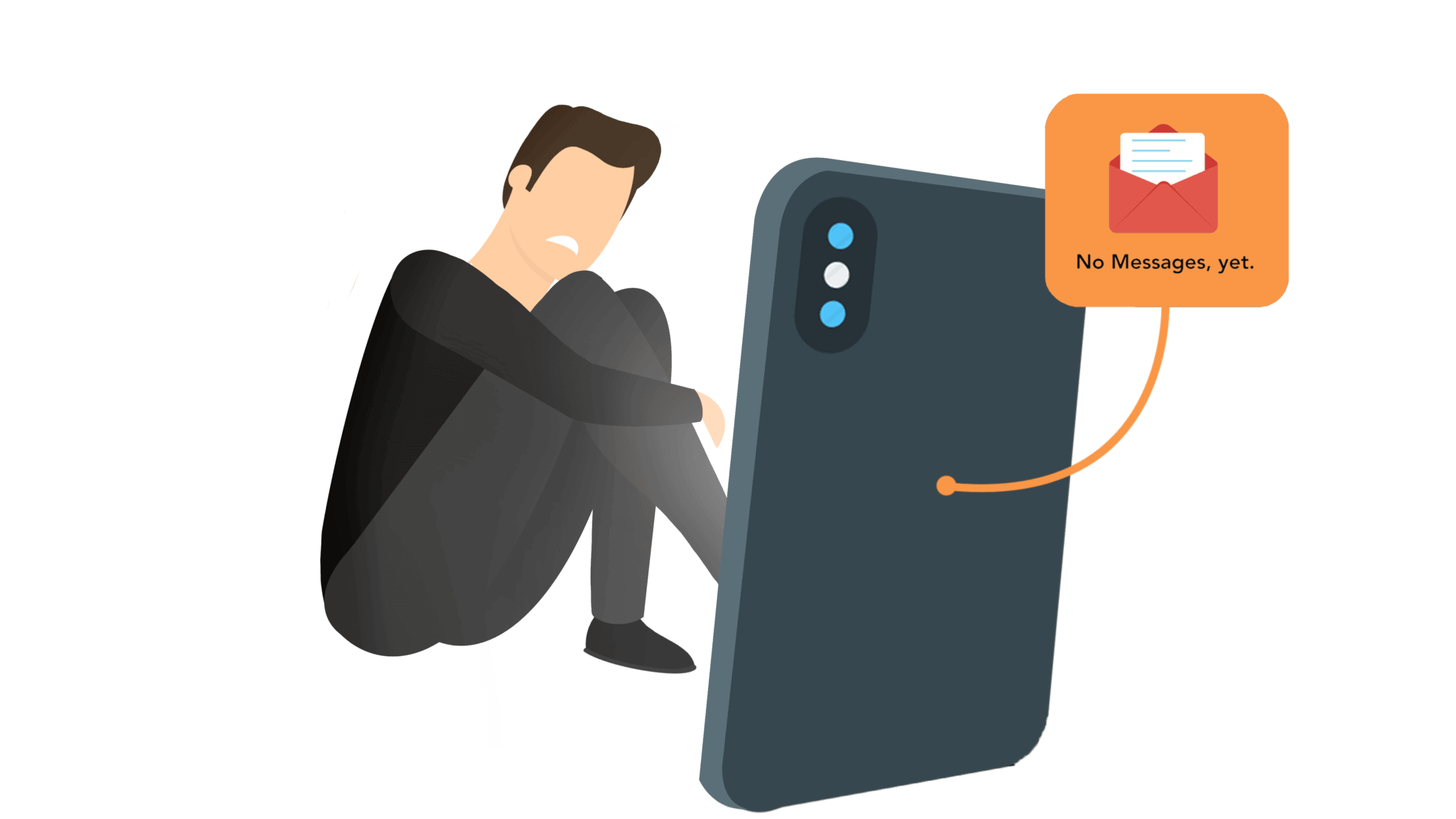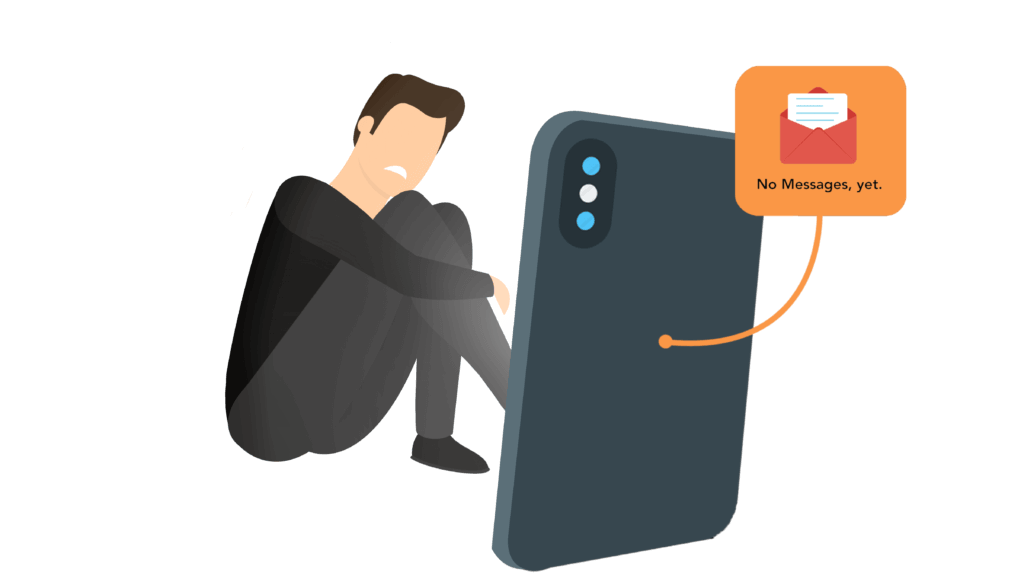 You may be in the same situation as countless males around the globe. You are wondering, "Why can't I get a girlfriend?" Sometimes you feel like the whole world is conspiring against you.
After all, take a look at all of the cute girls on social media and you will see that their boyfriends aren't anything special. If anything, many of them are well below average.
So, what is holding you up from getting a hot girlfriend that will make you the envy of other guys? You may just be surprised at what is holding you back from getting the girlfriend of your dreams.
You're ready to start fresh with the dating game when you up your social skills with dating tips and can't wait to attract women.
OFL Top Recommendations based on 100,000+ Survey

"Serious Relationships"
"Discreet Hookups"
"Best Course for Men"
"Quick Flings"
"Normal Hookups"
"Our Quiz"
Many of those reasons could be that you don't have the secret recipes to get a woman online. We have incredible guides that will help you out of that dark space into the light of woman all over you – and they are completely free.
Is your dating app giving you the best chance for success?
Make sure to take our online dating site/app quiz to find out.
People who follow our dating site suggestions have on average 2 more dates per month.
Quick Tips to get a Girlfriend
Whereas you have applied all your dating skills and yet you have no girlfriend to show for it, it is time to create an appealing profile on a dating site. While you get ready to mingle by being sociable and responsible, let her know you are interested in her as a date and dress well always.
You Are Not Putting Yourself Out There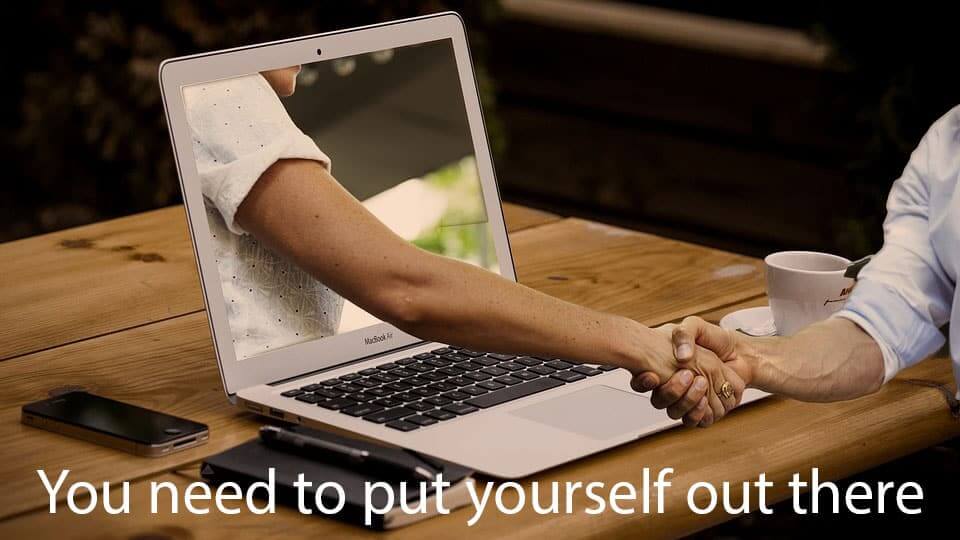 When you are all out of groceries, do you expect more food to magically show up in your refrigerator? Of course not. You go out to the supermarket and buy your chicken, milk, and Cocoa Puffs.
So why in the world are you thinking you deserve to have a girlfriend when you are not making the effort of wanting to find one in the first place? It is tough to find a nice girl to date while you are on your couch playing video games.
You must put yourself out there and then you'll be surprised at what happens. This doesn't mean that you have to go out to the bars to try to find a woman. There are much better places to find a quality woman than getting liquored up at the local establishment.
One of the very best places to meet a woman is at the gym. Soon you will rid yourself of the pessimistic mantra of "Why can't I get a girlfriend" and it will be replaced with "There are just too many good women to choose from".
There are women of all types at the gym. You will have the fitness enthusiasts that are always there getting a sweat on and then you will also have the ones that are merely trying to get a little more toned. This definitely works in your favor.
There are no wrong places to meet good men and women, in the long run, you just need to put time and effort, into making it happen, and meet up with the love of your life.
If the gym isn't your type of places to meet a woman but you still want to get yourself out there so women know you exist, it is time to try some online dating. Match, Tinder, eHarmony, or any of the various dating sites will let women know that you are single and ready to mingle.
Just pick out three or four good pictures of yourself doing something fun and post it on your profile. But avoid posting any selfies. No man should ever put up selfies on a dating profile. It will make you seem boring and have them question whether you have any friends. Your profile picture will have to be the killer!
It is true that most people will look at dating profiles and know whether they will date someone within a few seconds based on the pictures alone. If you don't have attractive and interesting photos, then the women are not even going to read your profile.
Next thing you would have to do is write a witty dating profile that women will find interesting. This is where many men fail. They write down some dull statements like "I like to have fun". Speed up your chances with powerful imagery on your profile.
Here's the thing, Brainiac. Everyone likes to have fun! That's why it is called fun in the first place. It is enjoyable and produces a good time.
Make sure you talk about your interests in your dating profile as well. It's okay to say you enjoy binge-watching Netflix now and then, but don't make it seem like you spend all of your time on the couch. Say you enjoy hiking, spending time with your dogs, eating at the newest restaurant… You know. Things that most people enjoy doing.
Your choice of username too is an intricate factor to increase your chances of securing a date with someone willing.Try not to bore women with the not so awesome content on your profile.
OFL Top Recommendations based on 100,000+ Survey

"Serious Relationships"
"Discreet Hookups"
"Best Course for Men"
"Quick Flings"
"Normal Hookups"
"Our Quiz"
The final way to be successful with getting your presence out there for online dating is to email the women. It really is, unfortunately, a numbers game. The more women you email, the better chance you have.
There are usually more men doing online dating than women, so some of these ladies could be getting 100 emails a day. You will have to make yourself stand out from the rest. Don't just send them a one sentence email. Write them a short letter letting them know you have been taken by their profile.
The email should contain messages that will call out to that special someone, so you need to brush up on words you use to communicate.
These are just a couple ways to get yourself out there for the ladies to see. There are numerous other ways as well. But it will take a bit of initiative on your part.
Be open-minded about where you will find the right girl.
You Have Trouble Talking to Girls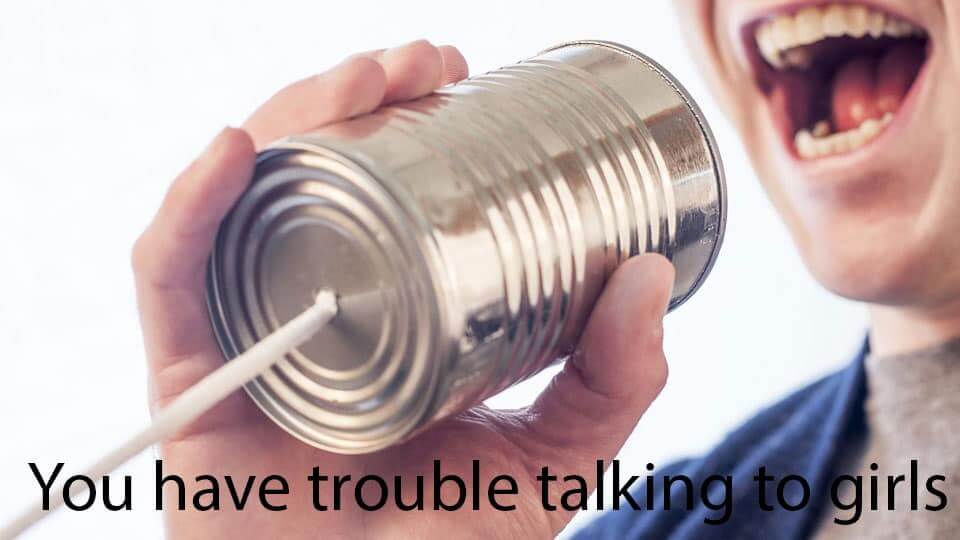 Does your tongue get all tied when you try talking to a girl for the first time? Even if you have known the lady for a while, you still are probably not saying the things she wants to hear. Some guys just have a very tough time talking to girls.
Stop thinking about the fear of rejection at the early stages of dating when finding a girlfriend.
The clueless man will try to remedy this situation in three ways. One way would be to get ridiculously drunk and then try to start talking to women. The problem is they will view you as a man with a drinking problem and you are probably sputtering nonsense anyway.
The other way a clueless guy will behave around women that he has trouble talking to is just mindlessly laughing. You know the type. The nervous laughter who really isn't listening or saying anything. They just try to fill the silence with their giggling.
The third way a clueless guy will try communicating with women is he slyly joins a buddy or two as they are chatting up a girl. The clueless guy will just stand there silently, but still, act like they are actively participating in the conversation. Instead, they just appear to be a silent creep eavesdropping without trying to hide it.
If you have trouble chatting with girls, then the best strategy you can use is to improve your weakness, try learning a thing or two about flirting and still be cute about it. Take baby steps and try having short conversations with complete strangers. Eventually, this could translate to having a meaningful conversation with a woman.
Plus, there are women out there that enjoy the strong silent type. But there is a fine line between being strong and silent and being mute and awkward.
At some point, you are going to have to know how to talk to girls. Yes, girls don't want the weak ones, just go out and have a conversation that conveys your feelings.
The trick is to realize that they are just like more sophisticated guys but with boobs and long hair. That means keep the cursing to a minimum and use some manners. Also, try to flirt a little without being too obscene to reduce your chance of screwing it up.
You Are Planted Firmly in the Friend Zone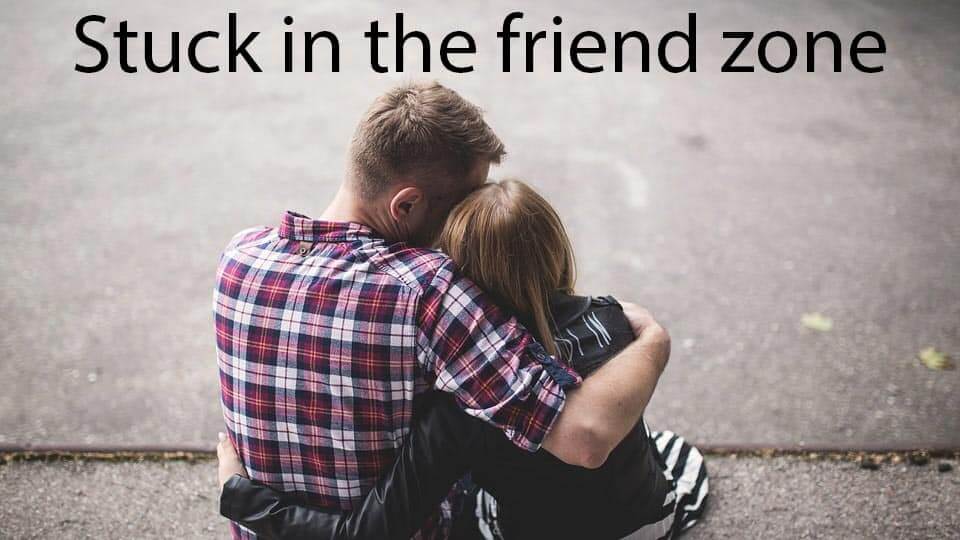 We have all been there. If a guy tells you that he has never been stuck in the friend zone with a girl that he likes, then he is lying to you. And it is a long and hard (sometimes impossible) climb to get out of that zone.
Being stuck in the friend zone is like being stuck in Superman's Phantom Zone where he sends the most evil villains. Once you are in there, it is tough to get out. Why can't I get a girlfriend? Because you are taking on the role of a friend instead of a lover.
If you are friends with a girl for longer than six months or so and have never even flirted with her or tried to turn it into a romantic dating and relationships, she is going to view you as merely a friend. It is just something that happens. It is like if you don't make your intention known to her right away, then she does not even consider you as a guy she would date.
And the main problem for you is once you are merely friends for so long, it can get mighty awkward when you try to tell her that you are interested in making her your girlfriend. It would be as if her pet dog said he wanted to date her. It just isn't happening.
So how do you fix getting out of the friend zone with the girl you want to become your future girlfriend? The trick is to make her jealous.
Cancel on her a couple times when you guys have plans and let her know that you are doing it because you have started dating someone. Women are jealous creatures. Even when they tell you they aren't, they most definitely are.
If she thinks that you are wanting to spend your time with another girl, she will soon become green with envy. And once she is jealous, now is the time to strike.
Tell her that you would rather be dating her but you just can't tell if she is interested. This might have to involve a night out of drinking before the two of you are able to pour your little hearts out. In any case, it will break the ice and let her know that you are interested in her much more than a friend.
Always take note of the body language of your female friends when with a group of friends as you can find a real girlfriend among them.
Do not ruin your chances of finding a girlfriend by putting the girl you meet in friendzone.
Your Appearance Is Doing You In
Y
You don't have to be a Greek god walking around with abs and muscles bulging out of your shirt to get a hot girlfriend. Still, it doesn't hurt.
If a girl tells you that she doesn't care what a guy's body is like, then she has never been with a guy that had muscles. Or she is flat out lying. that is why if you consider online dating, make your profile picture the real deal make it a little extra sexy.
There are guys with huge muscles walking around that have amazing girlfriends and it is all based on their looks. They act like they don't have a brain in their head, but yet the women are attracted to them.
If you don't think you can become a muscular freak, then there are other things that you can do. You can start dressing better for one. Jeans and a t-shirt are okay now and then, but if you are trying to impress, then act the part.
Switch your style up and wear a dress shirt now and then with nice shoes. Give your hair a bit of style as well. If your hair is slowly fading away, go ahead and get it cut short. The military look always gets the girls.
Your appearance does not just end with you, but it also extends to your vehicle and the place that you live. Everything needs to be on point if you truly think your looks are holding you back.
You don't have to be a young Brad Pitt or the Rock, but you also shouldn't be looking like you are homeless or missing a few chromosomes. Work with what you have and improve it the best you can.
You Are Living in Your Parents' Basement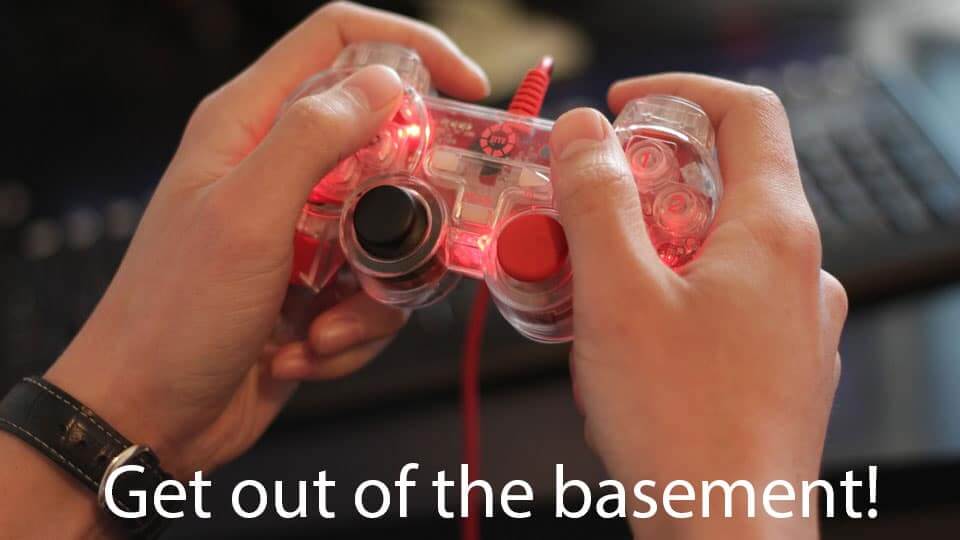 No girl wants to become a girlfriend to the guy who cannot financially support himself because this means he won't be able to support her either. If a girl has to continuously pay for the dates and make small talk with your parents every time she visits, she is not going to want to be in a committed relationship.
Why can't I get a girlfriend? It is because you are not really a true man yet. If your parents are supporting you into your 20s and beyond, then maybe you should be focusing on other things besides acquiring a permanent girlfriend.
There are ways to climb out of this situation and make yourself more desirable to girls. Start saving up your money and look for a place of your own. If your job is horrible, take the initiative and look for a better one. If your education is holding you back, then take some classes in something that you are interested in.
You really can't blame a girl if she does not want to be involved with a guy that has financial troubles. Just like you probably wouldn't want to start dating a girl that is so far in debt that she doesn't see a way out.
When you finally figure out who you want to be with online or offline, use these fantastic guides to know how to find a lady that guarantees success from day one you start using it. Join the team of people that have benefitted from it.
References