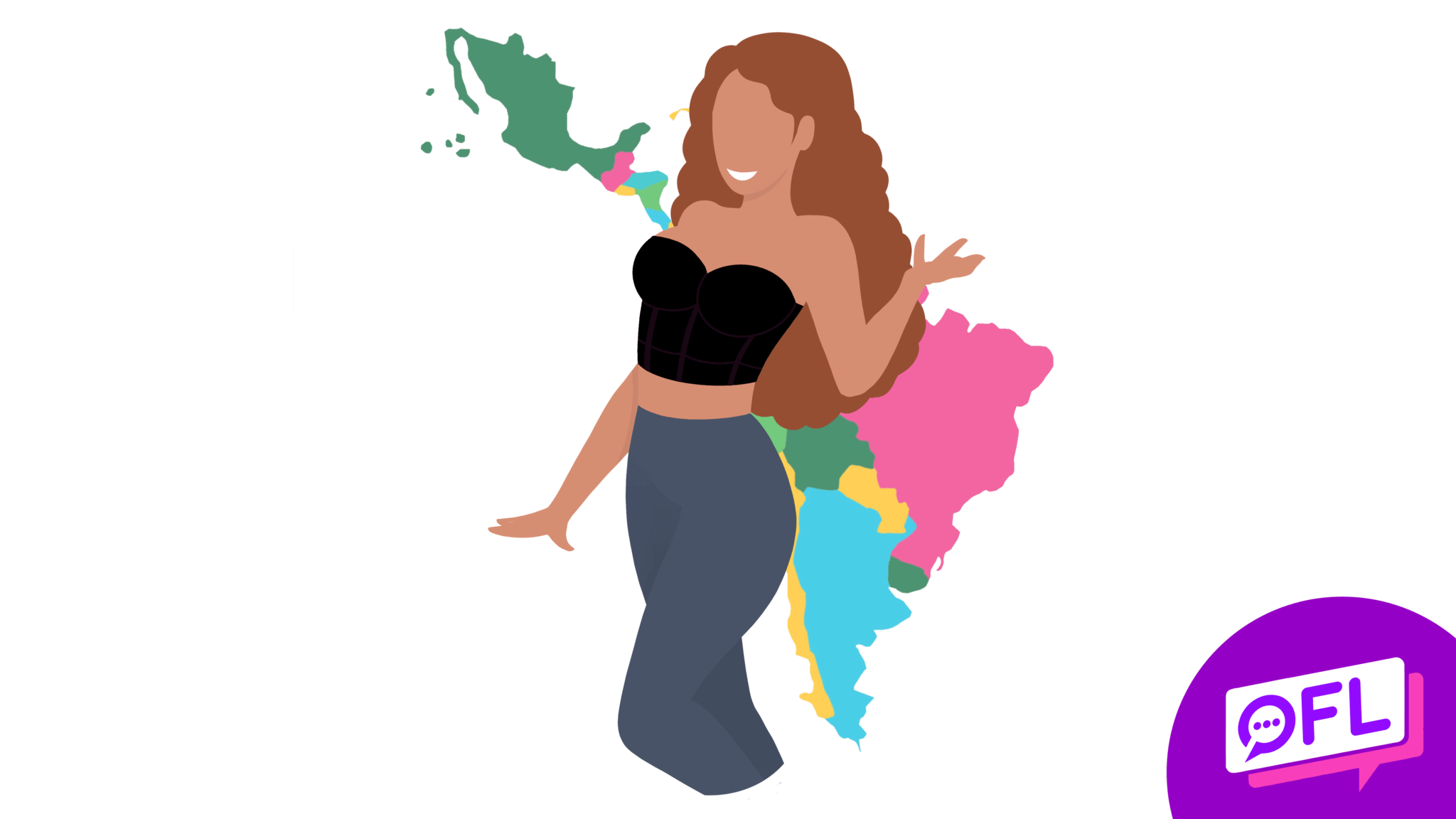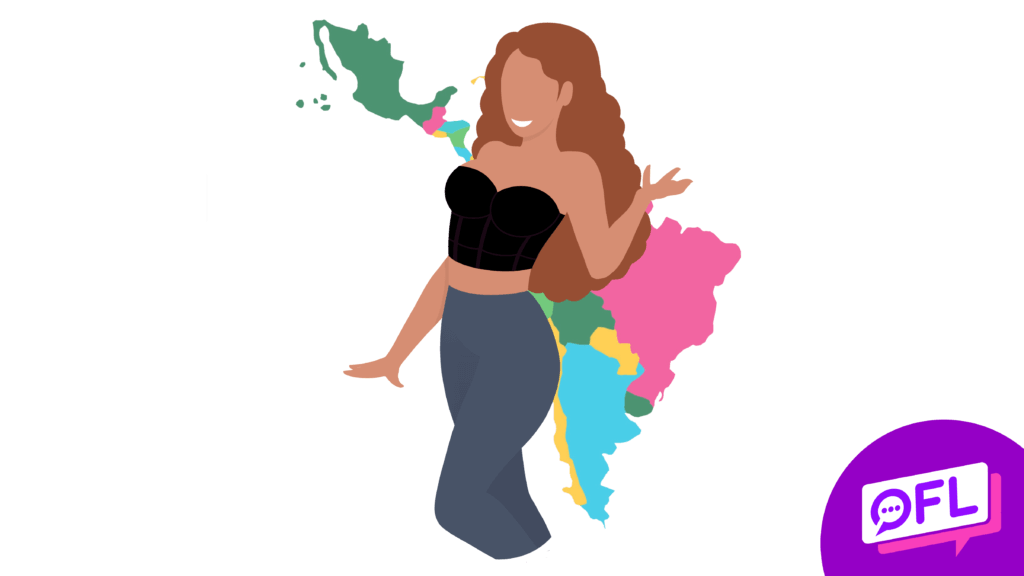 Online dating is truly fun, yet not all dating websites offer the same service, and it gets a bit more difficult if you are looking for a specific type of dating, otherwise known as niche dating (dating a specific ethnicity, body type, religion, and so on).
In this text, we have collected and described for your better understanding, some of the top online dating websites that are oriented towards dating Latinas.
So if you are interested in finding Latina love, or possibly even a hookup, keep reading.
You are bound to find something that suits you and your aching for a hot Latina girl.
OFL Top Recommendations based on 100,000+ Survey

"Serious Relationships"
"Discreet Hookups"
"Best Course for Men"
"Quick Flings"
"Normal Hookups"
"Our Quiz"
Find your Latina from the Best Latino Dating Sites!
Is your dating app giving you the best chance for success?
Make sure to take our online dating site/app quiz to find out.
People who follow our dating site suggestions have on average 2 more dates per month.
Best Latin Dating Sites in Video Form
Audio (podcast) form for those of you on the go
1. Amo Latina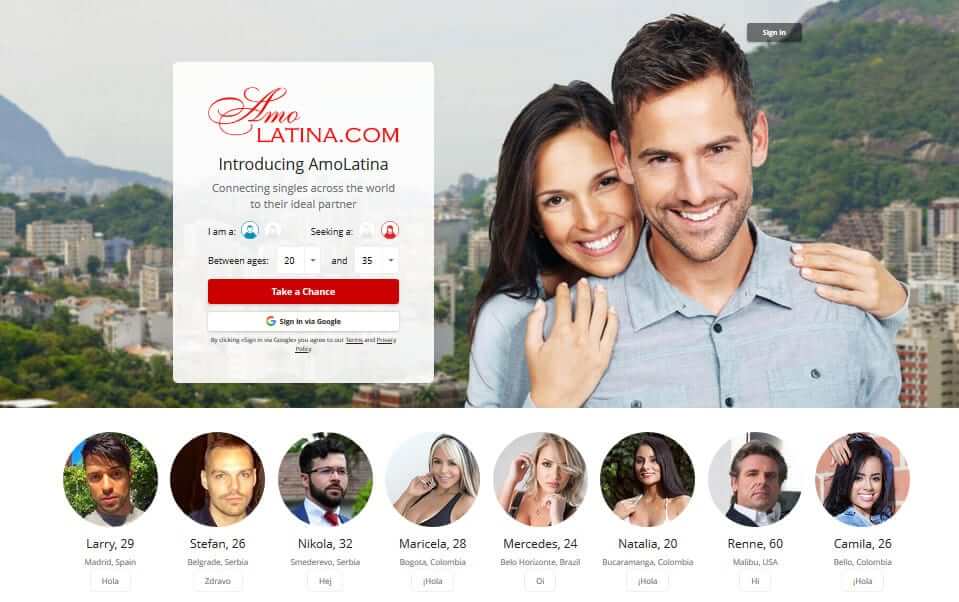 Ratings
Signing up – 4.5/5
Making Contact – 4/5
Profile Quality – 4.5/5
Overall Quality – 4.76/5
Pros and Cons
Pros:
There are more women than men on the app.
The great "Hobbies" feature that lets you share more of yourself and get to know other members better and find your match quicker.
The website with over 10 years of experience.
Active membership base.
Cons:
To contact other members you need to be a paying member, i.e. you need to purchase credits.
A lot of women are sending messages right away which is suspicious bot behavior, so be careful.
Demographic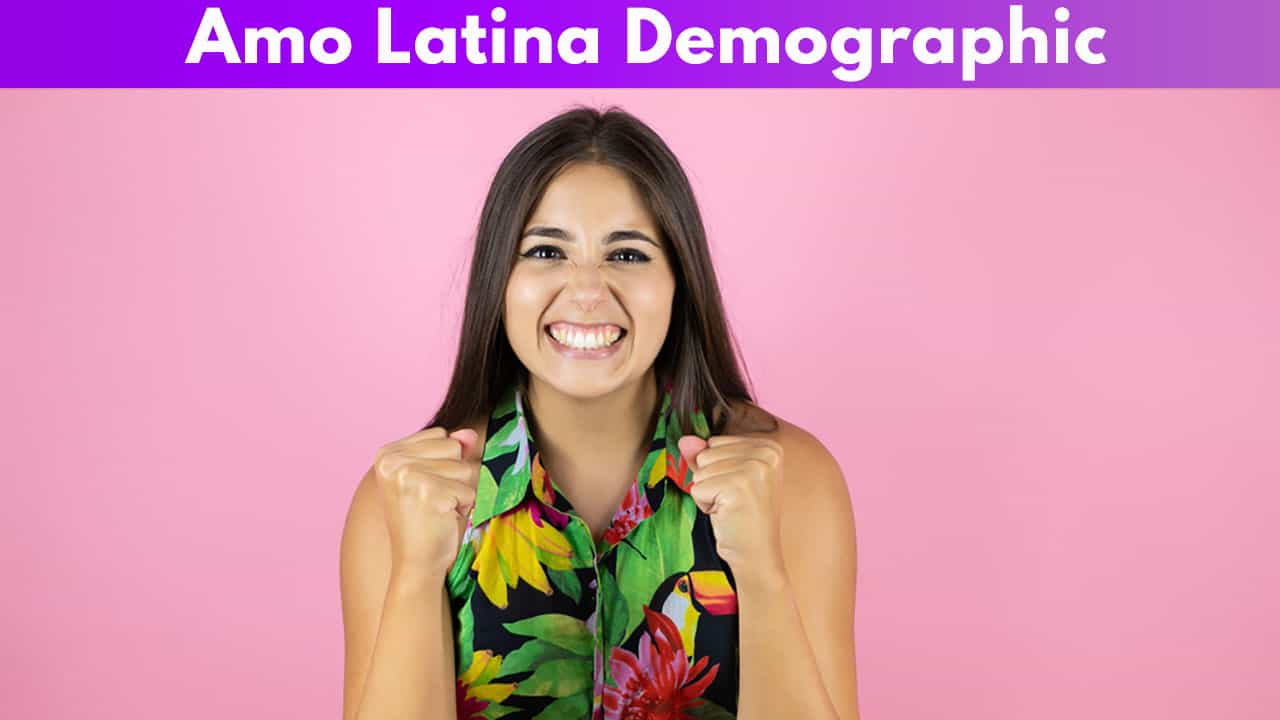 This is one of the Latin and Mexican dating sites that goes 60 to 40 in favor of the guys which greatly eliminates the competition and gives you a larger dating pool from which to choose from.
There is a large and active membership base mostly coming from countries of Latin America, yet half of the members are from the USA (and majority of them are of Latin origin)
Who is it for
If you are of Latin and Hispanic origin or appreciate them than this website is for you.
Guys especially have a great time with this because there are significantly more women using the app than men.
If you are looking for a serious relationship with a Latina girl, give it a go, there are a lot of single Latinas on the site and the odds are in your favor.
Ease of use
The features are pretty basic and the website is quite straightforward.
Even the unskilled users will not have a problem with this site. The only thing you need to get used to, that can be a bit tiring, is paying for all the features separately instead of having a paid for membership and using all those features for free.
FAQ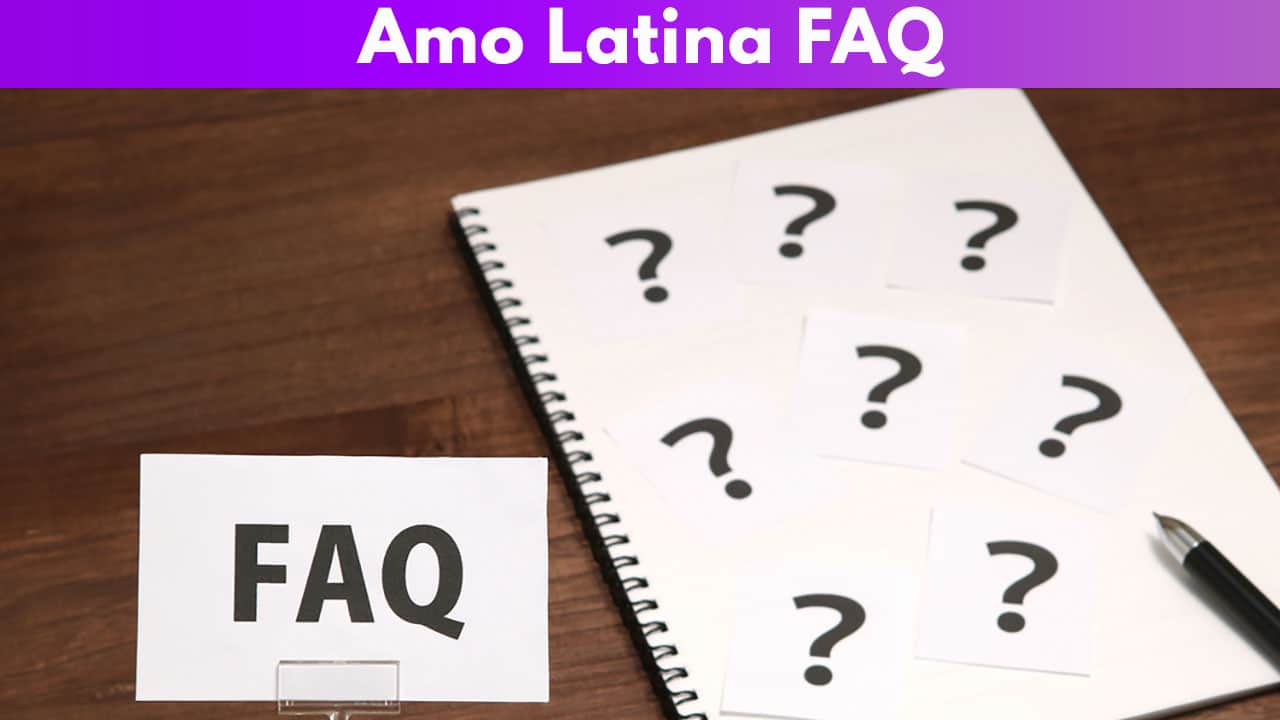 Is AmoLatina free?
You can join for free but you cannot connect with other members.
What are the AmoLatina payment plans?
There isn't a monthly membership plan, but you spend credits on actions you perform i.e. liking, messaging…
What are the AmoLatina credits?
They are the way you "pay" for specific features on the site. You need to purchase credits to connect with other members.
Overall rating
If you are ready to spend money on contacting Latinas on this website, you have great chances of actually getting a girl -8/10 is our overall rating.
2. Latino People Meet
Ratings
Signing up – 4/5
Making Contact – 3/5
Profile Quality – 4.5/5
Overall Quality – 3.8/5
Pros and Cons
Pros:
OFL Top Recommendations based on 100,000+ Survey

"Serious Relationships"
"Discreet Hookups"
"Best Course for Men"
"Quick Flings"
"Normal Hookups"
"Our Quiz"
Huge membership base – over one million registered users.
Active membership base – 3500 on a weekly basis.
Photos are visible for all members.
Profiles without photos are invisible for security and privacy reasons.
Cons:
It is available only in Canada and the USA.
The Messaging feature is not free.
There is no mobile app.
The profiles are not complete because there is an option to skip sections on signup.
Demographic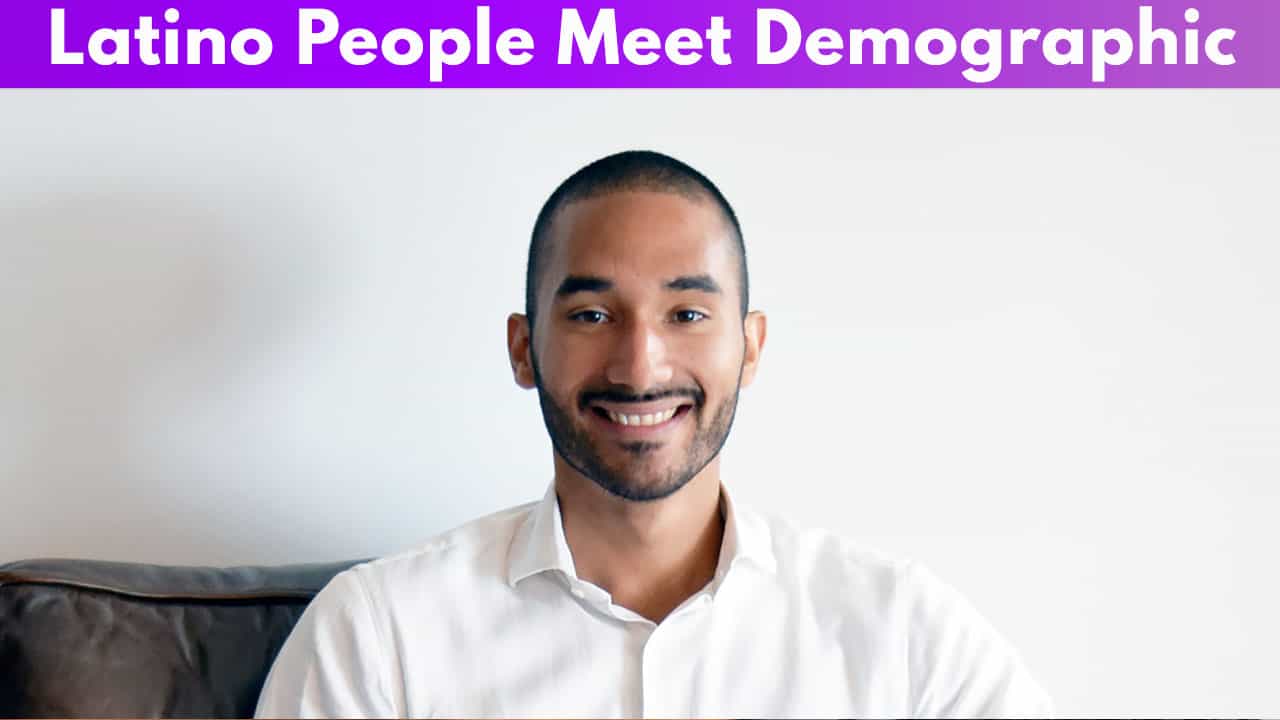 The membership structure is this: 40 to 60% in favor of the guys.
Is it perfect?
Not so much as there are other sites that have a more balanced male to female ratio, however, due to the sheer number of members- 1 million, and the fact that the members are pretty active, this issue can be easily overcome.
Members are mostly of Hispanic descent and coming from the USA.
There are members from Canada.
When age is in question, the site caters to a mostly younger population aged from 25 to 44.
The man to woman ratio is almost 50-50 in younger age groups (25-34, 35-44) where there is a larger number of single guys over 45 whereas the women of that age are scarce.
And this is where the unfavorable ratio is produced overall.

The members are largely looking for something meaningful rather than a hookup.
Who is it for
If you are of Latino or Hispanic origin and are living in the USA or Canada then this website is perfect for you.
A large membership base gives you the opportunity to choose from a large number of single Latino women and find your Latina love.
If, in addition to being Latino, you are looking for a serious relationship or marriage, then the match with Latin People Meet is even better.
Ease of use
The design and usability of the Latino People Meet dating website are pretty straightforward and not at all complicated.
The only thing you need to get a grip on is knowing what features are free and which ones are not.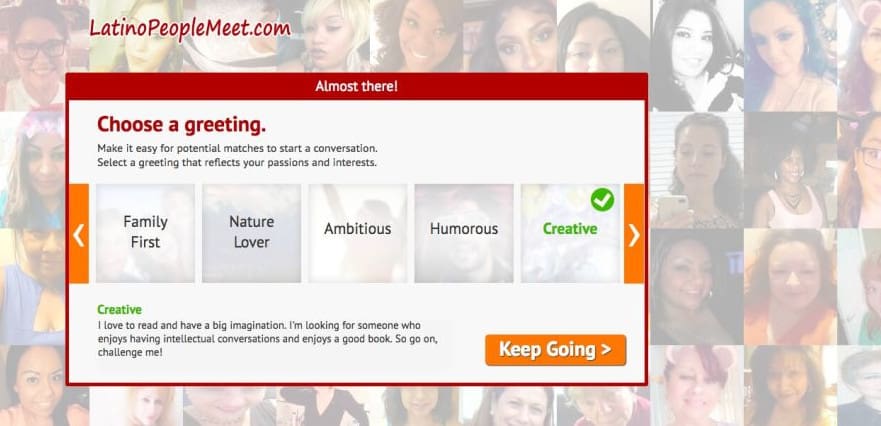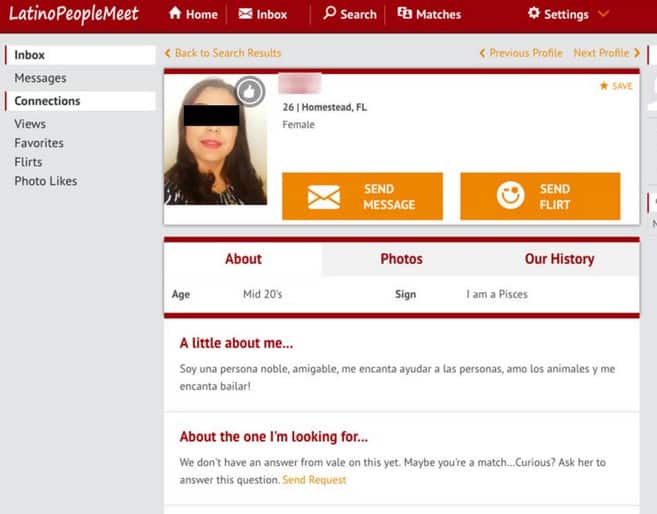 Exploring the app for a few hours will help you with that.
There are a few great features that help you navigate through the site more easily than through the other sites.
The example for this is the "Save" button that allows you to have all your favorite profiles in the same place (and since there are thousands of members active every week, its a huge plus not having to look for them over and over again).
The other example is the "Our history" feature which allows you to see how you have interacted with that person in the past (in case you haven't talked for a while for example).
It is worth mentioning that the sign-up process is quite quick and can be done under 3 minutes, yet you could give yourself more time to fill it out completely (About me, Photos) because the more information you provide the higher the chances are of finding a perfect match.
FAQ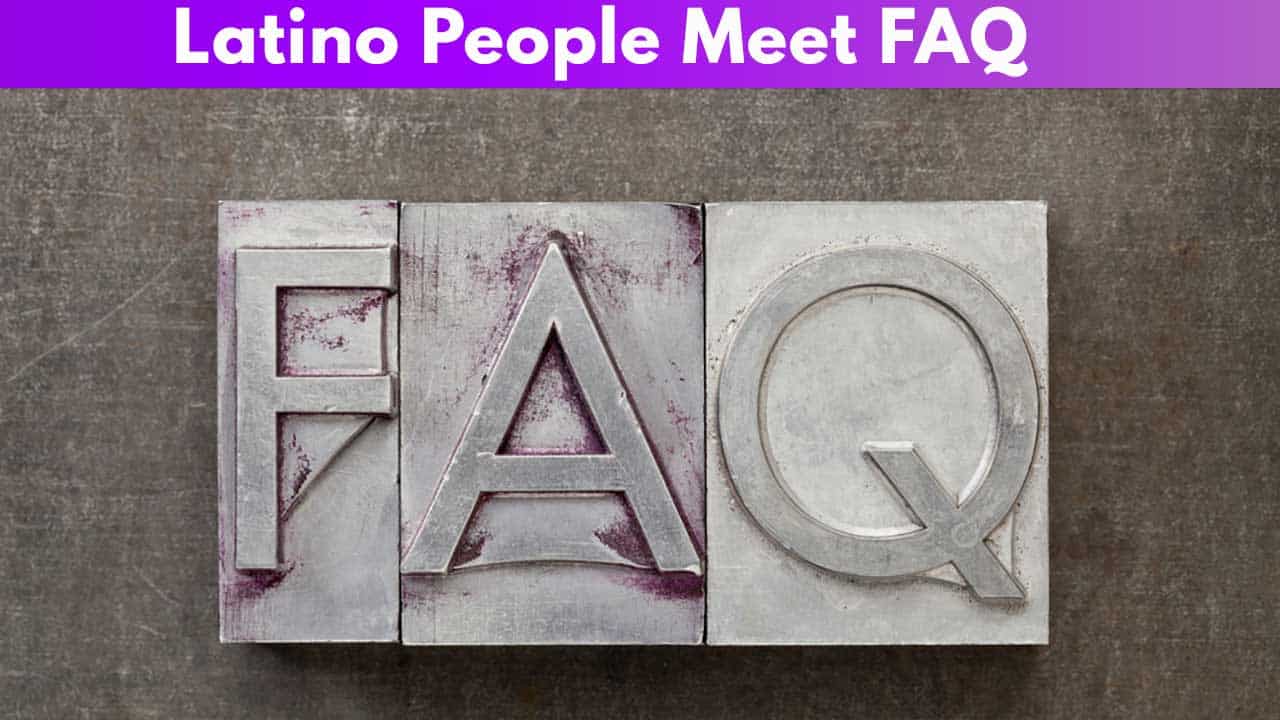 Can I get a refund?
LatinoPeopleMeet does not offer any refund options.
If you are not satisfied with your experience cancel your membership before its automatic renewal to avoid additional charging.
Why is my photo not shown on my account?
All photos go through the process of approval.
If your photo section is blank even after you upload it, it is pending approval.
Can I report another member for offensive behavior?
Yes. Just click the "report" icon and we will deal with the rest.
Overall rating
The chances for finding Latina love on this Latino dating website are 7/10 overall, just because there are more men and due to the fact that you need to be a premium member to contact other members on the site.
3. Latin Love
Ratings
Signing up – 4.8/5
Making Contact – 5/5
Profile Quality – 4.5/5
Overall Quality – 4.76/5
Pros and Cons
Pros:
Great security- the website has collaboration with third-party providers (e.g. McAfee) so you can be sure that your personal details are safe.
Latina women – the majority of the membership base are Latina women.
Well-rounded profiles – the profiles contain a lot of information and photos so you get the idea of who the person is, what they like, and if you would be a good match.
The site has some great features including extensive messaging, translation, video calls, and so on.
Cons:
The app is not available for iOS users.
Demographic
Great news for all of the guys – about 60% of the members are actually women, and a large majority of them are Latinas, who, since you are here, are your interest zone.
Out of the 40% of the male population of the site, there is a number of ladyboys who are not a competition, so this is heaven for the straight guys.
A lot of the guys are not Latin but come from Germany and the USA.
In declining percentages, girls are mostly from Ecuador, Paraguay, and Peru. There are other Latino nationalities as well including Spain and Portugal.
When it comes to age, the majority of both guys and girls are of the younger population (up to 35).
The members are quite active which raises your chances of getting a date.
Who is it for
LatinLove.org is a great app for all of the people and especially guys who are interested in international dating.
Due to the membership structure – a significantly bigger number of girls over men overall (with ladyboys in mind), this is one of the Latin dating sites that are perfect for guys of ethnicities other than Hispanics who want to find a hot Latina girlfriend.
Do not get me wrong, Latino guys are also welcome to join.
Regarding the type of relationship that you can get on the site, there are three types of people- those who aim for a serious relationship, and then there are those who are interested in affairs although the website is relationship-oriented
There is no judgment as long as you are straightforward with your dating status (options like married, divorced, single, open relationship, and so on are available) and your intentions (this is a common courtesy in the online dating world, so, be fair).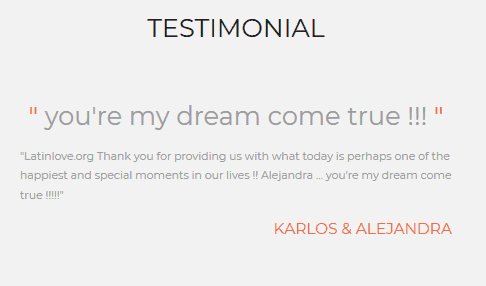 The third type is those who are looking for friendships and socializing.
Ease of use
Latin love is quite easy to use.
The functions are pretty straightforward and the interface is clean and intuitive although it looks a bit dated (compared to other dating websites nowadays).
The feature that stands out in terms of usability is the translation option.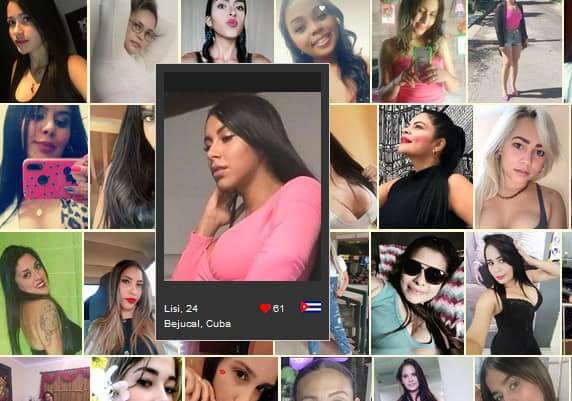 Since the site and the app are targeting international dating it is understandable that there will be some difficulties in communication if the members are not bilingual.
To top it all, messaging and chat translation services are completely free.
FAQ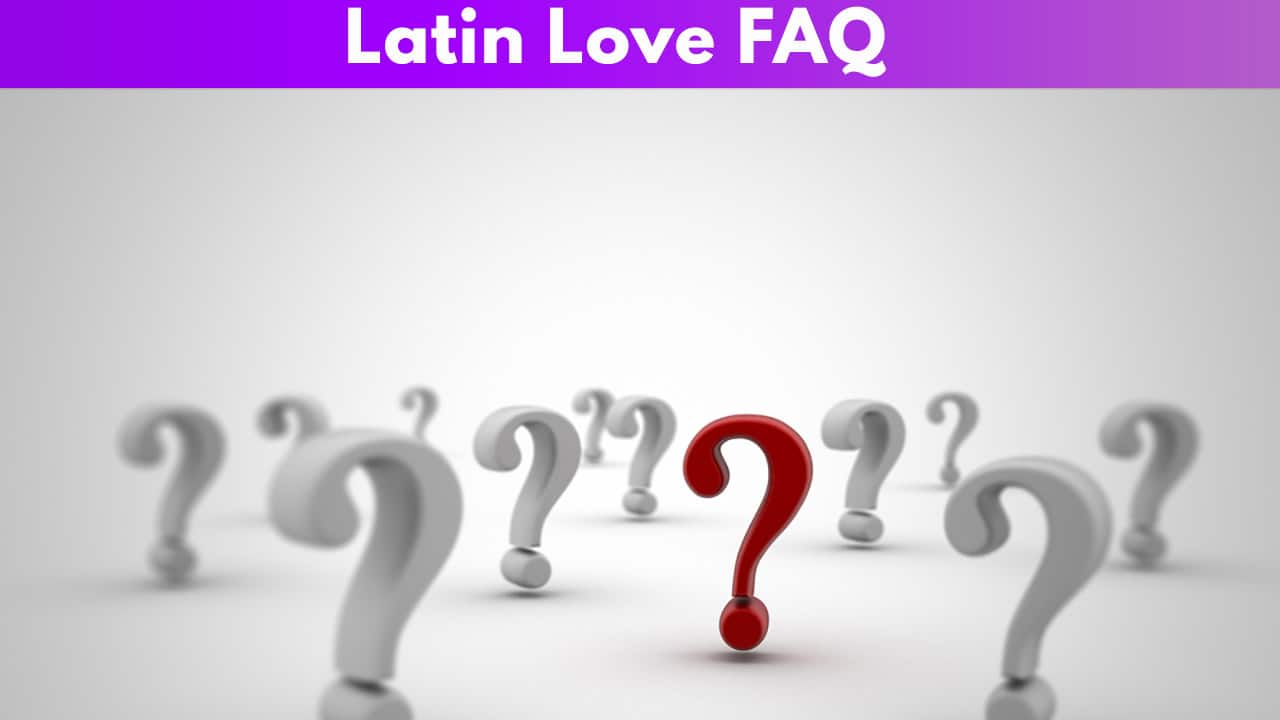 What is the "Admirer List"?
A list of members who are interested in you but are not yet in your contact list.
Can I cancel my subscription?
Cancel your subscription at least 3 days before the end-date to avoid charging for autorenewal (will not be refunded).
What are the rules for photos?
LatinLove approves all photos and pornographic and insulting content, along with nudity are not allowed.
Overall rating
Upon revision, we can say that there is a 9/10 chance that you will get what you need from this website, as long as you are open about your intentions.
The great thing is that the girls are friendly and are not reluctant to message you first.
4. Latin Feels
Ratings
Signing up – 4/5
Making Contact – 4/5
Profile Quality – 4.5/5
Overall Quality – 4.1/5
Pros and Cons
Pros:
Six-time security certification by trusted companies (McAfee, Visa…)
Over a million members worldwide with over 15 000 active members weekly.
International website for finding Latina, love.
Interesting features like sending presents are available.
There isn't a fixed paying membership fee, you spend on credit how much you want at that time.
Cons:
More men than women.
No app is available.
Takes a bit getting used to the app's functions.
Demographic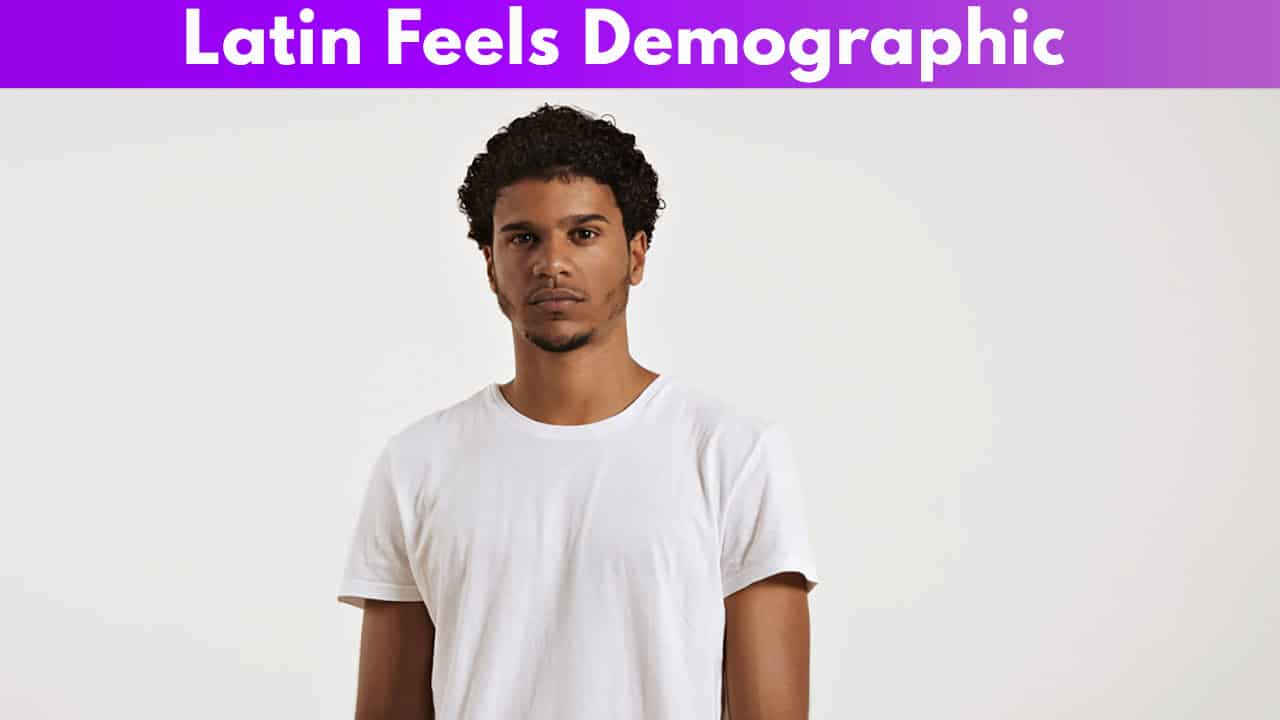 The Member structure of LatinFeels is mostly older dating population (55+ age range) with the 25-34 age range as a close second.
There are significantly more men (70%) than women (30%).
The members come from all over the world with the USA majority and Canada, UK, and South Africa following.
LatinFeels is about connecting people who love the Latin and Hispanic culture with their area of interest, and sharing the love for the culture as well.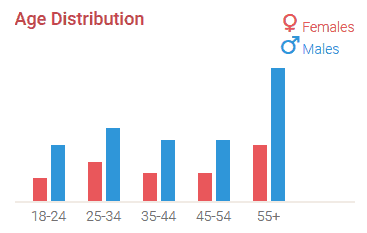 Who is it for
The only actual demand for being suitable for this website is being open to and appreciating different cultures, with the accent to Latin and Hispanic people.
Another important thing is that you have serious intentions and are looking for a marriage prospect or a long-term relationship.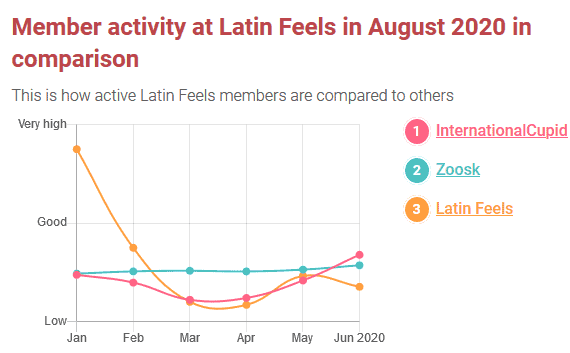 This is not a hookup website in any aspect.
It is a place for you to find love with a romantic and fiery Latina girl, and the romance is what is given a boost here with the possibility to send real-life flowers and presents.
Ease of use
The design (black letters on white) is quite simple and neat and easy to navigate through.
This is especially important because the actual use of the credits needs some getting used to since the currency is not common and usual for other Latin dating apps and websites.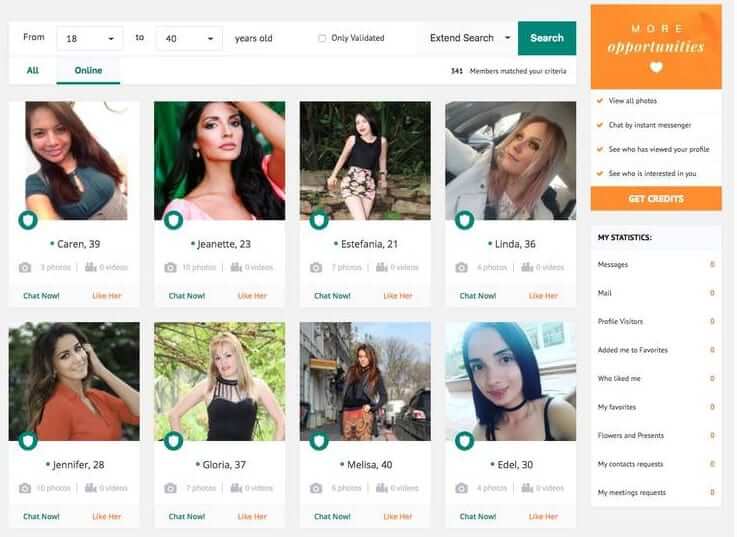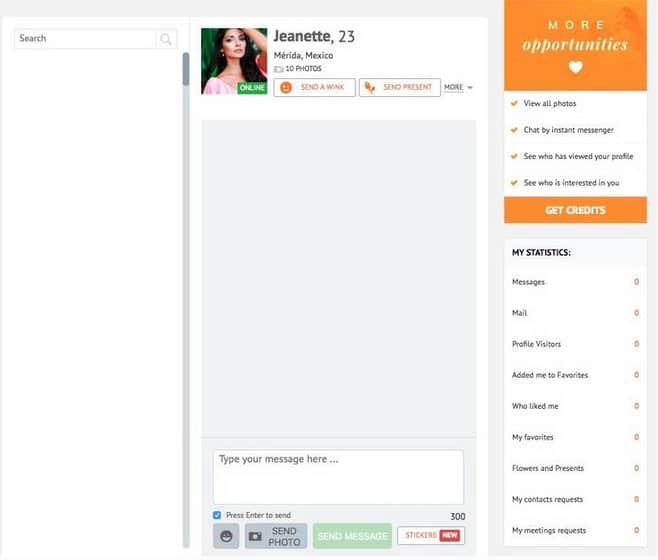 In addition, the sign-up process is more extensive so it will take you up to 8 minutes to finish- besides basic information you will have to fill in a personality test which comes in handy when you are looking for a perfect match for a long-term thing.
FAQ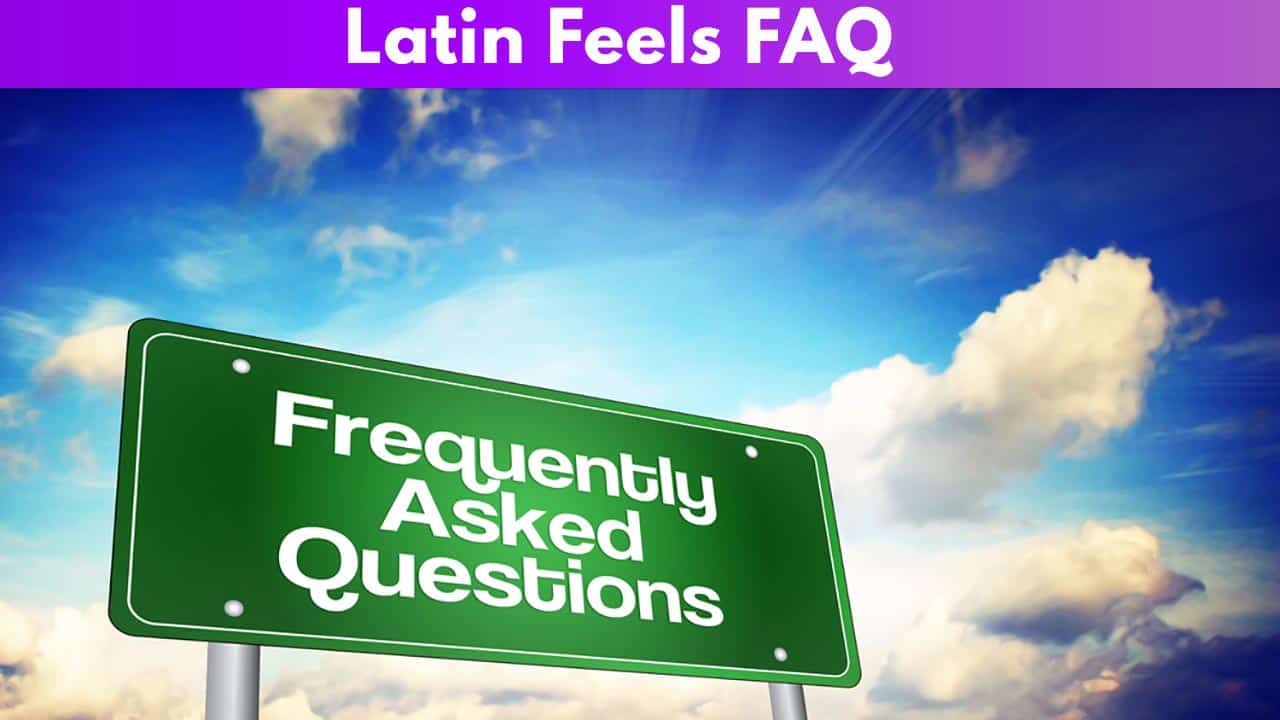 Why can't I send a gift to a specific LatinFeels member?
Either the member disabled the gifts feature, is out of town or we do not have partners available in your area?
What are "credits"?
Credits are the in-app currency that you purchase so you can use different features of LatinFells.
Can non-Latins join LatinFeels?
Yes, and what is more, they are more than welcome.
Overall rating
Overall, there is a good chance that you will get a date that suits you well on this website, but you probably will not get it quickly, so 7/10 for LatinFeels.
5. Latin American Cupid
Ratings
Signing up – 5/5
Making Contact – 4/5
Profile Quality – 4/5
Overall Quality – 4.3/5
Pros and Cons
Pros:
It is an international dating website
Facebook login is available to speed up the signup process.
The website is filled with real people – profile verification is required.
It belongs to the Cupid Media group of dating sites which inspires trust.
All Cupid Media features are available.
Cons:
There are significantly more men comparing to women.
Standard members can message only premium members.
The app is available only for Android users.
Sometimes the profiles are not complete (i.e. there is no photo).
Demographic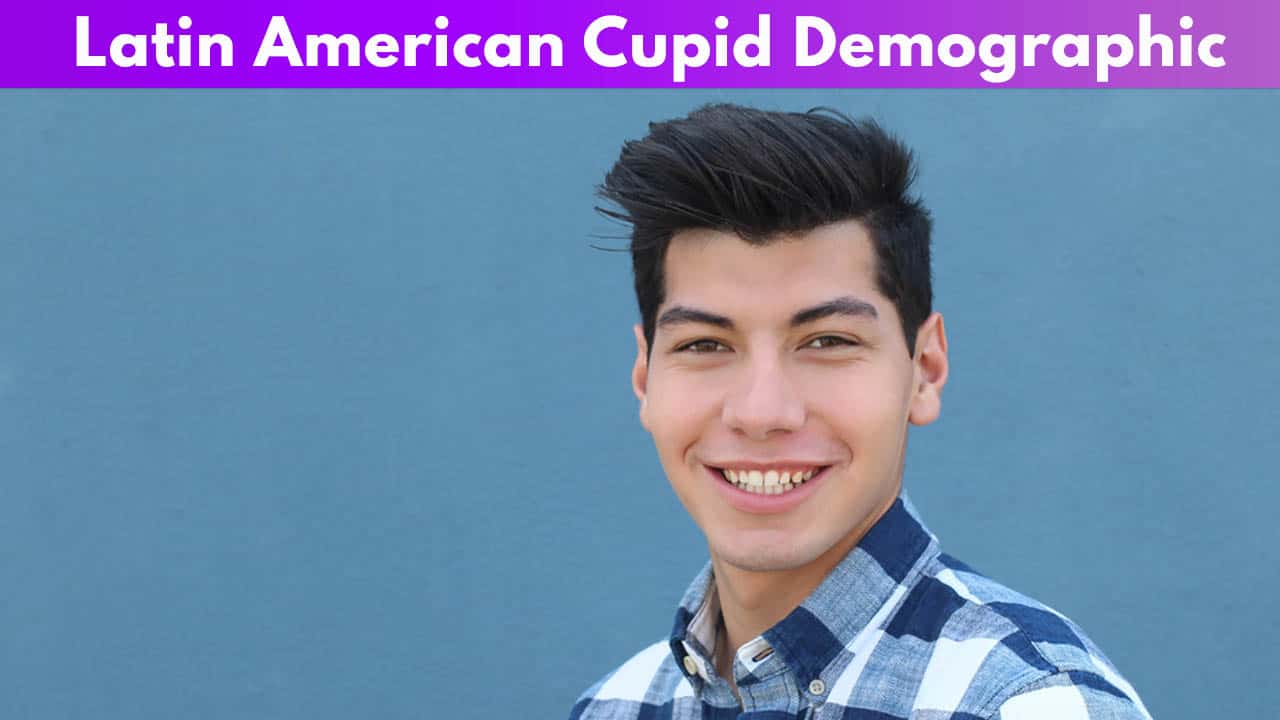 The first thing that draws your attention is the high percentage of male users -80 percent are men, while only 20% are women.
The majority of members are actually of Latin origin, mainly Latin America.
The site cases to the younger crowd than other Latin dating websites and the majority of members belong to the age group of 18-34.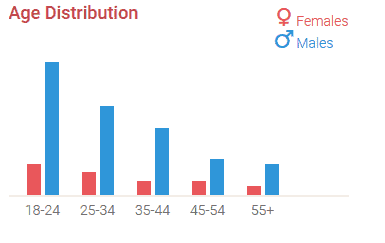 Who is it for
Seemingly the odds are not going your way since there are so many more men than women on the site, yet things are not what they seem.
The majority of Latin members are looking for foreign marriage, Latin guys as well, so when you eliminate all those Latinos who are not competing with you to win-over a Latina girl, your odds are actually quite high.
If you want to settle down with a Latina, this site is for you.
Ease of use
The navigation through both the app and the site is pretty straightforward and intuitive, so you will be able to adjust to using the app easily.

The design is modern and interesting.
The usability is improved by the Message filter feature that lets you remove messages from unwanted people which clears the space for paying attention to those you actually want to talk to.
The profiles are usually quite informative so you will have an idea of what a person is like just by looking at their profile.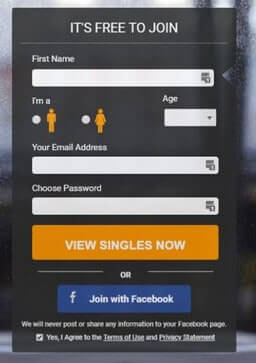 Cupid tags or personal descriptions are also available for easier navigation and decide if you like that person or not.
There is also a verification badge present on verified profiles so it is easier for you to find a real person here.
FAQ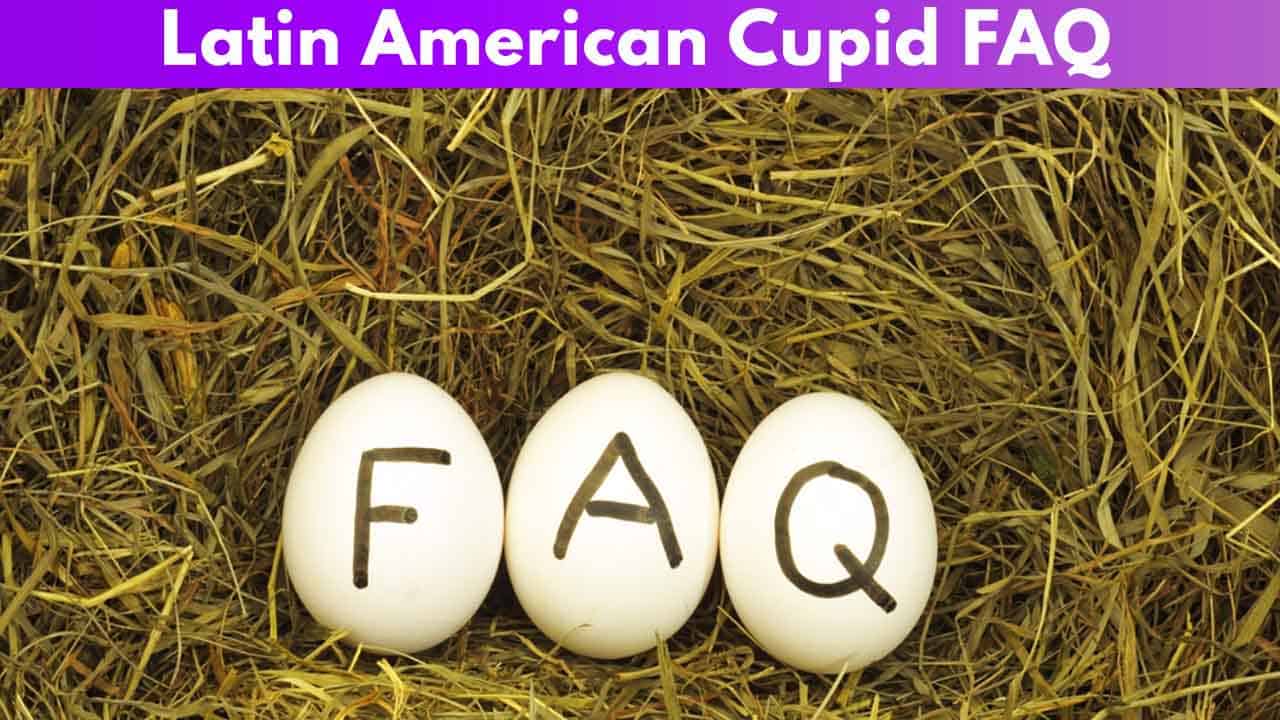 Is LatinAmericanCupid cheap?
Comparing to other dating websites LatinAmericanCupid is more expensive.
How do I verify my profile?
Profile verification is required to make sure that all the members are genuine.
You will need to provide aa photo of your actual ID card to do so.
How do I block a user on LatinAmericanCupid?
You can block a user from sending you messages by clicking on the "block user" button right there in your messages.
The member will not be able to contact you anymore.
Overall rating
If you are a white guy you have solid chances of actually getting a Latina girl by using this website – 8/10 for LatinAmericanCupid.
If you are up for a hookup, this might not be a place for you.
6. Other options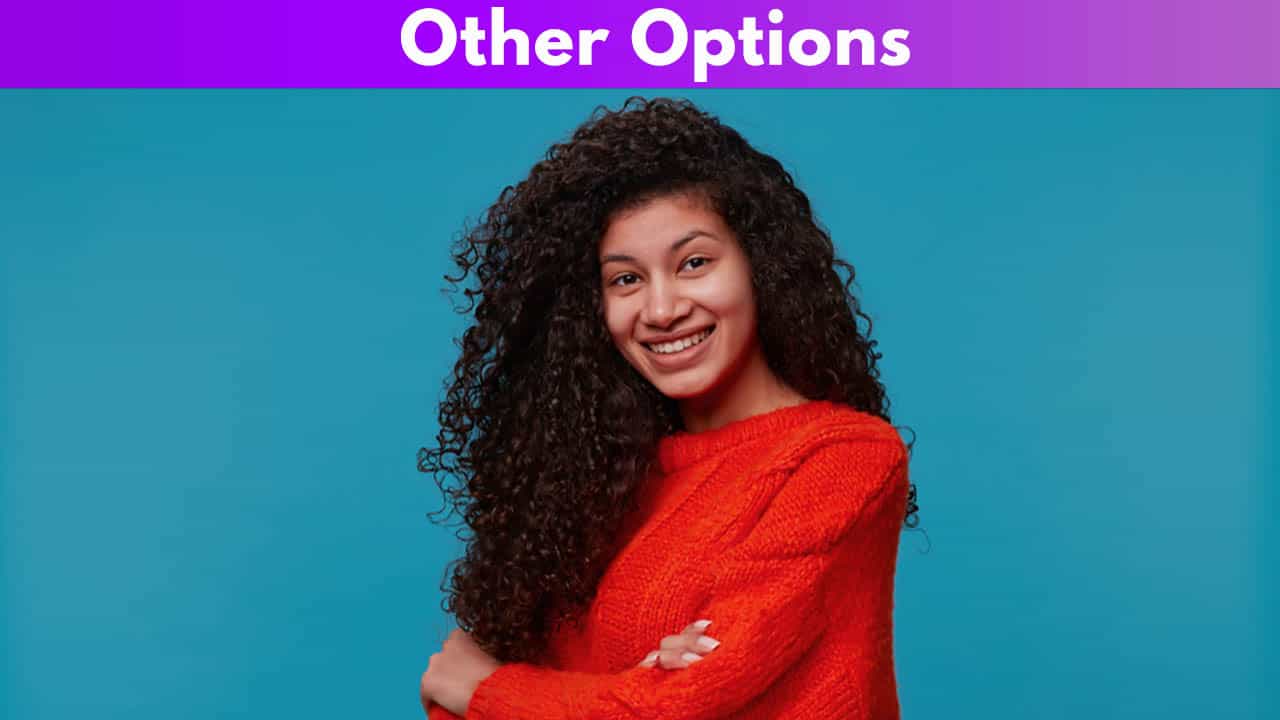 Those were the best online dating websites catered specifically to the Latin dating niche.
There are however other dating websites that are not specifically Mexican dating sites or Spanish dating sites or even Latin for that matter.
Why do we mention them?
Their extensive filters and help you connect with actual people of Latin and Hispanic descent.
They are eHarmony, Elite Singles, and Match.com.
They all have a great female to male ratio and are oriented towards serious relationships.
You can use ethnicity filters to fine-tune your search or you can stick to Latin if you like.
There are also a few honorable mentions in the online Latina dating world, and here they are:
Amigos, Chispa (there is no desktop version, it is an app for young people on the go,), Latinalicious, Mexican Dating, Amor, Latina Romance, and others.
Some of them are even completely free, and all are open to guys who appreciate the beauty of a Latina woman.
Final Word on Best Latino Dating Sites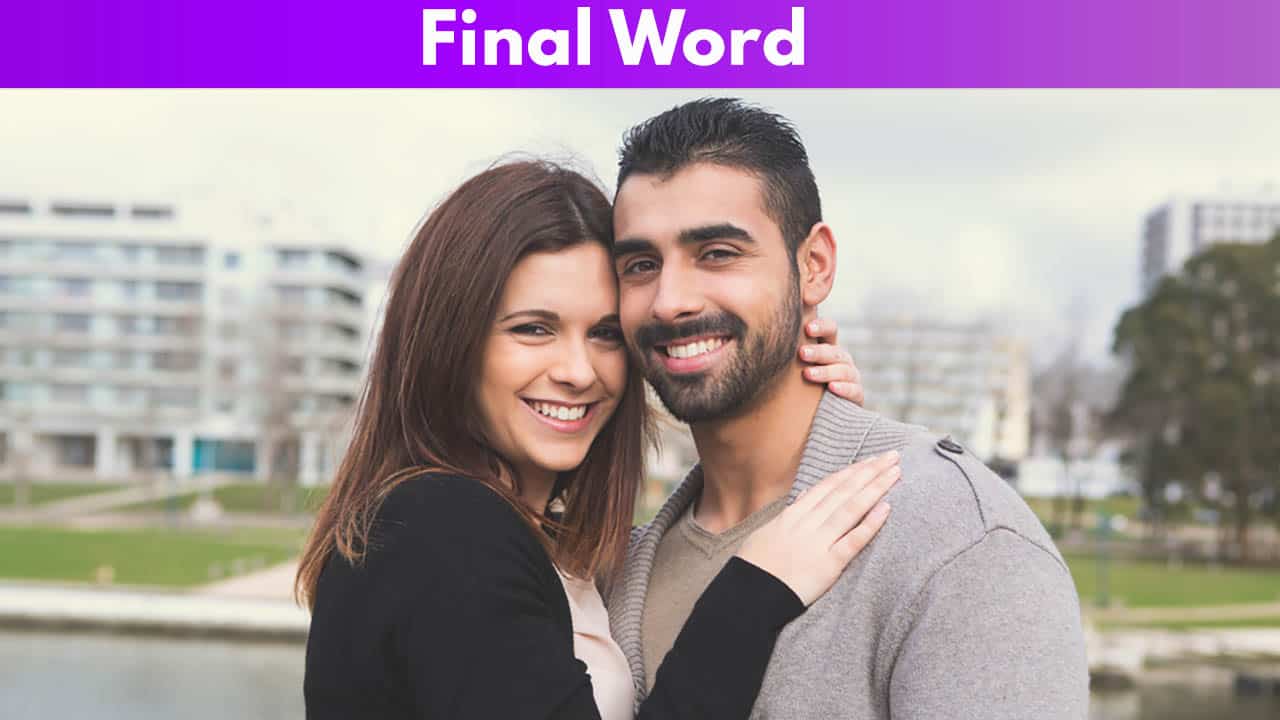 Have you found your favorite Latin dating site so far, or are you one of those people who prefer 'hands-on' experience to make a decision?
In any case, whichever of these sites you decide to choose you are sure to have some fun and meet a lot of women of Hispanic origin
Their fiery, yet nurturing traits are every man's fantasy, so give it a try!
And, let us know about your experience with Latin dating.