Dating sites for specific religious and ethnic groups are not a new thing.
Sometimes, people want a dating service to be filled with active users that they can relate to the most.
BuzzArab.com is such a dating site.
It serves the Arab world and provides a Muslim dating app and website where single Arabs (عرب) from all over the world can find new friends or perhaps even their soulmates (like Tinder or eHarmony). People looking for hook up should visit sites like BeNaughty or Ashley Madison.
OFL exclusive offers - Check all of them

"Serious Relationships"
"Discreet Hookups"
"Best Course"
"Quick Flings"
"Normal Hookups"
"Our Quiz"
Interestingly, you won't only find Muslims here but Arab Christians and other religions too.
So in today's BuzzArab review, we are going to analyze and explore this online dating site, collecting all the information you need to know about it before signing up for a profile.
This includes:
Let's check it out.
OFL exclusive offers - Check all of them

"Serious Relationships"
"Discreet Hookups"
"Best Course"
"Quick Flings"
"Normal Hookups"
"Our Quiz"
Is your dating app giving you the best chance for success?
Make sure to take our online dating site/app quiz to find out.
It's a fact that people who follow our dating site suggestions have on average 2 extra dates per month.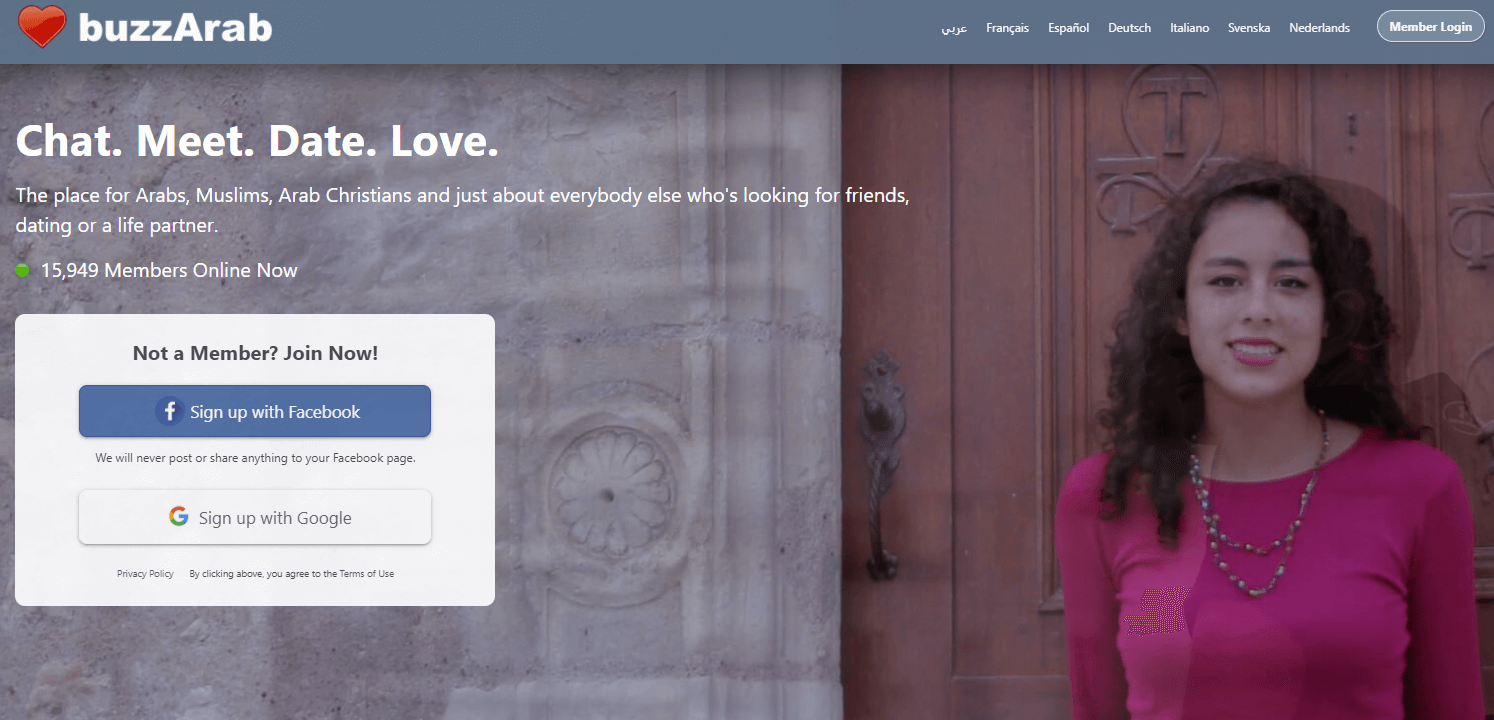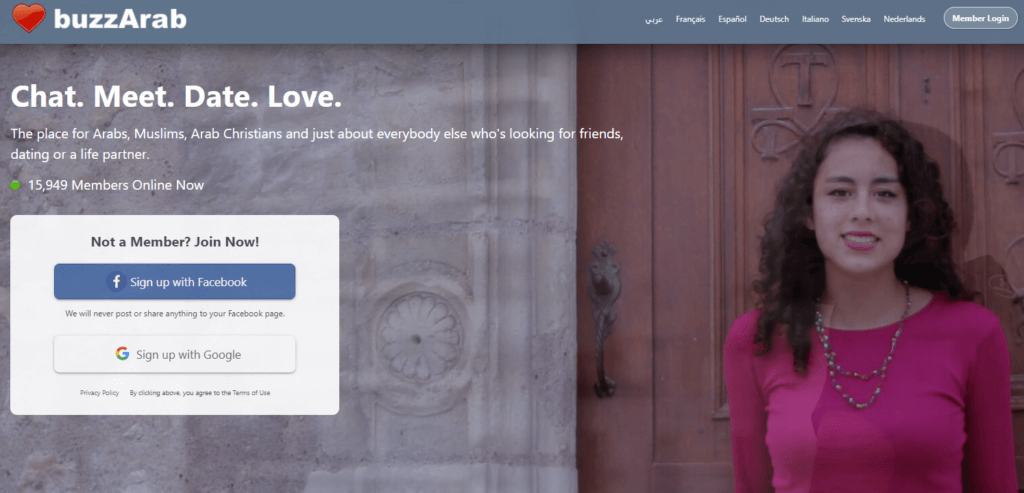 Ease of use – 4/5
Success rate – 3/5
Key features – 2.5/5
Price – 5/5
A dating site for the Arabic community
The site and app are totally free to use
A strong verification system means that fakes profiles are non-existent
Specializes in helping people to find life partners.
There are not many key features like you would find on a paying dating app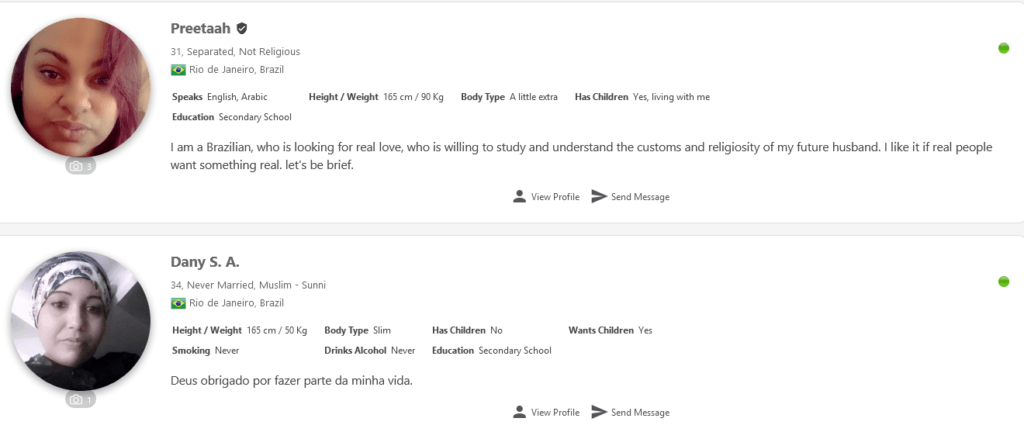 Who Is It For/Demographics?
Without a doubt, the main target audience for BuzzArab are single people living in the Arab world.
But these aren't the only people you will find on this app.
It has users from all over the globe, from Canada to Morocco and plenty of other countries too.
So even if you aren't from an Arabic country, you could start a profile here to meet other Muslims and people of Arab descent where you live.
Evaluating user numbers is a critical part of working out if a dating site is for you or not.
And if you compare BuzzArab to other dating sites, well it's not the biggest.
It certainly doesn't have millions of users like Muslima.com.
That said, it has close to 500000 users and continues to grow every day.
Here are some more facts and figures that I gathered about ArabBuzz.
BuzzArab have helped create 5000 success stories over the past two years, ones in which someone has found a life partner
Around 100000 users are from the United States
50000 people are active on the site each week
That's 7000 per day and 200000 each month
BuzzArab's Android app had been downloaded over a million times
The Apple App Store version has a star rating of 4.3 after over 7000 reviews
Gender ratio and user age ranges
Another massive factor in determining if a dating site is for you or not is the gender ratio.
Or it should be.
On BuzzArab, there are more male members than female.
And it's quite a significant amount more.
Here's the breakdown:
68% of users are male
32% of users are female
So it's more or less a 2:1 ratio.
It's not the worst, but I guess it depends if you are male or female, right?
I believe it's workable, even if you are a male.
Now let's clarify the most popular age ranges on the site.
Here's a full breakdown of the gender ratio for each age range.
25-34-year-olds: 35% of all users of which 25% are male and 10% are female
18-24-year-olds: 25% of all users of which 15% are male and 10% are female
35-44-year-olds: 20% of all users of which 15% are male and 5% are female
45-54-year-olds: 15% of all users of which 10% are male and 5% are female
55 and older: 5% of all users of which 3% are male and 2% are female
So users from 18 to 34 years old make up 60% of the users.
Again we can see that men are the most dominant users on the site.
The only group where things are almost equal is the 55 and older one.
But in total, although women are close to men in that group in terms of the numbers, it doesn't really make an impact as the group accounts for just 5% of all users of BuzzArab.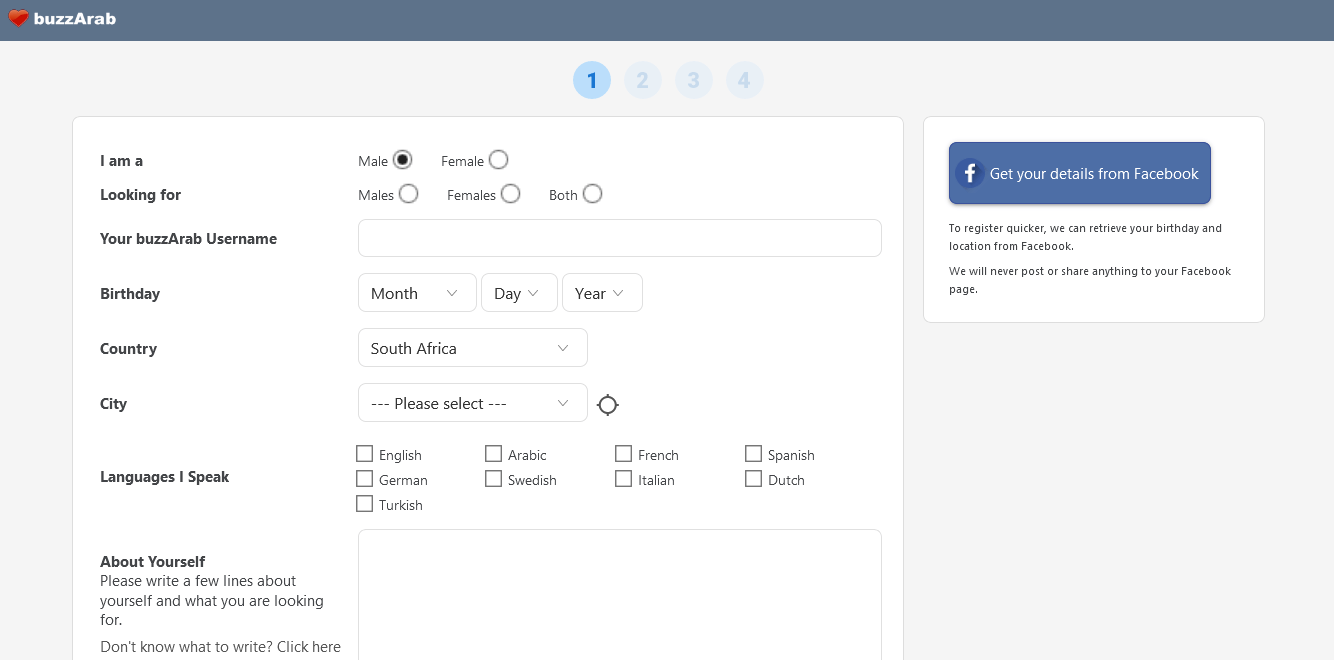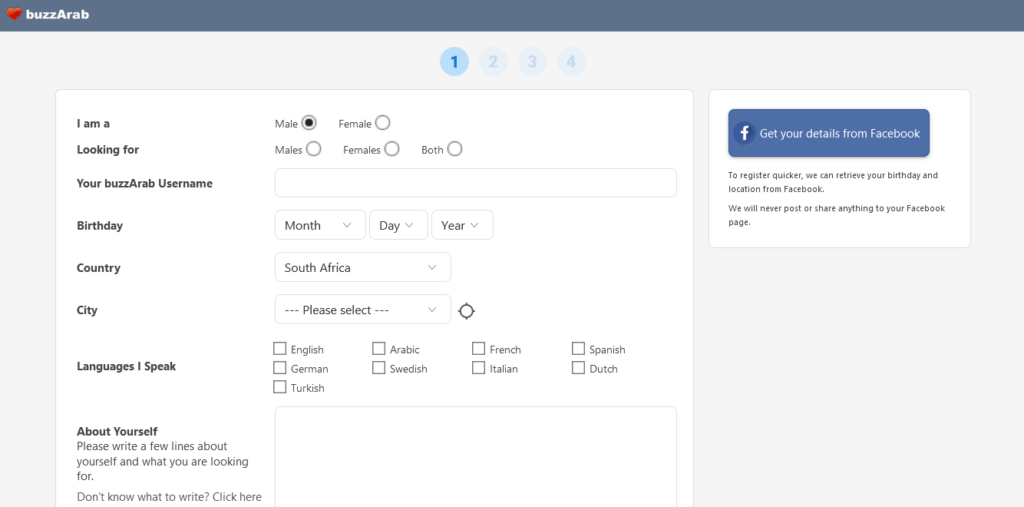 From my perspective, one of the most appealing aspects about BuzzArab is the way that they have handled site registration.
You will need either a Facebook or Google account to sign up for the site.
I can confirm that that's the case for both signing up through the website and the app (which doesn't need your phone number as part of the registration process).
So what's different about that?
Well, even if you used your Google account, at a point during the registration, you are going to have to verify who you say you are by linking your Facebook account.
So that's double protection to stop scammers and those running fake profiles.
If you don't want to link your Facebook account, you are going to have to pay a $2 verification fee.
Now some people might not like that at all but I think this is one of the things they have got right on the site, that's for sure.
A scammer just isn't going to pay to use a site or register with their Facebook account.
Now that we've demonstrated just what you need to become a user on the site, let's talk about registering your account.
Once you've decided on a Facebook or Google sign-in, you will provide the following information:
Your gender
The gender you are looking for (and yes, BuzzArab is LGBTQ-friendly)
Your date of birth
The country and city you live in
A username
An About Yourself section
A profile picture
Your religion
Your relationship status
Your ethnicity
Your country of origin
The languages you speak (for example, English and Arabic. There are many to choose from)
If you have children
Appearance parameters (height, weight, body type)
Your level of education
Your occupation
It's a fair amount but no more than what other dating apps want you to highlight when registering.
It took me 10 mins to complete and that's with all the verification included.
Note, you will also have to agree to the following:
That you won't use any racist, abusive or improper language.
You will use your own photos on the site
You won't lie about parts of your profile, for example, if you are married or not
You won't make multiple profiles
You won't use the site or app for purposes other than what it was intended for
You won't try to get someone's contact information, for example, their phone number
You won't send other users your contact information, for example, a phone number or email address
Finding your way around the app
There's something that I haven't revealed about the site yet and I think now is a perfect time.
BuzzArab is absolutely free to use!
That certainly exceeded my expectations when I found out, that's for sure
There are not many free dating apps out there at present, well not those that are run so well as BuzzArab.
But let's get back to the app then.
You will be provided with matchups near your location that you are free to browse through.
You can also see who has viewed your profile and may be interested in you as well as any messages you have been sent.
If you want to adjust your profile, you can easily enough through the profile menu and if you need to change any site settings, simply use the appropriate settings menu.
It really is such a simple app to use and I believe the website is as well.
In fact, you will know where everything is in a matter of minutes.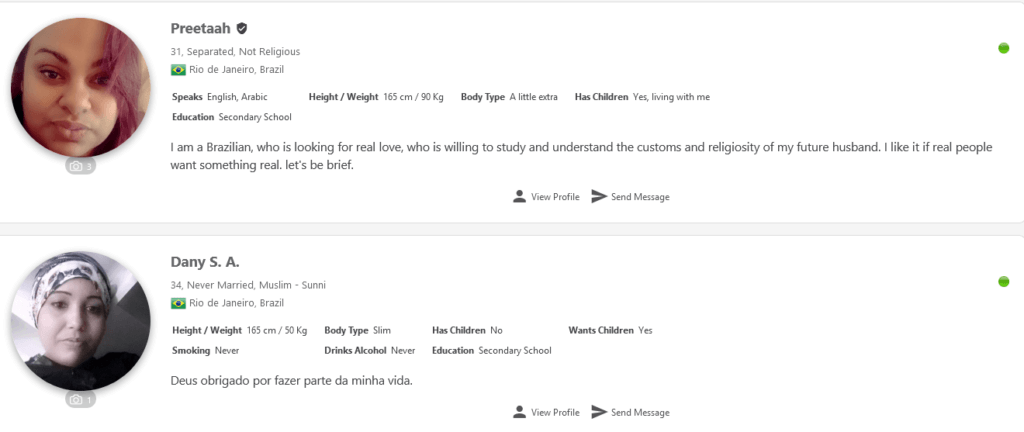 The registration process includes much of your profile although there are a few more parameters that you can add.
For example, like other dating sites, you can add if you smoke or drink and more.
Simply edit your profile to complete it.
In my opinion, some dating sites have profiles that are just packed with too much information.
But BuzzArab gets it just about right.
There's information here that's relevant when you are trying to find out more about a potential match before you message them.
For example, you might be short and only want to date others that are your height.
That's the kind of information every dating profile needs.
Also, you can quickly scan through the parts of the profile that you find important.
It will take a few seconds to sum up whether you want to message a person or not following the initial attraction to their photograph.
Because BuzzArab makes users fill in the critical parts of their profile during the registration process, there are no profiles that are empty here.
You simply have to give your time to fill it out if you want to use the site.
I like that a lot.
Considering this a free dating site, they've just gone out of their way to ensure it works like clockwork as well as affording protection to users.
And that's even when they are not paying a cent to use the site.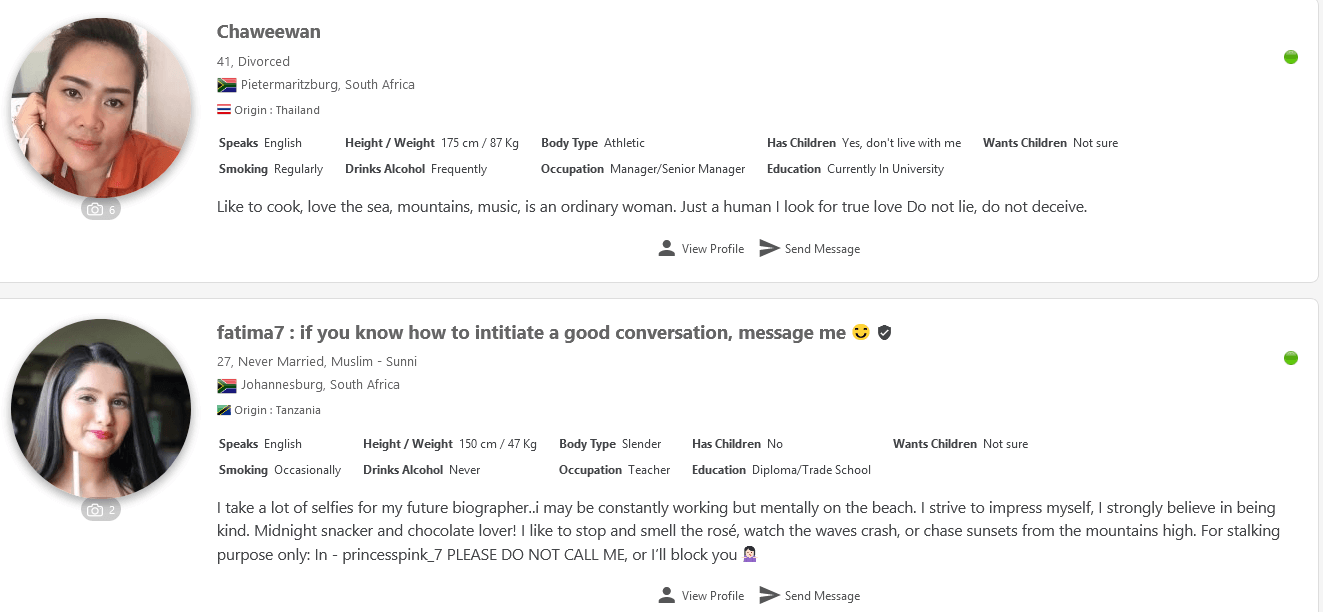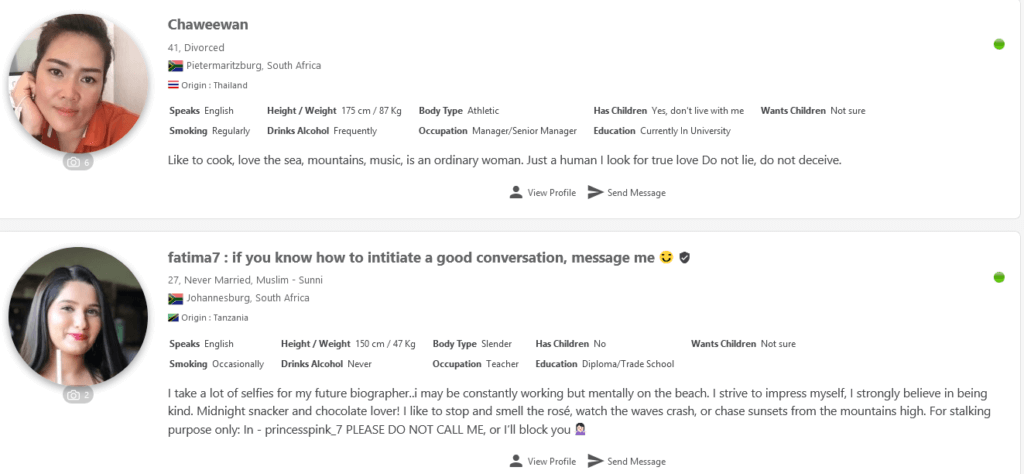 So we know that BuzzArab is free to use.
We also know that there is a strict verification process in place to ensure that people who want to scam others or run fake profiles simply cannot.
It's one of the strengths of this site, that's for sure.
But just how effective is it in helping you find a potential matchup.
Well, for the most part, whether the site is free or not, that always depends on where you stay.
From the user numbers, we've seen that this is a fairly popular dating site in the Arabic world.
If that's where you are from, you are going to find potential matchups, that's for sure.
But what about those of Arabic or Muslim descent living outside of those areas.
Well, my first piece of advice to help you decide if you going to use the site or not, is to look at the Muslim population in the country where you live.
If it isn't high, the chances aren't great that many matchups on BuzzArab will be near your location.
It just stands to reason, right.
But as the site is free, there is no harm in trying it out, is there?


Searching for love on

BuzzArab
It really is pretty easy, that's for sure.
From the moment you start using the site or app, it will present you with matchups that you can browse through.
This starts with those near your location, so you will so know just how effective BuzzArab can be in helping you find potential matchups to approach.
Of course, you are always allowed to make adjustments to these matchups.
All dating apps let you change various parameters and this one is no different when it comes to that.
All you need to do is click on the slider button to make the changes you want.
This includes:
Location
Age range
If they were recently online or not (which helps you to find active users, not those who haven't logged on in months)
To be honest, while fiddling with these various parameters, the app return more than enough matchups for me to browse through.
And yes, you get full access to their profile as well as the opportunity to see any of the pictures that they have uploaded.
If you want to search for your own matchups, there is a search tool available as well.
Again, as you already know, as the site is free, so is all messaging.
Find someone interesting during your search through the matchups that you'd like to message?
Well, simply go to their profile and fire off a message using the appropriate button.
It really is so simple and easy.
Any replies you receive or messages from other users that are interested in you can be found by clicking on the messaging menu.
Nothing could be easier, really.


This section of our dating site reviews always highlights the key features that those who sign up for a membership can expect.
But as BuzzArab is free to use, there is no paying membership.
But there are a few features that as a user, you would make use of often.
So let's take a look at them.
1. See who viewed your profile
More often than not, this is a feature that you will find behind a membership paywall on other dating apps.
Why?
Well, it's such a powerful tool, that's why.
While you are out looking for potential matchups, you can see just who has shown interest in your profile and follow up on that.
And you know a good way to use this feature?
Well, on days when you can't get online to check for matchups, just take a few minutes to see who has viewed you and then message them to see what happens from that.
This can help you identify other users that you should follow up on.
We've already covered the fact that messaging is free but without a doubt, this is one of the key features the site offers.
And you can send and receive unlimited messages while using the site.
Ok, so verification is something that you will only have to deal with once.
And as we found out, that's right at the beginning of your journey.
But it's so critical and I believe one of the strengths of the site.
It just ensures users are protected and it's something I would like to see on other free and paid-for dating sites.
Yes, it's free as we've been saying all along.
You can use the site for as long as you like and never have to pay a cent.
But remember, during the registration process, if you don't want to verify yourself using your Facebook profile, you can instead pay a fee of $2 to do so.
The standard way to do this is via credit card but depending on where you live, there may be a PayPal option as well.


Conclusion and Overall Rating
To conclude our review of BuzzArab let's summarize what we have learned about the site briefly.
This is a free dating site that's aimed at Muslims and people of Arabic descent primarily.
It has users from all over the world and has had much success in helping people to find their life partners.
While the site is free, it has a very strict verification process to help keep out scammers in particular.
That means you can only register using a social media account.
Once you've done that, you are free to browse potential matchups and message them too.
There is no doubt in my mind that this is an incredible platform to meet members of the target market it serves.
The overall success you will have on the site, however, will depend on your location.
But all the tools you need are presented on both the app and the site and overall, BuzzArab is a strong niche dating site that delivers on what it promises.
It gets an overall rating of 3.6 out of 5.
Over a review period of weeks, Onlineforlove registered for and used the app version of BuzzArab to test if it is a viable niche dating site for Muslims and people of Arabic descent.
We concluded that this is an excellent free dating site to meet single Arabs from around the globe, although the highest concentration of users is found in Arabic countries.
Onlineforlove's review approach gave the app a star rating for the most critical criteria while we tested every aspect of BuzzArab.
Our overall evaluation of the app put the following elements under consideration: membership cost, how easy it is to use, success rate when it comes to matchups, the size of the user base, and key features it offers.