Dating sites have changed over the last decade, that's for sure.
That's because for many, it's no longer about meeting someone to spend the rest of your life with but instead meeting for a quick and casual hook up.
Uberhorny, as its name suggests, is one such site.
And in this review of Uberhorny we are going to tell you:
OFL Top Recommendations based on 100,000+ Survey

"Serious Relationships"
"Discreet Hookups"
"Best Course for Men"
"Quick Flings"
"Normal Hookups"
"Our Quiz"
Let's get started without delay!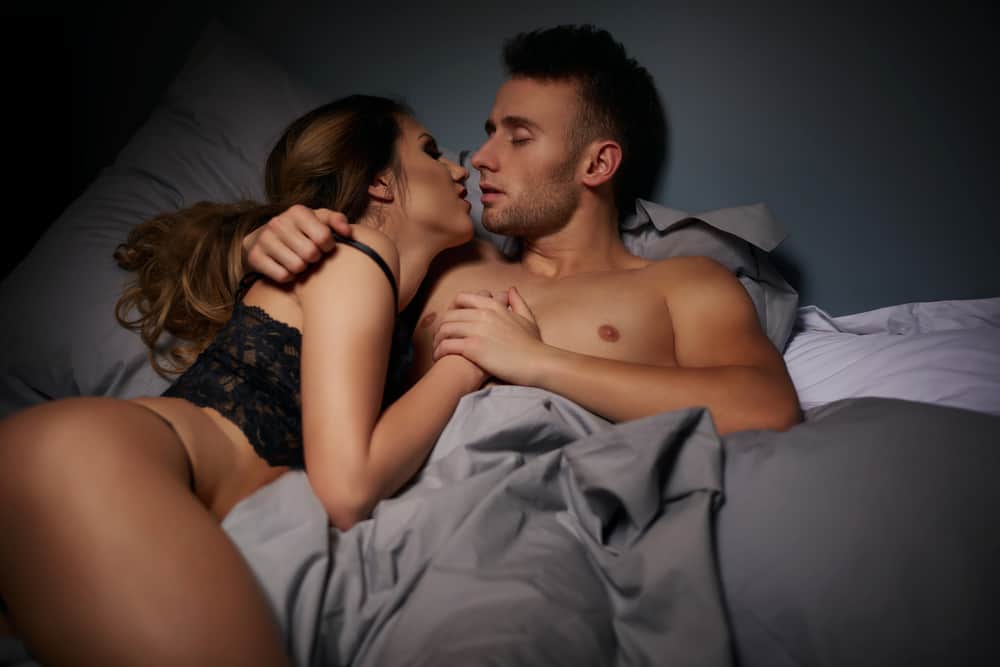 Is your dating app giving you the best chance for success?
Make sure to take our online dating site/app quiz to find out.
People who follow our dating site suggestions have on average 2 more dates per month.
UberHorny Review in Video Form
Audio (podcast) form for those of you on the go
So if it's a casual hook up you are after and Uberhorny is on your radar as the platform to make it happen, then make sure you read this comprehensive review to see if it is the site for you.
Uberhorny is purely a site for casual hookups (like BeNaughty or Ashley Madison), so you should not expect to find a serious relationship here as you would find on a site like eHarmony.
Once you read through our full review, rest assured, you will be able to make a more informed decision.
Effectiveness 3/5
Features 3/5
Ease of use 4/5
Price 3/5
Pros and Cons of Uberhorny
The option to purchase short memberships for two or seven days
Uberhorny guarantees that if you don't find a hookup after purchasing a three-month membership, you get another three months free
Even advanced search features are available to use as part of the free signup package
These advance search features include the ability to search in four specific categories
There are far more male profiles on Uberhorny than female profiles
Plenty of fake profiles
Uberhorny want you to become a member and the will constantly remind you if you aren't
You cannot reply to someone if they message you until you pay for a membership
Uberhorny doesn't have a mobile app
Who Is It For/Demographic Makeup
You wouldn't need a college degree to work out what Uberhorny is all about, right?
OFL Top Recommendations based on 100,000+ Survey

"Serious Relationships"
"Discreet Hookups"
"Best Course for Men"
"Quick Flings"
"Normal Hookups"
"Our Quiz"
It's a site squarely aimed at casual daters who want to hook up for a little bit of fun.
And that's just what it does.
While it has members from all around the world, it has more active members from the United States.
Let's look at a breakdown of those user numbers.
A casual dating site not going to be of much use if it doesn't have lots of users, right?
Luckily, you are not going to have that problem when it comes to Uberhorny.
This is one of the biggest casual dating sites online.
And it boasts over 2.2 million members with over half of them coming from the United States.
So yes, from a numbers perspective, it certainly fits the bill.
But that's not telling the full story.
What's the gender split like?
Ok, so Uberhorny caters for all – guys looking for girls, girls looking for guys, girls looking for girls, guys looking for guys, couples and more.
You get the picture.
It is a hookup site after all.
But when it comes to demographics, you are looking at a big split.
There are more men here than women
In fact, it's a ratio of about 4 to 1.
That makes it tough for certain groups when it comes to trying to find a match, especially if you don't live in a large city, for example.
That said, if you live in a large city (especially in America) and you are prepared to put in the time to find a match, you will find someone.
What's the age breakdown?
While I couldn't come across any official figures when it comes to a user age range breakdown, I can tell you that you will find people of all ages on Uberhorny.
While doing searches, I tried all the ages ranges, from 18 to 60 and yes, I had hits on all of them.
It's important to note that I didn't carry out any city specific searches, just the site in general, so depending on where you live, those results might change dramatically.
But that's true of all dating websites, isn't it?
As one of the biggest casual hookup sites online, Uberhorny's numbers show that it's got to be effective, right?
And yes it is.
That said, while I've seen people sing Uberhorny's praises, the opposite is also true.
Uberhorny's received some scathing reviews on sites such as Trust Pilot, which has accused it of only been full of bots but a waste of money.
At the end of the day, many dating websites sit with this problem and it's simply not something that going to go away.
I found matches, I chatted with people and I think if you live in an area with a high population, you stand a greater chance of hooking up with someone.
The people behind the site say that they are constantly working on the site and removing fake profiles.
And you'd have to believe them because fake profiles and bots can ruin a hook up site like Uberhorny.
Helping you find that match?
One of the things that Uberhorny has in its favor when it comes to finding a quick match is its "trending now" feature.
This shows you people who are on the site at that exact point in time.
Also, it's has a nice hack that non-paying members can use to bypass the fact that they cannot reply to messages.
And that's the ability to comment on other member's public posts.
While it is a way to communicate, it's certainly not as effective or fast as messaging.
Whether you can organize a hook up in this manner is also up for debate.
But it is an option to try.
Another aspect I think works well when it comes to finding a match is that you can also search specific categories.
These categories are:
By distance
When last they were active
How many photos their profile has
Most popular profiles
That's useful.
How easy is it to send messages?
If you opt for the standard, non-member profile, or in other words the free option, you are going to be held back in your ability to connect with people.
That's because while you can send messages as a non-paying user, you are not going to be able to reply if someone sends a message back.
Yes, that's right, no replies can be sent.
It's very similar to other dating sites.
They want you to pay for membership and the easiest way to get you to do so it by restricting messaging.
If you don't pay for a membership, you are going to be firing out messages to potential hookups and when they get back to you, you have no way of talking bak.
That said, Uberhorny does offer a range of options.
You aren't pushed into buying a month's membership if you don't want to.
That's because Uberhorny also has 2-day and 7-day membership options.
It's something that I would suggest you use if a hookup looks promising or if you want to test the waters on the Uberhorny sea.
Other than messages, you can flirt with a potential match by sending them a "wink".
Using this is one of the easier ways to initiate contact, especially if they send a "wink" back.
From there, you can try a message and see if they respond.
Remember, someone who does respond is a paying member.
In terms of the overall design, well, I've seen better dating sites, that's for sure.
Again, Uberhorny isn't positioning as a site where you are going to spend hours looking for that perfect match, someone that you might want to have a relationship with.
This is certainly more of a "wham, bam, thank you ma'am" kind of deal.
And for that, looks and overall site design aren't that important, are they?
I am sure most of those who use Uberhorny couldn't care what the site looks like, just how effective it is.
And that brings us to the next critical element.
Let's get onto those key features that might convince you to become a paying member of Uberhorny.
Yes, members can watch the streams of other members or you could choose to stream yourself.
I am pretty sure you can guess what you are going to find here but let's be honest, this is a hookup site.
People are prepared to get a little raunchy, that's for sure.
If that's your kind of thing, then yes, Uberhorny has you covered.
So from the name alone, I am pretty sure you can guess what Swipe is?
This is a function of Uberhorny that offers a matchmaking feature where you swipe left and right depending on if you like a potential match or not.
Most dating sites have something similar.
I suppose we have Tinder to thank for that.
I'm not talking about regular photo's here that you would see on a potential matches profile.
These are photo galleries that members can upload and that others can look through by paying credits.
You can earn a little bit of cash by doing so, or so Uberhorny says.
How effective that is, well I couldn't find evidence of anyone claiming to have made a fortune by doing so.
I'm not sure why a site like this needs live cams but there are there for members to browse through.
That said, if you opt to, it takes you to another site and away from Uberhorny.
So what they are trying to achieve with these live cams, well I am not that sure, especially when it takes you off their site.
I guess, they must be getting some kind of cut back from the live cam site in doing so.
Who's cute is something a little different.
This "game" for want of a better word, presents you with 50 profiles and you have to decide if the member is cute or not.
Just a bit of harmless fun, I guess and a different way of making contact with potential matches.
I think searching for them is far easier but to change things up, trying this out might not be a bad idea.
Keep a list of all the people you have an interest in or hooked up with in your blackbook.
Ok, so those are the features available to you if you purchase a "Gold" membership just like "Tinder Gold".
But what do free users get?
Well, here is a breakdown:
You can send as many messages as you like but you cannot reply to anyone who messages you
You can favorite profiles that you like and add them to the favorites section of your profile
You can send "winks" to other people as a way to show your interest
You can make use of Uberhorny's advance search options
When you are online, your profile will appear on the "trending now" page
How easy is it to set up an Uberhorny profile?
Signing up to the Uberhorny website is simple enough although it is pretty different from other dating sites.
So here's how it works:
You select your gender
You select the gender of the kinds of matches you are looking for
You then select the city you are looking for matches in
You enter your age
You enter your email address
You provide a password
That's it, six simple steps that will take you no more than a few minutes to complete.
Once that's done, you will receive a verification email which you need to click on to activate your account.
Uberhorny also asks you to fill out another short questionnaire so they can get a little more information about you to aid their matchmaking services.
Of course, you will have to choose a username and don't forget to upload a photo.
The chances of you securing a match without it are pretty slim.
Lastly, your profile needs to be approved by the Uberhorny team.
It's something they say they do with every profile but with all the claims of bots on the site, do they?
Anyway, that doesn't take too long.
One thing I would like to mention about the signup process.
It's pretty 2000s, right?
I mean, most modern dating websites offer the chance to use a social media account to sign up with the most popular being Facebook.
That's just not an option with Uberhorny and I guess they have their reasons why.
While some people might prefer the chance to sign up to the site using their social media profile, the fact that this option isn't there isn't a deal breaker for me.
In fact, on a site like Uberhorny, if it was available, I don't think I would make use of it over the more traditional signing up method.
Your profile isn't anything to write home about.
But for what the site offers, it doesn't need to be.
So what can you expect them?
A profile photo is found in the top-left of your profile
Underneath is your username, your age and your location
An "About Me" section
An "About You" section allows you to describe the type of match you are looking for
Basic personal information (appearance, the type of contact you like, if you are a member, when you last logged in and more)
Your photos and posts
Ok, so let's get onto the pricing for Uberhorny.
Already in this review, I've mentioned the membership options that cover just two days and seven days.
These are perfect if you want to check out the membership features that Uberhorny has to offer or if someone's messaged you, you see them as a chance for a potential hook up and you want to message them back.
But how much do these two options cost?
Well, they not going to set you back that much.
2-day membership – $4.95 (sometimes on special at just $0.95)
7-day membership – $14.95 (sometimes on special at $9.95)
So that's the shorter membership options.
But what about something for a longer length of time?
Here they are:
1-month membership – $34.95
6-month membership – $69.95 ($11.66 per month)
12-month membership – $80.04 ($6.67 per month)
In my book, for what the site is, the monthly membership is very expensive.
And clearly, the powers that be that run Uberhorny want you to buy their longer memberships, hence the enticing pricing model.
Having said that, the fact that you can try out the site using either the 2-day or 7-day options is a real bonus in my book.
Many other dating sites could learn from that.
Conclusion and Overall Rating
Uberhorny says what it does on the box.
I am going to give it a score of 3.2 out of 5.
I've marked it down for several reasons, most notably that it doesn't have an app.
Also, I cannot stress enough that you've got to be careful when using sites like this, that's for sure.
In terms of its functionality, Uberhorny is easy to use.
It's also very simple to set up and it won't take your hours of frustration to get your profile online.
When it comes to finding matches, there's plenty of possibilities especially if you live in a big city.
The site has useful members features, but I am not sure that they truly make up for the $34.95 price tag.
Speaking of price however, while the monthly cost is high, you have other options.
If you are going to use Uberhorny often, I would suggest you try an extended package because the discount from them is a benefit.
What I do like about the pricing model is the 2-day and 7-day membership options.
This is a clever bit of marketing and something that other dating site developers should take note of.
With its 2 million users (with over 1 million found in the United States) Uberhorny is popular.
There's still that nagging worry of bots and scammers, so as I always advise, use your common sense if you sign up.
Frequently Asked Questions