This is a battle of young vs old. Bumble, founded in 2014, is the young party, while Match.com, founded in the distant 1995, is on the old side.
If you are thinking about joining one of these two popular dating apps, we will present both of them to you and help you decide which one is the right choice for your wishes.
In this article, we will cover:
Is your dating app giving you the best chance for success?
Make sure to take our online dating site/app quiz to find out.
It's a fact that people who follow our dating site suggestions have on average 2 extra dates per month.
History of Bumble and Match
One of these two is fairly new in the business while the other is the more 'experienced' rival. And here is how they both came to life.
The founder of Bumble, Whitney Wolfe, was employed at Tinder. In September 2014, she left her job there and filed a sexual harassment lawsuit.
Three months later, she was back in the same business field, only this time as the founder of a new dating app.
She wanted to make this a safe place for women. To the question 'Whats Bumble?', she said it is a 'feminist dating app',. It is a place where women are in charge – and this led to an interesting Bumble feature named First Move, but more on that later in the text.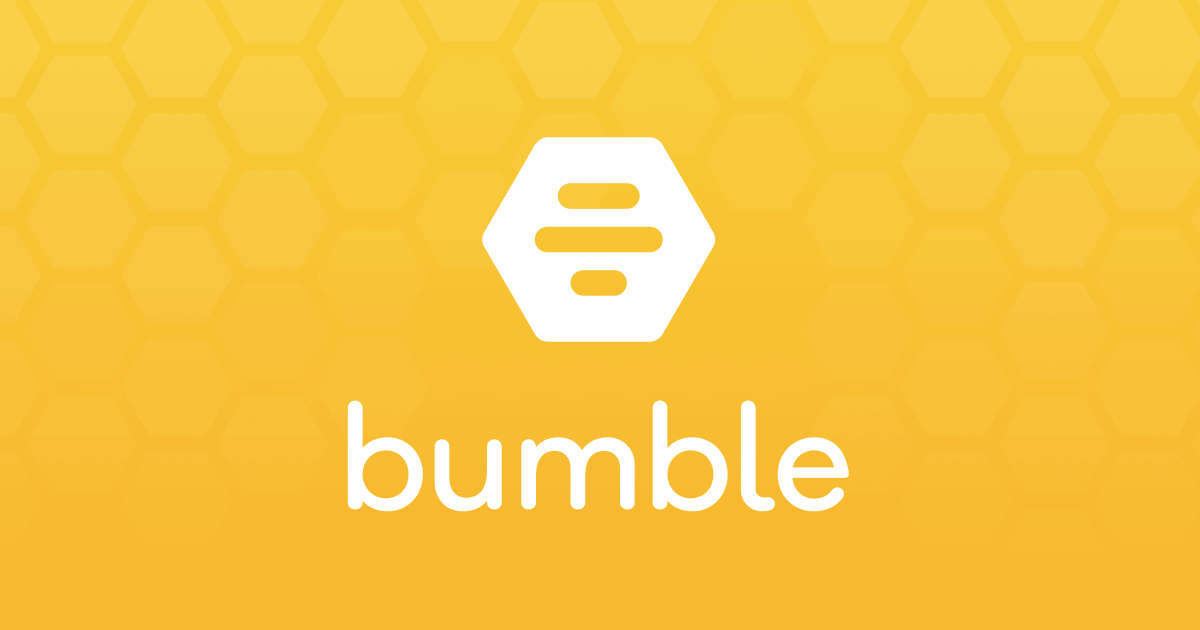 Bumble was created as a mobile app, though there is a Web version which is inferior to the application in that fewer features are available there.
The company's headquartered in Austin, Texas, USA, and it is traded at the Nasdaq Stock Market.
Match.com is one of the oldest online dating services; it was launched as early as 1995. Its owner is Match Group Inc, that also owns Tinder, Hinge, Meetic, PlentyOfFish, and OkCupid.
In the year 1995, the first beta version of the Match.com dating apps. That same year, Wired magazine wrote about it. As technology advanced, so did this service.
Match Group has its headquarters in Dallas, Texas, USA. It is also traded at the Nasdaq Stock Market.
Both apps can be downloaded from the Apple or Google Play stores. There are versions for iOS and Android users.
To sign up for Bumble, you can use one of the three things: your phone number, Apple ID, or Facebook account. In the past, you couldn't register without Facebook, but this was done away with several months ago.
It is recommended that you use your Facebook account because the process is easier and it is ensured that your information is genuine. Safety and verification are very important in online dating!
If you choose the phone number, you will get the code that you will enter in the provided place in the app.
After that, you will need to allow or deny access to your device's location, then enter your first name and first photo. You will be able to choose a photo from your device or add one from Facebook. After uploading one photo, you will get the chance to add 5 more.
OFL Top Recommendations based on 100,000+ Survey

"Serious Relationships"
"Discreet Hookups"
"Best Course for Men"
"Quick Flings"
"Normal Hookups"
"Our Quiz"
Next is your birthday (that cannot be changed anymore), gender, and mode (Bumble BFF, Bizz, or Date), the gender of your interest, and email. In the end, the application will ask you to provide a profile photo.
If you are using Bumble Web, this process is a bit faster: after entering the code you get via a text message (if you choose the phone number registration), you will enter the following information: password, name, birthday, gender, and photos.
The following step is filling out your profile. You will write a short description of yourself and choose 3 prompts (My Move Makers) to answer that will tell even more about you. You will here be able to connect Bumble with your Instagram account. In this case, 24 photos (you cannot control which ones) will be shown.
Then, you will have the chance to set up some match preferences through available filters. For free users, only 2 filters can be used at most.
To sign up for match.com, you should just follow the leads on the screen. You will need to enter your gender, the gender and age of the people you are interested in, and your zip code. Then you will answer several questions more. This basic registration will create a free account for you and it will be available without expiration.
You can choose to use your Facebook account for the sign in, which will fasten the process. If you do this, the software will take some information, such as your location, age, or education, from Facebook.
The other necessary information for creating your profile and Match is:
Username
Email
Password
Birthday
Education
Religion
Ethnicity
Salary
Relationship status
Kids
Height
Body type
Smoking habits
Drinking habits
The next step is to enter some of your interests and hobbies, then what kind of person you are looking for (including nuances like what is a deal-breaker and what isn't), and how you would describe yourself.
Bumble gives you three modes to choose from, depending on your purpose of using the service. The basic one is Date mode, which is used most often and designed to find potential partners in romance. BFF mode is used to create casual friendships. Bizz mode is there for expanding your business network and finding a mentor who will help you become better at your job.
The basic functioning of the Bumble app is a list of people from your surroundings. You can swipe right if you like someone or left if you don't like them. A match is created once two people swipe right on each other. This is the moment when connection through messaging is possible. But there is a time limit of 24 hours. More about that will be told in the following section.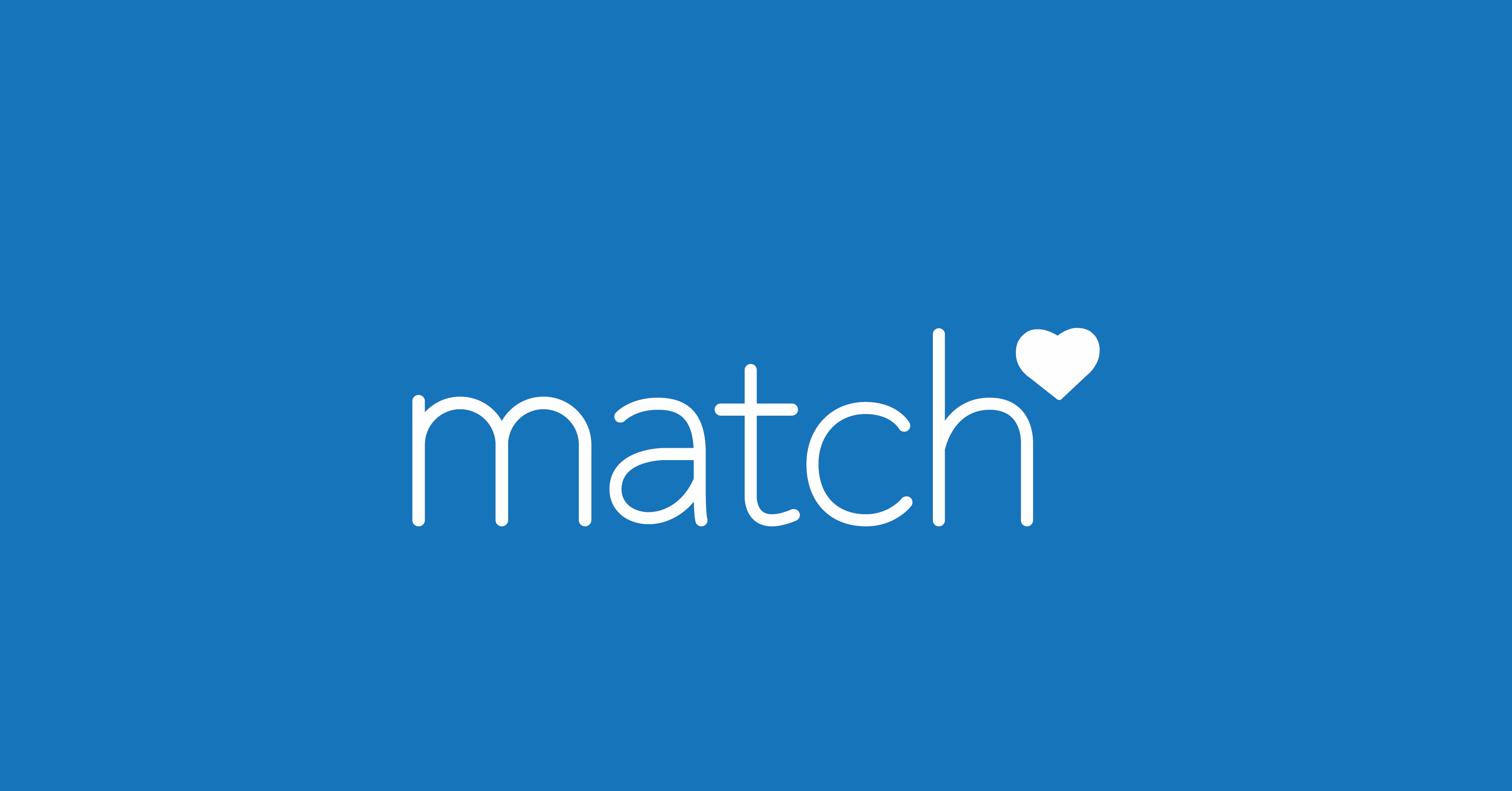 Match presents you each profile individually, there isn't any scrolling included. You see some information about the person as well, not only a picture. The algorithm takes into consideration whom you like and not and gives you further suggestions based on that.
You can see who liked you before getting matched with someone, and you can also send someone a wink or a message – also before a match is made.
To help you understand how the two dating social media platforms work, we will compare the main features.
Bumble functions similarly to most of the best dating apps – by looking at profiles of a lot of people who are in the same area as you and swiping right or left if you like or dislike them.
If you are in an area that isn't densely populated, your expired matches may appear again after a while.
You can also react to a person's photo, prompt, or bio with an emoji; this is a Reactions function. The other person can see your reactions only when a match is made with that person.
Two people get matched when both swipe right on each other. This is when messaging on Bumble can begin.
On Match.com, you see a profile and decide whether you want to match with the person or skip them. You can see the profile of the person, so it is not just about the looks.
Based on the people you skip, the algorithm will fine-tune the propositions to remove people you will probably dislike.
You are able to see other lists – of people who liked your profile, of those who gave you a 'yes' rating, etc. This will be explained later.
Messaging on Bumble is available when a match is made between two people. Both paying and free members can use this feature.
Before we continue, we should explain what the First Move is. To avoid the stigma of the man having to be the one to initiate contact, the Bumble founder decided to transfer this to women. So, in a heterosexual couple, the female is the one who has to send the first message.
Now, there is another catch here. In the 24 hours after a match is made, whoever has the First Move privilege, needs to begin the chat. If they don't, the match expires. Unpaying members don't have the opportunity to reverse this.
In the same way, the second person has 24 hours also to respond to the first move, or else the match expires. Free members have one Bumble Extend feature per day. It gives them the chance to allow the other person additional 24 hours.
Just like on Bumble, you can chat with your matches on Match as well. Even more, you can message people with whom you haven't been matched.
This may become a problem, as you may end up with about 50 messages in one day. You probably don't want to chat with that many people. Luckily, there is another thing you can do – and that is to filter messages. You can apply a filter to see the messages of people who are of certain age, location, or height, for example.
3. More Interesting Features
There are more features that both these services offer to their users. We will list some of them.
Bumble
SuperSwipe. This is kind of a super like, showing the other person that they have swept you off your feet. The subscribed users get 5 of them every week, but they can also be purchased individually.
Reactions: you have the chance to show that you liked a person's profile photo or bio with an emoji. That person will see your reactions once you two become a match.
Spotlight: this feature puts your profile on the top of the queue for 30 minutes so that more people can see you. This feature is also a part of the premium packages, but they can be bought.
Travel Mode: this feature changes your location for a week, for example, when you are on a vacation. I most countries, this mode can be used by Premium subscribers.
Beeline: this great feature, accessible only for the paying members, shows a list of people who have already swiped right on you. If you like some of them, matches are made instantly.
Night In: a nice way to spend a pleasant time in a call with a possible match is to play this trivia game. You get 3 rounds with 5 questions each, and your task is to talk about the questions and reach a conclusion of what the answer might be. Then you both click on the same answer.
Match
Mutual Search: with this, you can see profiles which are compatible with yours and which your profile is compatible with.
Reverse Search: this feature gives you the opportunity to see the profiles who want to meet people like you.
Vibe Check: this is a call through which you can see whether the other person suits you before you exchange phone numbers or meet IRL.
Boost: to have your visibility enhanced for an hour, you can activate this feature.
Connect: this add-on shows you only members with free membership and those that are new to the platform.
Select: this is another add-on that helps you make more high quality matches. You can see when someone has read your email, show others if you are active or away, and get messages only from the people who are in precise accordance with your criteria.
Match Events: you can host or organize an event in real life and invite singles from match.com. Due to the pandemic, these events have become less frequent, but still, there can be virtual meetups.
Match VS Bumble Statistics
Match is used in over 50 countries and 12 languages.
The age range of Match users is:
under 30 years of age: 25%
31-49 years of age: 49%
over 50 years of age: 26%
Interestingly, the fastest-growing group is the oldest one.
As many as 74% of people have a college degree. This, together with the data about the most popular age group, leads to the conclusion that this app is built for people who are looking for a serious relationship (like eHarmony or Tinder).
As the statistics of 2020 claim, so far there have been 517 thousand relationships, becoming 92 thousand marriages, and over a million babies were born, all due to match.com matchmaking.
Bumble has over 100 million users, in 150 countries and 19 languages.
There are 42 million active users on a monthly basis. Only 2.5 million pay for the app. However, that can tell us that this app is very useful even on a free version.
On average, a paying member spends about $27 per three-month period.
More and more people download the Bumble app: there were 11 million downloads in 2018, about 15 million in 2019, and over 18 million in 2020. For each of the years, more than half of the downloads were done by people from North and South America.
The country with the highest number of users in the USA (5.5 million users who are active in a day, making 12.7% of the overall Bumble population but giving the company 76% of the overall revenue). In that country, Bumble is the second most popular app, behind its rival Tinder.
The overall gender ratio on Bumble is 2:1 in favor of men, despite it being seen as the 'feminist app'.
There isn't an official statement from Bumble regarding the age of its users, but there was independent research in 2016 that showed that more than 63% of the users are younger than 30.
It is also an interesting fact that over 90% of Bumble users who are older than 22 have at least a bachelor's degree. So, the population of the app is very well educated.
A study from 2017 showed the following: one user spends about an hour and a half on Bumble every day. Until the year 2017, there were about 5000 married couples who had met on Bumble.
The figure for Bumble fake profiles is estimated to be less than 1%, making the dating app probably the safest one.
Disclaimer: prices can be changed by the services as they see fit. The amounts stated below can be altered at any time.
With Bumble free, you can use most of the features. Subscriptions give additional perks that are aimed at improving the likelihood of your getting to meet potential love.
Bumble offers several items for purchase:
Superswipes: $3.50 for 2 and $45.99 for 30
Spotlight: $6.99 for one and $54.99 for 30.
Bumble Boost: $8.99 for one week, $16.99 for one month, $33.99 for 3 months, or $54.99 for 6 months.
Bumble Premium: $19.99 for one week, $39.99 for one month, $76.99 for 3 months, or $229.99 for a lifetime subscription.
The several-month subscriptions are paid all in one go, they cannot be broken down into installments.
With Match, the situation is somewhat different. Unlike on Bumble, Match doesn't give many options for people with the free version of this dating site. Casual dating and hookups (like BeNaughty or Ashley Madison) are lowered to a minimum with this.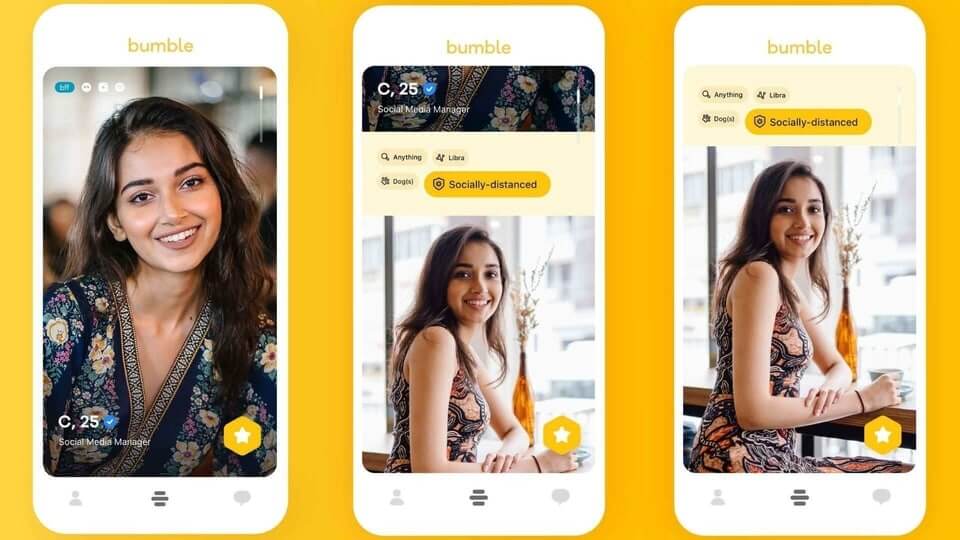 Any purposeful communication can be achieved only when you are subscribed. There are two plans: Standard and Premium, with options to pay for 3, 6, or 12 months.
3 months (prices per month): Standard Plan $29.99 / Premium Plan $27.99
6 months (prices per month): Standard Plan $21.99 / Premium Plan $19.99
12 months (prices per month): Standard Plan $17.99 / Premium Plan $15.99
The prices are shown per month, but they are all paid in one go.
All in all, you can see that in the dilemma of Match or Bumble (or for short mtch and bmbl), you can think about what you want from a new relationship and use that as the guide to the choice of the all. If you wanted to ask questions like 'Is Bumble or Match better?', 'Is match.com good?', or 'Why Bumble is better?', we hope that this text helped you with discerning those and clearing up the difference between the two.
In their respective fields, they are both great apps with a good success rate. They are both more successful this year than last year, and the trend will probably just go up.