Dating as an introvert can be scary and difficult. Meeting people in person might give you anxiety. You may not know what to say or how to act during face-to-face interactions which make introvert dating uncomfortable and awkward.
Thankfully, online dating exists and there are many introvert dating sites that will help you connect with the love of your life digitally!
But how do you know which introvert dating types are the best for you? Well, there are a lot of different features and benefits of dating sites, depending on what you are looking for.
Check out our recommendations and discover which is the best introvert dating site. Discover why dating for introverts should not be difficult. Let's get right into it!
Well, as a shy person you need a lot of guides to get you through dating online. Our ultimate dating guide has been used by other introverts and it is a go-to fantastic guide for online dating. So many introverts have testified about its efficacy.
Is your dating app giving you the best chance for success?
Make sure to take our online dating site/app quiz to find out.
It's a fact that people who follow our dating site suggestions have on average 2 extra dates per month.
The Best Dating Sites for Introverts in Video Form
Audio (podcast) form for those of you on the go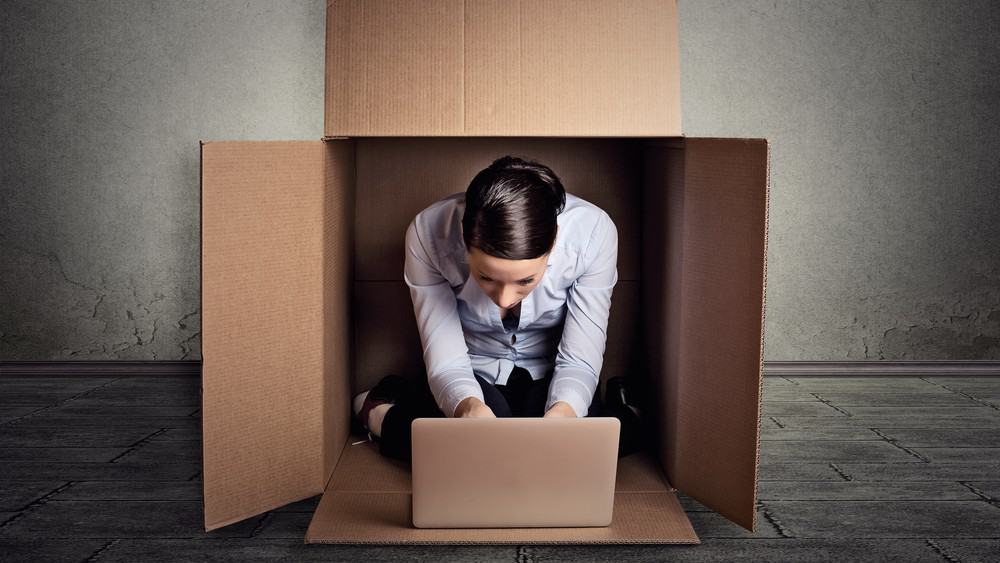 The 8 Best Introvert Dating Sites for Shy People in 2023
While introverted people will stick to popular dating sites such as eHarmony, Match.com, Zoosk, and OkCupid due to the millions of members and presence in over 200 countries. Whereas they can easily meet like-minded individuals on SingleAndShy, EliteSingles, Bumble, and the User-friendly Anomo App.
eHarmony is one of the most trusted introverts dating sites because they use RelyID to verify that everyone is representing themselves accurately. E-Harmony takes extra precautions to prevent bashful men and women from being "catfished."
eHarmony also uses an advanced compatibility system to match potential dates based on 29 dimensions of compatibility which makes meeting people you agree to receive easy and trustworthy.
The eHarmony dating website also does not allow you to commence interactions with strangers until your identity is confirmed to the site and has almost no chance of catfishing.
Another one of our favorite features of the eHarmony site is the guided communication program that allows you to gradually communicate and open up to someone through icebreakers, email, and even phone calls through the website.
eHarmony Pros
Best security and privacy of dating sites for introverts
NO fake profiles thanks to RelyID
Known for finding long-lasting relationships with meaningful conversations
You only see dating profiles that are compatible with your own
Guided Communication is the perfect way for introverts to begin connecting without feeling obligated
In-depth relationship questionnaire that matches based on 29 differing dimensions of compatibility
Great reputation worldwide
Meet people in all 50 states and 200 different countries
eHarmony Cons
No search feature that allows users to browse or search for specific profiles
One of the more expensive introvert dating websites for monthly subscribers
Signing up to create a profile can take a few hours and be tedious
eHarmony In a Nutshell
E-Harmony is known for its ability to produce marriages from people that connect through their website. The questionnaire, while long and tedious, offers great insight to who you are as a person and what you need in a partner. While users are not able to browse profiles and see all users on the website, they can rest assured that they are being matched with like-minded people that they are compatible with in the long term.
eHarmony Pricing
Free version: Yes
Three-months: $54.95/month
Six-months: $36.95/month
Twelve-months: $22.95/month
See the latest eHarmony prices here.
2. SingleAndShy.com
Singleandshy.com is a great introvert dating site—Just look at the name! Single and Shy is specifically designed for people who want to meet like-minded people (introverted people).
One of the best things about Single and Shy is that in addition to creating a profile and messaging with people, there are also resources on overcoming shyness and dating tips for introverts.
We get it, introverts are brilliant minded people, but they just find it a bit difficult to go all the way but when you do, learn how to flirt, take it a bit further to ask for numbers and then seal it up by asking her out if you are guy. You need to go all the way to get want you want. Isn't that why you are there in the first place?
Singleandshy Pros
100% free to join
Fully confidential
Meet people with introvert personalities like yours (similar interests)
Wink Feature that allows you to send flirts to a profile you're interested in without having to send a message
Matching algorithm that sends you matches based on your preferences
Singleandshy Cons
Only users on premium membership can use the message feature
According to Shyandsingle.com, there are roughly 1,000 users in their database. If you are looking to branch out and meets lots of different people, you may find this site limiting.
Search options only allow for two choices: Man looking for Woman, or Woman looking for Man making it impossible to meet other gender sexual orientation.
Singleandshy in a nutshell
Singleandshy.com is a good choice for people who are very shy and do not want to worry about feeling obligated to a lot of choices. The user base is small but growing and some users may find it hard to connect with people near them. If you don't plan to meet in person and just want someone to chat with, this site could be perfect for you.
Single and Shy is not LGBTQ friendly in their search functions however and offers no ability to choose a sexuality when signing up. Single and shy is assumed to be for only heterosexual dating although there is no disclaimer to this on their homepage.
Singleandshy Pricing
Free version: Yes
One month: $29.95/month
Three-months: $19.99/month
Six-months: $16.66/month
Twelve-months: $11.67/month
Match is the very first popular dating site that flaunts more than 1 million success stories of couples who have entered into long-term commitment by using Match.com.
One of the reasons Match is so successful is the matching system that shows you people, you are compatible with and also allows you to search on your own to browse profiles from people all over the dating world. As for your profile photos, you need all the right angles to sell yourself to attract like a magnet.
Match also holds 30 different meetups a month where users can arrange to meet in person with other Match.com dating community. This makes the meeting in person safe and comfortable. If you prefer to remain anonymous, however, the site also offers incognito mode so you can browse without showing up in search results.
Match.com Pros
Ability to be matched and openly browse profiles
The option of incognito mode
No limits to how many messages you can send or people you can connect with
Dating criteria and preferences can be tweaked as often as you like
Meet Ups make the meeting in person safe
Verification process for profiles make catfishing less likely
In-depth questionnaire to help Match find your best matches from the matching system
Users with diverse sexual orientation from more than 200 countries worldwide
Match.com Cons
Match.com is in the middle when it comes to pricing. While it is not the cheapest dating sites for shy singles, Match is affordable on the longer-term commitment plans.
Dating profile verification can sometimes take a long time
Questionnaires can be lengthy and time-consuming
Match.com In A Nutshell
Match.com is great for people who want options but also want to be matched based on compatibility. Match is a great source for users of diverse backgrounds and offers many useful features such as incognito mode and profile verification that have made it a trusted introvert dating site.
Match.com Pricing
free version: Yes
Three-months: $23.99/month
Six-months: $20.99/month
Twelve-months: $19.99/month
Check out the latest Match.com prices here.
4. OkCupid
OkCupid.com is a free dating site that also has an App available on Apple or Android and advertises that they believe that the stories we tell, and passions we share are what matters—not a picture. The platform does require you to make a profile that you can upload a picture to, however.
OKCupid subscribers who upgrade from the free version will benefit from matching through OkCupid's algorithm that specializes in matching based on interests, ethics, and compatibility.
The site also specifically matches people who are looking for the same relationship type as you. This means that if you're looking for marriage you don't have to waste your time connecting with someone who just wants a fling.
The site is known for its in-depth questionnaire that dives deep into your opinions on little things like cilantro, and world-changing issues such as climate change. You can also write out detailed responses to questions and have options to add information that is important to you such as diet restrictions or religious preferences.
Introverted people do not need to change their personality before dating, you can be okay by yourself and also be with someone in your life. You just have to learn and trust the process.
OkCupid Pros
A trusted site with more than 91 million connections made every year
Most mentioned app in the wedding section of the New York Times
50k dates made weekly (as reported by users)
More questions than any other introvert dating website to ensure you are matched accurately
First dating site to offer 22 gender and 13 orientation options
First major dating website to have an app
Transparency behind the company
The ability for users to go on incognito mode to browse profiles without showing up in search results
More than 1 million app installs weekly
OKCupid provides statistics on every profile you visit to show you how compatible you are to that user
Affordable monthly plans for subscribers
Some users receive up to 100 possible matches a day making it easy to find like-minded singles
Recent messaging system overhaul in 2018 that made messaging functional only when you and the user have both liked each other or been matched.
Ability to block and report users who are harassing you
OkCupid Cons
OkCupid is known for having a lot of fake accounts
Users are looking for many different types of relationships so you may have a hard time wading through the options to find someone looking for the same things you are
The number of profiles in the database can be overwhelming
OkCupid In A Nutshell
OkCupid is best for introverts who still want to have a lot of options and get to know different people. While many people make meaningful connections and relationships through OkCupid, the platform is also known for helping people find casual relationships and one-night stands.
The best features such as advanced search options and the ability to go incognito are only available to paid subscribers; however, OKCupid has one of the most affordable plan options of any other best introvert dating sites.
OkCupid also offers the best free plan with messages and search functions being available to non-paying subscribers. The platform offers a website as well as a mobile app which is convenient and easy and has also upgraded and revamped many of its functions for increased privacy and less harassment.
OkCupid Pricing
Free version: Yes
A-List – One-month: $9.95/month
A-List – Three-months: $7.95/month
A-List – Six-months: $4.95/month
5. Zoosk
Zoosk is a great site for testing the waters to connect with many people all at once. Their Super Send message feature allows users to set up automatic messages that Zoosk will send out. Zoosk has also rated the best dating app of 2016 by Wallethub.
Another feature that makes Zoosk stand out is the algorithms they use for matching. Unlike other websites where you spend hours filling out questionnaire after questionnaire, Zoosk software pays attention to the actions you take such as which profiles you click on, who you chat with, and the preferences you set. The more time you spend on the site, the better Zoosk matches you.
Zoosk Pros
Unique algorithm for matching that pays attention to actions not surveys
More than 30 million app downloads
More than 40 million users
Connect with people all over the world based on how you interact with the site
The smartpick feature that matches you with people who have clicked "yes" on your profile and you on theirs which serves as a great icebreaker for introverts
3 million messages sent daily
Dating advice and online dating advice available
Zoosk Cons
You can only view someone's profile if they have indicated they are also interested in you which means connections are based on profile pictures and limited information
You are required to have a Facebook account and connect through Facebook
Many fake or inactive accounts that are not filtered out of search results
You must pay for a subscription to do anything other than browse profile pictures
No options for bisexual searching
Zoosk In A Nutshell
Zoosk has a unique algorithm that makes the site useful for matching people based on what your first reactions and intuitive actions you take that you may not even be aware of.
Zoosk is also a very user-friendly platform with convenient features for introvert such as SmartPick and SuperSend. The downsides are that you have to pay for these extra features and the site is known for spammy users and fake accounts.
The site is not the most LGBTQ friendly because there are no options to search for both men and women for users who are bisexual. However, if you reach out to customer service, they can unlock the search function to allow bisexual users to see both men and women's profiles. This does make the site difficult to use for bisexual people.
Since Zoosk is all about the profile, you will have to give it your best on your profile. Make sure to take out the big guns on your profile. You deserve the best, so make it sexy and fun, if you are a woman.
Zoosk Pricing
Free version: Yes
One-month: $29.95/month
Three-months: $19.98/month
Six-months: $12.49/month
Elite Singles users reflect the name of the site in that most profiles are those of people who are educated, affluent, and professional adults between the age of 30-50. Most of the profiles on the site are women with 44% being men and all are in search of long-term relationships, not flings or one-night stands.
Elite Singles also uses a personality test that each user must go through to set up their profile in order to match you with people you are most suited. The test also tells you a lot about yourself such as how conscientious you are, if you're neurotic, introverted, and how agreeable you may be.
Elite Singles Pros
In-depth profiles
Connect with adults that are on your level as far as education, income, and profession
Elite Single uses software to verify the identities of users
3-7 matches each day based on the in-depth personality test
Best introvert dating website for busy working professionals
Very little chance of fake accounts or profiles compared to other sites on online dating for introverts
Elite Singles Cons
Elite Singles has one of the most expensive monthly subscriptions
The personality test and profile can take a few hours to set up
No search features
Elite Singles in A Nutshell
Elite Singles is for mid-aged working professionals who are looking for people who have the same lifestyle they do. The site does not allow you to search for profiles and instead you must rely on the matches they send you daily to determine who you can connect with.
Clearly your profile helps with the matches, make it loud, when you get your match it is good to get down to the business for erotic chats and planning what the visits should be like and where it should be. the big shots are here, so anyone can go ahead and call it.
Elite Singles is great for introverts who want the guesswork taken out of searching through profiles and prefer to have matches sent to them that are guaranteed to be compatible with their personality type (at least on paper).
While the platform may seem more expensive than other dating websites for introverts, the cost is a reflection on the users guaranteeing financial stability and commitment.
Elite Singles Pricing
Free version: Yes
Three-months: $62.95/month
Six-months: $44.95/month
Twelve-months: $31.95/month
Check out the latest Elite Singles prices here.
7. Anomo
Anomo is the ultimate introvert dating app because everyone is just an avatar. Users are not required to upload a profile picture or spend hours filling out personality tests or questionnaires.
The idea behind the Accommodating platform is to connect with people near you who have the same interests by playing games, answering icebreakers, or just chatting. This website is about building friendships more than hookups and is great for introverts who want to get to know people slowly.
Anomo allows you to reveal more about yourself, including the bits of your profile or your picture, to users as you connect with them for longer periods of time. This site has been invented specifically for introverts who have a hard time revealing who they are or meeting people in social settings.
Anomo Pros
The only 100% anonymous dating site
An App that is 100% free and easy to use
Profile set up takes minutes
Ability to get to know users slowly over time
Focuses on building friendships
Lots of entertaining and engaging features of the app such as interactive games
Anomo Cons
Easy to be catfished since you don't know much about the users
Not a large database of user profiles
You can't see what someone looks like until they reveal their picture to you
No website to use. All users must download the app on Itunes or Google Play
Anomo In a Nutshell:
Anomo is the perfect dating app for introverts who want to remain anonymous and keep things casual. The app is great for getting to know people slowly over time and transfer power to the user to reveal things about themselves as they are comfortable. The app is also 100% free and user-friendly.
This is basically about communication, you need to engage with the person since you cannot view the profile to be wowed.
8. Bumble
Bumble is the best dating site for female introverts because only women can make the first move! If you are tired of unsolicited and inappropriate pictures and messages that flood your social media inboxes, Bumble is perfect for you.
Bumble's demographics are mostly young people under 35 with 23 million registered profiles. The app is also very user-friendly and uses the "swipe left" or "swipe right" function that allows you to choose who you are interested in based on a profile picture a few key demographics such as age and location.
Bumble Pros
Only women can make the first move on Bumble. If two users are interested in each other by swiping right, the women can choose to make a connection and message the other user
No unsolicited messages from toxic men
Millions of people in the world of Bumble profiles to browse through
The only touted "harassment-free dating app"
One-week trial option available
Premium features that allow you to see people who have shown interest in your profile, extend connections by another 24 hours and rematch with connections that have expired.
Bumble Cons
Connections only last for 24 hours which means unless you are online frequently, you can be easily ghosted.
Men cannot make the first move so they must wait for a woman to message them first
Premium features can be expensive when paid for weekly
In A Nutshell: Bumble is perfect for introvert women looking to make fast, casual connections with potential romantic partners. The app is free and easy to use but allows women the power to make the first move. Bumble is sometimes frustrating for men because they cannot talk to a woman unless the woman messages them first.
keep your profile 'swipe right-able', yes, that is the big secret. A bold and beautiful profile picture to keep as many men as possible interested. You get down to the flirtatious chat is good for you here, because this place belongs to the fearless women. They make the moves.
There are things you do not do on your profile, and stay away from the perverts; familiarize yourself with the warning signs and walk away.
The premium features offer a weekly pricing option that is convenient for trying it out without commitment however it is rather expensive. If you love the premium features, however, you can sign up for long term plans that make the price much cheaper.
Bumble Pricing
Free version: Yes
One-week: $8.99/week
One-month: $24.99/month
Three-months: $16.66/month
Six-months: $13.33/month
Conclusion on the Best Introvert Dating Sites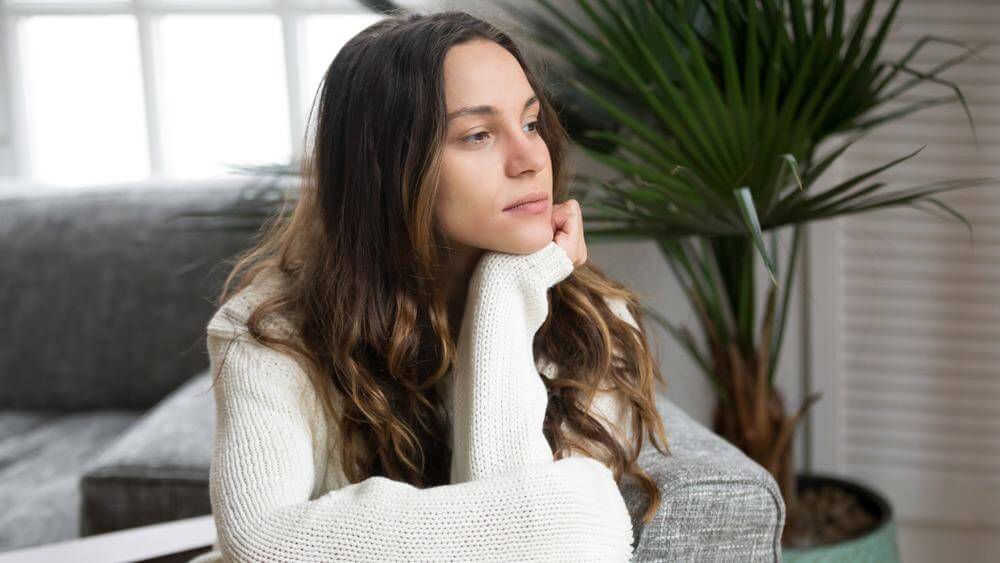 Dating can be nerve-wracking, but it doesn't have to be. Introvert dating is made simple and convenient through the best online dating websites for introverts.
Use these dating websites to put yourself out there and find the love of your life, or just a casual connection. What you are looking for is up to you, online dating just makes it easy.
Introverts need to learn and understand the online dating world to get that soulmate. Here is our most comprehensive guide recommended for you to take on with you on the love adventure.
Testimonies are coming in from other introverts using these guides.