Hey all and welcome to my article on online dating first message tips!
So you have gone ahead and signed up for an excellent online dating site such as eHarmony or Match.com creating your profile and completing their relevant tests or questionnaire.
Great! You have just gotten over one of the biggest hurdles in the online dating arena; hopefully, you have followed our tips on how to create a great online dating profile.
Having gone through the searches (or in the case of a few sites been sent your matches) and you have found someone that has caught your attention. Now here comes the fun part, or for most people the super scary part – sending that first email message.
OFL Top Recommendations based on 100,000+ Survey

"Serious Relationships"
"Discreet Hookups"
"Best Course for Men"
"Quick Flings"
"Normal Hookups"
"Our Quiz"
You would be surprised at the number of people that freeze when they sit down to think about what to write.
Questions such as "should you simply say hello and hope for a response" or "should you wait to see if they will make the first message move" race through their minds like a raging waterfall.
These are but a few of the questions that are undoubtedly racing through your mind.
Fortunately, we have put this guide together to put your mind at ease, allowing you to relax, let go of your doubts and worries and take the plunge into uncharted waters and send that all important first message.
Now make no mistake the first message in the online dating realm is of the utmost importance and is critical to your online dating success.
Sending the wrong first message can result in you receiving an equally crappy first message, your message is ignored, deleted or passed on to their friends as comic relief.
Take advantage of eHarmony free communication weekend to try out your writing skills.
We are certain that you do not wish to be the next bad water cooler story. So let's dive into the things that you need to know to make that first message count.
Let us get right into the online dating first message advice article! Some other articles you might find helpful are romantic evening ideas, online dating safety tips, and best first date ideas!
The comprehensive guide on how to create a charming online dating profile. You would not need any other lessons on profile creation after reading this free manual!
Is your dating app giving you the best chance for success?
Make sure to take our online dating site/app quiz to find out.
It's a fact that people who follow our dating site suggestions have on average 2 extra dates per month.
First Message Tips in Video Form
Audio (podcast) form for those of you on the go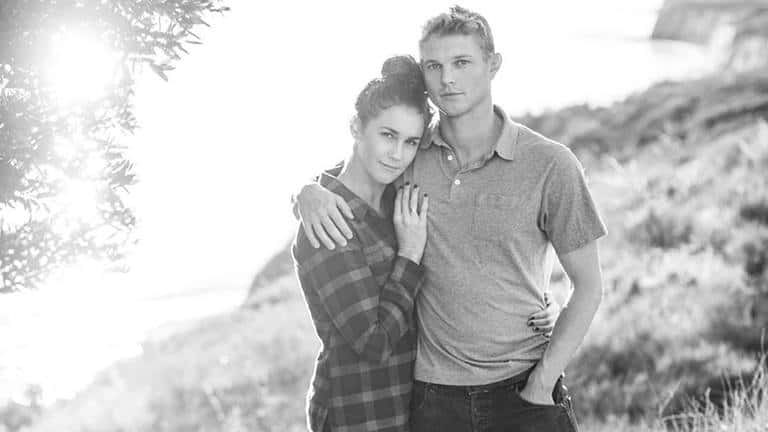 Content is King
Well, while the essence of a first message is to let your potential match know you are interested, you have to ensure you don't go overboard with the content so it will achieve its objective. So, how you frame your message will determine the response you will get in return.
Online Dating First Message Tips #One – Message Title
After you have gone past the stage of attracting your potential partner with the exciting element on your profile use the picture that has spoken so many words about you, here comes the messaging.
This is the first thing that someone will see when your message hits their inbox, so it better be good.
The first thing that you want to do is to avoid the "Hi Sexy" or "You have a hot body" as these will certainly get you nowhere.
Sure it is a compliment; however, you have not yet gotten to know the person and messages with that title tells the person that you are not interested in something genuine.
OFL Top Recommendations based on 100,000+ Survey

"Serious Relationships"
"Discreet Hookups"
"Best Course for Men"
"Quick Flings"
"Normal Hookups"
"Our Quiz"
Unless you are casting your net on DateHookup.com, this message title is likely to get you nowhere and even if you are searching on that site a message title like that might still get overlooked.
if you want to just hookup, a peep into this article will help you out.
However, make sure that you do not go overboard with your message title as well.
The whole point is to let the message do all the talking for you. All that you want is to have the title catch their attention. Keep your message titles short and sweet.
A good title is "I Enjoyed Reading Your Profile" as this shows that you did take the time to learn about them and suggests that you have more to talk about than looks.
How your write your message will determine how easy it is to get a match
#Two – That Opening Sentence
This is the next step in determining whether or not your message achieves its objective.
Try your best to sound friendly, but not crazy. A good start is a simple greeting; you would be surprised at the power of "Hi," and then move into telling them your name and asking them how they are doing.
This is an excellent time to talk about something interesting about their profile that caught your eye.
A good example is: "Hi there, I'm James (Jane), I notice that we share a love for the same type of movies."
Please don't be ridiculous by suggesting that you are the person that they need; you can solve all of their problems etc. as this will not help.
The best thing that you can do for yourself is to read the person's profile.
#Three – Want to Talk Looks – Be Careful
We know that we said to avoid being complimentary in your introductory message; however, it can be done; it just needs to be done in a classy way.
The main point of your message must never be about or beautiful or handsome the person looks.
A strategic, well placed, classy compliment will get you a far way in your introductory message.
Instead of saying "You're super hot," "You have a rocking body" or "You're such a stud-muffin" try complimenting them in a non-threatening way.
For instance, saying "that dress enhances your eyes" or "you look striking in that suit."
Messages like these show physical attraction in a non-threatening way. A good rule of thumb is if you are not sure how to compliment someone without coming off too strong then don't do it.
#Four – Talk About Your Similarities
Because the first online dating message can be incredibly awkward finding common ground can ease the tension and open up the door for amazing conversations to happen. Communication is key on online dating space.
This is where reading the person's profile is incredibly important, notice that we can't seem to stress it enough, because it is that important.
Check out the kind of movies that their profile says they like to watch or the music they listen to, their interests, hobbies, what they do for a living or any other information that they choose to share.
When you have this knowledge, you can write your first email based on what you have read and things that you have in common and avoid the awkwardness of not knowing what to say.
Now even though by this point you would have learned a good deal about the person, please remember to keep your first message short and sweet.
We recommend keeping your message to about four (4) sentences in length. A four-sentence first email is enough to say hi, your name, ask how they are doing and say something that you noticed on their profile.
#Five – Don't Forget About You
Now that you got the first few introductory lines out of the way it is time to tell them a little about you.
Use this opportunity to tell them about something that you never included in your profile.
Why might you ask? The fact is once they have read your email; if you appeal to them they will invariably check out your profile, so why not make the message say a bit more than your profile does. It doesn't hurt.
For example, if you notice that they like watching horror movies, you could perhaps mention an upcoming movie that you would like to watch.
Just remember to not make it too much about you and bring the subject back to things that you noticed on their profile.
More incredible Love Guides fresh off our press: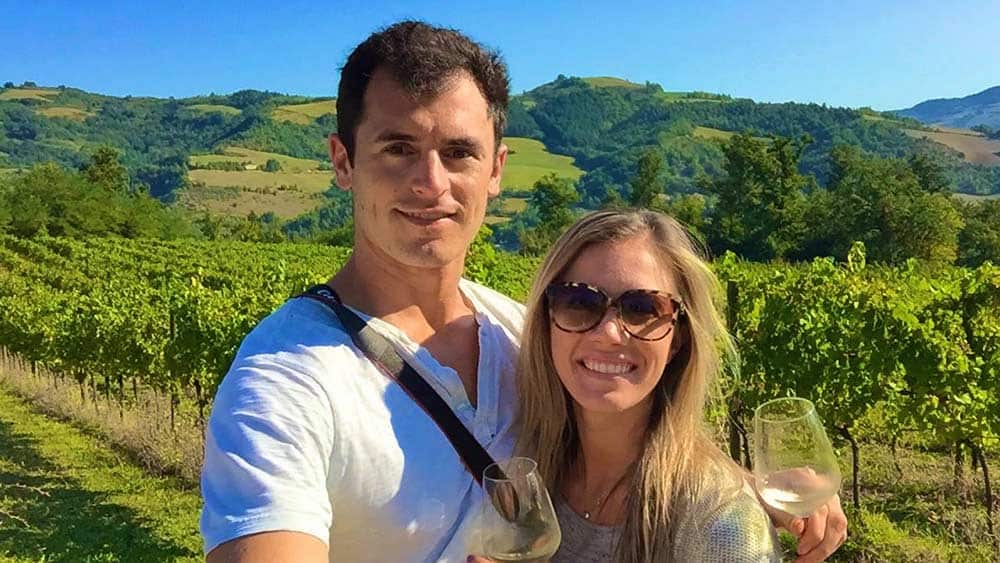 Bonus Tip – The Closing
You're almost finished and out of the woods. Now that you have mastered the initial message it is time to close the message and press the dreaded "SEND" button.
You are probably saying that merely closing with "Goodbye" is good enough; however, it is not.
We are not suggesting that you write an entire goodbye story for your potential love interest; however, we do not want the closing to sound too bland or to sound like a sour grapes story.
Try not to end your message with something like "If I don't hear from you I will assume that you don't like me, but that's okay because I won't be mad."
Instead, try saying something like "I trust that this message finds you well and I do look forward to hearing from you.
Have a beautiful day". Additionally, it is nice to put your first name at the bottom of the message as well.
Use these tips wisely, and you will be surprised at the responses that you receive from a potential girlfriend.
If you want some more advice on online dating, I suggest you check out the advice category where you will find articles like dating advice for men and dating advice for women!
Also if you are looking for the perfect dating site, you should check out the homepage that talks about the top dating sites online and our big VS article: eharmony vs match!
I hope there was some good advice that you can take away from my article on online dating first message tips 🙂
You may also be interested in some other comparison articles such as Chemistry vs Match, Chemistry vs eHarmony, eHarmony vs OkCupid and Match vs PoF!
Use our essential guide to keep your long-distance relationship as fresh as fine wine. Make sure you check it out.The Ultimate Guide to Online Dating for Women in 2019 – https://onlineforlove.com/online-dating-for-women/
The Ultimate Guide to Online Dating for Men/Women in 2019 – https://onlineforlove.com/online-dating-profile/
The Ultimate Long Distance Relationship Survival Guide – https://onlineforlove.com/long-distance-relationship-guide/