Online dating can really be an exhausting process, especially nowadays when everyone seems to be using Tinder and Badoo and there is no dating world outside of it.
These platforms can get very boring in a short period of time, so why wouldn't you spice things up a little bit and try out some completely new apps that will connect you with amazing people in a matter of seconds.
We are going to judge the New Dating Sites and Apps according to:
Stay tuned and find out what are the newest dating websites on the market and why you should be using them right now.
OFL Top Recommendations based on 100,000+ Survey

"Serious Relationships"
"Discreet Hookups"
"Best Course for Men"
"Quick Flings"
"Normal Hookups"
"Our Quiz"
Is your dating app giving you the best chance for success?
Make sure to take our online dating site/app quiz to find out.
It's a fact that people who follow our dating site suggestions have on average 2 extra dates per month.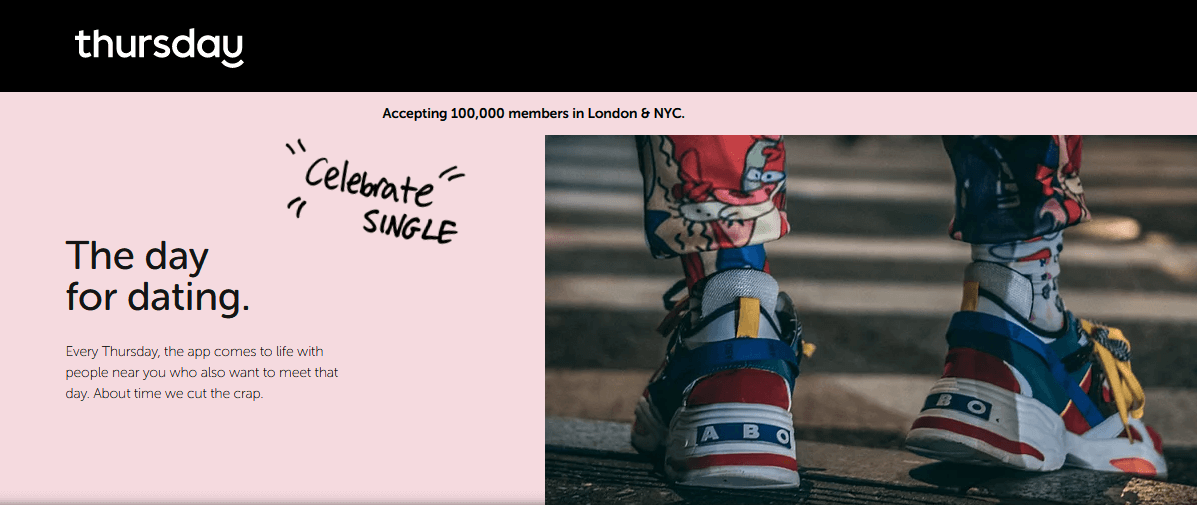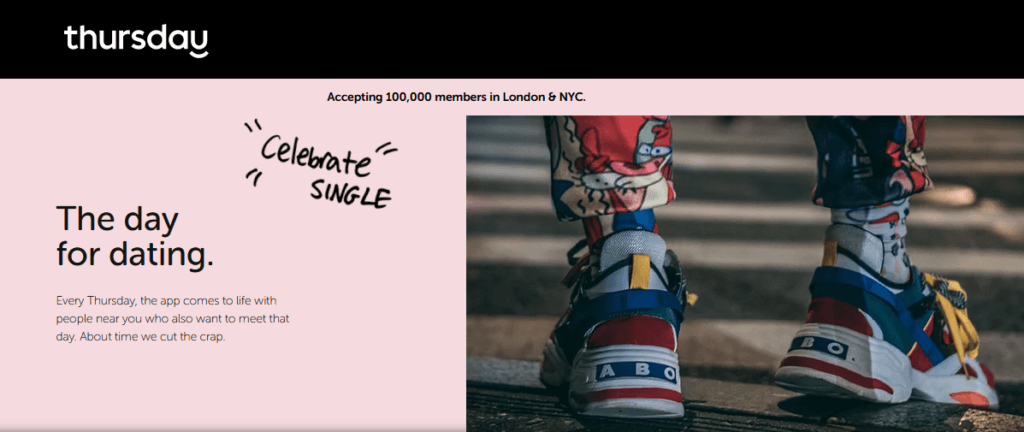 Signing up – 5/5
Making contact with sugar mamas – 5/5
Profile quality – 5/5
Overall quality of the platform – 5/5
100 000 users at the moment
Great profile quality
Everyone must register with their ID
Available only in London and New York
Works only on Thursdays
Since this is one of the newest dating sites out there, almost 100% of its users are Gen Z and millennials, and there is no user older than 31 or 32 years on this platform for now.
Unfortunately, this app has just launched so it will be available only in London and New York for quite some time, but its creators revealed that they plan on spreading the word about Thursday throughout all the big cities in the world.
The app plans on launching in Paris, Amsterdam, Hong Kong, and Los Angeles by the end of the year, so more people will be able to try it out.
Ease of use (mobile and desktop version)
Thursday is a dating app that was created at the end of the last year and it works on a very interesting and original concept.
It is available for both Android and iOs devices, so everyone with a smartphone can create their own profile easily.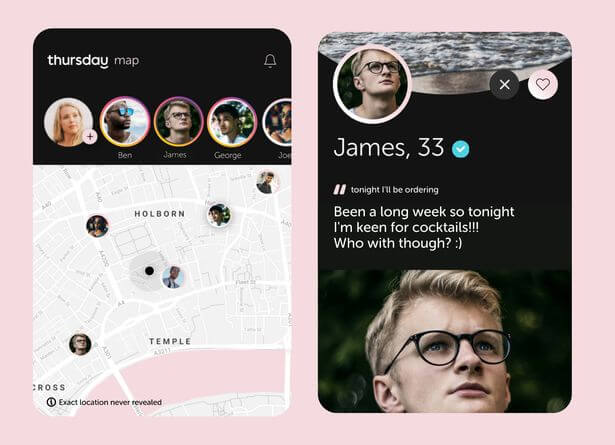 The app is only available to its users on Thursdays and its main goal is to cut the small talk and help people go on a date just after a few minutes of talking.
When signing up, you will be able to fill out your profile with as much information as you want – your interests, sexual preferences, education, and job.
You will also have to verify your identity by scanning your national ID or some other kind of document the government has issued you with which means that you will 100% safe from many types of scams.
OFL Top Recommendations based on 100,000+ Survey

"Serious Relationships"
"Discreet Hookups"
"Best Course for Men"
"Quick Flings"
"Normal Hookups"
"Our Quiz"
It also looks pretty much like regular social media, for example, Instagram and Snapchat, because you can upload your stories and photos that all the other members can see.
However, all of the things you have uploaded during that day will disappear at midnight, and you will have to add something different every Thursday if you want to look interesting to other people.
Thursday wants to make you schedule a date after a short talk and help you get out of your comfort zone and the traditional concepts of online dating.
Creators also promised that once the world goes back to normal and we are allowed to visit social gatherings, there will be special secret events just for the members.
The app is completely free to use and everyone can access it via their smartphone.
What can I do on Thursday on other days?
Every day except Thursday, you won't be able to see anything on this app and you will be left with a blank screen once you enter the app.
Even though it is pretty limited and only people from two cities can use it, this is definitely an app that promises a lot.
If you are a single person, then this is definitely something you should try out and probably the best option for all young people.
It is new, fun, and very different in comparison to other apps, and it is also very safe so I believe it could be the next "It" dating platform.
For that reason, I would give it a 5 out of 5 and I hope it will spread to other cities soon too.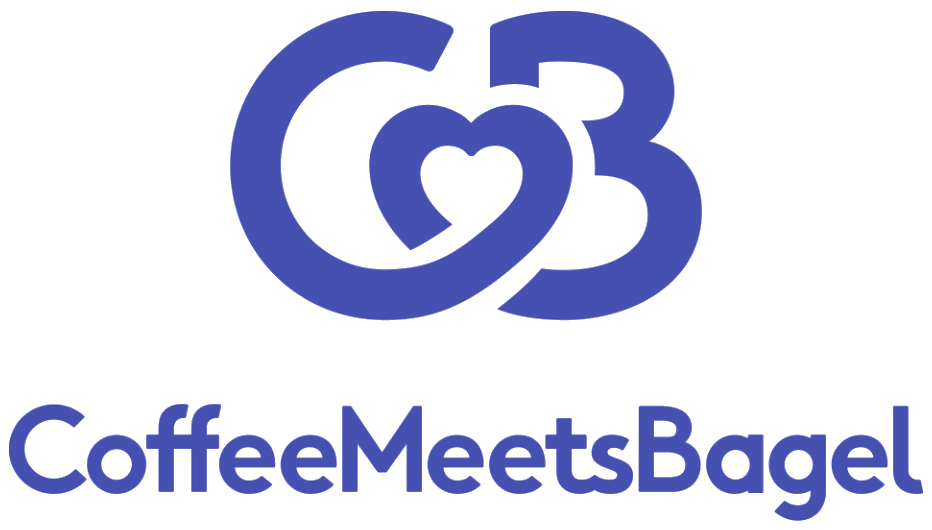 Signing up -4 /5
Making contact with people – 5/5
Profile quality – 4/5
Overall quality of the platform – 4/5
No fake profiles
Great if you are looking for a long-term relationship
A limited number of matches per day
Doesn't have too many users in smaller cities
The Demographic Makeup of Coffee Meets Bagel is a bit more basic and most of its users are over 30 years old.
Our research has shown that more than 60% of users are aged somewhere between 30 and 49 years old, and 80% of them are looking for long-term relationships.
This is one of the top picks for all people who are looking for more serious relationships and even though it is one of the new dating websites, it has become very popular in a very short period of time.
70% of its users live in San Francisco, New York, and Los Angeles, so if you are from a smaller city, you might struggle a bit finding your life partner.
It has a little bit more than half a million users, so I believe everyone will be able to find their match.
Ease of use (mobile and desktop version)
Coffee Meets Bagel has a desktop version and an app that is available to both Android and iOs users, so you can choose the option that suits you the best.
Even though this is one of the newest online dating sites, both its app and website have quite a few bugs, and can crash from time to time.
The sign-up process is very simple and quick, but since the platform crashes down often, it can take you some time to fill out your profile with all the information.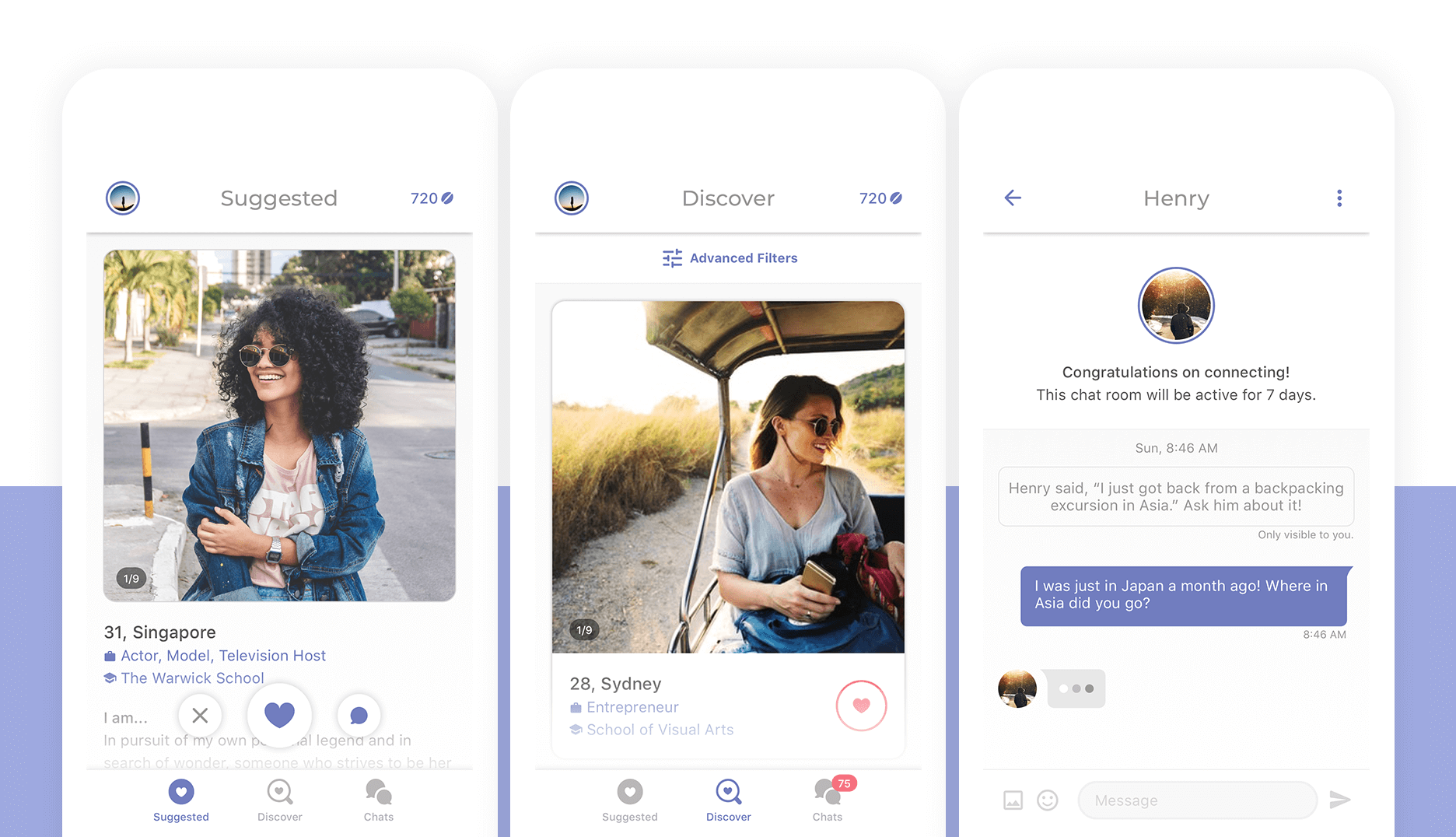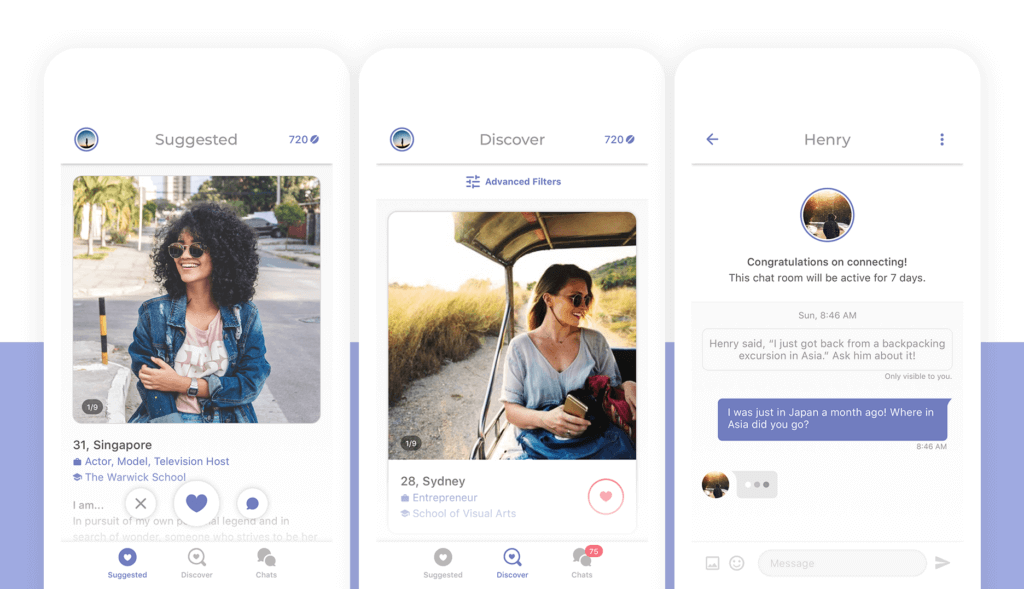 You can also choose to sign up via your Facebook profile, but this is probably not the best option if you don't want your Facebook friends to know you are using this platform.
Overall, it is pretty easy to use and you can upload up to 10 photos to your profile and leave a short description of your personality.
It also allows you to add so-called ice breakers which are short and interesting facts about you that may make people interested in you.
This is a great perk that is available to all users and I always recommend using it, especially if you have a niche interest of some kind.
This platform can be used for free, but the algorithm will work in your service if you invest in Premium membership, just like on Bumble and Hinge.
Users with a free account will have a limited number of daily matches and they won't be able to chat for as long as they want and their profile will appear less frequent on other people's homepages.
The Premium membership will cost you somewhere between 20 and 35 dollars per month, depending on the features you want to add to your profile.
You will have more potential matches and be able to message people for as long as you want.
Can I find a casual hookup on this app?
Coffee Meets Bagel is not really a hookup app like Grindr for example, so I suggest choosing another online dating app if you are not looking for a serious relationship.
Coffee Meets Bagel is one of the best dating sites for people in their 30s and 40s, and even though it doesn't have too many users, it still had much success with connecting people with their "the one".
This is not an app for casual dating (like BeNaughty or Ashley Madison), so if you are looking for a hookup, you should switch to another dating service.
It is a great platform for arranging meet-ups and first dates and I believe people can easily find a potential partner on this platform (like eHarmony or Tinder).
However, I give it a 4 out of 5 because their app really needs some improvements and it can become even better in the future.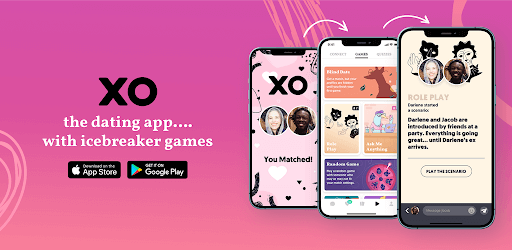 Signing up – 5/5
Making contact with people – 5/5
Profile quality – 5/5
Overall quality of the platform – 5/5
Matchmaking through games and personality tests
Only for a younger audience
XO is also a new date site that approaches the dating world from a completely different perspective.
It is made for younger audiences and allows people to connect through doing personality tests, playing games, and different quizzes.
95% of its users are under 25 years old so this is one of the most popular dating options among teenagers and young adults at the moment.
It also allows people of all sexual orientations to join, so there is a large number of LGBTQ members too.
Ease of use (mobile and desktop version)
XO is a dating app that is available to both Android and iPhone users and is very easy to install.
The signup process is very simple and you don't have to leave too much information on your dating profile, because you will match with people through these tests and games.
You don't have to worry about making the first move because once you do a few of these games, you will get people suggested to you and choose among the user base that has compatibilities with you.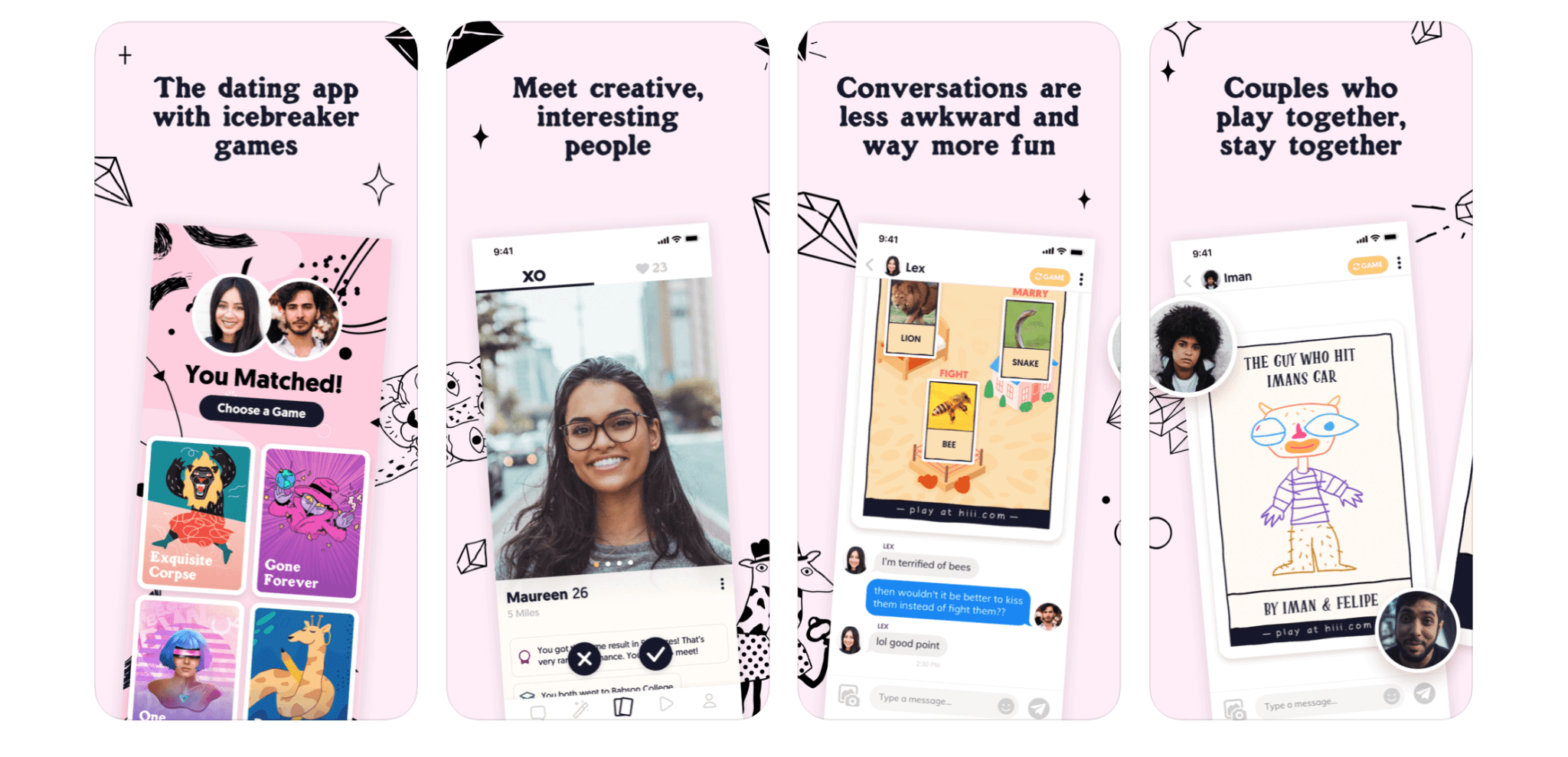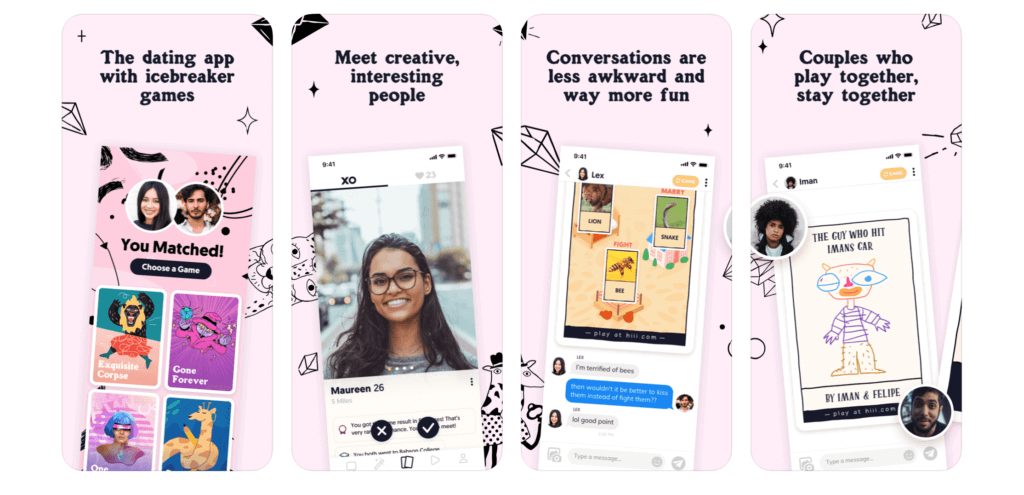 The only thing you will have to upload to your dating profile is a few pictures and your location, so the app can match you with people in your surroundings.
The XO app is also completely free for use and it will help you find your perfect match without spending a dime.
However, you can pay 10 dollars per month if you want to get boosted and avoid ads that appear between the games.
Can I delete my XO account?
Your XO account will get deleted if you don't use it for more than 6 months, but until that happens, it will still exist in their user base.
In my opinion, this is one of the best dating apps that were ever made because it helps you find like-minded people without swiping or spending hours of meaningless talk with people you don't like.
Questionnaires that are offered on here are amazing and by playing these games and quizzes you connect to people way easier than you would when messaging.
The free version is also amazing and you don't have to purchase any membership if you want to reach out to more people.
There is also a large number of active users, so this is definitely the go-to dating app for all younger people and I would recommend this over websites like eHarmony and OkCupid any time.
It deserves a 5 out of 5 and you should try it out right now.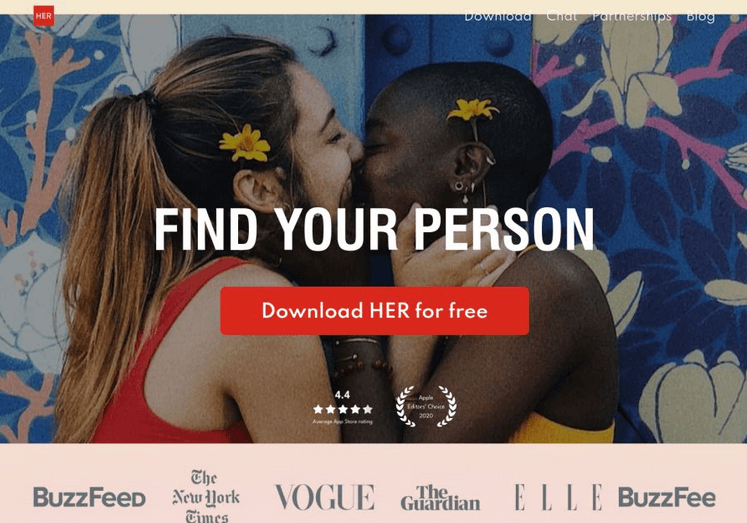 Signing up – 5/5
Making contact with people – 3/5
Profile quality – 3/5
Overall quality of the platform – 3/5
A niche site for lesbians
Verified daters
You can't meet people without purchasing a membership
HER is one of the rare niche websites that creates a safe place for all lesbians and queer women who are looking for a partner.
Finding true love can be pretty hard in real life for them, so a website like this was certainly very much needed.
It has around 4 million users at the moment, which is pretty great since it was launched less than a year ago.
70% of its users are between 26 and 39 years old, and unfortunately, more than 80% of them are living in New York and Los Angeles.
Ease of use (mobile and desktop version)
HER is a dating app available for both Android and iOs smartphones and it operates similarly to match.com.
It looks very beautiful and sophisticated, but it can be quite difficult to navigate the dating pool, especially if you are using an app like this for the first time.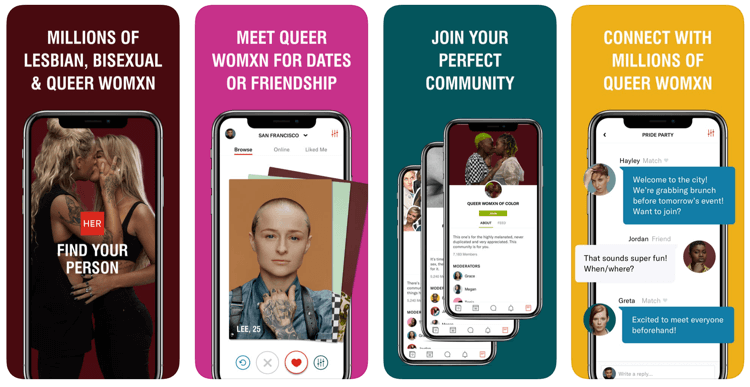 Even though it claims you can do video calls and video chats, users complained about these features never working.
It does require you to upload an ID or another document issued by the government to prove your identity, so it is pretty safe, but it crashes down all the time and it is overall very inconvenient for use.
You will have to wait a few days to get your account verified, but some users complain that they never even received information from the app again.
Another problem with this app is connected to the cost of its membership and the fact that you can't reach out to anyone or even swipe them up unless you pay for a membership.
Even though the app claims you can use plenty of its features for free, that is completely useless if you can't reach out to other people on the platform.
The membership is not expensive since it is only 15 dollars a month, but it is definitely not the type of website you would want to spend your money on.
How can I contact the HER customer support?
Unfortunately, HER doesn't have its own customer support that works via the phone, so sometimes you will have to wait weeks after sending them an email to get an answer.
This is probably the biggest disadvantage to this app.
Even though I praise the creators for establishing a dating service that is reserved for lesbians and queer women, I wish it was executed a bit better.
The app has a lot of bugs, you can't reach their customer support and you are not able to send messages to anyone before you pay for a membership, which is pretty lame.
Its design is very good and interesting, but it doesn't really help the experience at all.
Being one of the approved dating sites that really do a thorough verification of every user, it is very safe, but I believe many other disadvantages can ruin your experience.
For that reason, I give it a 3 out of 5.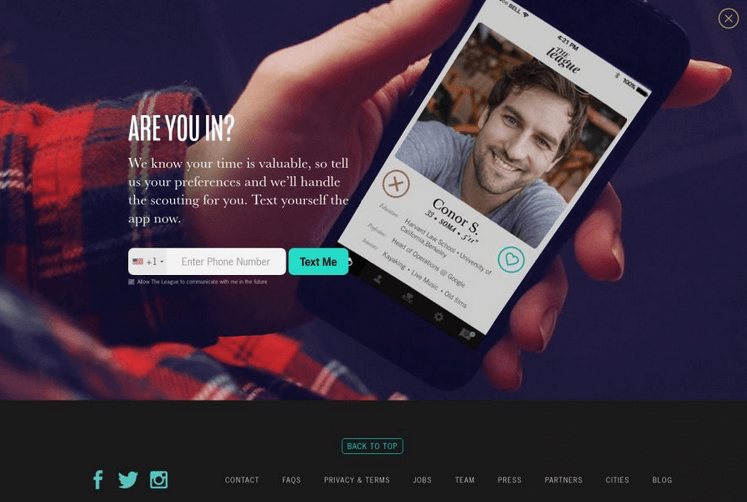 Signing up – 5/5
Making contact with people – 5/5
Profile quality – 5/5
Overall quality of the platform – 5/5
More than 100 000 users
Made for career-driven individuals
The League is a dating app that was made during the pandemic with the mission to connect career-driven individuals with like-minded people who don't like wasting their time on first dates and messaging.
There is plenty of fish on this app since it has more than 100 000 users all around the world who are pretty rich and focused on their careers, so if you are a person like this and you want a partner who shares the same values, this is the app for you.
It is very similar to apps like Elite Singles and Silver Singles, but its Demographic Makeup is a bit younger.
More than 70% of its users are younger than 30 years old, while the rest are not older than 37 years by any means.
All of them belong to higher social classes and usually high positions at international companies and universities.
It is designed for traditional, heterosexual relationships and you won't have any luck if you are a member of the LGBTQ community.
Ease of use (mobile and desktop version)
The League is an app that can be installed on both Android and iOS devices and it is very easy to use because it has a beautiful and simple design and offers you a thorough guide through the app.
Even though the signup process is very quick, it can take days for you to get verified because you will have to provide the platform with proof of your net worth and workplace, and sometimes even your college diploma.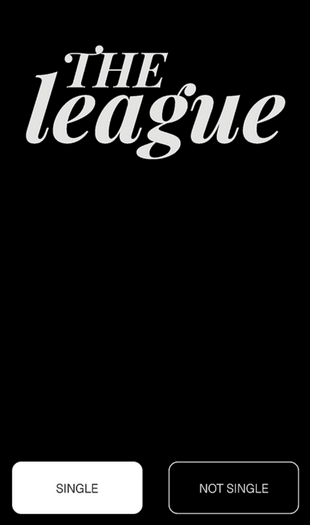 Every potential user will go through a deep investigation before they get verified and there are certainly no scammers on this platform.
You can upload as many photos as you want and they can even be in HD resolution, and you can even add short videos.
Other members will see what your career and workplace are, and you can choose the other information you will be sharing with them.
The Leagues is not only one of the most expensive new dating sites, but probably one of the most expensive dating services that were ever created.
While you can download the app for free, you will only be able to set up your own profile and see what the platform has to offer.
You can start reaching out to people and "liking" them only if you pay for a membership that can cost you up to 300 dollars per month.
The reason why the memberships are so expensive is the fact that the creators of the app wanted it to be a platform for rich and career-oriented people only, and they wanted to eliminate all the others from it.
Since these people don't have too much time to spend on regular dating, they prefer paying 200 or 300 dollars per month to connect with people similar to them and find their soulmate.
Can I use the League if I am not rich?
You can use the League if you get verified, and that will rarely happen unless you have a high net worth or have finished a prestigious university.
However, some people get verified even without that, but you have to be aware that you will have to pay more than 200 dollars for a monthly membership.
The League is a dating app that is certainly not for everyone, but it is a great dating option for all work-focused and rich people.
Those who have enough spare money and are willing to spend it on a dating app have only the best things to say about it and I have never heard a bad thing or seen a bad review on this app.
If you fit into this description, you should definitely give it a try because I believe it is a 5 out of 5!