If you are a single parent who has been exploring online dating options catered to them, then you have come across the Stir dating app.
This dating app made specifically for single parents was launched recently by the Match group to help them connect with each other and still enjoy the dating world.
We will take a look at the following:
In case you belong to the group of single parents, then you will want to read the app review and see what is that it has to offer to its users!
OFL exclusive offers - Check all of them

"Serious Relationships"
"Discreet Hookups"
"Best Course"
"Quick Flings"
"Normal Hookups"
"Our Quiz"
Is your dating app giving you the best chance for success?
Make sure to take our online dating site/app quiz to find out.
People who follow our dating site suggestions have on average 2 more dates per month.
Signing up: 5/5
Making Contact: 3/5
Profile Quality: 4/5
Overall Quality: 4/5
The Stir dating app is one of a kind because it caters to single parents and helps them meet other parents looking to date either for serious relationship (like eHarmony or Tinder) or a hookup (like BeNaughty or Ashley Madison) or with other individuals who don't mind dating people with kids.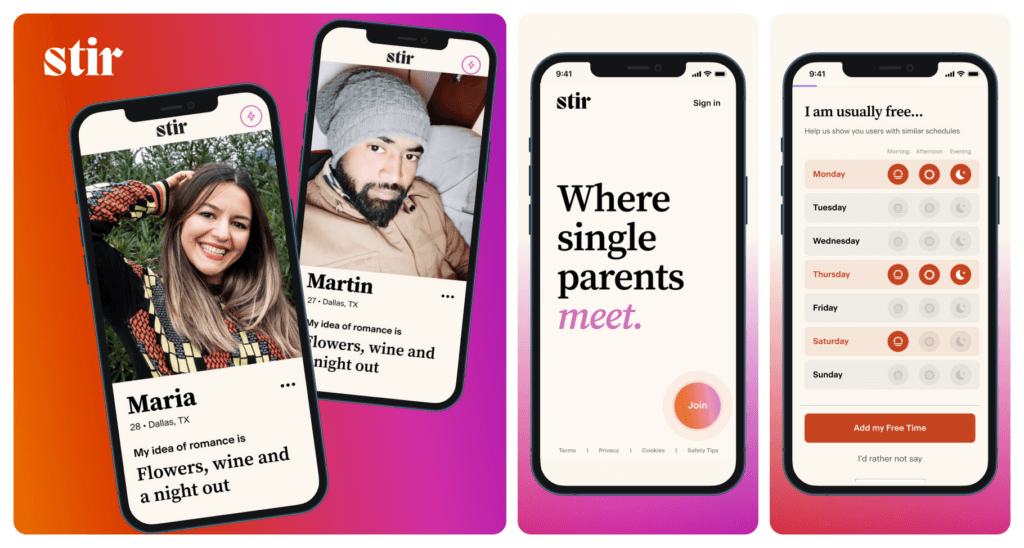 Unlike Bumble and Tinder, where you will need to spend a lot of time searching through the platform until you find another person looking for a single parent to date.
It works like any other dating app, and it allows you to start swiping on all other single parents on the platform until you find people you have something in common with.
The quality of dating profiles is good, and all you will need to do is do some social networking and scroll through the platform until you come across someone interesting.
It works like most other dating sites and apps, except that you will only see other single parents on this dating platform.
You will also have access to unique features like super likes and even Stir events that will help you network with other single parents in your surroundings.
Your Stir time will be great, and you will find someone for a first date, but you need to be patient because it doesn't have too many active users.
Even though Stir is a fantastic dating app and it will help single parents find potential matches easily, it is not that popular and doesn't have too many active users, which will keep you stagnating on the platform.
The platform is also not cheap at all, and you will need to pay for every move you make on the platform, and every message you decide to send, which is not the most affordable option.
You will also need to pay for the premium subscription, which will make you spend a lot of money on the Stir app, which is not what all of you want to do.
Most single parents can't afford to spend this much on dating services, so it is too expensive, especially for this group of people.
The demographics of the Stir dating app are pretty simple because all its users are single parents looking for other single parents to date.
Even though it is possible, people who are not single parents but would enjoy dating one are rarely joining the platform because they can meet these individuals on other dating apps too.
People on this platform are anywhere from 30 to 50 years old, so there is no age limit, and you can meet other single parents of different ages.
Unfortunately, this platform is still relatively new, so it doesn't have too many active users, which also results in most of its users being active only in the USA, so if you are a single parent living somewhere else, you probably won't have too much success with the platform.
The majority of single parents on this platform are between 30 and 35 years old, so you can be sure there are plenty of single dads and single moms interested in dating too.
The stir dating app is reserved for single parents across the world, and although it welcomes other single people interested in dating single parents, it is pretty much reserved for single parents and helps them create meaningful connections with other people who understand their situations.
While anyone can join this dating app and start meeting other single parents, I wouldn't recommend you do it unless you are 100% sure you don't have a problem with your partner having kids, and you are sure this is not a dealbreaker for you.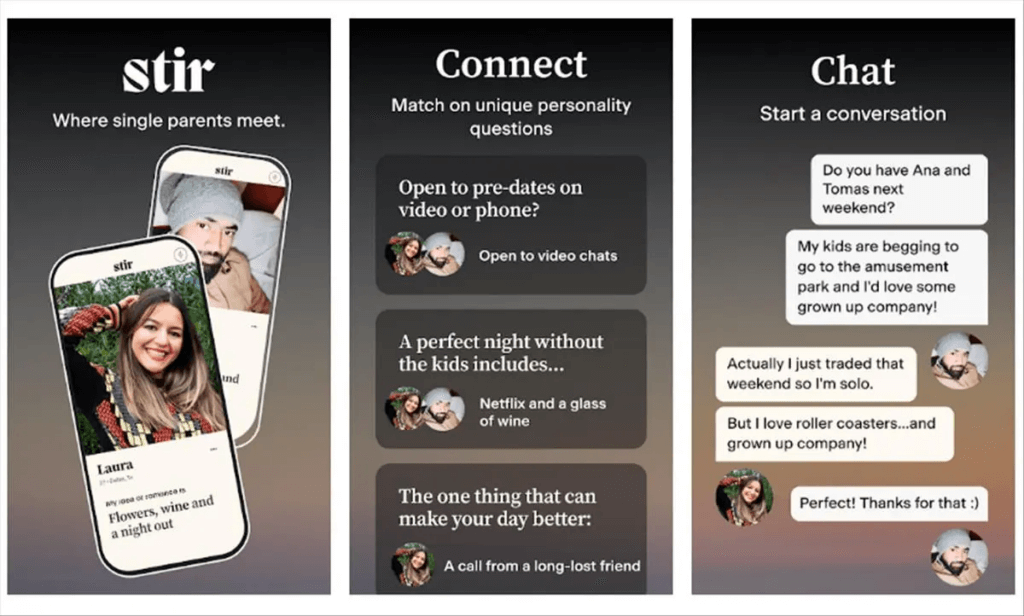 Most people forget that children take up a lot of time and space in someone's life, and they are not ready for it, which is fine, but you should make sure you are okay with it before you start dating a single parent.
While the Stir app for single parents is not as popular as Tinder, Bumble, or Hinge, it still has around 20 million users, but they are mainly located in the USA, which can make the whole connection process a lot complicated and eliminate some fantastic people from your dating pool.
However, its success rate is not that good, and if you have read a Stir app review or two, you have probably seen that most people consider it a waste of time because they couldn't find a compatible partner even after a few months.
Unfortunately, the success rate is relatively low and usually around 40% because it doesn't have many active users, and the Stir dating site is not popular among people who don't belong to the single-parent group.
Match stir events reviews are also not the best because not too many people come to them, so while Stir is, is not a scam, it probably won't provide you with too much success in the long term.
Just like most other dating apps, Stir is relatively easy to use, and all you will need to do is complete the sign-up process, purchase a premium or standard subscription and upload some pics and information about yourself.
Their app can be installed on any iOS or Android device, but make sure you are downloading it from the official App Store or Google Play Store; otherwise, you may have some problems with its functions.
There are no complicated features or filters you will need to learn to handle, which is probably the reason why all Stir dating reviews are so good.
Quality Of Dating Profiles
The quality of dating profiles on Stir is not that amazing, and while you can upload up to 10 photos of yourself and add a description, that is pretty much all you can do.
This is a single-parent dating platform, so you don't have to state that you have a kid at home; instead, use these characters to share interesting information about yourself that will help you connect with other users.
While you will be able to find out a thing or two about someone, its dating profiles are not that impressive and not as good as on Match.com and similar apps.
The Stir dating app is available on Android and iOs devices, and you can download it to your Apple or Android device easily, but make sure you are downloading from the official App store if you want to make sure everything will go without problems.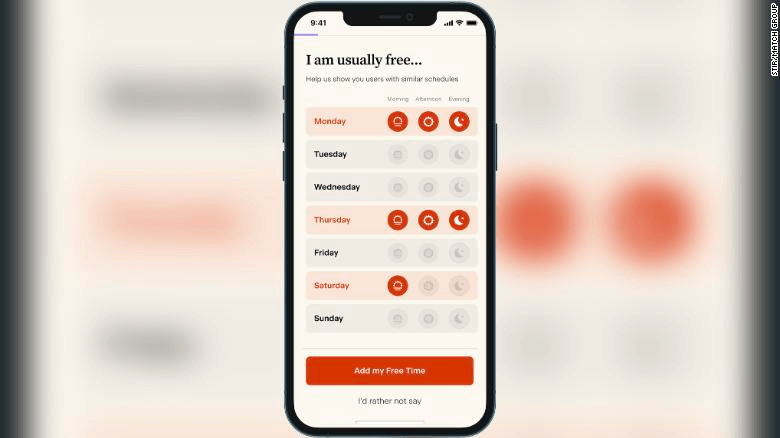 They don't have a website, so the only way you will be able to use the platform is through their official mobile app.
The success rate of Stir is not that high, and it is usually around 40%, so you shouldn't expect some crazy success on this app because it doesn't have too many users and it is not that active, which significantly lowers your chances for a successful performance.
If you spend enough time on it, you will find someone, but often it can cost you too much, and there are plenty of other dating apps that could provide you with a better experience during that time.
How To Search For Matches
There is no unique way you can search for matches on the Stir app because all you need to do is register on the platform and search for recommended matches on your homepage.
All the people that appear on your homepage are looking for a single parent to date, and you will be allowed to send match requests to anyone.
Most times, recommended matches will be there because you live in the same city but check out their location before you decide to get in touch with them.
How To Reach Out To Others
Reaching out to other users is easy because you will have a messaging feature, but you need to know that you will have to pay extra money for it, so it is not something that comes in the standard Stir subscription.
The messaging feature is quite good and works similar to all other dating websites or social media, so you don't have to be a genius to learn how to use it.
Stir doesn't offer too many features, mainly because it focuses on simple and effective dating for single parents, but you will be able to use some regular things common to other platforms too.
Winks are an easy way to show someone you like them and initiate first contact, and you will be able to send them to everyone who comes on your homepage.
Smiles are also a similar way of showing interest, and both of these features are available with the standard subscription.
The messaging feature is considered to be the unique feature that you receive with the premium package, so you will need to splurge extra money if you want to establish contact with someone.
Other than this, you don't have any special features, and the whole connection process is pretty simple.
Stir is not a cheap app, and if you want a standard subscription that doesn't involve the messaging feature, you will need to spend 25 dollars per month.
This is more expensive than platforms like Tinder and Bumble, where you can contact people for this amount of money too.
However, if you want to have all features at your hand and boost your performance, you will need to pay 40 dollars per month, and there is no discount you can get for a 6-month or yearly membership, so it is pretty expensive.
Most platforms offer at least some sort of a discount for a longer subscription, so this is a pretty bad business policy.
The Stir dating app is an excellent solution for all single parents out there looking for a new dating app that will help them meet other single parents looking for a partner.
Even though it is a fantastic dating app for single parents, it doesn't have many active users, and it is not that popular, so you will probably have a lot more success on all other dating apps because they have many more active users.