if you are looking for a long-term relationship and have already spent some time exploring your options, you have probably come across EHarmony and Zoosk, which tend to be the most popular dating sites in this niche.
They are popular among people of all ages worldwide, and they have millions of active users, so there is no way someone could leave the platform without their perfect match.
In this Zoosk Vs EHarmony article, we will try to explain:
Is your dating app giving you the best chance for success?
Make sure to take our online dating site/app quiz to find out.
It's a fact that people who follow our dating site suggestions have on average 2 extra dates per month.
EHarmony is one of the oldest and most popular online dating platforms that has been around for more than 2 decades, successfully helping people to meet their long-term partners.
The website became famous for its unique compatibility matching system that has helped people meet their soulmates almost instantly by using its features.
EHarmony is one of the first dating websites that has provided users with such detailed dating profiles, and it has an amazing algorithm that can give you results within seconds.
The experience on this online dating site is pretty much unmatched because it offers questionnaires, compatibility tests, and quizzes that will all take you one step closer to your perfect match.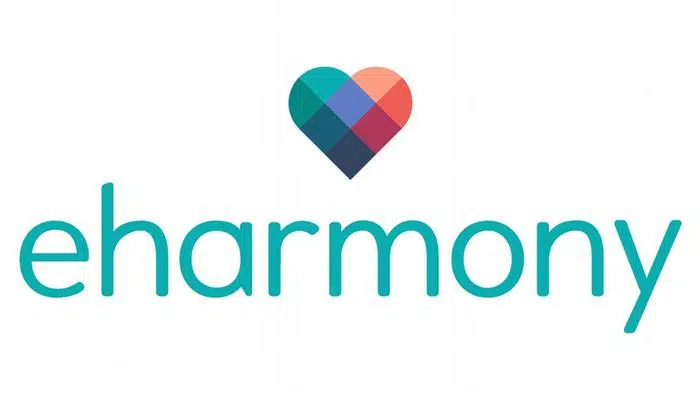 You will get in touch only with potential partners who have high compatibility scores and seem to fit you in your personal and romantic life.
Unlike most other dating platforms, EHarmony was able to sustain its quality throughout the years, and even though it has been around for more than 2 decades, it is still one of the most popular dating websites, especially among serious daters.
Its users base is quite diverse, so you will be able to find daters across the world, from all age groups, ethnicities, religions, and even if you think you are looking for something impossible, trust me, EHarmony will make it happen for you.
Unfortunately, you can't use it with a free account like you would Tinder, Bumble, or similar apps, but your time on this app will be worth it, and you won't regret any money you have invested in it.
Zoosk is also one of the fantastic dating platforms for people who are looking for a long-term relationship, and even though it has been around for quite a long time, it still has a lot of loyal users who are investing in their monthly subscription.
It is known for having plenty of success stories of people across the world and eliminating everyone who is looking for a hookup or casual dating (like BeNaughty or Ashley Madison).
This is also one of the first dating websites that introduced a behavioral matchmaking algorithm that was made to pair up people who have similar life interests and goals.
Even though you will need to go through a thorough sign-up process before you join the platform, it will be worth it because once you share all of your personality traits with Zoosk, you will be able to meet those who could make your life much better.
Overall, it is one of the best places for finding quality matches that can help you get a fantastic experience within just a few days on the platform.
Both Zoosk and EHarmony are pretty popular, and since both of these online dating apps are aimed at people looking for serious relationships, they require everyone to go through a lengthy sign-up process that will provide the algorithm with enough information about them.
On EHarmony, you will need to fill out questionnaires and personality tests while joining the platform because they are key to a successful EHarmony account.
You will also need to confirm your identity through phone number verification because that is the way EHarmony makes sure you are not someone who wants to scam people or hide behind fake profiles.
If you want to create an account on Zoosk.com, you will be able to do it a bit faster, but you will still need to provide them with a lot of information about yourself.
Since this is also a dating site that welcomes people from the LGBTQ community, you will need to choose your sexual preferences, which will then navigate the algorithm to recommend you the right people.
You will also need to upload some information about your personality traits and answer a few questions that will help the platform get the idea of what kind of person you are and what are the things you are seeking from a partner.
Also, you will need to upload profile pictures on both of these dating apps because they are the key to having success and receiving some matches.
The whole process is very user-friendly, and you will be able to get into the dating world of these dating apps quite fast.
Even though EHarmony is known for quite an expensive premium membership, Zoosk, on the other hand, is a lot more affordable, and it is probably the reason why so many people are deciding to become a part of its user base.
A premium subscription to Zoosk will guarantee you access to all of its features, swiping on whoever you want and how much you want, and allow you to set up first dates within just a few days on the platform.
If you want to become a member of the Zoosk platform and see what its Smartpick algorithm has to offer, you will be able to do that for just 15 dollars per month.
This is the Zoosk price if you decide to pay for it month by month, but if you want to save up some money, I would recommend you to get a 6-month membership that will provide you with a membership for just 11 dollars per month.
If you are looking for the most affordable option, then this is definitely the one, and even though you can join Zoosk with a free membership, you will not be able to use any of the features or interact with other users on the platform.
On the other hand, EHarmony is a lot more expensive, and it will guarantee you a bit better experience, but since it starts at 65 dollars per month, it can be too much of an investment for most people.
Even though you can get a discount if you decide to purchase a 3-month or 6-month subscription, you will still need to spend 45 or 35 dollars on it, which is still a lot more expensive than Zoosk.
The matchmaking process on both of these platforms is quite good, and you should be able to find your perfect match without spending too much time on the platform.
Just like most social media, its algorithm will make sure to take into consideration all the things you have ever shared on the app in order to help you meet people who are quality matches for you.
On EHarmony, you will need to do several questionnaires and personality tests that will allow you to succeed on the platform and meet your compatible partner.
They may take a lot of time and effort, and you need to watch out and be sincere while completing them, but they will certainly provide you with immense success and help you find the right person quickly.
Also, EHarmony updates its website with new questionnaires every single month, so I would recommend you to be active and complete every single one of them because you will be surprised at how much of a difference it can make in your dating experience.
Zoosk, on the other hand, is based on a Smartpick algorithm that uses using behavioral matchmaking technique that will connect you to those people whose personality seems to be the most compatible with yours.
This algorithm will cater to your personality and make sure the algorithm never recommends those individuals whose personality is something you would avoid in real life at all costs.
OFL exclusive offers - Check all of them

"Serious Relationships"
"Discreet Hookups"
"Best Course"
"Quick Flings"
"Normal Hookups"
"Our Quiz"
Even though EHarmony has so many questionnaires and personality tests, this may be an even better technique because it focuses on people's personalities rather than on their wishes and preferences, and sometimes, you may not even be aware that a person you would never reach out to in real life is someone that is a fantastic match for you.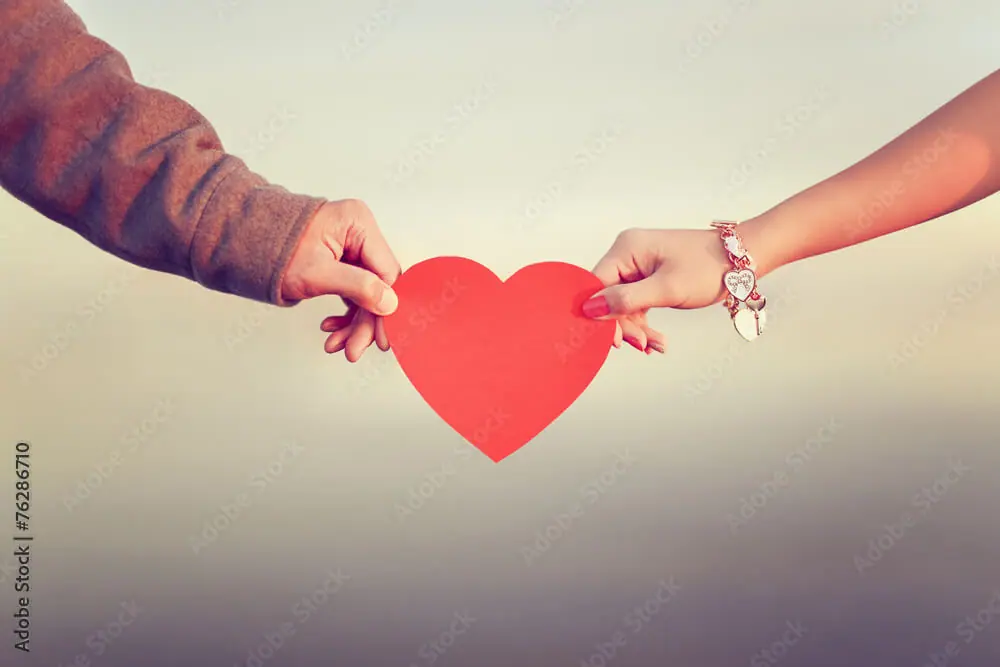 I would recommend you to give Zoosk a try because it is one of the best dating sites, and sometimes the results you get with it can be astonishing.
EHarmony is known for having some of the unique features among all dating platforms, and it was one of the first platforms that introduced the video chat feature.
However, Zoosk has also introduced the live video call option form the last year, so one of the essential features is now available on both platforms.
The thing that I believe makes EHarmony stand out a bit more is the fact that it offers a dozen of different search features that will make your way to the soulmate a lot faster.
It is one of the most important parts of the whole dating experience, and unfortunately, even though Zoosk has a god matching system, its features still can't match up to those available on EHarmony.
On the other hand, Zoosk also offers a Carousel feature that will allow you to explore matches out of your comfort zone and look at people who may not be the perfect match for you but can still spark your interest.
This is a good feature often used by those individuals who didn't have much success with regular Zoosk dating and have decided to try out their luck with other people.
Both platforms will offer you to send winks, smiles, and Icebreakers, which are the easiest way to establish contact and make the other dater interested in you.
Overall, the features are pretty much the same, but if you are eager to find a partner for a long-term relationship as soon as possible, I would recommend you to give a try to EHarmony first.
Dating profiles on both of these platforms are quite good, but EHarmony is known for having a much better and more detailed approach to dating.
On EHarmony, you will need to answer hundreds of questions and tests that will determine your personality, and you will also need to share plenty of random information like your favorite movie, music, or hobbies.
Most people are too lazy to read whole dating profiles, but in case you are eager to find your soulmate, I believe you will do whatever it takes and really dedicate your time and energy to trying to find the person who fits out all of your criteria.
Since its dating profiles are so detailed, users find it easier to search for individuals they want to have in their life and to eliminate all the people they wouldn't approach ever.
On the other hand, Zoosk also has quite detailed profiles, but it won't provide you with that much random information like EHarmony, which doesn't mean its dating profiles are any worse.
You will still be able to find out a lot about your potential match and see what are the things they like to do in life and what kind of person they are.
There will also be several profile pictures on both of these apps, so you will always be sure you are dealing with an actual individual, not a random scammer.
In general, EHarmony has better dating profiles, but it doesn't have to mean too much, especially if you know how to search through your homepage and recognize the right people.
Which Dating App Is Better?
Which dating app will be a better option depends on you and your preferences because, in general, there are not too many differences between them.
Both Zoosk and EHarmony are focused on helping people find partners for long-term relationships, and they have amazing algorithms that will allow you to find the most compatible individuals with ease.
Even though Zoosk is a bit cheaper, EHarmony tends to have a much higher success rate, so your decision will probably be based on your budget.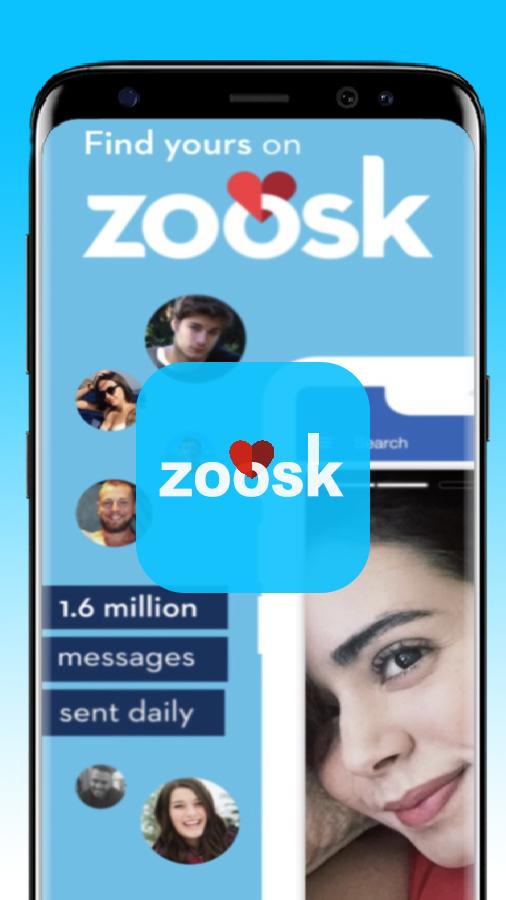 In general, you will find amazing people whichever one you choose, and I would recommend you to try out free versions of both of them and then decide which one will have an advantage in your dating experience.