When entering the sugar dating industry you will hear about many different types of sugar daddies and sugar arrangements.
All of these sugar baby lingo and meanings may be a bit too much, especially for complete beginners in sugaring, and concepts like Splenda daddy or salt daddy may sound crazy to you.
Salt daddy is a term that is used very often on social media and sugar lifestyle forums, but many people don't know how to define it the right way and most certainly don't know who a salty daddy really is and how you can recognize him.
Lucky for you, your sugar dating expert will reveal:
OFL Top Recommendations based on 100,000+ Survey

"Serious Relationships"
"Discreet Hookups"
"Best Course for Men"
"Quick Flings"
"Normal Hookups"
"Our Quiz"
Ladies, What's your price is running a deal right now where girls can sign up completely free. We suggest you don't miss out on this limited offer. It's the biggest SD/SB site online.
Is your dating app giving you the best chance for success?
Make sure to take our online dating site/app quiz to find out.
It's a fact that people who follow our dating site suggestions have on average 2 extra dates per month.
If you have been active on social media and different sugar lifestyle forums, you have probably come across the term salt daddy and asked yourself who is that and why is he called a salt daddy?
Salt daddy is probably the person everyone in the sugar industry hates, and when I say everyone, I mean both sugar babies and sugar daddies in the sugar bowl industry.
Salt daddies are men who enter sugaring hoping to sleep with a young and hot sugar baby without providing them with any type of financial support and without establishing any type of relationship.
These are usually men who don't have much respect for women and despise sex work, but still want to fulfill their sexual desires in some way.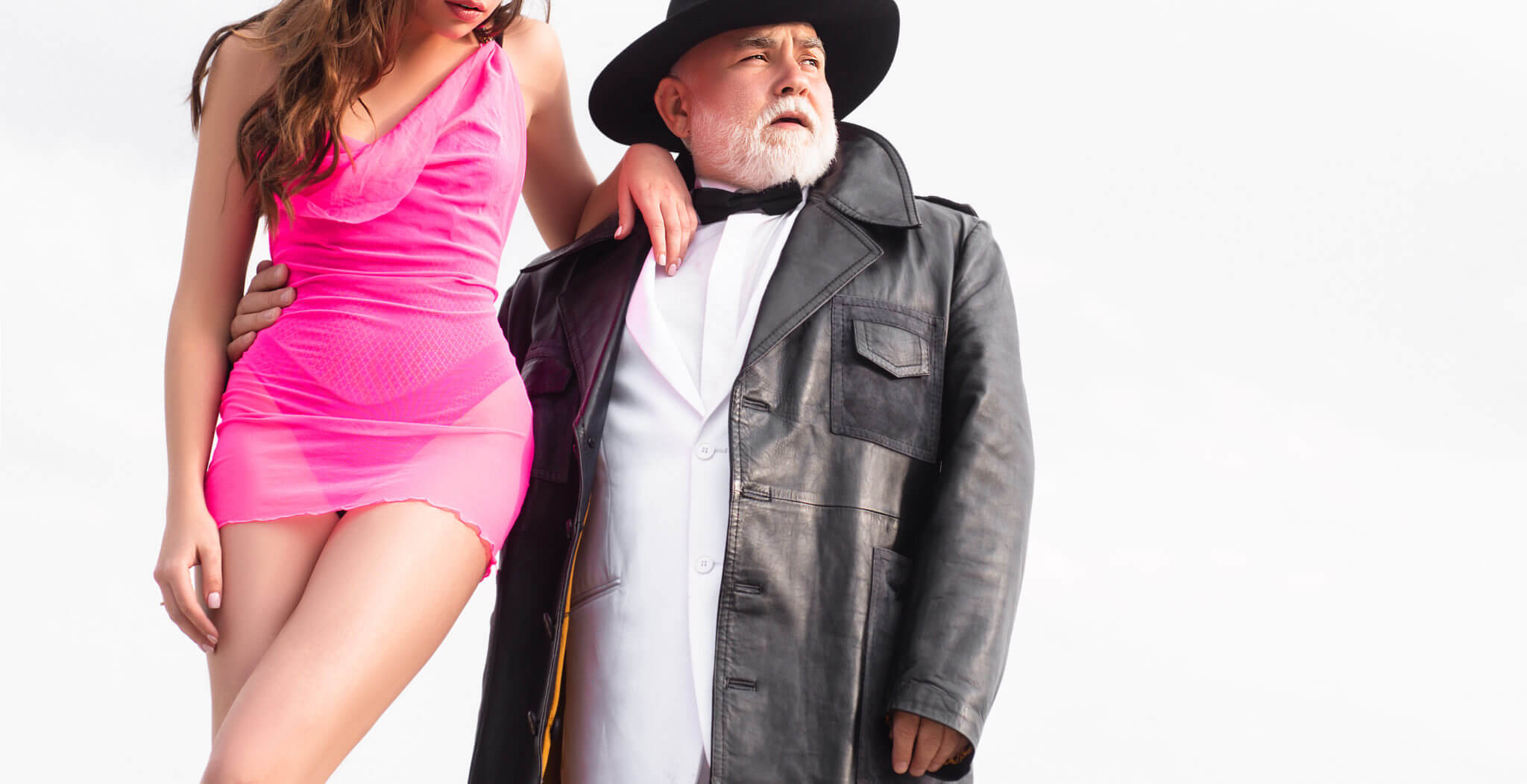 Sugar daddy dating sites have shown that most salt daddies are very young men, somewhere between 25 and 35 years old who don't have much success with women in real life, so they turn to these dating sites in order to find someone who will satisfy them for free.
Older men are almost never salt daddies because they don't have time to waste and usually have enough money to spend on a sugar baby, so the ones you should be watching out for carefully are men of your age.
The sugar bowl lifestyle is completely strange to them in most cases, and even though they don't despise sugar babies as much as sex workers, they still have little to no respect for them and view them as machines that are here only to satisfy their sexual desires (like BeNaughty or Ashley Madison).
They make sugar dating profiles on sugar daddy websites like What's your price and pursue women presenting themselves as sugar daddies.
Once they have managed to get someone to go out on a date with them, they won't be discussing any type of sugar baby allowance per visit and they may even require you to split the bill and then go into his apartment to have sex.
For salt daddies, the first date is also the last at the same time, since once they are satisfied, they don't want to see you ever again. Long-term relationships (like Tinder or eHarmony), don't interest them.
However, I have seen a few examples of salt daddies who didn't ditch their sugar babies after the first date, hoping they would be able to fool them for some more time and enjoy their company without actually paying them.
OFL Top Recommendations based on 100,000+ Survey

"Serious Relationships"
"Discreet Hookups"
"Best Course for Men"
"Quick Flings"
"Normal Hookups"
"Our Quiz"
They come up with funny excuses and trick you into trusting them and waiting some more time before you get your allowance.
It is rare that a sugar baby will settle for an arrangement like that before she gets paid, but inexperienced ones who are really in need of money can become their victims and provide them with everything they want for some time, completely unaware of the situations they have found themselves in.
There is really no how to be a salt daddy guide because, in order for these men to become one, they only need to be very stingy and desire sexual satisfaction above everything else.
Many newbie sugar babies fall into the trap, go on a date and enjoy sugar daddy sex, only to find out they had fallen for a scam.
Newcomers to sugar dating are usually girls that they target because they know that they won't be able to recognize the suspicious behavior immediately and will probably agree to go on a date and sleep with them before they were provided with any kind of allowance or financial reimbursement on a pay per meet basis.
Salt looks similar to sugar but it tastes very different, and the same thing goes for salt daddies who will never even try to give you some money or affection.
It is important to know how to tell if a sugar daddy is real or not.
We have seen a spike in the number of salt daddies during the past two years because the sugar dating industry has become extremely popular on the internet and many people that don't even have the idea of sugar relationships and arrangements go on sugar dating sites and decide to shoot their shot.
So, Is being a sugar baby safe?
I am sure all sugar babies want to protect themselves from men like this, so I am here to provide you with a few sugar baby tips for beginners that will help you identify a salt daddy and ditch him before you even meet.
In case you want to educate yourself on the topic of salt daddies before learning how to be a successful sugar baby, I would always recommend picking up some of Brandon Wade's Sugar daddy books from Amazon which will help you understand the sugar dating industry in general, but also present you different types of sugar daddies and give you useful advice on what to look out for and eventually ditch them.
How Can I Recognize A Salt Daddy?
Recognizing a salt daddy is pretty easy and natural for most experienced sugar babies, but even in that case, you should be extremely careful and look out for potential red flags if you want a platonic arrangement.
Your first encounter with a potential salt daddy will probably be through messages on some of the dating sites you use.
The first thing that can help you spot a sugar daddy scammer like that is the fact that all he keeps talking about is sex.
Sexual intercourse is the main goal of every salt daddy and they will probably be very open about their sexual fantasies as soon as you respond to their first message.
My experience has shown me that they usually start interrogating sugar babies about their sexual experiences, how open-minded they are when it comes to sex, and probably won't have any other topic to talk about.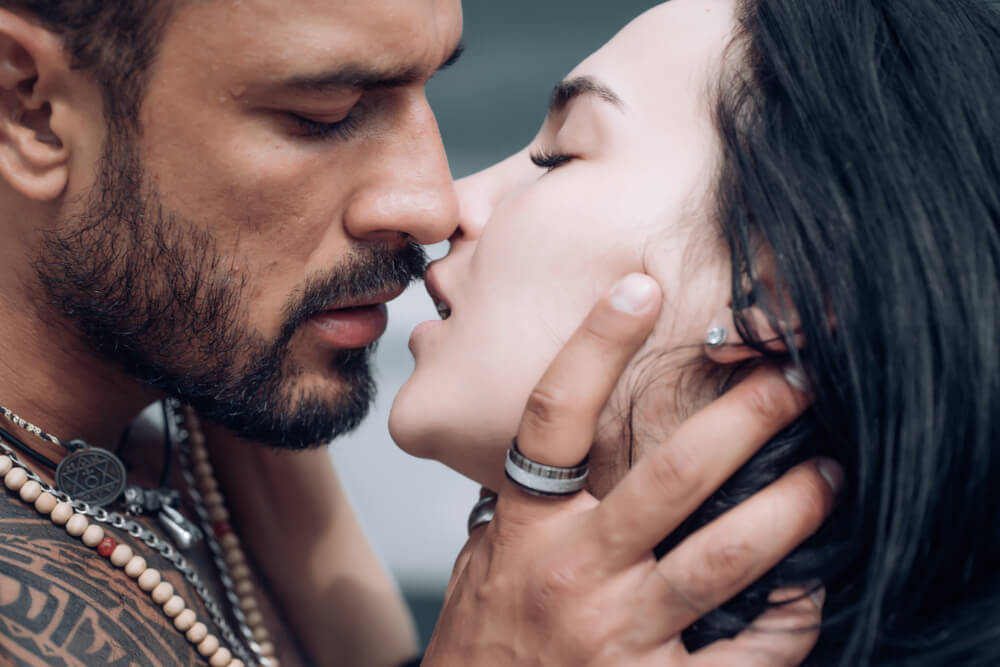 In case your potential sugar daddy is showing behavior like this and isn't really responding to any of your messages that don't have a sexual connotation, you should just block him or ignore him and never go out on a date with him.
Sexual topics should always be delayed until the arrangement is settled so if a man who approaches you is showing this type of behavior, he is not your real sugar daddy.
The other sign that this man is not serious and does not want to engage in any kind of sugar arrangement is ignoring the conversation about money and your monthly allowance.
Getting money from a sugar daddy should not be a problem at all.
If he ignores your questions about the allowance you will be provided with or labels you as a whore or an escort because you keep asking for the money, he is definitely a salt daddy who only wants some sugar daddy sex from you.
In case you have found yourself on a real first date with a man and he backs off the moment you mention money and financial support, he is not the one and you shouldn't be doing anything he wants from you.
Finish your dinner and go home because you will certainly not be paid nor treated as another type of sugar baby.
There are also many salt daddies who brag to have a big yacht, 10 different Rolex watches, properties all over the world but if he doesn't look like a rich man to you, you are probably right.
Many salt daddies brag the first time they meet someone in order to impress them and lure them into thinking how wealthy they are, hoping the girl would fall for it and give him what he wants without thinking too much.
If he brags about having millions in his bank account but takes you to a random restaurant with bad food then he is certainly a scammer.
SBs that I know have also mentioned that many men act wonderfully when texting them, promising to fulfill all of their desires, but once they meet in real life, they start talking about salt dating and explaining what kind of relationship they really want.
Don't be fooled by the term salt dating – it is nothing like sugar dating and it is used by cheap men to convince you that you are still sugaring, but because you are in an arrangement with a young and hot man like him, you shouldn't be getting as much money as regular sugar babies get.
They will try explaining what is salt dating and telling you how you should be lucky you have found the opportunity to engage in an arrangement like that and not the traditional sugar arrangement.
Some of them keep promising you many different things like expensive bags, shoes, jewelry, trips to exotic destinations, some even promise to pay your rent.
If your potential sugar daddy is mentioning things like this but didn't even manage to send you 100 dollars before your first date, you are dealing with a salt daddy who is willing to say and do everything in order to get some sugar.
One thing I have also seen in men who pursue the role of a salt daddy is that sometimes they don't even manage to set up the first date, but claim that they are too busy to go out and want you to come to their place.
This is something you should never be doing, especially for safety reasons, but also because he wants you to travel to his place where you probably won't be offered a drink or a dinner and he will start pushing you into the bedroom immediately.
However, if everything seems to be going fine on your first date and all your sugar daddy relationship expectations are being met, and he is gentle, discusses the allowance, and is respecting you, there is only one thing that will show you whether he is a salt daddy or not and that is whether he wants to sleep with you immediately after the first date or is he willing to wait.
Sleeping with your sugar daddy is something that is never done on the first date in traditional sugar relationships, and if your potential sugar daddy is trying to convince you otherwise, he is definitely trying to trick you into a salt relationship.
Sugar baby dating is not charity work and you should not be engaging in any type of sexual activity before you at least get a few hundred dollars.
Never settle for men who claim they were taken advantage of many times and that they only pay at the end of the week or month – tell them that you were in a similar situation many times and that you also don't want to get taken advantage of, so you won't be doing anything before you get paid.
Providing someone with sexual satisfaction before the financial support and monthly allowance are discussed is something you should never be doing, no matter how handsome and attractive you find this man to be.
What Are Some Common Scams And How To Protect Yourself From Them?
Many men are trying to scam young women on SD dating websites these days and you should always be very careful when someone approaches you first.
If a potential sugar daddy is the one who approached you, always inspect his dating profile thoroughly, try googling him or finding him on social media like Facebook and Instagram in order to find out more about him.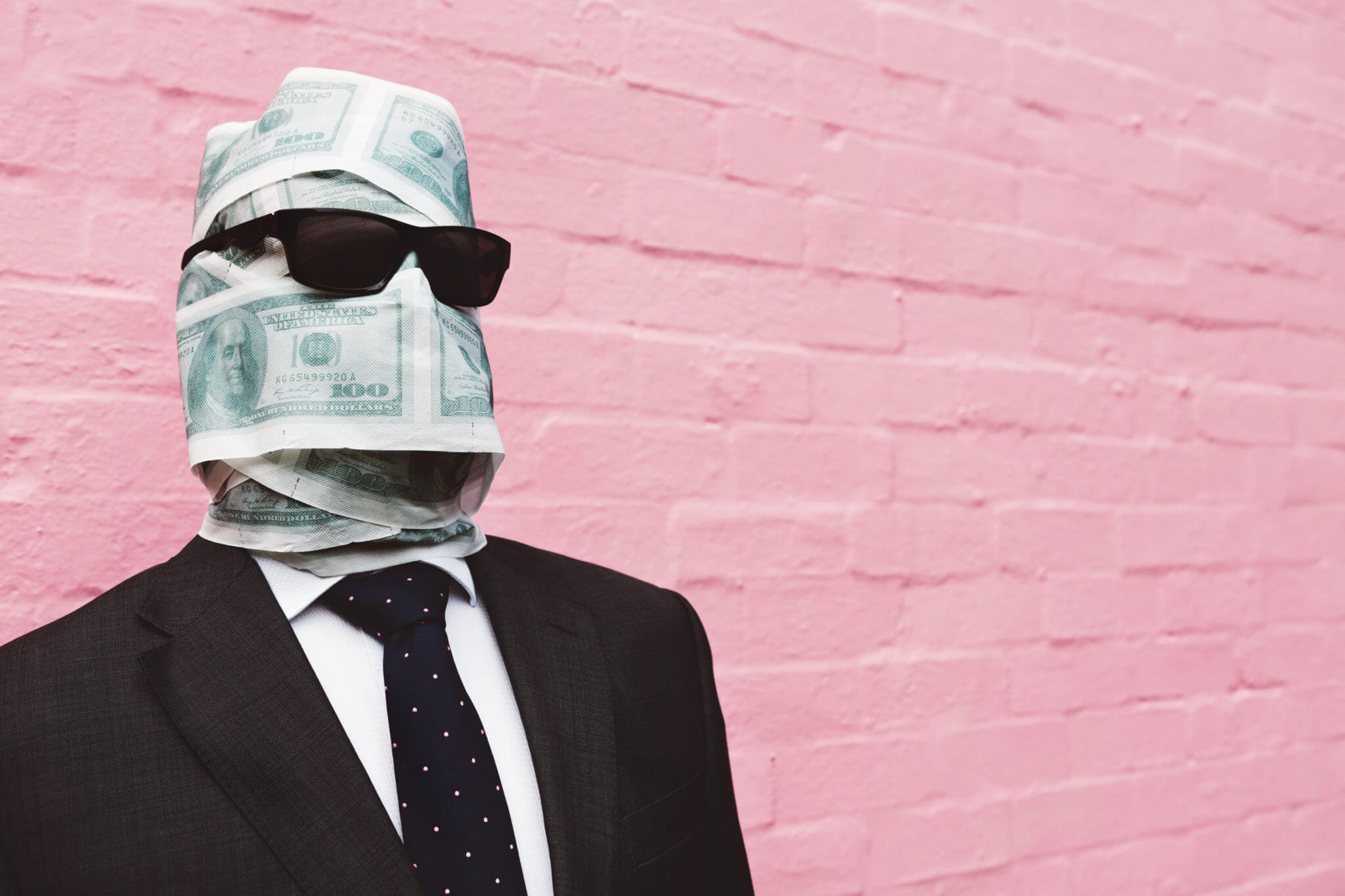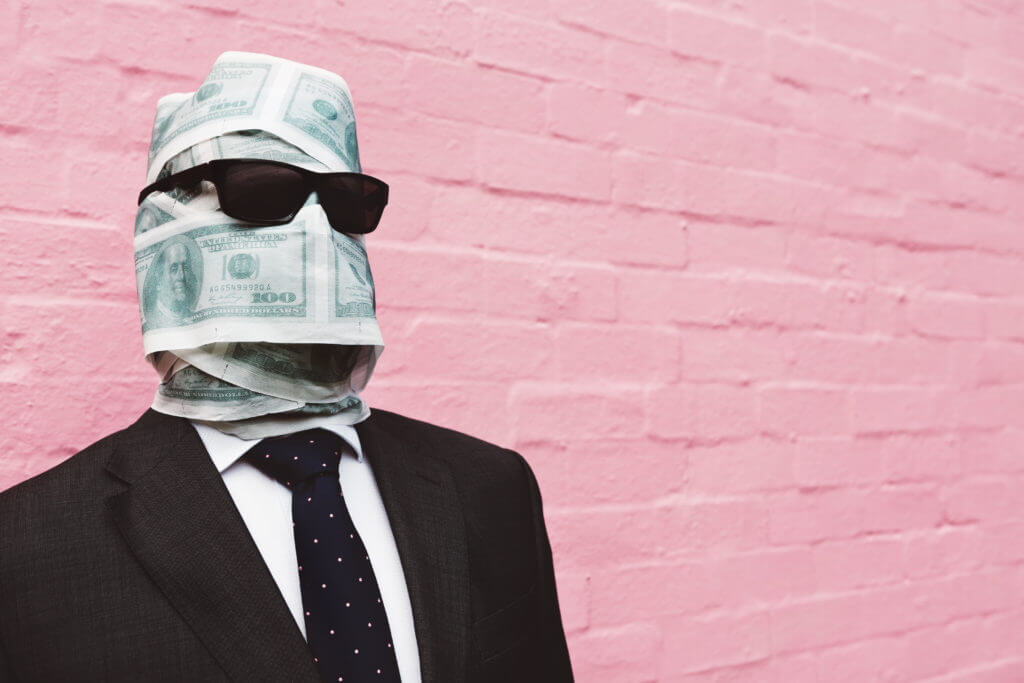 In case the man that has approached you is very young, you should always try to find out more about his job or family wealth.
If he backs off and doesn't want to answer questions like this, don't bother spending time on him, block him or completely ignore him.
Knowing where to find a sugar daddy will save you from falling into the trap of scammers.
What are some common scams or things to look out for? How do you know if a SD is a scammer?
There are a few types of scams that are always present both on sugar daddy dating sites and regular dating apps that you should look out for, especially if you are not 100% sure whether your potential sugar daddy or gay daddy is real or not.
One of the sugar daddy scams that are becoming very frequent on sugar dating sites and social media like Instagram is the one where a man presents himself as a sugar daddy who has a modeling agency and is willing to provide you with some financial support but also to help you build your international model career.
They will offer you to do a photo shoot at their place and then take you out on a date or something similar to that.
The photoshoot will require you to be naked and you will be provided with no real explanation why and for whom these pictures are and you will probably never be taken out on a date or get any kind of financial support but will be used for sex.
The people behind it will use these pictures in order to blackmail you and ask for money if you don't want your pictures to be sent to your friends and family.
Never answer offers like these and make sure you block profiles that contacted you with this
One of the scams that have been around for a pretty long time, probably since websites like What's your price and SugarDaddyMeet were established. It is an organized scam where your sugar daddy whom you still haven't met sends you a few hundred dollars but then requires you to transfer that and bigger amounts of money to the bank account of his mother or brother.
Once they earn some money from you, their dating profile will disappear and you won't be able to get back the money you've sent.
Many very dangerous scams that involve human trafficking were circulating around social media during the last year which is something I believe you should be most cautious of.
Never ever give out your home address or any of your personal information, like full name and surname or a social security number that a stranger can use in order to find your address.
There are organized criminal groups who use young women on sugar dating sites, track them, and follow them in order to make them victims of human trafficking.
There is no one pattern that is connected to this type of scam, but you should always be cautious and never give out your real home address, even if you know your sugardaddy for some time now and find him trustworthy.
With the rise of popularity of sugar dating in general, many scam reveals were trending on social media during the past year and I believe you should always search the sugar scams hashtags on social media like Instagram, TikTok, or Tumblr in order to see all of these different types of scams for yourself.
More and more people pursue sugar dating websites which means that many of them turn out to be scammers, looking for young, inexperienced women or college students looking for sugar daddies they can take advantage of.
If you don't have too much experience in the sugar dating industry, or you are just starting out, I always recommend establishing valuable friendships with other sugar babies and finding an experienced sugar baby best friend who can help you out with tips on being a sugar baby, sugar baby rules, teach you how to be a professional sugar baby, and connect you with potential sugar daddies but also warn you about different types of scams in the sugar bowl.