Hi!
Welcome to today's dating article in which we are going to talk about the best dating site alternatives to Grindr.
Of course, Grindr is extremely popular but it's not the only dating site for the LGBT community or those who are looking for a gay hookup.
Some would even suggest regular datings sites, such as Tinder, Bumble, OkCupid, and Hinge.
OFL Top Recommendations based on 100,000+ Survey

"Serious Relationships"
"Discreet Hookups"
"Best Course for Men"
"Quick Flings"
"Normal Hookups"
"Our Quiz"
But, why not use sites that are specifically aimed at daters from the gay community?
Think of it like attending a gay bar just online.
LGBTQ online dating really is a bit like that but remember to bring your own drinks.
All kidding aside, we will look in-depth at each site and judge them according to several factors:
Ultimately, you will know if these are similar to sites like Grindr and whether they are worthy gay dating apps.
Is your dating app giving you the best chance for success?
Make sure to take our online dating site/app quiz to find out.
It's a fact that people who follow our dating site suggestions have on average 2 extra dates per month.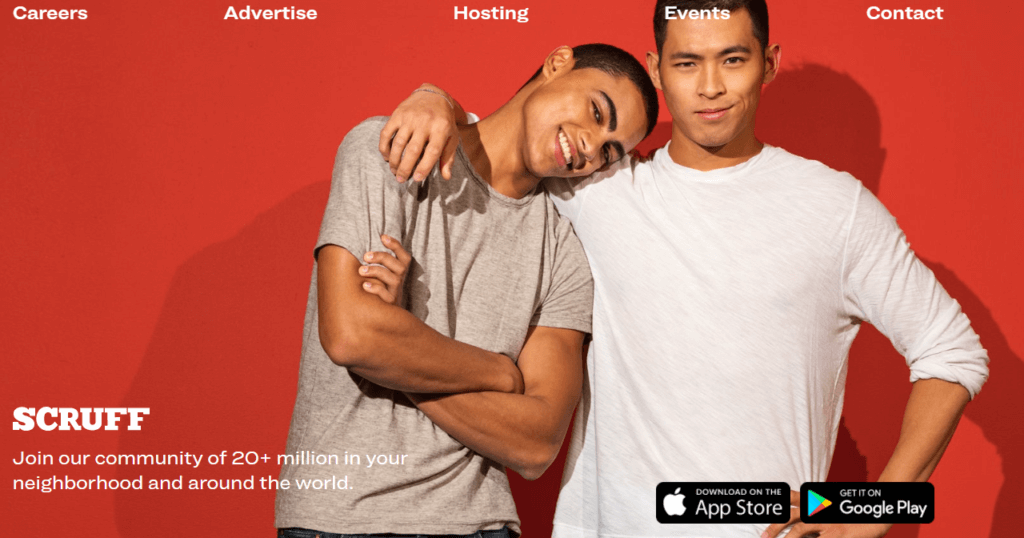 Signing Up – 4/5
Making Contact – 4/5
Profile Quality – 3/5
Overall Quality – 4/5
Over 3 million members in the USA and 15 million worldwide
Messaging is free
Many users on-site and active each week
Advertising can be annoying
Fake profiles
Our first site for gay men and others, including trans and bi-curious males, is Scruff.
When it comes to popular dating apps that are excellent Grindr online alternatives, this one certainly comes to mind.
Scuff has been around since 2010 and it's for networking, hookups (like BeNaughty or Ashley Madison), long-term relationships (like Tinder or eHarmony), meet-ups, and more.
OFL Top Recommendations based on 100,000+ Survey

"Serious Relationships"
"Discreet Hookups"
"Best Course for Men"
"Quick Flings"
"Normal Hookups"
"Our Quiz"
It's certainly not a fly-by-night operation and a few years ago was named New York's best dating app.
Now that's no mean feat.
With that background in mind, let's looking into some real-life demographics related to Scruff:
Scuff has around 15 million users
Over 3 million users are from the United States
800 000 users are active on the site each week
The biggest group of users are aged between 25-34 years old (around 27%)
Ease of Use "mobile and desktop version"
Scuff is only available in app form.
You can download it from the Apple app store or the Google Play Store.
It's a dating app that takes social media pretty seriously, so if you want to know even more about it, check out and use Scruff's social network sites to do so.
Once you've downloaded the app, registration is simple enough.
Just follow the prompts and you will be online super fast.
One thing you need to do, however, is confirm your location on the app.
This is critical because how else is Scruff going to provide you with matches near you.
While you don't have to upload a profile picture of your face, if you don't, your profile won't be featured Scuff Match.
So while Scruff will provide you with matches, you can fine-tune what you see using filters.
Of course, if you choose to become a member, there are even more filters for you to use.
Interestingly, messaging is totally free on the site but membership brings you several benefits.
First, it means no ads, and believe me, they can be a little annoying.
You can also receive more matches, have more filters for those matches, extra sorting options, you can browse incognito and it gives you access to other users' private albums (with their permission).
Note, you are going to come across fake profiles while using Scruff, so just always be aware of who you are talking to and don't fall for scammers.
So while you can use Scruff for free, you might certainly think about membership.
It does bring a lot of extras to the game and on the whole, is well priced.
Here are your options:
1-month membership: $14.99
3-month membership: $39.99
6-month membership: $119.99
It's up to you as to whether you want to take out a membership or not but more search filters and extra sorting options can help you find the types of matchups you are looking for.
1. What is the best gay dating app for hookups?
Well, 15 million users and the fact that it can be used for free certainly puts Scruff right up there.
Is it the best?
That's always up to the individual.
2. What is the difference between Grindr, Scruff and Tinder?
Well, Tinder is for heterosexuals and those in the LGBT community.
Scruff and Grindr are targeted at the LGBT community exclusively.
Scruff Match is a roulette-style matchup game that involves lots of swiping.
Swipe left on people you don't like and right on those that you do.
Scruff gets an impressive 3.75 out of 5 for its rating today.
It's a very busy dating app, that's for sure, and it's more than worth trying out.
That's because you have nothing to lose.
You can have success on Scruff without having to pay for membership if you'd prefer.
But do look out for fake profiles as they are common on busy dating apps like this.
Who knows, you may just meet the love of your life on Scruff if you give it a chance.


Signing Up – 4/5
Making Contact – 4/5
Profile Quality – 4/5
Overall Quality – 4/5
Over 10 million users
An excellent search engine with tons of filters available to all users
Messaging is free
You can register as a couple
Not really a site for long-term relationships
Adam4Adam is considered to be one of the pioneering dating sites for gay men.
Started way back in 2003, to date over 10 million users have registered profiles on the site over the years.
Here's a deeper look into the numbers behind the site:
Adam4Adam is extremely popular in the United States with over 6 million users coming from America
Over 1 million unique visitors point their browser at the site each month
Over 50% of the users are non-white
The biggest user group on-site according to age is 55 and older (making up 31% of all users)
As you can see from these figures, Adam4Adam is an extremely active site.
But most people come here for hookups and not long-term relationships it would seem.
Ease of Use "mobile and desktop version"
While most users (around 70%) have registered single profiles on Adam4Adam, the remaining 30% are couples.
Yes, if you want to register as a couple and find a third person for some no-strings-attached fun, you are more than welcome.
After you've started registering as a user on the site by giving your email, password and that that kind of information, the next step has you filling in your profile.
It's not all of it, mind you, just the first few important bits so the site knows a little more about you.
As I always say, make sure to complete your profile as soon as you can.
Even though this is more of a hookup site than a dating site, completed profiles are a must in my book.
What I really like about this site is the sheer number of ways that you can find a potential matchup.
You can browse people that are currently online, feature members, popular members and new members.
You can also launch extensive searches of your own.
Adam4Adam has so many parameters that you can set if you'd like.
These parameters include:
Appearance
Lifestyle
Endowment (yes, really)
Sexual orientation
Sexual preferences
What they are looking for
HIV status
Ethnicity
And so much more
With 10 million users, if you live in a large metropolitan city like New York, for instance, you can really fine-tune your searches to bring up very specific matchups.
Better still, you can save specific searches.
As a free user, you can only save three but as a member, this increases up to 10.
Sending messages is free as well but if you are a regular user, the site only keeps so many messages active.
If you want to add more, you can become a member.
Membership to the site also means no ads, you can block as many people as you like, priority profiles and more.
There are two membership options on site.
1-month VIP access: $6.67 per month
1-month PRO access: $20.00 per month
PRO access gives you one extra feature over and above the VIP access and that's the ability to advertise your service if that's what you are into.
1. Are gay dating sites different from typical sites?
Yes, they are.
While many regular dating sites are open to the LGBT community and allow for people to find matchups, gay dating sites don't really operate in the same way.
What I mean by that is you won't find heterosexual people on a gay dating site trying to find a heterosexual partner for the most part.
2. Why is Adam4Adam great for gay singles?
First off, it's got a massive user base and that's always a good start.
Secondly, it has an excellent search engine where you can add so many parameters to fine-tune what you are looking for.
Thirdly, you can use it without paying cent.
3. What is the AFA Radar App?
If you'd prefer to use Adam4Adam on your mobile phone, this is the app to download.
They've just given it a funky name.
There are some extremely strong tools that Adam4Adam brings to the table for users searching for someone to hook up with.
First of all, the user base is 10 million strong, so that's a brilliant starting point.
But I love the search options as well, there's just so much you can do with them.
Also, free users get a good ride on the site without having to fork over any money.
In fact, you can use it for free quite easily.
For a rating, Adam4Adam gets 4 out of 5.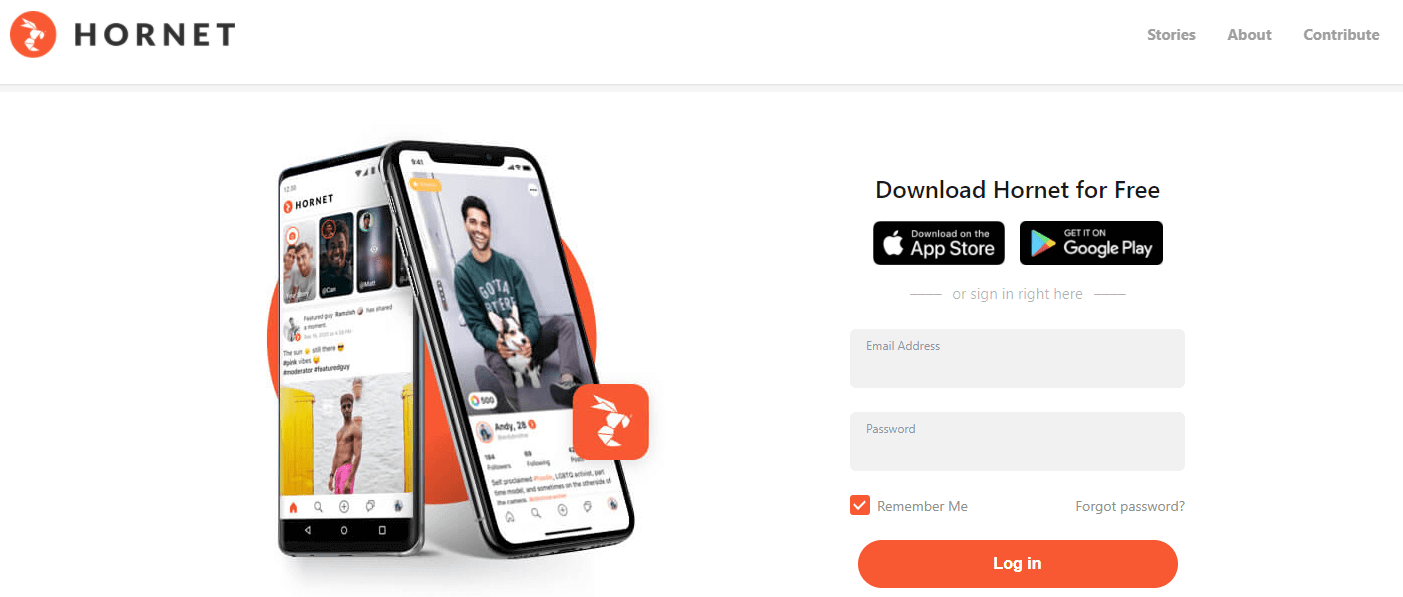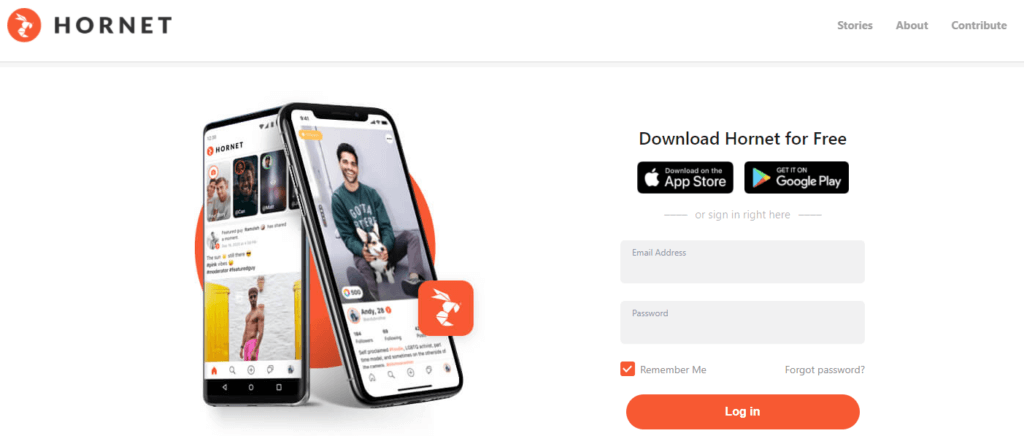 Signing Up – 4/5
Making Contact – 4/5
Profile Quality – 4/5
Overall Quality – 4/5
A very popular site that's grown quickly in a short space of time
Excellent search options
Messaging is free
Beautifully designed
The site doesn't have that many key features
Messaging is different from other dating sites
Hornet's rise has been nothing short of stratospheric.
Launched in 2011, Hornet claims that over 25 million people have registered for the site.
No wonder it calls itself the No 1 gay social networking site on the planet right now.
Here's a few more facts and figures about the site:
Around 3 million users are from the United States
Around 250 000 messages are sent each week
There are over 1 million logins in each day
Of the 3 million users in the United States, 55% are Caucasian
18-34-year-olds are the biggest age group on the site
Ease of Use "mobile and desktop version"
Setting up your user account won't take too long although once you've finished the initial part, you will need to provide information for your profile.
At least it's done by the time you are finished.
And while each dating app handles profiles in its own way, at the end of the day, it's all the same information so if you've done this before, you know what to expect.
If you haven't, you are going to need to provide a profile picture, a user name, a bio and give out some other details based on your appearance, ethnicity and more.
But enough about that.
How does Hornet work in your quest to find a hookup?
Quite well, actually.
To start, you can click on the Discover button on the main menu.
This will provide you with matchups near your location.
But there is another set of menus on the right-hand side of the page that you can use to search as well.
These include specific tabs like Nearby, Following You, Hornet Contributors, New Guys and more.
As a member of the site, you can filter the returns as well according to age, role, if they are online, their current relationship status and what they are looking for from a relationship.
Once you've found a couple of matchups you'd like to reach out to, you can message others for free.
The system is a little different than most, however, and takes the form of chatboxes.
So someone messages you, it will appear near the bottom of the screen and the same for them if you send a message.
I am sure it could be a little more streamlined, but it works.
It just takes some getting used to.
While messaging is free on the site, there are a few reasons why you probably want to give membership a go.
We already talked about the extra search filters but you can cut out all ads, upload unlimited photographs and see who has viewed your profile on Hornet if you take out membership.
Here is a breakdown of what that will cost you?
1-month membership – $9.99
3-month membership – $25.99
12-month membership – $55.99
Cheap, right?
So yes, I think that membership is more than worth it.
1. Is Hornet available for Android and IOS handsets?
Yes, it is.
You can download it for free from the Apple store as well as Google Play.
2. I have seen something about contributing to the site. What's that about?
Hornet has a social networking aspect to it and a community feel.
Yes, you can become a contributor by writing articles that others would find interesting, for example.
All the details on how to do so can be found on the site.
It's easy to see why Hornet has becomes so popular in a short space of time.
It's a slick operation, that's for sure.
Not only can you find people to match up with on the site but it's got a real community feel to it as well.
Plus, if you want to, you can use it totally for free although membership to Hornet won't cost an arm and a leg.
As for an overall rating, Hornet gets 4 out of 5.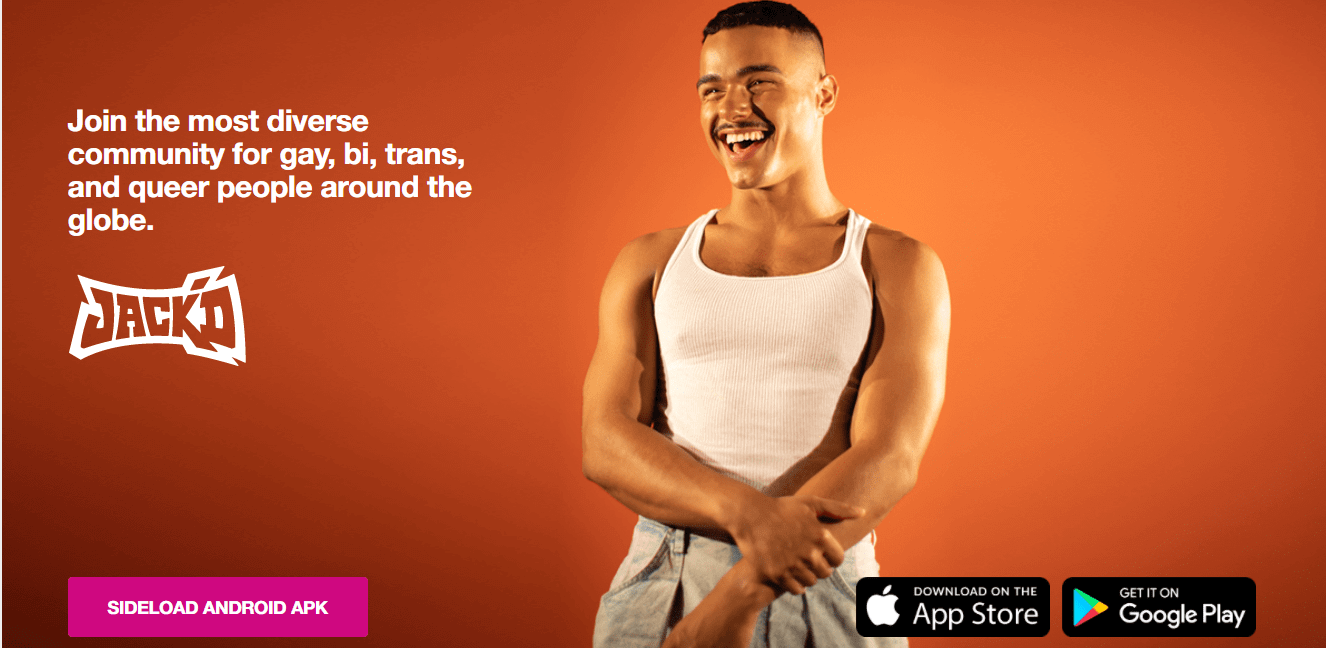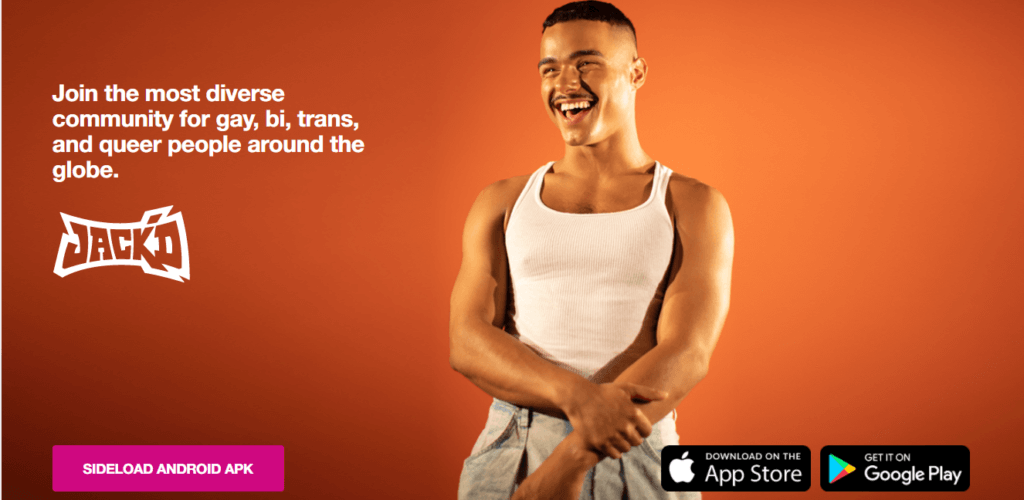 Signing Up – 4/5
Making Contact – 4.5/5
Profile Quality – 3.5/5
Overall Quality – 4/5
It's free to use
Excellent membership pricing with useful key features
Good for finding people who want long-term relationships
No way to unblock someone
Jack'd is an app-only online dating portal for gay men, those that are bisexual and bi-curious men.
Launched in 2011, it has around 5 million users worldwide of which half a million are from the United States.
While it's not as big as some of the other dating apps we have covered, it continues to grow and its popularity is on the rise in America.
Around 50 000 users are active on Jack'd each week.
Ease of Use "mobile and desktop version"
The Jack'd app is available to download for free for Android and IOS handsets.
I am not going to talk about the registration process or setting up your profile because it's all similar to what we have covered in the other apps above.
I will just mention that due to SMS verification to activate your profile, you will need to provide your phone number.
Jack'd does allow you to say what type of relationship you are looking for and that's become quite a prominent feature of the app.
It's estimated that more than half the users on Jack'd are actually looking for friendship or long-term relationships.
Of course, you will find people who want casual dating and hookups as well.
But it seems like Jack'd has users across the spectrum in terms of the relationships they want.
Jack'd works in much the same way as all dating apps.
Using your location, it will provide you with matchups that are based near you.
The great news is that you are free to message them.
Yes, all users can send as many messages as they want.
If you'd prefer to find your own matchups to message, Jack'd has several search methods for you to utilize.
For example, you could search via the type of relationship you want or the specific role your partner must play.
Membership to Jack'd is available and brings with it some advantages.
For example, instead of showing 200 potential matchups near you, that now becomes 500 potential matchups.
Other benefits include no advertising, see who viewed you, unlimited swiping, private browsing and more.
Here's a quick breakdown of what Jack'd will cost you when it comes to membership.
1-week: $3.99
1-month: $9.99
3-months: $21.99
12-months: $57.99
While you don't need a membership to have success with Jack'd, at those prices you'd be silly to miss out on the added benefits.
1. What is Jack'd Insights?
Insights is a feature on Jack'd that can tell you a little more about a potential matchup.
For example, how often he responds to messages that are sent to him.
2. I blocked someone on Jack'd and would like to unblock them now. I can't find out how.
You can't.
Jack'd does not include an unblocking function.
Jack'd is certainly an up-and-comer in the gay online dating scene.
If you like to use apps for your dating, then it's worth checking out.
Membership is thoughtfully priced although you can certainly have success on the site without it.
Plus, if it is a long-term relationship you want, Jack'd might be your best bet out of all of these apps.
Jack'd got an overall rating of 4 out of 5.