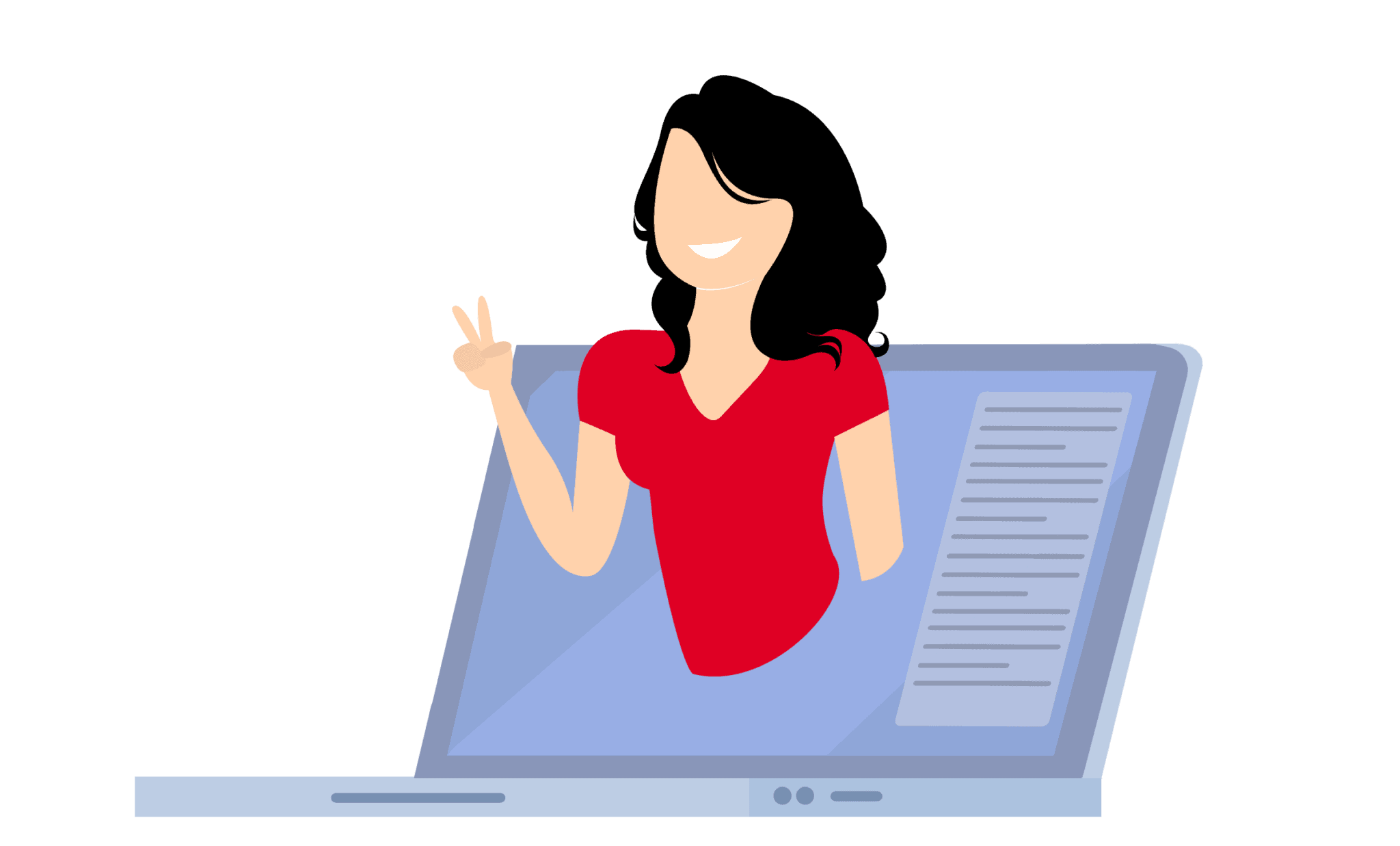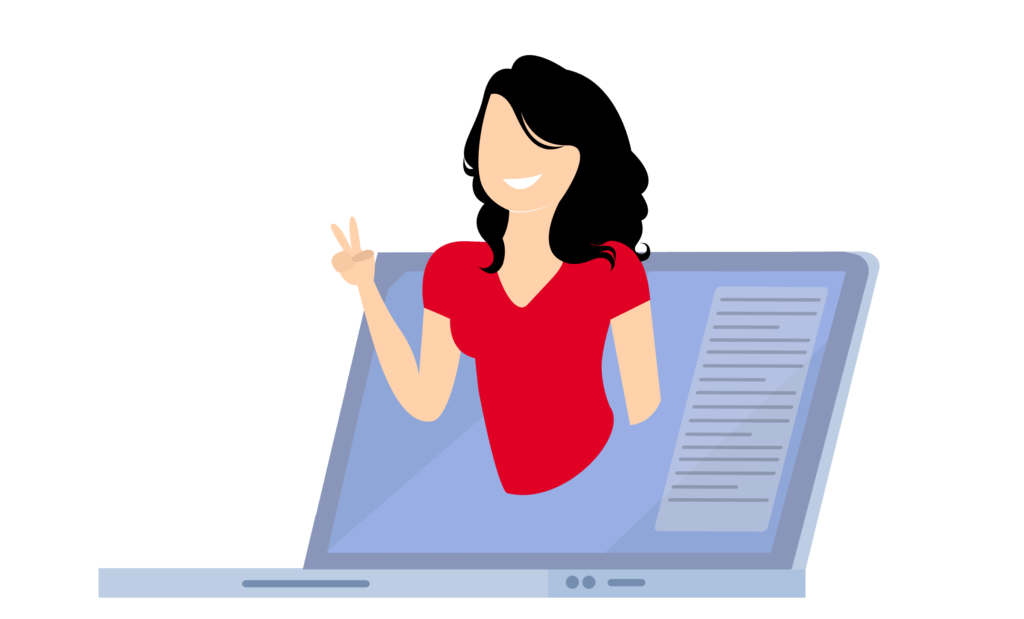 Is your dating app giving you the best chance for success?
Make sure to take our online dating site/app quiz to find out.
It's a fact that people who follow our dating site suggestions have on average 2 extra dates per month.
Tips for Online Dating Profile in Video Form
Audio (podcast) form for those of you on the go
Quick Tip on Your Profile
While an amazing profile picture will attract potential matches to you. Whereas the information you reveal about yourself will determine if you get a second look or not, so always ensure you are truthful, consistent, brief and up-to-date with what you put out on your profile page.
In the age of technology, most people have turned their hopes of finding Mr. or Mrs. Right to online dating. And although many people have had great luck with attracting a companion, there is still a vast majority of others who can't figure out what they're doing wrong.
Well, the problem may be in your profile.
OFL Top Recommendations based on 100,000+ Survey

"Serious Relationships"
"Discreet Hookups"
"Best Course for Men"
"Quick Flings"
"Normal Hookups"
"Our Quiz"
How many times have you run across a creepy photo or a boring bio that makes you wonder why that person would ever press the submit button? Well those mistakes may be noticeable but there are other subtle errors that may be pushing love further away from your grasp.
Take a look at these 7 tips below you're continuously frustrated with not being able to attract or impress the types of people you want with your dating profile.
The complete guide on long-distance relationship; this well-researched dating guide teaches couples that are far apart on how to maintain good communication with each other.
1. Make Sure Your Pictures are Top of the Line
It's not really a hidden fact that we live in a visually driven society. This means that people are looking at other people's lives almost 24/7 (and sometimes judging them but that's another article). So wouldn't you want to be sure that the quick glimpse(s) into your life that you show make people someone they wouldn't mind being around? In fact, your photos should make people want to hang out with you.
Not only should they portray the best highlights of your life, they should be in appropriate megapixels. Yes, that's right. No grainy, outdated photography from 2004. There are plenty of photo editing apps to help enhance picture quality.
Easy on the filters.
Quick fix: Review your current photos. Are they up-to-date and high-quality? Is the lighting good? Do they show you having fun and looking approachable?
Are they tasteful and appropriate for the type of people you'd like to attract? If some of these answers were "no" its time to make some changes in your close-ups.
2. Share Just Enough in Your Bio…
The key to writing an online dating profile is to remember that this person who has stumbled across your page has never met you. This is why you want to tell them all the great things about you first. Certainly don't lie about yourself but, in this case, it's not terrible to toot your own horn.
Definitely share the basics about your personality, your hobbies, your likes and even some dislikes (if they pertain to something in a person that would turn you off). These things are often determining factors of whether you match with a person or not, so be clear on what you want before posting your bio. Your bio gets to take you a step closer to your dream partner, put up good words to describe yourself.
Quick fix: You could be a really great person but your bio may be…boring. Consider re-wording a few things if you feel like you've shared the best parts of your personality and your life.
Anybody can say they're fun and reliable but adding some extra creativity and pizzazz to your words could create a different image of you. It may be time to bring out the thesaurus.
3. …But Don't Share Too Much
There are two sides to every coin and this is a perfect example.
Just like not sharing enough information about yourself can turn someone away…so can sharing way too much.
Not everyone needs to know personal details about your quirky habits and strange fantasies. Save those for the first date. There are things you shouldn't say on your profile as man and also there things you shouldn't share on your profile as a woman, you didn't come here just to turn people away, did you?
Also, when you're including those dislikes, be sure not to become too pessimistic or make yourself seem overly picky. Its fine to have standards but be realistic. We're all human here.
OFL Top Recommendations based on 100,000+ Survey

"Serious Relationships"
"Discreet Hookups"
"Best Course for Men"
"Quick Flings"
"Normal Hookups"
"Our Quiz"
Quick fix: Eliminate excess fluff about things that you can explain better in person or over the phone. Leave out intimate details about your life. Avoid seeming like a "negative Nancy" or "pessimistic Pete" if you're including dislikes.
Include religion and politics (two touchy topics) if they are highly important in your book. But remember not to be harsh and tacky with your words.
4. Update Your Dating Profile Regularly
People change like the seasons. Sometimes even more rapidly.
It may be time to make some adjustments if your dating profile doesn't align with the person you are today. Keeping your page updated will continue to connect you with people who have the same interests, beliefs, and values as you.
Quick fix: Have you started a new hobby or joined a new religion in the past few weeks or months? Make edits in your profile if these are things that you want to share in common with a potential match.
5. Keep It Honest and Be Upfront
Nothing is wrong with having preferences. Yet keeping this from people could lead to problems down the line.
It's probably not the best idea to date someone who only prefers monogamous relationships if you prefer polygamous ones and vice versa.
The best way to avoid surprises like this that can cause friction is to be honest with the people from the start. That way all parties involved consent to what they're getting themselves into.
Quick fix: Don't be sneaky. Tell people things that could have later effects on the relationship ahead of time.
6. Be Consistent Across the Board
You may be using multiple dating sites right now. And that's fine. Different sites offer different features. But make sure that you are the same person on all sites.
If you have car salesman on one dating profile and CEO of a multimillionaire company on another then you're pretty much a catfish. And sooner or later someone will figure it out. This could blow your chances of meeting a genuine girlfriend.
You might also get banned from a few sites.
Quick fix: Just be you all the time.
7. Try Not to Seem Desperate.
Love is out there for everyone. And it will come in due time so try not to force it to happen.
People may run away from your dating profile if you seem to desperate or over-eager to find someone. They may not think you're authentic or they might think you're the player type.
Let things flow and have faith if you want to find true connections. Try to communicate effectively with your promising partner often in order to get that date you are looking for.
Quick fix: No need to beg people to send you messages or use words that make you seem like you're in a big rush. Have faith and confidence that you have shown the best you in your dating profile. The rest will happen.
Don't Give Up!
You're not alone in feeling down on your luck and frustrated with online dating. Go out there and make some changes but don't give up!
A few insights on whether you want to hook up for fun or in need of a serious relationship should not be overlooked.
What are your favorite things to add in a dating profile? Let us know in the comments below.
Read more: the guide to keep long distance relationship alive and exciting. You need these tips to maintain a good relationship online before your partner take the big leap of visiting you or you doing the visiting.