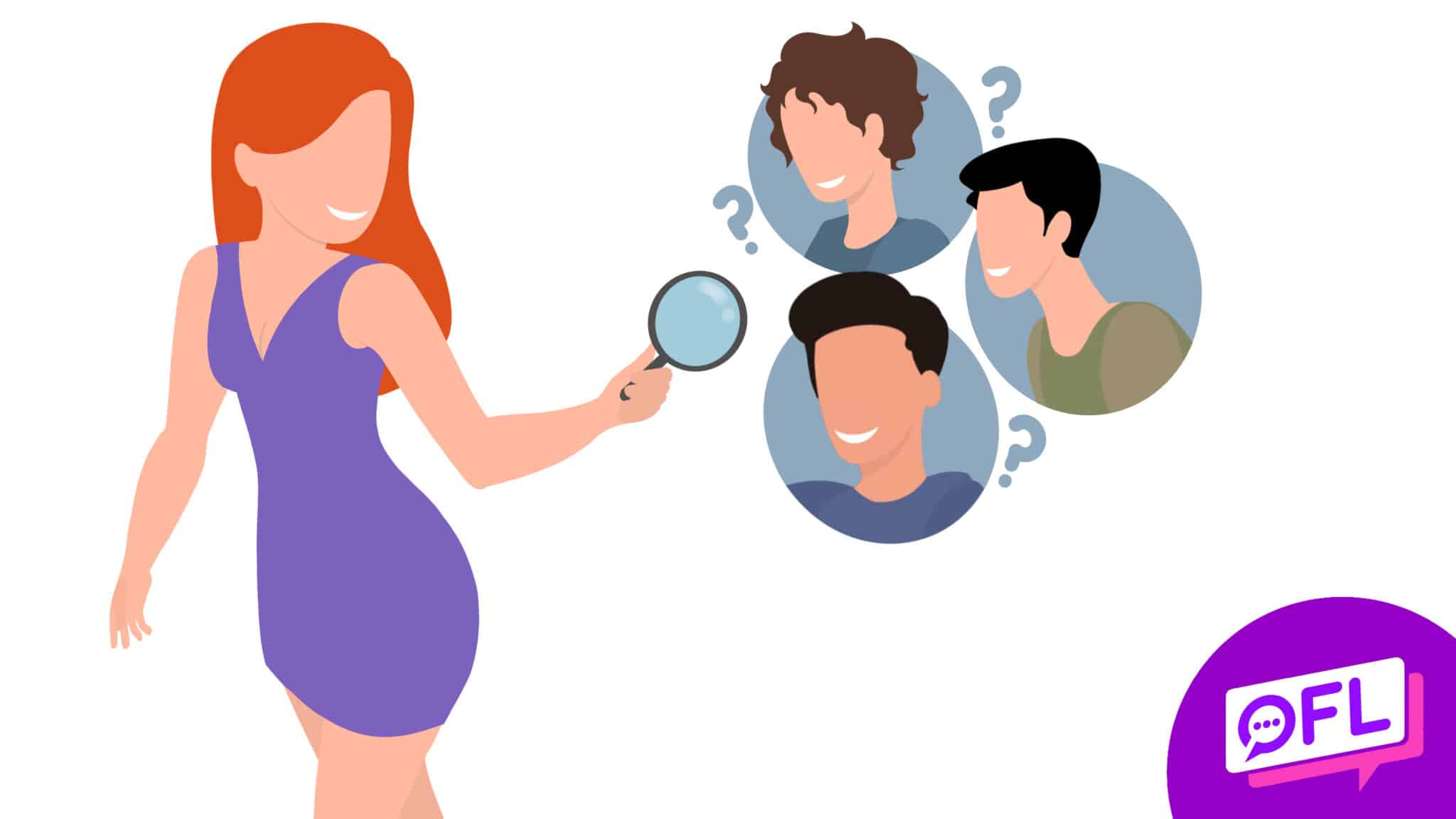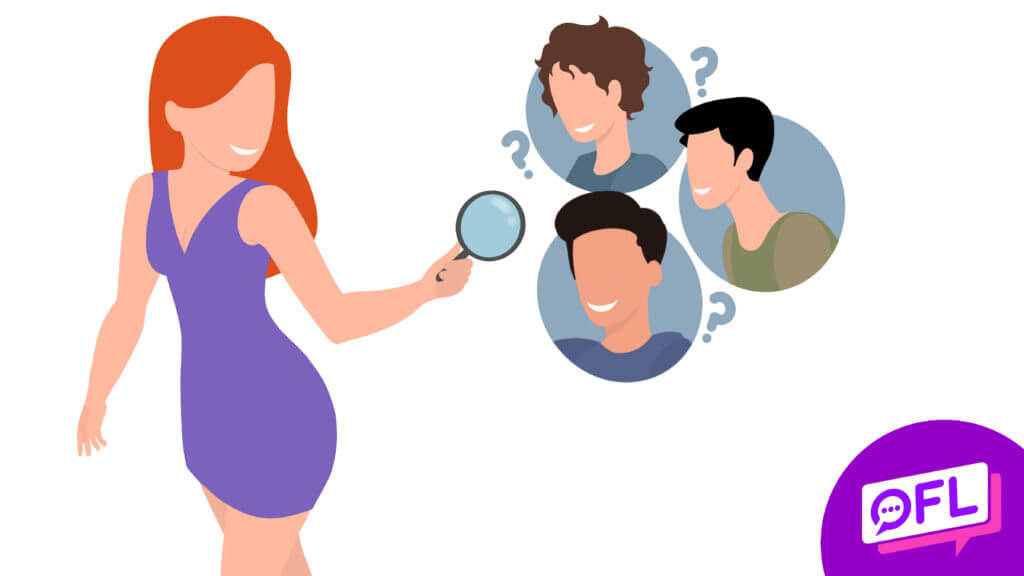 W4M?
What does it mean?
Well, in a nutshell, it's women looking for men.
These were popular personal listings on sites such as Craigslist.
OFL Top Recommendations based on 100,000+ Survey

"Serious Relationships"
"Discreet Hookups"
"Best Course for Men"
"Quick Flings"
"Normal Hookups"
"Our Quiz"
Incidentally, that and a lot of similar personal advertising sites on the internet no longer exist.
That has seen people turning to online dating to replace those former W4M sites.
But which dating sites are women and men going to be able to use as a substitute for W4M sites?
Well, that's what we are going to cover in this article.
And we will look at a range of sites, from more traditional dating sites to those that would be considered more casual dating or hook-up sites.
Best W4M Personals Dating Sites
Is your dating app giving you the best chance for success?
Make sure to take our online dating site/app quiz to find out.
It's a fact that people who follow our dating site suggestions have on average 2 extra dates per month.
Best W4M Personals Dating Sites in Video Form
Audio (podcast) form for those of you on the go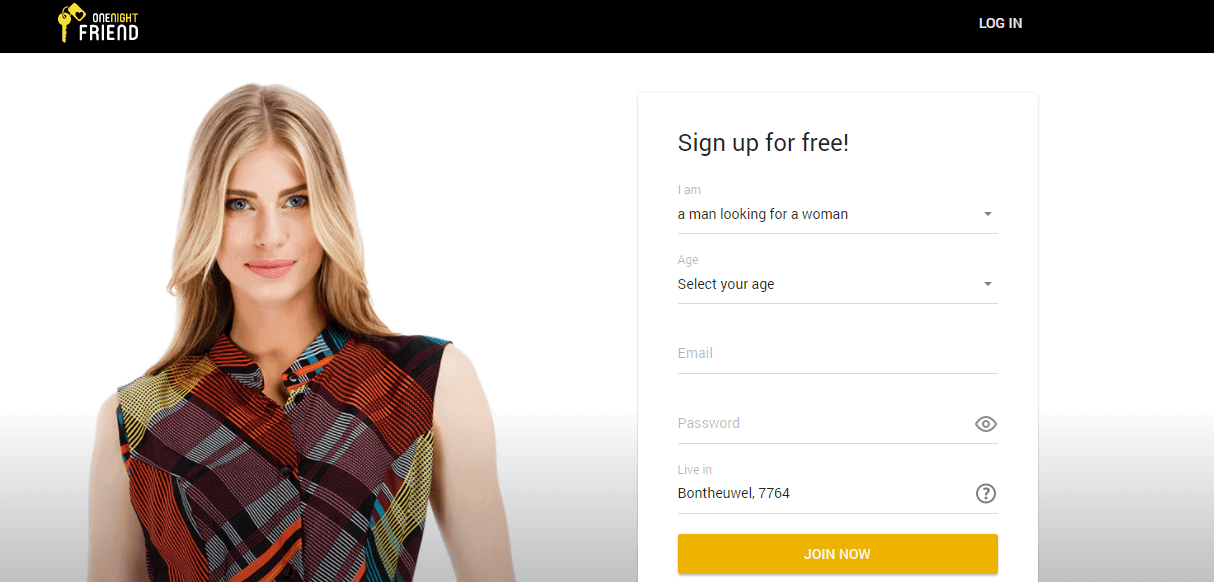 Signing Up – 3.5/5
Making Contact – 3/5
Profile Quality – 4/5
Overall Quality – 3.5/5
Getting online takes a matter of minutes
A busy site with millions of users
Around 500 000 of them are in the United States
Offers a trial-membership option
If you'd like to send messages, you will need to take out membership on One Night Friend
Some fake profiles
Just the name alone will tell you that One Night Friend is aimed at casual dating, one-night stands and no strings attached sex.
And that was often how W4M personal ads operated, so dating sites like this are just a more modern extension of that, right?
Of course as a male user, you know that the females you will find here are looking for the same things you are.
And if you are a female user looking for some casual dating encounters, you've got a massive advantage too.
That's because the vast majority of profiles on the site are male.
The ratio is about 3 to 1 in fact.
Yes, around 75% of users on the site are male and 25% are female.
Of the users, around a quarter are aged between 25-34 years old.
Overall user numbers suggest that the total number of profiles on One Night Friend is into the millions.
Here are some more interesting stats:
Over 500 000 users are from the United States alone
140 000 people are online each week
That's about 20 000 each day
So it's a site that's full of action, that's for sure.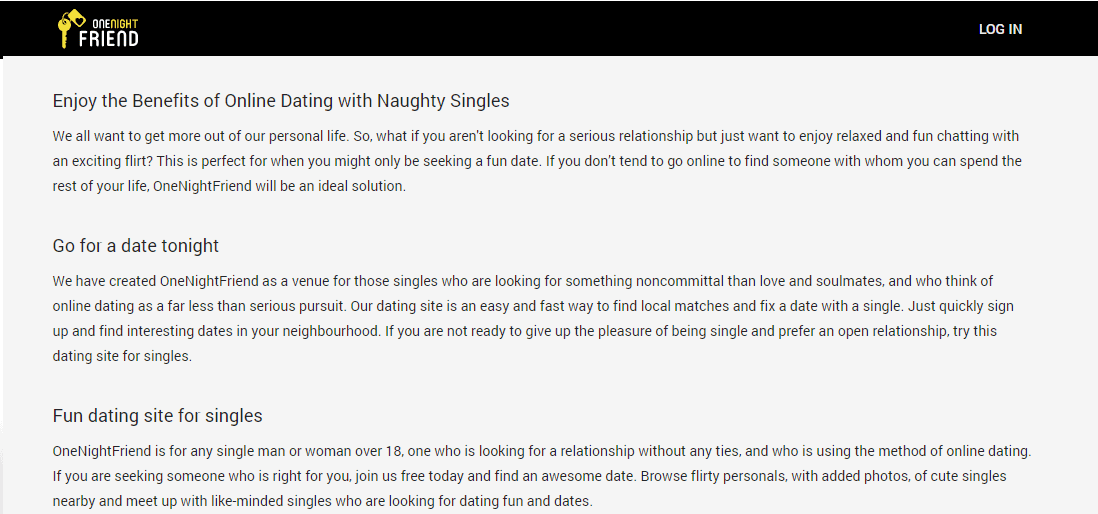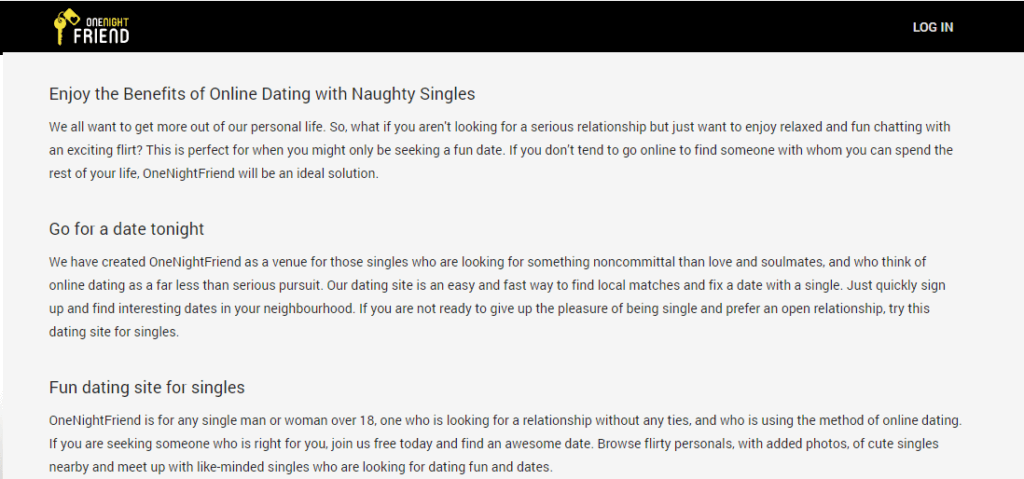 Ease of Use "mobile and desktop version"
If you'd like to join a dating website that can have you online in a matter of a few minutes, then you should consider One Night Friend.
Here, registering for a profile really couldn't be easier.
I am not going to take you through the whole process because it's self-explanatory and there isn't anything that will trip you up.
It's important to note that you cannot sign up using a social media account and you must offer a valid email address for the site to send you a verification email.
Although that does help fight against fake profiles, there still are a few that get through.
If you'd prefer to do this all on an app, you can.
But the app isn't available on the Google Play Store, you will have to download an APK file.
Some people might not be happy doing that.
The site can be viewed on mobile phones too.
Overall the site design is modern, slick and super simple to use.
While you will be presented with matchups based on your location, you can make your own searches too.
While the basic search just includes gender, age-range and location, normal users can make use of the advanced search too.
Here you can add a range of details, for example, certain appearance parameters to help you search for pretty exact matchups.
Of course, if your search returns are not providing you with lots of returns, it's probably because you have too many parameters.
In that case, lose a few of them to increase the chances of more returns.
Messaging, is only available for members, so let's see just how much signing up to the site will cost and what's on offer when it comes to membership.
Yes, messaging is a key part of membership on One Night Friend but you can also do so much more.
Here are some of the key features that members can use:
Photo and video sharing
Even more search parameters
Like Gallery matchup game
See who has liked your profile
That's just some of the extras that you can expect from your membership.
One Night Friend has a trial membership so you can fully check out the site before committing your hard-earned cash longer options.
This is a three-day trial and it costs just $3.
Other membership packages are:
1-month membership – $39.00
3-month membership – $67.50 (works out to be $21.90 per month)
6-month membership – $106.20 (works out to be $17.70 per month)
1. What is the "Like Gallery" on One Night Friend?
All dating sites have matchup games these days and One Night Friend is no different.
Like Gallery will present you with potential matchups and you can either dismiss them or like them.
2. I've seen mention of a "Flirt Cast". What is it exactly?
When you join the site, sending a Flirt Cast is a great way to introduce yourself to the potential matchups near your location.
It's basically a broadcast message that they will receive.
3. Does One Night Friend have a trial membership?
Yes, the site does.
And it only costs $3 for three day's membership.
One Night Friend gets an overall rating of 3.5 out of 5.
It's a site that's perfect from the W4M perspective and has a strong user database and excellent search options.
Trial membership means that you can really take a good look at the site before you commit to a full membership package of which there are a few available.
Pricewise, however, I think the one-month membership, in particular, could be a little cheaper.


Signing Up – 4/5
Making Contact – 3/5
Profile Quality – 3.5/5
Overall Quality – 3.5/5
Fast registration gets you online in a matter of minutes
The site works with mobile phones although there is no app
Millions of users across the globe
There is no app for Fling
The site does have fake profiles
Fling is one of the most popular hook up and casual dating sites online today.
If it's a site with a massive user base you are looking for, then Fling has you covered.
The site, which was established in 2006, currently claims to have over 10 million users.
Of those, around three million come from the United States while the United Kingdom has about a million.
That leaves the rest of the planet to contribute around six million users.
So you can see why I say it's popular all over the world, right?
Why I say it's a good option for a W4M personal site is down to the gender ratio of male to female users.
70% of all Fling users are male
30% of all Fling users are female
It's also a dating site that has users across all the age ranges as well but it goes without saying that younger members are most prevalent.
The two biggest groups of users on Fling are aged between 25 and 34 and 35 and 44 years old.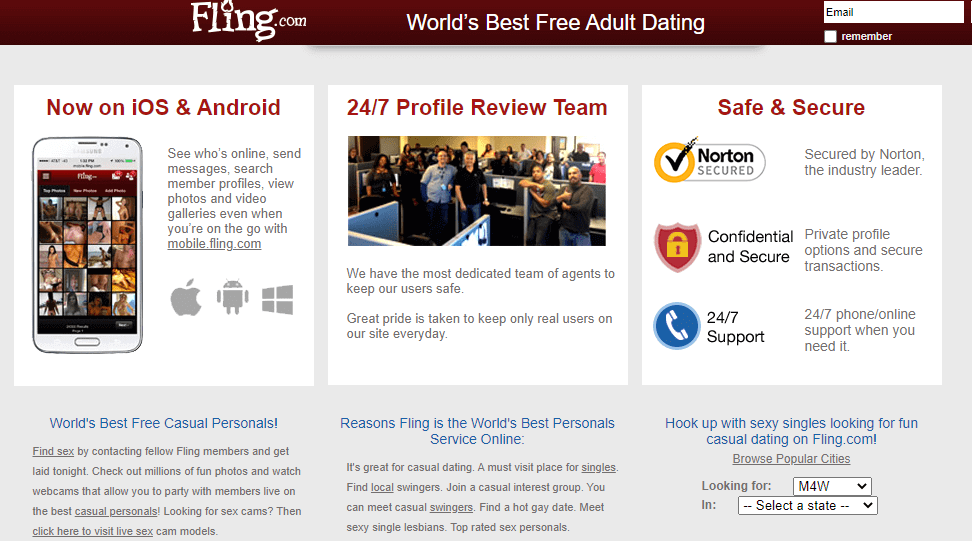 Ease of Use "mobile and desktop version"
Signing up for Fling isn't going to cause you sleepless nights.
It's a process that you would have done before if you are a regular user of online dating sites.
While the Fling website is smartphone compatible, there is not an app as of yet.
Note, two things are important during the sign-up process.
Firstly, you will need a proper profile picture of yourself.
Use an obvious stock photo or a picture of your dog and your profile won't be registered.
That's because Fling has had a problem with fake profiles and are putting measures in place to try to cut back on them.
Secondly, you will need a valid email address because you need to click on a link in an email Fling will send you to access the site.
Again, this is an added security feature but it's something that many dating sites are now doing.
Remember to complete your profile as well.
Nothing is worse than someone registering for a dating site and then providing no information about themselves.
Now let's talk about Fling's overall design.
This is a hookup site, so there are people that aren't afraid to show some nudity.
Some of the advertising on the site is also going to be pretty explicit at times.
If that's not your thing, then I would suggest that you even begin to start a profile on Fling.
Finding someone that you'd like to hook up with is pretty easy too.
Other than searching, you can see which members are currently online and you can sort returns by how popular they are, their distance from you, if they have lots of photos and even when they were last online.
Speaking of the Fling search engine, it's got a basic and advanced search function.
For the basic search, you can adjust the following:
The gender you would like to search for
Between what ages the returns should be
Your preferred sexual preference
The location you'd like to perform your search
Advanced searches add even more parameters:
What their appearance should be like (in terms of hair color, eye color and more
What kind of hookup they should be after (for example, just flirting, online, meeting up, a threesome, etc.)
Various compatibility parameters (for example, languages)
And many others based on profile entries
Reaching out on Fling is, yes you guessed it, a membership-only option.
Messaging is not possible if you are a regular user.
Let's talk about signing up for Fling membership.
There are three different packages available to users of Fling: a one-month, six-month and 12-month option.
They will cost you:
1-month membership – $34.99
6-month membership – $69.95 ($11.65 a month)
12-month membership – $80.05 ($6.67 a month, including another six months membership)
$34.99 isn't cheap.
In fact, there are dating sites out that offer the same as Fling but are cheaper.
You've got to ask yourself what features members get
And there are quite a few.
Yes, you can message anyone you'd like to, which is nice.
But you can also enter Fling chat rooms, video chat with other users, live cams and more.
Fling also offers a guarantee.
If you take out a three-month membership and haven't found someone to hook up with by the end of it, they will give you another three-months for free.
If you still not sure if Fling offers value for money, then why not try out their trial membership.
In fact, Fling has two options:
Gold 2-day trial ($4.95)
Gold 7-day trial ($14.95)
1. Apparently Fling's "Who's Cute" game can be used to boost a user profile so more people see it. Is this true?
Yes, it is.
By rating other users in the "Who's Cute" game, your profile will become more visible to others.
It's a great way to boost it and hopefully have other members contacting you.
Hook up sites are notorious for fake profiles and yes, Fling has its fair share.
That said, those behind the site are trying to tighten things up in terms of having users validate their emails and only use proper profile pictures.
But at the end of the day, your personal safety is your concern, so make sure you always trust your feelings and don't meet up with someone if you haven't got to know them well.
No, it's not.
Fling has been around since 2006.
Global Media, the company that runs the site calls it the "world's best free casuals personals".
Listen, Fling has some issues but what dating site doesn't.
Again, why I suggest this site is the fact that you can easily take a trial membership and in a couple of days decide if it's an online dating platform that's going to work for you or not.
Yes, there are fake profiles here but every site has them pretty much.
Fling gets a solid 3.5 out of 5.

Signing up – 4/5
Making contact – 4/5
Profile quality – 4/5
Overall quality – 4/5
Ok Cupid has 50 million users worldwide
You can download the Ok Cupid app for your smartphone
Excellent user features
If you like someone and they like you, messaging is possible but you cannot see who likes you without a membership
A more mainstream site and certainly not one that's all about casual dating and hook ups as we have already covered, Ok Cupid is one of the world's most popular dating platforms.
And I've suggested it here because again, it's a site where, as a woman, you have plenty of choice in who you want to communicate with and ultimately date.
That's because males make up close to two-thirds of all users on Ok Cupid with females making up a third.
It's a site that was established in 2004 and since then has grown exponentially to the point that it boasts around 50 million users from across the globe of which up to 1 million are active each and every day.
Of the total user base, around 10 million are Americans.
When it comes to age ranges, 65% of all the users on Ok Cupid come from two groups:
25-34-year-olds (40% of all users)
35-44-year-olds (25% of all users)
Ease of Use "mobile and desktop version"
So let's talk about how you would go about signing up for an Ok Cupid account.
And it's not really like other dating sites.
Ok, much of it is the same but there are a few things that make Ok Cupid unique.
The most critical of these is filling in your profile.
But wait, you probably thinking.
There's nothing new there.
Well, I did say Ok Cupid do things a little differently and they do so here, that's for sure.
Your profile includes a very in-depth questionnaire.
And it's important that you fill it in as accurately as you can.
Why?
Well, this is how Ok Cupid is going to provide you the best possible matchups.
And it's an ongoing process too.
There are thousands of questions to fill in but of course, you don't do them all at once.
While you use the site, you can return to fill in more.
This helps Ok Cupid's clever matchmaking algorithm provide you with the best possible matches, not just someone because they live five miles from you but with whom you have little in common.
You will notice that Ok Cupid also has a range of sexual orientations which also make it very different from a lot of its competitors and some of the sites we've included in this article.
It truly is a site for all.
So when Ok Cupid provides you with stellar matchups, it's your chance to reach out to them.
The only way to do that, however, is to like their profile.
If they like yours in return you can begin to message them.
The problem lies in the fact that if you like someone's profile or they like you first, there are no notifications that they have done so.
So a mutual like is a bit of a hit and miss affair.
Of course, members can see who liked their profiles which makes everything just that little bit easier.
They can also receive read receipts for the messages they've sent, have even more search parameters available when conducting their own matchup searches, get their profile boosted, have ads removed, and more.
Ok, Cupid has two membership packages.
They are:
A-list basic membership
1-month – $7.95
3-month – $19.05
6-month – $23.70
A-list premium membership (includes all key features)
1-month – $24.90
3-month – $68.70
6-month – $119.40
I am sure you will agree, membership isn't that expensive on Ok Cupid considering all it has to offer.
It's certainly the cheapest dating site when compared to the others in this article.
1. I've signed up for a membership on Ok Cupid. Will it be auto-renewed?
Yes, your membership on OK Cupid is auto-renewed.
This will happen as soon as the membership term comes to an end.
Remember to cancel that if you stop using the site.
2. If I've matched with someone on Ok Cupid that I didn't want to, can I unmatch?
Yes, you are able to unmatch.
Click the three dots on their profile and select the unmatch option.
3. Someone is harassing me on Ok Cupid. Can I block them?
Yes, it's so easy.
Click on the three dots on their profile and select block.
If you think their behavior deserves reporting to the team at Ok Cupid, then do that too.
If you are wanting a solid dating site that's established, has amazing features and really offers excellent matchups, look no further than Ok Cupid.
There are tons of features for members too and more importantly, the pricing of membership is spot on.
It's not difficult to see why Ok Cupid has the member base it does and how it has grown in a few short years.
It gets an overall rating of 4 out of 5.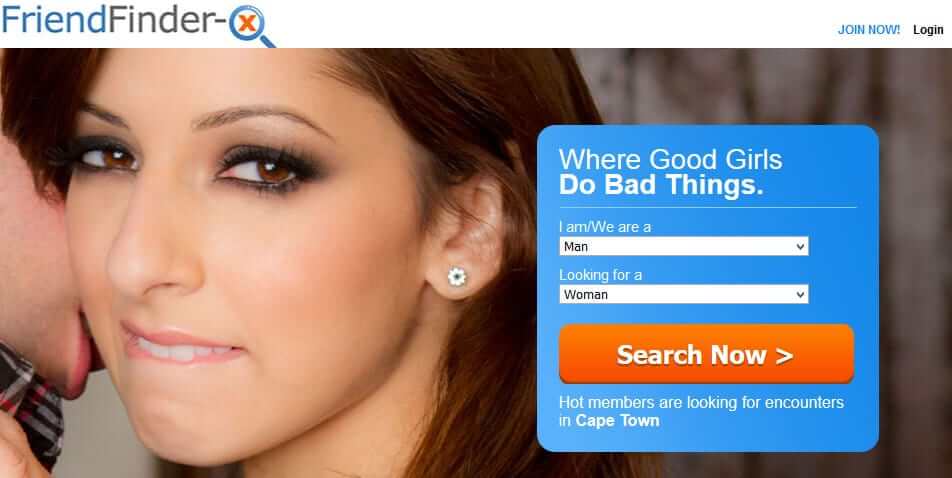 Signing Up – 3/5
Making Contact – 3/5
Profile Quality – 3.5/5
Overall Quality – 3.5/5
Taps into the user base of the Friend Finder Network
A young user base
Fast profile registration process
Friend Finder-X doesn't have an official app, only an APK version
The world's largest casual personals site.
That's what those behind Friend Finder-X claim.
Well, it certainly has a lot of users, that's for sure.
Around 100 million users have signed up for profiles in the Friend Finder network.
And these profiles are shared across dating sites, including Friend Finder-X.
Interestingly, more females have signed up for profiles on these networks, around 60%
The remaining 40% are males which makes it a little different than the other sites we've covered but perfect if you are male because there are almost two females to every male on the site.
Again, like many of the other sites, we've included in this article, almost half of the users on this site are between the ages of 25 and 44.
Ease of Use "mobile and desktop version"
You can probably guess that just like the other casual dating sites we've covered, if you not into seeing nudity, rather give Friend Finder-X a skip.
Here, there's nudity in the advertising as well as with users who certainly aren't scared to flaunt what they have.
The signing up process for Friend Finder-X is quick and easy and the site caters to a range of genders and sexual orientations.
Once you've completed it – and it only takes a few minutes – you have access to the site.
From a design point of view, Friend Finder-X is pleasing to the eye and simple enough to find your way around.
The main menu system is how you'd do that for the most part and includes access to your messages, the site search engine, live cams and a community section that includes blogs and more.
Be warned, there is plenty of advertising on the site and sometimes it's pornographic.
You can browse people who are currently online, see those who have just joined or get a lowdown of users near your location.
You can also search for your own matchups of course.
Extended search options are available to all users and include various parameters that you can take from user profiles, for example, appearance parameters, lifestyle parameters and more.
Messaging, however, is for members only, so let's see how much that's going to cost you.
Here's how much Friend Finder-X is going to cost you for membership.
Standard membership:
1-month membership – $20.00
3-month membership – $36.00 ($12.00 per month)
Gold membership:
1-month membership – $40.00
3-months membership – $81.00 ($27.00 per month)
12-months membership – $240.00 ($20.00 per month)
Only Gold membership will give you all the features that Friend Finder-X has to offer.
With standard membership, you can send messages.
I will say that $40 per month is steep especially as there is no trial membership for you to try before opt on a membership package.
Note the site uses credits for certain activities too and they will cost you:
100 credits – $12.00
185 credits – $20.00
500 credits – $50.00
1 000 credits – $100
1. Someone commented on my photo, but I cannot comment back. Why?
Commenting is possible on Friend Finder-X but it's only a feature for members.
You can send a flirt to users to express your interest in them.
This is a member-only feature.
3. Why does Friend Finder-X have membership packages but also credits?
Certain aspects of using Friend Finder-X will need credits to operate
They are relatively well priced, however.
Friend Finder-X gets a rating of 3.25 out of 5.
It would have been slightly higher but I feel membership prices on the one-month option are just too high (the highest of all the sites in this article).
The real advantage of this site is the sheer number of users that it offers and if you live in a smaller town, it could help provide you with matchups that sites with fewer users might struggle.