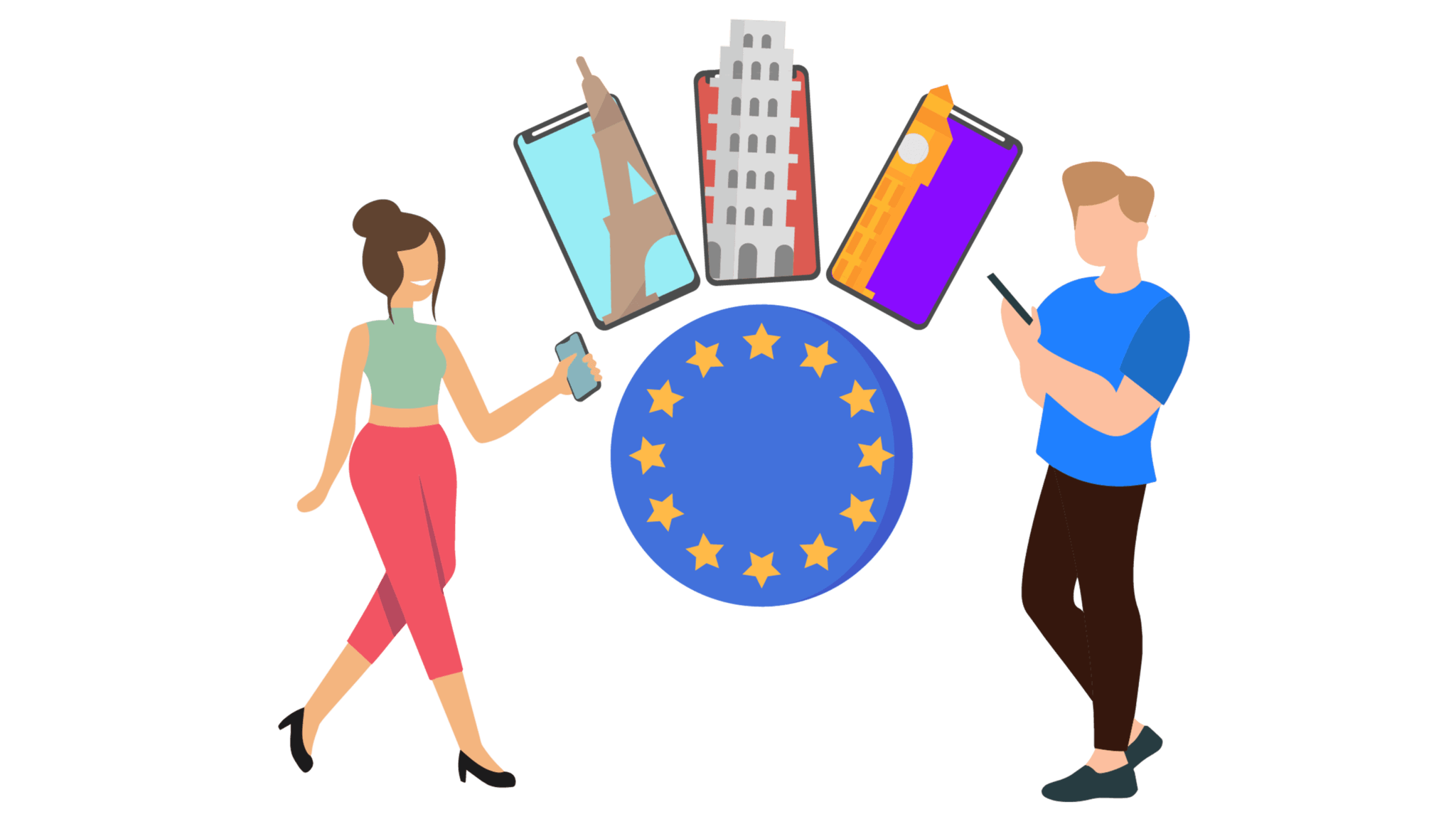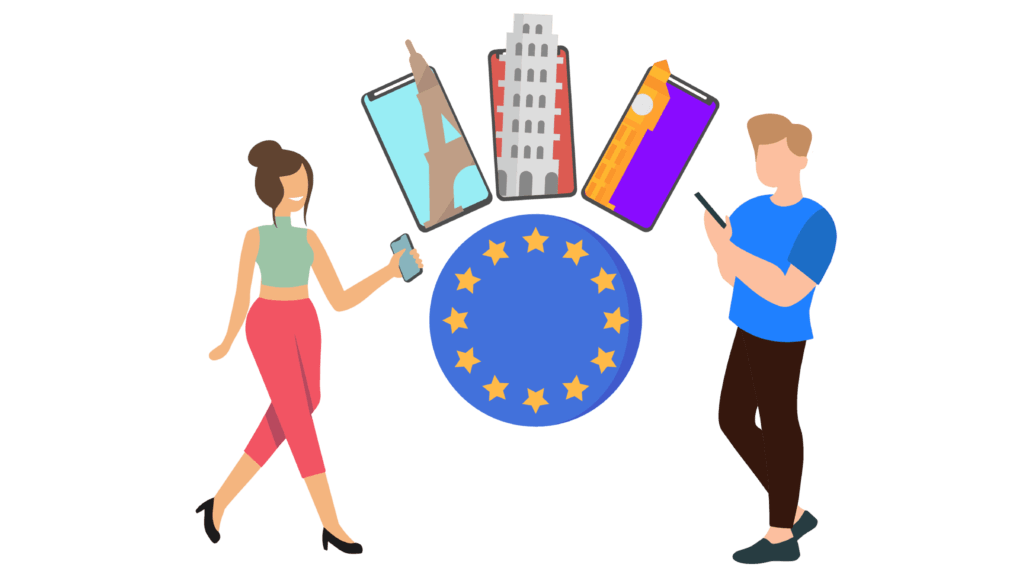 All around the globe, people find dating hard. You keep meeting people and getting disappointed. The worst thing is that the pressure never stops.
And, since we honestly got tired of meeting our aunt's cousin's sister-in-law's nephews, it's only natural to resort to online dating and look for someone you can at least talk to or see first before going on a real date.
The above is valid for people all over the world; but, let's see today what online dating sites and apps European single men and women prefer.
Here is the list of top European dating sites.
OFL Top Recommendations based on 100,000+ Survey

"Serious Relationships"
"Discreet Hookups"
"Best Course for Men"
"Quick Flings"
"Normal Hookups"
"Our Quiz"
Is your dating app giving you the best chance for success?
Make sure to take our online dating site/app quiz to find out.
People who follow our dating site suggestions have on average 2 more dates per month.
Best European Dating Sites in Video Form
Audio (podcast) form for those of you on the go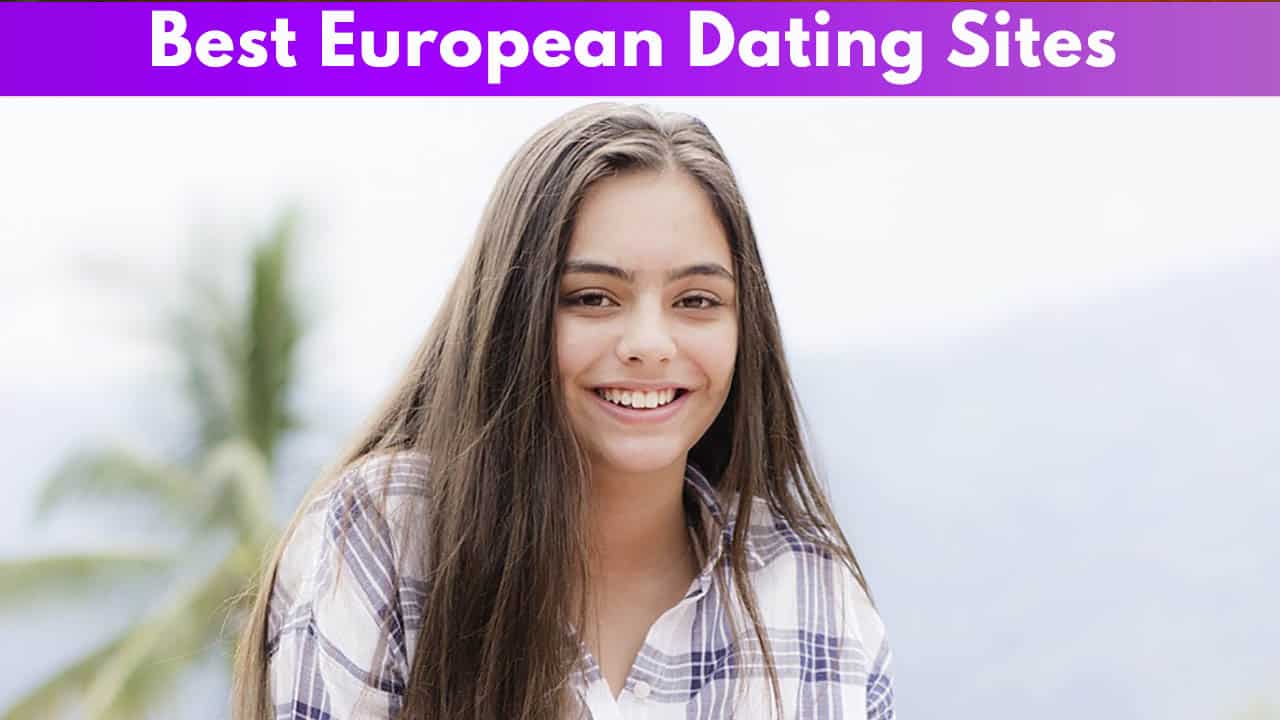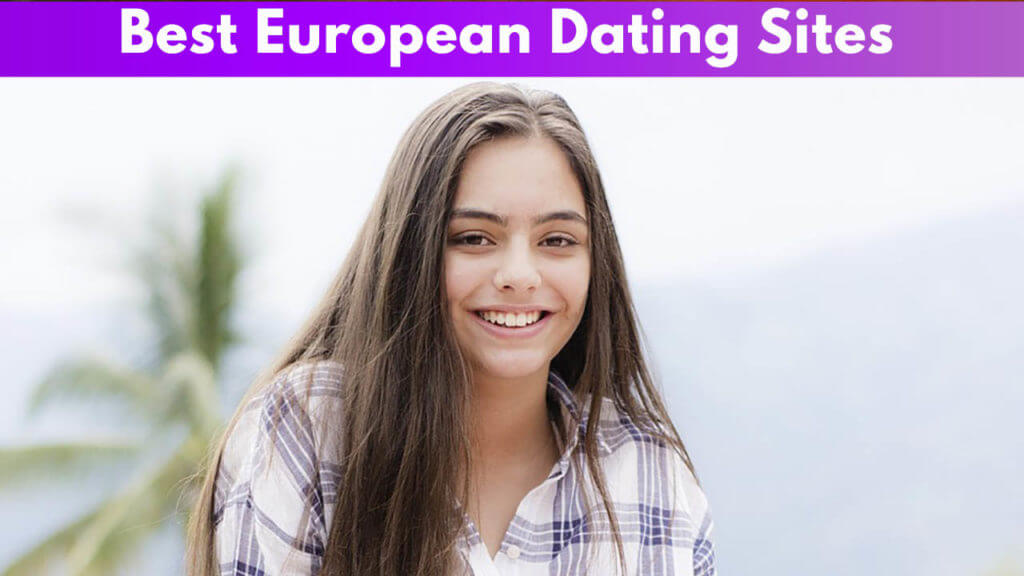 In this little article of mine, I am going to give you a list of the best European dating sites including general info as well as the ratings of each relevant aspect, and more.
So, keep reading to discover which one suits you best.
Part One – Best Online Dating Sites in Western Europe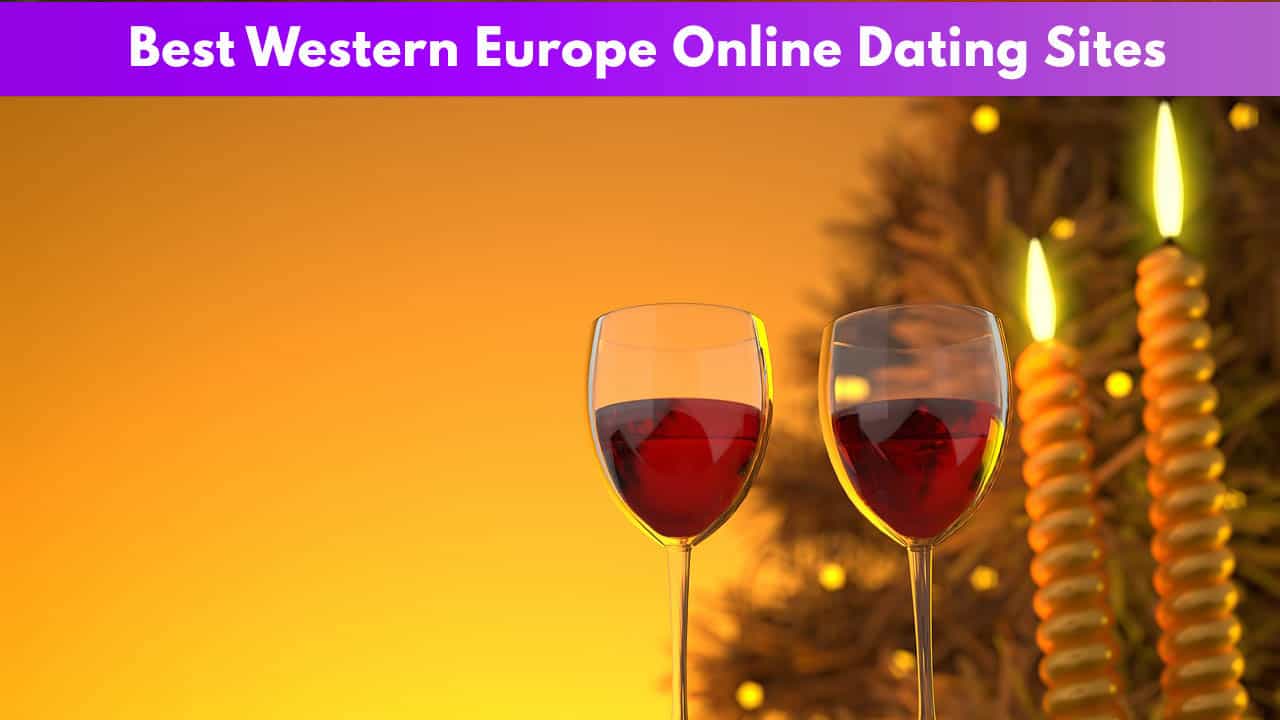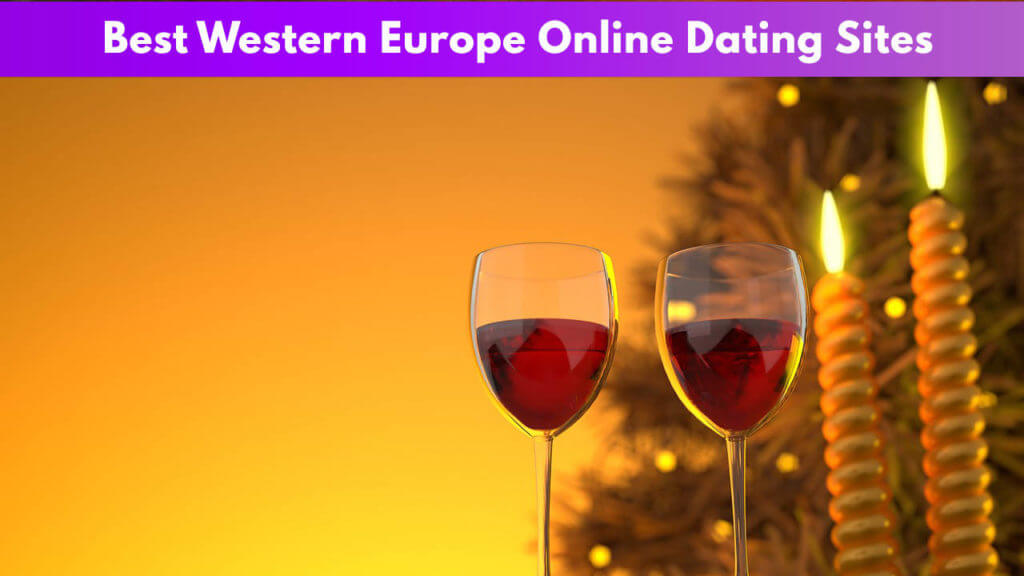 Europe is large. And dating sites are many. Naturally, Europeans do not prefer the same dating websites speaking geographically.
To simplify the list, I will give you the best European dating sites separated by different regions across Europe.
So, if you already live there, or intend on travelling to these regions, this ultimate list will help you decide which site to use if you want to hit on locals.
Without further delay, let's dive into best Western European dating sites
1. EliteSingles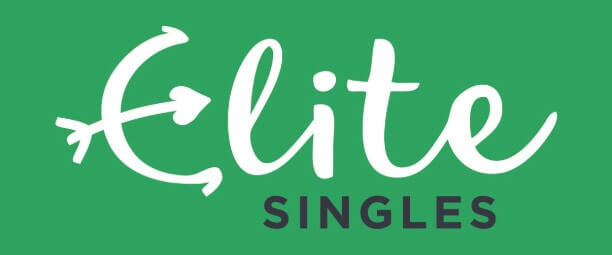 Rating
Registration – 5/5
Making Contact – 4.9/5
Profile Quality – 5/5
Pricing – 4.8/9
Overall Score – 4.9/5
Description
Although initially released by a German company, EliteSingles is our first choice when it comes to free European dating sites.
With an increasing number of members on a monthly basis, even 380.000 per month, the site can also brag with the fact that their users are highly educated individuals. To support the fact, over 85% of their users are educated above the average.
Although not specifically restricted to European men and European women dating, the site offers great possibilities to its users. For example, once you register, you can find a variety of subcategories among which you will find European dating.
So, if you are a European looking for a date, you can select from a substantial database whether you want to find a match in Europe or outside.
In addition, you can even set preferences according to your sexual orientation or religious beliefs.
As for registration, the process is fairly easy – you just fill out the general form (gender, preferences, e-mail and password) and you're all set.
After the registration, you should fill out a personality test based on five relevant personality factors in order to get better matchmaking suggestions.
Pros
The registration through the website is simple and takes minimum effort.
You can use it either on your desktop or your mobile device(s) after downloading the app from the App Store and Google Play (depending on the device brand you are using).
A free membership option is available, and yet you can also get subscriptions at a reasonable price.
The intelligent matchmaking is achieved thanks to the thorough Personality Questionnaire dealing with your partner preferences (personal traits), their temperament and hobbies, and along with these, the site offers matches to you based on the location as well.
Their customer service is available at all times.
The site conducts multiple checks of newly made profiles and they also employ strict privacy and safety measures, so you will not be bothered by scam profiles
The site has a strict rule against allowing minors to join the site.
You can filter the search by various categories such (Age and Height, Education and Income, Distance, or even Desire to Have Kids and Ethnicity and Religion).
The site does not discriminate between gay or straight population.
Cons
If you're here just for fun, you will find tough luck – this is just for people looking for a serious commitment.
You need to get Premium membership in order to communicate with other users.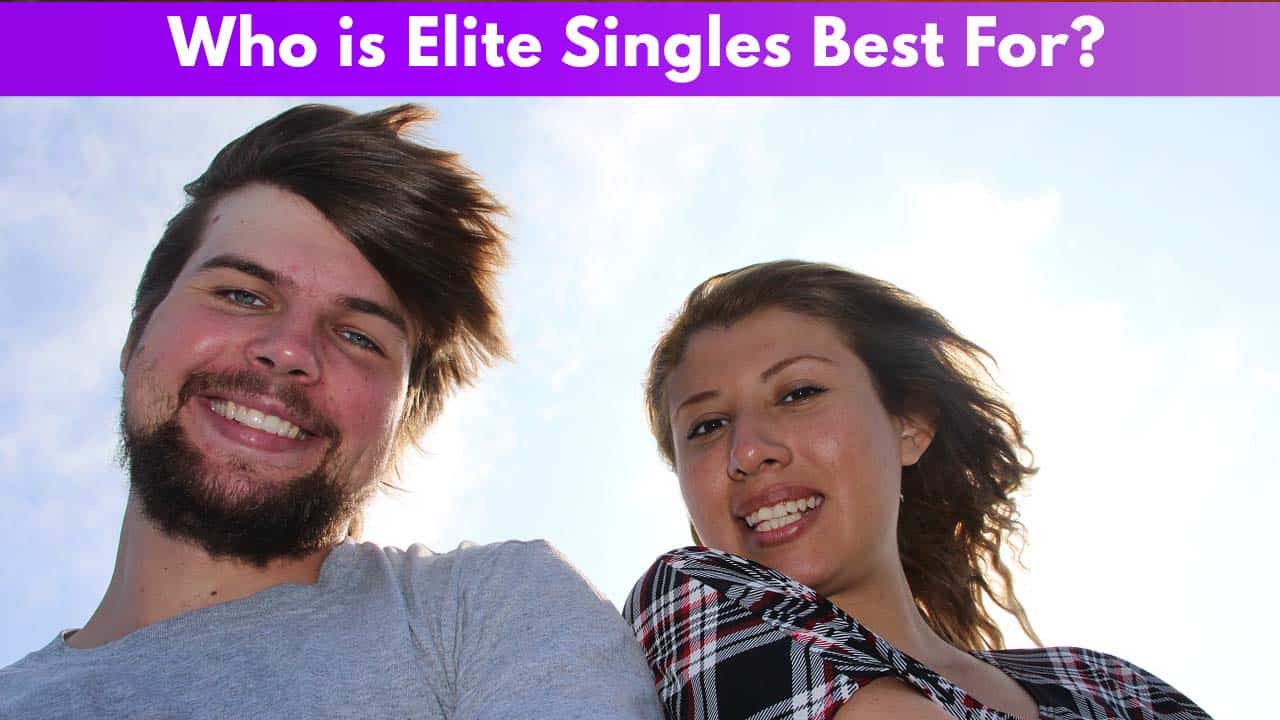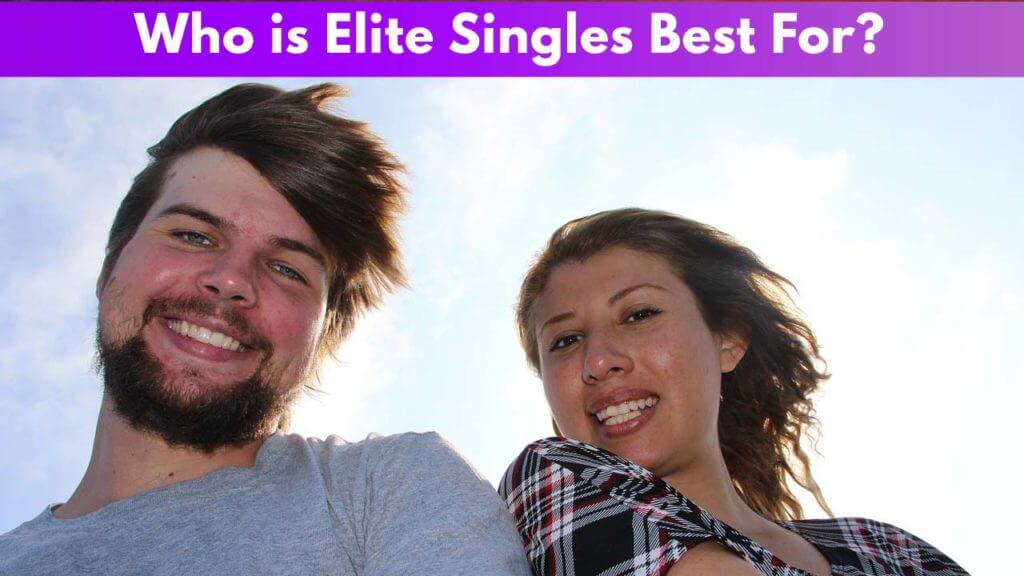 Having in mind the fact that the majority of members on EliteSingles are highly educated, then it is safe to say that this website works best for educated singles who are struggling to find someone for serious dating and/or marriage.
Moreover, it will work ideally for singles with a college education in their forties or thirties.
OFL Top Recommendations based on 100,000+ Survey

"Serious Relationships"
"Discreet Hookups"
"Best Course for Men"
"Quick Flings"
"Normal Hookups"
"Our Quiz"
Dating a European man or a woman with brains was never this easy.
2. Happn

Rating
Registration – 5/5
Making Contact – 4.9/5
Profile Quality – 4.8/5
Pricing – 4.9/5
Overall Score – 4.9/5
Description
The second place in our list of the best dating sites Western European men and women is taken by a relatively young dating app.
Officially released in 2014, Happn is a French invention that quickly picked up. It is mostly popular among the younger generation since it offers a bit different approach to online dating.
The reason why this online dating European app is different from others is that this app incorporated the real-life moment in online dating.
Namely, while you are outside you often see someone you like but you know nothing about them. This is where Happn can help you out since it offers matches based on yours and the location of the people you like (crushes, in this case, not matches).
The basic operating principle is that you download the app (App Store or Google Play), create an account, set your location and the app starts showing to you the people in your vicinity that you may like.
For this reason, your data transfer or WiFi need to be constantly on, as well as your location settings. Otherwise, the app will not be able to show you any crushes.
As for some general facts, the site operates worldwide with 70 million users overall and 1.5 million of newcomers on a monthly basis, but still, its largest user base comes from France. So, if you are a lover of France and the French – Happn is just the thing for you.
And if you have any concerns about the registration – this is a piece of cake! You just need to download the app and register either using your mobile phone or your Facebook account.
If you register by phone you will have to adapt your profile by adding a photo, and the like, while when registering via Facebook account the app will use these details and set them as your Happn profile details.
Pros
With Happn, you don't get detached from real life. There is no need to spend your precious and valuable time in front of your desktop searching for a date.
The registration process is quite basic. There are no lengthy questionnaires for you to go through in order to find a match. This is all location-based.
No minors allowed, which is great if are worried about immature teenagers trying to score with someone out of their league.
You can cross-link it to your other apps and accounts (Instagram, Spotify) and go as far as writing a short intro about yourself that will catch the eye of someone who has already set their eyes upon you.
You control who can contact you at all times (i.e. only the people you have approved).
The organization is deeply committed to protecting your privacy so they do not disclose any of your personal details to third parties.
You can use this app to meet European singles no matter if you are a man or a woman.
It's highly dedicated to your face preservation. The potential crushes will not find out that you liked them until they like you back. And if they don't, well, the joke is on them!
Cons
This other person you like and meet regularly needs to be a Happn user too so the app can show them as a potential crush.
You must be on the move constantly; otherwise, there will be no matches to show.
Your location service and the internet need to be constantly switched on. So, make sure these are on and say goodbye to your battery.
Not getting your hearts back might cause you to get discouraged or lose interest in this app.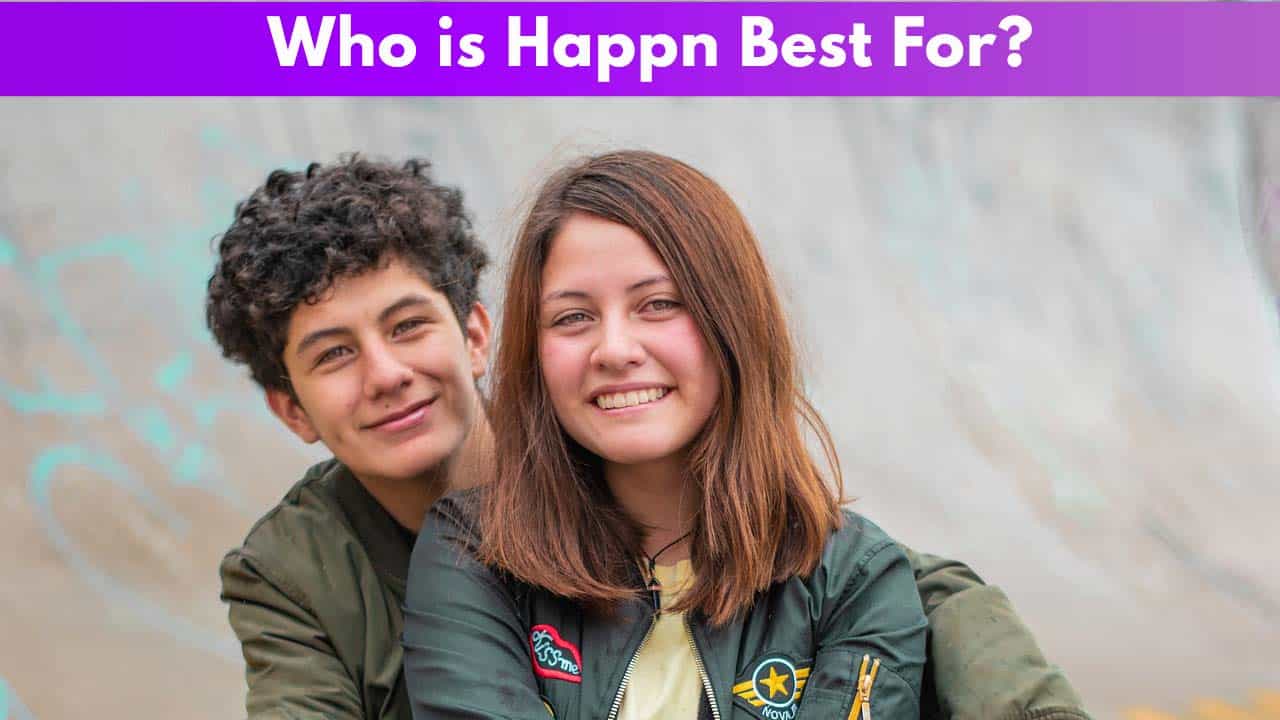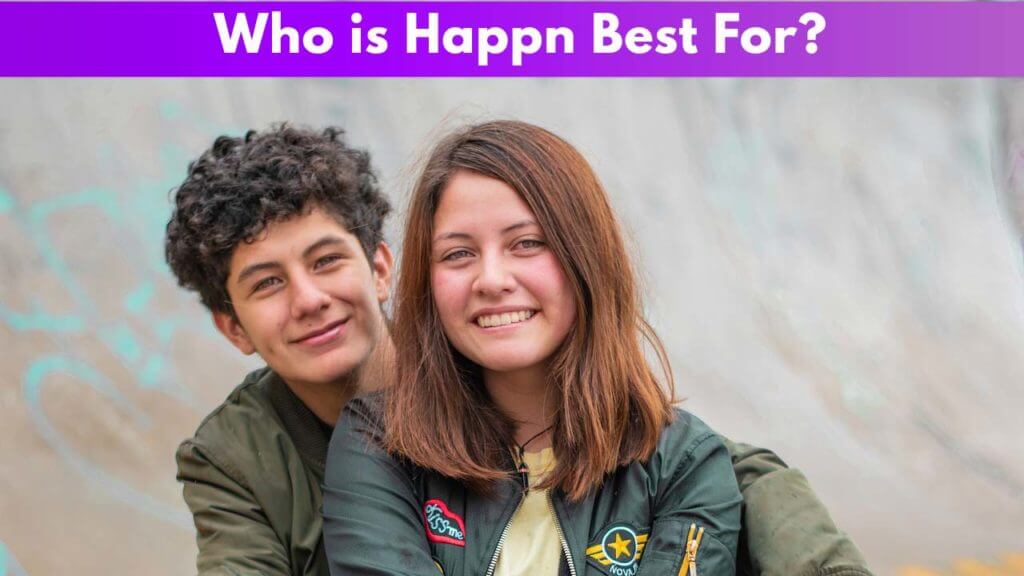 Since this app is all about the location, it is accordingly perfect for people who are constantly on the move.
Besides, this is when the app works best since this is what it has been designed for.
What is more, the app is also ideal for those who, for any reason, do not wish to resort to "traditional" dating sites.
When it comes to dating European guys and gals on the go, this app is a real game-changer.
3. eharmony UK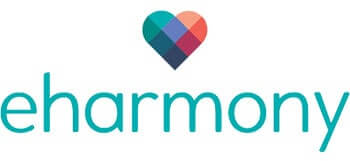 Rating
Registration – 4.7/5
Making Contact – 4.8/5
Profile Quality – 5/5
Pricing – 4.9/5
Overall Score – 4.85/9
Description
The third on our list is another online dating site that operates globally. However, the site also offers a possibility of narrowing down your dating options to Europe.
Namely, eharmony UK is a perfect place for you to look for Europeans you could potentially date.
This website rises above the competition by offering a scientific approach to dating.
This principle works more or less in such a way that you fill out a very, very detailed questionnaire and then the site through its various search tools looks for compatible candidates in their extensive user base.
The detailed questionnaire I mentioned consists of as much as 150 questions that are grouped under specific categories relevant for dating European girls or boys.
More or less, you will have to answer questions related to attraction and general compatibility with potential matches, or more personal ones such as how quarrelsome, introvert or extrovert, and clever you are.
Along with the match suggestions that the site offers based on the answers you provided in the questionnaire, you can also conduct the search all by yourself. This is where the site is also helpful since they singled out some of the most popular categories.
For example, you can search by ethnicity and religious preferences, profession or you can even try your luck if you are a dating single mum or dad.
The registration by itself is no fuss. You complete a very short and simple form or you sign in with your Facebook account.
Pros
Although not exclusively meant for the European market, the site includes a significant database of users from every corner of the world; so if you are a dating European guy or girl, you do not have to restrict your search for (soul)mate to Europe only.
Only adults can register, which spares you the unnecessary explanations that you are not into minors or individuals barely legally responsible for their actions.
If you are generally facing difficulties in establishing the first contact with someone, don't worry since the site made sure to provide special tools for guided communication which are a great way to begin an informal chat with a new hot crush.
The site caters to the needs of all its users no matter where they come from. This is why they offer specially designed subsets for dating which take into proper account the social and/or cultural background of each user. Whether you fall under the category of Single, Black, Jewish, Christian, or Hispanic they have someone for you.
The scientific approach they apply to dating is what singles them out from other dating sites.
As a form of special support to their constantly growing members, the site offers free advice on online dating, so if you have any reservations, you can always resort to these.
The site is constantly working on the protection of your privacy and peaceful quest for a date, that they allow you to report any undesired or inappropriate behaviour.
Cons
Only those members who pay for subscriptions can communicate with other members.
The number of matches is still somewhat limited and so is the individual search.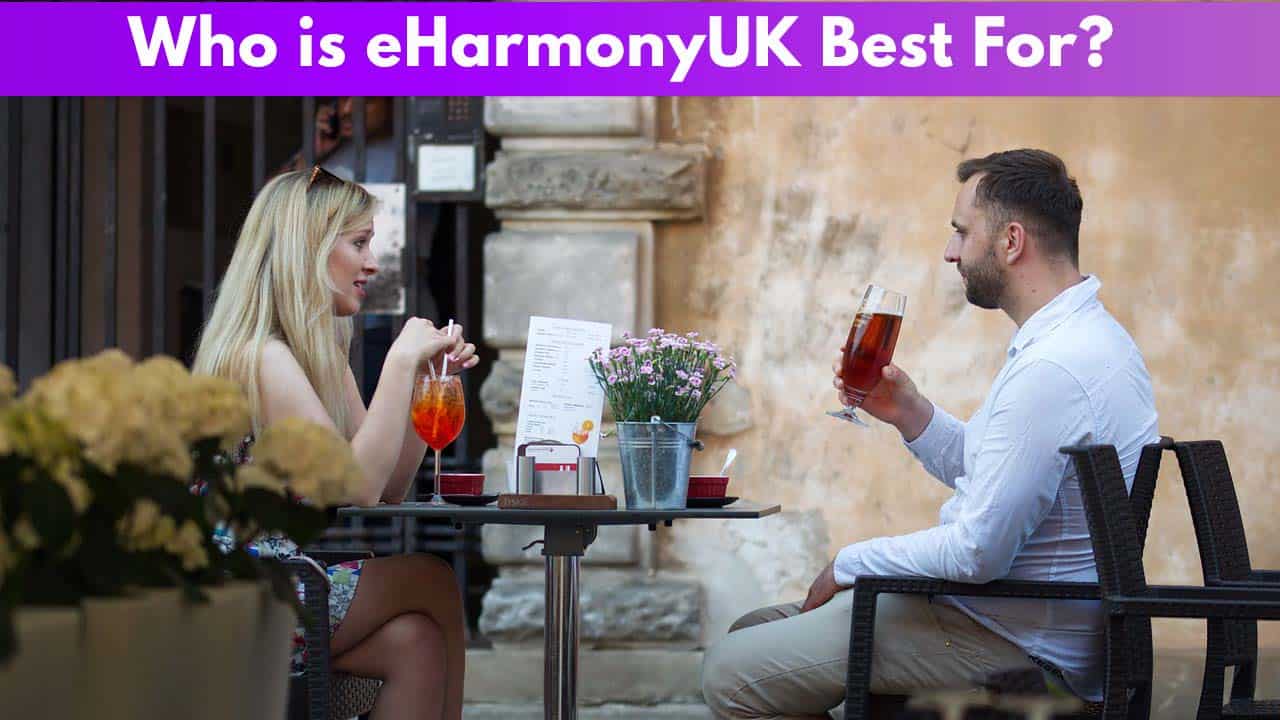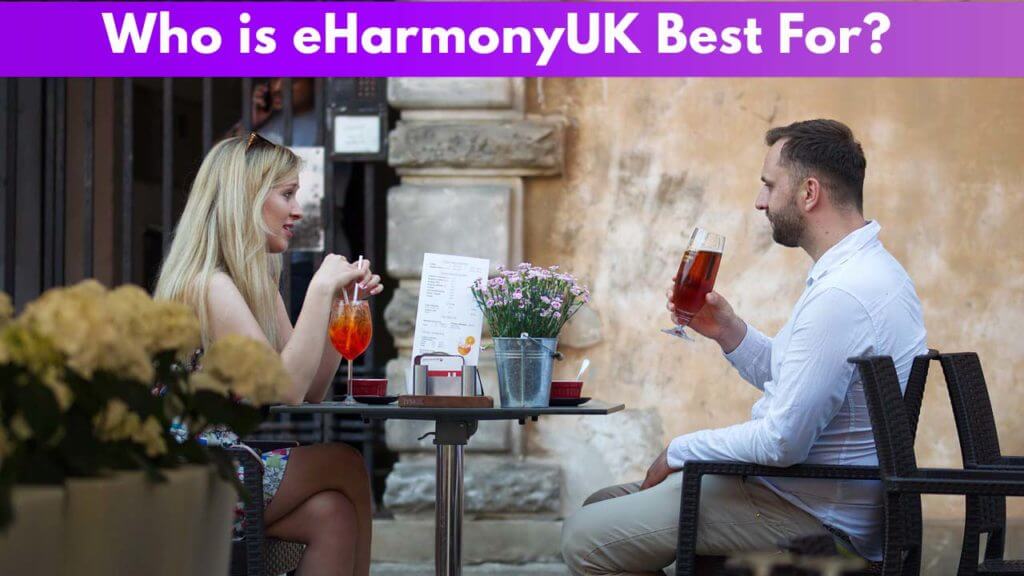 eHarmony is deeply committed to helping its members to find a worthy match.
This is why eharmony works best for those single Europeans who are determined in their search for a serious commitment.
Additionally, it is ideal for those who are not afraid to reveal detailed personal information or who are not easily discouraged by a lengthy process of filling out a questionnaire with diverse categories of questions.
With this, we conclude our list of Best Western European Dating Sites and we move on to our next region.
Part Two – Best Online Dating Sites in Eastern Europe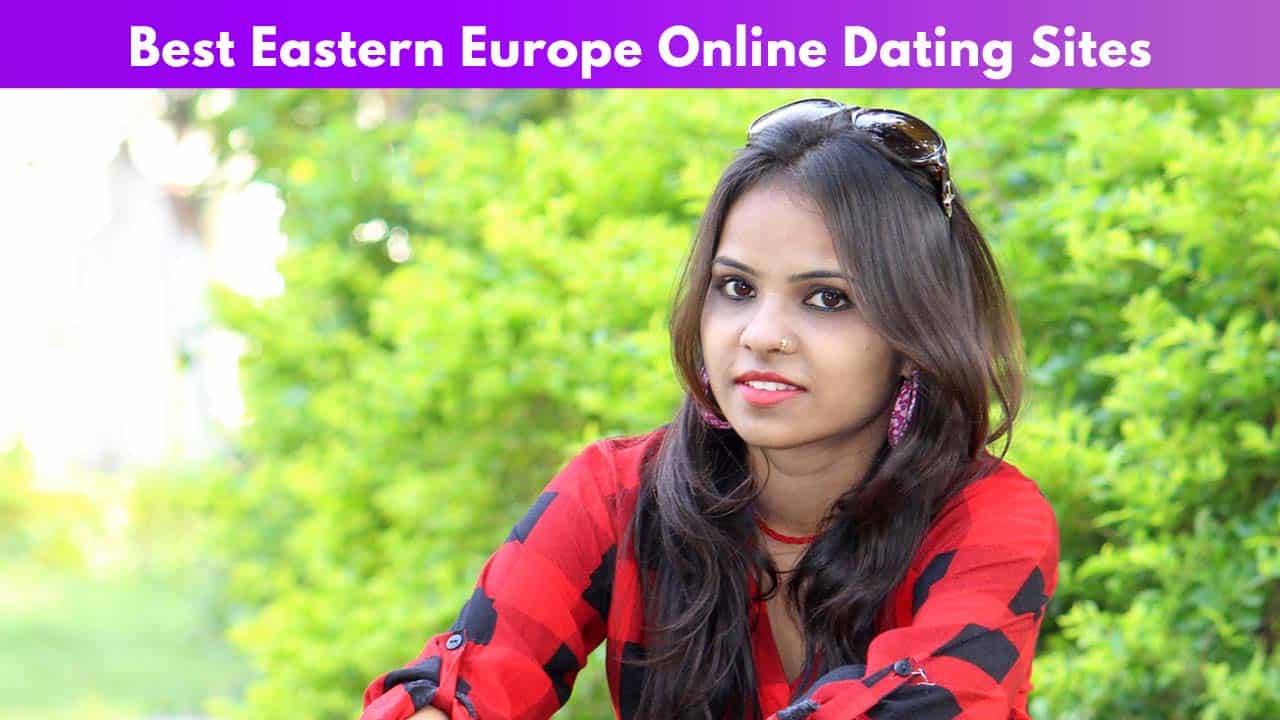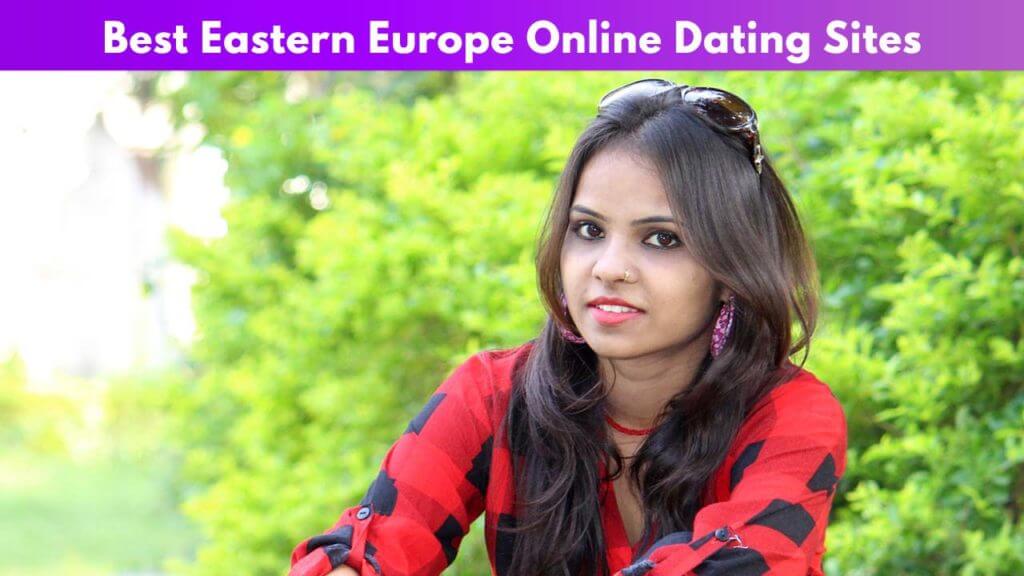 The second part of my detailed list is dedicated to dating sites preferred by Eastern European men and women.
1. CharmDate Europe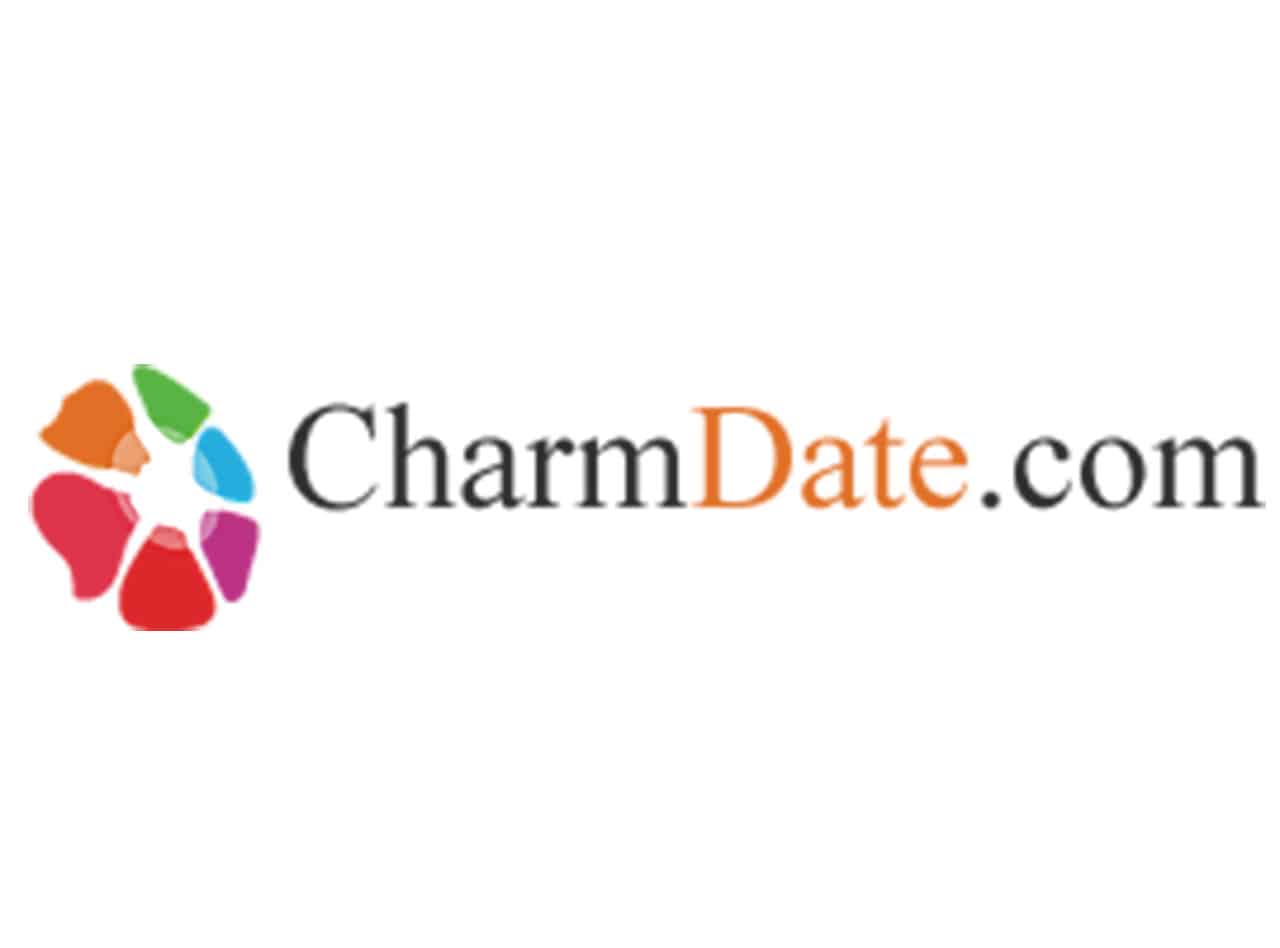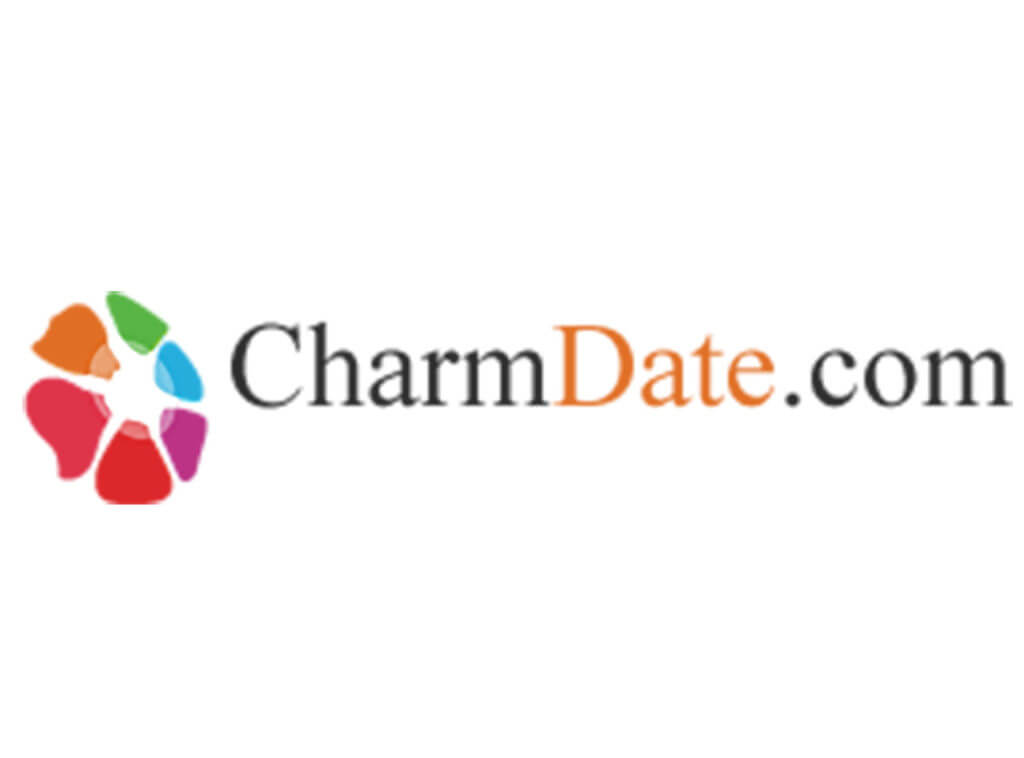 Rating
Registration – 4.9/5
Making Contact – 4.6/5
Profile Quality – 5/5
Pricing – 4.8/5
Overall Score – 4.8/9
Description
CharmDate Europe is the first top choice when it comes to Eastern European dating websites.
Interestingly, it is yet another site that operates globally (a member of Qpid network!), but it is somehow highly popular across Eastern Europe, and specifically in Russia and Ukraine.
So, whether you are an Eastern European single or you are interested in people from these regions, CharmDate Europe is the place where you will find a match.
The registration process is easy and moreover, the site is understandable and easy to navigate, without fearing that you will make a wrong click.
To register, you merely need to provide your gender, date of birth, e-mail and password. After that, you proceed to update your profile and make it eye-catching.
So, what distinguishes this site from the others is that it is mostly used to make a connection between women from Russia and Ukraine and men from all over the globe.
The search is also rather easy, you can either check out the newcomers or you can filter your search by age, distance, or even marital status (if that's your cup of tea).
Through this online dating website, you can chat with the person you like, send them e-mails or call them. Additionally, you can also watch videos that a person posts on the website.
And, if you encounter the language barrier – the site also offers a translating service so you do not have to speak with your hands J
Pros
The registration process is free and simple, and the site is not complicated to orient in.
It feeds your imagination and makes your dreams of meeting and dating a Slavic beauty come true.
Besides the original desktop version, you can also enjoy the app versions which can be downloaded from Google Play or App Store for free.
The free version of the site is available.
Once you are a paid subscriber, the site provides multiple channels of establishing and maintaining contacts with the chosen one(s), such as e-mails, calling, chatting or viewing video material from someone you like.
The site offers a substantial database of female population, so the chances of not finding a date are almost zero.
The site is fully devoted to preserving your privacy, so you do not have to worry that your personal or other details will be revealed in an unauthorized way.
You get a translation option, so you do not need to worry about communication obstacles if you don't speak the same language as your crush does.
Cons
Although you can enjoy a free version, you will have to pay soon enough since otherwise, you will not be able to establish communication with the girls you like.
Who is it best for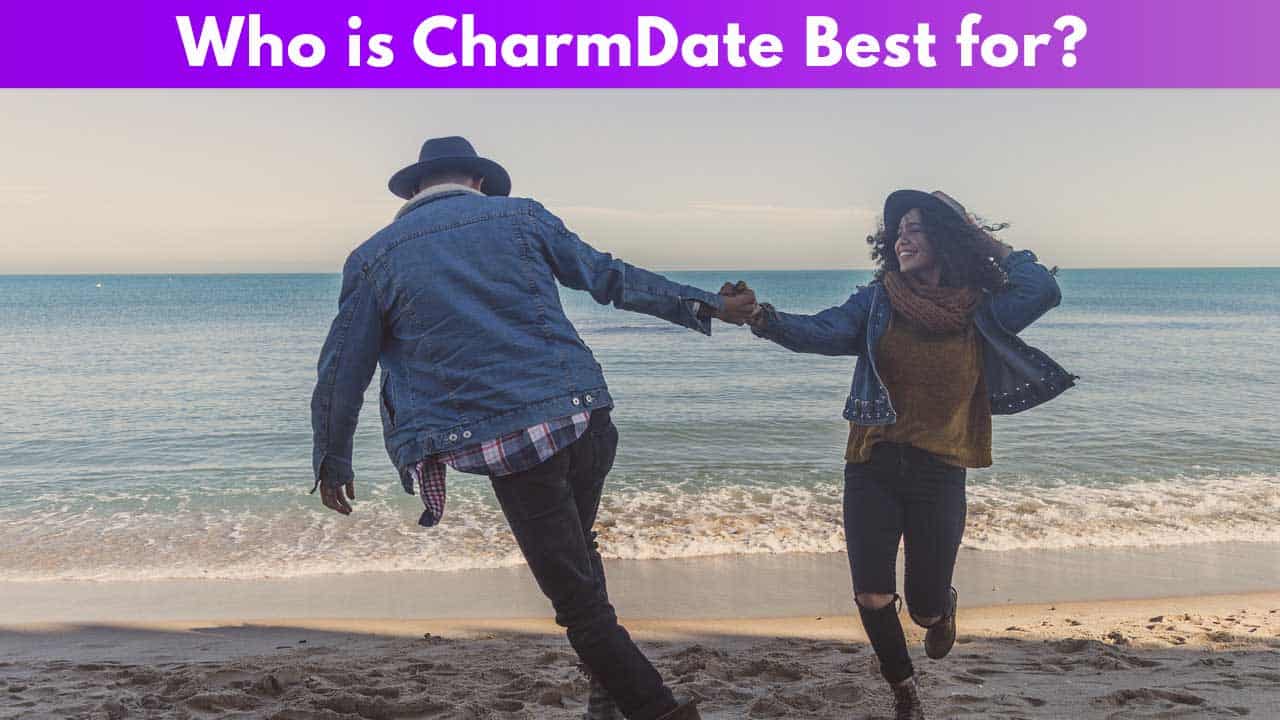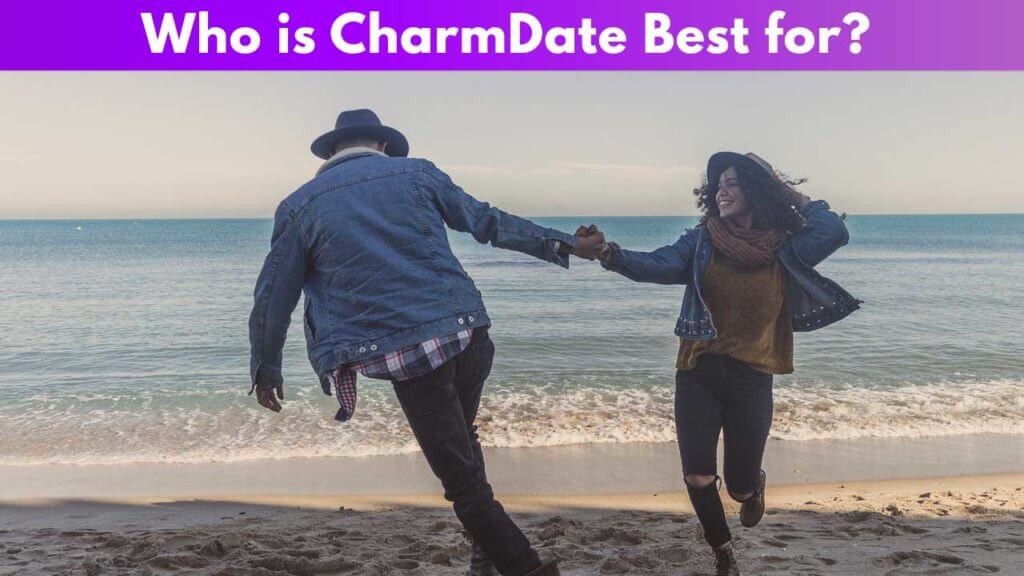 CharmDate Europe is highly popular due to the fact that it is excellent for linking Eastern European women with men from Western Europe.
This is why the site is irreplaceable for Slavic girls interested in international marriages and on the other hand, it works equally well for men from all corners of Europe to enjoy and admire the beauty of Slavic girls.
2. RussianCupid

Rating
Registration – 5/5
Making Contact – 4.7/5
Profile Quality – 5/5
Pricing – 4.7/5
Overall Score – 4.85
Description
As a member of OkCupid network, Russian Cupid is our next choice for dating Eastern Europeans.
This is another website mostly popular in Russia, but it does not lack popularity in the neighbouring countries either.
The database is large – 1.5 million online users at any given moment – so your chances of finding a Russian man or woman for pure romance or fun are spiralling high.
Obviously, you do not need to be Russian yourself to register. Sometimes it's enough to just be into Russian studs or stunning beauties.
Speaking of registration, no need for a lengthy procedure – just give your first name, select your gender and define gender preferences, add your age (you must be 18 and above!) and e-mail and password. Or you can join using your Facebook account.
After the registration and once you set your profile by adding a photo and the like, you are ready to go.
Pros
On Russian Cupid, you will find a substantial database of users thus increasing your chances to find a match in no time.
Registration and profile creation are simple and navigating around the site is done with no special effort or some unnecessary confusion.
You have various search filters at your disposal so you can limit your search in case there is something in particular that you are looking for in a date.
The quality of profiles is very high – the site conducts multiple checks on each new profile and as an anti-scam check and verification process you might even have to upload a scanned version of an ID document.
The above also (anti-scam) confirms how the site takes care of the well-being and the protection of its users by constantly checking that their members do not become victims of financial fraud, for example, or be harmed in any other way via the website.
The site offers a variety of communication channels, such as instant messages, chats, e-mails, video calls, and chat rooms.
You can use it either on your PC as a desktop version, on your mobile as an adapted website working equally well, or you can download the app from Google Play since for the time being the app is available to Android users only.
Minors are not allowed to register.
The site is aware of the general confusion around online dating, so they provide their community guidelines to help you out with any doubts.
Cons
Sometimes the profiles of female members can be too detailed with too many information so it is a bit difficult to make a proper selection.
They are a bit more expensive compared to the competition.
Communication with members is limited if you are not a paid subscriber.
Who is it best for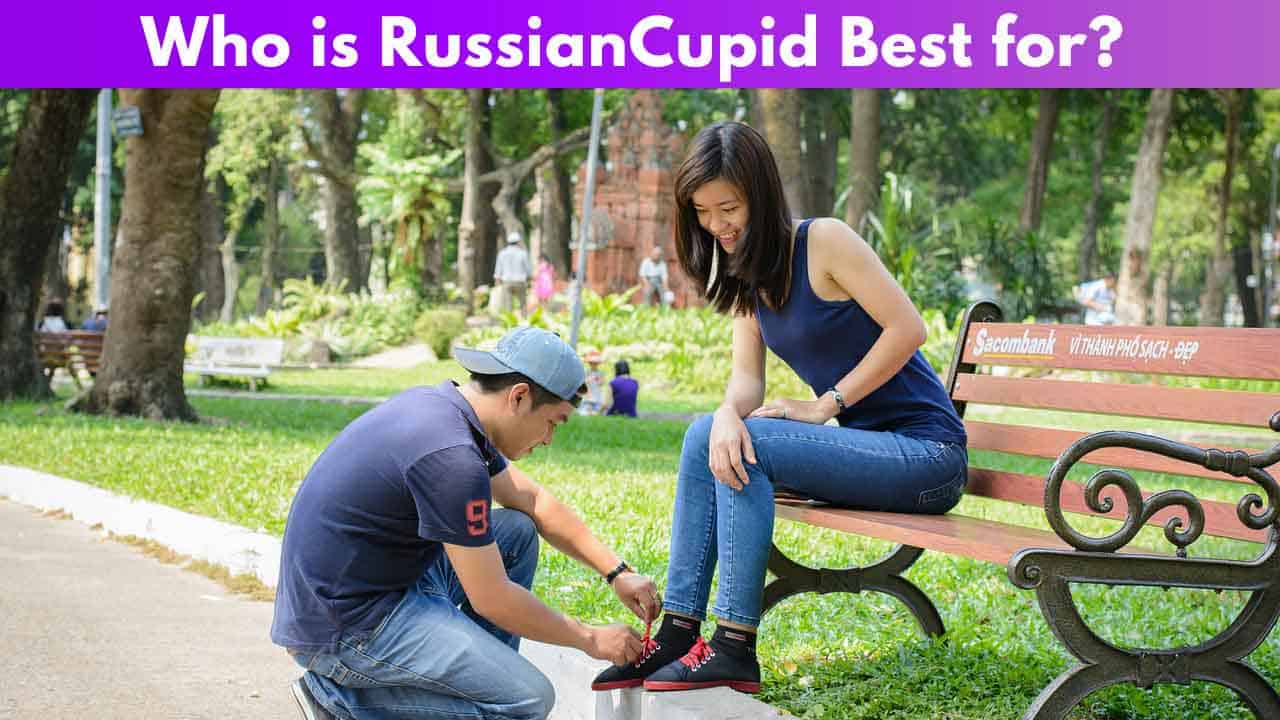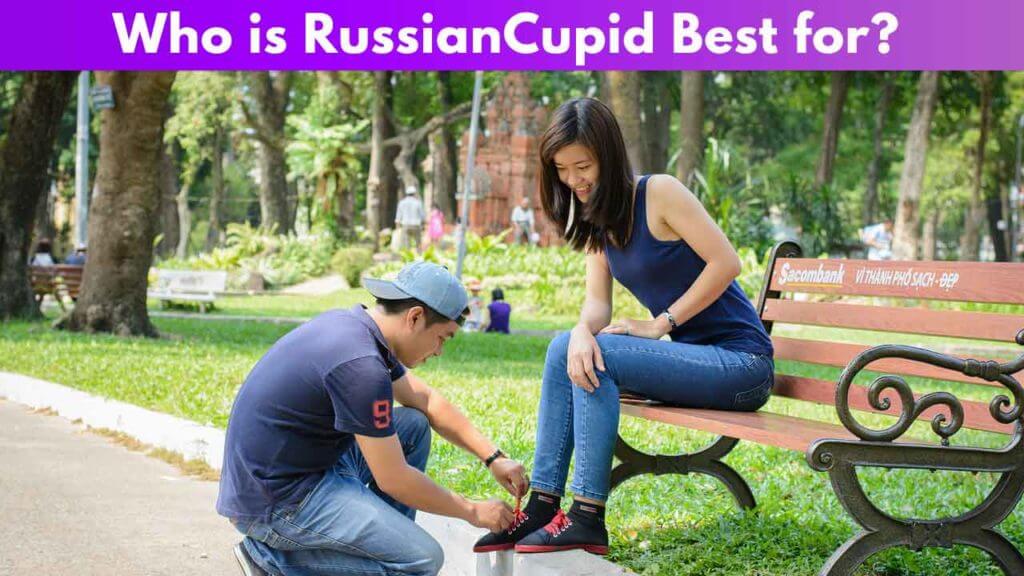 The Russian Cupid, first of all, works well for single Russian men seeking single Russian women for serious dating or friendship.
Next, it is also ideal for European men in general who want to try their luck in marriage with single Eastern European girls.
Part Three – Best Online Dating Sites in Central Europe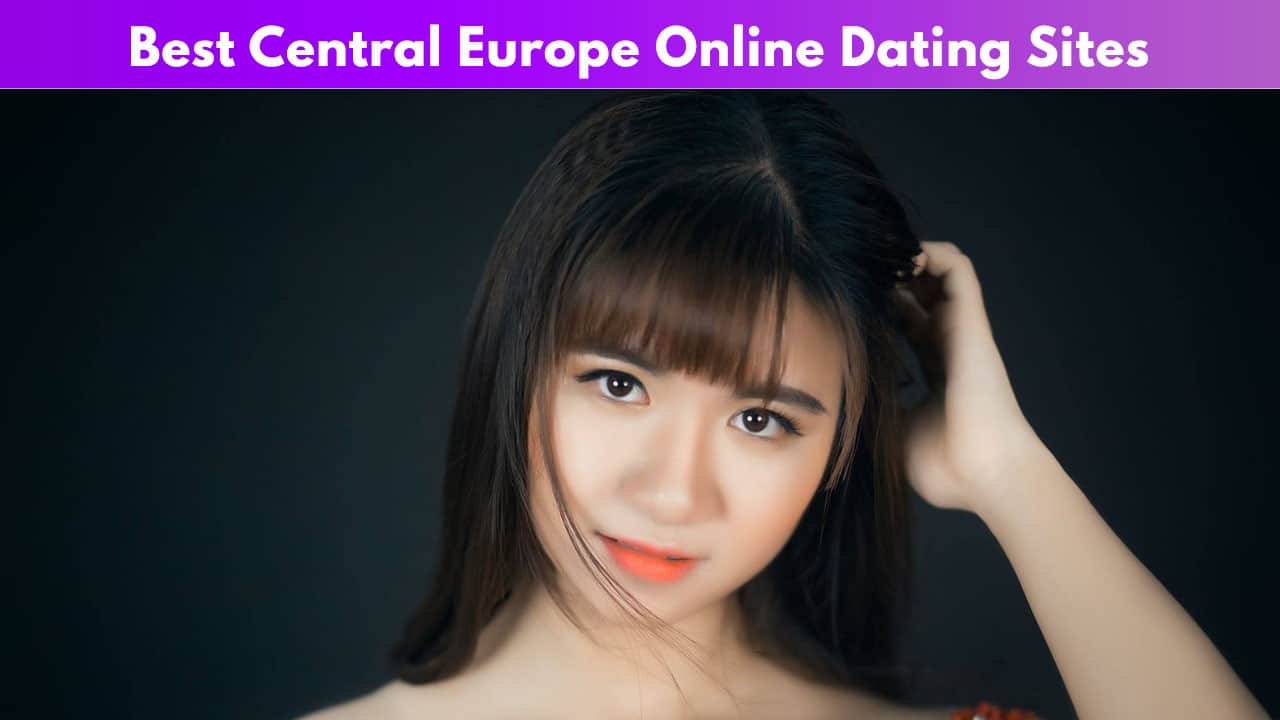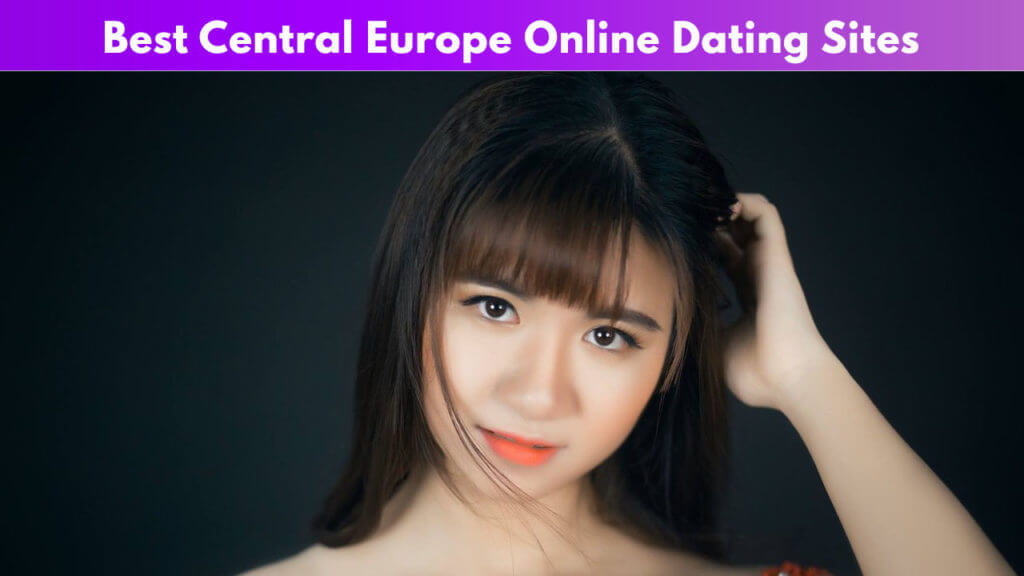 The final part of our geographically divided list is dedicated to Central Europe.
And, the sites they prefer are given in the rest of the article.
1. Tinder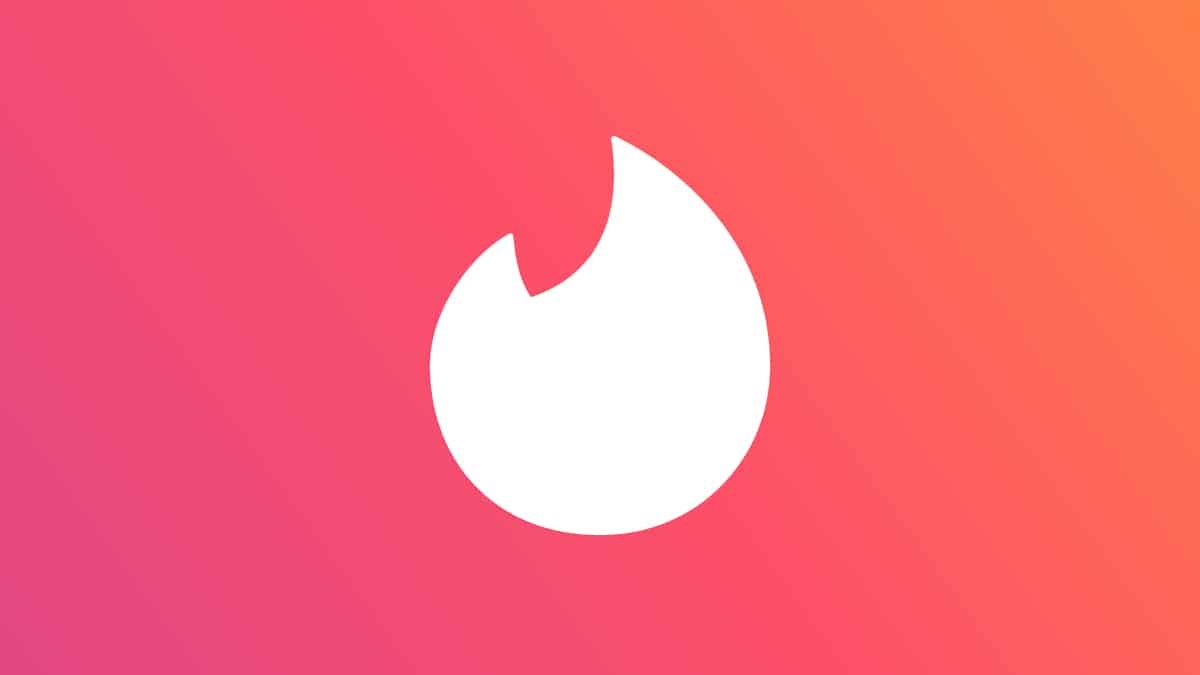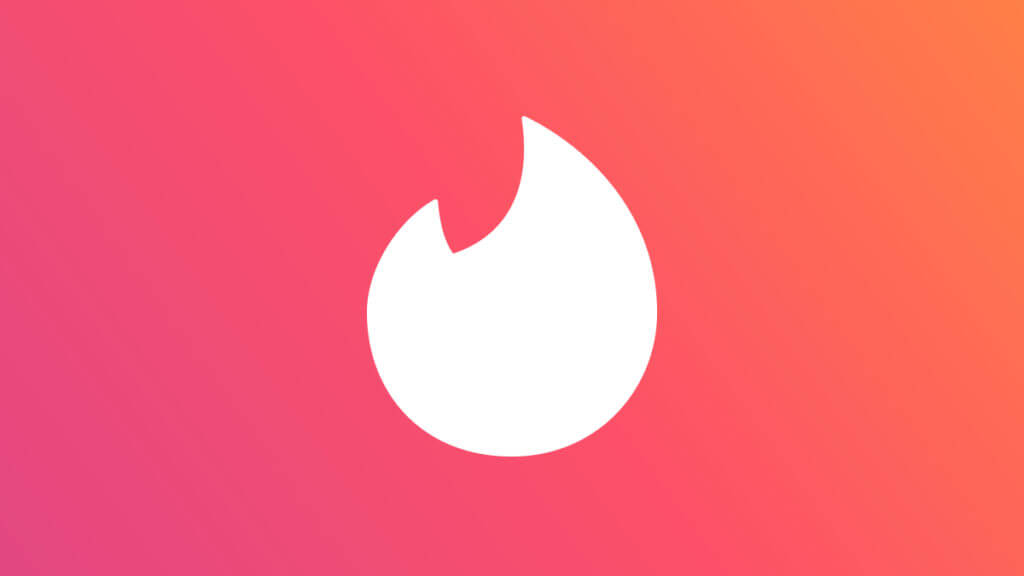 Rating
Registration – 5/5
Making Contact – 4.9/5
Profile Quality – 4.5/5
Pricing – 4.8/5
Overall Score – 4.8/5
Description
For almost anyone who's just engaging in the online dating world, Tinder is the first stop. And so it is the first on our list of dating sites prefered by Central Europeans.
What specifically distinguishes Tinder from other apps is that it's highly accountable for creating a hook-up culture in the majority of countries where it's used, and the same can be told of Tinder in Central Europe.
Although it's present worldwide, Tinder is highly popular in Central Europe and especially with people belonging to the 18-35 age group.
Since it's tightly related to the younger population, Tinder offers some super cool options such as Passport feature, Rewind, Tinder Boost, etc, which are all designed to help you get higher ranking and visibility among other profiles.
For example, with Passport feature, you can check-in at any place around the globe and chat with locals even though you're in reality miles away.
The important thing about Tinder is that, unlike the majority of European dating apps/sites, it is (almost) fully functional even without the paid subscription.
Since it cherishes hook-up culture, Tinder is in favour of brief profiles, without details descriptions, and a result you can register in a few simple steps – simply log in through your phone number or Facebook account.
And should you have any obstacles with these, just download the app.
Pros
Finding dates is done by a few simple steps – register, check out the profile of someone that Tinder suggests to you, swipe right and you are all set to communicate (provided that they return the swipe right, of course).
People get easily hooked onto the swiping idea, so the database is large, so as a Central European you do not have to limit yourself to Central Europe only – why not go global?
It's easy to register and search for dates.
Even with the free app, there are only slight limitations of functionality, so you don't need to worry that you will not be able to communicate with someone you like.
No minors are allowed to sign up, but it's still highly popular with the users on the lower age limit.
Although it did start with the hook-up idea, and even one-stands, over time Tinder also helped people find matches for serious dating or even marriage.
The paid subscriptions, in addition to the fact that they enable some extra cool features, are easily affordable, and the longer the subscription, the better the price per month.
Cons
The profiles are a bit poor, so based on the info you see, you might not always be able to reach the proper conclusion and you might end up swiping someone left instead of right.
If you don't live in a city or otherwise highly populated area, your chances of finding a hook-up or a date might be rather slim.
Who is it best for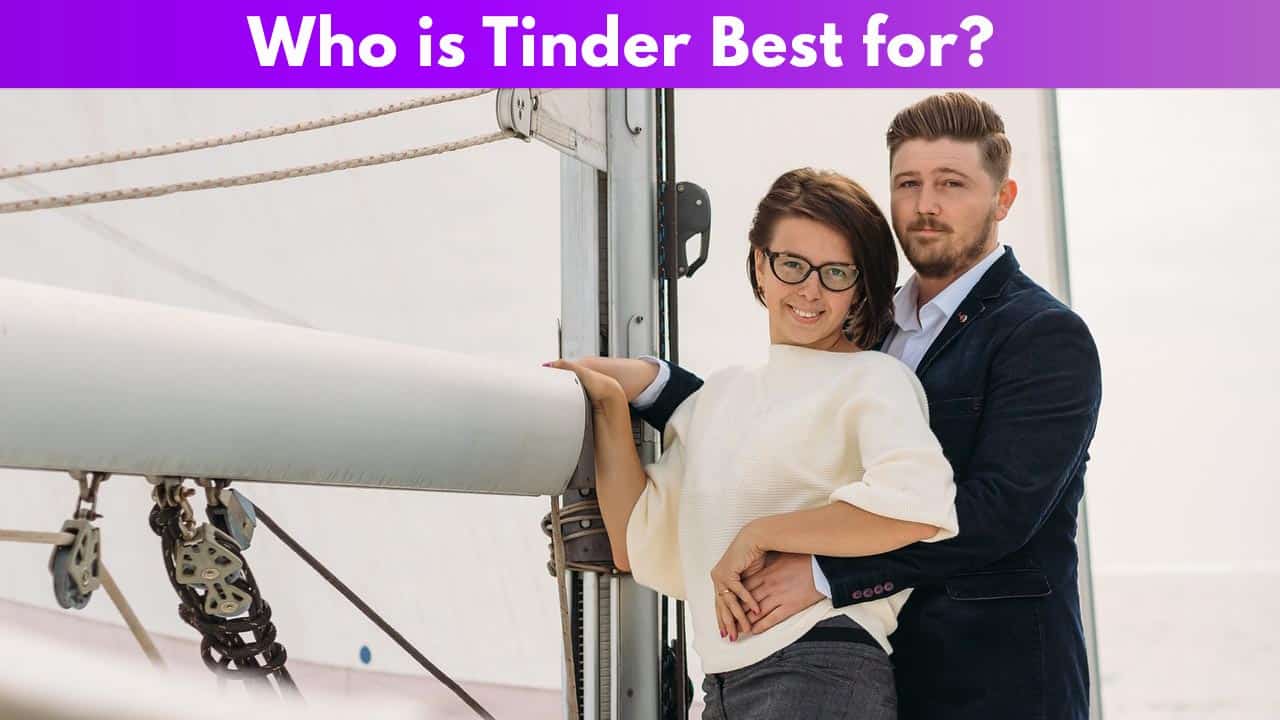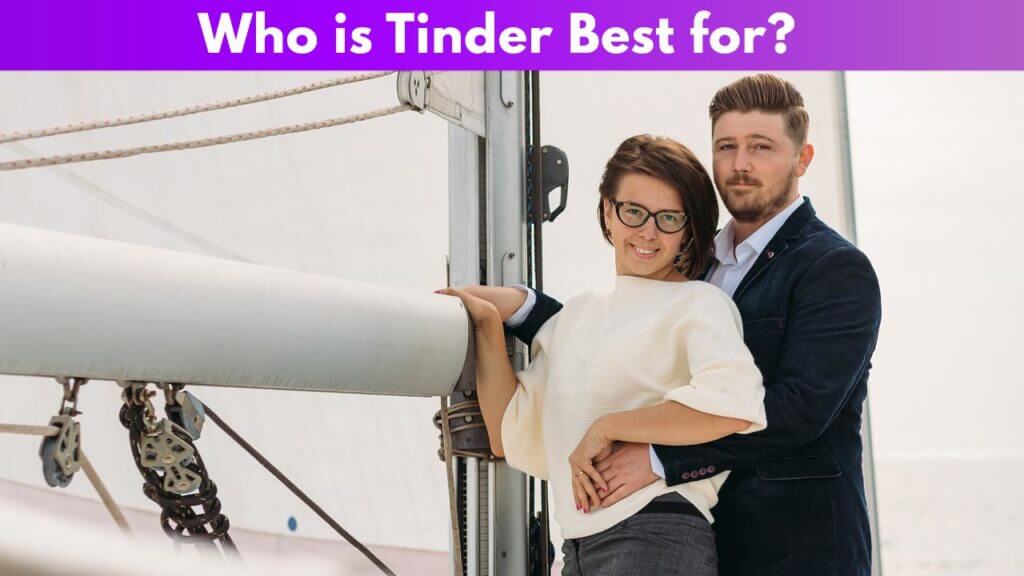 This dating app that works by the "Match. Chat. Date" principle is ideal for all those who are looking for a casual thing, without any serious commitments (although it occasionally is used for this purpose as well).
Moreover, it is ideal for people who want to explore other places while meeting locals and having fun anywhere they go at the same time.
So if you want to try dating European men or women, be sure to give Tinder a shot.
2. Elite Partner Europe


Rating
Registration – 5/5
Making Contact – 4.9/5
Profile Quality – 5/5
Pricing – 4.4/5
Overall Score – 4.8/5
Description
An original German product, Elite Partner is the second on our list of the most popular dating websites in Central Europe.
The site that can brag with 50.000 users in Germany alone is a great place for you to start looking for a date if you live anywhere in Central Europe. In total, the site counts some 3.800.000 of users.
One of the advantages of this website is that the majority of its members (above 70%) are educated professionals so if you are looking for someone like this, then ElitePartner is just the thing for you.
Next, the site is mostly designed for people searching for a serious commitment, so if you are here for fun – you will not have any success.
A significant feature of the website is that they run a thorough check of their users, so the possibility of encountering scam or fake profiles is minimum and reduced almost to zero.
Being known as strict professionals, the Germans took extra care to preserve the privacy of their users and as a result, they can even boast with discretion tested and approved by TÜV.
As a site bragging with a 42% success rate, they offer multiple contact channels for their users and they also offer their users a scientific personality test which serves as a basis for matchmaking later in the process.
The registration process is easy and as in most of the cases you just need to provide e-mail, password, gender and gender preferences.
Pros
A substantial database of Central European users, which substantially increases your chances of finding yourself a Hans or a Helga to spend life with, or at least go on a date, to begin with.
Registration is easy and simple and the site navigation too.
Only adults are allowed to register.
The success rate is high.
Exclusively quality profiles are available and the user base is comprised of educated professionals seeking only serious involvement.
The app version is also available and you can download it from Google Play or App Store for free.
The site is seriously dedicated to preserving the privacy of their users so they even tested their discretion system and have been approved by a renowned institution (i.e. TÜV Institute).
Cons
To establish communication with other members, you need to be a paid subscriber.
It pertains only to the German-speaking community, since the site features (after registration) are in German only, although registration page is available in English too. So, pay attention to this so you don't feel tricked once you register and find your non-German-speaking self in German only surroundings.
Who is it best for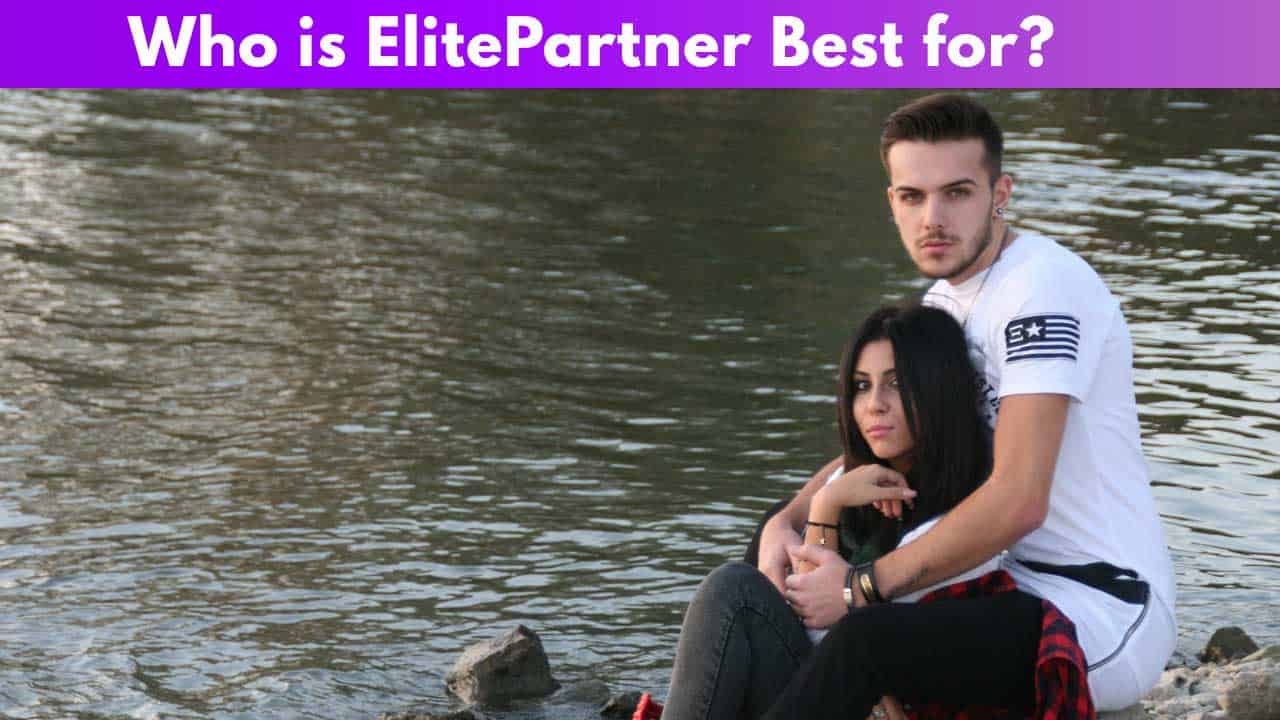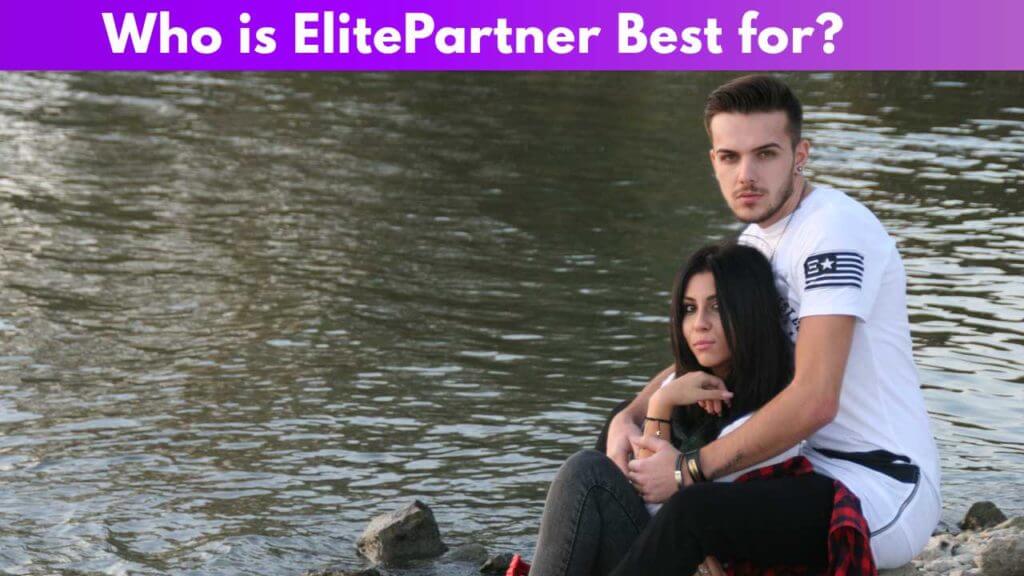 ElitePartners works best people who speak German either as their native language or they are at a high level of written communication if German is their second or foreign language.
Next, ElitePartners is not the place for younger people in their twenties for example, but it is a good choice for people above 30, or even 35.
Lastly, and maybe most importantly, ElitePartners is ideal for all those who are looking for an educated Central European man or woman and are themselves one of those.
3. Coffee Meets Bagel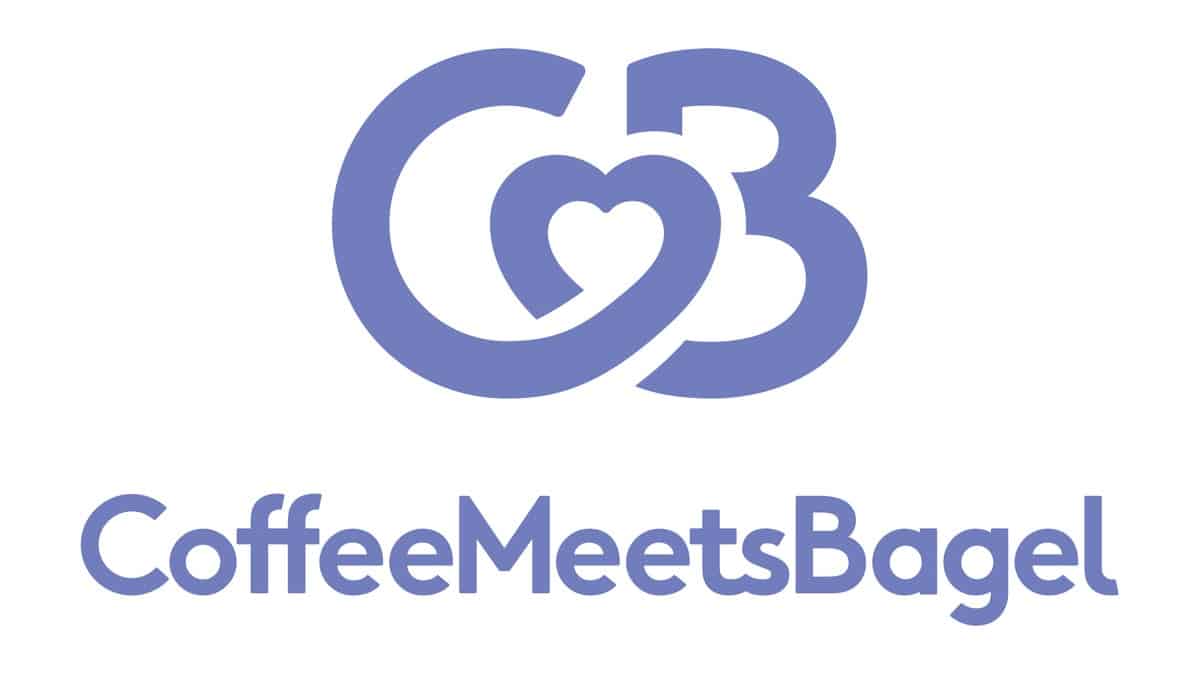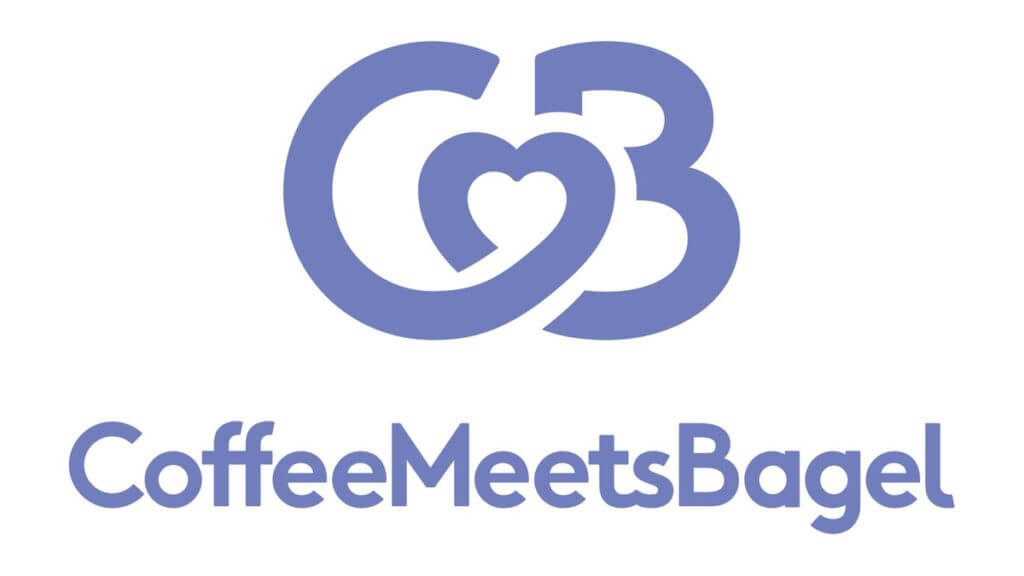 Rating
Registration – 4.7/9
Making Contact – 5/5
Profile Quality – 4.8/5
Pricing – 4.9/5
Overall Score – 4.85/5
Description
Coffee. Meets. Bagel.
You might (reasonably) wonder what any of these has to do with dating.
However, the founders of my No. 3 on the list of best Central European dating sites decided to get creative with terminology and dispense with dull expressions such as a match or crush that we all grew slightly tired of.
For starters, Coffee Meets Bagel has one similar trait with Tinder – they work by the same principle of choosing a match. It's just that with Tinder you swipe, and here you Like or Pass someone. And, this is where all the similarities between them stop.
Although not strictly European, the global coverage of this website guarantees that you will find a delicious and flavoury bagel soon enough.
The app works by the principle that each day you get fresh bagels and you have 24 hours to decide whether to Like or Pass.
The registration process is, again, rather easy. You do not need to provide your e-mail or anything – your Facebook account is the tool to register with.
However, after registration, you can fill out a specially designed questionnaire so that the app can get to know you better.
Afterwards, your answers will be used to search for more suitable matches for you, selected according to age, distance, physical appearance, or even religious beliefs and preferences and nationality.
Pros
The site is committed to helping you find a meaningful relationship, so if hook-ups are not your thing, this is where you need to be.
It offers a large database of users from 18 – 35 years, but with the focus on serious commitment.
The app takes care of your privacy, so even though the signing in is done through Facebook, the app does not post anything to your wall nor does it notify your Facebook friends that you are using the app.
It offers a larger database of female users, so Central European guys will have serious competition and as a consequence, they will try harder.
You do not need to spend too much time searching for a date – the app sends you bagels so you just need to Like or Pass.
It additionally protects your privacy by disabling the search tools so you do not need to worry that someone will misuse or abuse your photo or personal details.
You can contact other members even without the paid subscription and you even get specially designed icebreakers to help you out establishing communication with someone you like.
Cons
Since it offers bagels selected from Facebook friends of friends, you might end up with a bagel such as your ex-boyfriend or girlfriend or someone otherwise inappropriate.
Registration via Facebook might be a limiting factor if you do not have a Facebook account.
You have to live in a larger city to make the best use of the app.
Who is it best for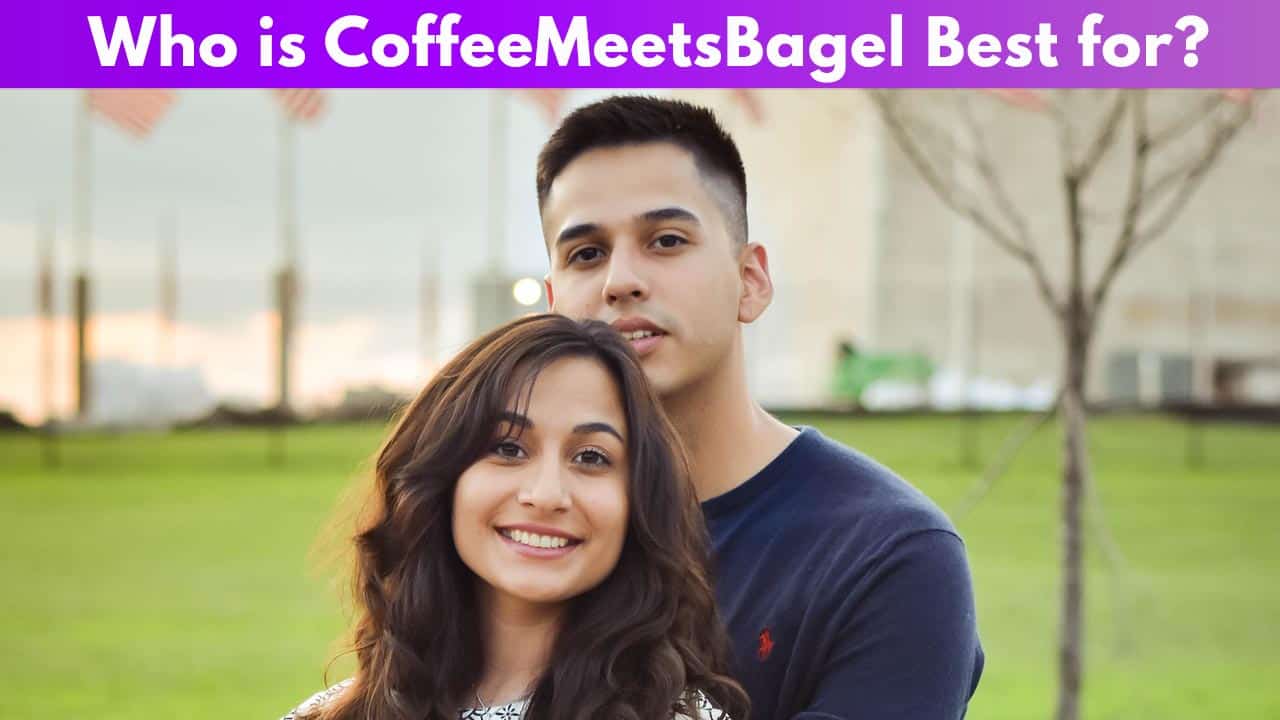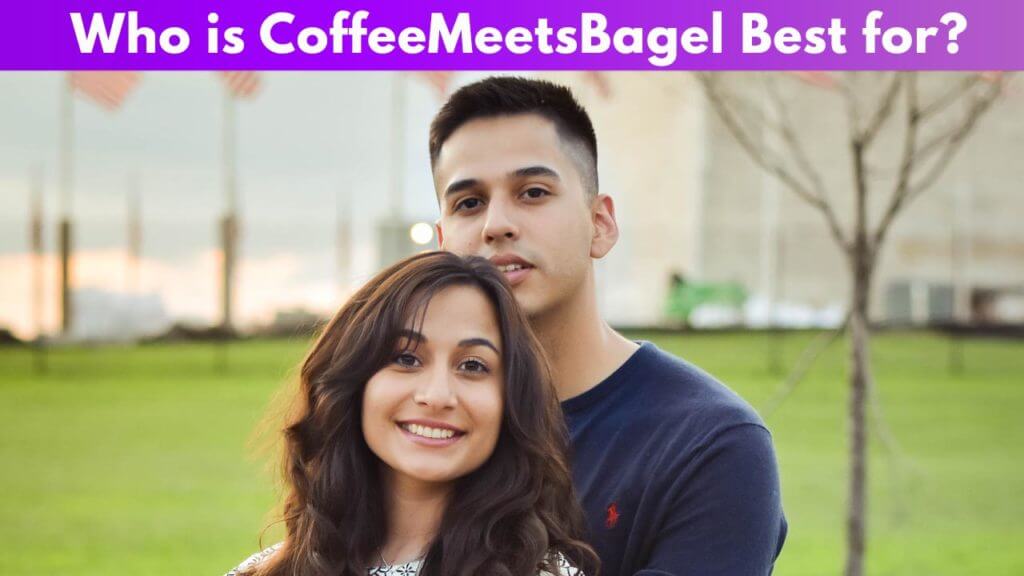 When it comes to European online dating, Coffee meets Bagel is one of the best.
It works best for the younger generation who are not afraid to reveal some additional details about themselves than just the name and preferences.
Moreover, youngsters searching for someone to have a meaningful relationship with will make the best use of this website.
Final Word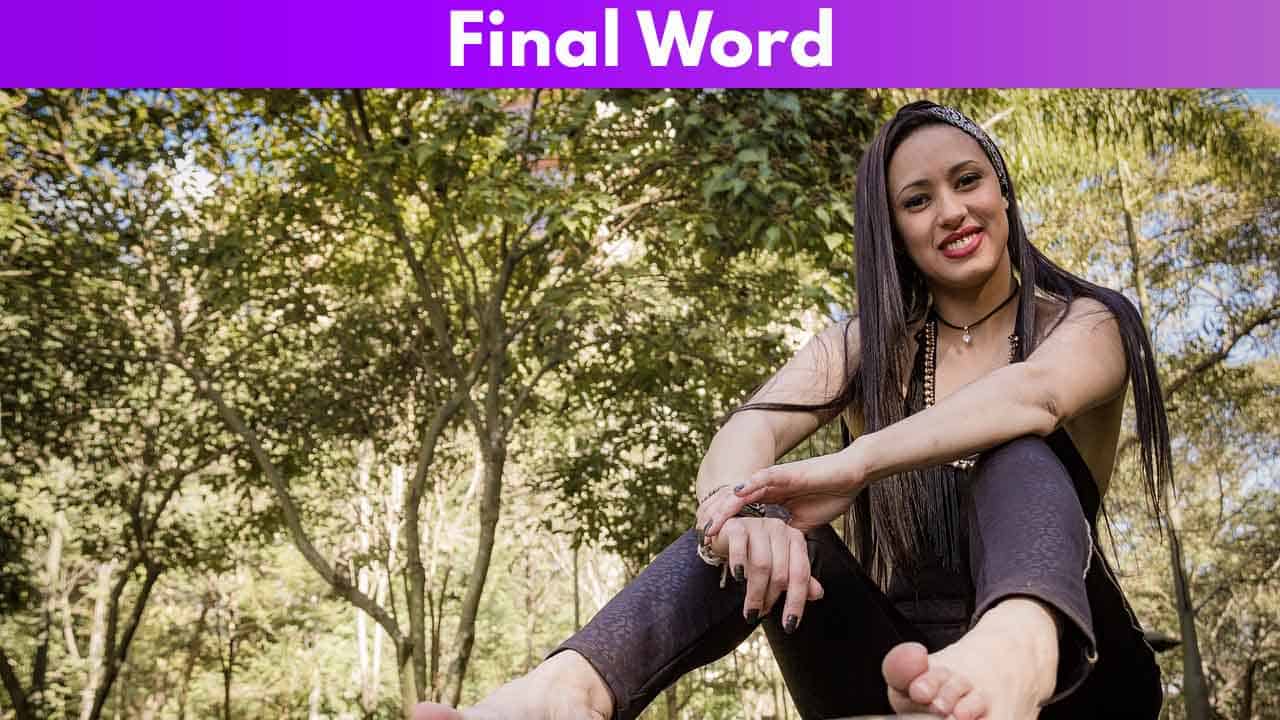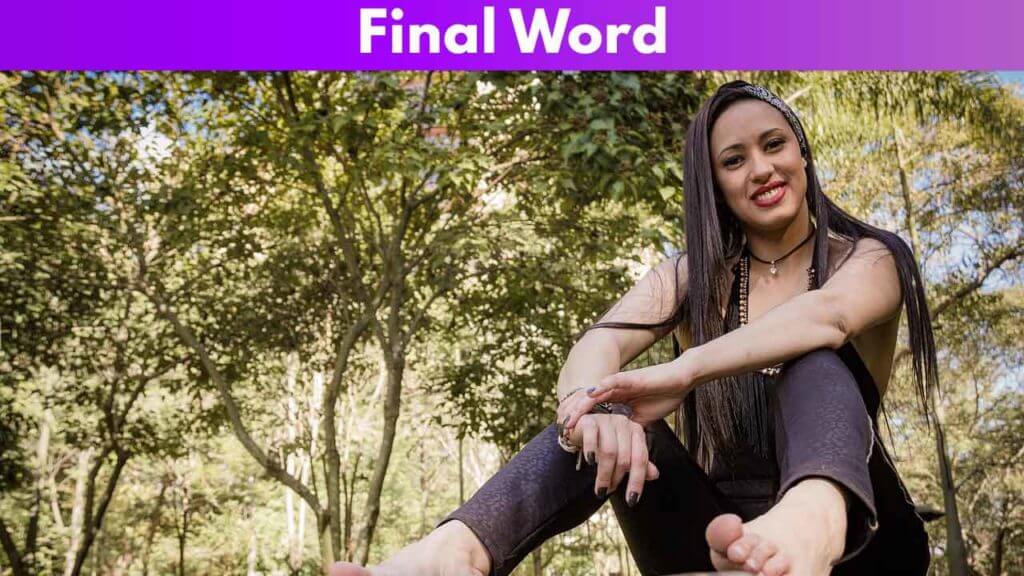 Single people of different age are increasingly resorting to online dating in order to find someone to share the bed with short or long-term.
I am not saying that you should completely dispense with the real-life stuff. It's just that there are other ways too.
With online dating, you can gradually build-up to the moment where you ask someone out or you can schedule a hot date the very same day when you started communicating.
Anyhow, this list introduced us to the online dating preferences of single Europeans, whether they are from Western, Easter, or Central Europe.
We can see that, just like anywhere else, there are two opposite directions. Namely, they either seek full-time commitment or just a casual encounter under the sheets.
But, we're all human, aren't we?
If you are a European reading this, or you are from anywhere else from this lovely planet of ours, we hope you found the reading useful.
So, next time you are in Western, Central, or Eastern Europe, you have all the tools to find a date to keep your stay interesting.
From romantic French, professional Germans or dreamy Slavs – choose your flavour and enjoy your stay!