When it comes to online dating, it's not just about looking for someone to spend the life with, but the one to spend the night with as well.
Thanks to the rapid expansion of free hookup dating sites, and a huge dose of discretion provided by the Internet, people were given the chance to be naughty online with no strings attached.
Unless they want to, of course.
This informative guide is equipped with loads of essential data such as:
OFL Top Recommendations based on 100,000+ Survey

"Serious Relationships"
"Discreet Hookups"
"Best Course for Men"
"Quick Flings"
"Normal Hookups"
"Our Quiz"
So, stay with me to find out which are the top hookup apps and what makes them so good!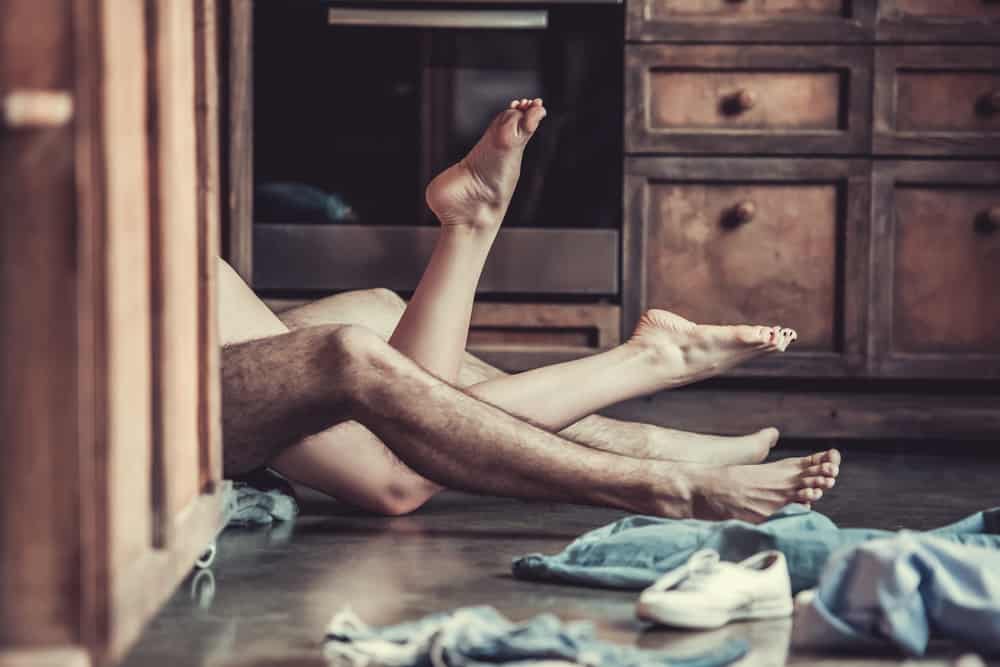 Is your dating app giving you the best chance for success?
Make sure to take our online dating site/app quiz to find out.
People who follow our dating site suggestions have on average 2 more dates per month.
Best Hook-Up Sites in Video Form
Audio (podcast) form for those of you on the go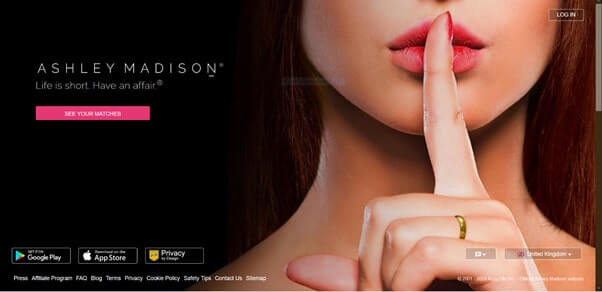 Signing up – 5/5
Making Contact – 4.8/5
Profile Quality – 4.8/5
Overall Quality – 4.86/5
A pioneering platform dedicated to hook-ups
Apps in GooglePlay and App Store
Huge base of active members
High level of discretion
Hassle-free registration process
Not all the profiles are complete
OFL Top Recommendations based on 100,000+ Survey

"Serious Relationships"
"Discreet Hookups"
"Best Course for Men"
"Quick Flings"
"Normal Hookups"
"Our Quiz"
Looking at the structure of visitors by country, the hugest share of them comes from the United States, 60.41%.
The next one is Brazil, with 11.43%, then Canada 10.59%, followed by the United Kingdom with 2.28% and Australia 2.20%.
As for the social network, FB users lead the way with 32.43%, then YouTube with 25.17% and Reddit with 14.56%.
When it comes to age distribution, the situation is the following- the majority of consumers, both male and female belong to the range 25-44, but you will also find plenty of men who are 55+ using this network.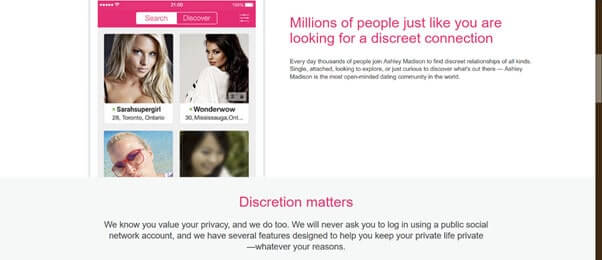 As discretion is what AM pays special attention to, I'd say this site is an excellent choice for all those who want to have some fun but don't brag about it everywhere.
It's also a great one for those who are a bit shyer and new to the whole thing but still want to see how this casual form of seeing people works.
And, yes, what I like about Ashley is that the whole site looks so classy and elegant, so the overall atmosphere looks way more sophisticated than "Let's just f**k!".
One of the reasons why Ashley Madison is still among the top ten free hookup apps is its user-friendly and intuitive interface.
People don't like being confused with an overly complicated page or a lengthy and complex sign up procedure, and AM did its best to simplify all of these maximally.
You can always create a basic profile, but the more efforts you put to add some valuable info to it, the higher are the chances to find someone compatible.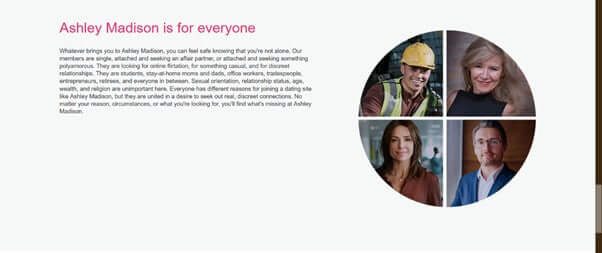 1. Can I join Ashley Madison for free?
H4
Absolutely, you can become a member without having to pay for it. This status is called a guest member and it enables people to view and share pics and send wins.
Ladies can even send messages for free.
2. Is Ashley Madison a legit app for hook-ups?
H4
Yes, it is, this platform has been on stage since 2001, which means almost two decades of helping people find their naughty half.
It is one of the top-visited pages specialized in hook-ups, with a large network of satisfied members.
3. Which features are available on Ashley Madison?
H4
Among complimentary services, one has the following at his/ her disposal- send winks, create a list of favorites, see profiles of other members and like them, take advantage of advanced browsing filters and use a special feature for discreet pics.
Those who select premium subscription can boost their profiles, start chatting with other users or send personalized messages, they can also send virtual gifts, or opt for Traveling Man or Priority Man.
With a final score of 4.86, Ashley Madison is a platform that has plenty of amazing things to offer.
It's the fine selection of features and a well-rounded package of services thanks to which this page provides so many naughty opportunities.
2. Victoria Milan Hookup Site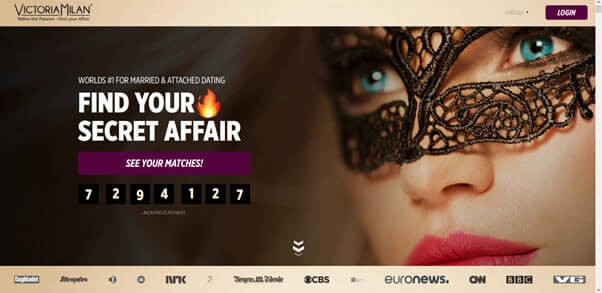 Signing up – 4.9/5
Making Contact – 4.7/5
Profile Quality – 4.8/5
Overall Quality – 4.8/5
A wealth of useful features
Sophisticated and modern design
Non-complicated registration
Panic Button which allows immediate exit
High level of anonymity, untraceable identity
Apps for Apple and Android
The app doesn't come with the Panic Button feature
Sometimes the features tend to load a bit longer
Denmark is the country with the greatest number of visitors, and it takes the first place with 24.12%.
The second one is Brazil with 9.81%, followed by the US with 9.29%, then Spain with 5.91%, and finally the Netherlands with 5.82%.
As for the age distribution, the situation is the same as with the previously mentioned top hookup sites, but you will also find lots of married people over 35 who are looking for a way to spice up their marriage.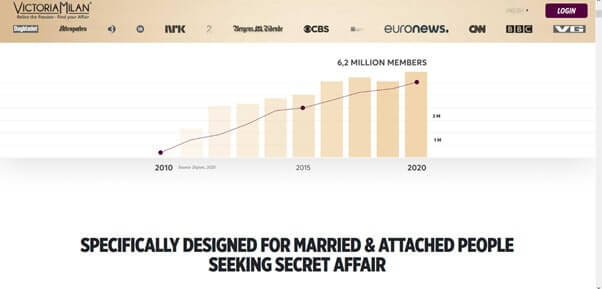 Wondering what made these platforms so popular in the first place- it's not so difficult to guess.
Each one of us has his/her own emotional needs and if our other half fails to meet them, we logically start looking for someone else.
So, that's the target audience of Victoria Milan, those looking for someone not to replace their current relationship, but complement it.
Their motto is that secret is not meant to spoil the connection between two married individuals, it is supposed to breathe new life into it.
Just for the sake of comparison, the stats reveal that approximately 53% of married ladies or those in committed relationship cheat on their significant half.
When it comes to gentlemen, they "lead" for one percent- 54% of the married ones have secret affairs.
Now you get why so many married people visit Victoria Milan.
What the majority of these platforms have in common is a simple and straightforward registration procedure, and this one is not an exception.
The entire process requires about 5 minutes and the most important thing you need to have is a valid e-mail address to have your profile verified.
Then, you can fill in some interests and turn-ons which are supposed to help you find a more appropriate match.
In case you wish to remain unknown, there's a convenient tool dubbed AnonymousBlur to make it possible for you to explore the site without revealing your identity.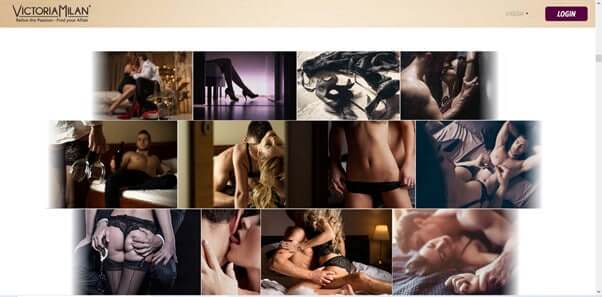 1. Can I join Victoria Milan for free?
Yes, it is possible to join VM for free and start looking for your naughty counterpart.
The only thing is that free memberships come with a limited number of services, so if you are interested in exploring it fully, then a paid subscription is the way to go.
2. Is Victoria Milan a legit app for hook-ups?
Absolutely, it is one of the most visited and most popular platforms of this sort, offering people the opportunity to remain anonymous while searching for like-minded partners.
Unlike many other dating pages, this one doesn't have so much trouble with fake accounts.
3. Which features are available on Victoria Milan?
Besides registering, as a free member you will have the chance to browse other profiles, send winks, or add someone to your list of favorites.
Also, you will be able to view other users' profile pics, and what's even better you will have the opportunity to see who visited your profile.
In case you opt for the paid subscription, you will unlock a wider away of features among which the chance to see all notifications, and see who included you to his/ her list of favorites.
Plus, you will be able to not only to read texts but send them as well, or send gifts if you want to….and even find out who sent them to you!
With the final score of 4.8, it's not difficult to guess why Victoria Millan ended up on my list of best free hookup sites.
It's definitely a platform that has a lot to offer, and just like AM, it has a sophisticated design.
What I particularly like about this one is that when it says the high level of discretion and anonymity, the site really means it- all those features confirm so.
Even though we all know what's the main reason why people visit these platforms, still, it's nice to have it presented in some classy way.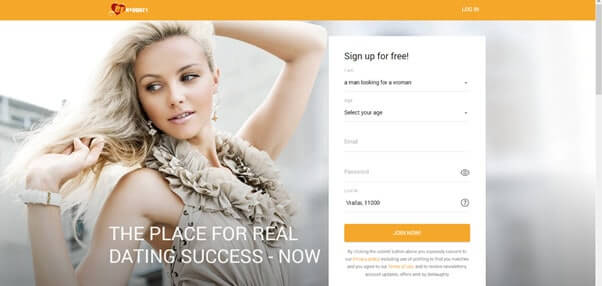 Signing up – 5/5
Making Contact – 4.6/5
Profile Quality – 4.6/5
Overall Quality – 4.73/5
Intuitive interface
The entire palette of search filters is available for free
Large base of active members
The option to upload a video
Some people fail to include some information when registering, so there are plenty of empty or poorly filled profiles
No app for Apple users
Knowing that younger generations are more open to exploring their bodies and minds, it doesn't come as a surprise that the majority of users are aged 25-34, but there are also many visitors aged 35-44 as well.
The only group that is not permitted to use this or any other hookup dating sites are those below 18- these platforms are not for underage.
As for divisions by countries, the US leads the way with 30.59%, followed by Canada with 12.07%.
Third place belongs to Japan with 7.53%, then Russia with 4.06% and Poland with 3.91%.
Observing from the perspective of social networks, YouTube's contribution is 40.09%.
Facebook is second with 24.39%, followed by Twitter with 13.00%.
Well, with such a straightforward name, is it necessary to give some thorough explanations?
Jokes aside, but this platform is just like its name says, a fine choice for those who want to be naughty, who are looking for someone to share his/her hidden desires with.
So, people who are eager to explore casual dating with like-minded personas, and embrace their sensuality are more than well welcome to join.
Even those who are not so internet-savvy won't have problems navigating and exploring through BeNaughty as everything is structured in a user-friendly way.
Registration can be completed in a couple of minutes, but the downside is that many people skip it, so their profiles remain not so informative.
Great thing is that the site performs verification so to minimize the number of fake profiles, leaving only genuine ones.
Having in mind that everyone can set their criteria and preferences, the success rate is quite high, as there's no beating around the bushes.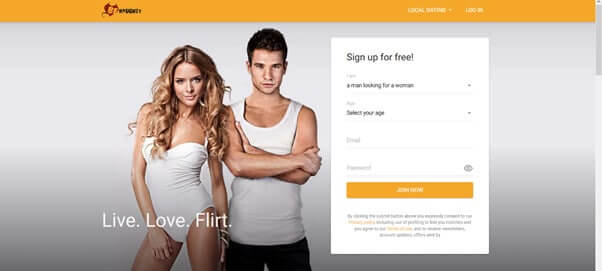 1. Can I join BeNaughty for free?
Yes, of course. You can become a member of this busy platform without having to pay a single dime.
Moreover, you will have access to a fine selection of features for free, but if you want some additional ones, then you will have to opt for a premium membership.
2. Is BeNaughty a legit app for hook-ups?
Yes, this is a legit dating platform for naughty people. What confirms the high level of quality is the fact that this site has more than 40,000 new members per week.
3. Which features are available on BeNaughty?
Those with free status can send winks, add others to their list of favorites, see who is online and have the access to the list of newcomers.
In addition to this, ladies can send and receive messages at no cost, while gentlemen need to pay for the mentioned service.
Among fee-based options, one can see albums with pics, share media in chat (both photo and video), see where the others are located, and unlock "looking for".
The reason why I give BeNaughty an overall rating of 4.73 is that, just like my previous choices, it really offers a lot compared to some other dating platforms.
If I were to choose what spoils the impression the most, then the absence of an app for Apple devices would be the thing.
Other than that, it has the reputation of a successful one in terms of matching those who want to explore their naughtiness and casual dating.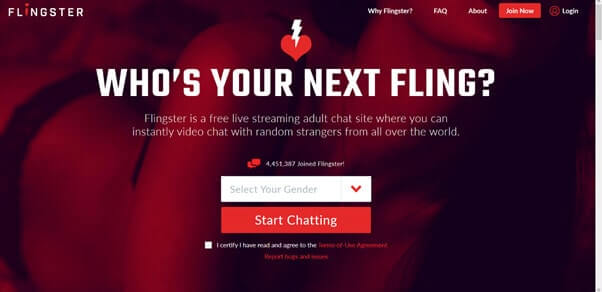 Signing up – 4.5/5
Making Contact – 4.5/5
Profile Quality – 4.3/5
Overall Quality – 4.43/5
Multiple opportunities to chat with people from all over the world
Video chat available to free members as well
A plethora of masks to protect your ID while chatting
Affordable prices for premium services
More than 150,000 members active at any moment
No apps for mobile devices
Problems with fake profiles
Just like the majority of hook-up platforms, this one also gathers people from 25 to 34, but even those above this age limits can be found.
As for the gender structure, male members are predominant.
Then the countries- the US leads the way with 24.65%, then Germany 7.49% and the UK is 6.63%.
India is fourth with 6.40% and Russia takes fifth place with 4.27%.
With so many different options to chat- text, voice, and webcam, this one is a great choice for open-minded individuals who enjoy sharing sexy thoughts.
Even those who are newer to the whole thing, but are interested in exploring how hot chatting looks like, will find this to be a cool option- thanks to those masks.
What I like about hookup sites free is that they really put plenty of effort to create a discrete atmosphere, where people won't be judged for being naughty.
The only downside of hassle-free registration is an increased number of fake profiles, and that's the problem Flingster has.
To become a member, there's no strict procedure, there's no verification, it's simply too simple and too attractive for scammers.
On the other hand, if you are a real user (and since you are here, reading this, I believe you ARE), you will be thrilled with a high level of intuitiveness.
Everything is more or less self-explanatory and easy to grasp.
Perhaps those ads will bother a bit, but when you become a premium member, they are gone.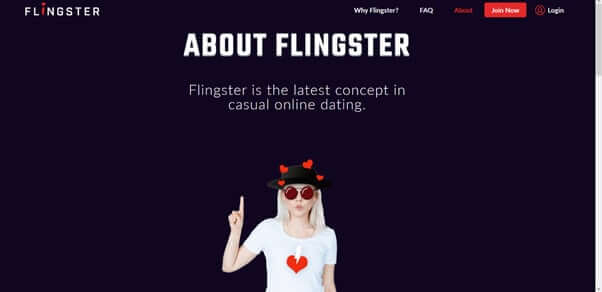 1. Can I join Flingster for free?
Absolutely, you can join the Flingster community without having to pay, and you will have the access to some basic features.
Those are more than enough to get a picture of how the site works.
2. Is Flingster a legit app for hook-ups?
Yes, it is, but unfortunately, there are plenty of issues with scammers as well.
You can report such profiles if you spot them and contribute to keeping the environment clean from fake accounts.
3. Which features are available on Flingster?
As a free member, you can utilize both text and video chat, and you can also translate messages, in case you and the other side don't speak the same language.
Also, you have AR Mask, which provides more anonymity and discretion.
As a premium client, you have multiple filters such as location, gender, as well as AR Face.
Also, you get an iChat verification badge, and- no ads.
This platform looks cool and contemporary, there's no doubt about that, but due to problems with fake profiles, I decided to rate it 4.16.
It's a good one, it's definitely worth exploring, but you need to pay attention to this issue.
Those interesting masks you have at your disposal while chatting with others really give this platform a unique touch.
Great thing is that even paid membership is more than affordable, so you can test it for a week, and see how you like it.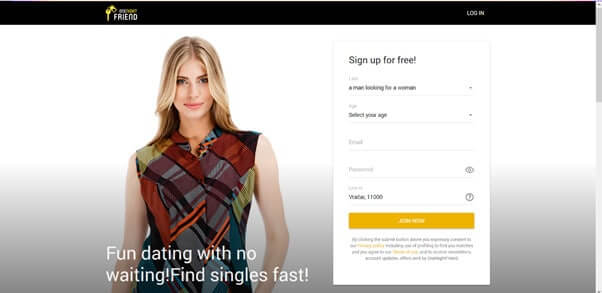 Signing up – 4/5
Making Contact – 4/5
Profile Quality – 4.1/5
Overall Quality – 4.03/5
User-friendly interface
Hassle-free registration process
Option to add photos
and videos to profile
Standard membership doesn't include the option to send responses to the messages you receive
Free membership comes with limited services
Issues with fake accounts
What I really need to say is that I admire all these creators of the names of these free hookup sites, they are so self-explanatory.
Of course, except for those which bear those sexy female names, the others I've encountered- the name explains it all.
Now, the stats!
The hugest share belongs to visitors coming from the United States 56.48% of them, while Japan is the second with 12.52%.
Third place belongs to the Republic of Korea with 6.93%, while Canada takes fourth place with 6.31%. Australia is fifth with 5.86%.
The age distribution is slightly different than with the abovementioned platforms- the majority of users are 55+.
Having in mind the age distribution, I'd say this one is a good choice for those who are in a long-term relationship but want to revive the flame inside them.
And when I say long-term, I mean like two-decades-long or more.
The overall design, which is by the way quite plain and simple, indicates that even the senior audience can understand how it works immediately.
Nothing is overly complicated about this platform, and that's where its charm lies.
One more example which follows other free hookup websites- quick and simple registration process seems to be their trademark, I'd say.
It takes a couple of minutes to open the account, and once the team of OneNightFriend verifies your profile, you can get down to exploring.
The only bad thing is that you won't be able to do much as a basic member, and in my opinion, the services are a bit pricier here compared to some other competitors.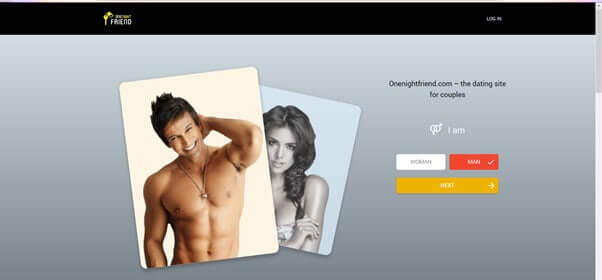 1. Can I join OneNightFriend for free?
Yes, you can become a member of OneNightFriend without having to pay a single dime.
But do mind that you won't have the access to any special features which would provide better chances to find the partner.
2. Is OneNightFriend a legit app for hook-ups?
The app has a solid base of real members which is cool, but unfortunately, there are plenty of problems with fake accounts as well.
That always spoils the impression, so you have to be extra careful when communicating with someone.
3. Which features are available on OneNightFriend?
Those with the basic subscription can utilize basic search functions, upload pics, and videos, and have a limited number of winks.
Those persuaded by the persistent pop-up, meaning those who opt for a paid membership will be able to use a complete range of messaging services, share media in chats, access other people's profiles, and more.
The final score for this one is 4.02, which still places this one on my list, but as you can see, the scope of services is significantly smaller than with the other sites.
What spoils the impression as well are fake accounts, but that's the problem most of the matchmaking sites deal with.
If they want to expand the base of users, I think they should add more options to a free membership, and catch people's attention with something attractive, so that they see that opting for premium status makes sense.
This specific niche is getting more and more popular, which can hint only one- more websites like this will crowd the stage in the upcoming days.
Platforms like this which make it possible for two (or more) individuals to spend the hottest night with whomever they want, without being obliged to continue seeing each other.
Yes, I know, this will only make things more difficult for you, but you should always rely on your intuition and common sense when choosing.
In addition to this, you always have those universal platforms which gave a large base of followers and a solid reputation for being trustworthy ones.
For example, eHarmony, and Match are very popular for people looking for a committed partner, but you can also find those looking for more casual relationships.
The same goes for Elite Singles.
Just like I said, you won't find these ranked among the best hookup websites, simply because they are not specialized in this form of dating.
But, those networks are reputable, so trying your luck with them won't hurt.
These brands I've presented you certainly stand among the crowd, and they have plenty of good features that spice up online dating.
My task was to give you some suggestions, yours is to get down to exploring!
Of course, always open your eyes widely and avoid or report anything that looks suspicious to you.
I sincerely hope you enjoyed my guide on the most visited and most interesting sex hookup sites.
Which ones are your favorite online hookup sites, and why?
Hit the comment section below, I can't wait to hear your thoughts and impressions!