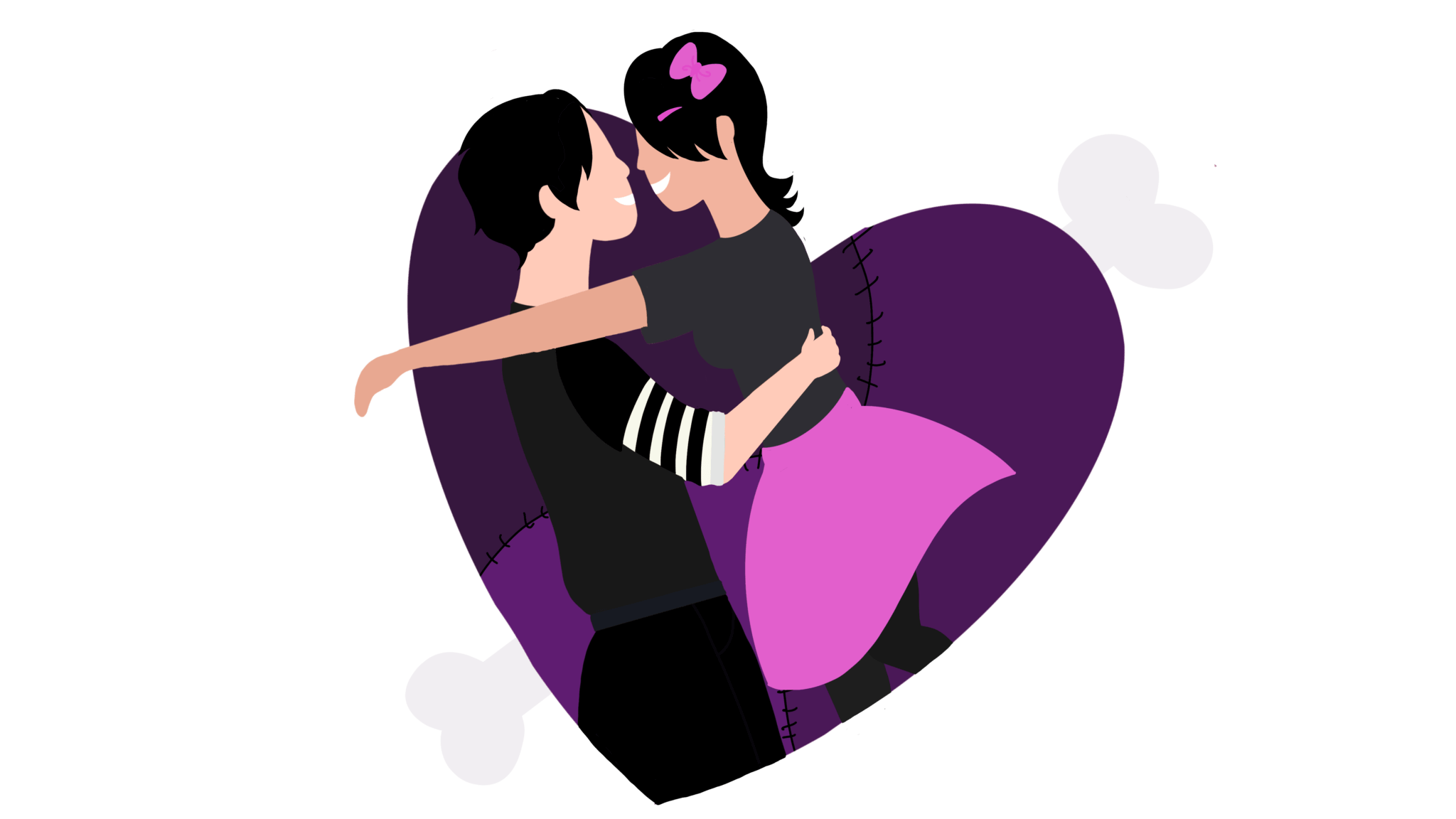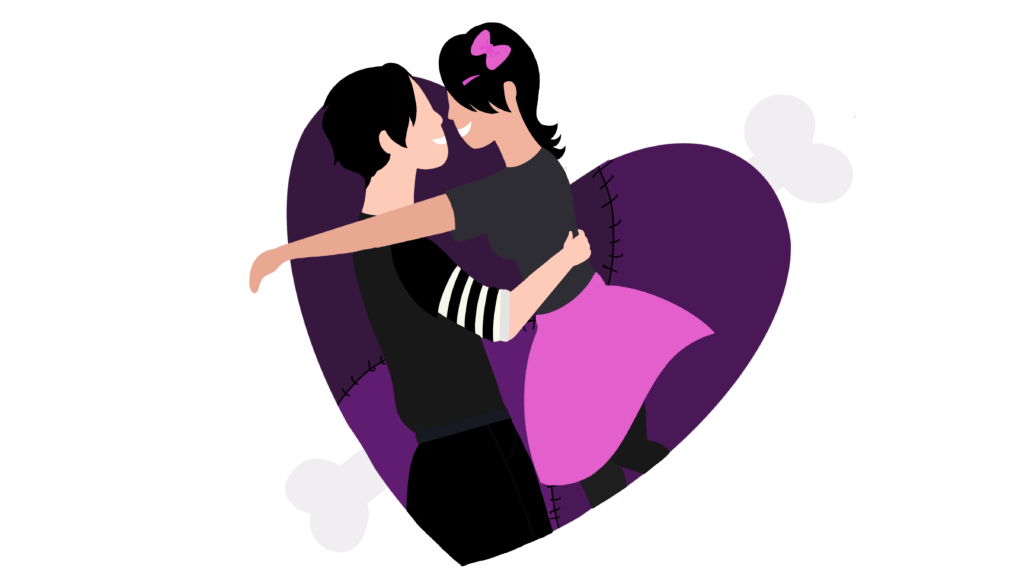 Yes, even us Emo lovers need dating sites.
Well, we know there are dating sites (like eHarmony) for serious relationships and other sites (like BeNaughty or Ashley Madison) that are strictly for hookups.
But are there niche datings sites that cater to our needs as Emo lovers?
Well, the good news is that there is, and in this article, I am going to highlight some of the best of them.
OFL Top Recommendations based on 100,000+ Survey

"Serious Relationships"
"Discreet Hookups"
"Best Course for Men"
"Quick Flings"
"Normal Hookups"
"Our Quiz"
Each of these mini-reviews will look at a number of specifics including the following:
So if you love Emo but your love game has taken a bit of a dip, you certainly are in the right place.
Is your dating app giving you the best chance for success?
Make sure to take our online dating site/app quiz to find out.
It's a fact that people who follow our dating site suggestions have on average 2 extra dates per month.
Best Emo Dating Sites in Video Form
Audio (podcast) form for those of you on the go
Best Dating Sites for Emo
Signing up – 3/5
Making contact – 4/5
Profile quality – 3/5
Overall quality – 3.5/5
It's free
You can register and be online in a few minutes
Well designed website
Lots of like-minded users
Not only a site for emo's


While it's called Altscene, this is a dating site specifically for those who love emo.
That's not to say that you won't find punks, skaters, goths or other alternatives on the site, but primarily, most of the people here are emo.
This is a popular site but finding exact user numbers was impossible.
OFL Top Recommendations based on 100,000+ Survey

"Serious Relationships"
"Discreet Hookups"
"Best Course for Men"
"Quick Flings"
"Normal Hookups"
"Our Quiz"
The same can be said for gender ratios although when it comes to age ranges, this is a site where the 18-30-year-olds dominate, that's plain to see.
If you consider that Altscene is not a new site (it was founded back in 2004) then you would expect that by now, it would have built up a decent user base.
But even if it's small, you know that the users making use of Altscene at this moment are just like you.
And that beats a regular dating site with 5 million members where you have to dig and dig to find any potential emo matchups.
Also, Altscene doesn't only cater to heterosexual singles but to gay and lesbian ones as well.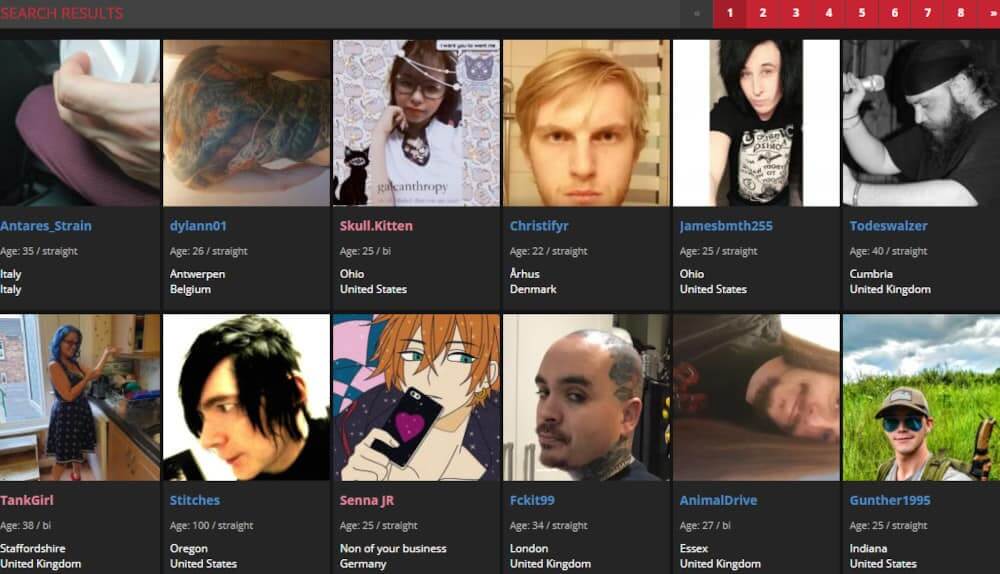 Ease of Use "mobile and desktop version"
So the Altscene sign up page is filled with tons of user profiles.
Whether they are real users or not, well that's up in the air, I guess but it makes you start a profile, that's for sure.
To register, you need to first provide the following:
Name and surname
Email address
Password
There is no email validation for Altscene which if I am honest, I always prefer one from a security point of view as without one, it's far easier for people to make fake profiles.
Before you are allowed on the site for the first time, you have to complete certain profile details.
Things like gender, your sexuality, birthday, location, username and an about me section will take you five minutes.
But you can also set a range of privacy and email options which is nice because usually if you want to change that, you have to go and search around in the settings.
Lastly, upload a profile pic and you are good to go.
Before we get into how the site operates, I want to talk about the overall look.
As you'd expect, black features prominently along with red as the main colors on the site.
The design itself is pleasing to the eye and while there is advertising, it's really not in your face at all.
Just five menus across the top of the screen are what you will use to navigate your way around the site.
They include an inbox, your profile and the site search engine, conveniently called "Find People".
Under that menu, you can launch searches, see a list of friends you've made, see which profiles get the most attention and also see who has viewed your profile.
The search engine itself doesn't have that many parameters.
All you can change here are:
Age range
Gender
Sexual orientation
Location
It proved effective enough and turned up more than enough matches in my small town.
Once you've found someone, from their profile, you can add them as a friend, send them a flirty wink or message them.
Yes, there is no hiding messages behind a paywall here.
Actually, there is no membership here at all.
Everything on Altscene is free for you to use.
Just one last thing before we move onto the next section, at the moment, Altscene doesn't have an app for either Google or Apple devices.
Altscene is a free to use dating website.
There are no costs at all here.
You can register for and set up your profile, search for other users and message them without having to spend a cent.
Yes, it is.
Everything on the site is free.
You can even send messages for free.
2. How can I block a user on Altscene?
If you need to block a user that's bothering you, Altscene makes it so easy.
Go to their profile, locate the button and click on it.
That user is now blocked.
Altscene is a great place to start if you are emo and looking for someone that shares your love of the scene.
It's not only a site for those who love emo and you will find punks, goths and others too, so if you are looking only for emo's that might be a negative for you.
Also, there are a fair number of fake profiles but you get that with most datings sites.
Of course, the major advantage here is that Altscene is free.
I am giving it a score of 3.3 out of 5.


Signing up – 4/5
Making contact – 3/5
Profile quality – 3/5
Overall quality – 3/5
1000s of emo profiles to look through
Get online in less than 5 minutes
Includes a "Ask If Interested" widget
Club Emo offers a five-day trial membership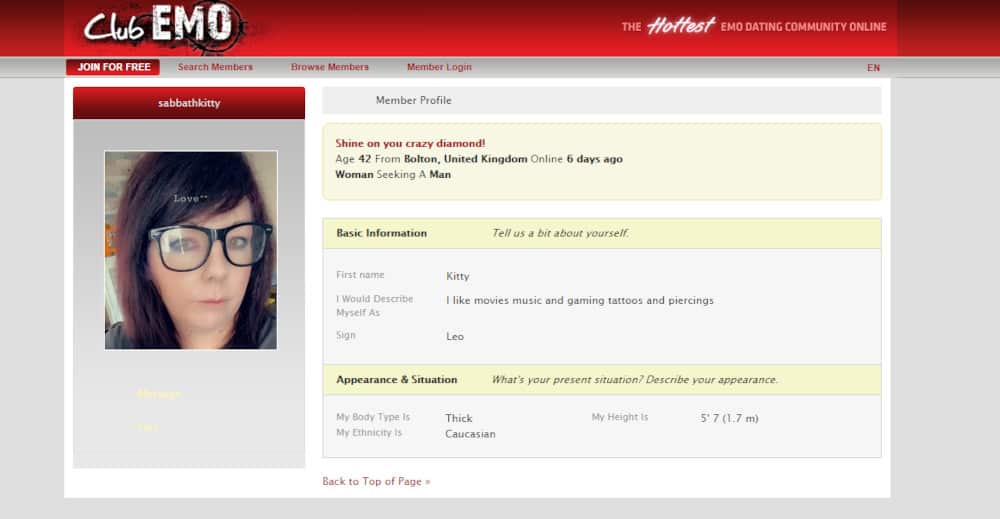 Club Emo is filled with thousands of profiles of people who love the emo scene.
It's a site that offers a diverse user database that all shun the mainstream.
Instead, they embrace emo and what it means, love the music associated with it and more than anything, want to meet people that are similar to them.
The thing with niche sites like this, one's that focus on a particular lifestyle choice like emo, finding precise figures about user numbers, the ratio of male to female users and the most popular age ranges is impossible.
And that's true of Club Emo too.
Ease of Use "mobile and desktop version"
Club Emo boasts a rapid sign up process that gets you online in a few seconds.
And yes, it is that quick.
Of course, you need to provide some information beforehand including:
Email address
Username
Password
Birthdate
Gender and the gender you are looking for (Club Emo is gay and lesbian-friendly)
Location
That takes you to a five-step sequence where you complete more profile details.
This includes your name, your profile picture (don't worry, you don't have to smile, you are emo), appearance parameters, ethnicity, a profile headline and a description (of up to 4000 characters).
Perhaps the longest thing here is the description but take the time to really let others know what you are all about.
Club Emo has a unique design with the prominent color scheme being white and …. no, it's not black but red.
Look, this website is not going to win any design awards but it's functional and gets the job done.
You will be navigating using the menu system at the top of the screen which includes the following:
Browse members: This is Club Emo's search engine
Manage profile: Make changes to your profile here
Contacts: Here you can see people you have favorited, those who have favorited you as well as users who have viewed your profile
Mailbox: Here you will find all your messages
Live Cams: This takes you to an affiliate site where you can watch live cams
The site has a social networking vibe as well with the middle of the home screen taken up by notifications and news section.
Here you can see if you've received messages but also who has joined the site.
It's a great way to view any new members of Club Emo.
Below that, you can see other new profiles, launch a quick search or just browse members.
Talking about the quick search, it only has basic parameters like gender, age ranges and location.
Under the "Browse Members" menu, however, you can find a premium search option.
This adds more parameters, allowing you to create very specific searches.
This is a member-only feature, however, so you would need to sign up to take advantage of it.
So if a premium search is for members only, can you message other users for free?
The answer to that is no, you can't.
You can flirt with them using a button on their profile or add them to your favorites.
But there is another great little tool at your disposal – the "Ask If Interested" button.
Click on that and a message is sent to the person you are interested in.
If they are interested, you will receive a message back and you can take it from there.
So let's talk about how much becoming a member of Club Emo is going to set you back.
You aren't going to be able to contact anyone if you don't consider signing up as a member.
Luckily, Club Emo's membership packages are very well priced.
Here's a breakdown:
1-month membership – $29.99
3-month membership – $39.99
Please note, these are converted figures from another currency so they might differ slightly.
Club Emo also offers a five-day trial as well, which is the perfect way to check out the site and see if you can find the type of matchups you are looking for.
That costs around $4 for 5 days.
1. Is Club Emo free to use?
No, it's not.
To message other users, you will require membership on the site.
There is five-day trial membership that is cheap and will help you decide if this is the right emo site for you or not.
2. What is the "Ask If Interested" feature on Club Emo?
It's a new feature implemented on the site where you can ask someone if they would like to get to know you better.
It's a great way to initiate contact with others.
An emo dedicated dating site, Club Emo has lots to offer.
What I really like is the fact that it includes a five-day trial membership option.
This is an ideal way to see just how many potential matchups are near your location because after all, this is a niche site that's not going to have the same amount of membership as a large commercial dating site.
It's also easy to use and simple to navigate.
As for a rating, it gets a 3.25 out of 5.

Signing up – 4/5
Making contact – 3/5
Profile quality 3.5/5
Overall quality 3.5/5
An emo dating site with a few twists
Simple sign up
Around 41 different kinks
Some fake profiles on-site
Messaging needs membership
Emo Dating is yet another niche dating site on the net that targets the emo scene but with a little bit of a kick.
Or should we say kink.
Interestingly on their landing page, they market themselves to all sensitive, quiet, mysterious people.
This site, however, caters to emo lovers that love the kinkier side of things.
The site is filled with 1000s and 1000s of like-minded individuals all who love emo but also are looking for something a little different.
For example, the site is open to male and females as well as the LGBTTQ+ community
Ease of Use "mobile and desktop version"
The signing up process for this site is just like any other dating site.
But there are a few small additions.
For example, you select why you would like to meet the gender you have chosen.
For example, is it for a casual hookup or BDSM sessions.
There are 41 different things to choose from and you can add multiple categories.
Here are a few examples:
Voyeurism
Spanking
Rubber
Sex toys
Paddling
Oral sex
You get the idea.
But if you'd like a normal relationship, there is an SSC (safe, sane and consensual) as well.
And that's the registration process.
Before you can access the site, however, you will need to activate your account by clicking on a link sent to your mailbox.
Once you access the site for the first time, you will need to complete your profile, but that's three simple steps.
And then it's your chance to try out Emo-Dating for the first time.
The site itself has a simple, colorful design where black is the primary color.
The flashes of orange and lime green make it a site that's appealing to the eyes, unlike some other dating sites out there that look like a car crash.
There's no real advertising either, which is nice.
Navigation around the site is done through the primary menus at the top of the screen.
They include the home page, browse (various ways to browse profiles), your profile, your inbox and Flirt.
Flirt is a roulette-style matchup game where you "flirt" with someone or move on to the next profile.
If they "flirt" back, then you are a match.
Emo-Dating also provides you with a range of matches to check through.
If you'd prefer to look for your own you can do so using the site search engine which is found on the home screen.
And even for free users, there are plenty of parameters that you can change for your searches include various gender types as well as the type of kinks you are interested in.
The only way you can contact people that you'd like to get to know better is by paying for a membership, however.
Just as most other dating sites out there, to contact someone on this site, you will need to take out a membership.
Here's what it will cost you for the standard packages.
1-month – $24.95
3-months – $51.00 (16.95 per month)
6-months – $84 ($13.95 per month)
For an extra $8.95 on each offer, you can unlock the VIP package.
That adds the following:
Messaging
Video chatting
Profile visibility to all
Priority listing in search returns
Media galleries
Advanced search features
Text chat
1. Is this a dating site for heterosexual emo users only?
No, Emo-Dating is not just for heterosexual emo users.
It caters to the LGBTTQ+ as well and it also explores the kinkier side of dating.
2. Will a fake address work on Emo-Dating?
Not it won't.
You only gain access to the site if you click on a validation link that is sent back to you from Emo-Dating so you need to put in a valid email address.
Without a doubt, if you are looking for something a little different in the emo dating scene then Emo-Dating is the go-to website for you.
It's filled with like-minded users looking for over 41 different types of kinks and it provides you with an effective search engine to find them.
While you will need a membership to contact those users, the package options are well priced.
Today, I am giving Emo Dating a score of 3.5 out of 5.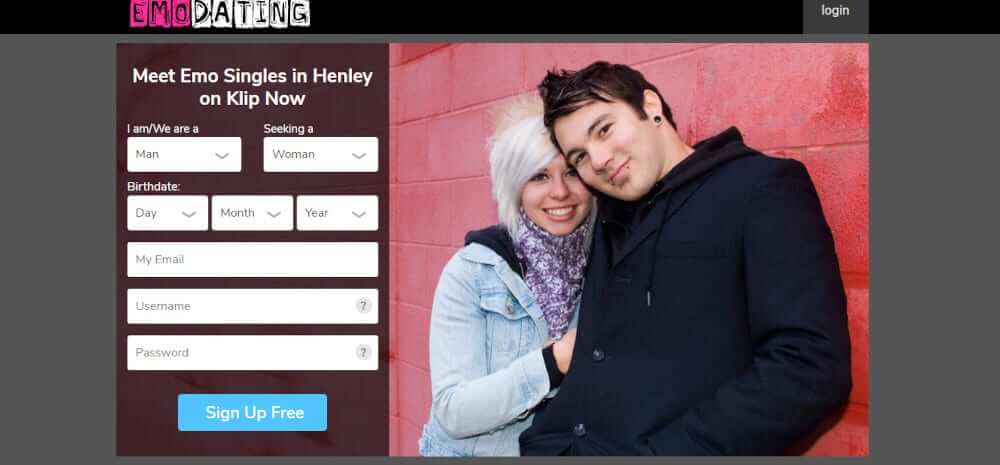 Signing up – 3.5/5
Making contact – 3/5
Profile quality – 4/5
Overall quality – 4/5
Lots of users
You can be online searching for love in minutes
5-day trial membership
Informative profiles
Only members can access to advance searches and messaging
First up, don't confuse Emo-Dating, the dating site that we just chatted about with this one, Emo Dating.
It's completely different in the fact that it doesn't cater to the kinkier side of things, although they share the same name (except for a hyphen of course).
The thing is, this site is not only catering to those of us who identify as emo, it's also for people who love emo music and would like to date emos.
That's not all.
Much like Altscene, this site also has its fair share of punks, goths and even some metalheads.
Many of the users here are looking for long term love, although there are also those who want to just date casually.
But if you are looking for people like yourself, you are going to find them on Emo Dating.
Ease of Use "mobile and desktop version"
Emo Dating is a site that's for heterosexuals, gay and lesbians.
Signing up for a profile on the site is free and the process itself is simple enough.
First, you will need to provide your gender, the gender you are looking for, your birthday, email address, username and password.
After that, you need to provide your first name, appearance and ethnicity.
You will also need to flesh out your profile by providing a description of yourself.
Once you've done all that, you can enter the site.
The first thing you will notice is that a rapid match roulette-style dating game is prominent on the home page.
These are a great way to meeting singles near you.
If you like a profile and they like you back, well it makes sense to try to contact them.
The site itself is pretty busy and with a black color scheme (as you probably would expect).
The menus at the top of the screen are the main ways to navigate your way around.
They include all the regulars you would expect like access to your profile, the main search engine, as well as your mailbox.
On the left-hand side of the screen on the home page is a summary of who has viewed your profile, favorited it, who you've blocked, who you've favorited and more.
It's nice to have statistics like this readily available.
When searching for other users, as a regular user, you will have access to a very basic search engine.
It includes
The gender you are looking for
The age range
Location
And if they have a photo or not
Paying members of the site have a search engine that includes a lot more parameters, mostly based on profile information.
Should you wish to send a message to anyone, you will need to be a member to do so.
Premium searches, the ability to message other users… yes, membership has its advantages.
And to be perfectly honest, you are going to need it.
But what are the costs involved?
There are three options including a 5-day trial membership:
5-day trial – $4
1-month membership – $29.99
3-month membership – $39.99
With a trial membership, you can try out the site before you commit to a more expensive membership option.
On the whole, though I think membership on the site is well-priced and there is a massive saving to be had on the 3-month option.
1. How do I report someone on Emo Dating?
You need to go to their profile and below their profile picture, you will find the report button.
If you'd prefer to block them, then click that button instead.
2. How do I remove my profile from Emo Dating?
Simply click on the "Settings" menu at the top of the screen, then find the "Deactivate Account" tab on the left-hand side, click that and follow the instructions.
Another extremely worthwhile emo dating site for you to check out, that's for sure.
I found plenty of potential friends in and around my small town.
Of course, membership is going to be needed to contact them but I think the features you get for membership make it worth it.
So what's the overall rating for Emo Dating?
It gets a 3.6 out of 5.