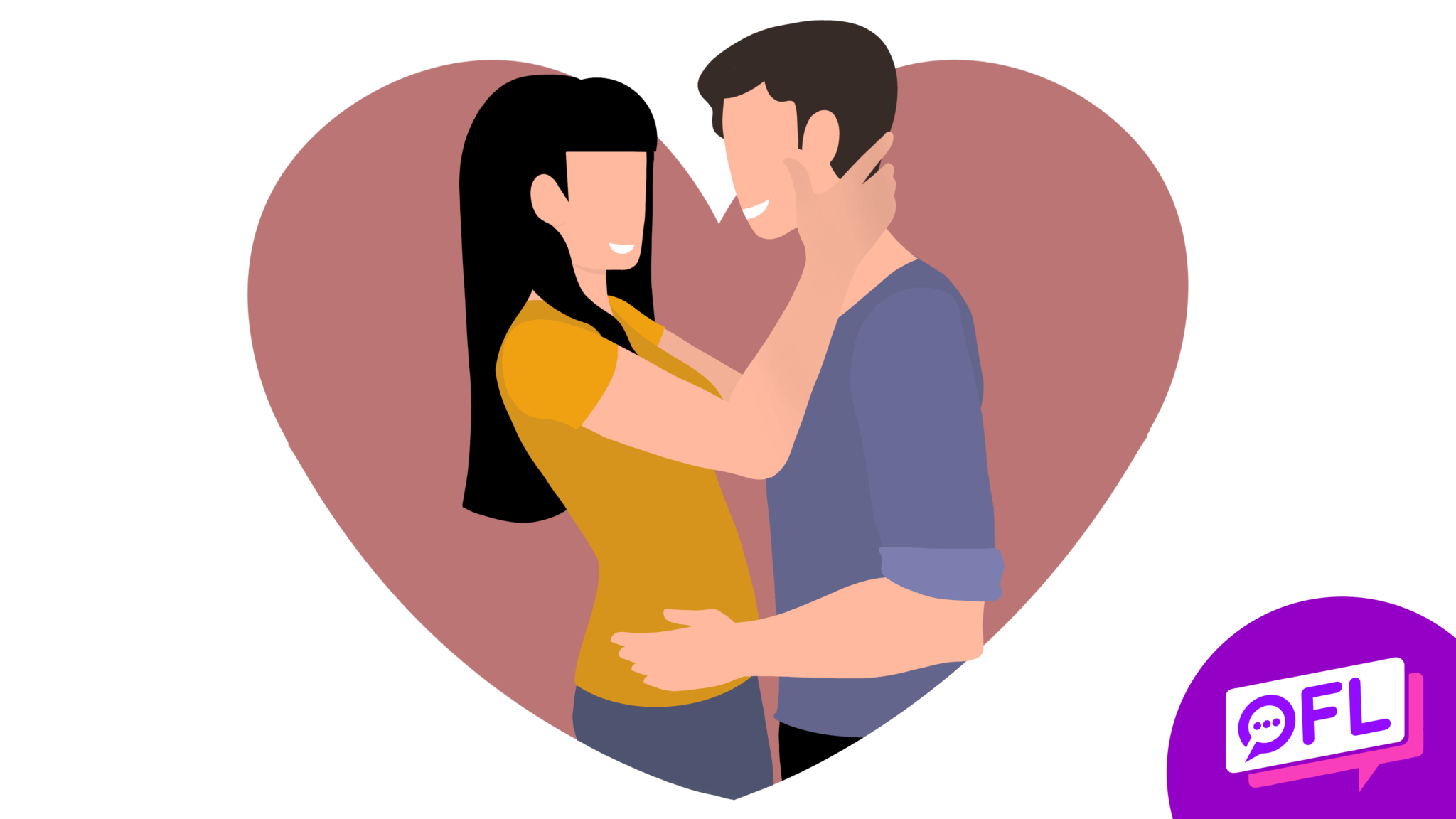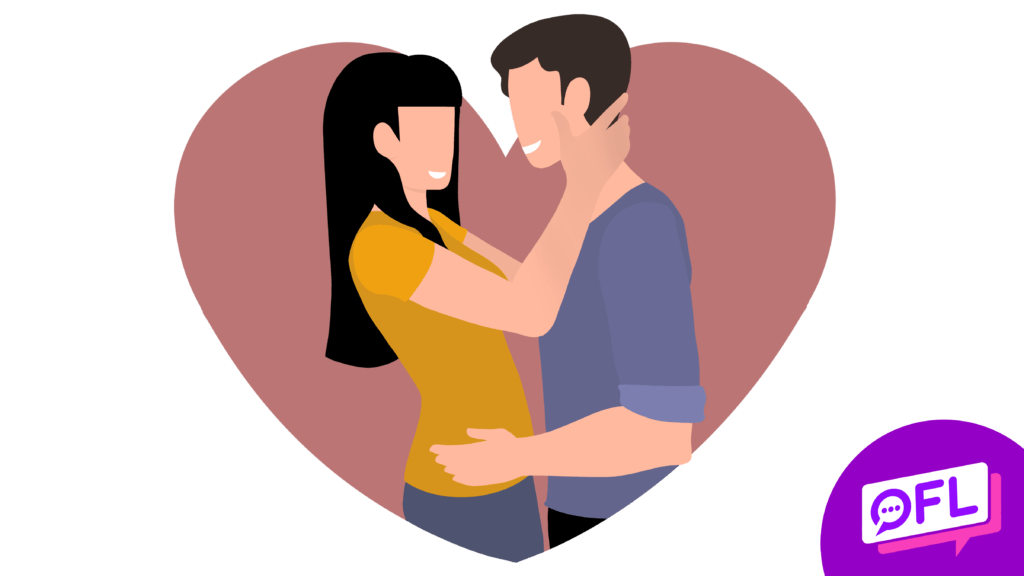 With online dating today, you can find almost anything you're looking for in your love and sex life.
One-night stands, casual hookups, friends with benefits, just friends, or serious engagement.
All of these are available through a variety of websites you can find out there; but, what if you only want to find a serious relationship online?
Where to look for and once you find something on how to know what is the best dating site for long term relationships?
OFL Top Recommendations based on 100,000+ Survey

"Serious Relationships"
"Discreet Hookups"
"Best Course for Men"
"Quick Flings"
"Normal Hookups"
"Our Quiz"
Stay with me, 'cause I have just the thing for you! The Best Dating Apps for Relationships!
Let's go!
Is your dating app giving you the best chance for success?
Make sure to take our online dating site/app quiz to find out.
People who follow our dating site suggestions have on average 2 more dates per month.
Best Dating Apps For Relationships in Video Form
Audio (podcast) form for those of you on the go
1. Bumble
This one makes all the difference.
This location-based dating app puts the women in charge and is hence considered as one of the best apps to find relationship.
Only ladies can send icebreakers to men and initiate contact. Before that, members need to define their preferences and move on to swiping left and right the people they dislike or like respectively.
And, if you really, really like someone, you can SuperSwipe them to let them know!
You have a 24-hour window to make a contact with the match and after the initial texting, you can proceed to video calling.
Let's check the basics!
Ratings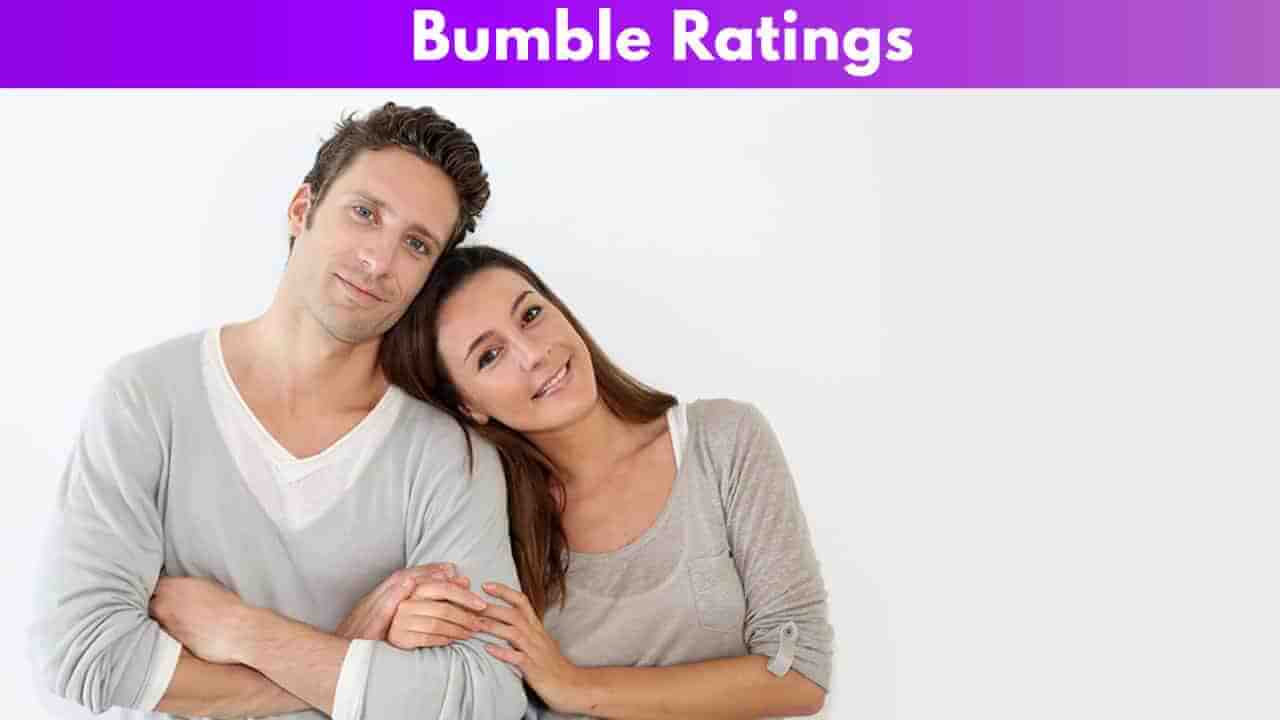 Signing up – 5/5
Making Contact – 5/5
Profile Quality – 3/5
Pros and Cons
Let's see the niceties and the dirty details about Bumble.
Pros
In-app video calling
Excellent pricing
Ladies choose!!!
You don't have to focus on serious relationship exclusively
Cons
Ladies choosing (a con if you're a man)
Losing a match after 24 hours
Demographic Makeup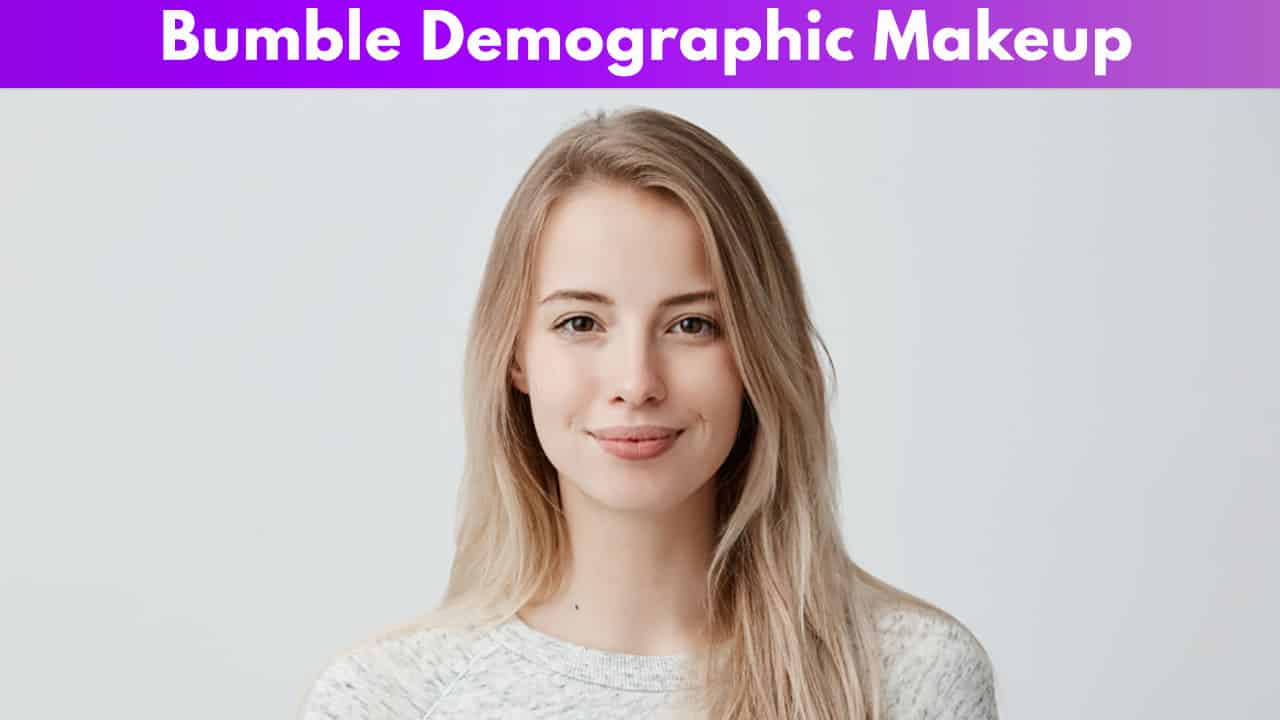 Working on the Tinder swiping principle, Bumble is made more meaningful by avoiding the contacts driven by basic instincts exclusively. This is why it is almost equally popular among men and women, with just a tad higher number of women (60-40 approximately).

Its target group are, again, people in their twenties, and the second largest group are the thirty-year-olds.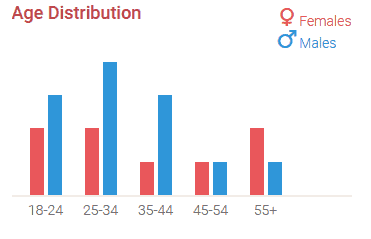 As for the global distribution of members, some 11.000.000 users are from the USA. Besides the States, Bumble is also popular in the UK and Canada and the honourable mentions are Germany and the Philippines.
Who is it for?
Generally speaking, the majority of people comes to Bumble for its simplicity that helps you find a good match faster and have fun in the process.
Specifically, this site works great for all those single ladies who are tired of lame pick-up and cheesy lines, or god forbid, dick picks in their inbox.
Ease of use
The dating sites and apps are nowadays competing who will come up with a simpler solution and design that is at the same time effective.
OFL Top Recommendations based on 100,000+ Survey

"Serious Relationships"
"Discreet Hookups"
"Best Course for Men"
"Quick Flings"
"Normal Hookups"
"Our Quiz"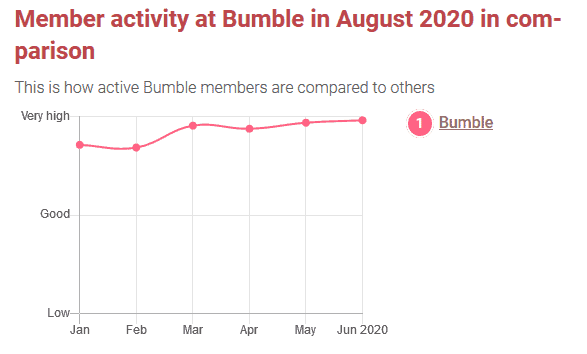 Hence, the ease of use with Bumble starts even from the registration step that makes it all the more pleasant to use.
Desktop Version
Bumble is also available on desktop and you can find it on Bumble.com. Just log in with your usual details and you're all set.
The desktop version features all the options you can find within the app and they are all made available within a few clicks.
In general, the site is easy to use and matching is no pain.
Mobile Version
As said, the ease of use starts with the registration – through Apple, Facebook, or the phone number. After these, just add the photos and set preferences and the site will do the rest for you.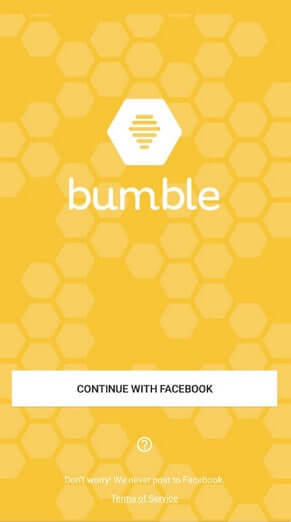 This is how they make sure you invest minimum effort for optimum results.
You can easily find all options that are properly grouped under relevant sections so you don't have to struggle with finding what you need.
FAQ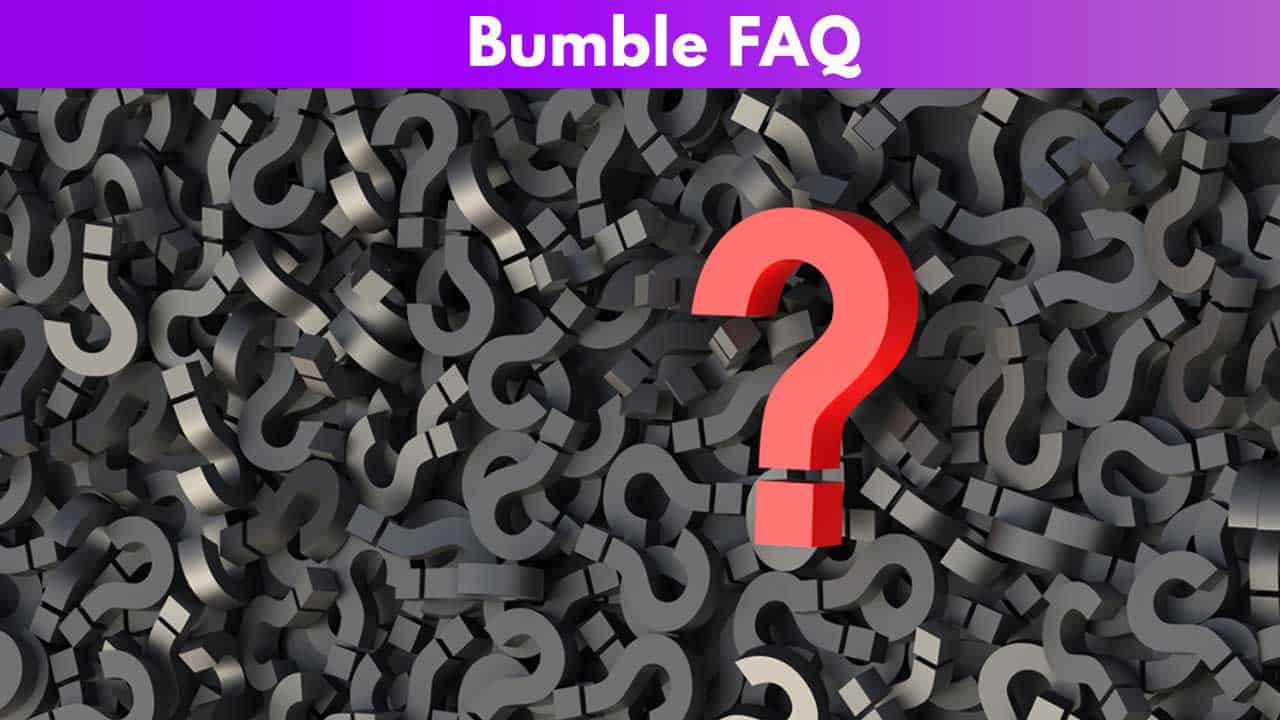 As for the doubts you still might have about Bumble, let me give you some of the FAQs and the relevant answers.
1. I accidentally swiped left, can I undo it?
Yes, this (not only) serious dating app allows you to undo a wrong swipe.
Just tap the arrow you will see on the top left corner of your device's screen.
2. What is Bumble Boost?
Bumble Boost is a premium feature that allows you to prolong the match for the additional 24 hours, match again with the connections that expired and see who liked you.
Overall Rating
Generally speaking, your probability to find someone on Bumble for a serious involvement is rather high. To put it in numbers, that would be 4.3/5.
2. Coffee Meets Bagel
Or, the anti-swiping app.
You're the coffee and your match is your bagel. Now we have at hand an app that dispensed with the traditional online dating and swiping system.
CMB is aware that it's not swiping that makes a dating site the best free dating site for serious relationships.
Yes, they kept the Like and Pass that you judge based on a short bio, but for a change here you can focus on some serious stuff.
Education, interests and similarities, in general, are the factors that the app's algorithm takes into consideration when presenting 6 new bagels to women each day at noon.
These are based on the likes they received and when the woman decides to like back, the instant match is made.
Ratings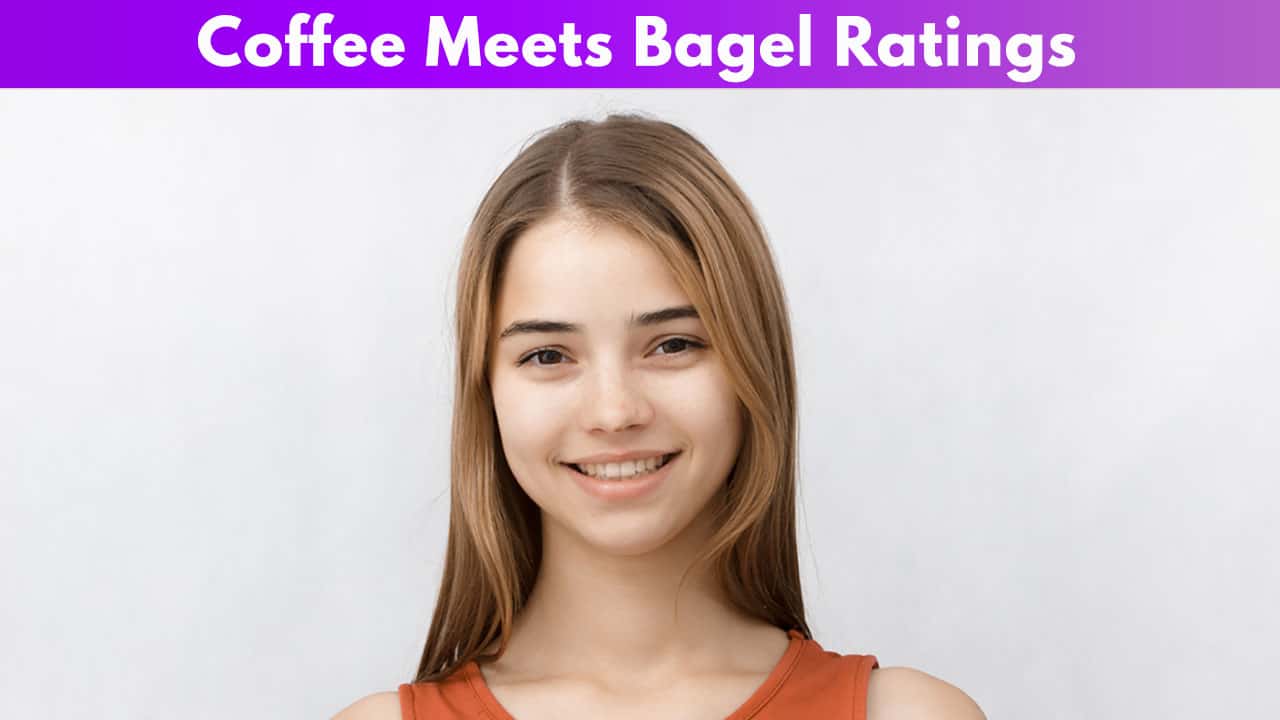 Signing up – 3/5
Making Contact – 5/5
Profile Quality – 4/5
Pros and Cons
As everything in this world has its good and bad sides, let us see where CMB stands in this case.
Pros
Women "in charge" (sorry, guys!)
(Almost) fully functional even with the free membership
Quality over quantity
Cons
Your dating pool is friends of friends
Insufficient dating pool if you don't live in large cities
Demographic Makeup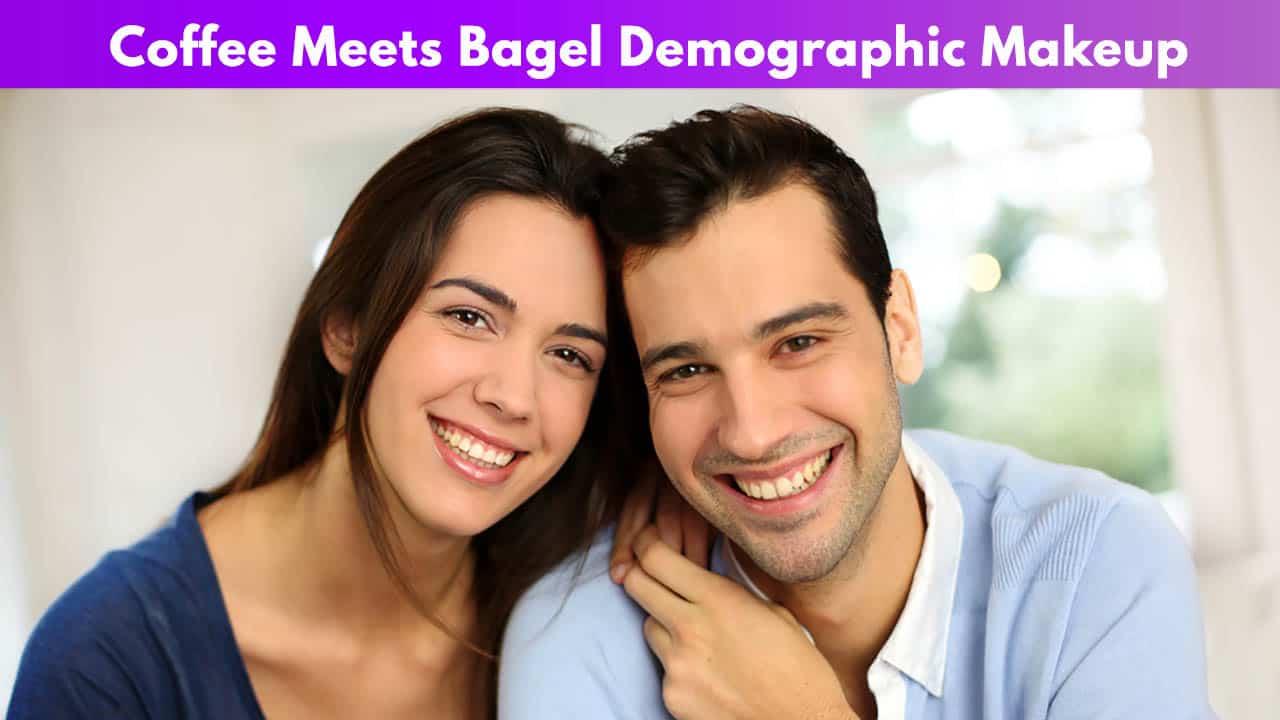 Among a variety of age group, CMB is mostly used by people among 30 and 40 years old, while the second-largest age group are the twenty-year-olds.
If we take it by countries, a vast majority of users comes from the USA, while the second-largest country in terms of users is Canada. Still, the numbers are incomparably low.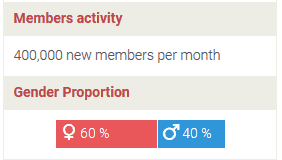 Again, the women-to-men ratio is 60% in favour of women, so men have larger numbers to choose form.
Who is it for?
CMB is a site for all those who want to find someone for a serious involvement, but do not mind taking it slow.
Here, the emphasis is not on speed but on establishing a firm bond between the coffee and the bagel.
This is a dating app for all those who want to have some rest form the mindless swiping and endless profiles to go through without much success.
Ease of use
Definitely, the thing that makes an app a good app is the ease of use.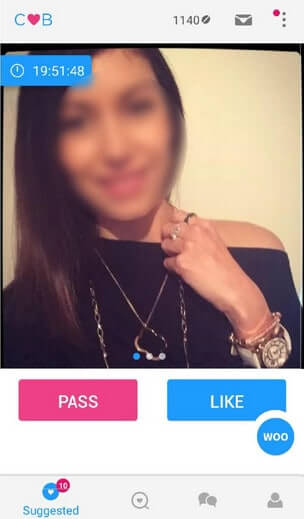 When it comes to Coffee Meets Bagel, there are no surprises here.
Let's check these.
Desktop Version
Officially, there is no desktop version.
Yes, you can download the app to your PC but that would require some computer skills to download programs that will enable the app to work both on your desktop and the mobile device.
Considering that you have a fully functional app on your phone, the same thing on your desktop might be just redundant.
Mobile Version
Coffee Meets Bagel was originally designed as a mobile app that serves to bring together the relatively close people. You can download it for free from Google Play or Apple store and also register for free.
The simplicity of use starts with the registration phase, that is, going in with your Facebook profile.
After this, you can proceed to the Suggested and Discover section to check for prospective matches.
Moreover, it is great that you don't have to open the app all the time but instead, you get new top choices of people at the same time each day.
If you are a woman, you will like the idea all the more since you are the one who dictates what happens after a member likes you.
Like him or pass him, as simple as that.
FAQ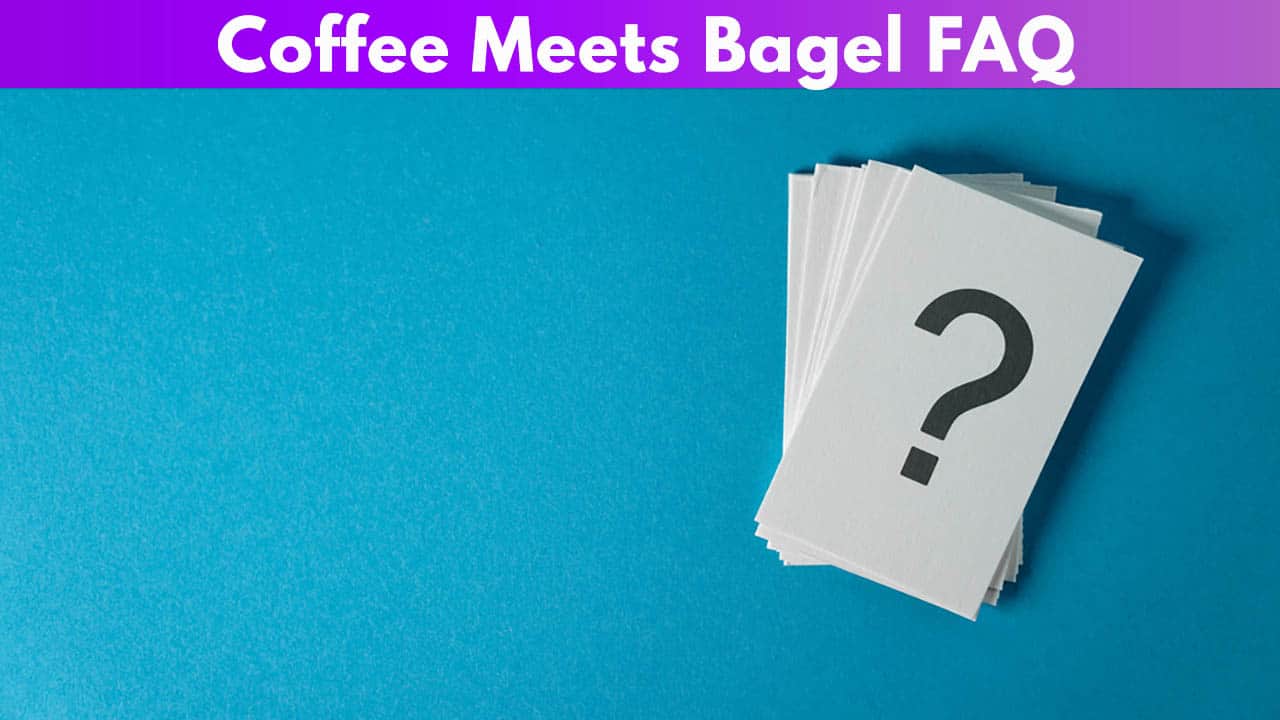 As for some typical questions people ask about Coffee Meets Bagel, here are some of the most important ones you need to know the answers to.
1. Can I sign up without Facebook?
As a matter of fact, yes, you can. Both Facebook and phone number will do just fine.
2. How does the CMB algorithm work?
The algorithm works by showing you the profiles of people who might be ideal for you. The app "concludes" this based on the five input parameters you provide, such as age, height, distance, ethnicity, and religion.
Overall Rating
As for some general impressions and ratings, let's say that your chances to find someone who means business on CMB are solid 4.3/5.
3. Hinge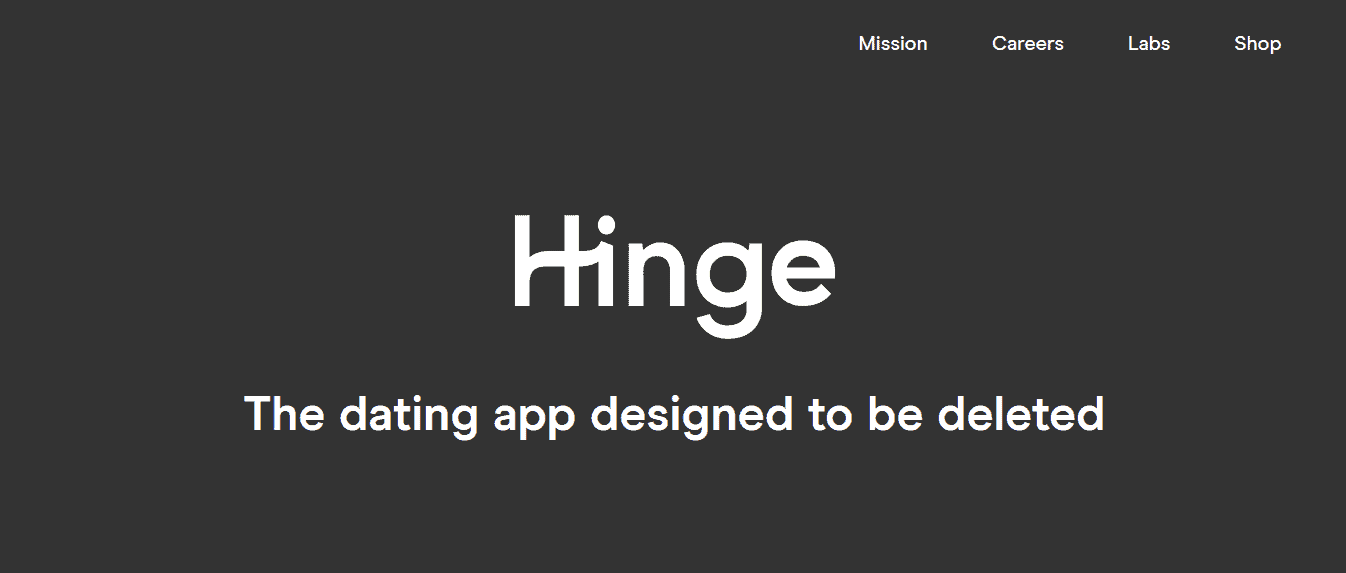 The first suggestion for you is Hinge. It's a no-swipe app focused on the quality of matches and subsequent relationship rather than numbers.
It is simple and fun with the sole goal of helping you find the best match ASAP!
The registration is free and simple (Facebook account or phone number) after which you just need to set up your profile, including the addition of photos (upload all 6!).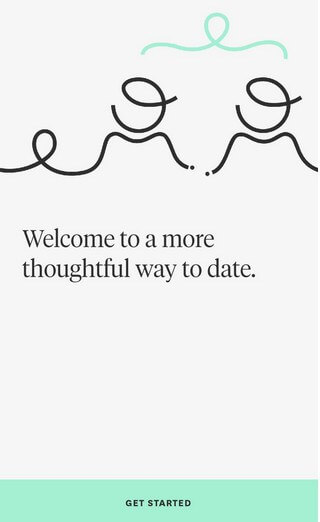 After these, you are all set to pursue long-term and serious involvement with other members through search filters or sections such as Discover section or Most Compatible and Preferred Member (paid plan) for more options.
In addition, the users' profiles are more intriguing and attractive, achieved by adding the Vs section (Virtues, Vitals, and Vices). This one immediately gives you a hint whether you are compatible with someone or not.
Before we dive in further, let's check these.
Ratings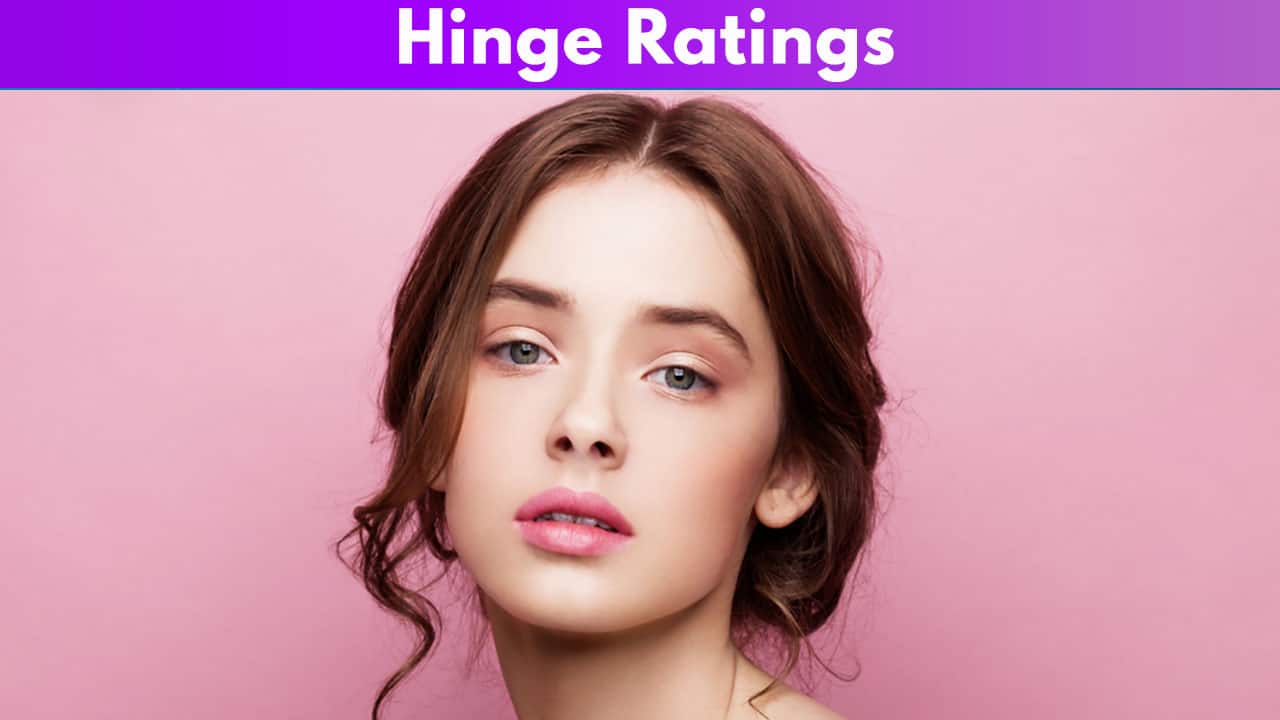 Signing up – 5/5
Making Contact – 4/5
Profile Quality – 3/5
Pros and Cons
No matter how good something may be, there are usually some downsides one needs to take into consideration.
Let's check what the situation is like with Hinge.
Pros
Verified matches, low chances of scam
Fast results
Good price
Cons
You need to live in largely populated areas to get good matches.
Demographic Makeup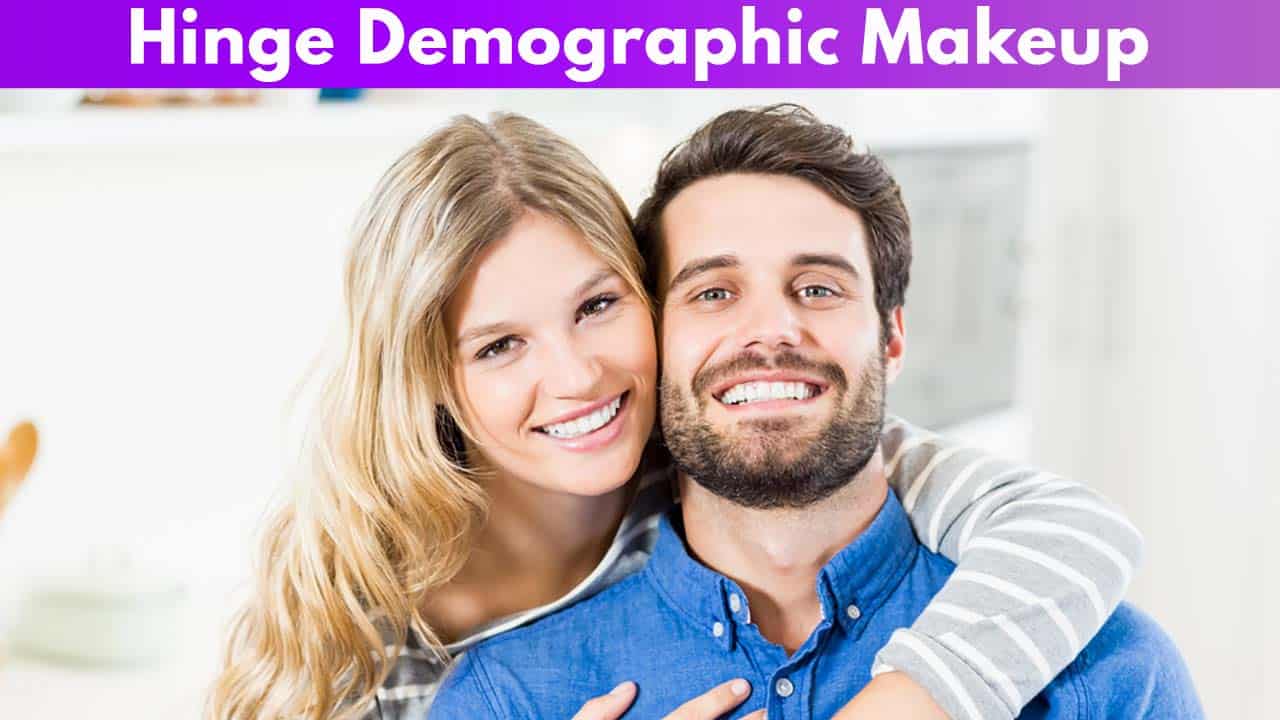 If we talk about the members' structure of Hinge, people of all ages found its place on Hinge. Still, the majority of users fall under the 18-30-year-old age group. Thirty-year olds immediately follow, and you can find older members too.
In general, the number of women is higher, but they both have equal success in finding a match.
The majority of users comes from the USA, while the site is also present in almost 250 other countries. Out of these, members from the UK, Canada, Australia and India are predominant.
Who is it for?
Hinge seems to be the first choice to those tired of swiping, who long for a meaningful interaction in instead of meaningless adventures.
It is meant for all those who cherish quality over quantity.
Having in mind that the app advertises itself as The app designed to be deleted, it is safe to say that people who want results such as serious involvement and want them fast are the ones who come here.
Ease of use
While Hinge definitely is one of the best dating apps for relationships, let us see how easy it is to use it.
I already mentioned that the registration is no fuss, so let's see what happens after you register and on which devices you can use it.
Desktop Version
In theory, as of recently, Hinge can be used on a PC too. However, in practice, not everything is so ideal.
Namely, to use it on your PC the same way you would use it on your phone, you need to be a bit computer savvy.
The reason is that Hinge was primarily designed as an app for iOS and Android and to use it properly on your PC you have to download a program that sort of simulates the Android operating system.
If this is too much, you can always turn to…
Mobile Version
The original version of Hinge is the app made for mobile and you can download it for free from Apple Store and Google Play.
Registration and profile setup is a piece of cake and the overall design is made so the most relevant details are easily accessible. Even though the page is committed to simplicity, it is still pleasing to the eye.
Besides, the app does most of the work for you by giving you the Discover section that includes the best potential matches for you. In general, the idea behind is that you use it as least as possible, i.e. to find your perfect match soon enough and forget about the app.
FAQ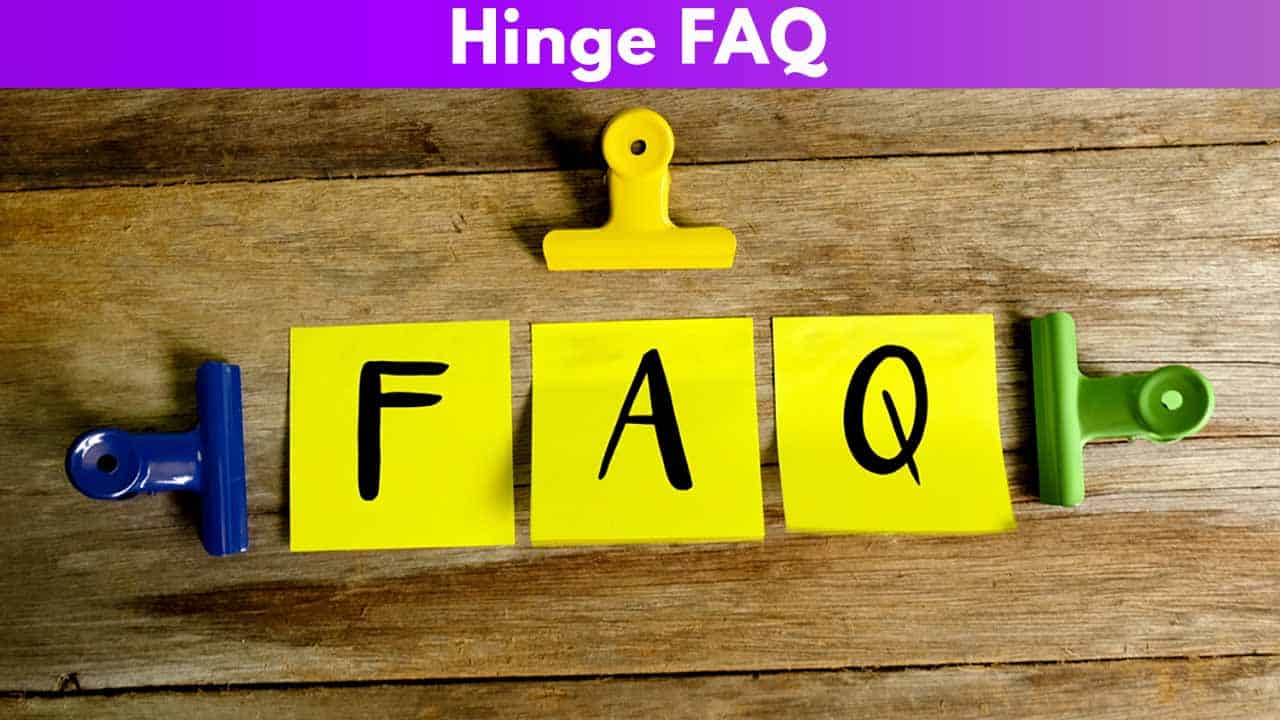 Whenever you are dealing with a new dating website, there must be some additional questions no matter how much input you get.
When it comes to Hinge, these are the questions that trouble us.
1. How do I undo skip?
You can undo the most recent skip (only) of someone's profile in Discover/Likes You sections. Simply tap the back arrow located in the upper right corner of your screen.
2. What is Video Chat?
Video Chat is an option that will soon be released by Hinge so that the members can stay in touch even when they need to be apart.
This feature will become available only after the members have exchanged messages, which is great in terms of avoiding calls from people you haven't spoken and you don't intend to.
Overall Rating
Finally, we've come to Hinge' overall rating. Based on everything we said, it is safe to conclude that Hinge fares rather high, and that is 4/5.
4. EliteSingles
As our list of best dating apps for long term relationships continues, we've reached a more of a sophisticated dating app.
EliteSingles serves to provide the best dating experience for mature educated singles focusing on serious dating.
The working principle here is completely different from the ones previously listed. In this case, after the registration, you need to fill out a rather detailed questionnaire about yourself and also rate some of your qualities, such as how logical you are.
This is definitely an option that requires more time and effort, but the result is surely there.
Let's check the details!
Ratings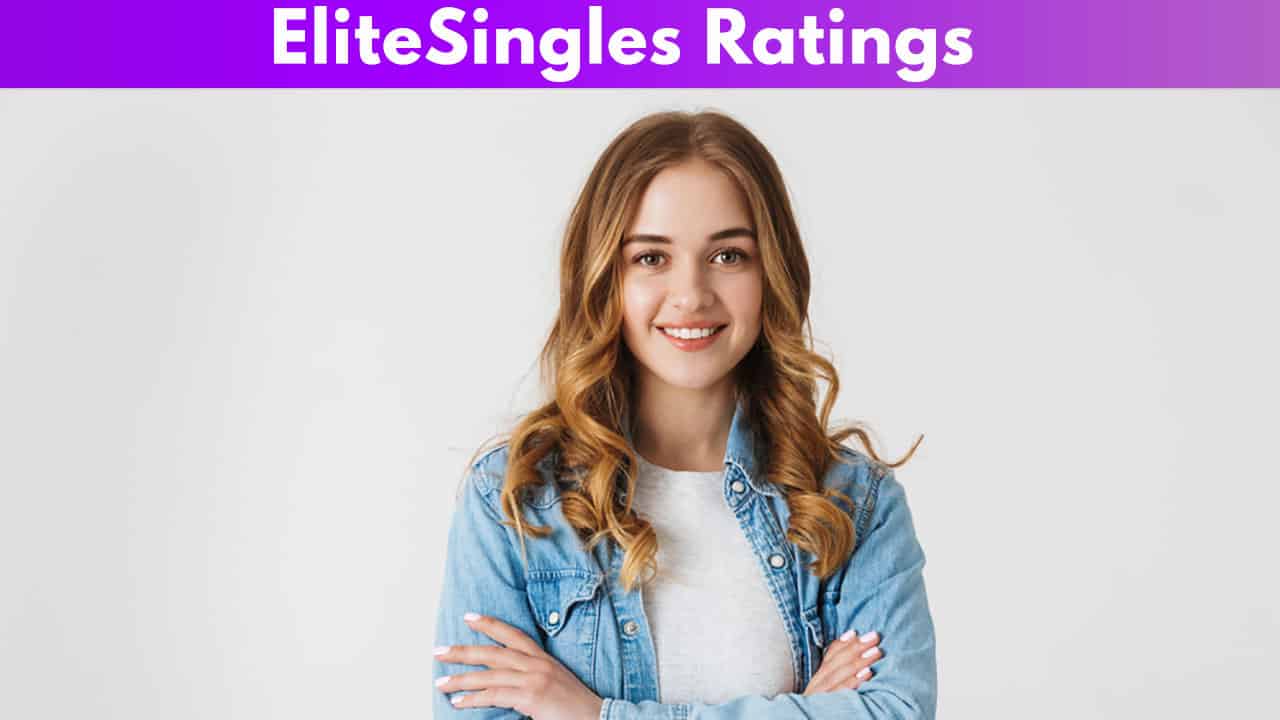 Signing up – 3/5
Making Contact – 4/5
Profile Quality – 4/5
Pros and Cons
For some, EliteSingles might yet be one of the optimum serious dating apps, while some will say it has a few defects.
Let's see how this works in practice.
Pros
Dating pool comprised of highly educated professionals
Vast dating pool, including international and gay dating
Focused on the quality of matches
Cons
The too lengthy registration process
New members might give false input about their qualities (everyone will say they are not jealous, so they leave a better impression)
Demographic Makeup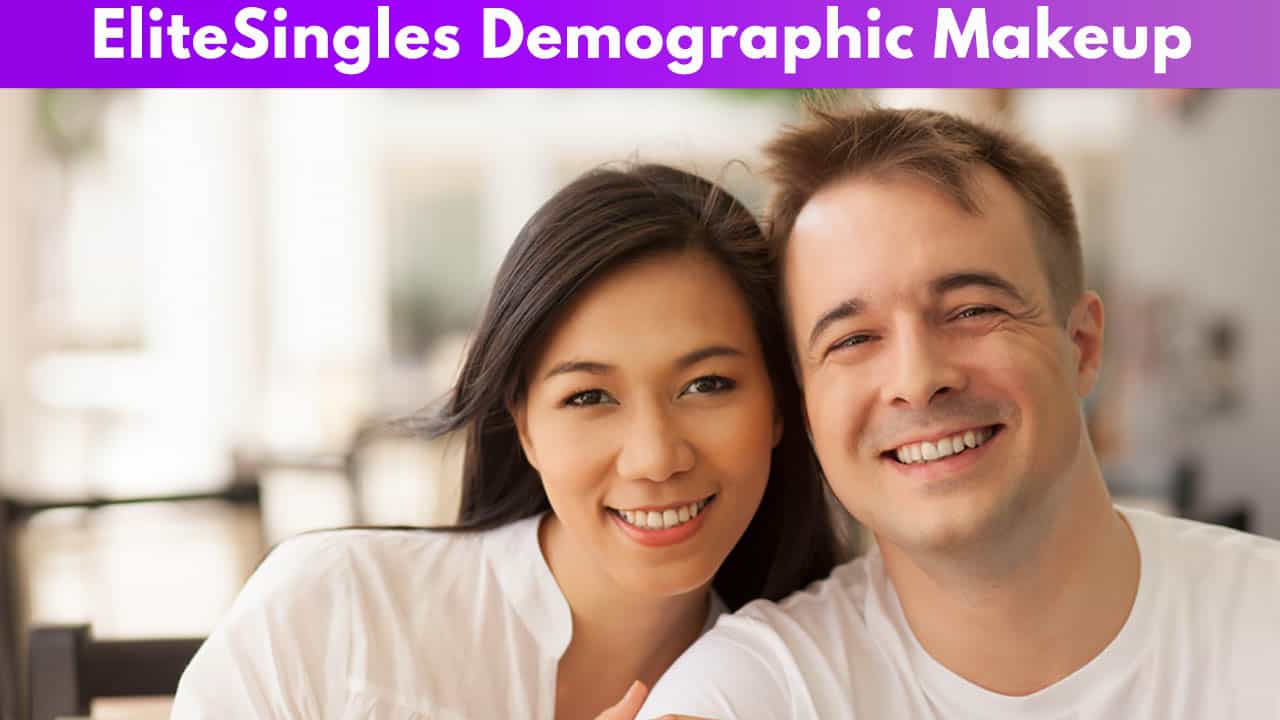 To be honest, this might easily be the most diverse of sites on our list of best dating apps for real relationships.
The site features multiple forms of international dating such as Black, Jewish, Muslim, and Latin dating, as well as it is very welcoming senior members with their Over 50 dating option. So, if you have any seemingly insurmountable obstacles with international dating, EliteSingles is here to help you!
Besides, the lesbians also have their dating chance with EliteSingles as well as single parents.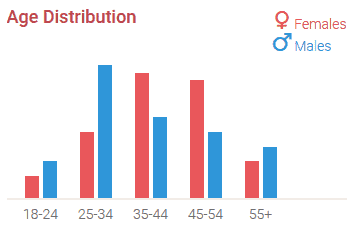 Some 90% of its users are individuals in their thirties with above-average education and with a job at their hands.
While more than 5.000.000 users come from the USA, the site is also rather popular in 25 other countries, most prominently in the UK, Canada, Australia, NZ, South Africa, etc.
Typically, you will find more women than men in every age group except the one from 25-34 years old. This is where the men are more dominant.
Who is it for?
The answer to this question is rather simple.
This is an online dating platform for all those highly-educated singles with jobs and/or kids (single parenting) who don't want to play games and need an equal partner who understands that you have other things to do besides being somebody's partner.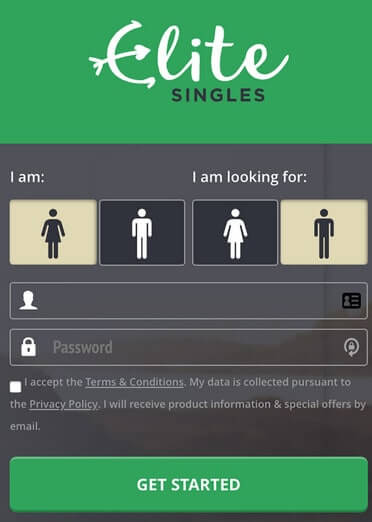 Ease of use
Although at first it might seem that this is a complicated platform to use, the "complications" end as soon as you complete the questionnaire. And, this is how easy it is to use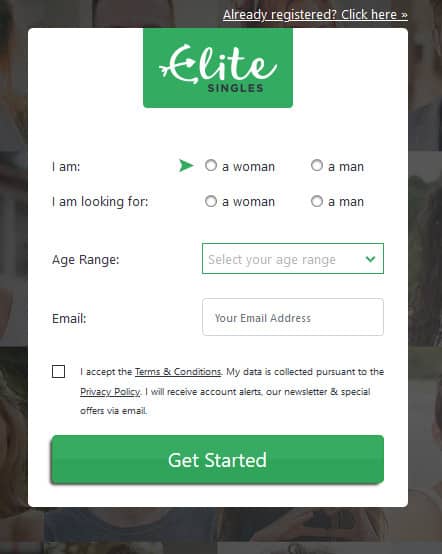 Desktop Version
After you've done answering the questions, you are free to check your Match Recommendations, Have you Met section, or Advanced Search.
The site is generally designed to help you find easily everything you're looking for so you don't have to spend too much time figuring out how it all works.
The platform was originally intended as the desktop version so all the features are easily accessible.
Mobile Version
EliteSingles is aware of the need to keep the spark going even when you're moving around without access to your desktop.
This is why they designed an app that you can download for free for iPhone and Android devices.
The app also features simplicity and ease of access to all the features.
You can log in to the app with your usual details and proceed to find a match even when you are on the go.
FAQ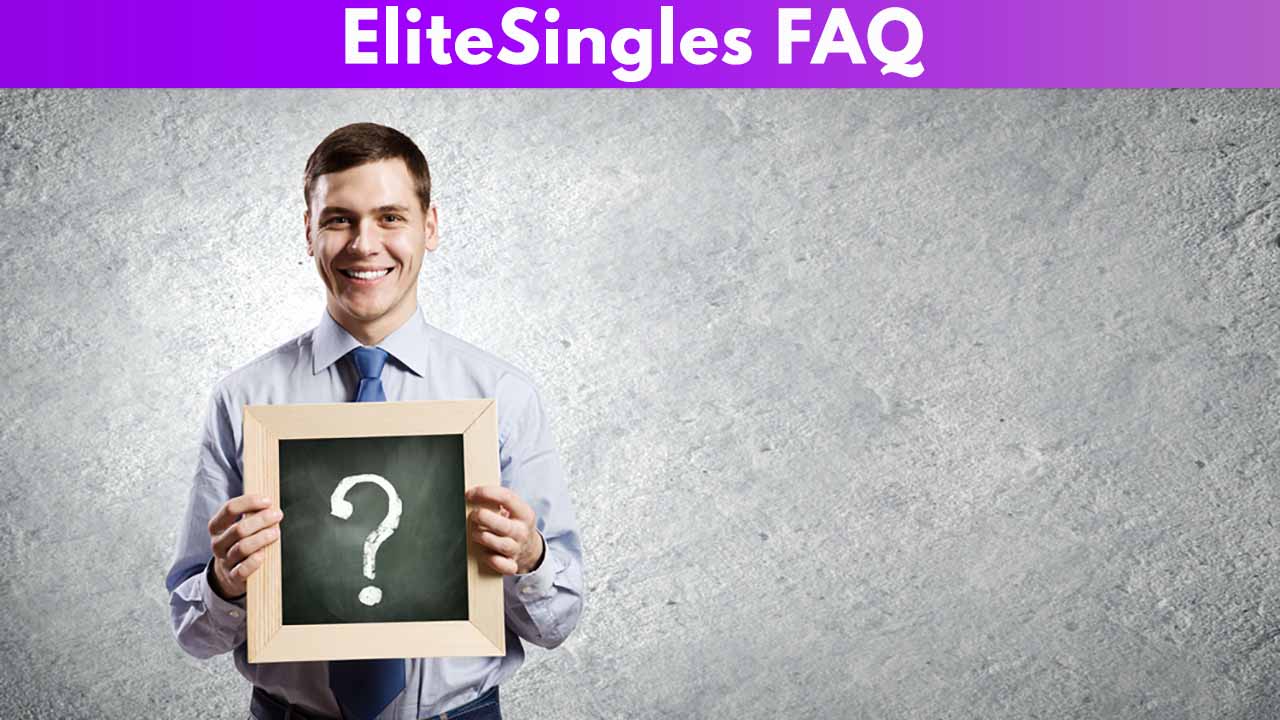 As for the additional doubts you may have on EliteSingles, let me try to clear out at least some of them.
1. How secure are my personal details?
EliteSingles is deeply committed to protecting your safety.
Among multiple ways they achieve this, let me single out that they never transfer your details to third parties and they incorporate an anti-fraud system that protects you from potential abuse.
2. How can I contact a match?
EliteSingles provides multiple ways to get in touch with your match. Some of the most interesting ways are Send an Icebreaker/, Comment on/Like photos, or send a personalized message.
Overall Rating
As for the overall rating and chances to find someone, these would a 3.6/5. It might seem low, but this is just due to the registration/questionnaire. Once you push through these, the site is just the right thing.
5. Once
Another site/app that may be observed as the best dating app for relationships is Once.
Although it features a rather strict and detailed application process it is still dedicated to personalized dating.
We can safely say that this is a dating app where you and your profile are sort of verified in real-time since your Facebook friends can write reviews about you.
Ratings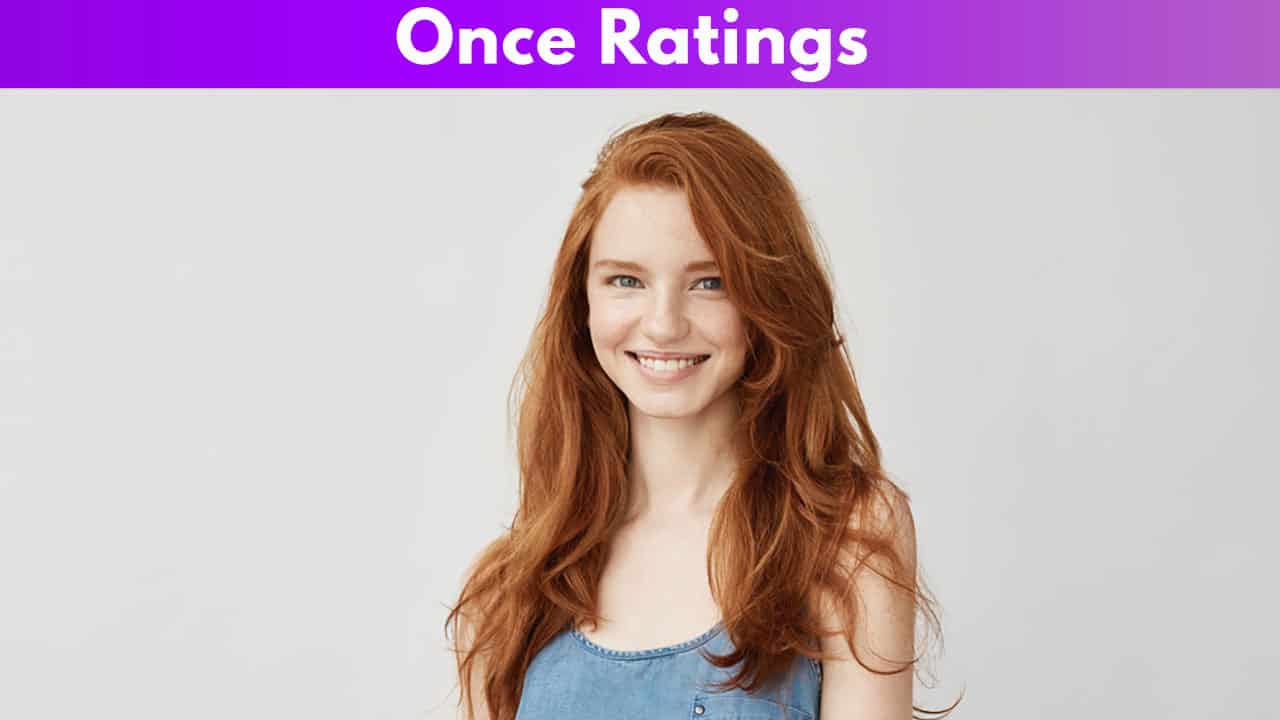 Signing up – 3/5
Making Contact – 3/5
Profile Quality – 4/5
Pros and Cons
Let's dig in to find the good and the bad sides of Once.
Pros
Diverse dating pool
Team of living people acting as your matchmakers
Cons
Restricted contact options
Demographic Makeup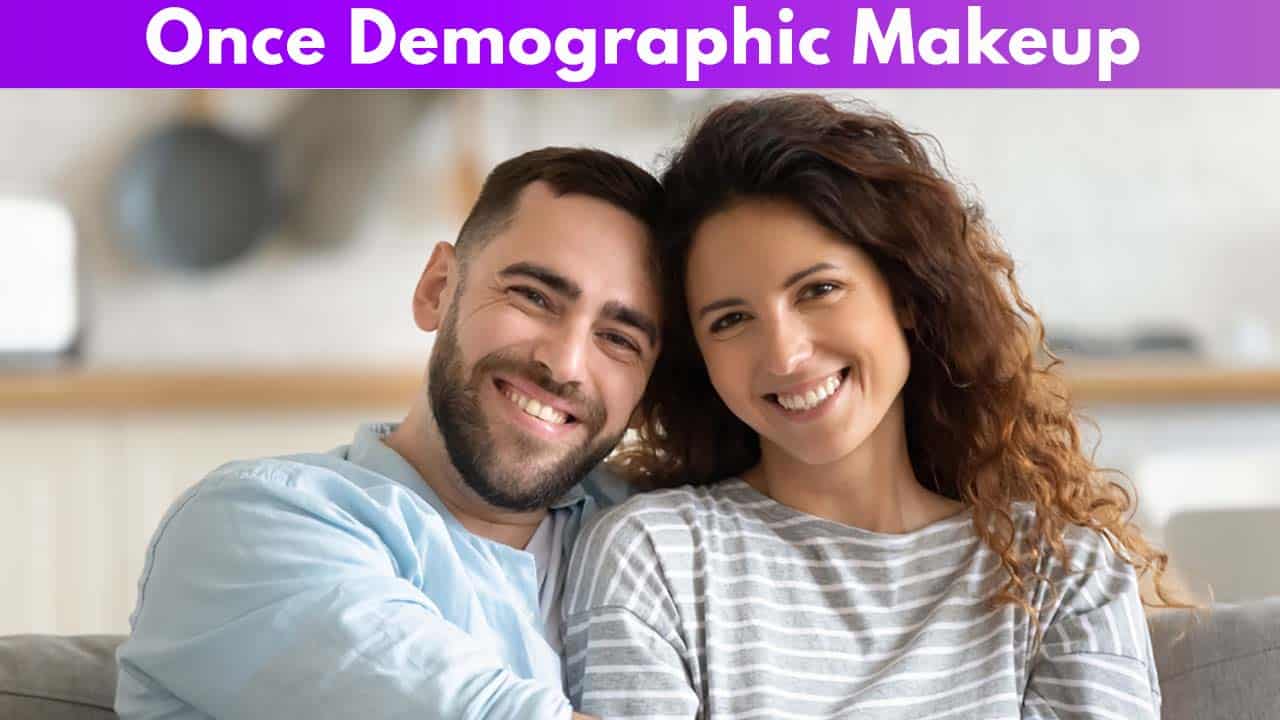 Once is still not so popular in the USA, but it's worth a shot if you are into serious dating with people from Europe.
Although founded in Switzerland, the largest site traffic comes from Italy, followed by France, Germany, Belgium and Switzerland.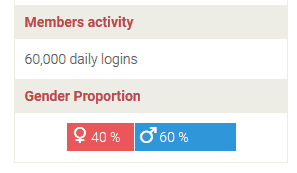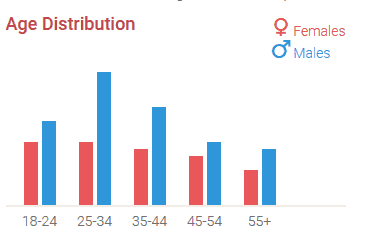 In general, the majority of users are women in their late twenties and early thirties.
Who is it for?
This is a perfect choice for all those who are tired of swiping, searching, filtering and passing/liking. Here you just need to rate somebody's photo and based on such inputs your matchmakers will do the rest.
Besides, if you prefer European men and women, this will be a refreshing app to try compared to what you are typically used to.
Ease of use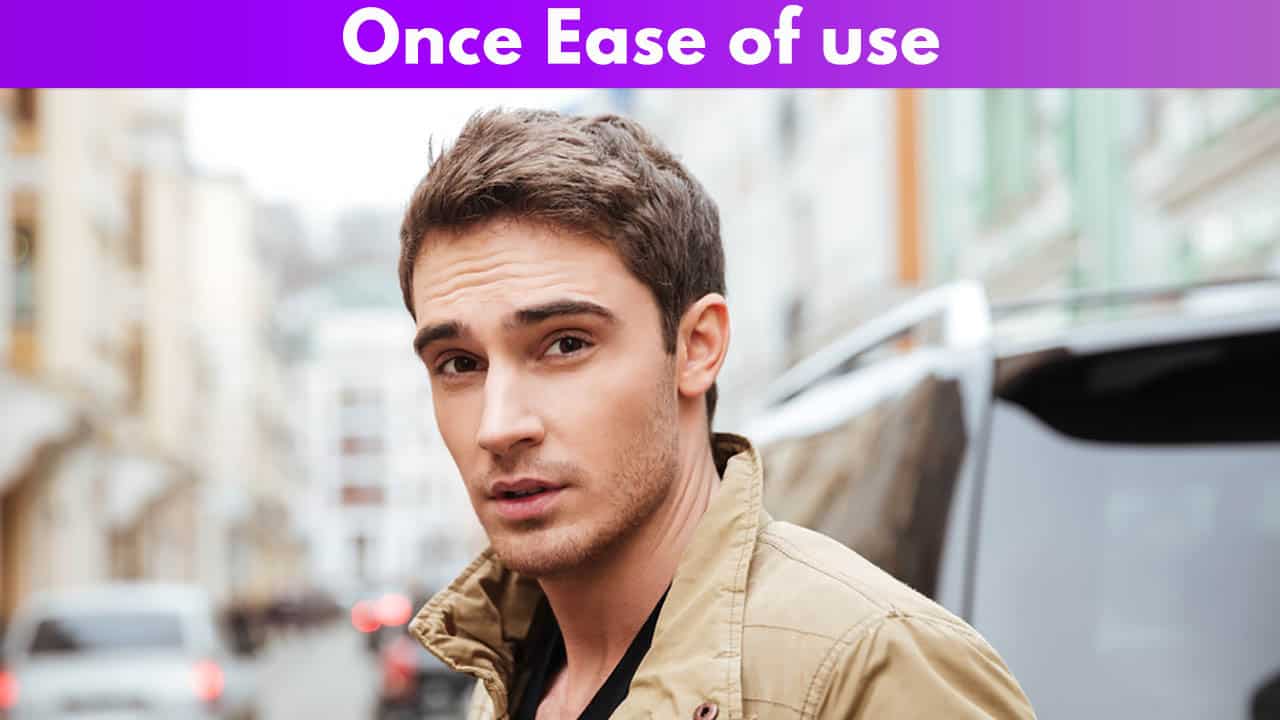 Having in mind the real-time matchmakers, the use of the site must be as simple as possible. Let's see how this works in practice.
Desktop Version
Once is designed to work equally well as the desktop version and as the mobile app too.
Once you register to Once, the options and feature are all available at a glance and everything is made easily accessible.
This is appreciated in an online dating site especially when you know there is a team of people doing the hard part of the job.
Mobile Version
Once mobile app is designed to work with equal simplicity as its desktop counterpart.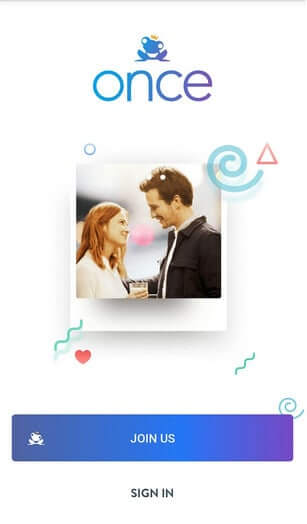 You can download it for free from Apple Store or Google Play and give a chance to dating Europeans, for a change.
FAQ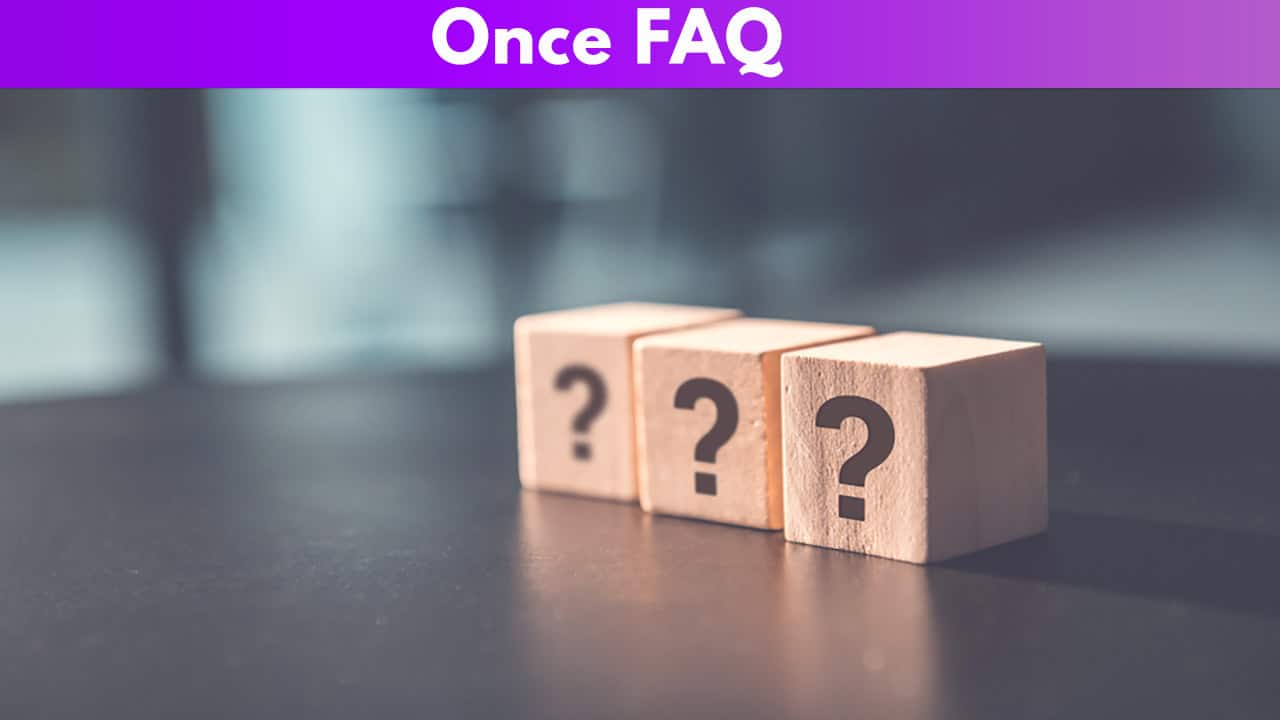 I know you have multiple questions about Once, but here are some of the frequent ones.
1. Do I have to pay to use the app?
No! The download is free so as soon as you log in you will get a match proposition. When they like you back, you can chat with each other.
2. My matches do not speak the same language
Once's matchmakers constantly strive to make matches who share a mutual language.
If you are matched with someone who doesn't, the reason could be that they are interested in learning something about your country.
Go on with it, you might like it!
Overall Rating
Generally speaking, the overall rating of Once is some 3.3/4 just because it is still new and unknown. However, if you are willing to try something different, don't skip Once.
Final Word on The Best Dating Apps for Relationships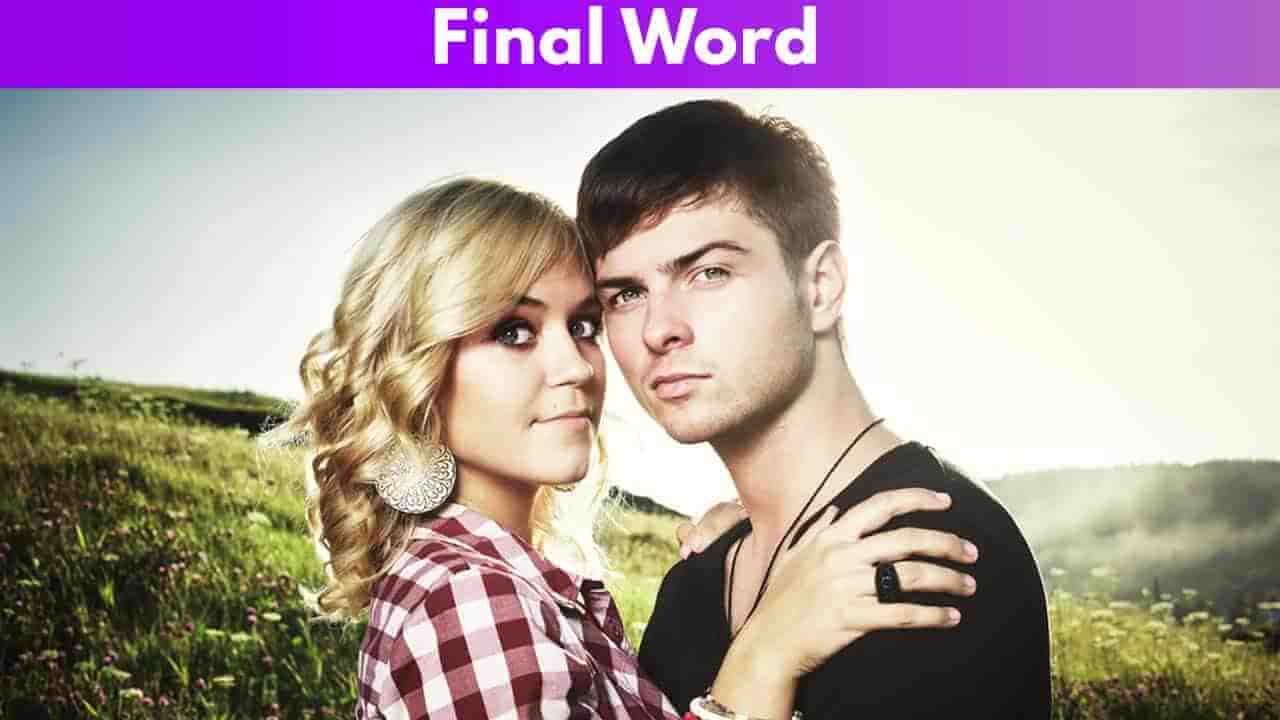 Here I conclude my non-exhaustive list of dating apps for serious relationship.
Don't be shy, give a try to all them and share your experience in the comments!
Best of luck!