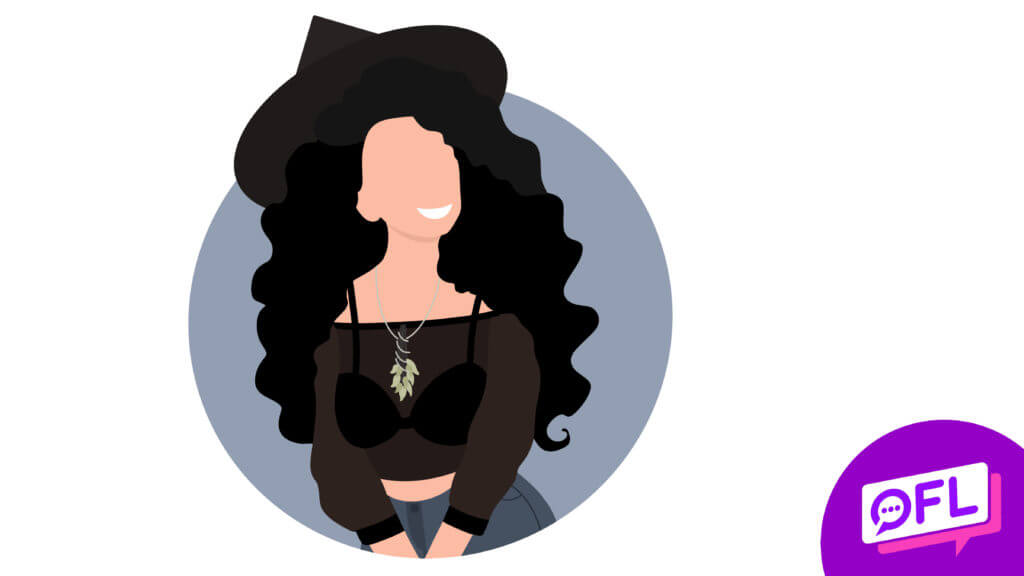 If you are a Wiccan and you've ever wondered if there are dating sites that specifically target people with your beliefs, then you are in the right place.
Because in this article, we are going to cover the most popular Wiccan dating sites on the internet today.
And yes, there are a fair number of them to be found online.
Each site will be giving an overall rating following an in-depth look where we cover:
OFL Top Recommendations based on 100,000+ Survey

"Serious Relationships"
"Discreet Hookups"
"Best Course for Men"
"Quick Flings"
"Normal Hookups"
"Our Quiz"
Without a doubt, this is a must-read article for Wiccans on the lookout for love.
Is your dating app giving you the best chance for success?
Make sure to take our online dating site/app quiz to find out.
It's a fact that people who follow our dating site suggestions have on average 2 extra dates per month.
Best Wiccan Dating Sites in Video Form
Audio (podcast) form for those of you on the go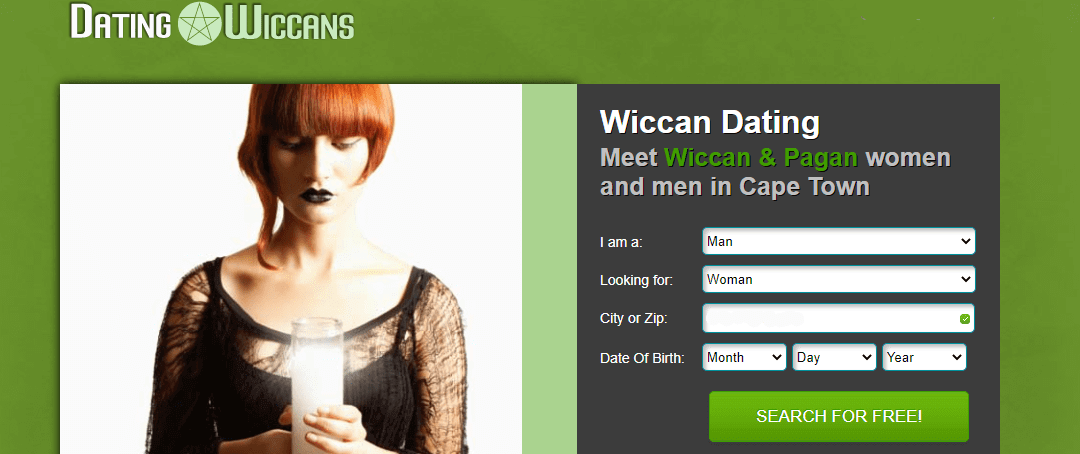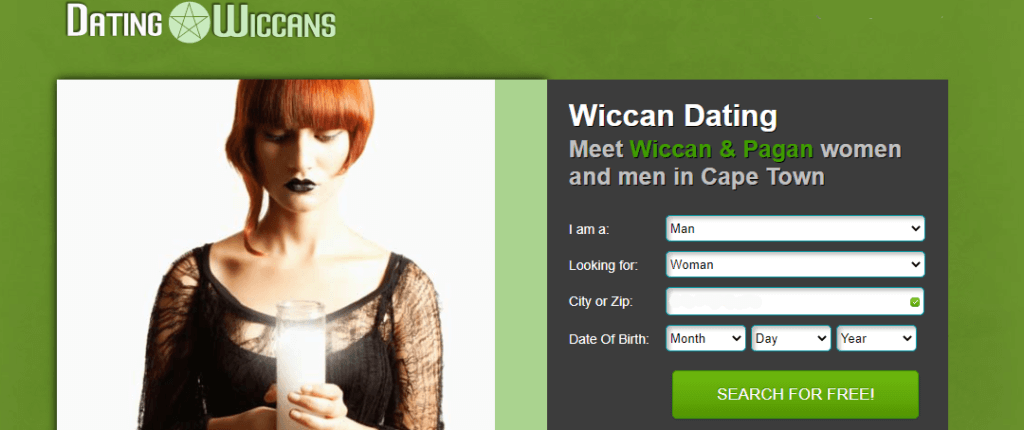 Signing up – 5/5
Making contact – 3/5
Profile quality – 3.5/5
Overall quality – 3.5/5
Registration is super fast
Includes an "Are you interested?" alert
Allows for a free icebreaker when joining up
OFL Top Recommendations based on 100,000+ Survey

"Serious Relationships"
"Discreet Hookups"
"Best Course for Men"
"Quick Flings"
"Normal Hookups"
"Our Quiz"
While alternative religions are on the rise around the world, they still are in the minority.
So as a Wiccan, trying to meet someone who shares the same spiritual view can be a little frustrating, especially if you use online dating sites.
Luckily, sites like Dating Wiccans make this a little easier.
It's not only aimed at Wiccans but also druids, pagans, shamans and others.
Of course, user numbers for extremely niche sites like this are going to be lower than most other dating sites.
That just stands to reason.
The advantage is that everyone that's signing up to use it in the same ballpark as you are.
There's no need to broach the subject of spirituality at all.


Ease of Use "mobile and desktop version"
Wiccan dating site or not, there are a few procedures that you are going to need to follow to confirm yourself as a user of Dating Wiccans.
At this point, that's going to have to be done through the registration page as there is no Dating Wiccans app at all.
Dating Wiccans allows for gay and lesbians to sign up too.
The registration process is just like any other dating site where you need to provide the necessary information like your gender, location, date of birth and the gender of the matchups you want.
The second step of registration requires a username, password and email address.
Within two minutes, you are already be directed to the site.
But your work isn't done yet.
You will still need to provide:
Your name
Upload a photo
Provide appearance parameters
Give your ethnicity
Give a profile headline and a description
And then you are in.
Dating Wiccans is your typical dating site.
It's got all the tools you need to help you find love.
While I am not going to go through them all, I want to highlight some aspects of the site that you probably will make use of in your quest to find that perfect Wiccan.
For example, as soon as you log in for the first time, the home screen displays matchups for you in the form of Radid Match, a roulette-style matchup game.
I tend to not use these much but they are popular, that's for sure.
I prefer to search for my own matchups and there are a couple of ways to do this:
Who's online: Shows you all the members of the site that are currently online
Search: You can either launch a quick search from the tool located on the right-hand side of the screen or you can use the main menu search item
As a regular user, there are only a few parameters that you can set but members get access to a premium search tool that allows for extras to be added.
These are mostly taken from profile entries.
There's tons of other information available to you on this site, so much so that it looks cluttered at times.
I am not going to bore you with all the details but as an example, you can see who has viewed your profile, who has favorited your profile, how many users are online and more.
You can also edit your profile.
That's something you must do as during the registration process, you would have only filled in the basic information.
Contacting other users is limited without membership.
You can, however, send them an alert where you ask if they are interested in you.
That's the route I would take in making contact.
If they respond, then you can consider membership.
Also, Dating Wiccans allows you to send a free icebreaker.
This is the perfect way to announce yourself to other users on the site.
As a member of Dating Wiccans, there are a few key features that you can make use of.
This includes:
Email and flirt without restriction
Unlimited instant messaging
Extra privacy options
See all photos
For me, the messaging is key because how else can you get into contact with others.
And you can try the site out before committing to long-term membership with the 5-day trial option.
Here's a breakdown of the prices for membership:
5-day trial membership: $4
1-month membership: $29.99
3-month membership: $39.99
Those are very competitive prices.
Many niche sites like to charge high membership prices because of what they have to offer a select group of users.
I think that those behind Dating Wiccans have chosen the other route in terms of using lower prices to attract more members because the target market is already small to start with.
And of course, the extended membership option over three-months is where the most savings are to be made.
1. I'd like to try the site out to see what it offers. Do I need to purchase a membership to do so?
No, you can do that by given the trial membership a go.
It's a five-day membership for just $4.
2. I've found the perfect match. How do I deactivate my account?
Click on "Settings" in the main menu bar at the top of the screen.
Then on the left-hand side of the screen, there is a "Deactivate Account" tab.
Click on that to remove your account from the site.
I can highly recommend Dating Wiccans as an online dating portal.
I was pleasantly surprised to find a ton of matchups in my area, despite the fact that I live in a small city.
The site itself is easy to register for and has everything you need in your search to find a Wiccan partner, or even just for friendship.
It gets 3.75 out of 5 as an overall score.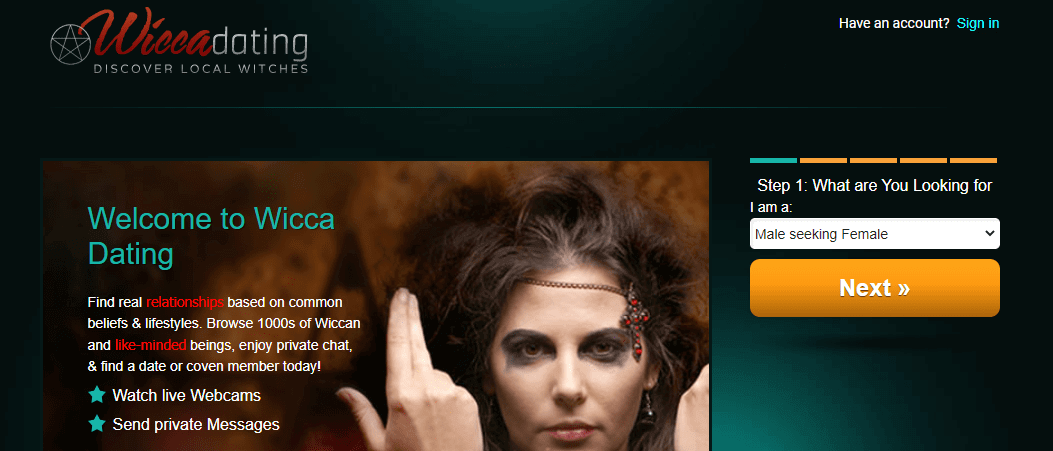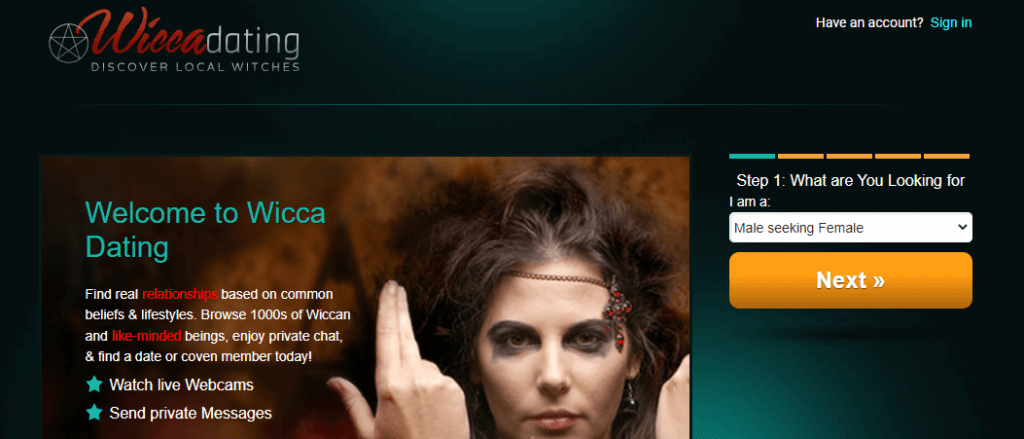 Signing up – 5/5
Making contact – 3.5/5
Profile quality – 4/5
Overall quality – 4/5
Super quick registration
The opportunity to flirt with other users using a specific pre-generated message
5-day trial membership
You need a membership for effective communication
As Wicca Dating says, sometimes you need more than magic to help you find friends, a date, or perhaps even love.
And when those love potions don't do the trick, this site can certainly help Wiccans find love.
But in all seriousness, this is just another excellent dating site that's aimed at Wiccans across the globe.
Although they don't mention it on their site, it's also a site where others like shamans, pagans and druids might have profiles too.
But the more the merrier, right?
In my research on the site, I was not able to find user numbers but you can bet your bottom dollar that this will be a smallish, but growing user base.
Let's find out more about how the site works.


Ease of Use "mobile and desktop version"
Yep, you've probably guessed it.
No app.
It stands to reason though, why would a dating site that's for an extremely small user base spend money on making an app.
Sure, it's convenient but for now at least, you are going to have to register through the Wicca Date process.
I am not going to talk you through that either, because it's so simple to do.
You won't need to validate your email and in less than two minutes you will be given access to the site.
You've still got a few steps to complete, however, and this revolves around your profile including appearance parameters, ethnicity, the age range of matchups, lifestyle questions and a profile pic.
And that's it.
Overall, the design of Wicca Dating is extremely appealing with black dominating the color scheme (but in a good way).
Most of your navigating on the site will be done through the menu at the top of the screen.
If you've used dating sites before, nothing will be new to you here, and if you haven't they are all pretty self-explanatory.
Your home screen includes a roulette-style matchup game which is a great way to find people that are near you.
Of course, you can use the quick search bar on the right-hand side of the screen to search for more exact matchups based on gender, age-range and if they have a profile picture or not.
Or use the Advanced Search under the main search menu to add even more search parameters to fine-tune your returns.
Wicca Dating also includes an introduction service that you can use to broadcast a simple message to users near you.
To contact someone you can send a flirt.
Choose from 21 different messages to introduce yourself and see what happens from there.
That may be free but messages are for members only.
Before you start firing off flirts (or messages), make sure to complete your profile.
Here's a breakdown of the three different options you have when it comes to taking out membership on Wicca Dating.
5-day trial: $4 (rebill at $29.99 per month if not cancelled)
1-month: $19.99
3-months: $29.99
Please note, these were converted from another currency into dollars.
With membership, you can:
Send unlimited messages
Send unlimited flirts
See all user photos
See all user videos
See social network identities of users
1. I've read that the site includes an introduction service. How does that work?
Wicca Dating's introduction service is the perfect way to get your profile out there.
Basically, it allows you to send a short message to all other users that are near your location as a way of introducing yourself.
2. I love to make detailed searches with a number of parameters when using dating sites. Can I on Wicca Dating?
Yes.
Even as a free user, you have an advanced search engine at your disposal.
With its competitive user pricing as well as a trial membership so you can try out the site, Wicca Dating is well worth considering.
Not only does it provide members with a number of excellent features but the site is so simple to register for.
It really only takes two to three minutes to get yourself online.
Wicca Dating gets a rating of 4.1 out of 5.

Signing up – 4/5
Making contact – 3/5
Profile quality – 4/5
Overall quality – 4/5
Includes a trial membership option
Like-minded user base
Small user base
Cluttered website design which takes getting used to
Date A Wiccan is another niche site aimed at Wiccans all over the world who are looking for love.
Whether they truly are the "#1 Wiccan community on the internet" might just be a marketing bluster but there certainly is a community of Wiccan singles here.
Some are looking for friendship, others for something deeper but rest assured, the site is active.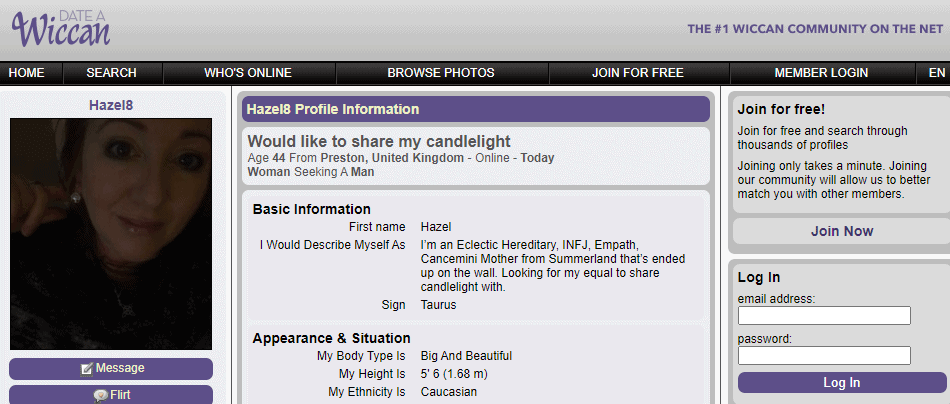 Ease of Use "mobile and desktop version"
While there isn't an app for Date A Wiccan, the site is optimized for mobile view.
If you do access it on your mobile however, you will need to scroll to the bottom of the page to select mobile view option.
So if you are someone who would prefer to use your mobile when browsing a dating site, perhaps this is the right site for you to try.
The sign-up process with Date A Wiccan doesn't throw up any curveballs.
Just make sure that you do complete your profile once you get on the site for the first time.
Especially in a site with fewer users than other dating sites, because of the target market it serves, completing your profile is a must.
Here's what Date a Wiccan has to offer to help you find matchups:
Rapid Match: A roulette-style matchup up game that you can access from the home screen
Search: Regular users can only make use of a search engine with a few parameters such as gender, age-range and location. Paying members get an advanced search engine where they can add various parameters, for example, you could search for matchups that don't smoke.
Who's online: Look for potential matchups by browsing through members that are currently online.
If you'd like to contact someone who interests you, you can only send a flirt.
Like most dating sites, messaging on Date A Wiccan is a member privilege.
Other than messaging, membership of the site means you can activate extra privacy modes, see all member photos, send as many flirts as you want to other users as well as the ability to send emails.
With a five-day membership trial costing just $4, if you are unsure of whether this is the site for you or not, you can at least try it out fairly cheaply.
Membership options at Date a Wiccan are for either one or three-months:
1-month membership: $29.99
3-month membership: $39.99
Just like its competition, Date a Wiccan keeps membership prices very competitive.
1. Is Date A Wiccan safe?
Yes, this is a safe, registered dating site.
Of course, you are responsible for your personal safety, so trust your gut feel at all times.
2. Can I browse all other users' photos on the site?
No, you cannot as a regular user.
That's a member-only privilege.
Today, Date a Wiccan gets a worthwhile 3.75 out of 5.
It's a site that's very similar to its competitors and includes many of the same key features that they do.
But that's all dating sites, right?
There's a small but dedicated user base here.
If you live in a large city, you are going to be able to find Wiccans near you.
In smaller towns or outlying areas, you might not be as successful.
But there's always long-distance love.
It gets a rating of 4.1 out of 5 overall.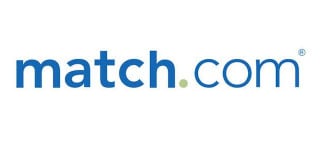 Signing Up – 4/5
Making Contact – 4/5
Profile Quality – 4/5
Overall Quality – 4/5
A very popular commercial dating site
You can search for other users by their religion
Match has apps for Android and Apple handsets
Member-only messaging
You going to have to work a little to find Wiccan users but it's not impossible
We've looked at a range of Wiccan-only dating sites.
While they all have potential, the one thing they do lack is the user number that a commercial dating site would have.
That's an advantage and a disadvantage.
The advantage that all the users on those sites are Wiccans, while the disadvantage is that you may never find a user near where you live.
That's where Match comes in.
This is an extremely popular commercial dating site, with over 20 million users, many of them from the United States.
And you can search for users via their religion, which although you cannot specify Wiccan, includes options for spiritual and other.
So while it might take a little bit of time to look through profiles looking for a probable Wiccan match, the sheer user numbers on Match make that worthwhile in my book.
Ease of Use "mobile and desktop version"
As I said earlier, the beauty of Match is that you can make it work for you, no matter what.
That's because it's not a website only like many of the Wiccan sites covered above.
Many of us love the convenience of dating apps on our smartphones and Match brings that to the party, no matter what handset you have.
Signing up is simple too, especially on the app.
You don't even need to verify your email address.
But make sure you do answer all the questions asked, many of which help to build your profile and give Match the best chance of providing you with matchups.
Whether you are using the app or the website, finding your way around Match is pretty simple.
There's nothing here that you won't understand, even if you've never used a dating site before.
Remember, you can search for other users by specifying certain parameters that are non-negotiable for you.
As I mentioned, this can be used to help narrow down the user base when looking for other Wiccans.
That's because in the religion search parameter, you can set it to "Religion: other".
While that's not only going to bring up Wiccan profiles, it means you can cut down the field significantly, although there still remains lots of work for you to do from your side to find Wiccans in amongst the returns.
In terms of design, Match only has a few menus and has a modular design that makes it so simple to navigate the site.
Of course, you probably going to have to send a message to people you think might be Wiccans.
But that's not possible for a regular user as Match messaging is only for members of the site.
Another way to find potential Wiccans is to frequent the chatrooms you will find on the site.
Again, that's for members only.
So the question then is, what does membership to Match cost?
When it comes to membership of Match, there are two options.
3-months – $12.99 per month ($38.97 once off payment)
6-months – $9.99 per month ($54.94 once off payment)
12-months – $7.99 per month ($95.88 once off payment)
3-months – $14.99 per month ($44.97 once off payment)
6-months – $11.49 per month ($68.94 once off payment)
12-months – $8.99 per month ($107.88 once off payment)
1. Is there a calling feature on Match?
As a premium member, you have access to a feature called "Match Phone".
With other members' permission, you can now call them on the phone.
Yes, it is.
Match is one of the oldest dating sites on the internet.
In fact, it was established as far back as 2003.
In terms of a rating, I give Match 4 out of 5.
It's not the perfect dating site for Wiccans but it has tools in place that you can make it work for you if you are prepared to take a bit of time in pouring over matchups that you find.
Obviously, the big advantage here is the sheer number of users this commercial dating site has over the other niche sites.
Yes, they are not Wiccans but many will be.
You've just got to be prepared to look.