Living in small towns in the U.S. has its charms, but more often than not, it can feel a bit isolated, especially in terms of dating.
Just like with your career, you will always have more chances of success if you relocate to a bigger city, but then comes the question of what are the best cities for dating or what are the best cities for single guys.
Finally, what is the best city for you and your dating life?
I'm here to answer these questions for you!
OFL Top Recommendations based on 100,000+ Survey

"Serious Relationships"
"Discreet Hookups"
"Best Course for Men"
"Quick Flings"
"Normal Hookups"
"Our Quiz"
Here's what I have in stock for you:
Let's find the perfect town for your dating life!
Is your dating app giving you the best chance for success?
Make sure to take our online dating site/app quiz to find out.
It's a fact that people who follow our dating site suggestions have on average 2 extra dates per month.
Top 10 Best Cities To Live In U.S.A. For Single Men
The cities on this list might be the cities that you probably suspected would be considered the best place for single man to live, but you maybe didn't know why that is or what the exact benefits of each city are.
Going through this list and considering what each one has to offer will help you decide where is the best place for you, as we are all different and you might have some specific needs, other than dating, that different cities might or might not offer.
If you're not on the lookout for a permanent stay in a new city and would prefer to just travel around and meet single women, then you could definitely use this list as a resource when deciding on what places you should visit, either alone or in a group of friends.
Most of these will be for the fans of a big city, so with that in mind, you might need to prepare yourself for maybe a higher cost of living than where you are currently, but also for way more lively nightlife.
As in the dating scene in every place around the globe, you should have your dating apps ready.
But, compared to smaller cities, you will probably have dating opportunities arise in more places than just the apps, so you can expect to meet women in different environments.
Without further ado, let's get into it:
As the capital of the U.S., it's no surprise that Washington has found its place on this list.
While it doesn't have the most inhabitants in the country, and I'll come to the bigger cities down below, it has some characteristics that could mean a lot to you.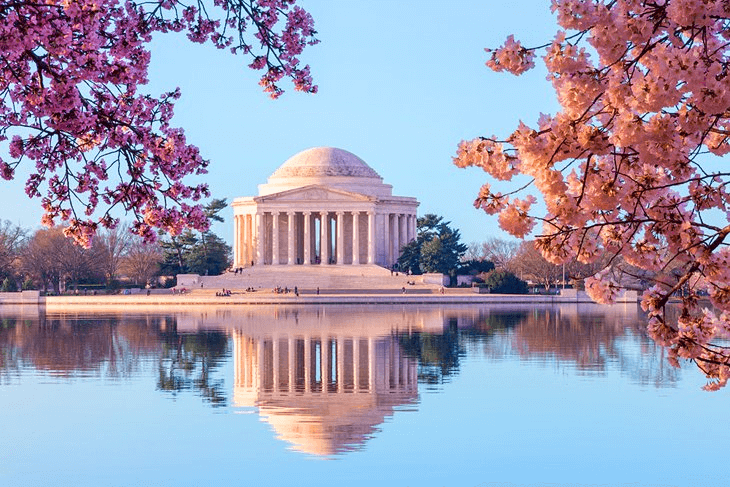 First and foremost, as this is the political center of the United States, the single people you meet here will probably be the most educated compared to most other U.S. cities on this list.
So, if highly educated and successful women are your cup of tea, then Washington, D.C. could be a good idea.
Another big plus is that it seems like Washington has a bit more women than men, as the ratio is 10:9 with women being in the lead, so you won't be likely to run into the problem of not having enough women around you.
If you don't like to lead challenging conversations with intelligent women, then this might be the city that you avoid on your trip; however, nights out with someone who can hold a strong conversation are something that's always interesting and memorable.
The first benefit of Philadelphia is that, just like Washington, this is one of the cities with most single women, as the women to men ratio are also 10:9.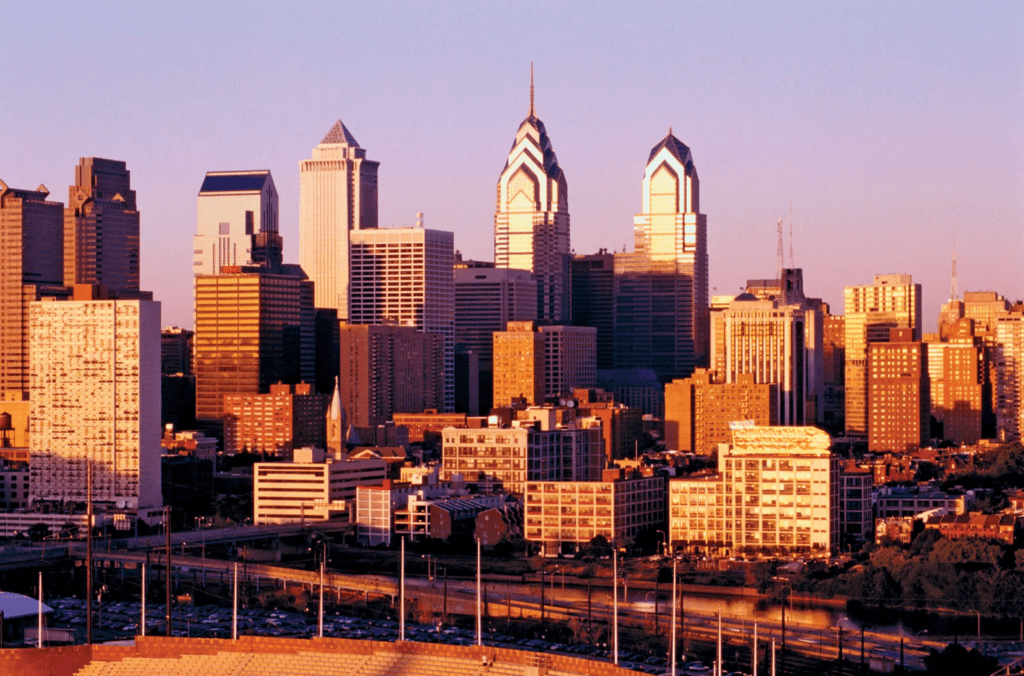 Compared to other best cities for single males, Philadelphia has affordability going for it, as the cost of living is much lower than most other big cities on this list, making it great for everyone who has a longer stay in mind.
Also, the nightlife is very developed and a strong suit of this top city for single men, so if you are someone who thrives in such an environment, you are sure to find dating success in Philly.
But, if you are more an outdoorsy type of a guy and would much rather spend the day somewhere outside in the fresh air, then you will also be in luck, as the weather here is pretty tame, so you won't have to worry about any surprise clouds.
If you are the type of guy who likes to spend time on the beach and who enjoys parading shirtless on an endless amount of beaches, then look no further than Miami.
This type of environment is where you'll be sure to meet a lot of beautiful women with the same amount of self-confidence as yours, which is a recipe for a fantastic summer fling, only in Miami, it's something that's available to you whole year-round.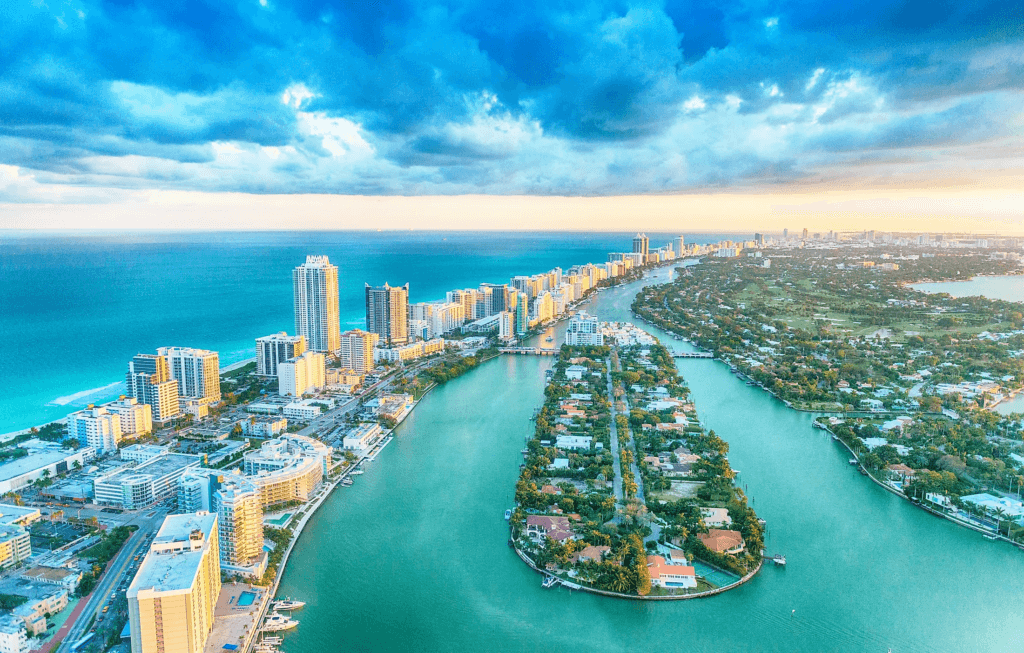 Girls usually come prepared to these types of places, and they are usually looking for the same thing as you are, so if you go on a guys' trip with a few of your closest friends, you are going to be very likely to meet a group of girlfriends who you will have a lot of fun with.
However, one thing to expect in Miami is the luxurious lifestyle that is prevalent there.
While you don't need to have a yacht to blend in, you can certainly expect that a lot of money will be spent on this trip, so it's your main task to make sure that it's all worth it.
Of course, L.A. has found this place on this list.
Similar to Miami, L.A. also has to offer a lot of fun in the sun and extensive nightlife, so if you like the sound of that and bikini-clad girls are something that you like to see, then L.A. could be the right location for you.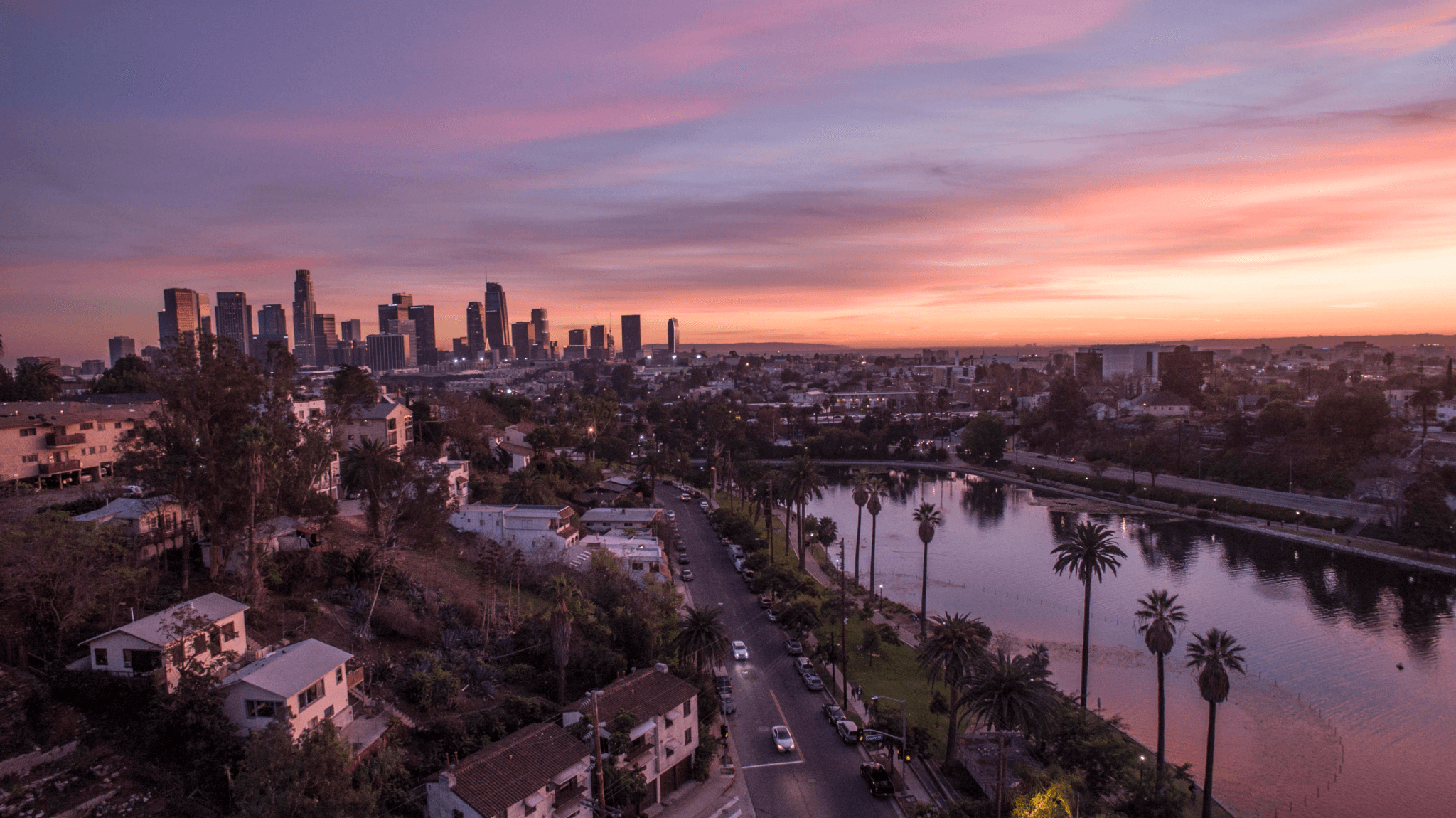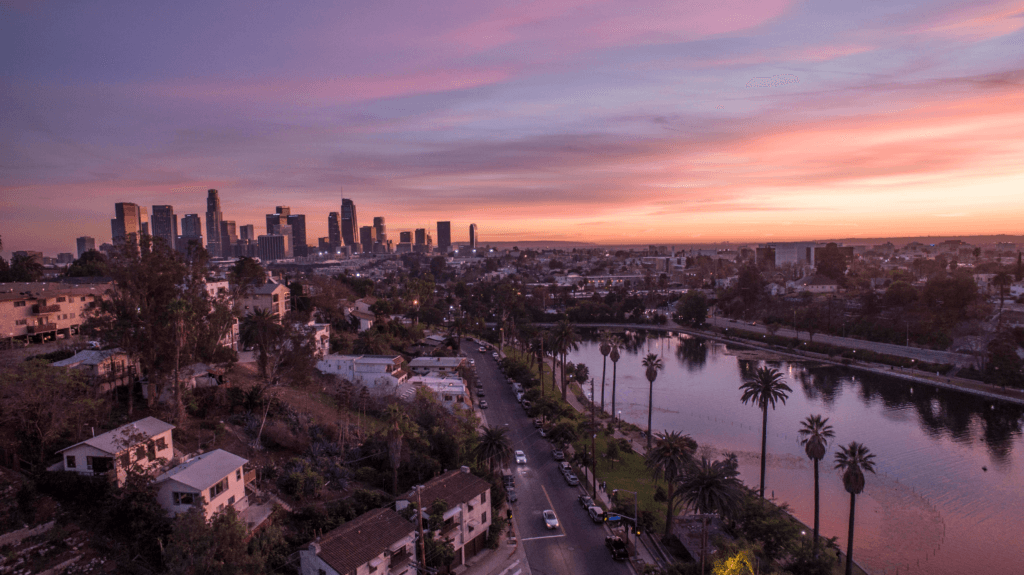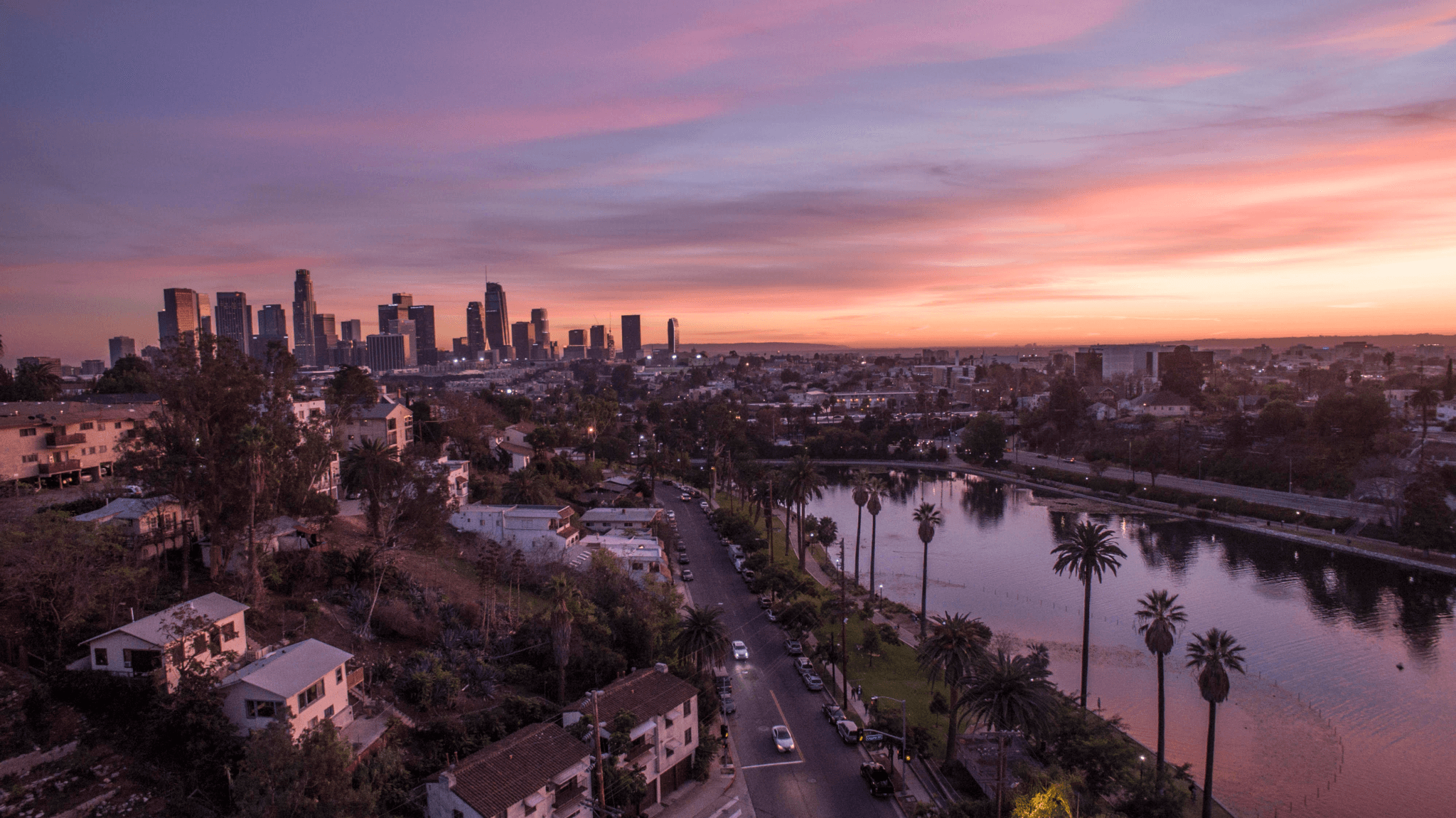 Of course, to fit into the L.A. vibe, you have to be strong on your wellness side, as it's not a rare occurrence that you might be asked on a yoga session on the beach at 6 AM to watch the sunrise with a green smoothie in hand.
If that's your thing, then you might've already considered L.A. without my recommendation; this could just be the sign you needed.
Hand in hand with this comes the fact that L.A. is full of creative types, so if you're one of them, you'll be very likely to find like-minded women here.
One thing to be mindful of, though, is that you don't need to and probably shouldn't blend in too much in the "wannabe famous" scene, as there are too many people of that type already.
This might not be the biggest city in the U.S., but it most definitely holds some of the most entertaining experiences in it.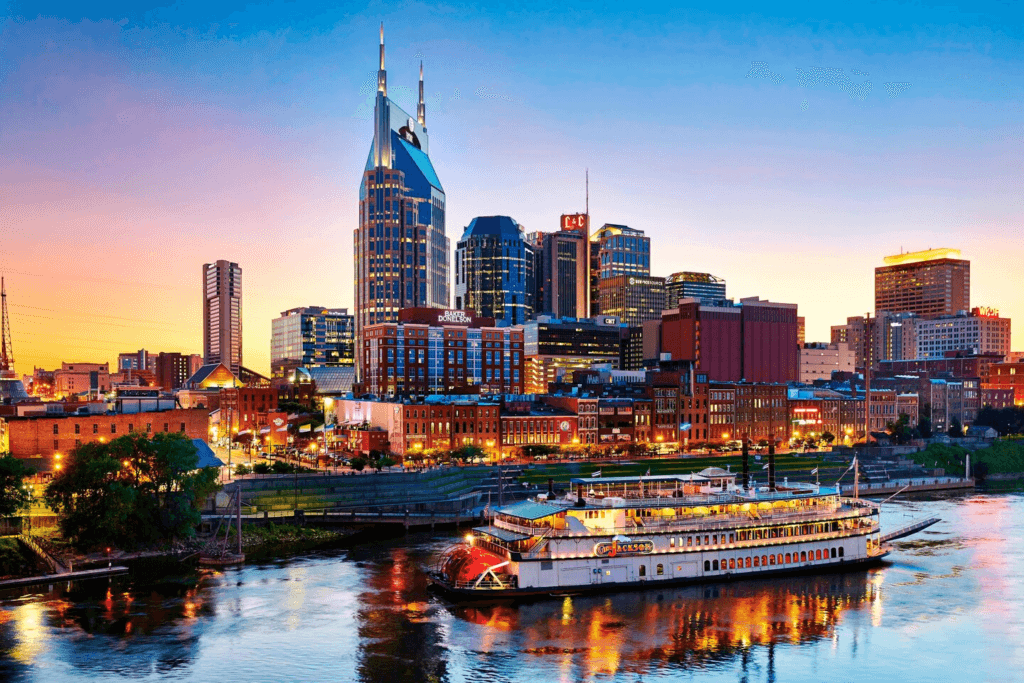 If you are on the lookout for crazy nights out with people who are also looking for that, then Nashville is an amazing option to go for.
There are lots of clubs as well as Broadway shows always on the program, so you will be able to meet lots of people who came here in hopes of having the craziest entertainment and fun.
With this comes endless opportunities for one-night stands, especially if you come across people who are tourists just like you.
So, pack up your crew and go for the wild ride that Nashville will offer you.
If you are, on the other hand, more of a dive bar type of a guy who's looking for a more relaxed environment and would like to meet the local scene, then all you need to do is make sure that you're located in East Nashville, as that's where you will find exactly that.
Finally, as expected, this is also one of the most affordable options on this list, so if you don't want to break the bank that much but still want to ensure that amazing times are going to be had, then this is the location for you.
Like most people, the first thing that comes to your mind when Texas is mentioned you probably have blond girls with cowboy hats in mind and a lot of denim.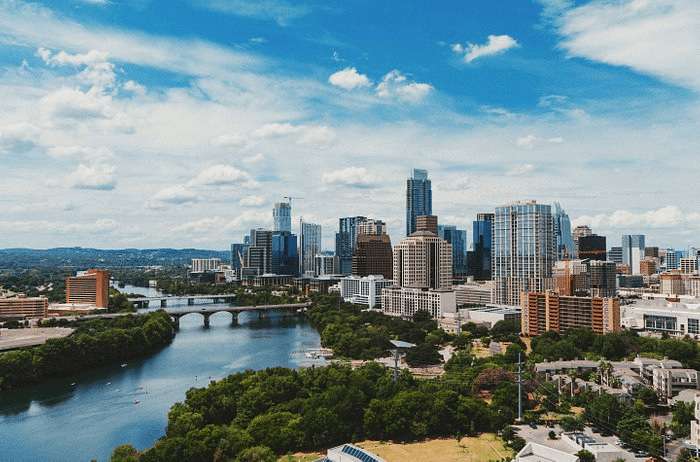 And if that's something you like seeing, then yes, Austin is an amazing place to be.
However, that's not all there is to it.
To many people's surprise, Austin is actually a very diverse city with women of a lot of different cultures being available there looking for some fun and romance.
Another fun thing about Austin that you might not have known is the fact that it is a big concert hub, so if you are the type of guy who likes going to concerts but also has a great time taking girls out on concerts, this is where you should be going to.
Boston is a favorite to a lot of people, and there are many reasons why that's very justified.
Boston is often compared to New York, and while there certainly are some similarities, this is a much homier version of New York, which, I would say, is a big advantage of Boston.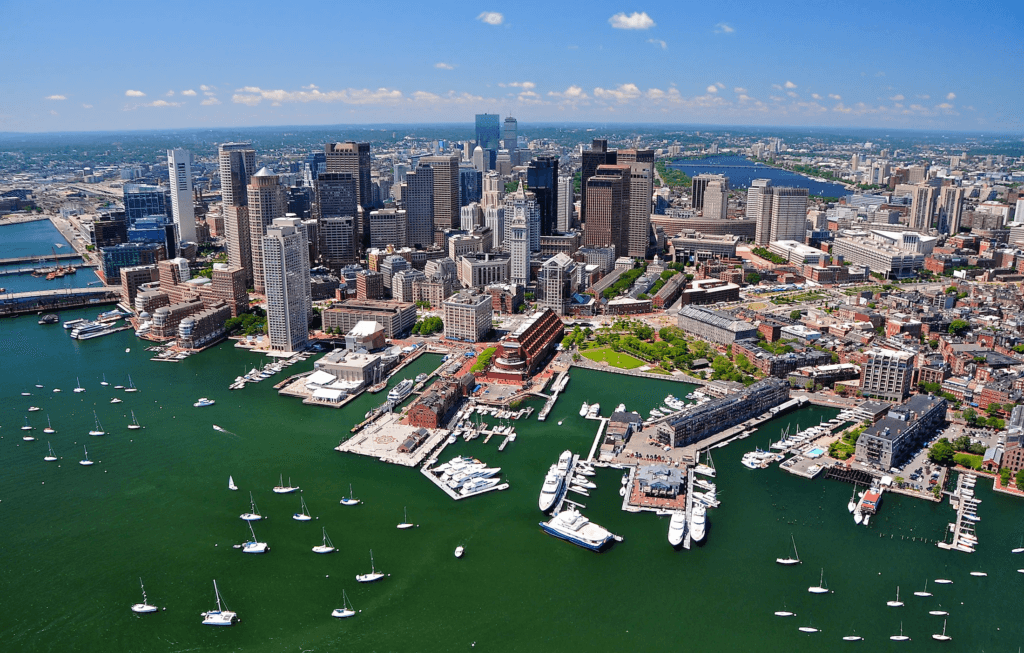 Similar to the previous cities, this one is also great for concerts, as it is a concert hub so you will always have where to go if you are a fan of music.
But, if you are more of a sports guy, and you enjoy going to games with girls, then you will be sure to find entertainment here.
There is always some kind of a sporting event going on in Boston, and it's only a matter of preference considering which sport you would like to watch.
All in all, this is a great sports hub, and you will probably be able to find girls that share the same passion for sports as you do.
One thing that I keep hearing time and time again about Chicago is that women seem to be a lot more open sexually than in most other places, so if you are on the lookout for wild one-night stands, it seems like Chicago is the place to be.
It comes as no surprise then to know that a lot of people in Chicago are fans of art and are, in general, in the creative scene.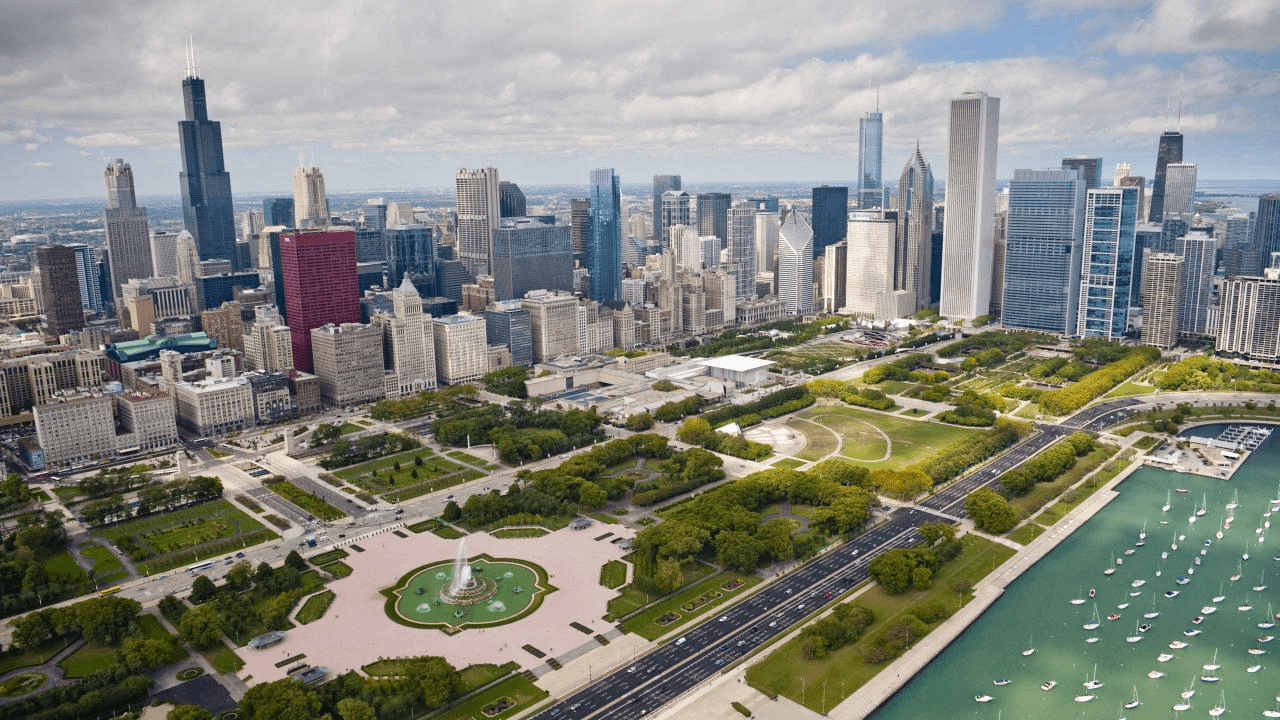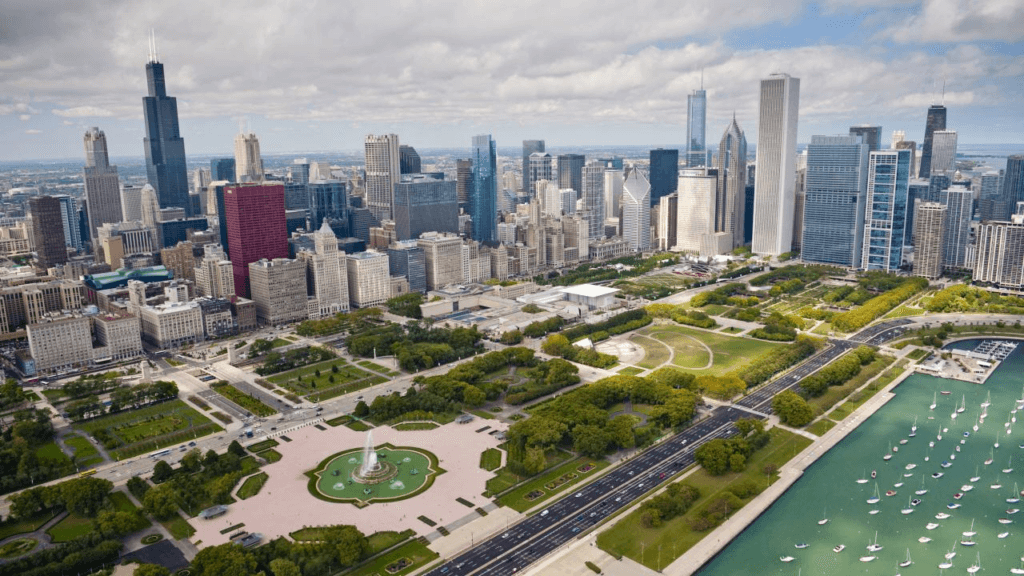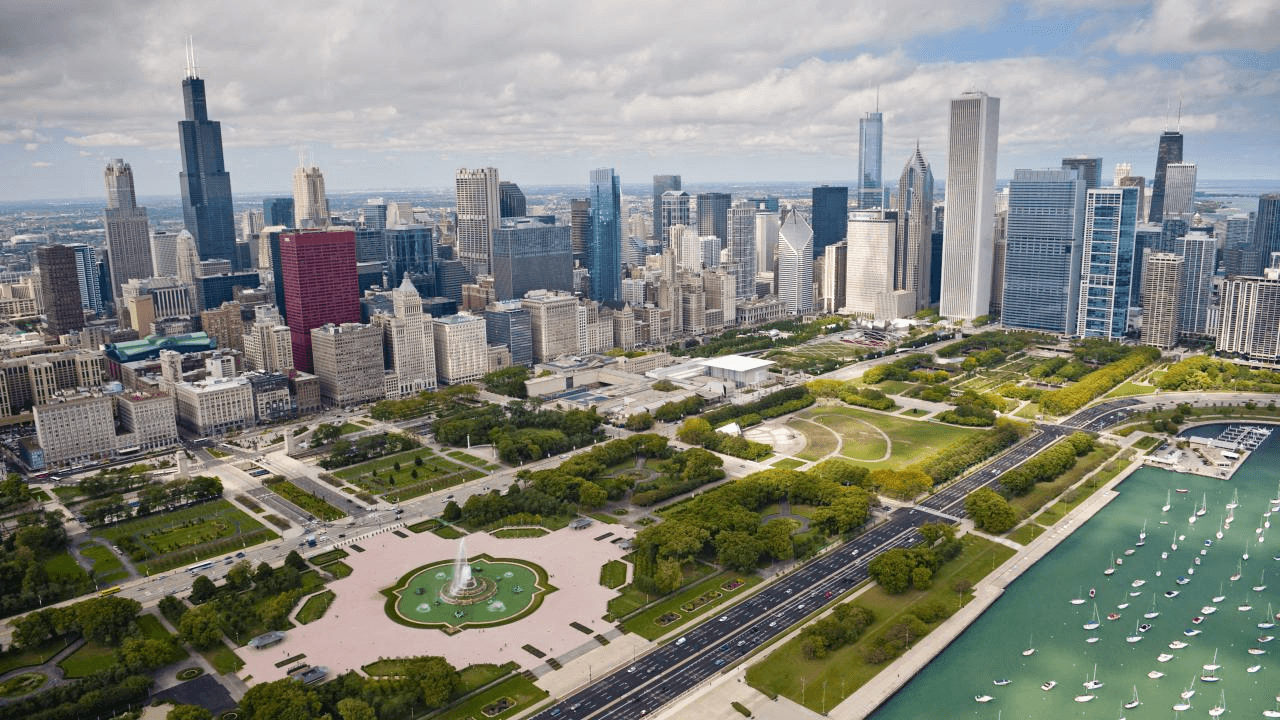 You will also find a lot of museums and galleries there, which are exactly the places where you will either meet a lot of new women or places where you will have some amazing dates.
Besides having the best coffee in the States, and being the place where the grunge scene used to be the strongest back in the day, what Seattle has going for it is the fact that people there just always seem to be having the time of their lives.
Seriously, wherever you look people just seem a lot happier than anywhere else.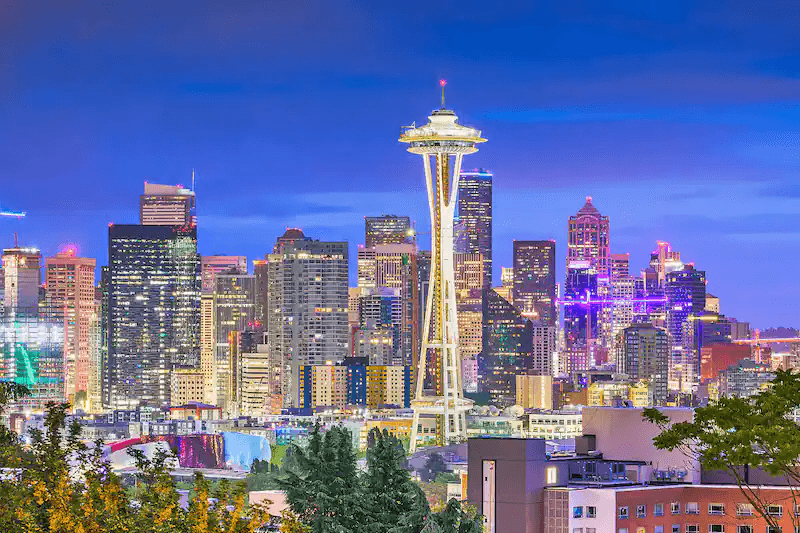 As you might have guessed, this helps immensely with dating.
If you're not much of a coffee person, but would rather go for a beer, then Seattle has you covered for that, too.
There are a lot of bars that serve amazing beer, and a lot of different kinds of it, too.
And just like a coffee date, this is an amazing kind of location to have a date at, especially if you find someone who's passionate about beer as much as you are, which is very likely going to happen.
Also, if you are a tech guy and you like to have someone who's as tech-savvy as you are, then you will find many like-minded women here, as people just seem to be really into that over there.
10. New York City, New York
Even though this list was not made in any particular order, I just had to save the best for last, which is, of course, N.Y.C.
The Big Apple is a place where people all over the world come to visit, and it is as interesting to everyone else as it is to Americans.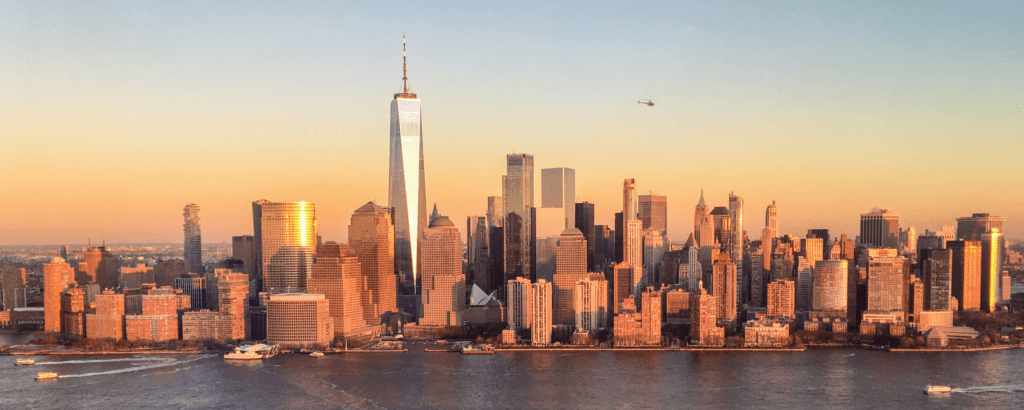 This makes the first big advantage be its diversity.
Truly, you won't find the variety of people you can find here anywhere else, which means that if you go to New York, you will be open to so many opportunities and possibilities for amazing dates.
This also means that you will be able to meet beautiful women everywhere.
It's a well-known fact by now that there are so many things to do in New York that one person wouldn't be able to do them all in a single lifetime, so if you happen to be someone who's always looking for something new and exciting to experience, there truly is no place like this.
No matter what scene and what industry you're in, you'll be able to meet a plethora of people who will be up for a date with you.
If you are a foodie and you always want to try something new and delicious, and you like to go on dates that involve trying new foods, it's also something that you can find in N.Y.C.
Not only will you find variety when it comes to food, but you will also be met with consistently good quality food.
There are cuisines from all over the world, and the international restaurants are more often than not held by people coming from these countries, and that's how you know that you will be served delicious things.
But truly, there is something for anyone in New York, which is why it is not only one of the best cities for men or best cities for bachelors but just overall one of the best cities to visit and have fun times at.
How To Meet Single Women In New Cities
Now that you know where you should go in order to meet fun new single women, it won't be a bad idea to look into a few tips that will help you with how you should go about it.
There are different things that you could do, and all of this depends on what your situation is and how you have planned your stay to look like, whether it's a more permanent move or rather just a vacation with an accent on dating.
The tips you'll find down below aren't strictly for traveling situations but also something that you should consider and have in mind whenever you want to meet someone new, wherever you find yourself.
1. Don't Be Afraid To Ask Your Taken Friends
If you have guy friends that are in long, committed relationships, there's a high chance that their girlfriends have single friends who are on the lookout for a new guy.
And it's also very likely that one of them has already spotted you in some of the events that you might've been together at, so asking around usually ends up with great results.
Girls always talk about this type of things, so as I've said, there's a high chance that one of them has already got her eye set on you.
All you need to do is simply ask.
2. Be On Top Of Your Social Groups And Clubs
All of us are a part of a variety of different social groups, whether they are groups of people from work or a friendly group from the gym.
If you want to find a new girl, then being active in those types of groups could easily lead you to a girl.
Especially when you're in a new environment, you should make sure that you are getting into new groups and clubs and meeting new people.
3. Have Your Social Media Profiles In Check
Girls love to go through your social media profiles, both alone and with their friends, and that's how nowadays you make your first impression.
Having your profiles be nice and curated will surely make her inspired to maybe start a conversation, or just generally grow interested in you as a person.
If you have your eyes on a particular girl and you want to use your social media as a way to start your communication, make sure that your profiles are looking nice and not all over the place.
And that fishing photo with a huge catch in your hands? That absolutely won't do the trick.
3. Keep An Eye On Dating Apps
Dating apps are a must nowadays, and even if you're not the biggest fan of them, you should keep an eye on them, at least now and again, as you never know who might come up.
There are different dating apps that are popular among people, and they usually use different ones for different types of communication.
If you are new in town and would genuinely like to connect with new people and potentially even meet someone for a long-term relationship, then it's best to choose between Hinge and Bumble.
If you're traveling, these are good as well, and you just need to make sure that you make it obvious that you are traveling.
However, if you're more on the lookout for one-night stands and hookups, then Tinder is going to be your best bet, especially if you're traveling.
4. Don't Be Afraid To Strike A Conversation
Finally, if you find yourself out and about and you end up having intense eye contact with a very attractive girl, no one is stopping you from striking up a conversation.
It can be weird to just come up to a girl out of nowhere, but if you've been exchanging looks for quite some time and she even flashed out a smile or two at you, then that's your cue to start the conversation going and see where it takes you.