Cougar dating can be quite challenging, especially if you are a complete beginner in this sort of niche dating and you are not really sure how milfs with young boys things work.
Meeting a cute cougar can be pretty hard, and it will definitely take you some time to meet older women who don't mind the age difference and actually enjoy engaging in this sort of dating.
If you have managed to spot a woman who finds the age gap to be only a number, then you should definitely need to do something to keep her to yourself and make sure she doesn't go for another young man.
Maybe not the easiest and the most interesting way, but cougar pick-up lines and jokes will definitely provide you with a lot of luck in cougar women dating.
OFL exclusive offers - Check all of them

"Serious Relationships"
"Discreet Hookups"
"Best Course"
"Quick Flings"
"Normal Hookups"
"Our Quiz"
Because of that, we will tell you all about:
Cougarlife.com is running a deal right now, and we suggest that you don't miss out on this limited offer. It's the biggest Cougar/Cub site online.
Is your dating app giving you the best chance for success?
Make sure to take our online dating site/app quiz to find out.
It's a fact that people who follow our dating site suggestions have on average 2 extra dates per month.
Cougar jokes are something not all people can come up with, especially younger men who don't have too much dating experience in general, whether a long-term relationship (like eHarmony or Tinder) or just a casual hookup (like BeNaughty or Ashley Madison).
When approaching older women you don't want to act like a child and you probably want to avoid immature jokes that may even be offensive for a woman like her.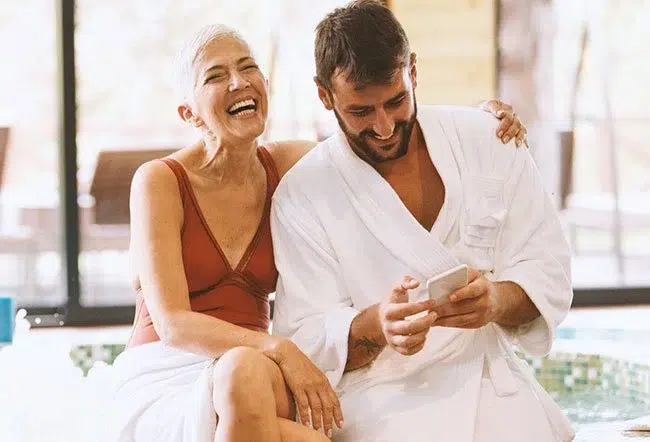 For that reason, some dating experts have decided to gather the best cougar jokes they have ever heard of, and explore cougar chat up lines that will help you when you are approaching or meeting a cougar first time.
These are some of our favorite cougar jokes that will help you seduce a funny cougar almost instantly!
What's the difference between a cougar and a leopard? A leopard can drag something twice its weight up a tree. A cougar can drag someone half her age into bed.
I was hiking yesterday when suddenly I ran into a cougar – almost made me puma pants
When a cougar gets so old she needs a hearing aid she becomes a deaf leopard
I got to bang a 10/10 cougar after a night at the club – now I'm banned from the local zoo.
I spotted a cougar at the zoo today – now it looks like a leopard
What's the difference between a bobcat and a cougar? You ride a Bobcat, a cougar rides you.
What do John Mellencamp and Ashton Kutcher have in common? They both picked up a Cougar and then thought better of it.
I dated an older furry once…she turned out to be a cougar
If an older woman who goes after a younger man is called a cougar, what is an older man going after a younger girl called? A Tyga
A leopard can carry something twice its weight into a tree and a cougar can carry something half her age to bed.
When a woman dates a younger man she's called a cougar, when a man dates a younger woman he is called the defendant.
If a cougar is a woman who likes younger boys… then a man who likes younger boys must be a Nittany lion!
Where do cantaloupes go in the summer? To John Cougar's Mellon Camp
When a guy thinks that older women are more into him than they actually are…Is it an example of the Dunning-Cougar effect?
What do you get when you cross the mailman with a Cougar? According to the Paternity Test: Me
If you're ever being chased by a bear or a cougar, quickly lay on the ground for 5 seconds. Have you ever heard of the 5-second rule?
What do you call a cougar that's hostile to you? An enemilf.
What is a cougar's favorite kill? A Stagg with a nice rack!
How do you tell the difference between a Cougar and a MILF? Stretch marks.
What do you call a Japanese Cougar with exceptional taste? Umami
What do you call it when guys find older women unusually attractive? The Stunning-Cougar Effect.
Why Did You Dump The Cougar?"Because he was a lion cheetah!"
Cougar attacks two bikers killing one and Trump disproves -he thought he canceled meals on wheels.
I brought a cougar into my home. I forgot about the cow I married.
What do you call a married cougar? A cheetah.
What do you get when you cross a dog and a cougar? The trouble with the postman.
How does a cougar obtain the perfect tan? She uses a perfect son.
I know it, they may not sound like the best cougar puns, but trust me, older women love these jokes and I have tried them out in the best cougar bars near me, and I managed to get a few of them to spend the rest of the night with me, so it is definitely worth giving it a try.
Even though all of these jokes have been around for quite some time, if you have the confidence and energy you can always make them unique, and you can even modify them a little bit so they can suit your character way better.
Cougar women have probably already heard some of these jokes several times, but if you manage to add them a bit more character, they may start laughing at them again.
In case they find you interesting, they will laugh at your silly jokes no matter what, so it is really important to exude that confident energy and convince them that you are someone worth paying attention to.
How To Use Cougar Jokes When Online Dating?
When it comes to online dating, many men find it to be a very easy task if it is done with younger women of their own age, but when it comes to messaging cougars and establishing some sort of contact with them, they seem to panic.
However, it may be even easier to contact cougars through online dating platforms and chat rooms because they are way more easy-going, and they are sick of formal conversations they lead with older men, so they are open to all kinds of jokes and puns.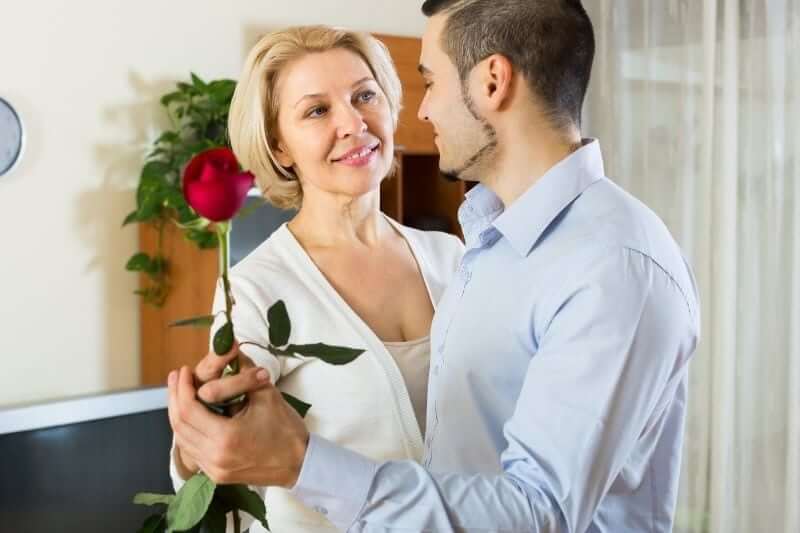 You don't have to use some smart cougar saying or profound quotes in order to make them interested – you can just send them a cougar meme and they will probably be laughing out loud.
Young women pretty often don't understand some memes, and they don't get niche interests many men may have, but it is not the same with cougar women.
You can send them dirty cougar memes, funny cougar memes, or in general, cougar women memes that show why young men are attracted to them and explain these relationships.
I believe that funny cougar dating jokes are the best way to start a conversation, whether that be through an online dating platform, or in real life.
You can even put some of these jokes onto your dating profile or add some memes as your profile pics, so these women will see both that you are interested in them and that you have a good sense of humor when it comes to things like this.
Funny cougar quotes can also be used, especially if you are using dating apps where women see a short description of you before they decide to swipe left or right.
Adding something like this to your profile can really make things work out and attract way more people to your profile than it would have before.
You can also start using the unique tactics – reaching out to every cougar you find interesting by sending her a cougar meme or a funny cougar pick-up line.
When Is The Best Time To Use Cougar Jokes?
If you are a 24-year-old who is still getting into the world of cougar dating and doesn't know what is the right way to do all of this and when to use the right and appropriate joke, it's completely fine.
Everyone has doubts like this in the beginning, and it is really not something bad or scary – if you follow our pieces of advice you will be able to do everything easily.
What kind of cougar joke you will use and in what manner you will approach your potential cougar lady with it depends a lot on your surroundings and on how interested she looks to you.
If you find yourself outside, in some sort of a bar or a cafe, and you see an attractive cougar sitting all by herself, you should collect yourself and try approaching her.
However, the best thing you can do before is to examine her body language and see whether she really looks bored or like someone who is looking for fun, or she is rather sitting there patiently, maybe waiting for someone or something.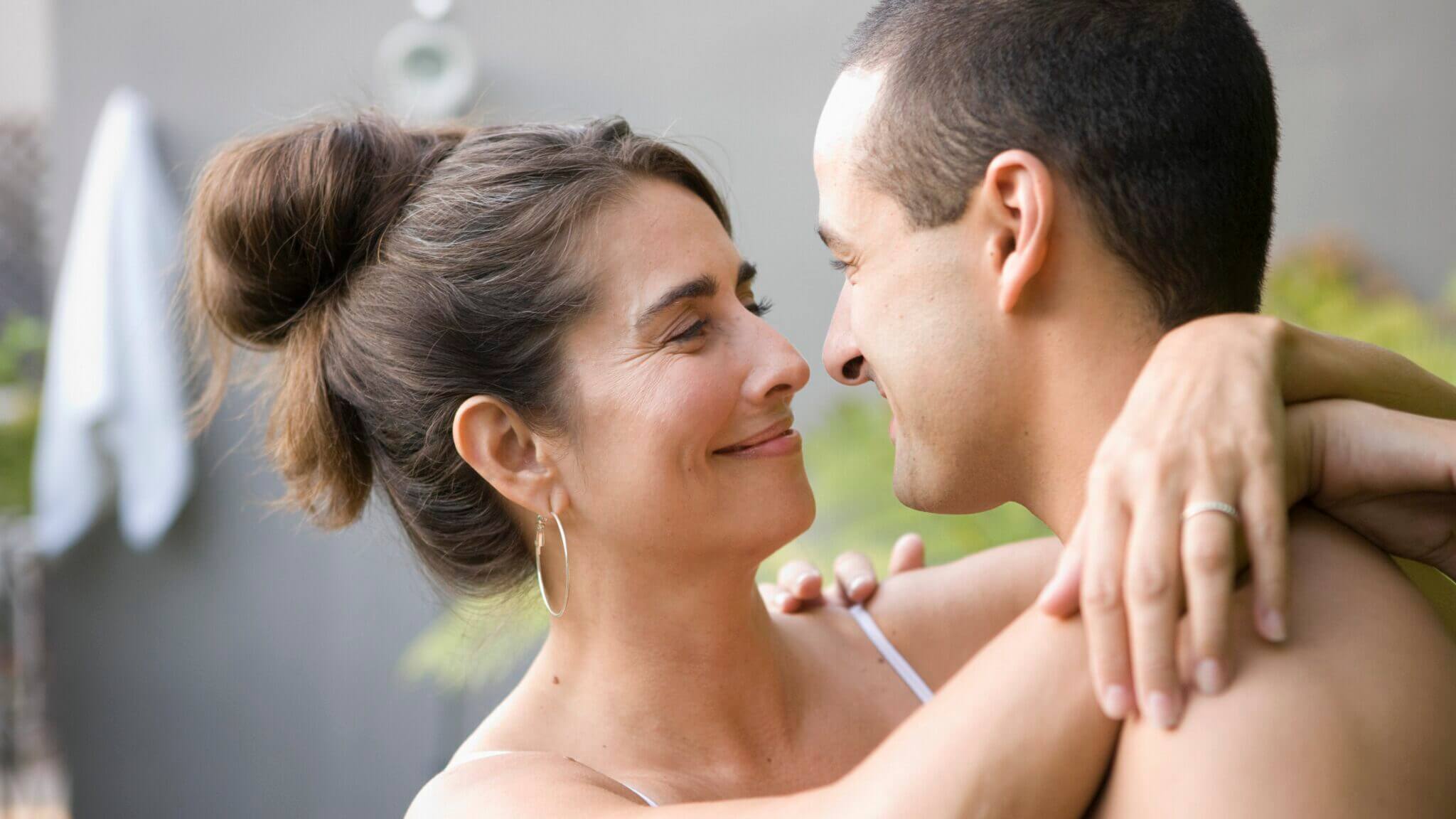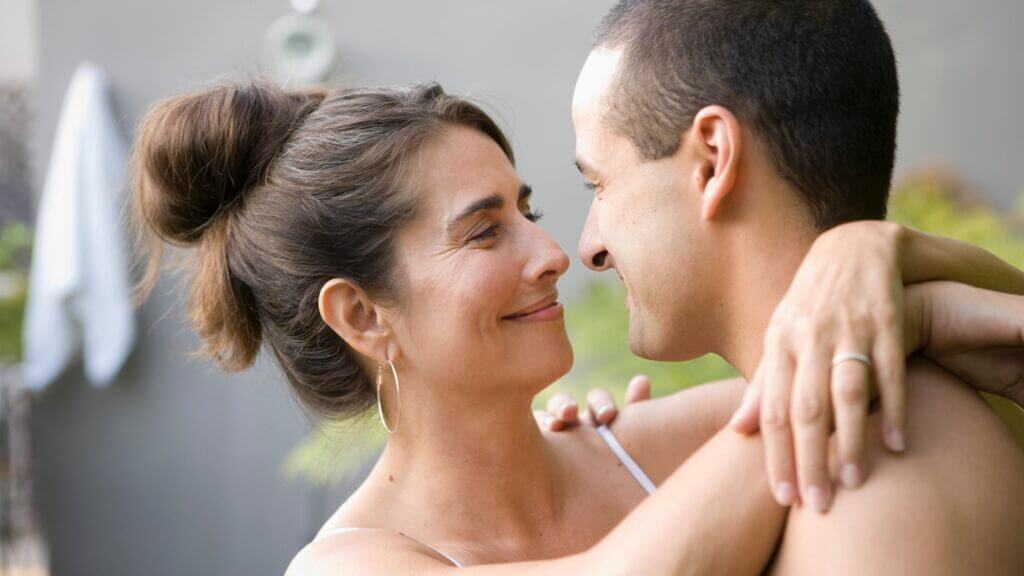 In case you are 100% sure she is looking for someone to satisfy her pretty cougar needs, you should be confident and approach her sincerely.
If you see that she is already in a good mood and willing to talk, you can always approach her with a cougar joke first.
When you are dealing with a young cougar, a woman in her 30s or 40s, you should always try the joke first, because they are usually not that stuck up and they will be impressed by a man who wants to make them smile immediately.
However, always make sure you know what's a cougar – if she is not responding to your jokes in any way, or she is looking at you angrily, don't try your luck way too much, and don't try to force any jokes.
If you see she is not responding well and her reaction is far away from decent, you should politely apologize and start the hunt for another cougar lady.
Make sure the first joke you try to use on your potential lady is not too nasty or too dirty – if throughout the conversation you realize that she wouldn't mind hearing something like this either, you can start using some dirtier jokes too.
However, make sure that is not something related to crazy things like BDSM or old cougar sex, but rather something a bit softer.