You are starting off your sugar baby journey but have no idea how to ask a sugar daddy for money and how big it should be?
Many sugar babies encounter this problem, especially at the beginning of their journey, but don't worry, you will find out how to discuss allowance with sugar daddy and what is the amount of money you should ask for.
101 Guide to Sugar Baby Allowance will cover:
Stay tuned because your sugar dating insider will give you all the information you need to know.
What's your price is running a deal right now where you can start completely free. We suggest you don't miss out on this limited offer. It's the biggest SD/SB site online.
Is your dating app giving you the best chance for success?
Make sure to take our online dating site/app quiz to find out.
It's a fact that people who follow our dating site suggestions have on average 2 extra dates per month.
What Is A Sugar Baby Allowance?
I believe that everyone who is thinking of pursuing a sugar baby lifestyle is pretty aware that all the relationships in this industry are beneficial relationships, emotional (like Tinder or eHarmony) and hookups (like BeNaughty or Ashley Madison).
This means that both a sugar daddy and a sugar baby get some benefits from it, which is for most sugar babies some kind of financial support.
Sugar baby arrangements usually have a set sugar baby allowance which means that a sugar baby will get the same amount of money each month during their whole relationship.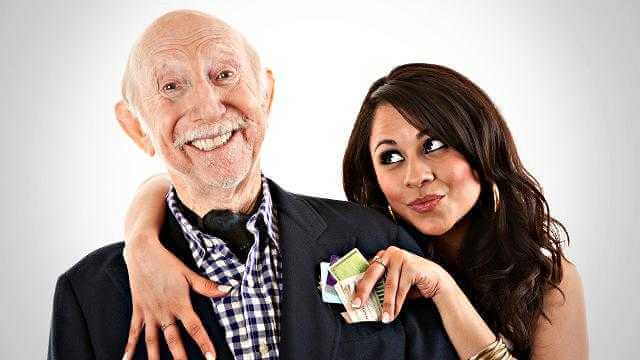 Since there are no universal sugar daddy relationship rules, the amount of money can change throughout your relationship and every sb/sd relationship can differ in many things.
No one can tell you how to use your money, so how you will be spending your sugar baby allowance is completely up to you.
Some girls pursue the sugar baby lifestyle in order to cover their living expenses, college sugar babes use it to pay off their student debt and student loans.
Being a sugar baby you may have encounters with men who don't want to provide you with any type of allowance, but these men are always pretty sketchy and usually don't understand the concept of sugar relationships, mistaking them for regular sex work.
Be aware of a man like this, since he will probably be a scammer, a Splenda daddy, or a salt daddy.
What Is A Reasonable Sugar Daddy Allowance?
How much allowance should I ask my sugar daddy for is one of the most common Sugar Dating FAQs among all sugar babies?
How much should sugar babies get paid usually depends on the details of your secret arrangement?
Best Sugar Dating Sites (Based on 100,000+ Survey)

'Best for Sugar Daddies"

"Best for Sugar Babies"

"Best for Discreet Sugar Dating"

"Best for Sugar Mommas"

"Best for Cheating Sugar Dating"

"Our Sugar Daddy/Baby Quiz"
There is no sugar baby allowance calculator that will tell you the right amount of money you should be asking for, but there is sugar baby etiquette advice that can help you set up a good starting number for your sugar baby allowance.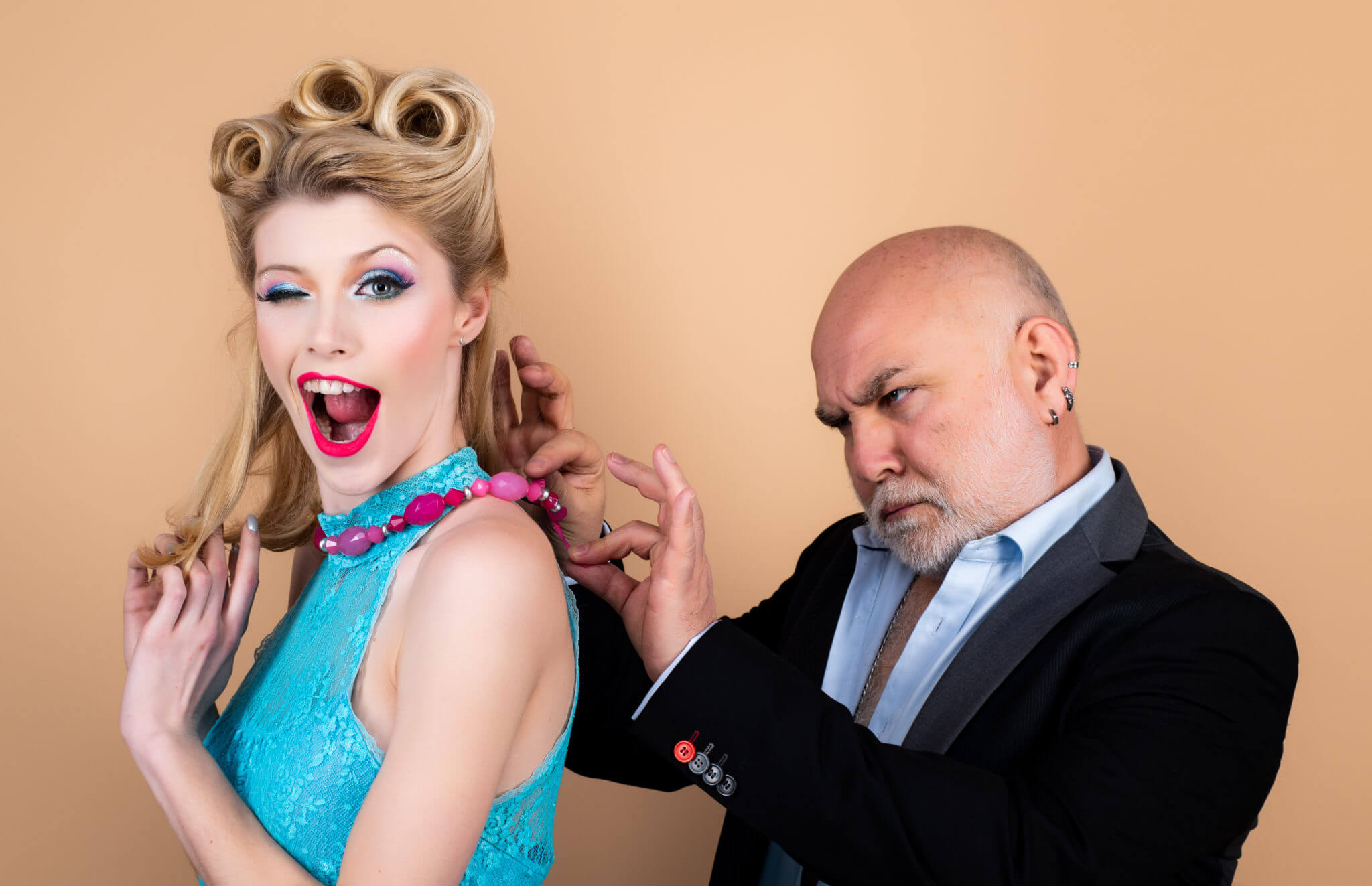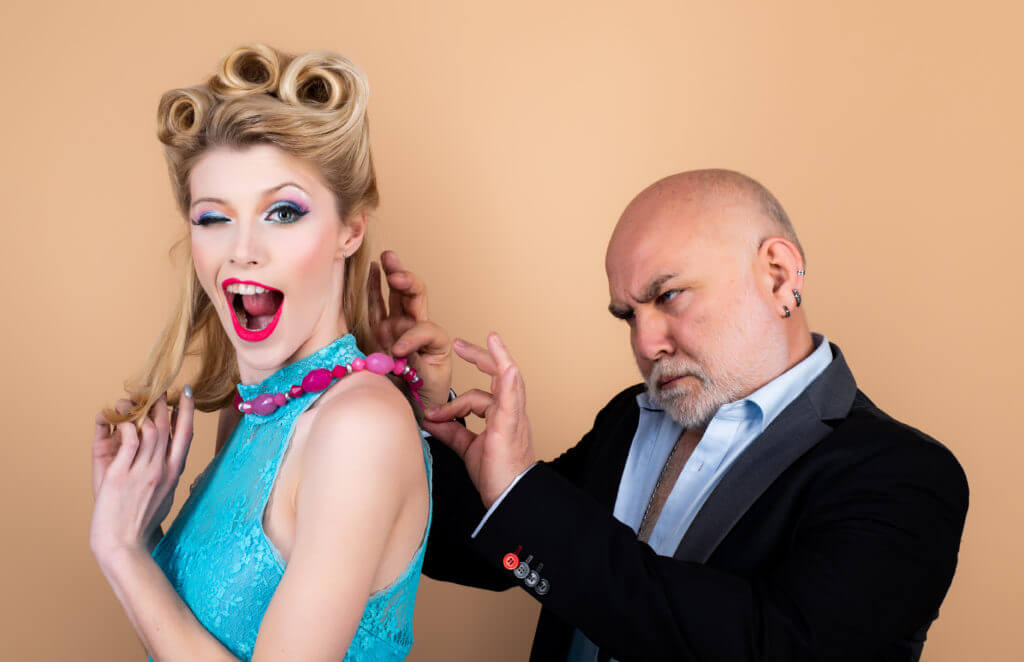 There are many girls on sugar daddy websites telling you what is the reasonable money to ask from sugar daddy, but this cannot be the perfect fit for all arrangements and all sugar babies.
All sugar daddy relationships are different, which means the amount of money some women require can be way lower or way higher than yours.
There are different sugar baby arrangement examples where a sugar baby allowance range differs a lot, but these are some of the things you should always keep in mind when deciding on the amount of money that will be the perfect fit for your allowance.
Follow these tips on being a sugar baby and I am sure you will be able to find the right amount for your allowance, but also find a man that will be happy to financially support your needs and desires.
1. Always consider the area or the city you are living in
In case you live in a big city like New York City or Los Angeles your allowance definitely needs to be way bigger than that of a girl living in Texas.
Just because one sugar baby's living expenses are a bit over 500 dollars, doesn't mean that your expenses will be the same since you may be living in a bigger or smaller city than hers.
Even If you live in the same city, your living expenses may be different, since some areas can be way more expensive than the others.
2. Make sure your price and offer match
In case you are looking for a sugar daddy relationship that will be completely platonic, or you don't want to travel or accompany your sugar daddy on some trips then you can't require thousands of dollars for your service.
The more restrictive you are, the smaller the amount of allowance a sugar daddy would want to give you will be.
This is a key parameter for those interested in online only sugar baby jobs.
If they know you are not open to fulfilling all of their wishes, they won't agree on a price that is too big, because they can find someone more open for that amount of money.
Wealthy men on What's your price and other dating apps and dating websites usually need you way more than you need them, so when negotiating, I would always suggest asking for a large amount of money you know they probably won't accept in the first place.
However, this doesn't mean your potential sugar daddy will give up on you, but rather that you will start negotiating and agreeing on the amount of money that is a bit lower than suggested, but still way bigger than you would usually get.
Sometimes sugar daddies will give up as soon as they realize they can't provide you with that much money, but be aware that there are many rich old men on sugar daddy websites who will gladly give you a large amount of money.
Young women often underestimate themselves and aim for lower prices because they don't understand how valuable their company is, especially to lonely older men.
There are sugar daddies for everyone's financial needs and desires, so don't give up if your sugar baby experiences are bad.
Never lower your price, even if you see that other women are requiring a way smaller monthly allowance.
There is a customer for every product, and that is valid for sugar dating too!
4. Consider the type of your arrangement
Some sugar babies opt to become full-time sugar babies for just one person, which will raise their monthly allowance to much higher levels than usual.
If your sugar daddy wants complete exclusivity and wants you to be only his sugar baby, he will probably tell you that on the first date where you will negotiate all the details of the arrangement.
For sugar babies who opt for pay per meet arrangements, the price tends to be a bit lower, and their average sugar baby allowance is usually a few hundred dollars lower than of other ones.
However, they have more opportunities and free days for sugaring and can have more sugar dates in one day, so at the end of the month, they could be earning more money than exclusive sugar babies.
In case you are still wondering "How much should I ask my sugar daddy for?", I recommend writing down all of your monthly expenses and considering all of these things which will help you immensely in creating a perfect sugar baby allowance for you.
How To Ask Your Sugar Daddy For Money or An Allowance?
This is something many beginner sugar babies struggle with, but trust me, this is something that should never feel uncomfortable to you.
Getting money or some kind of allowance from your sugar daddy is something that is a part of sugar daddy dating, so you should not feel insecure or ashamed to ask for it.
In case you have found someone, and are not a victim of some scam, you should know how to talk to a potential sugar daddy, and discuss your allowance on your first date, maybe even before that via text messages.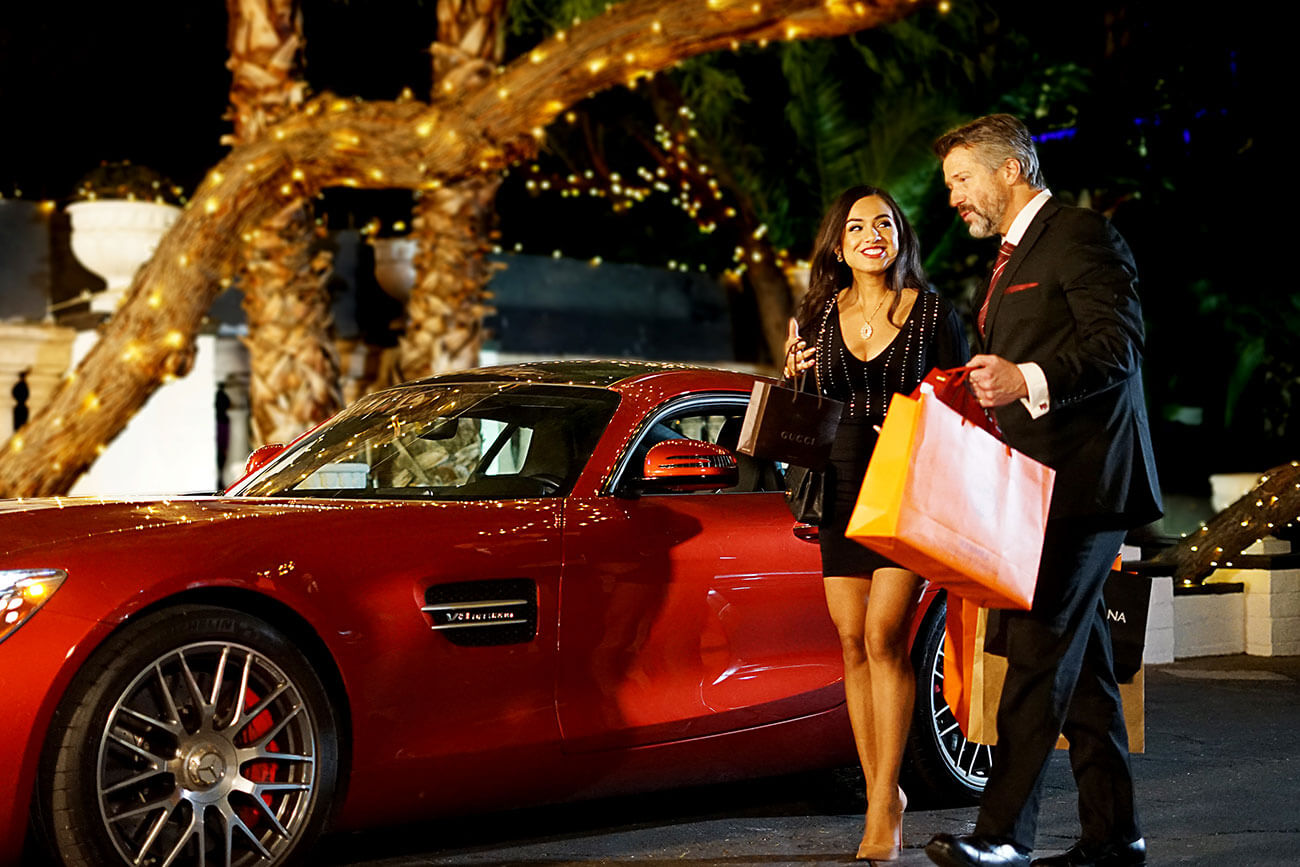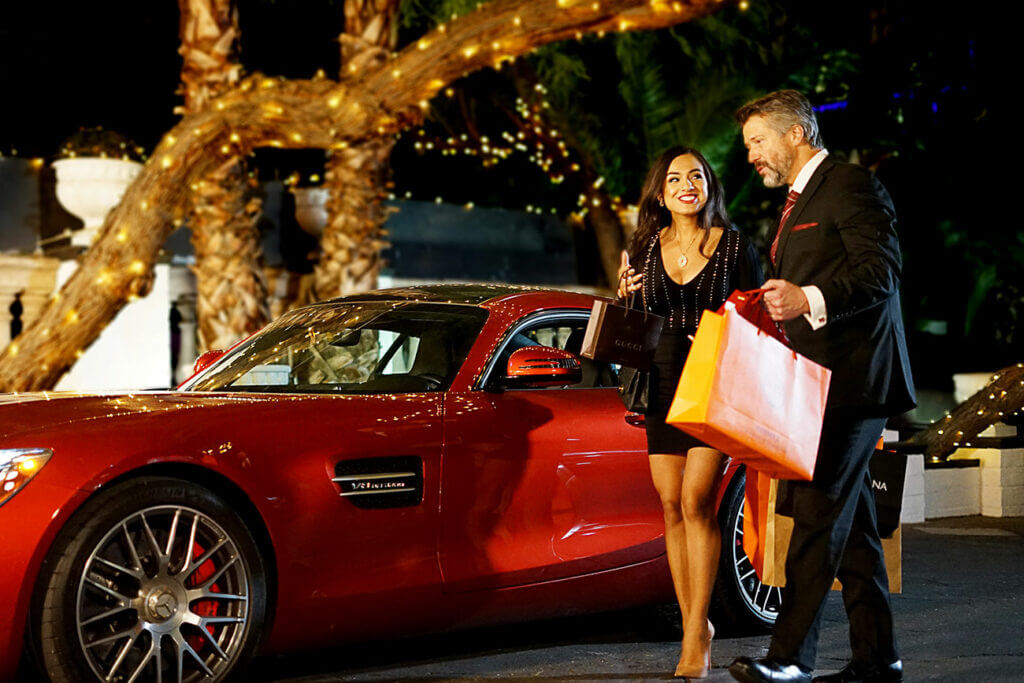 You may ask for a sugar baby allowance per visit or a regular monthly allowance, which always depends on your arrangement and agreement with your sugar daddy.
Always negotiate and never settle for less money than you actually need to avoid sugar baby horror stories.
Even If your sugar daddy declines that amount of money, don't give up and in case he doesn't change his mind, just wait some time and trust me, you will find a man that will gladly satisfy your financial needs.
Is There A Sugar Daddy Contract?
When entering a sugar relationship there is not any kind of contract you should sign.
This is a common misconception I have seen on many social media, and unfortunately on dating apps like Tinder.
In case a potential sugar daddy is asking you to sign some form of a contract, I believe you should avoid that person since it probably won't end well, and If you sign it, you may become a part of something you didn't want.
Last year we were witnessing a large number of different sugar daddy scams all over the world, and even though there weren't many cases connected to signing suspicious contracts, I would still recommend avoiding potential sugar daddies who insist on it.
There is only an informal, spoken contract and that is the agreement you have probably spoken about on your first date.
On a first date, you will be discussing all the details of your future relationship and agreeing on things like allowance, frequency of your dates, and place of your date.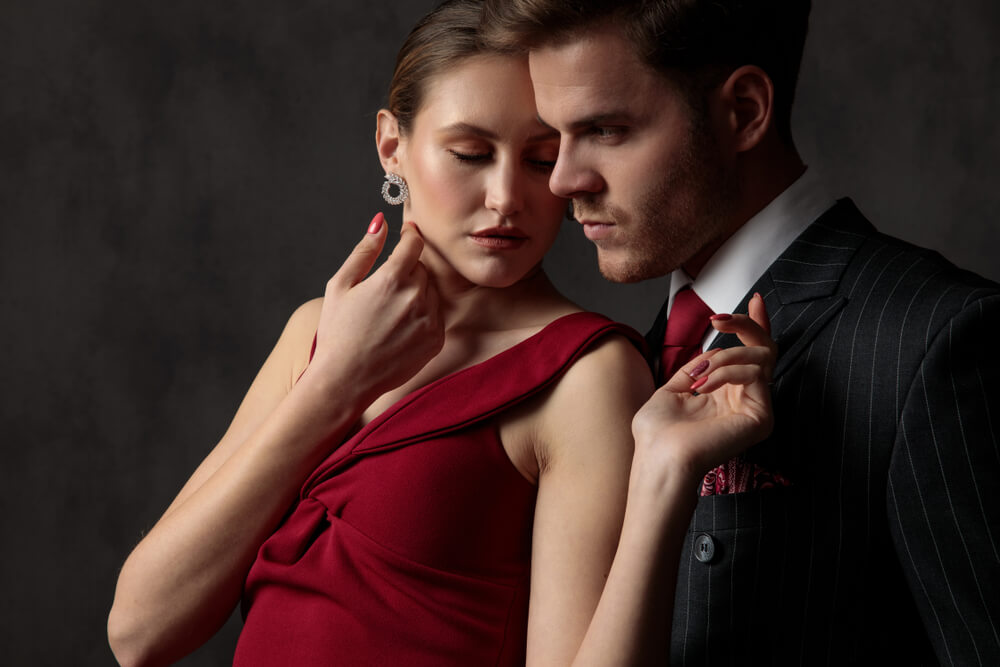 Each woman has her own sugar daddy and sugar baby rules and those are some boundaries they usually set at the beginning of their agreement and relationship, just to make sure they will be cherished and respected.
Make sure you are clear about your needs and wishes on the first date since these things can be a little harder to communicate later when you have already been together for some time.
I always repeat this, never negotiate or even go out on the first date with a man that is asking you to sign a contract at the beginning of your sugar relationship.
Your privacy could be in danger and you may become a victim of a serious and dangerous scam.