When starting the sugar baby journey, most girls have a dozen questions related to sugar relationships, allowance, and many other things.
Finding the right answer can be pretty tough, especially nowadays when more and more girls are pursuing this type of lifestyle, and sugar dating has become very popular on social media.
These tips on being a sugar baby will guide you on how to pitch your allowance rates.
Setting up your sugar baby rates, a weekly or monthly allowance can be very difficult for most newbie sugar babies, so you should carefully follow these pieces of advice and form the rate that suits you and your services the best.
Here you will discover:
Lucky for you, your sugar dating expert is here with the sugar baby allowance guide that will teach you all you need to know.
Ladies, What's your price is running a deal right now where girls can sign up completely free. We suggest you don't miss out on this limited offer. It's the biggest SD/SB site online.
Is your dating app giving you the best chance for success?
Make sure to take our online dating site/app quiz to find out.
It's a fact that people who follow our dating site suggestions have on average 2 extra dates per month.
What Is The Average Sugar Daddy Allowance?
We can't really talk about the average sugar baby or sugar daddy allowance because it is certainly something that differs from one relationship to another.
Newbie sugar babies have a lot of misconceptions about this industry and often think there is a minimum amount of money that a sugar baby will receive at all times.
Unfortunately, every sugar relationship is unique and different, it can be long-term (like Tinder or eHarmony) or a hookup (like BeNaughty or Ashley Madison), and what is your average monthly allowance is maybe a weekly allowance for some sugar babies.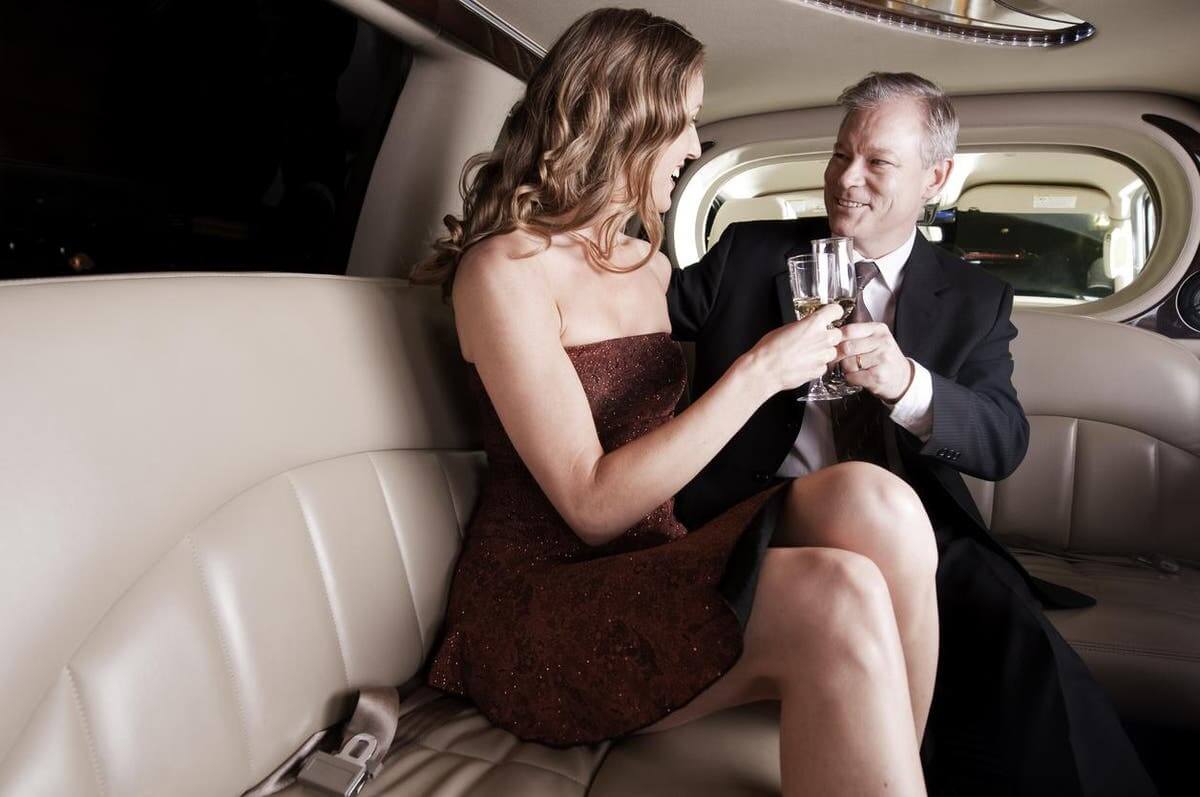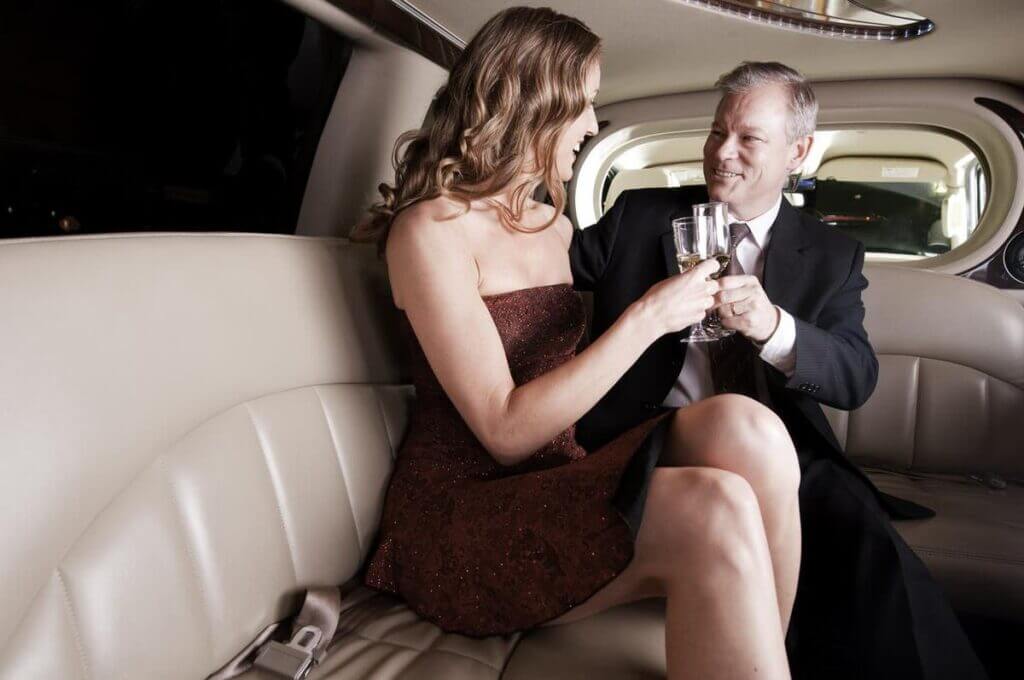 The height of your allowance always depends on 3 things: the type of your sb/sd relationship, the area you are living in, and the overall wealth of your potential sugar daddy.
So, how do these components affect your allowance and how can you determine your sugar daddy cost?
What Can Affect Your Sugar Baby Pay
1. Type of your sugar relationship
As you probably know by now, there are dozen different types of sugar relationships and they differ in many things like: are you exclusive or not, do you just have a Pay-per-meet arrangement, or are you a live-in sugar baby for example.
The more exclusive your sugar daddy wants to be with you, the more important you are to him and your allowance will show that.
Sugar babies who earn the most are those who engage in long-term relationships that are exclusive or those who become live-in sugar babies.
Best Sugar Dating Sites (Based on 100,000+ Survey)

'Best for Sugar Daddies"

"Best for Sugar Babies"

"Best for Discreet Sugar Dating"

"Best for Sugar Mommas"

"Best for Cheating Sugar Dating"

"Our Sugar Daddy/Baby Quiz"
Platonic sugar babies or those that date strictly online sugar daddy can also earn a lot, but this is an arrangement that is very rare to find.
What should a sugar babies' allowance be has a lot to do with the city or the area she is living in.
If you live in a very small town in Arizona you can't really expect to earn the same amount of money as someone living in New York.
The height of your allowance will always depend on the city you are living in because sugar babies always want to have their living expenses covered with their allowance, but they also want to have some spare money on the side.
Sugar daddy prices can vary a lot from one city to another so make sure you deeply research the market before you define your desired allowance.
For a sugar baby in Texas, 2000 dollars a month is as good as 5000 dollars a month for a sugar baby from Los Angeles or San Francisco.
3. The wealth of your sugar daddy
Even though most sugar daddies on dating websites like What's your price or SugarDaddyMeet are pretty rich and can afford to have a sugar baby, their financial status can differ a lot.
You have sugar daddies who have enough spare money to find themselves a sugar baby but don't have thousands of dollars to spoil you enough to enjoy the life of a sugar baby, and that is completely fine.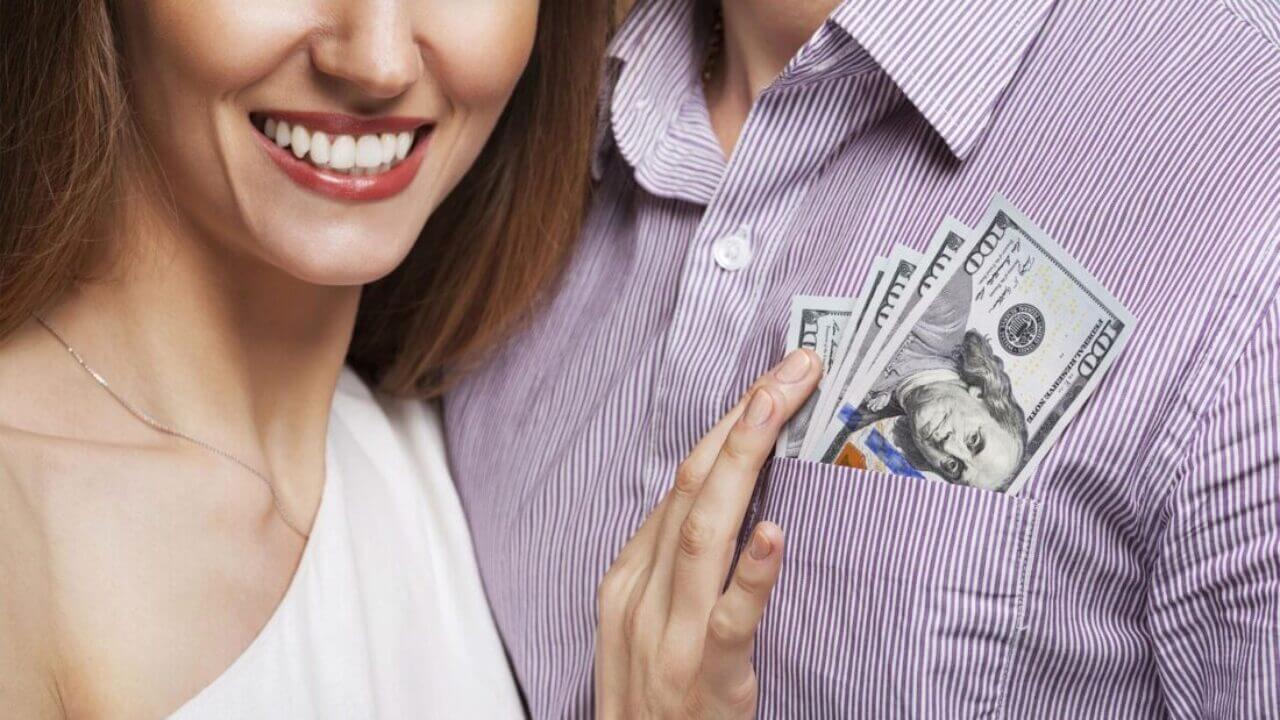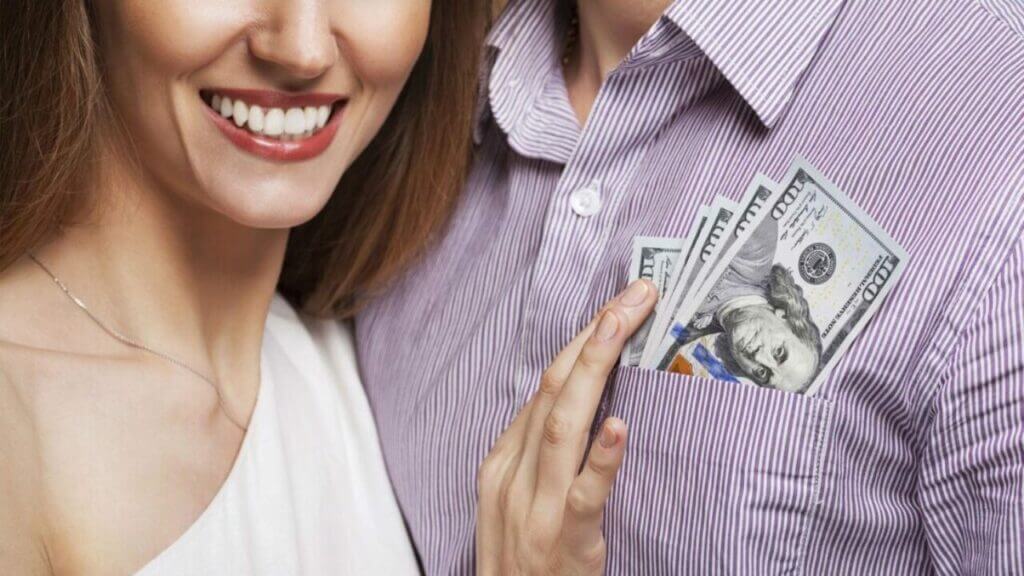 On the other side, you have many millionaire match on these dating sites who have enough money to take their sugar babies on vacations and give them expensive gifts.
Being a sugar baby is always beneficial and you will for sure gain a lot from every sugar daddy you meet.
There is no sugar baby allowance calculator that can help you define the best amount for yourself, but there are some useful pieces of sugar baby safety advice you should follow when sugaring,
How Much Do Sugar Babies Charge For These Arrangements?
As a professional sugar baby, you should form the average sugar baby allowance that suits your needs and services, but you should not expect the same allowance for each of these arrangements.
They differ in many things, so you should modify your wishes according to the type of your sugar relationship.
What is the reasonable money to ask from a sugar daddy, how to ask a sugar daddy for money and how much do sugar babies make in each of these arrangements?
Let's find out.
Different Arrangements and Pays
1. Pay-per-meet arrangement
Pay-per-meet arrangements include sugar babies being paid per date or per meet with their sugar daddy.
A pay per meet sugar daddy is not someone you will engage in a long-term relationship with, but he can still bring you a lot of income.
How much should a sugar baby charge per date depend on how much she values her time and the average price of arrangements like this in her city?
Newbie sugar babies usually agree on anywhere from 100 dollars per date, while more experienced ones will always ask for at least 500 dollars, maybe even 700 or 800 dollars.
How much do sugar babies get paid per meet shouldn't worry a sugar daddy that much since I am sure they can always find a sugar baby that will fit in their budget.
If he likes your company enough, your ppm sugar daddy will probably call you in the future too.
However, be aware that sugaring is not sex work and never engage in any sexual activities in these arrangements, no matter how much you like the man.
2. Traditional sugar relationship
Traditional sugar relationships are what I recommend to everyone that is entering the industry for the first time, especially sugar babies.
You will be provided with a sugar baby monthly allowance which will be a reliable stream of income throughout your whole relationship.
The other option for you is to know how to be a sugar baby who gets her allowance per visit, which can also be great, especially if you have several sugar daddies at the same time.
How much does a sugar baby make per week or month depends on how many times a week you are seeing your sugar daddy and the kind of arrangement you have agreed about on the first date.
What is the sugar baby rate depends mostly on the services you provide and it is usually between 1000 dollars to 4500 dollars.
3. Exclusive sugar relationships
Last year we have seen a rise in the number of men seeking full-time exclusive relationships, and this is the type of arrangement that will bring you the most money.
Older men are the ones who pursue this type of lifestyle most often, and they are usually the ones who have the most money to spend on their sugar baby and spoil her completely.
You can easily find men like this on What's your price and after just a few days of messaging, he will probably be discussing sugar baby prices and sugar baby rules with you.
Young women usually have at least 3000 dollars of monthly allowance in these relationships, but they are also awarded many expensive shoes, bags, and jewelry and are pretty often traveling with their sugar daddies.
Never settle for less than 3000 dollars per month, and this is the amount of money you should be asking for if you live in a smaller city.
In case you live in New York City, never settle for less than 5000 dollars for this type of arrangement.
All sugar daddy relationships are transactional, and the same goes for live-in sugar babies who actually live with their sugar daddies or live in an apartment he rents only for them.
Even though they may not be getting 5000 dollars a month, these sugar babies don't have any real expenses, since their rent and house bills are covered and they don't have anything to spend money on out of that.
Their sugar daddies provide them with food, clothes, spa treatments and they usually use their sugar baby payments to invest or save.
Sugar baby allowance range for sugar relationships like this is usually between 2000 and 4000 dollars a month.
When Should I Get My Allowance?
When should a sugar baby get a sugar daddy allowance usually depends on the agreement they made with their sugar daddies.
You should look at the money you are receiving as your sugar baby salary, so make sure you define when and how you will be receiving it.
It is important to know how to talk to a potential sugar daddy to improve your bargaining power.
When discussing the matter of allowance you should always be upfront and say what works best for you, so you could see whether your sugar daddy agrees with you or not.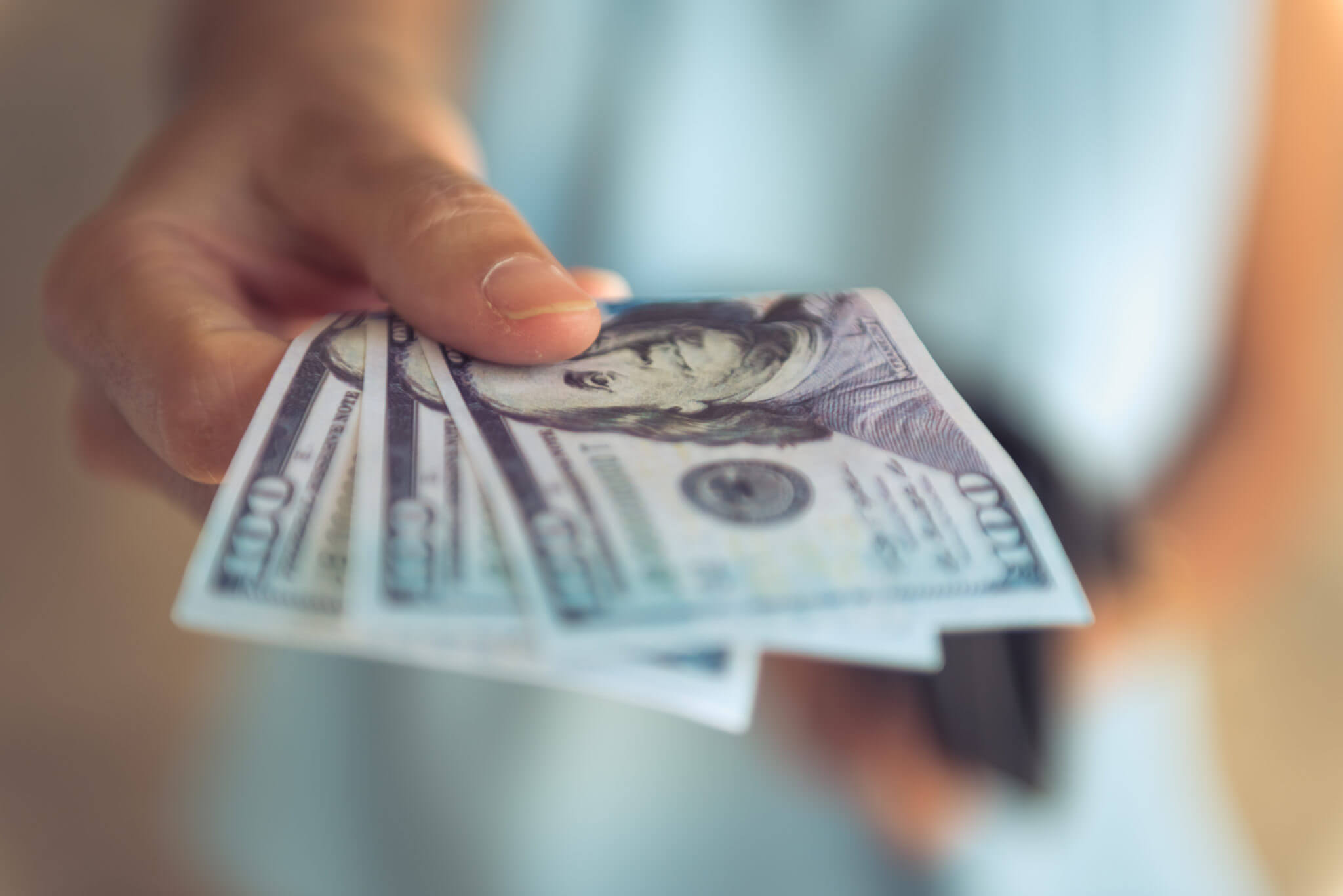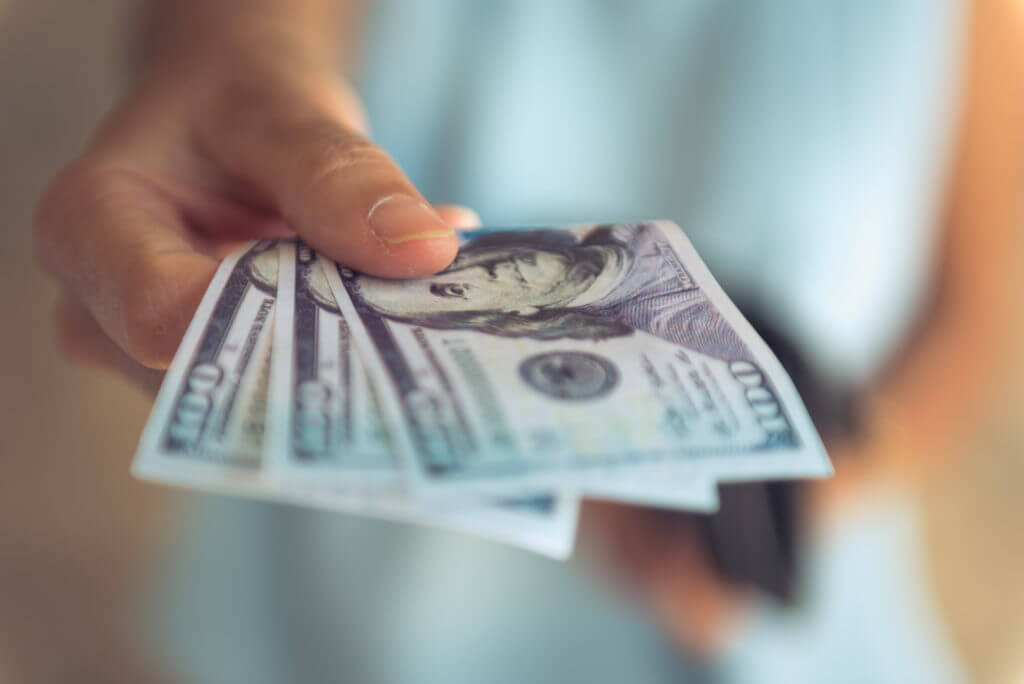 Some girls opt for a sugar baby weekly allowance and their sugar daddy rates can be way lower if they prefer this option.
If you are really in need of money, I always recommend suggesting the weekly allowance and in case your sugar daddy agrees with that, you can define your preferred sugar baby cost.
In case you don't need money that much, I always suggest having a monthly allowance which you will receive on one specific date each month.
Is There An Online Sugar Baby Allowance?
If you see men on dating websites or dating apps like Tinder looking for an online-only sugar baby they will provide with a monthly allowance, this can very often be some type of a sugar daddy scam format.
Before you engage in any sort of a sugar relationship, even it is just an online one, make sure you do a bit of research about your sugar daddy.
Try finding a company in which he works, find his net worth, friends, or acquaintances, and try to form some kind of picture about him.
This will keep you safe from scammers but also tell you what you can expect from your potential sugar daddy.
You also want to stay away from men who are just looking to have sugar daddy sex satisfied via these websites.
There are many men who don't know the difference between sugar babies and sex workers and will want to take you to their apartment or the hotel room on the first date.
Always introduce yourself as a sugar baby if you think a man you are talking to doesn't really understand the sugar baby and sugar daddy rules concerning your type of relationship.
They very often mistake sugar dating for escorting so make sure you are completely clear about your arrangement and services the first time you are talking or meeting for a date.
Brandon Wade discusses things like this in his books about sugaring so I believe it would be very useful to read them and find out more about problems and men like this.
What Is The Best Way For A Sugar Baby To Get Paid?
One way to receive your allowance is in cash and my sugar baby advice is to always choose cash, especially if you are a newbie to sugaring.
It is completely untraceable and is probably the safest way to get paid.
Many sugar babies find this way of payment very awkward, especially on the first few dates when they're not very familiar with their sugar daddy.
One last thing, if you find that you blow money easily then the cash is probably not the right choice for you because you'll spend it before you even get home.
This is the best option for those who prefer sugar baby pay per meet arrangements.
Receiving your money through bank deposits is also very popular in the sugar industry.
Once you gain trust in your sugar daddy, you can give him your name and your bank account number so he can send money weekly or monthly to your account.
The biggest advantage is the fact that your money is completely safe in your bank account, but it still requires some time and experience in the sugar industry before you gain enough trust in your sugar daddy and give him your personal information.
There is a possibility of some tax troubles, so you should be very careful and maybe even open two or three different bank accounts, just to stay safe.
Banking apps like PayPal and SquareCash are a super convenient way to receive money without giving out any of your personal details.
All your sugar daddy needs is your email and he can send you an allowance in a matter of minutes.
This is the safest payment option, especially for newbie sugar babies who want to be extra careful with their sugar daddies.
You want to stay safe from potential scams so I believe this is the best choice until you acquire exquisite sugaring skills that will allow you to recognize scammers and potential signs of a salt daddy immediately.
4. Pre-Paid Card (American Express)
This is probably one of the best options for sugar babies living in the USA.
It is hardly traceable, just like cash and you can easily withdraw money from the card.
However, you can get in much trouble in case you lose it, so make sure you fill out all the documents that will allow you to have your card re-issued.
This is something I have seen many sugar babies doing – they simply use their sugar daddies to pay all of their bills.
This way he will pay everything you need like your rent, student debt, student loans, and other bills so you have nothing to worry about.
Many college students looking for sugar daddies find this to be the best option for them.
However, this is something I do not recommend unless you have been in a relationship for some time now and you trust your sugar daddy completely.
You will need to disclose all of your personal information like your real name and surname, home address, and the university you are attending if you want him to pay you like this.
This is the option often pursued by sugar babies in long-term exclusive relationships who find their sugar daddies to be extremely trustworthy.