You're starting your sugar baby journey but are not sure how to spot if your sugar dating offer is real or not?
This is a common problem both for newbies to sugar dating, as well as for experienced sugar babies.
Many scammers tend to be present on sugar dating websites, especially nowadays, when this industry is very well-known and popular.
In this sugar daddy scams article, you will discover:
In case you want to learn how to spot these scams and protect yourself from them – stay tuned and find out everything from your favorite sugar dating expert.
Ladies, What's your price is running a deal right now where girls can sign up completely free. We suggest you don't miss out on this limited offer. It's the biggest SD/SB site online.
Is your dating app giving you the best chance for success?
Make sure to take our online dating site/app quiz to find out.
It's a fact that people who follow our dating site suggestions have on average 2 extra dates per month.
How to Spot A Fake Sugar Daddy?
What is a sugar daddy scam? Are sugar daddies real at all and can they accept a sugar baby without meeting? are all Sugar Dating FAQ.
Dating websites like What's your price and MissTravel have become very popular during the last few years when everyone started finding out about the sugaring industry.
Even though this brought all sugar babies and sugar daddies many advantages and new opportunities, it has also made these websites full of scammers of different types.
Being private and careful has never been more important on sugar daddy websites since there are hundreds of different scammers presenting themselves as potential sugar daddies, offering long-term relationships (like Tinder or eHarmony) and hookups (like BeNaughty or Ashley Madison).
So, what is the easiest way to spot a fake sugar daddy and what are the red flags you should be looking for?
Once you start a conversation with your potential sugar daddy via text messages on these websites or some other type of dating social media, carefully inspect the questions he's asking you.
This is very important to do in order to protect yourself from both scammers and dangerous people like those looking for human trafficking victims.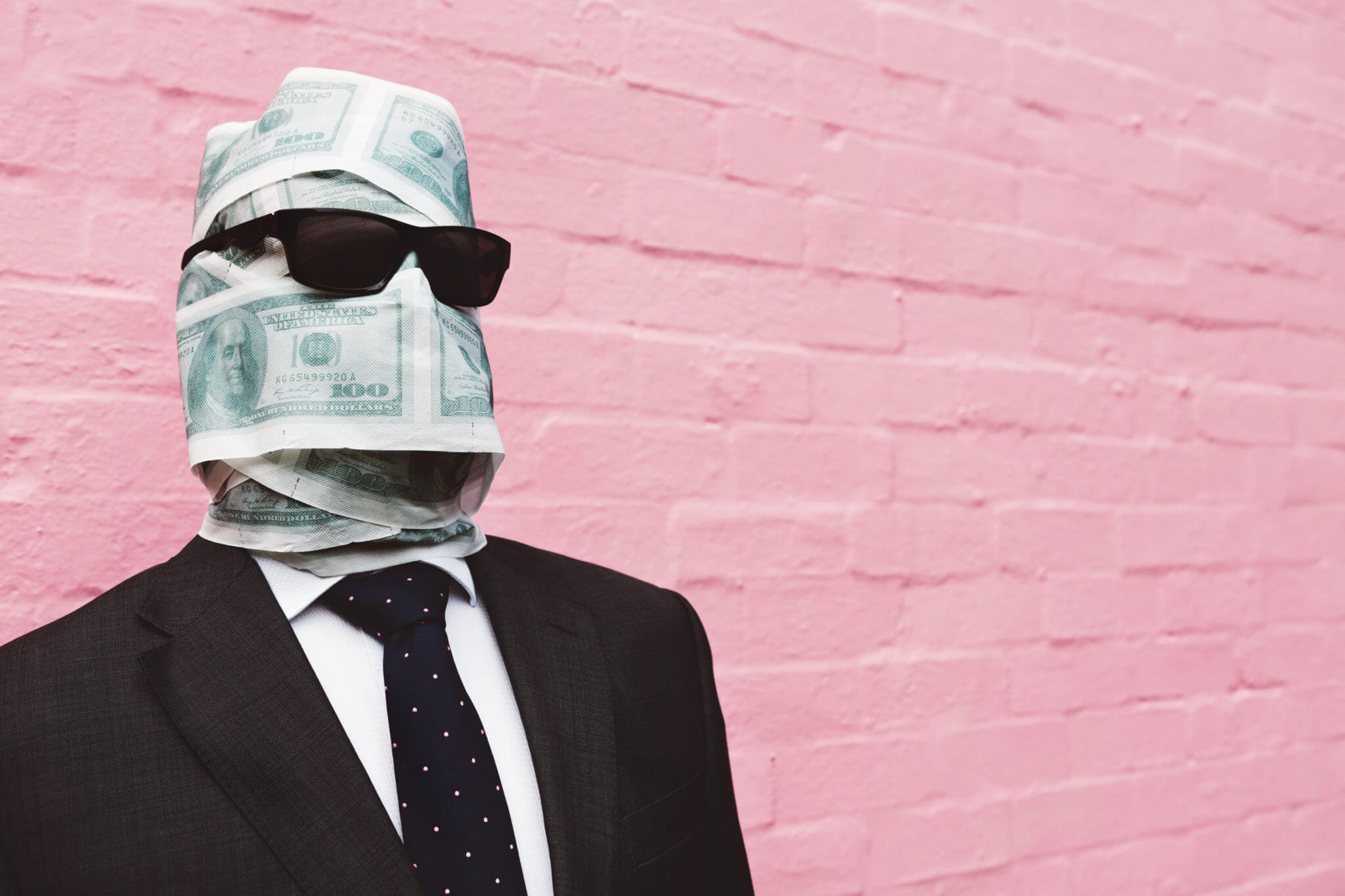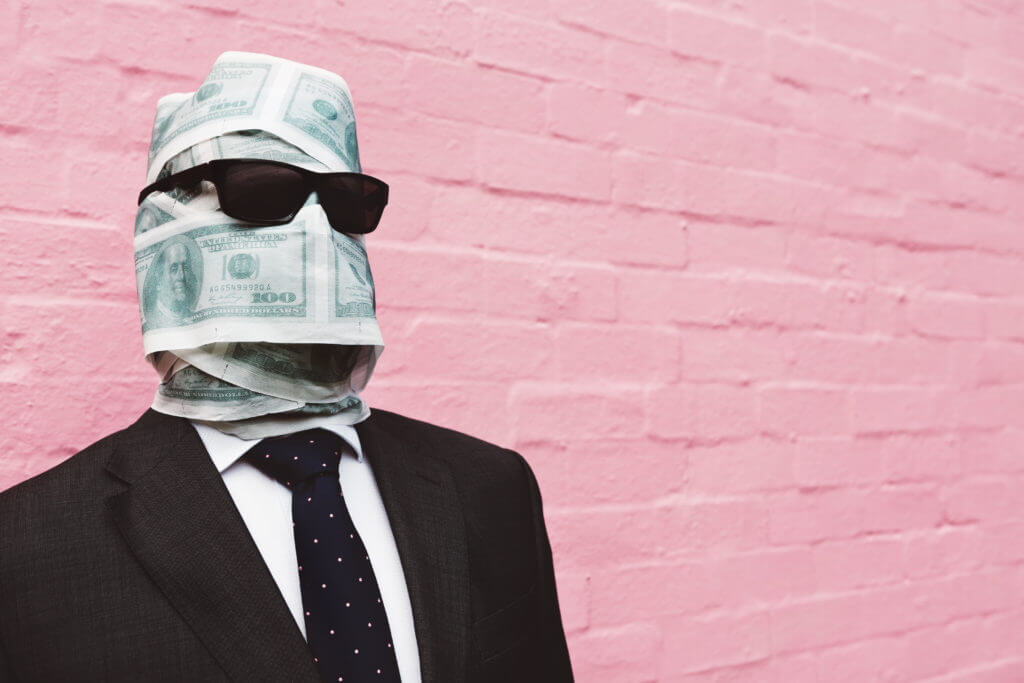 How do you know if a sugar daddy is scamming you?
In case a potential sugar daddy is asking you many personal questions, wanting to find out your personal information, a social security number, your home address, cut the conversation immediately.
Best Sugar Dating Sites (Based on 100,000+ Survey)

'Best for Sugar Daddies"

"Best for Sugar Babies"

"Best for Discreet Sugar Dating"

"Best for Sugar Mommas"

"Best for Cheating Sugar Dating"

"Our Sugar Daddy/Baby Quiz"
You are very likely to be targeted by a human trafficker.
During the last year, there were many cases like this where human traffickers were contacting sugar babies via these dating sites trying to find enough information about them in order to kidnap them.
Always put your safety first and never give out any kind of personal information on these websites.
You shouldn't even give out your real name and surname on your sugar baby bio( always use sugar baby nicknames) until you make sure you are safe and your sugar daddy is a real, trustworthy person.
One thing you should also never give out to strangers is your phone number since potential scammers nowadays can even find your address with just one small piece of information.
This is something you won't see often on social media that often tends to promote the sugar baby lifestyle because no matter how enjoyable and beneficial it is, you can be found in a potentially very dangerous situation If you're not careful enough.
Not one real sugar daddy will ever ask you questions like this, even If he is completely new to sugaring so always watch out for this type of scam.
The other type of scam, which is much more often than the human trafficking one, is a financial scam.
All of the experienced sugar babies are probably familiar with text messages of men claiming to be sugar daddies asking for their banking information in order to pay them some money in advance.
Trust me, no sugar daddy on any of these dating sites will contact you begging to pay you for some stuff before you have ever met.
In case a man presenting himself as a sugar daddy is asking you for your bank account, credit card number, or any type of bank account number, this is very likely to be a financial scam.
Sugar daddies will rarely transfer money via a bank even after you have been having an arrangement for quite some time.
Even after you have been in a relationship for some time, I would suggest getting your money via CashApp, Venmo, or PayPal, just to make sure you don't get into any kind of trouble or expose too much information to your sugar daddy.
How Sugar Daddy Scams Work?
As you could already see above, there are different types of sugar daddy scams, and depending on the scam, their tactic and approach can be different.
In case you are sugaring via a dating site like What's your price, potential scammers will contact you in the same way a legit sugar daddy would.
They will send you a simple message presenting themselves as a man who would like to become your sugar daddy, but what will probably make you suspicious of his needs are additional questions he will keep asking you.
What are the warning signs of a sugar daddy scam?
All sorts of questions regarding personal information or your bank account information are 100% a scam.
A sugar daddy scam format may differ from one scammer to another, but they will certainly always start asking you suspicious questions after only 2 or 3 text messages.
A sugar daddy asking for bank account info will take all the money on your card just a few minutes after you have given him out your information, and there is nothing you can do to get that money back.
Everyone looking for a sugar daddy, whether it be on What's your price or some other dating apps can become a victim of scams like this.
Even If you are a male sugar baby or gay sugar daddy, there is no way these scams will bypass you in the future.
What Are The Most Common Scams?
During the past year and the Coronavirus, many sugar daddy scams have been exposed, but there are a few types that seem to happen most often.
Since many men were turning to sugar daddy dating sites in order to overcome loneliness during the pandemic, while many university students looking for sugar daddies decided to pursue the sugar baby life in order to pay off their student loans and have some kind of monthly or weekly allowance, the scammers decide to turn that into their advantage.
A scam known by the name "Nigerian prince" has been one of the hottest topics on the internet during 2020, trending on social media and many quality news sites.
Scammers used sugar momma dating sites to present themselves as sugar daddies or sugar mommas, offering a sugar relationship and sending victims a few thousand dollars just a day or two after reaching out to them.
Once they were sure they have gained their trust, they would ask them to transfer 500 or 600 dollars to one of their relatives, promising they will pay it back to them as soon as possible.
The conversation would continue for a few more days and they would keep asking for more and more money, coming up with stupid excuses why they couldn't transfer the money by themselves.
Once they have gained all of their money back and made you send them even more money than they transferred to you in the first place, they would usually block you or their dating profile would disappear.
A potential sugar daddy that is reaching out to you this way would often present himself as a Nigerian prince, which is the reason why this type of scam is known by this name.
With all these experiences, women always ask: Is being a sugar baby safe?
Someone's misfortune luckily turned into something good since women who were victims of this scam started posting screenshots to their social media, warning other girls and sugar babies to stay away from generic messages like these.
While there are probably the most What's your price scams, there were also many girls coming up with screenshots of similar messages that were sent to them through other social media and websites.
Snapchat scams were even more frequent, with messages always seeming to look exactly the same.
The other frequent and way more dangerous sugar daddy scam is the scam related to human trafficking, which was brought to light by many different influencers on Youtube and Instagram.
Sugar daddy scammers would establish contact with a sugar baby via some of these dating sites, spending a few days chatting about many different things, trying to gain her trust.
Once everything would seem perfect and there was some kind of connection established, they would start asking for your nude pictures in order to make sure you will be a good sugar baby for them, part of sugar dating etiquette for beginners is to not release your nude pics at any point during your conversations.
In exchange for that, he promises to give you a gift card and shipping clothes and make-up worth a few hundred dollars to your home address.
This is where the scam actually happens because once you give them out your home address, the tone of the conversation will become completely different.
After this has been done, he will start threatening to expose you, asking for money If you don't want your nude pictures sent to your whole Facebook list.
However, this is the best type of scam to happen to you, since there were many cases of organized groups getting girls home addresses this way and actually stalking them and trying to kidnap them.
Several cases like this were reported to the police, and while these men were arrested, there is a large possibility that there is an actual organized crime group behind this scam.
This is not a scam that is as common as previous ones, but it became viral on social media during the past few months and I believe that every sugar baby should be aware of different types of scams in order to know how to protect herself on the internet.
Financial scams are the ones that are most common for all types of social media and some people also refer to them as romance scams.
This means that your potential sugar daddy will reach out to you with messages where he talks about how he wants you to be his exclusive sugar baby and that he needs proof you will be committed to him.
The proof is usually a few hundred dollars which you will never get back.
How Do These Scammers Know Who To Target?
This is a question probably no one has the answer to, since these scams have become common for all social media.
Even if you are not a sugar baby, there is a high possibility you could get some of these scam messages on your Instagram, Facebook, or even Twitter profile.
They usually have no specific target and just reach out to random girls on the internet, but because of the specific nature of sugar dating sites, that is the place where they tend to be most frequent.
How To Protect Yourself From A Scammer?
All the legal stuff you need to know about frauds like this, ways to protect yourself, and people you should contact in case you believe you are in danger can be found on fraud.org which is a website that specialized in all types of frauds and is very familiar with sugar baby scams.
However, the best and easiest way to protect yourself is to never give out your personal information to strangers on the internet and never send nude pictures to anyone, no matter how much trust you have in them.
What do you do if you think you are being scammed?
In case you have already given out some of your personal information or given out your money to a stranger on the internet, I always recommend reaching out to the authorities.
They are very familiar with cases like this and will do their best in order to help you and protect you.
In case you have given out your home address, report that to the police and move somewhere place for a few days.
How to Tell If a Sugar Daddy Is Real?
What's your price scams and Instagram sugar daddy scams made us all very skeptical about the messages we receive on our internet profiles.
So, how to tell if a sugar daddy is real?
The easiest way to realize whether you are a victim of scamming sugar daddies is to carefully inspect the messages you have been receiving from this person.
You certainly won't get money from sugar daddy before you meet in person, so any kind of messages from men asking to give you money before you have even started a serious conversation is a scam.
One of the online sugar daddy profile red flags is when it doesn't have much information and pictures.
In case there aren't any pictures of a sugar daddy or their description is very basic and seems almost generic, chances that this is a scam profile are very high.
Also make sure that pictures on their sugar daddy profile headlines are not downloaded from someone's Instagram, Pinterest, or Facebook.
You can find this out by a simple Google image search and it can save you from many uncomfortable or dangerous situations.
You should avoid being part of the sugar daddy horror stories that are trending.
Watch out and always stay safe irrespective of what your sugar baby expectations are!