The expansion of modern technology simplified our lives significantly, speeding up the tempo of our life and enabling people to get what they want faster than they could even imagine.
Dating is no exception to this, and truth to be told, it took the art of finding the perfect match for you to an entirely different dimension.
The more precise people are in what they are looking for, the faster the journey to the ideal partners is.
Speaking of those who know what they want, we have done a brief investigation on the best sugar daddy sites and we discovered several that indeed deserve your attention.
Here's the list:
Is your dating app giving you the best chance for success?
Make sure to take our online dating site/app quiz to find out.
People who follow our dating site suggestions have on average 2 more dates per month.
Best Sugar Daddy Dating Sites in Video Form
Audio (podcast) form for those of you on the go
The Best 8 Sugar Daddy Sites
Below is my list of the top 8 Sugar Daddy dating sites. I rank these on specific ranking factors such as price, registration, how easy it is to make contact, profile quality and more. This will help you decide which is the best Sugar Daddy dating site for you.
1. Seeking Arrangement
Seeking Arrangement is the one and only dating site where mature people can find someone to look after.
This online dating site mixes business and pleasure at the same time.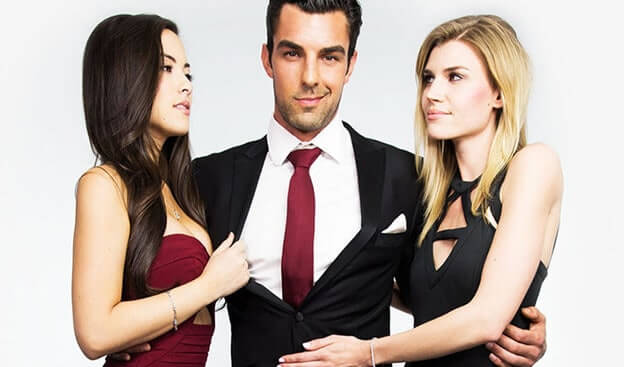 Rating
Registration – 5/5
Making Contact – 4/5
Profile Quality – 5/5
Overall Score – 4,7/5
Description
A major question is "do sugar daddy websites really work?"
This is an online dating site where young people offer their company, long or short relationships to mature people who want to help financially the sugar babes.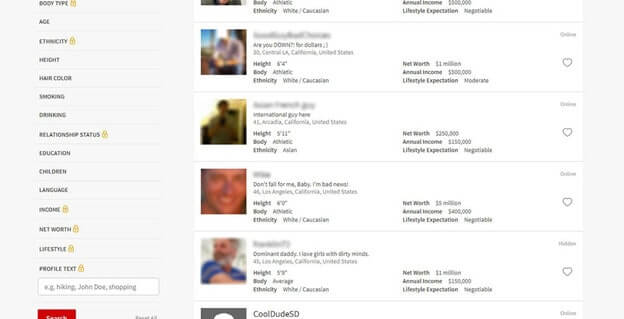 The signing up process is very fast because you can type just a little information.
All the members have to pass a verification process, and when they do they become awarded members with a badge.
Start chatting with other users is as easy as a signing up process.
You can chat with just one person at a time, which makes your conversation more private.
Considering your profile, you don't need to put too much information or too many photos.
Every photo you want to post, have to be approved. You can make a private gallery, from where you can send photos to people you authorize.
The profile design is simple which can be a little bit boring for younger users. It is all in the simplicity because many older members use daily this online dating site.
Best Sugar Dating Sites (Based on 100,000+ Survey)

'Best for Sugar Daddies"

"Best for Sugar Babies"

"Best for Discreet Sugar Dating"

"Best for Sugar Mommas"

"Best for Cheating Sugar Dating"

"Our Sugar Daddy/Baby Quiz"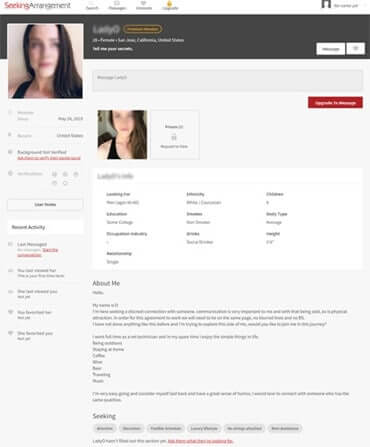 However, there are more than 80% of those who join as sugar babies that is a pretty astonishing percentage.
Pros
Easy to use
Many sugar babies
Cons
Many good features available for paid users only
One of the most expensive dating site
Who Is It Best For?
Seeking Arrangement is pretty open about what it stands for, so if you are a gentleman looking for someone to treat as a princess or if you are a princess looking for someone to treat you the way you deserve – this one is for you.
FAQ
1. Is Seeking Arrangement legal?
Yes, it is. It is legal, and everything is by the law.
2. Is Seeking Arrangement free?
It is completely free for S babies, but the other women or men who are looking for them have to become eventually paid members, even they can use a free trial.
3. Can you use Seeking Arrangement without paying?
The registration process is free, but if you want to arrange with other members, you have to become a paid member. It means that after paying for a membership, you can make contacts with other users.
Pricing
That is one of the most expensive dating sites men can use to find a perfect date, so they should expect perfect babies instead.
Costs to use the Seeking Arrangement dating site go from 79.95 USD to 359.70 USD depending on the package you choose.
2. RichMeetBeautiful

Rating
Registration -5/5
Making Contact- 3.5/5
Profile Quality- 4/5
Overall Rating – 4/5
Description
The world of online dating can often be very fast-paced and even unforgiving as matches are made within moments and relationships can blossom within mere minutes.
RichMeetBeautiful embodies the principle of connecting attractive, young, and intelligent sugar babies and boy toys with ambitious and successful sugar daddies and sugar mamas into fulfilling relationships that will aim to please both parties equally.
Everyone is welcome to come and try their luck on this leading sugar dating website that is subjected to constant improvement.
If we are talking about the functionality of your profile, you can get started with a minimal amount of
The underlying reasoning behind the success of this platform lies in its ingenuity and straight forward approach towards the sugar dating trend that stresses the importance of physical and emotional investments over everything else in a relationship, ensuring that its members are honest and upfront with each other.
An awesome distinction between this dating site compared to the competition is the complete transparency in showcasing all the pictures available on the website and it encourages instant communication because, as the saying goes, "time is money".
Most of the basic functions are available to you the moment you sign up while benefits that could enhance your communication efficiency are restricted to premium subscription (except, of course, if you are a sugar baby).
The security is tight and support teams are working around the clock to remove all kinds of frauds and fake accounts.
What's most impressive is the overall feel of the website that is both clear-cut and loaded with different types of people who are, for the most part, serious about engaging in a genuine relationship with excellently appointed roles that each member fills out, making the interactions predictable and up until the moment you can be sure you have found that special someone.
Pros
Transparent and open to everyone who wishes to give it a try
Includes both chat rooms and messaging features
Search functionality allows for all the photos a user has designated for the public to be viewed without paying for a subscription
Swift sign up process
Easy to use and navigate
Includes a mobile app
Popular, especially in the United States
Cons
Pricey subscription prices
It lacks any kind of matching feature
While the basic functions are open to freemium users, advanced features are restricted for the exclusive of subscription users
Who is it best for?
If you fall into the category of either an "attractive and wanted female" or a "successful and generous gentleman" you bet that you are more than welcome to try your luck and see what it has to offer.
FAQ
1. How do I block someone?
By going to their profile, clicking on the three dots right next to the username, and pressing block.
2. What does a 'Featured user' mean?
They are the most popular users on the platform. Featured users are picked based on their popularity alone.
3. How do I deactivate my account?
Clicking on the 'Settings' button will allow you to access this option by scrolling way down until you reach the 'Deactivate Profile' option. You will be given further instructions then.
Pricing
This online dating site practically calls you to become its paid members because it offers you many affordable discounts that can be used well.
Its costs go from 14.99 USD to 39.99 USD, but if you decide to pay some costs for long terms, discounts are from 25% to 63%, depending on the premium packages you choose.
3. Ashley Madison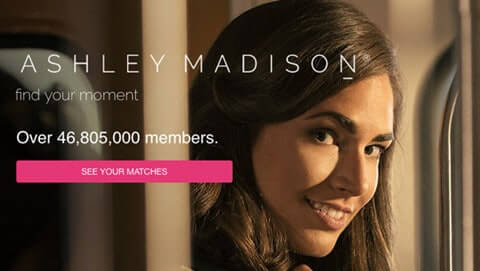 Ashley Madison is the most popular dating site for people who are willing to have affairs, and they are not afraid of doing it.
Rating
Registration – 5/5
Making Contact – 4/5
Profile Quality – 3/5
Overall Score – 4/5
Description
Ashley Madison is definitely one of the most used dating sites in the UK.
There are more than 54 million users around the globe, and 2 million of its users come from the UK.
We can just suggest that the British are the biggest lovers in the world.
Considering the gender population, men are the leaders of this online dating site, and many of them are in their fifties.
When the site first came out, it was criticized as an online dating site that proclaimed adultery, infidelity, and affairs.
However, the founders of this site offer you more than that.
It offers you to spread your secret desires and live a life without boundaries.
On the Ashley Madison site, there are not just people who are looking for affairs, there are also open-minded people, married couples, and all those who are exploring their sexuality.
Ashley Madison is one of the dating sites that don't need your personal detail during the registration process.
In that way, users are hiding their privacy in the best possible way, and that is one of the main characteristics that push this online dating site to the top of the online dating world.
Its interface is simple, and the app is very easy to use.
The registration process lasts less than five minutes.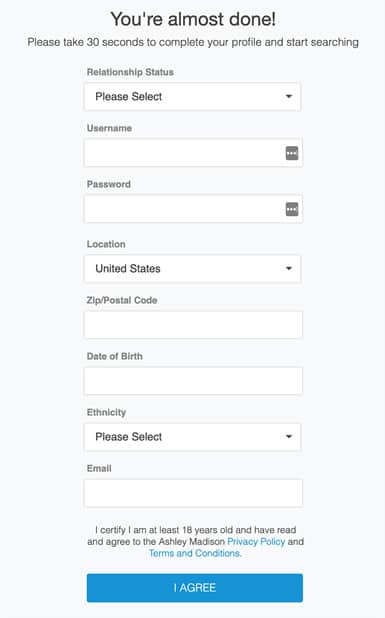 Making contacts and messaging is free for women, while men have to pay if they won't make any contact with other users.
You can send virtual gifts, you can use the chat option, and you can add other members to a favorite list.
Speaking about the quality of the profiles it isn't rated as a good one because many profiles don't offer you any information, or on the other hand, there are very detailed profiles.
That's why many reviews accentuate the possibility there are many fake profiles on the Ashley Madison site.
There is an option that maybe can confirm this testimony. Users can post their profile pictures, or they can post them by blurring them.
That can be considered as its privacy policy and its users' protection on the highest level.
Pros
Using the site without subscription
Safe to use
Cons
Free for women only
Fake profiles
Who Is It Best For?
Ashley Madison is one more website for all of those who are looking for affairs or someone to take care of them or to take care of.
So if you find that you are any of those things, you might give Ashley Madison a try.
FAQ
1. Is Ashley Madison Safe?
The Ashley Madison team has been working on its members' safety.
It presented some new features that can confirm that using the Ashley Madison site is safe.
2. Is Messaging On Ashley Madison Free?
It is free for female users. But, if you use Ashley Madison as a male user, you have to upgrade your profile by becoming a paid member.
3. Is It Possible To Use The Ashley Madison Site Anonymously?
Yes, it is. That's why Ashley Madison is one of the most used online dating sites.
You are the one who reveals or not too many details about your life.
Pricing
Three kinds of packages are offered. You can buy 100, 500, or 1000 credits.
Costs go from 46.90 USD to 214.80 USD.
4. Secret Benefits

Rating
Registration 5/5
Making Contact 5/5
Profile Quality 5/5
Overall Score 5/5
Description
If you are looking for a platform that is catering to those interested in finding their sugary soulmate, this one may be the thing for you.
Pretty much unambiguous in the spectrum of services and intentions, Secret Benefits is meant for those who are exact in their demands and preferences.
Even though the name and the philosophy of this and similar best sugar daddy websites implies that members may be looking for no other thing than casual relationships with material benefits, still there are many testimonials of two individuals ending up in an honest relationship full of true love for the other half.
The platform is of simple design and easy to navigate, with male profiles significantly prevailing.
The page is well optimized for all types of platforms (desktop and mobile), so you can look for your sweetest match wherever you are.
There are plenty of useful tools and options which make the search process even simpler and journey to your other half even quicker.
There are no subscriptions, instead, you have credits-you unlock premium feature and ONLY pay for the services you use. Fair, isn't it?
Pros
Users specifically state what are they looking for on this platform
The quick and easy registration process
Verified and detailed profiles
Plenty of useful features and search filters
Mobile-friendly page
Site is easy to navigate and not crowded with details
Only 18+ clients can register
Credits instead of monthly fees (you only pay what you use)
Fast and hassle-free service
Escorts are not allowed
Cons
No phone support or live chat
Who is it best for?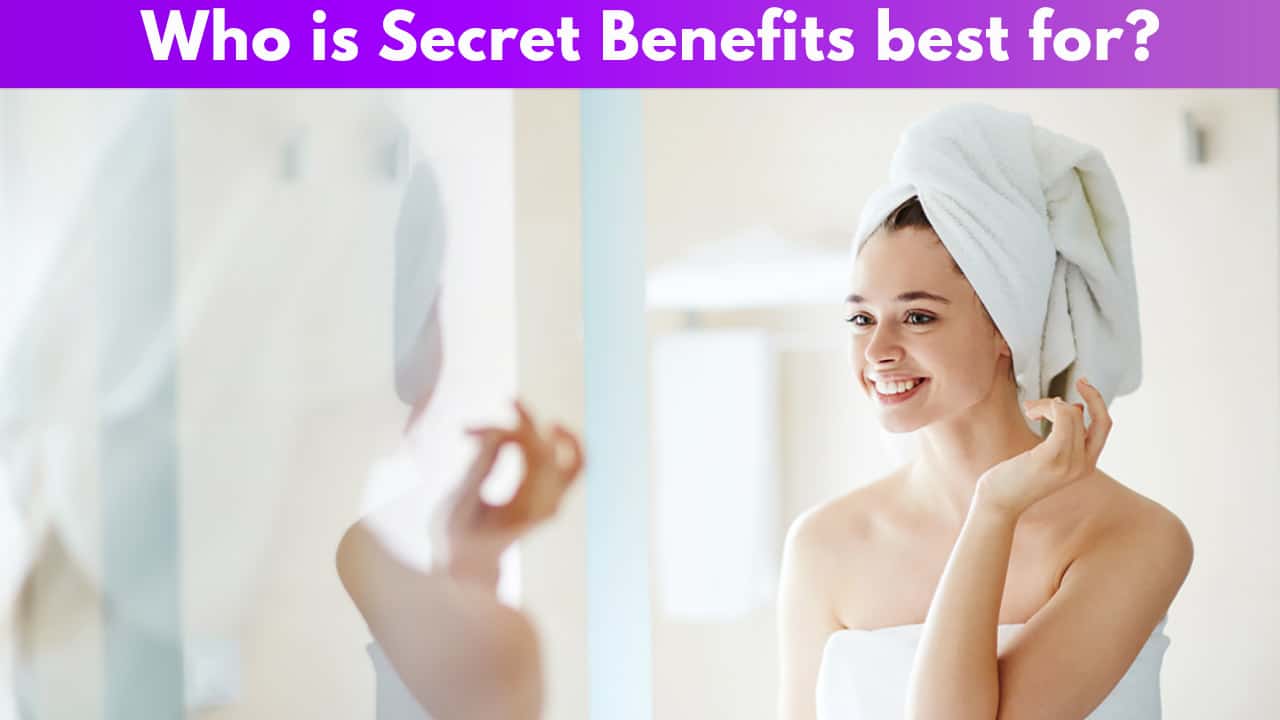 Having in mind that members are really clear on what are they looking for on rich man dating site (sugar daddies looking for sugar babies and vice versa), the platform is a perfect option for those who are straightforward with their wishes.
FAQ
1. Can I hide the account on SB?
Of course, this option is available and it allows you to block the profile from appearing in the search result.
By implementing this feature, you can continue the conversations you are already engaged in, however, you cannot browse other members until you deactivate it.
2. Is it possible to write personal information such as e-mail or phone number on the site?
The Terms and Conditions on site strictly prohibit writing any personal info on the website.
If some other user notices that you broke this safety rule, he/she may report you. The outcome is a temporarily deactivated account.
3. What is Secret Album and how does it work?
This is quite a convenient and free option offered by this platform which allows users to post photos or videos of themselves wearing revealing clothes.
Of course, nudity is not allowed. You can send a request to other clients to show you their album and you can edit it later.
Pricing
Secret Benefits online dating is a great option for ladies because it is free to use for women.
Men can use it as free or paid members.
Free members get a lot of excellent features to use. But, if you sign up as a paid member, your profile will be on the top of the list on this dating site.
A paid membership allows you three most wanted features: a Secret Browsing, an Unlock Conversation, and an Unlock Secret Album option.
It works by using a package of credits you can choose.
Packages go from 100 credits to 1000 credits. Costs are from 59 USD to 289 USD.
What is really important to know is that your credits can never expire, and you can buy credits in case that you really need them.
5. WhatsYourPrice

Rating
Registration 4.9/5
Making Contact 5/5
Profile Quality 5/5
Overall Score 4.95/5
Description
Launched by the same person behind Seeking Arrangement, Brandon Wade, the platform came to life in 2010.
Motivated by the idea to offer rewarding and top-quality dating services which are simple to the core, the creator came up with the idea to establish a bid-based system.
While some people may be terrified by the explicit name of this site, the others find it quite straightforward as it implies what the platform is for.
As they say, all it takes is generosity and you can score yourself an ideal and attractive match.
Similar to how auctions work, one places a bid for the interested member and whoever wins the bid, wins the date as well.
Even though the site allows quite a solid dose of freedom, it is clearly stated that escorts are forbidden, as well as the affiliation to programs promoting such services, which shows that the page is safe to use.
The platform is immensely popular and it is acknowledged by various leading media and portals.
It looks modern and simple to navigate, which promises more than pleasurable user experience.
Pros
Straightforward philosophy of the site

Platform approved by various reputable media (Forbes, Gawker and more)
Quick average time to get on a real date with other members
Blog and FAQ featured on the platform
No subscription, one pays when the deal is made
Ladies can use the site completely free of charge
Free sugar daddy chat rooms available
Profile pics visible to the entire community without charge
Cons
No app for mobile phones

A bit pricier compared to similar pages
Who is it best for?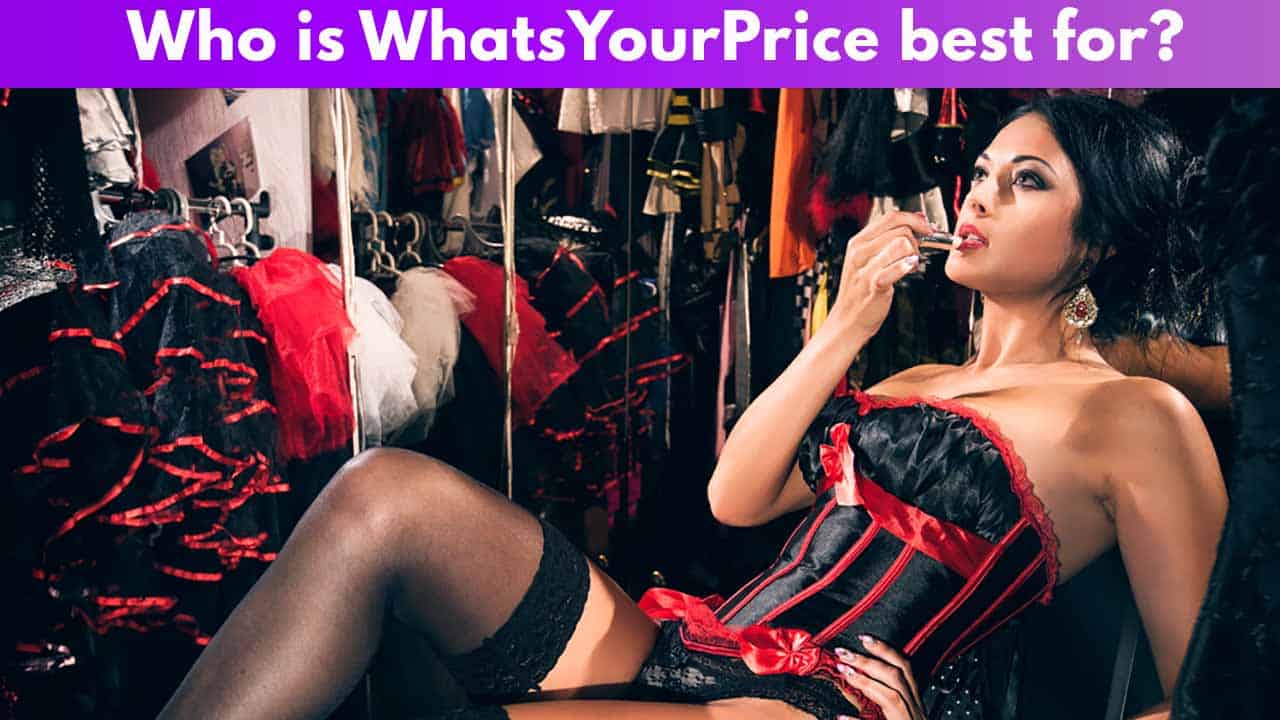 If you can describe yourself either as "attractive female" or a "generous gentleman", then this matchmaking platform is an ideal choice for you.
The more precise and explicit you are, the higher are the chances that the date will be a success, and that's exactly what made this platform so popular and one of the most commonly used for finding the perfect sugar match.
FAQ
1. Is there an option to block other users?
Of course. This is done by clicking on the account of the person you want to block and clicking the three dots where the option is listed.
Once activated, it prevents the restricted member (or members) from sending you messages, Winks and Offers, as well as viewing your account.
2. Does one have to pay for the second meeting with the same match?
We are glad to say-no.
While one has to pay a rather high price for the first meeting with a certain member, one is not required to do so either for the second or any other dating with the same person.
But, one does pay for all the expenses during the first date.
3. Is it possible to see other users' private pics?
No, it's not a default option. It is only possible if you interact with other members. By interaction, we mean making an offer (or counter-offer) or winking to each other. This option can be revoked as well.
Pricing
What is completely free on this site is the signing up process. But if you want your profile picture to be visible to everyone to the members of the site, you have to pay for it.
The other thing you pay is your official date. When you arrange a date with a girl from the site, you are paying an amount of money for it, and the other half you can pay after your dating finishes.
If you buy the most expensive package, the site guarantees you the payback of the five last dates you had.
You can buy 100, 450, or 1000 credits option. Costs go from 50 USD to 200 USD.
What's your price?
6. SugarDaddyMeet
Rating
Registration 5/5
Making Contact 5/5
Profile Quality 4.8/5
Overall Score 4.9/5
Description
Similar to other sites, no beating around the bush, just clear and precise intentions and services are what can be found on this platform. Opening the digital doors back in 2007, this one is a place where wealthy sugar daddies can look for cute and intelligent sugar dolls.
The site is freemium based, which means one can register at no cost, but is required to pay if he is interested in unlocking numerous special features unique to the page. Tailored to meet the demands of those looking for a beneficial relationship, the site is available only in the richest countries on the globe.
Upon registration one is not only required to verify their photos but what's more important-their income. That claimed financial resources can be utilized quite fine on some of the exclusive features listed in their catalogs such as profile certifications, first date ideas, personalized advice and many more.
Pros
Large base of active users with plenty of daily logins
A fine collection of extensive features and search tools available
Sign up is possible via FB as well
Accounts of low quality are terminated ASAP
Indicators for premium and verified clients
Mobile-optimized page
The platform is well-equipped (testimonials, blog, FAQ, safety tips for matchmaking)
Partners with numerous renowned dating sites
Prostitutions and escorts strictly prohibited
All forms of support at consumers' disposal
Cons
Only for individuals residing in the top 20 wealthy countries
Upgrading subscription via mobile is pricier
Who is it best for?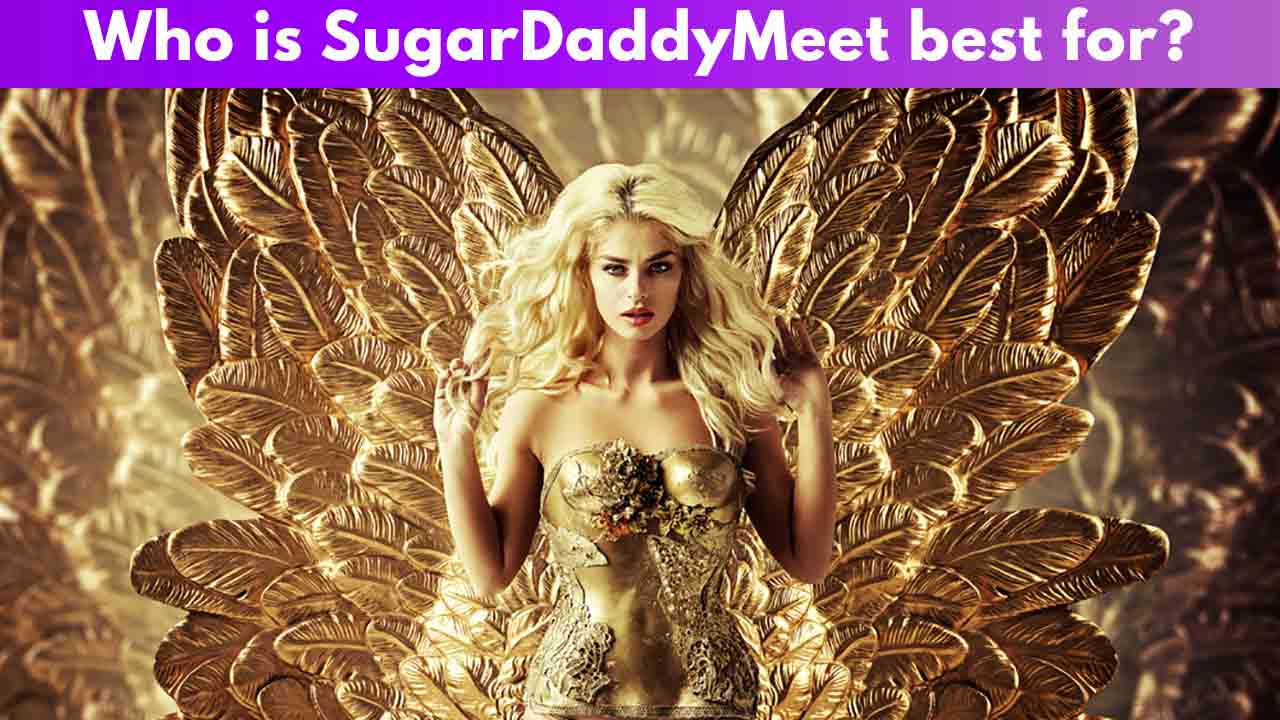 As access is restricted only to those residing in rich countries (20 of them, precisely), we could say that this site is meant for the wealthy ones. It's an excellent choice for those who are all about glitz and glam, as the site offers a plethora of exclusive and valuable features which level-up dating to completely new heights.
FAQ
1. Is the subscription for the site auto-billing or do I renew it manually?
It is automatically renewed because the team wanted to reduce the time one spends on paying the fees and leave more for browsing the base of the profile.
However, you can change this in the settings, and once the subscription expires, you will be a standard user again.
Do know that fees for those who opted for 3-month or 6-month package are not automatically rebilled.
2. How does "Private album" work?
This feature allows you to grant a selected user the approval to access the album where your private pics are uploaded.
While public pics are available to the entire community (unless adjusted otherwise in the settings), these are visible only to those who are approved by you.
3. Why are some accounts currently unavailable or disabled?
This means that some clients have decided to take a break from looking for the other half, or perhaps they wanted to hide their account.
Sometimes profiles may not be active due to security violations.
Pricing
On this online dating site, you have two member's options. To be a free member or to be a gold member.
As a free member, your conversation is limited. But as a paid member, you can have unlimited chatting with all the members from the site.
Your costs as a gold member are from 24 USD to 50 USD per month.
7. SugarDaddie


Rating
Registration 5/5
Making Contact 5/5
Profile Quality 4.7/5
Overall Score 4.8/5
Description
After a single glance on this fancy platform, the last that would come to mind is that SugarDaddie is one of the oldest sites of this sort.
Established a long time ago, back in 2002, the site now proudly gathers over 5 million sugars from UK, Canada, USA, and Australia.
This is one of the biggest flaws on this amazing site, the fact that it's limited to only these locations. This, and the fact that it has no apps for mobile phones.
Yes, you can launch it on your portable device, but an app would make that a bit smoother.
The high-quality design and the elegant interface already look promising and it certainly doesn't come as a surprise that it is approved by numerous respectable media.
Calling themselves a pioneer in the industry, the team behind this dating site is always eager to push boundaries and offer the highest quality experience sugar dating can bring.
Pros
Quick and hassle-free registration process without costs
Acknowledged by leading portals (CNN, BBC, FOX, and many others)
Profiles are well-equipped with information
Everyone can see profile pics free of charge
Variety of useful features
The site looks modernistic and classy
Testimonials and FAQ available on the page
Cons
Location restrictions
No apps for iOS or Android
Who is it best for?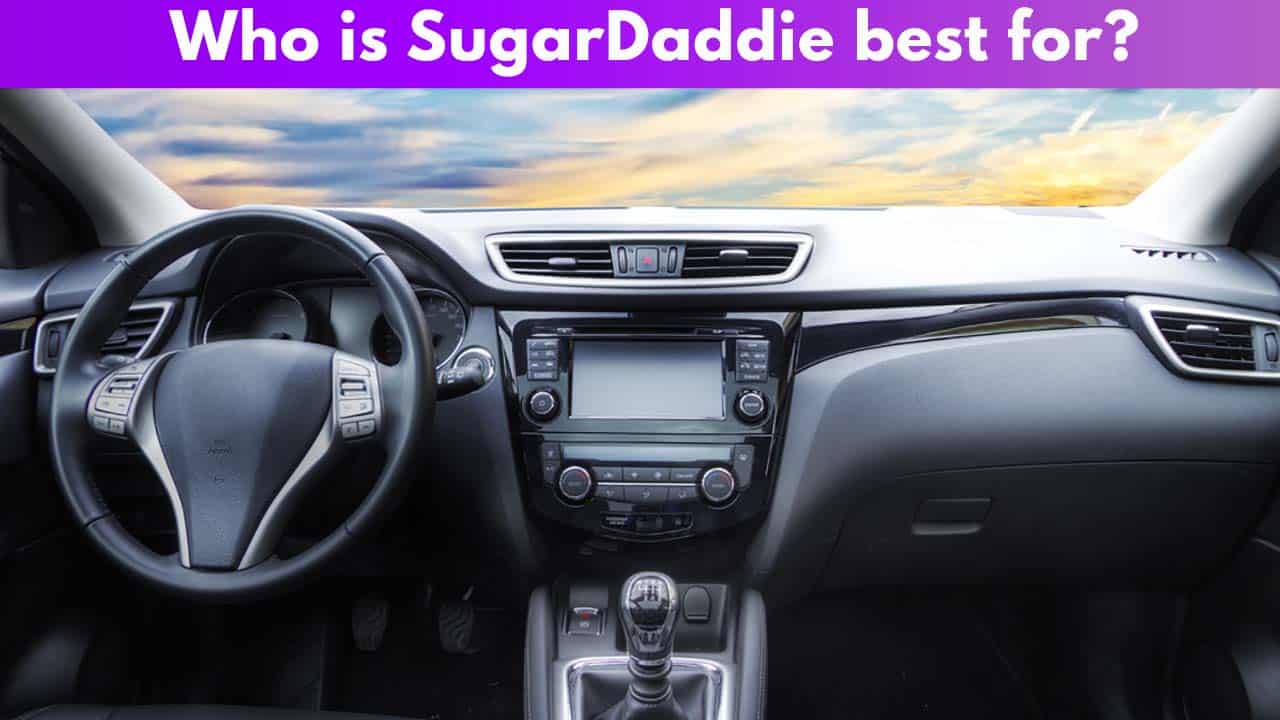 Having in mind that the site itself is restricted to the UK, USA, Australia, and Canada, it an excellent choice for those residing in the mentioned locations.
It's also a good choice for those who are specific about what kind of mutually beneficial relationship are they looking for.
Rich, confident and successful gentlemen who are looking for sugar babe to be her benefactor, partner, mentor or even a lover are the ones this page is aimed for.
FAQ
1. What does Quality Score show?
It indicates the level of your activity on the platform and helps you improve the quality of your account.
Whatever you do on-site brings you some points, and there are eight categories where the score is divided into. (small tip- premium users can advance faster)
2. What to do if a member behaves badly?
There's an option to report anyone who doesn't act politely or causes incidents, so if you notice such behavior, don't hesitate to do so.
It's for your own and other users' safety.
3. How to use Forum on-site?
As a free member you are eligible to see what other clients have written, browse through the base of posts and comments.
However, if you want to be an active user and participate in discussions, you need to have a premium subscription.
Pricing
The good thing about using this online dating site is that you can use sugardaddie.com free trial as long as you want.
The only bad thing is that you can't send messages to other users, and you can't respond to their messages.
If responding to messages is your goal, then you can become a premium member from 16.99 USD to 33.99 USD per month.
8. SugarDaddyForMe

Rating
Registration 5/5
Making Contact 4.6/5
Profile Quality 5/5
Overall Score 4.8/5
Description
Opening the virtual doors in 2004, this platform represents one of the oldest sites designed for those who are eager to spoil and pamper their sugar partners.
What differs this one from similar sites is that it helps individuals find rich guys who will be much more than a lover, something like a mentor.
As expected, wealthy sugar daddies who want to spoil young sugars are the main category of users.
However, this page is also a fine choice for women or gay clients who are looking for the sweet another half.
The registration procedure is quite simple and quick, and profiles are very well-equipped which maximizes the chances to find the ideal partner.
While browsing the database we noticed that the majority of female members look very seductive and are provocatively dressed, but remaining within the "no nudity" limits.
Even though the site can be browsed for free, as expected, many features are exclusively unlocked if you opt for paid subscription.
Compared to similar platforms, this one is a bit more expensive, but since money DOES play an important role for visitors of this type of sites, that surely represents no major drawback.
Speaking of, perhaps the biggest eyesore we discovered here is not the fact that numerous services are only for paying members, but the design of the site.
It is not an eye-candy, that's for sure. Ironically, the appearance is quite the opposite of how the sugar babes featured on the site look.
Pros
One can browse profiles even without an account
Large base of active profiles
Non-complicated registration process
Accepts various categories (including homosexual sugar daddies)
Profile pics visible to everyone (without costs)
Special and unique to the platform features
Detailed FAQ page and success stories available on site
3-day cost-free trial
Cons
Messaging is reserved for premium followers only
Services are overpriced
No app for mobile platforms
Who is it best for?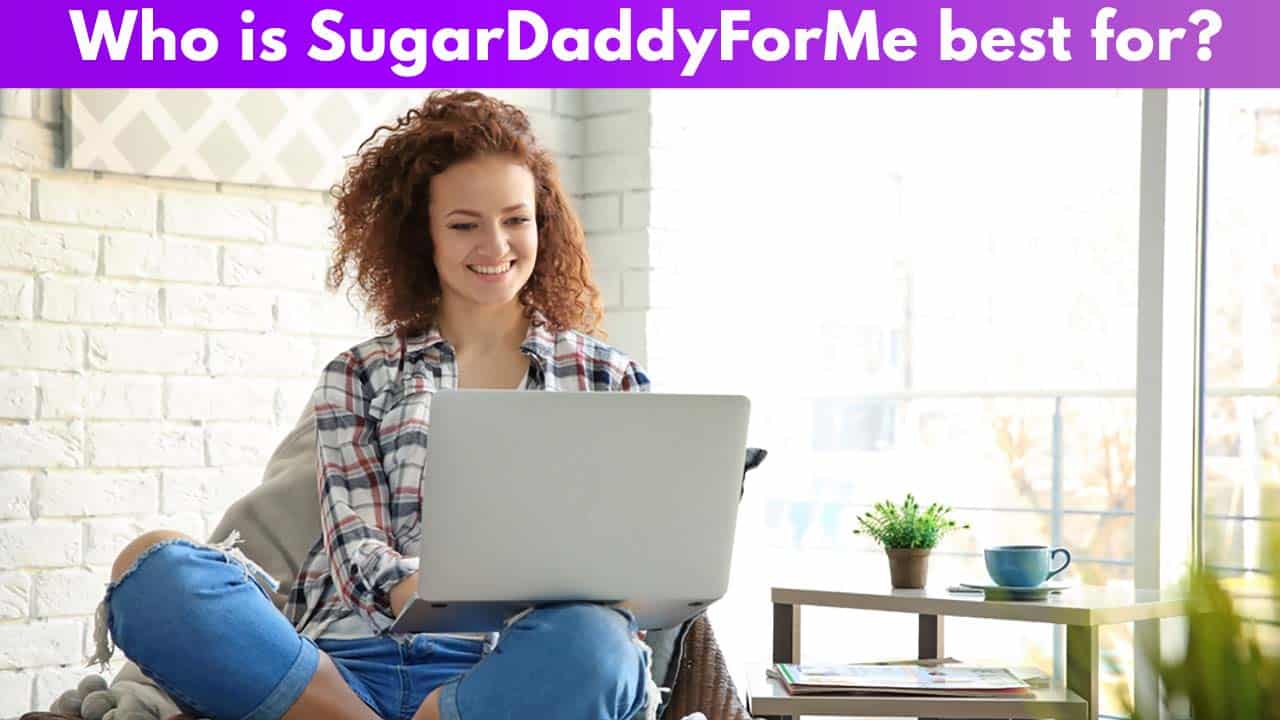 This is one of the rare platforms tailored to meet the demands of sugar mommies as well.
It has more or less the same philosophy as the ones we listed before, so it's a good choice for those looking for their sweet match.
The biggest drawback is the outdated design of the site itself, which some users may find not so appealing.
FAQ
1. Can I get in touch with all the members?
Yes, it is possible, but only if you have Silver or Gold subscription with Total Access.
This unlocks the chance to contact all users regardless of the level of their membership.
The option allows you to read messages and send replies to whomever you want.
2. Are nude pics allowed?
While the management fully understands that some members may be "proud" of their anatomy, posting inappropriate content is not allowed.
Such pics will be removed, and if a user tries to upload them again, one will be completely banished from the platform.
3. What is Weekend Planner?
The convenient schedule allows you to let other users know about your plans for the upcoming period.
Divided into one-hour cells, you can label your free time and give a signal to what you are doing in a certain period (at work, asleep, busy or free).
Pricing
That is also one of the dating sites that offer you a free membership to use as long as you want.
If you want to have a full free conversation with other users, you can upgrade your profile as a Silver or Gold User, or to be more precise, from 39.95 USD to 59.99 USD per month.
Final Thoughts on Best Sugar Daddy Sites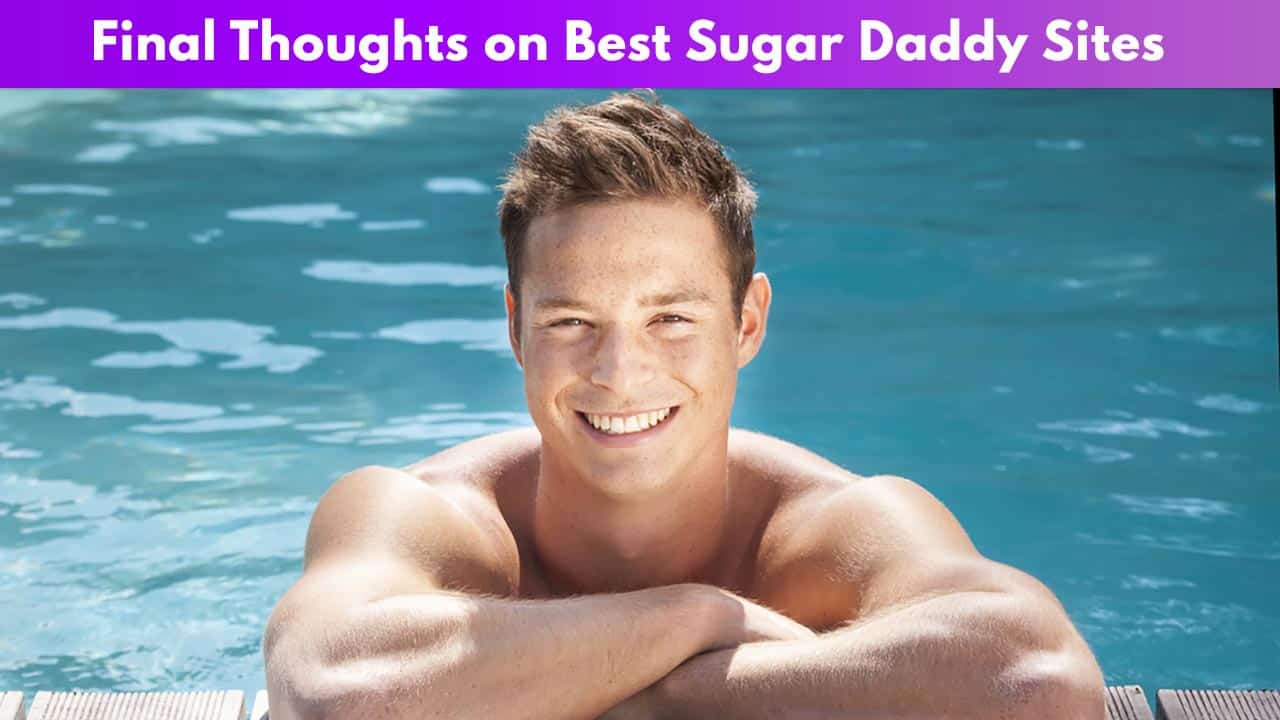 Discussing whether money can buy happiness or not makes no sense here, as everything here is more or less about the cash.
That's what all of the sites promote, no strings attached, mutually beneficial relationships and so on.
However, even all of these sites give a huge dose of freedom, there are limits not to be crossed unless both sides agree on that.
So, it can be a friend-friend relationship, a committed one or perhaps nothing else but intimacy, it entirely depends on what both sugars are interested in.
If you want to get involved in such a relationship, make sure you follow some safety tips and your experience will be an enjoyable one.
First of all, learn to set limits and control their feelings. Then be smart with leaving your personal information and do identity checks before you schedule a date.
The best place for the first date is a public one, as testing the waters needs to be in a safe location.
Making sure everything is smooth doesn't make you paranoid, it only adds more pleasure to meet people, and that's what dating should be about, right?
We hope our guide gave you useful insight into the most popular and the best sugar daddy sites.
Have luck with finding the sweetest ever partner!