Hi everyone, welcome to another sugaring guide where we'll be looking at how to spot a fake sugar daddy.
In today's article, we'll tell you all about:
Best Sugar Dating Sites (Based on 100,000+ Survey)

'Best for Sugar Daddies"

"Best for Sugar Babies"

"Best for Discreet Sugar Dating"

"Best for Sugar Mommas"

"Best for Cheating Sugar Dating"

"Our Sugar Daddy/Baby Quiz"
Let's get those fake sugar daddies exposed!
Ladies, What's your price is running a deal right now where girls can sign up completely free. We suggest you don't miss out on this limited offer. It's the biggest SD/SB site online.
Is your dating app giving you the best chance for success?
Make sure to take our online dating site/app quiz to find out.
It's a fact that people who follow our dating site suggestions have on average 2 extra dates per month.
Do you ever wonder what the signs you're dealing with a fake sugar daddy are?
"How do I know if my sugar daddy is real?" and how to tell if a sugar daddy is real? is one of the most common questions we get from other sugar babies.
Spotting a fake sugar daddy can be hard if you're not aware of the typical signs that you're dealing with this type of man.
Luckily for you, we've come up with a list of all sugar daddy scam formats that will help you discover fake sugar daddies.
We also listed a few helpful tips on being a sugar baby that will keep you away from getting sugar baby scams.
Fake sugar daddies come in various sizes and shapes and use various tactics to get you.
The usual one is through a commonly known Nigerian prince scam, where scammers, known as Nigerian sugar daddies, either ask you to pay for something for them or to send money to someone else.
We found this to be a common Instagram sugar daddy scam and What's your price scam, but it also can happen on other social media channels or sugar baby sites.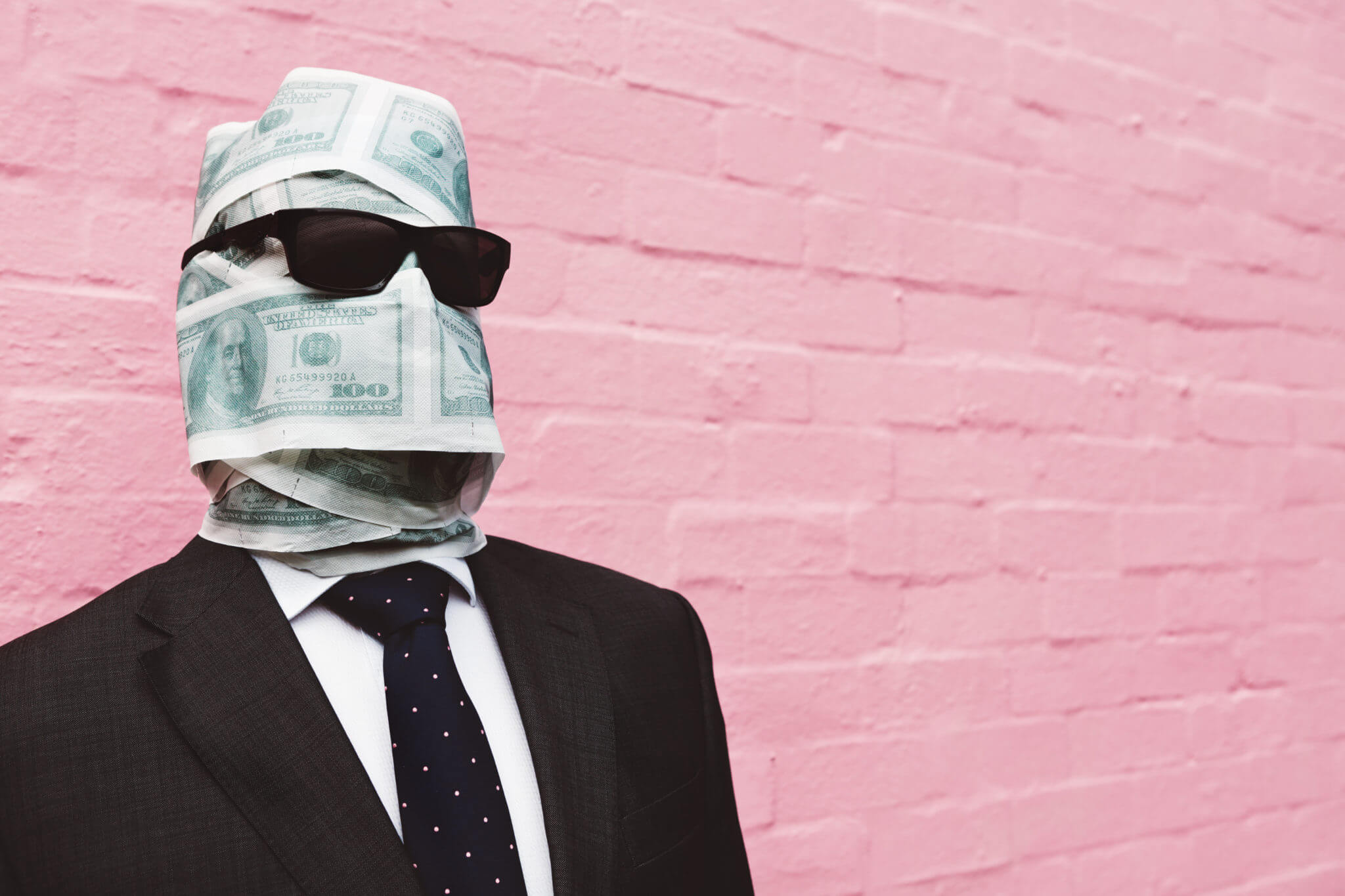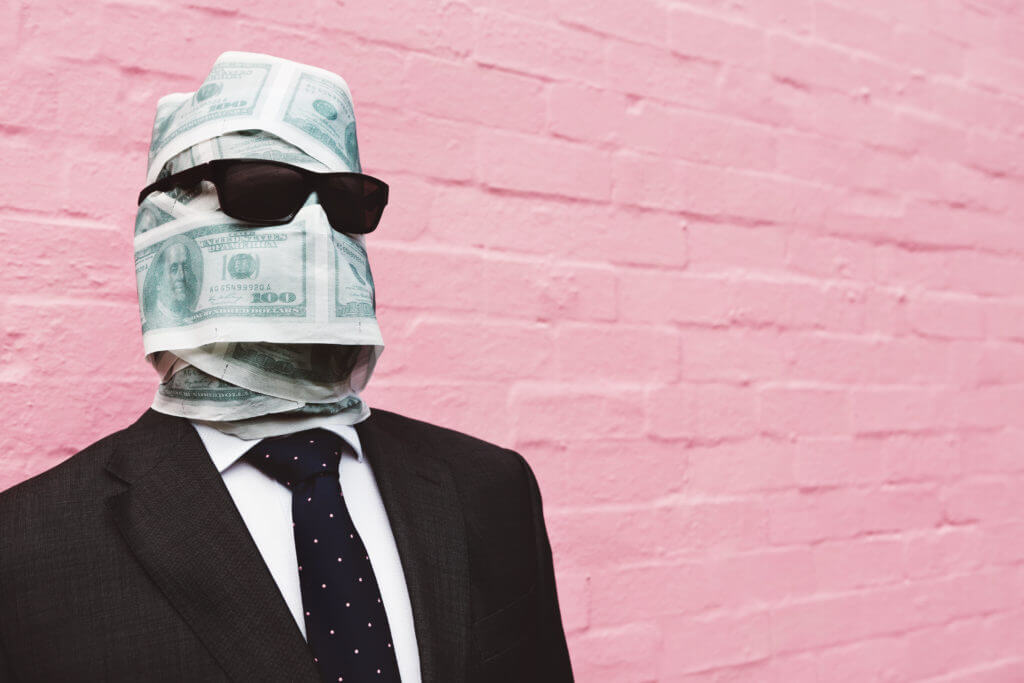 Check scams
These people send you a check as a payment for service or for buying some goods.
But the amount that they put on the check is bigger than it should be, so the scammer will usually ask for a refund or even a donation to charity.
The victim then sends the refund by any non-traceable and non-refundable option or via a gift card.
Best Sugar Dating Sites (Based on 100,000+ Survey)

'Best for Sugar Daddies"

"Best for Sugar Babies"

"Best for Discreet Sugar Dating"

"Best for Sugar Mommas"

"Best for Cheating Sugar Dating"

"Our Sugar Daddy/Baby Quiz"
Usually, if you come in contact with such, the scammer will ask you to do this before the fake check officially deposits into your bank account.
During this time, the money can be transferred from one account to another.
But once the bank processes the payment and determines it is fake, they will ask for the entire amount back from you.
Worse still, if you've spent some amount from the sum that was "paid" to you, you will have to repay the bank everything.
There are other versions of the online dating scams in which the situation where the scammer claims that he needs access to the victim's bank account to deposit the funds.
So, be warned of sugar daddies that provide a high allowance only for text and messaging a sugar baby without meeting in real life.
In some other cases, a fake sugar daddy can ask you to send him your naked pictures in return for money.
Also, there are many sugar daddies with fake profiles who are just wasting your time with their platonic relationship offers, big promises, or even lack of personal interest for you.
12 Steps to Spotting a Fake Sugar Daddy
Still, wondering what are the signs of a fake sugar daddy?
Internet love scams in sugar relationships are common, and here are some signs that should raise a red flag and help you avoid sugar daddy horror stories.
1. Check their profile and photo keenly
First things first, if the name of the profile has the word sugar daddy in it, it is most likely a scam.
None of the real sugar daddies we've come across call themselves such.
Also, if a profile has poor grammar with slang and if they claim they're legit, they are probably only scam lovers.
Also, some fake potential sugar daddy profiles can have a virtually untraceable phone number and fancy rich introduction that sounds like he is trying to attract many women.
These are all red flags, to say the least!
Remember, the profiles of real sugar daddies (or sugar mommas) are straightforward and honest.
When it comes to profile photos, we found out that scammers usually post pictures of good-looking men to attract attention (most of them from Shutterstock).
For example, many What's your price fake profiles have photos with men that look more like hot movie stars than real people.
2. Fake sugar daddies ask for your info
When your sugar daddy asks for your bank account information, security number, or any other personal info, raise a red flag immediately because this is one of the first signs that you're dealing with a scammer.
A real sugar daddy will never transfer money to your bank account neither, will he ask for that information.
There is also a probability that he will steal money from your account or misuse the information you gave to him for his other dirty purposes.
Always keep in mind, your weekly or monthly allowance can be sent to you via various means that will not require you to send any personal or bank account info.
3. They suck up to sugar babies for no reason
Romance scammers will show you their love and affection very quickly, without actually meeting you.
If he pleases you too much and tells you that he misses you only after a short chat, better run as fast as your legs can carry you.
In such cases, a typical "scammer love message" this person sends you would be something like hello my love, my darling, my princess…blah, blah.
4. They want sex, sex, and more sex
No legitimate sugar daddy will ask for naked pictures from sugar babies, neither he will ask for sexual and open-minded conversations.
If they do this, they have the spirit of a teenage boy who is looking for giggles.
Even worse, he may be horny and masturbating as you exchange these messages.
How awful!
These types of guys will probably disappear in a few days if you change the topic of your conversation.
5. They love bragging about being wealthy
If you've heard 324 times how much money or how many cars, yachts, or whatever he has, then you probably had an encounter with this type of sugar daddy.
In many cases, he is not that rich and is only pretending to be.
Nobody that rich would speak about that all the time.
Trust me!
6. They act like they're doing you a favor
This type of sugar daddy will never respect you because they act as if the sugar baby is the only person in an arrangement that is having benefits.
"I had one situation where I was looking for a sugar daddy to send me money, and he told me that I was so lucky to have all those benefits he is giving to me and that I should be thankful because he is doing me a favor!", says Ashley (real name withheld), one of the sugar babies we spoke with.
How wrong!
Sugar dating is a relationship that brings benefits for both parties involved, it doesn't matter if it's an emotional relationship (like Tinder or eHarmony) or hookup (like BeNaughty or Ashley Madison).
Yes, you may be getting money from your sugar daddy, but you're giving love, affection, and attention.
If he doesn't see it this way, then he probably doesn't know how a mutually beneficial relationship looks like.
7. They make too many bogus promises
Is he promising a lot, but never actually keeps his promise?
He doesn't do what he said, and you cannot rely on him?
Ask yourself if you would be in a regular relationship with a guy like this?
Of course not!
Then do not go for a sugar one as well.
We do believe it's worthwhile to repeat that sugaring is a mutually beneficial relationship and do not settle for this bullshit.
8. They always sound too good to be true
The old saying goes thus… "if it sounds too good to be true, it probably is".
From the first email, he promises you everything – rent, tuition, car, apartment…
The real and caring sugar daddy will take it easy from the beginning and will not pressure you right on.
Instead, he will want to know you better and care about your feelings, your comfort level, and take it easy with you knowing full well that he'll be of financial help to you too.
9. Want to quickly move the conversation to messenger
The salt daddy will try to move the conversation to text messages or email as quickly as he can.
Most dating apps tend to block suspicious accounts very quickly, and this is the reason for him to hurry up with texting you on other platforms.
Otherwise, he will get busted!
10. They offer unreal allowances
Beware of the sugar daddy who offers you a high allowance before he even meets with you.
Even rich men are realistic with their offers.
This may be a trap to lure you into meeting him so he can do something bad to you.
11. They want you at their place for a first meeting
If an SD asks you to meet him at his place for the first time, or even worse, pushes you to go with him to his apartment after your first encounter, he is not looking for a sugar baby.
The real sugar daddy knows that things do not work like this, and he will never ask you to meet him at his place.
Real SDs are gentlemanly and patient, and they will never push the intimacy.
12. They tend to ignore your needs
Fake sugar daddies are also more likely to ignore your needs and terms of engagement because they only want to use you.
And if you show them resistance, then they will intimidate you.
How to protect yourself from a fake sugar daddy
How to protect yourself from a sugar daddy scammer?
There are various ways you can protect yourself from fake sugar daddies, and below, we listed some of them.
Step 1 – Don't share any personal info
Don't share your private info with your POT, or give him your bank account details, the info on your credit card, social security number information, or anything similar.
Only share your Venmo or Cash App and never give refunds.
These are sugar daddy apps that send money, but you should also beware of sugar daddy cash app scams.
Any sugar daddy asking for bank account info definitely has an ulterior motive.
Do not let your sugar daddy pay your bills, student loans, or your rent himself.
It's easy to fake these payments for short periods of time and you will give out lots of information about yourself.
Step 2 – Start with video chat
One simple way to find out what are you signing up for before you meet your sugar daddy is to have a live video chat with him.
This offers you a chance to compare sugar daddy's photos on his profile and his appearance in the video to clarify if he is real.
But keep in mind that this will not help you to judge whether a sugar daddy is real or fake as it only allows you to approve his appearance.
Step 3 – Research before moving forward
Before you decide on the next steps in your relationship, perform deep research of your POT.
Try to find as much as possible and critically review him by looking into his past or history.
We're not saying that you should spy on someone or become a stalker but check their social media channels to see if they are what they present themselves to be.
Step 4 – Don't meet face-to-face immediately
Meeting someone in the person is preferred.
But, as a form of precaution, we recommend you be an online sugar baby for a while and exchange messages with him to know him better.
This will help you decide whether you want to continue with the relationship or not.
If sugar daddy wants to start an arrangement with you, he will wait until you are ready to meet him personally.
Step 5 – Choose dating website wisely
If you're wondering is there a fake sugar daddy website?
We must tell you that there are definitely some with a bad reputation that cannot offer you the protection you need.
And by that, we mean that they don't do any profile verification that will protect you from scams or fake profiles.
But, sites such as What's your price, SugarDaddyMeet site, SugarDaddie, SugarDaddyForMe, Sugardaddy.com, etc have an anti-scam system or verify profiles manually to prevent scammers and fake profiles.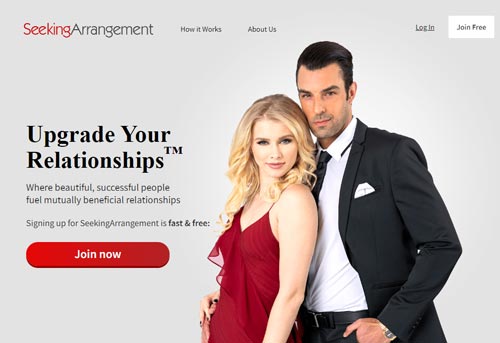 On these sites, any profile with incomplete information will be removed immediately.
Step 6 – Be clear with yourself
On sugar dating sites, you will meet people with various intentions – from wanting to pay-for-play to wanting a life partner.
Some of them will not be clear with what they want, so you must be clear with yourself and your intentions.
Set your priorities straight, and do not settle for anything less.
No matter how careful you are, you may find yourself a victim of scamming.
If this happens, talk to somebody immediately and stand up to anybody who takes advantage of you.
Don't be ashamed to report any humiliation you face during sugar dating, because you deserve to get protection.
Also, use these additional practical tips and tricks before you go on a first date with SD:
Do a sugar daddy' phone number research
Meet in a public place
Use the sugar phone number
Follow your gut – if it tells you something is wrong, then probably is.
We studied and analyzed several traits that will make it easy to identify anyone that's being a sugar daddy but is fake and avoid such persons.
During our research, we came across a few sugar baby horror stories and their encounter with fake sugar daddies.
We were also able to gather more information about this subject from online forums and social media platforms, where more sugar scamming techniques were discovered by our team.
There are many examples of scamming sugar daddies, and they can be very smart in their way to turn you into a victim.
Just because you're looking for how to get a sugar daddy to give you money doesn't mean you must be careless.
But if you understand the signs of misuse and protect yourself properly you can avoid any further problems.
There are lots of sugar daddy horror stories on the internet today making knowing "how to tell if a sugar daddy is real" very important.
If you encountered scams, don't lose hope or trust in sugar dating.
Finally, make sure you're not carried away by a sugar daddy willing to send money and suddenly let your guards down.
Be careful and continue your search for a perfect sugar daddy.
Frequently Asked Question