People who love traveling and experiencing new cultures find it pretty hard to find partners who are as adventurous as them.
If you are that type of person, then you will be very happy to hear that there are plenty of dating websites and apps made exclusively for people who are looking for both romantic partners and travel buddies.
We will rate these Travel Dating Sites according to:
These or some of the best dating apps and websites will help you find a soul mate that is as enthusiastic about traveling as you.
Is your dating app giving you the best chance for success?
Make sure to take our online dating site/app quiz to find out.
It's a fact that people who follow our dating site suggestions have on average 2 extra dates per month.
Signing up – 5/5
Making contact with people – 5/5
Profile quality – 5/5
Overall quality of the platform – 5/5
Hundreds of men looking for a travel partner
You usually don't have to pay for anything
Some may expect you to act like a sugar baby
Miss Travel is a very popular website among sugar babies and sugar daddies and it helps people find their perfect travel partners.
Even though it is the most popular among people in the sugaring world, it is still a good platform for all people who want to travel and can't find a friend or partner for that.
The number of men and women on this platform is pretty equal, and both sides tend to offer paid travel to people of the opposite sex.
They are usually members of higher social classes who seek companionship on occasional trips and they are willing to pay people to join them.
The age range of its users is pretty diverse and women are usually somewhere between 20 and 27 years old, while men are anywhere between 30 and 50 years old.
Most of its users are white, but there is a quite big number of Black and Asian users too.
Ease of use (mobile and desktop version)
Miss Travel only has a desktop version and is very easy to use like most online dating sites that have been popular for a decade or more now.
The whole design is pretty simple and easy to navigate, and you can create your profile in just a minute or two.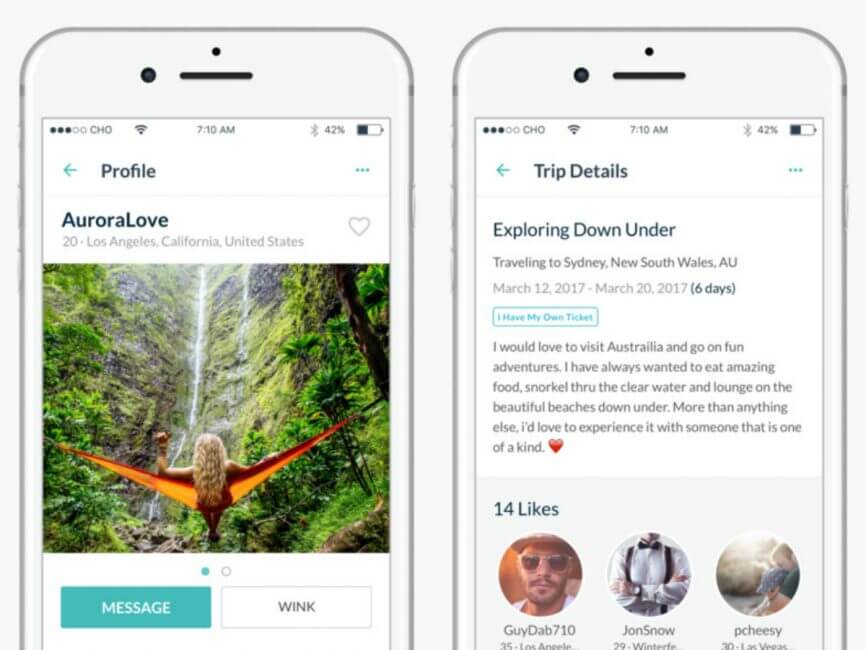 It is not really made for people to find love but rather to help them meet people who want to travel to the same destination, and are maybe willing to cover their traveling expenses.
However, my experience has shown me that quite a few people have managed to establish great relationships with their travel partners and some even managed to engage in romantic relationships.
On the other hand, there were also plenty of people who just clicked with their travel mates and continued to explore the world together.
There is really no algorithm or matchmaking process and you can search for people in your city, or sort them by age and sexual preferences.
As I have already mentioned, Miss Travel is usually used by sugar babies and sugar daddies but there are quite a few people who don't seek these types of arrangements but are just looking for travel companions.
It is completely free for all people who register themselves as sugar babies, whether they are male or female so you can register yourself as a sugar baby and use it free of charge.
On the other side, people who want to provide others with free vacations register themselves as sugar daddies and pay around 30 dollars per month for this membership.
Is this platform made for escorting?
Even though it is very popular among sugar daddies and sugar babies, you can find plenty of people who are just looking for a regular travel buddy without any emotional or sexual expectations.
Some people are just lonely and are willing to provide others with valuable experiences they otherwise couldn't afford.
Miss Travel is a very safe and popular travel dating website so I am sure many people will be able to find their perfect travel match here.
However, some people may have different expectations and that's completely ok, you just have to be honest from the start with them.
Millennials love this platform and they use it pretty often, so if you are a part of this generation, you will for sure be able to find a like-minded partner on here.
In my opinion, this is a straight 5 out of 5 but be clear about your wishes and expectations from the start so you don't find yourself in complicated relationships.
Signing up – 3/5
Making contact with people – 4/5
Profile quality – 4/5
Overall quality of the platform – 3/5
Millions of users around the world
Full of scammers
A lot of bugs
Tour Bar is a pretty popular travel dating app that helps people find true love in many different cities throughout the world and meet locals who are up for an adventure.
It has become very popular during the past few years, especially among people who spend their whole year traveling and don't know another way to meet with people from the local community.
The users of this platform are usually very young, between 17 and 28 years old, and 60% of them are females.
Some of them are single people looking for their perfect match, while others are just solo travelers who are looking for some fun in their current location.
Ease of use (mobile and desktop version)
Tour Bar is a dating app that is currently available only to Android users, even though it worked on iPhones during the past year too.
While the whole signup process is pretty easy and simple, every account goes through a verification process, and that is something most users are complaining about.
According to them, some people get rejected even after they upload their ID and phone number, while other scam profiles get approved without any reason.
The profile quality is okay, but it wouldn't hurt if people were able to upload more information about themselves or at least describe their own interests and likes.
You can start liking and swiping other users once you join, just like on Tinder, but you won't be able to send messages to people who don't swipe you back.
In case you want to have the opportunity to reach out to everyone, you will have to pay for a Tour Bar membership.
The app is pretty simple and has a cool design, but users also complain there are quite a few bugs and it crashes down from time to time.
There is no algorithm of any sort and you will get people recommended to you by your current location.
Unfortunately, there are also plenty of fake profiles and scammers on here, so be very cautious when using it.
Free users of Tour Bar can edit their profile, change the locations and send messages to other people, but only people who will receive their messages are those who swipe them back.
In case someone didn't see you liked or swiped their profile and you have sent them a message, you probably won't get the answer anywhere in the future.
The membership is around 10 dollars per month but the app doesn't state what other features are included in this membership since it doesn't allow too many filters and features at all.
Is this a platform for hookups or serious relationships?
There is no definition of the type of relationship people are looking for on this platform, and while some of them are looking for a partner (like eHarmony or Tinder), others just want to meet new friends and find potential travel buddies or hookups (like BeNaughty or Ashley Madison).
During the pandemic though most people were looking for a relationship of some sort.
While Tour Bar is an app that has a pretty cool concept and helps you meet new people everywhere around the world, it still has a lot of bad sides and is probably not the best choice.
There are so many scammers and fake profiles that are hardly recognized, and the app itself has a lot of bugs and crushes down often.
It also won't allow you to get in contact with everyone and even though the membership is pretty cheap, we are not very clear with what we are getting once we pay for it.
The platform looks pretty interesting and the design is interesting, but unfortunately, the platform is of very bad quality and I recommend skipping it.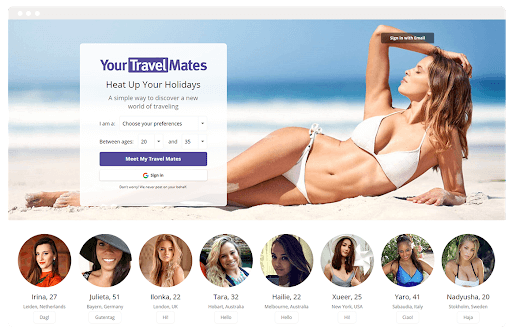 Signing up – 5/5
Making contact with people – 4/5
Profile quality – 5/5
Overall quality of the platform – 5/5
Millions of active users everywhere
Very safe and reliable
Your Travel Mates is probably the most popular travel dating website that has been gathering millions of people during the past decade.
It is full of people who establish travel dating profiles hoping to find like-minded romantic partners who will travel the world with them.
Since it has millions of users, you can find a potential partner in almost every bigger city in the world.
Demographic Makeup is quite diverse, but over 70% of its users belong to higher social classes and they can usually engage in traveling to luxury destinations.
On the other hand, more than 60% of users are women, so it may take some time to find a perfect man, especially if you living in New York where over 80% of users are women.
However, most people find great partners, and even if these relationships don't become very serious, they can turn into great friendships and you can continue traveling together.
Ease of use (mobile and desktop version)
Your Travel Mates exists both as a website and as a dating app that is, for now, available only on Android devices.
While the signup process is pretty simple and fast, after you are signed up, you will have to fill out additional questionnaires that will allow the algorithm to connect you with people who have the highest compatibility with you.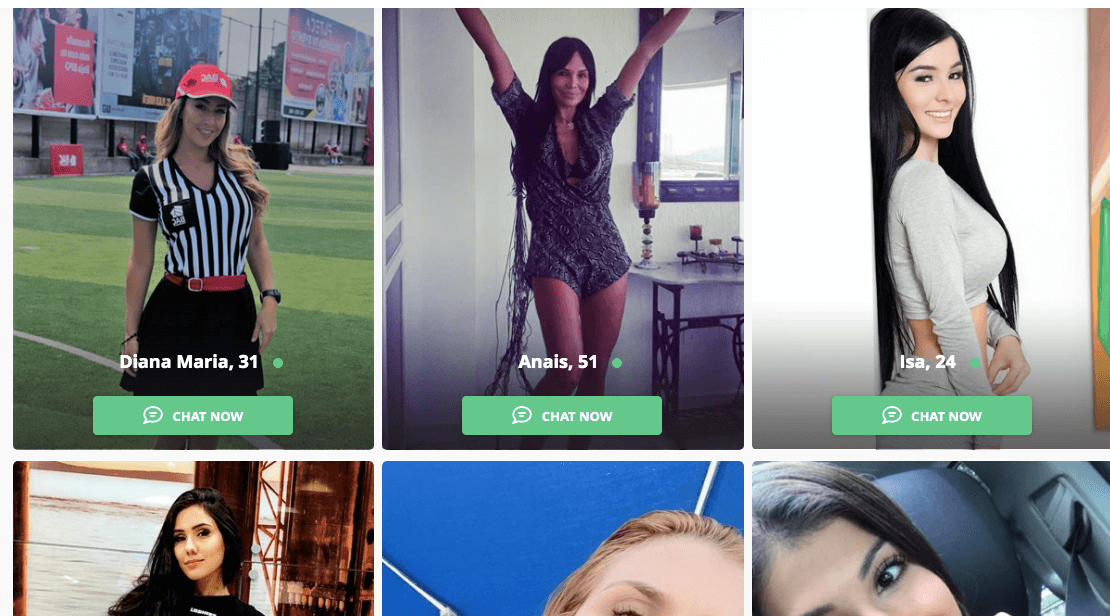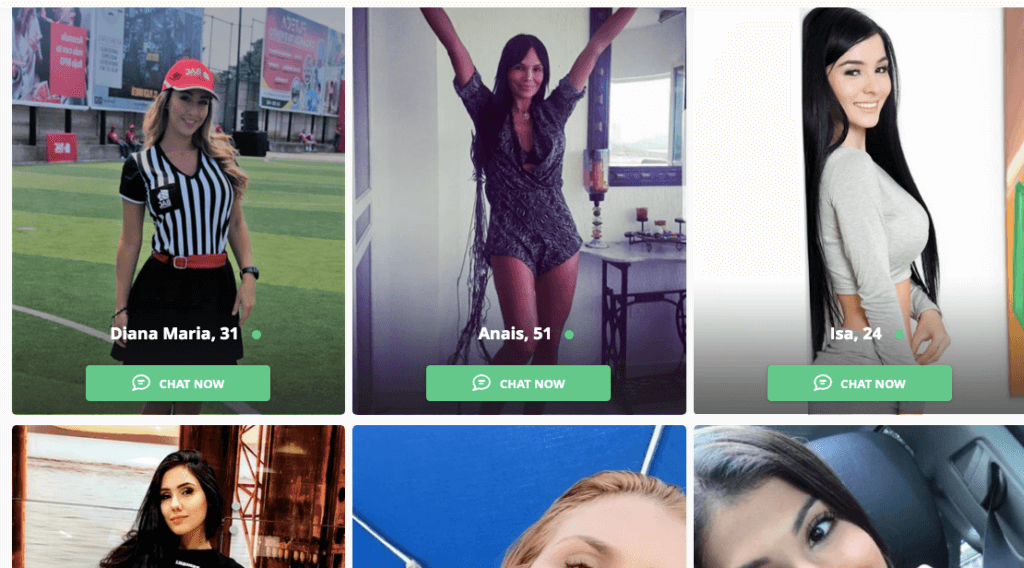 You will answer questions about your travel and lifestyle preferences, but also personal questions like your religion, education, and career.
Also, you are allowed to completely plan your next trip and make it public, so people who were thinking of doing the same thing can contact you and join you.
People on this platform are also looking for different types of travel, and while some are looking for backpacking buddies, others are looking for someone who will go cruising the Adriatic Sea with them.
Your Travel Mates also looks a bit like social media because you have a public place, or better say forum where you can share your experiences and offer to be a local guide to others.
You will have to pay to use Your Travel Mates and get the opportunity to schedule the first date and get in contact with others.
This platform offers you to pay for the number of messages you will be sending and each message is one credit.
A profile with 150 credits will cost you 20 dollars, the one with 600 is 150 dollars, and the one with 1500 credits is 300 dollars,
While the membership is quite expensive, you can pay 20 dollars, exchange a few messages and get in touch through another social media or messaging app to discuss the details of your future relationship.
How can I use this platform as a foreigner?
OFL exclusive offers - Check all of them

"Serious Relationships"
"Discreet Hookups"
"Best Course"
"Quick Flings"
"Normal Hookups"
"Our Quiz"
As a foreigner, you can start looking for potential buddies on solo travel and explore all the active users in the city you are currently in.
However, you should be aware that people in some places don't really speak English so you may encounter a language barrier.
Your Travel Mates is definitely one of the best travel dating sites that allow people to meet like-minded singles and engage in adventurous travels with them.
It's similar to traditional dating platforms like EHarmony and OkCupid and you will be able to find a potential partner pretty easy,
The thing may be a bit more difficult when you are looking at people from the local community you are currently in but in general, this is an amazing platform for all enthusiastic travelers.
I give it 5 out of 5 and recommend everyone to try it out!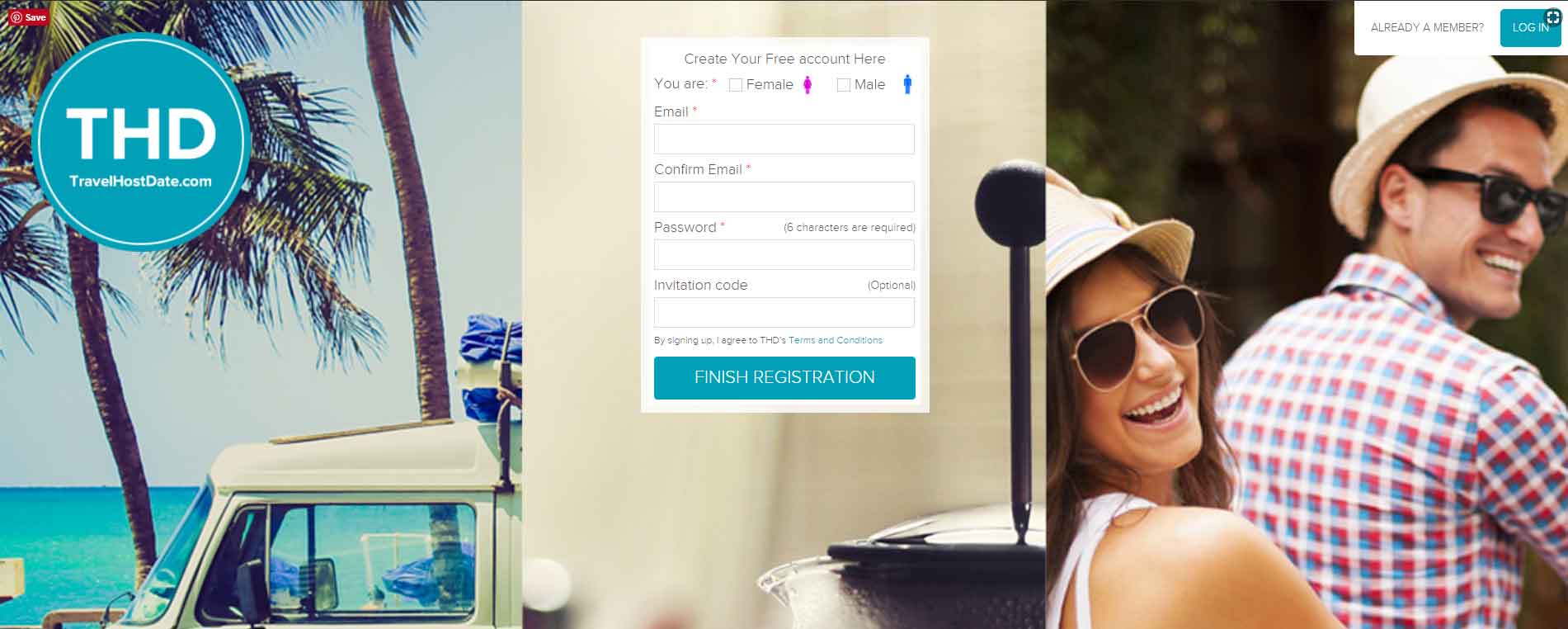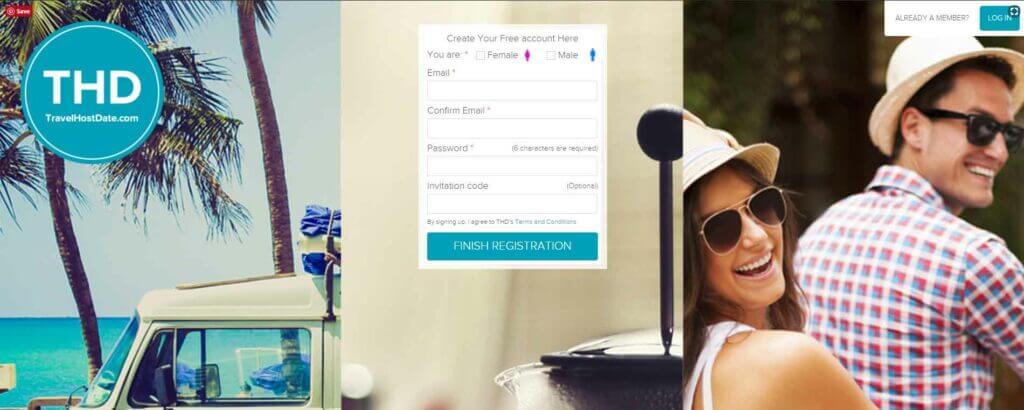 Signing up – 3/5
Making contact with people – 3/5
Profile quality -3 /5
Overall quality of the platform – 4/5
Not too many active users
Travel Host Date is a travel dating website that was quite popular a few years ago, but it seems like it doesn't have too many active users nowadays.
Even though it is pretty safe and easy to use, it had a very small number of new members during the past 2 years, and over 50% of dating profiles on here are inactive.
However, those who still use it are usually men and women older than 40 who are looking for an adventurous partner they can spend the rest of their life with.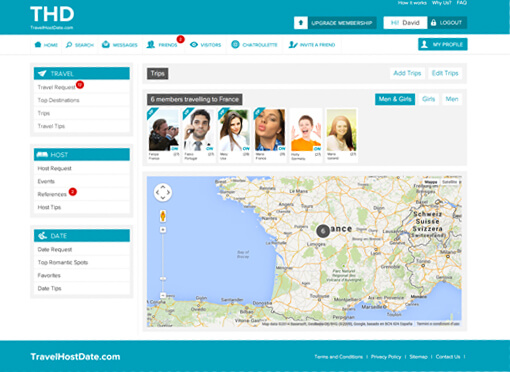 They are usually looking for serious relationships and don't want to waste time on casual hookups.
Ease of use (mobile and desktop version)
Travel Host Date is a dating website that is pretty simple and pretty outdated, and even though you would think it works well, it has so many bugs and maybe even viruses.
Those who manage to access the platform will be presented with the signup page that will require them to upload their basic information and location so they can start searching for the soul mate.
There are no fancy features and filters or video chats and all you will be able to do is exchange messages with other people.
You also won't see any algorithm that will connect you to people based on your compatibility and you will be shown all the profiles in no specific order.
Unfortunately, plenty of profiles on this platform are inactive and it can be a pretty long and exhausting process to find an interesting person.
Even though the website claims there are no scammers and fake profiles on it, my experience has shown me that there are plenty of scammers searching for a victim that will agree on a meet-up with them that can end badly.
Travel Host Date allows you to make a completely free profile and connect with other users, but after about 50 messages, you will be required to pay for a monthly membership if you want to continue using it.
Once you reach the message limit, you will have to wait for the next month before you are allowed to send messages again.
My advice is to use the platform for some time and in case you really find someone who seems to be interesting, exchange your social media accounts or phone numbers and continue chatting on here.
Are there real people on this platform?
Yes, there is for sure a large number of real people who use this platform, but unfortunately, there is a big number of inactive and fake profiles which makes the whole dating process a lot harder.
Travel Host Date used to be a very popular travel dating site a few years ago, but unfortunately, it is pretty inactive and useless these days and there are far better options.
The whole website is very outdated and it's not even safe for use, but you can try it out if you don't really manage to find anyone interesting on other dating platforms
For a younger audience, it is definitely worthless and I wouldn't recommend anyone to spend money on membership on this platform.
I give it a 3 out of 5 and recommend you to stay away from it unless you really don't have any success on other websites.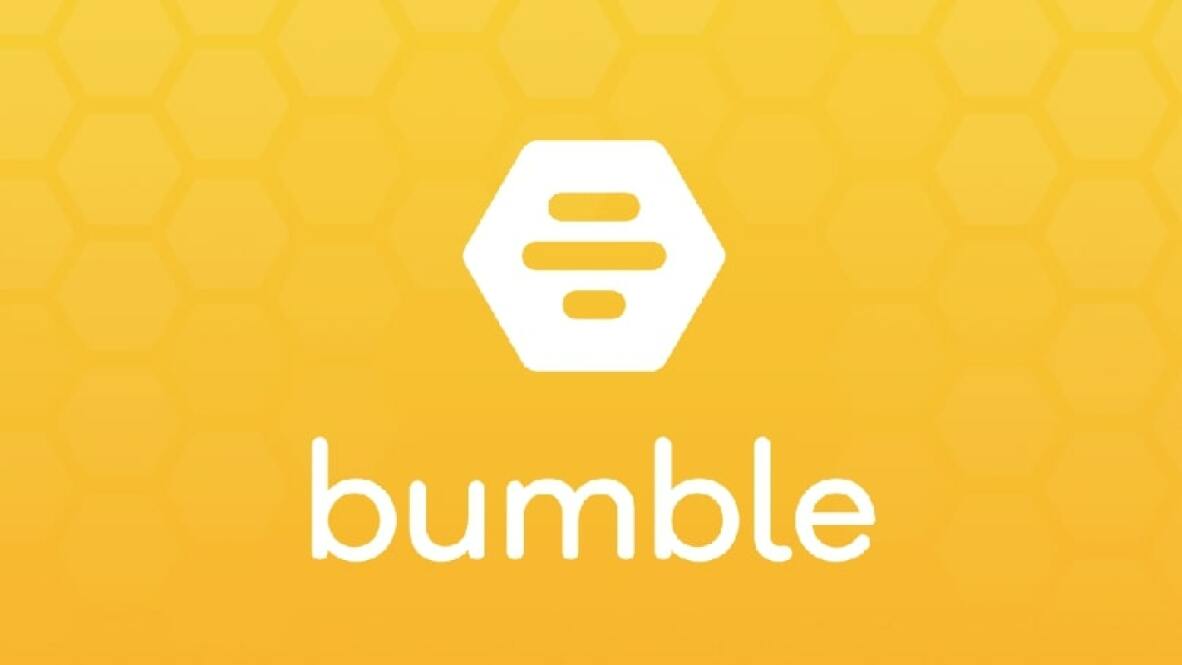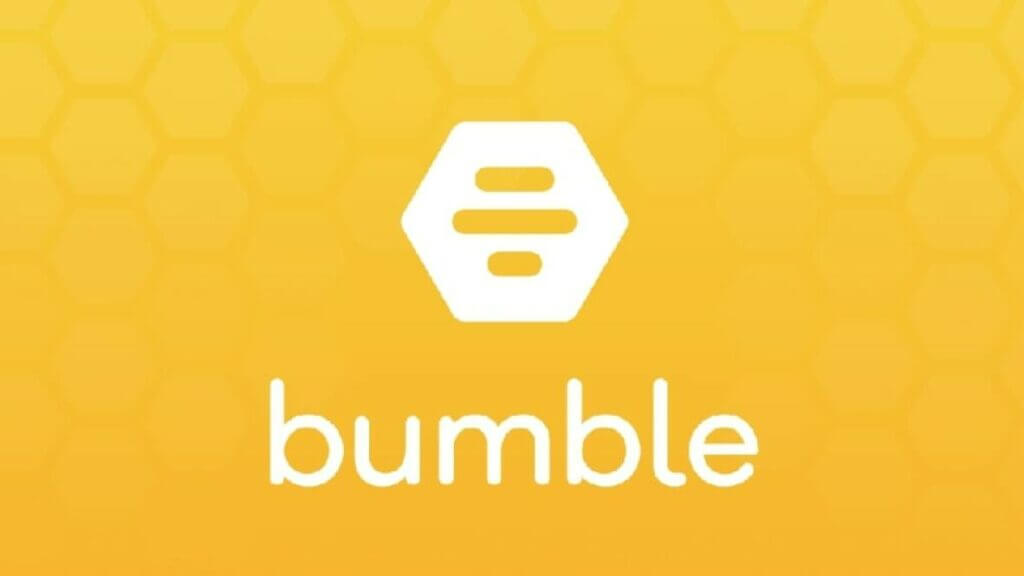 Signing up – 5/5
Making contact with people – 5/5
Profile quality – 5/5
Overall quality of the platform – 5/5
Millions of active users all around the world
Has a great algorithm
Not really made for travel dating
Bumble is one of the most popular dating apps nowadays and it has over 100 million users all around the world.
It is mostly popular among the younger audience and it allows them to meet people who are up for a serious relationship, casual hookup, or for a travel buddy.
Over 90% of its users are between 20 and 33 years old, and there is almost an equal number of men and women on this platform.
There are also people of all sexual orientations, so you can easily find partners even if you are a member of the LGBTQ community.
Ease of use (mobile and desktop version)
Bumble is a dating app that is available both for Android and iOS devices and you can use it in every single country in the world.
The design is very fun and simple and you can easily like other people's profiles and get in touch with them.
You can fill out several Q&As and questionnaires that will help the algorithm connect you with like-minded people.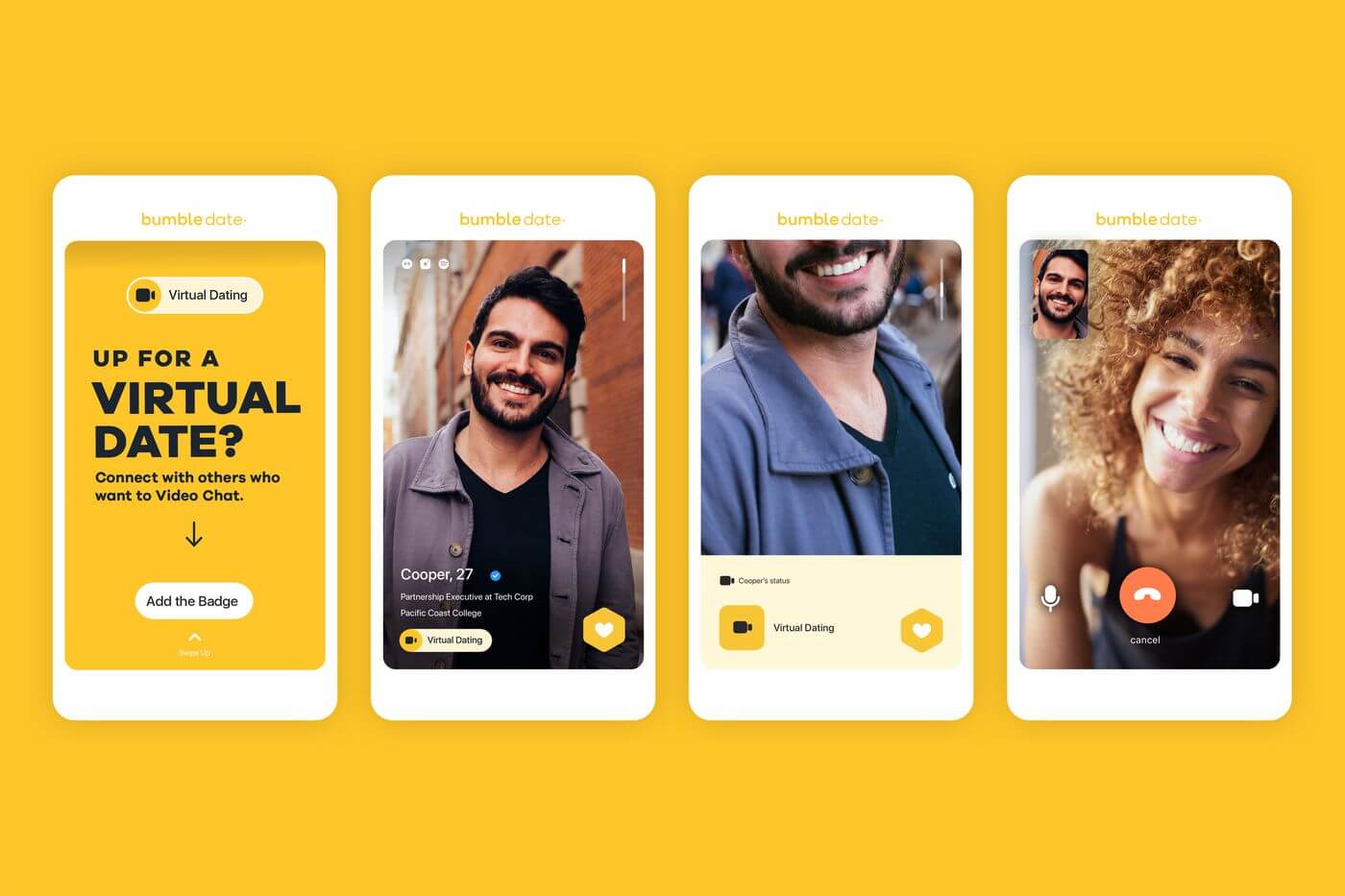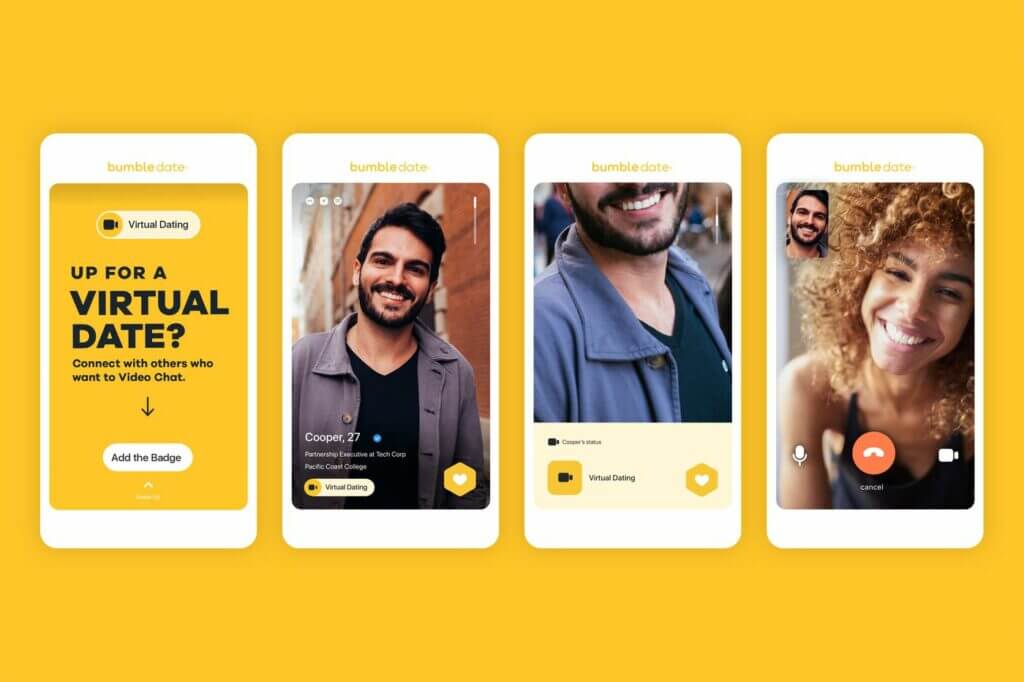 Unfortunately, no feature will allow you to connect with people who love traveling as much as you, but you can always state that fact in your description and start reaching out to people who have similar interests.
It can take some time, but there are so many users on Bumble that you will for sure be able to find your perfect match.
Bumble offers you to use a free profile and get in touch with many different people without any limitations, but you won't have the access to special features and filters that can make your search for the perfect partner a lot easier.
As a premium user, you will get to pay 22 dollars per month and get access to all of the filters the platform has to offer and your whole experience will for sure be a lot more enjoyable and interesting.
It also allows you to become the gold user and it will make you pop up on other people's homepages more often.
Can I change my location on Bumble?
Yes, you can change your location during your trips as much as you want.
If you find yourself in another city each week you can change the location and get in touch with the locals who will make your travel experience a lot more amusing.
Bumble is a great dating app and even though it was not strictly made for travel dating it can still be a great place for everyone who is looking for a partner.
Even though you have to pay for membership if you want to get access to all of the filters and features, it is not too expensive and can help you improve your experience immensely.
It also allows you to change your location while traveling, so you can move to another city each day and still get the opportunity to meet locals in that area.
This is a straight 5 out of 5 and I recommend it to everyone, especially the younger audience.