Once you join a dating site, learning how to initiate contact and start exchanging messages with other users is one of the most important things you will have to do.
The Zoosk dating app has amazing messaging features, and if you want to learn what are all the advantages of it and how you can start using it, then you will definitely find all of this information to be quite useful.
In this article, we will discuss things like:
Is your dating app giving you the best chance for success?
Make sure to take our online dating site/app quiz to find out.
It's a fact that people who follow our dating site suggestions have on average 2 extra dates per month.
Does Zoosk Have Free Messaging?
Zoosk is one of the most popular online dating sites, and it offers a variety of options to all people who choose to create a Zoosk account, even those who are sticking to a free Zoosk membership.
If you have decided to create a dating profile on this platform, you will be happy when you hear that you will be able to start messaging all other users for free and that your dating experience can be unique even when you don't spend a dollar on it.
Once you start using this dating platform and see how the Smartpick algorithm works, you will be able to see who your potential matches are and decide which Zoosk members you will get in contact with.
Free members can also choose who they will be matching with, which is probably the reason why Zoosk is considered to be one of the best dating sites.
Even if you have a Zoosk free trial, you will still be able to use all the messaging and matchmaking features without any problems.
However, even though you do have a lot of options when chatting with someone on Zoosk.com, if you want to add some extra spice and share some interesting things with your fellow partners, you will need to pay the Zoosk cost for it.
Lucky for you, this will not limit you in exchanging regular messages, and you will still be able to keep the conversation going without stress.
You should also have in mind that you will have a daily limit on the number of messages you can send, so once you have sent 150 messages, you will need to wait another 24 hours before you are eligible to exchange more messages with someone.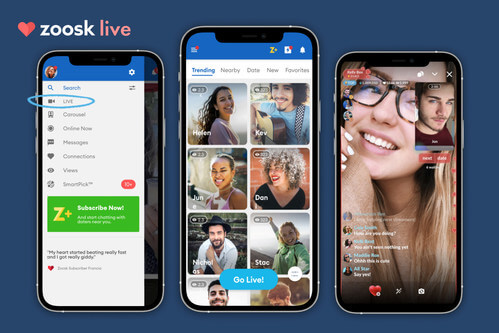 This limit goes for the number of messages in total, so you can't send more than 150 messages in all chats, not in just one chat with a specific person.
Most people who are looking for a serious relationship won't find this to be a problem because they usually exchange a phone number with the person they like and continue the conversation on platforms like WhatsApp or Viber.
Keep this information in mind and make sure you have gotten the phone number or a social media link of the person you want to meet in real life.
You can also invest in premium features to keep the conversation going, but this will eventually turn out to be the best and the cheapest option for you.
If you have reached the daily messaging limit, you can always purchase some extra Zoosk coins that will provide you with 50 or 100 additional messages for today, which is not a bad option.
OFL Top Recommendations based on 100,000+ Survey

"Serious Relationships"
"Discreet Hookups"
"Best Course for Men"
"Quick Flings"
"Normal Hookups"
"Our Quiz"
The pricing of Zoosk coins is also quite good, and you won't have to spend more than 3 to 5 dollars if you want that feature.
Everything can also be purchased easily through the Zoosk app, and once you connect the credit card to your dating account, you can choose how much money you will transfer to it and whether you will invest only 5 dollars, or maybe get a one-month membership that will upgrade your account.
Zoosk users have plenty of options, and they can decide what they will spend their money on and what is a complete waste of it, so I believe it is worth joining it and starting the search for the perfect partner for it.
Can I Message Everyone For Free?
Yes, once you join the Zoosk dating platform, you will be able to reach out to anyone even if you don't have a premium membership.
You will receive notifications for all people who send you a request for connections and who you can get in touch with, so you don't have to worry that your free membership will limit you in anything.
Even though you have a free Zoosk account, you will be able to reach out to people who are paying for their subscription fee too, and no one on the platform will know whether you have a paid subscription or not.
This is a dating service that keeps all of your information private, so no one else will be able to know what kind of subscription you have and whether you are paying for the Zoosk subscription or not.
They are trying their best to keep all the Zoosk users in the same position and allow everyone to connect with potential matches freely, without too much pressure.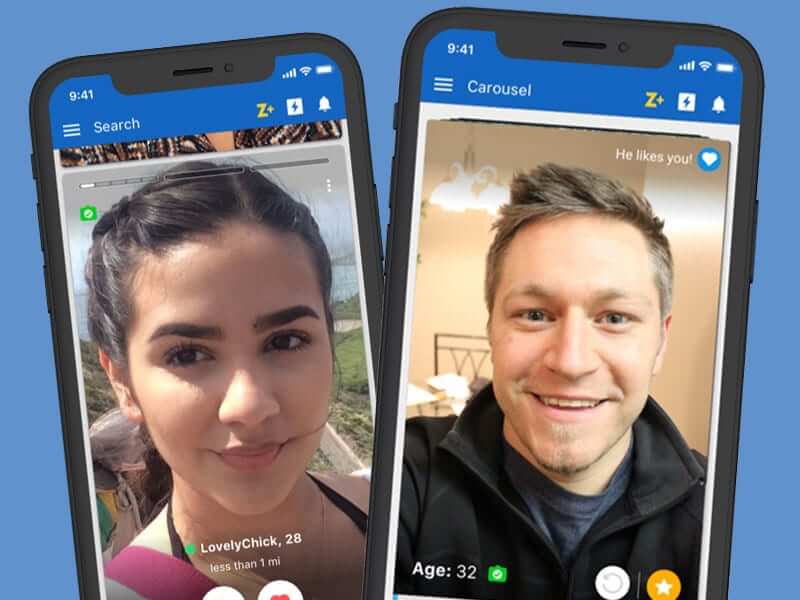 Unfortunately, there is no promo code that would allow you to try out all of these special features, so the best you can do is see how it works for others and read a bit about these features and then decide whether they are a good option for you or not.
If you want to find out a bit more about all the premium messaging features this platform offers, you can continue to read our Zoosk review and see what they can do to improve your whole performance.
What Are Premium Messaging Features?
Unlike eHarmony or OkCupid, Zoosk has plenty of premium messaging features that can help you start the conversation and keep it going without too many problems.
Whether you are interested in hookups (like BeNaughty or Ashley Madison) or looking for a serious relationship (like eHarmony or Tinder), I believe you will be able to find the right features for yourself that will make the whole interaction a lot more fun.
These are some of the best premium messaging features on Zoosk.
If you struggle with starting a conversation and don't know the right way to reach out to a person, then this will be the perfect option for you.
It is a great option both for people who want to impress someone they would like to hook up with and those looking for a more serious type of arrangement.
Zoosk will provide you with plenty of options for starting a conversation, and you need to choose the one that you believe is in sync with your style of writing and seducing.
There are plenty of amazing options that are sometimes way more creative than those you would come up with, so I would definitely choose the activation of this feature.
Even though most people believe features like this are a complete waste of money and won't bring anything to your dating experience, they can be an amazing addition when you have already been texting the person for a while.
The gifts are usually not more expensive than 10 or 15 dollars, but they can be a great way to show the other person that you really value them and that you want to keep them for a longer period of time.
They usually come as an element of surprise, and it can make the other person feel valued and loved, even if they didn't expect that from you.
You can stick with simple presents that are virtual or go a step further and send them a better present in real life.
Both of these are amazing, and they can elevate your relationship to another level.
Winks are similar to Facebook pokes we used to use back in the days, and they are actually a great way to remind someone that they didn't answer your message or didn't stick to the agreement.
It may sound too noisy, but in general, it can also be a great way to start a conversation with someone, and you will be surprised how much people love when the other person makes the first step.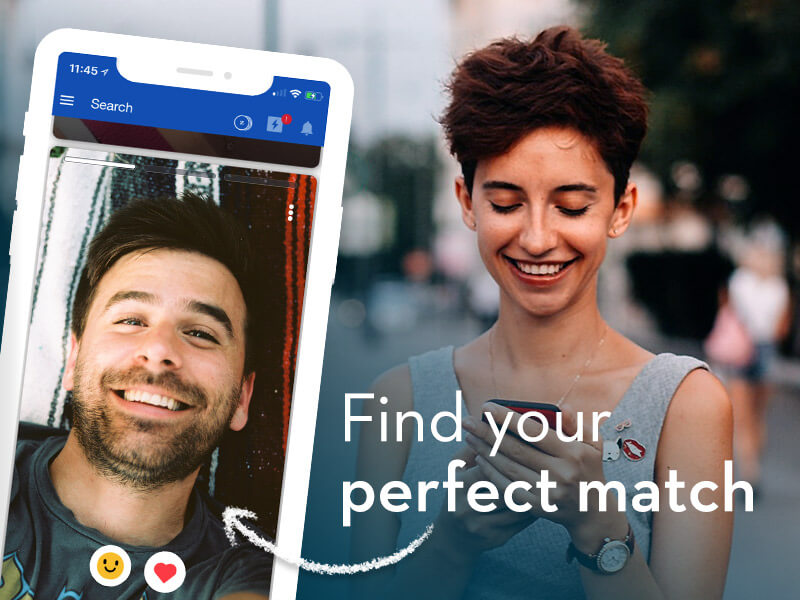 However, you may have some problems with it if you are opening the app through your Android or iOs devices because it tends to bug, but in general, it should work fine and help you reach out to the person quite fast.
The Super feature allows you to stay at the top of someone's inbox, which will immediately lead to them answering your messages first.
This way, you will be able to keep this person reminded of yourself all the time, and you won't have to stress about them forgetting to answer your message or maybe even ghosting you.
If you are eager to keep this person to yourself, then this is definitely a great feature that will help you establish a bond and look like the best option for a partner in their eyes.
Many people who have written their Zoosk success stories have used it, so don't be shy and go get the person you want.
These premium messaging features are amazing, and you will be able to use them if you purchase a premium Zoosk membership or invest in some Zoosk coins and purchase all of them separately.
They will help you a lot whether you have found your partner through Carousel dating or a traditional algorithm.
Also, if you see that someone is using them during your conversation, you can be quite sure that they have a premium membership.
These users will also have access to a lot larger number of gifs, videos, and stickers they can send to other people, and they will send more emojis without any obstacles.
It is way cheaper to purchase the premium membership, but if you believe that is way too much money, you can just keep it on the low, get some Zoosk coins and use the ones you like when you want to do that.