When you are joining the dating site looking for your soulmate, there is nothing more important than your safety, and unfortunately, that's the criteria most dating websites can't fulfill.
While Zoosk is also one of the extremely popular dating apps, it seems like their performance in this sector is a lot better, and maybe you don't need to worry that much while using it.
In this article, we will cover things like:
Is your dating app giving you the best chance for success?
Make sure to take our online dating site/app quiz to find out.
It's a fact that people who follow our dating site suggestions have on average 2 extra dates per month.
Are There Fake Profiles On Zoosk?
The main problem with most dating services is the fact that there is an overload of fake profiles and scammers on them, which will significantly impact the performance of an individual.
When you are spending most of your time thinking if this dating profile is real or not, you won't really have a fun time on the app, and finding the right match for yourself may take you ages.
Most dating platforms have a problem with scammers, but lucky for you, Zoosk has done a great job in securing their daters and providing them with a great experience.
For that reason, it seems like plenty of people are switching to Zoosk, especially those who are looking for a long-term relationship (like eHarmony or Tinder) rather than a casual hookup (like BeNaughty or Ashley Madison).
Even though plenty of dating platforms are made for serious relationships, websites like EHarmony and Match.com are not that safe, and the Zoosk app is always a better and more efficient platform.
Every Zoosk account requires people joining this online dating service to go through several verification processes, and their customer support is working all the time on establishing a safe place for dating.
They are trying to make sure everyone has an amazing matchmaking experience, whether they have a paid subscription or not, and they try to eliminate every account that is showing some sort of a red flag.
Since they require everyone to go both through a profile photo verification and phone number verification, creating a fake profile on the Zoosk app can be quite hard.
Even when they try to create a fake profile, they will need to face customer support and provide all the evidence, which is practically impossible.
And this can also help in ensuring that your Zoosk profile views are real.
If you are trying to create a new dating profile by downloading someone's photos from other social media or Google, then you definitely won't have too much success because there is no way you will be able to scam the support.
They are experienced and have all the latest tools at hand, and they can recognize bots and fake profiles in the blink of an eye.
Every fake or stolen photo you try to upload to Zoosk will appear in their searches, and they will decline all potential fake accounts without any doubts.
Moderators are active 24/7, so there is really no way your profile could get accepted, even if you try to submit your application several times.
When you get declined from the platform, you will also receive the reason for that decision, so if you believe there was some sort of mistake, you can always upload new pics or information and then join the platform.
OFL Top Recommendations based on 100,000+ Survey

"Serious Relationships"
"Discreet Hookups"
"Best Course for Men"
"Quick Flings"
"Normal Hookups"
"Our Quiz"
However, scammers really won't be able to get their way and start their hookup journey on this app, even if they try hard.
For that reason, you don't have to worry too much about your potential matches being a fraud because that is something that rarely happens on a serious dating app like Zoosk.
How Can You Recognize A Fake Profile On Zoosk?
Recognizing a fake profile is quite easy on Zoosk, especially because there is rarely a fake profile on this platform.
However, in case of customer support has slipped a bit and they have allowed a potential scammer to join the platform, you will be able to recognize them easily.
As soon as you find out a profile is fake, you should block that profile and report it so that the platform moderators can investigate the profile further and prevent others from falling prey.
You have probably already figured out what real subscribers and their dating profiles look like, so this shouldn't be hard for you.
On the Zoosk dating website, everyone has a detailed profile with a profile picture, and they try to upload as much information as they can because they are eager to find a perfect match for themselves.
When someone is creating a fake profile with a mission to scam the people on the app and not meet them, they become pretty recognizable.
Fake profiles always have a profile picture that is a bit blurry or has several people in it, so you need to guess who your potential match is.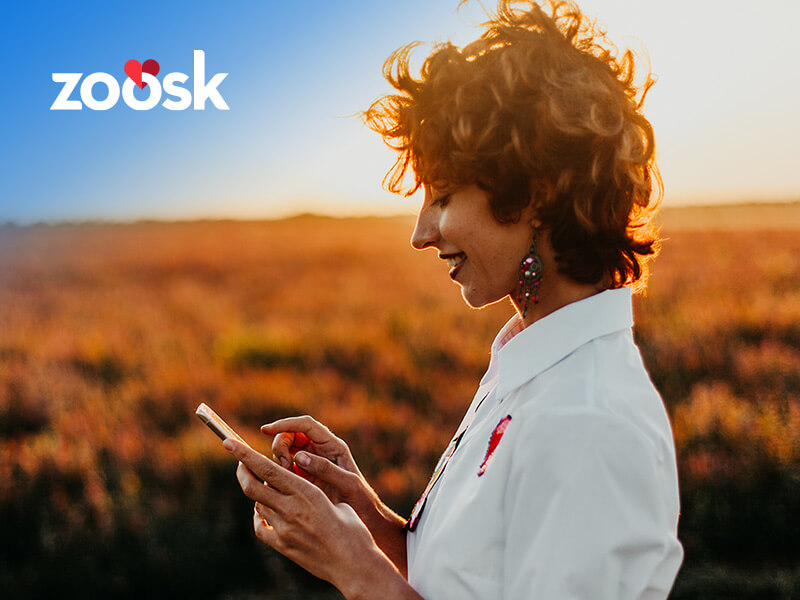 Their profile pictures can also look like they were downloaded from someone's Instagram or Facebook account, and if all the profile pics seem to be blurry, then you can be 99% sure you are dealing with a scammer.
Once you start reading through their profile, you will quickly realize whether you are dealing with someone who wants to meet real people or not.
In case they have joined the platform with a mission to meet people and explore all potential matches, they will have a full detailed profile, they will answer all the questionnaires offered by the platform, and provide their potential daters with plenty of information.
They know that a large number of information will help them perform a lot better on the algorithm and create more matches, so they will try to share everything possible.
The smartpick algorithm is quite specific, so they will make sure those Zoosk users who have provided the platform with all details will find their perfect match immediately.
That is also why everyone is trying their best to stand out on the platform, so if you see that someone didn't even bother to upload the most basic information about themselves like religion or ethnicity, you should probably treat them as a fake profile.
I have never really come across a serious person that didn't fill out all the quizzes and about me boxes offered by Zoosk, so in case someone has an empty profile, then this is probably the truth.
Also, if you can see on their profile page that this is a person who has a lot of notifications about connecting with others, but little to no notifications where you can see they have interaction with someone, then it is probably a fake profile that is trying to gather as many connections as possible in order to scam more people.
Also, one of the main things that will help you recognize a potential scammer can easily be seen if you decide to exchange a few messages with them.
Most scammers will send you auto-generated messages, and you will see that this is something not in the spirit of language and that the whole grammar is quite suspicious.
Broken grammar is also a clear sign that the person behind the profile is a potential scammer because people looking for a partner are always trying their best to leave a great first impression.
Basic grammar mistakes definitely wouldn't happen to them, especially if they seem interested in you, so this is also one of the obvious signs.
Some more complicated words may be incorrect, but if you see grammar mistakes all the time while messaging them, then their business is not good.
They will also ask you for money or some other kind of compensation quite early, so this is always a red flag.
When you see messages like that, you can't expect anything from that person because even if they are not a fake profile, they may be a scammer of some sort.
All of these things are a pretty obvious sign that someone behind the dating profile you are talking to is a scammer and definitely doesn't have your well-being in mind, so make sure you stay away from them, and in case you see something pretty suspicious, you should report them to Zoosk customer support.
What Should You Do When You Recognize A Fake Profile?
If you have read a few Zoosk reviews, you know there are several steps you can take when you believe you have come across a fake dating profile.
Even though most people tend to ignore that, the best thing you can do is connect to customer support and report the potential problem to them.
Once you have come across a person whose photos or descriptions are not adding up with the other information on the account, you should do some research for yourself and avoid getting in touch with them.
In case you are sure they are trying to use the identity of another person or that they have downloaded pictures of some other people from the internet, you should take action to protect both yourself and other daters on the platform.
The easiest way you can do it is by reaching out to customer support with all evidence you have.
Zoosk customer support is available to you 24/7, and you can quickly start contact with them through the chat feature you will find in the lower part of your page.
Even though this is something you will rarely see on Tinder or similar dating apps, Zoosk has done its best trying to set up customer support that will be available to their loyal users all the time.
If you believe someone is phony, you will be allowed to send the support a message whenever you can and explain why you think this Zoosk profile is suspicious.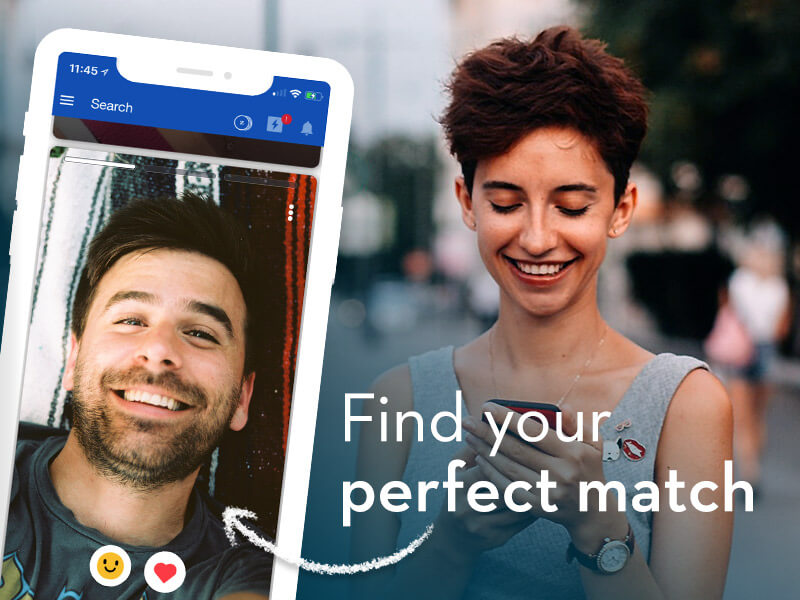 You can gather all the screenshots, evidence, and other information that you believe proves the person behind the profile is not a real person.
Also, if information like their ethnicity, religion, or body type is something that doesn't add up, you can show them that too.
After customer support answers your messages and makes sure they will take action against the Zoosk profile, you can feel free to continue your dating experience without any problems.
Once they have checked this person out and solved all potential problems, they will send you an e-mail thanking you for your service and dedication to the platform.
The other way you can report someone you believe is a scammer is by choosing the Report option on their dating profiles, but this is probably not the best way because sometimes it can take the support team days to react to a complaint.
However, they will still receive information that someone has reported the account, but they won't know why, so if you believe someone is trying to get people into a large scam, then the best thing you can do is reach out to support directly.
These are the 2 ways you can react when you believe you have spotted a fake profile, and I believe everyone who decides to make a move will have good luck and solve everything and support without any problems.
How Can You Protect Yourself From Scammers?
There are not too many ways you can protect yourself from scammers and fake profiles except by trying to avoid them and being alert while using those dating apps.
Whenever someone seems to be suspicious, sends weird messages, or their profile pictures and the About me section doesn't seem to add up, you should be aware that they may be a fake profile or a scammer and never engage ins something deeper with them.
You should make sure you inspect every dating profile briefly before you decide to schedule a date or meet this person in real life because you want to make sure you are meeting the right person for yourself.
In case you see they have connected their dating profile through Facebook too, you can check them out on this social media and see whether they have some other accounts you can take a look at.
All of these things are pretty normal and regular if you want a safe dating experience, and you shouldn't feel crazy for doing it; it is just what you have to do!