If you have joined the Zoosk platform recently or have been thinking about joining it, then you have heard about its questionnaires and personality tests that are a requirement for everyone.
They are usually a struggle for most new users, and sometimes they are not even aware of how important they are.
For that reason, we have decided to explain everything you need to know about them:
Is your dating app giving you the best chance for success?
Make sure to take our online dating site/app quiz to find out.
It's a fact that people who follow our dating site suggestions have on average 2 extra dates per month.
What Is A Zoosk Questionnaire?
If you have researched a bit about the Zoosk online dating platform, then you have heard about the fantastic questionnaires that everyone is required to fill out when joining the platform.
Once you start the sign-up process on this online dating site, you will also be required to fill out a questionnaire to answer over 50 questions about yourself, your preferences, and your beliefs.
This is required of everyone on the platform because it is based on behavioral matchmaking and makes sure everyone, including seniors, gets connected to the person who has a lot of things in common with them.
The only way for the Zoosk platform to find out the preferences and traits you are looking for in a partner is by requiring you to upload some sort of information to the dating app.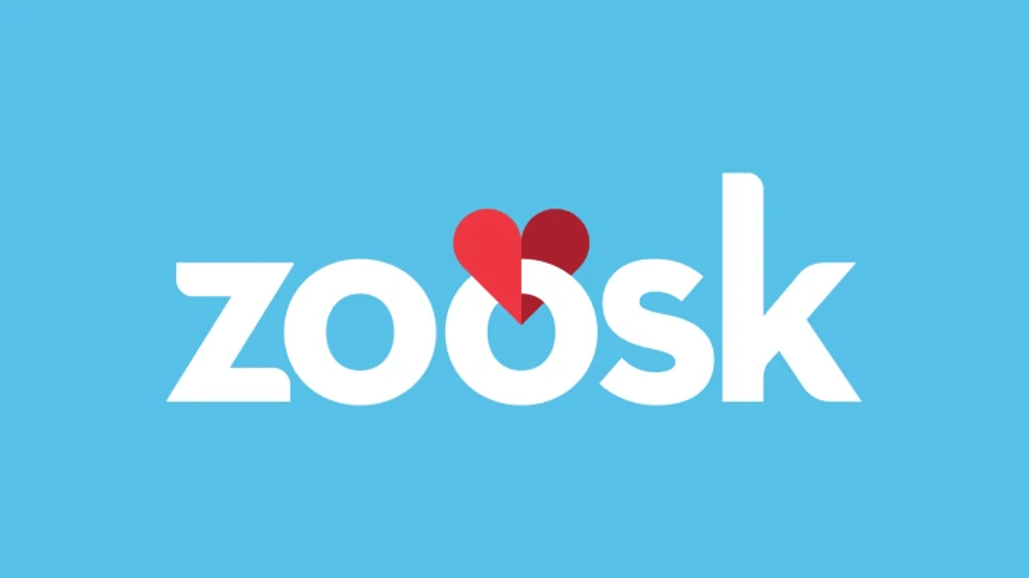 Creating a questionnaire that has a wide range of questions is probably the best way to do it because it can force every Zoosk account to talk about themselves until there is enough information for the algorithm to start connecting them with someone.
Since all Zoosk members need to fill this questionnaire out before their profile gets accepted to the platform, you can be sure this dating service has enough information about everyone and that there is always a reason why they have connected you with someone in the first place.
I would recommend you to fill out all the recommended questionnaires on Zoosk.com because they can really elevate your experience immensely and provide you with a lot of contact information before you even reach out to someone.
There is a reason why their dating profiles are thought to be the best ones in the dating world, and with this sort of detail-oriented approach to dating, you can be sure you will be connected with the perfect match on the app.
It also makes all of your potential matches look like a great choice because all of them will fit almost every criterion you have listed, so it can be pretty hard to choose the right one.
These questionnaires are why Zoosk users tend to have some of the highest success rates in the dating pool and why they can always find the person who fits their idea of a perfect partner.
What Are Zoosk Personality Tests?
Zoosk personality tests are another way of providing Zoosk members with the best match on the platform, and they are also a must for everyone who is joining the platform.
These tests may look bland and weird, but they are established by a team of psychologists with a mission to provide Zoosk customers with the most precise matches.
OFL Top Recommendations based on 100,000+ Survey

"Serious Relationships"
"Discreet Hookups"
"Best Course for Men"
"Quick Flings"
"Normal Hookups"
"Our Quiz"
All people joining Zoosk have access to them, even those who don't have a paid subscription, and if you have read Zoosk reviews, you have seen that these tests were the key to the successful dating experience of most people.
All of these tests can even predict your preferred ethnicity, age range, personality traits, and many more things that are incredibly significant for your dating experience.
Those who complete all the required questionnaires and tests and even do those additional ones will get a great boost on the algorithm, and their dating profile will perform a lot better because the Smartpick algorithm always boosts those profile that has a lot of information uploaded.
You can always see new questionnaires and tests available in your account settings, so if you wish to give yourself a bit of a boost, you should complete them because you will get access to new daters and options on the platform.
If you don't see them in your settings but want some extra addition to your profile, you can always contact customer support and ask them what you can do to boost your profile and get more matches.
There is also an option of turning on notifications to see whenever there is a new chance to fill out a questionnaire, which can be a great thing.
I would always recommend you be honest when filling these questionnaires out because lies will only lead to you receiving bad matches and seeing people you have absolutely nothing in common with.
Many people don't understand that and try to present themselves in the best light possible in these questionnaires, which can lead to a bad experience on the platform, so please try to stay true to yourself if you want to receive any results.
Recommendations for connections you will receive this way are much better, and you won't have to engage in Carousel dating to find someone interesting.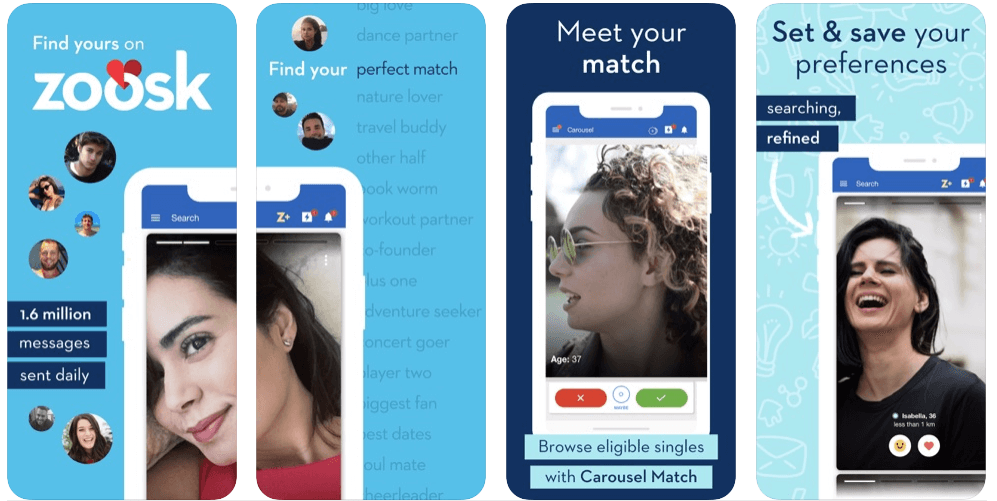 These tests can be done quickly both through your Android or Apple dating apps long as it is downloaded from the official App store, but also through the official dating website accessed through the browser.
Do I Need To Answer All Zoosk Questions?
Many people try to avoid doing those questionnaires and personality tests, but they are a requirement for joining Zoosk, and if you want to create a dating profile on this platform, you will need to fill them out.
These questionnaires and tests are also made to eliminate fake profiles and scammers because no bots or scammers will be filling them out the right way.
They also eliminate people who are just looking for a hookup (like BeNaughty or Ashley Madison), because a person who is looking for a casual date would choose Tinder, where they don't have anything to do to create a profile.
All of these things keep the platform safe from people who don't know its real meaning and worth and provide loyal users with a worthy experience and people who understand what the website is for.
In case there is a certain problem with your dating experience, or you need to change some answers you have given in the beginning, you can always contact customer support or moderators, and they will help you navigate your dating experience the right way.
You will still be able to use other search filters and preferences, and you will be able to look for people based on their body type, ethnicity, religion, education, and many other preferences.
All of these tests are available both for free members and for those with a Zoosk subscription, and you won't have to spend any Zoosk coins to gain access to them.
Since they are a requirement for getting accepted to the platform, I would always recommend you answer everything sincerely and make sure all of your answers are not A or B because it can make you look like a bot.
If you have used other platforms for long-term relationships like EHarmony or OkCupid, you have already come across these tests, and you won't have a problem solving them.
Why Are Zoosk Questionnaires So Important?
The reason why you need to fill out these questionnaires and tests when joining the platform is the fact that Zoosk wants to make sure everyone has a great experience and is able to meet their soulmate on the platform, but also to protect everyone from potential scams.
Since it works as social media and allows people to create serious relationships with ease (like eHarmony or Tinder), it is a place worth spending your time on, and the Zoosk support wants to make sure no one faces any sort of problems or unpleasant situations on it.
That is also the reason why everyone goes both through a phone number and profile picture verification, and once you get accepted to Zoosk, you can be sure that you will have an impeccable experience.
These tests are just a cherry on top that will make your way to a soulmate a lot faster and easier and help you gain access to an incredible dating performance.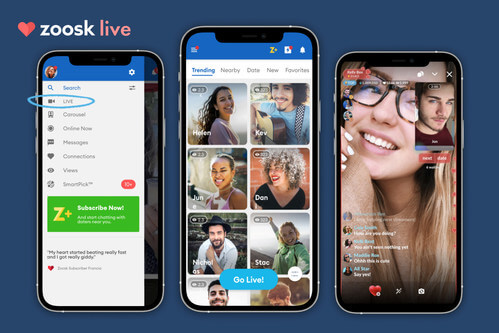 For that reason, make sure you are always speaking the truth and never try to fake your personality in these tests because it will only create problems for you and provide you with matches that don't fit your preferences.
Overall, I believe these questionnaires and personality tests are the key to the high success rate on Zoosk and the reason why so many people are choosing it as their preferred dating platform.