Many people join a specific dating platform, and after some time, they realize it was not a great fit for them, which is absolutely ok.
In case this has happened to you with Zoosk, then you will definitely want to learn how to cancel Zoosk subscription, so in this article, we will discuss things like:
Is your dating app giving you the best chance for success?
Make sure to take our online dating site/app quiz to find out.
It's a fact that people who follow our dating site suggestions have on average 2 extra dates per month.
Canceling your Zoosk subscription is quite easy, and it is even more simple than purchasing one.
All you have to do in order to cancel your membership on the Zoosk dating app is follow these steps:
Log into your account (preferably through a web browser)
Tap on your display name in the top right corner
Open account settings in the drop-down menu
Choose the Subscription menu at the bottom of the screen
Choose the "Cancel my subscription" option
Confirm the action
After this, you should see a notification that your Zoosk subscription has been canceled and that you won't be up for automatic renewal anymore.
As you can see, to cancel a subscription to Zoosk, you don't need to contact customer support or go through any complicated emails or messaging; all you need to do is open your account and deactivate this feature.
Everything can be solved with one click, and also, if you want to reactivate the subscription sometimes in the future, you will easily be able to do it the same way you canceled it.
Once you select Account settings of this kind, you will be transferred to a free member, and your subscription page will look a bit different because you won't have access to those features you had before.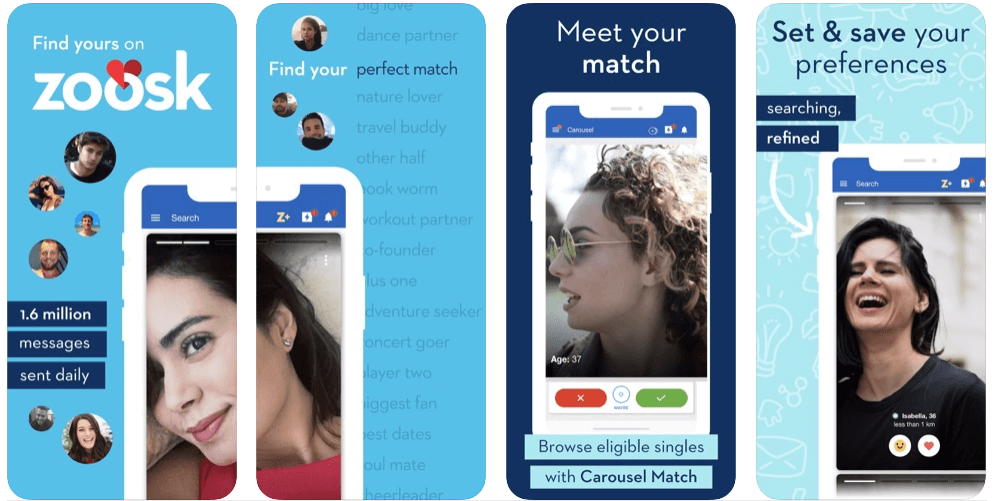 However, unlike Tinder, www.Zoosk.com is a great option for free members because you don't need to spend thousands of dollars to find the right match for yourself.
I would also recommend you complete the process through the web browser rather than the Android or iOS app because they tend to bug a lot, and you may not be able to solve everything as fast as you would on the official website.
Can I Get A Refund On My Subscription?
Once you select Subscription menu and cancel your subscription for good, you may be asking whether you can get a refund for it from the Zoosk website or not.
A Zoosk customer has a lot of benefits, but whether you will get a refund from the Zoosk app or not depends on a lot of things, and most often, at the mercy of the customer support, you will have to deal with.
In case your account status was "inactive," and you didn't spend a lot of time on it, you may be able to get a refund of at least a part of your membership but don't put your hopes up too high because they do things like this rarely.
This dating site does an auto-renewal of your membership as long as you don't pause account subscription or delete the account, so if you want to stop it, you can do some of these things or just remove your payment method from the settings.
Once you delete your credit card from it, it will no longer be able to get your money, and once the subscription expires, they will no longer have access to your finances.
How Can I Delete My Zoosk Account Permanently?
If you want to delete your dating profile from this online dating profile for good, you can also do it easily.
Log into your account
Open the gear icon
Open account settings
Go to the Account menu
Scroll to the bottom of the page
Choose the Delete your account option
Save changes
Wait until you get logged out of the platform and redirected to the Zoosk.com official website.
In order to make sure your account has been removed, you can also try to log into it, and if there is some error or you are simply not allowed to do it, you can be sure that the account has been taken off of the platform for good.
OFL Top Recommendations based on 100,000+ Survey

"Serious Relationships"
"Discreet Hookups"
"Best Course for Men"
"Quick Flings"
"Normal Hookups"
"Our Quiz"
However, you can easily block a connection that doesn't appeal to your personality after observing them over a few conversations instead of canceling your account.
If you want to become a subscriber of Zoosk once again in the future and search for dates (like eHarmony or Tinder) or hookups (like BeNaughty or Ashley Madison), you will not be able to reactivate your account, and you will have to sign up for it all over again.
Also, you will have the option to pause account, which will pause all the notifications on your iPad, iPhone, or Android devices, and if you have an app that is downloaded from the official App Store or Google Play store, you will be able to mute your account for a while and not even show up on other peoples homepages.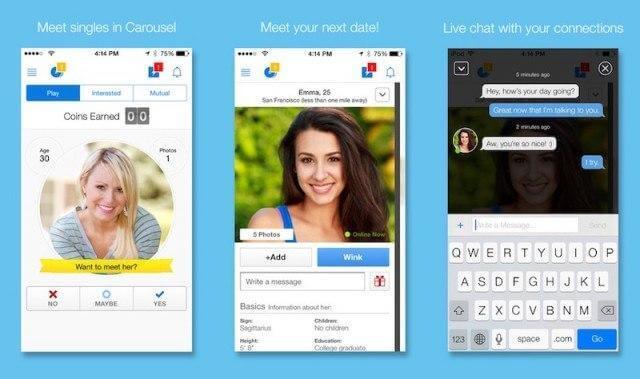 This is really a great thing when you want to take a short break from the platform, but you also don't want to delete your profile for good, and I would recommend doing this sort of Zoosk detox from time to time.