Hinge is known as the dating app that is designed to be deleted, which means that the moment it fulfills its purpose and connects you with your soulmate, you should get rid of it.
However, that doesn't mean that you shouldn't invest your time and energy in creating a unique profile because that is the only way you can find a soulmate in the first place.
Starting from scratch is not that easy on any of the social media or dating platforms, but if you follow some pieces of advice, you will definitely be able to handle it without any problems.
These are some of the steps and things you should follow and do while creating your account on this online dating platform that will set you up for success.
OFL Top Recommendations based on 100,000+ Survey

"Serious Relationships"
"Discreet Hookups"
"Best Course for Men"
"Quick Flings"
"Normal Hookups"
"Our Quiz"
Here, you will discover:
Is your dating app giving you the best chance for success?
Make sure to take our online dating site/app quiz to find out.
It's a fact that people who follow our dating site suggestions have on average 2 extra dates per month.
How to Create Hinge Account?
Creating a Hinge account is quite easy, and it works like creating an account on any other online dating app you have used before.
All you will have to do is download the Hinge app from your App Store or Apple Store, fill out your Apple ID and information, and install it on your mobile phone without any problems.
Hinge can only be accessed through your iPhone or Android device, and there is no option of downloading it to your computer or laptop, so you should keep this in mind.
You will need to take some free time in order to create your dating profile, so make sure you don't do this in a rush; otherwise, your matchmaking process will definitely be bad.
The Hinge.com team really encourages its users to create unique and interesting profiles, so you should take it easy and upload as many things as you can on one of the most popular dating apps on the market.
Once you open the app, you will be greeted with the "Create A New Account" button in red; you will be able to start setting up your new profile with ease.
Match group is known for launching dating platforms with a very simple design and interface, so you should be able to finish the whole basic process in a matter of a few minutes.
The first information you will have to leave on the Hinge dating platform are your name and surname, but the other one is completely optional, and even if you decide to put it on here, you can choose whether it will remain visible or not.
One thing that is optional but can be very useful and will even keep you protected in many different situations is leaving your phone number and connecting it to your account.
This is used in order for Hinge to make sure there are no fake profiles and that the person whose pictures are on this profile are also the ones who are really behind it.
In case you are OK with sharing information like your phone number with third parties, I would definitely recommend you to leave that sort of information too.
What Should I Upload To My Hinge Account?
Even though most dating sites don't require you to upload any information besides your name, age, location, and gender, Hinge is completely different.
OFL Top Recommendations based on 100,000+ Survey

"Serious Relationships"
"Discreet Hookups"
"Best Course for Men"
"Quick Flings"
"Normal Hookups"
"Our Quiz"
They are known for their amazing algorithm that is able to connect soulmates in an instant, but if you want that to happen to you too, you will really need to invest time in setting up your Hinge profile.
Once you leave your basic information, your profile will get accepted to the platform, but that is only the beginning of your dating profile journey.
Hinge users will not only need to upload several profile pictures, create a description and come up with their own icebreakers but will also have to fill out several question prompts.
Hinge prompts are a must, and you can't create a successful and full profile unless you fill out all of them.
If you want to find love and make sure the algorithm will be able to connect you with the best people in this plenty of fish, you will need to take time and provide them with a deep answer to every single one of them.
This strategy is used both with a mission to help people find their true potential partners easier and to protect them from scammers and fake profiles.
When you need to fill out dozens of questions in order to create a dating profile, there is no way any scammer will choose this platform to take advantage of other people; it is simply not worth it.
This is also where Hinge differs so much from Tinder and Bumble because these platforms require you only to leave basic information and location in order to connect you with people.
Hinge is more similar to old-school dating sites like OkCupid and Match.com that focused on serious relationships and allowed people to stand out in order to meet their soulmates (like eHarmony or Tinder).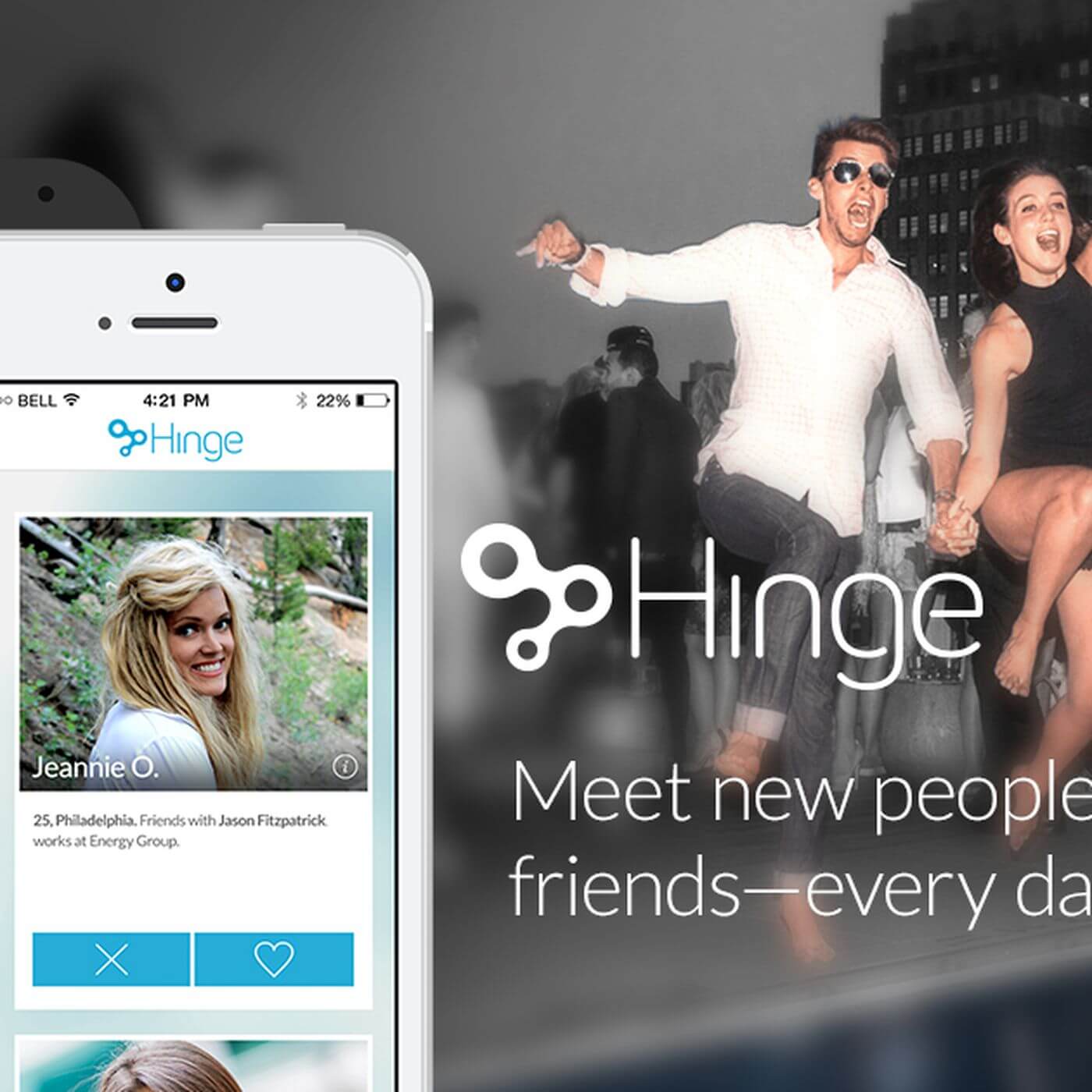 The Hinge sign-up process does take time, but once you upload everything you need, you will be able to start swiping your way to your best match.
You should also be aware that the prompts you will have to answer are quite different, and one moment you will be talking about your worst first date ever, while the other you will be opening up about your life goals and family plans.
The goal of Hinge is to allow people to express all sides of their personality step by step and help people meet them before they have even exchanged a word.
Since this is not a hookups app (like BeNaughty or Ashley Madison), this is a very valuable feature that allows people to really get into sincere conversations and avoid uncomfortable situations like ghosting, ignoring, or banning.
Can I Sign Up Without A Phone Number?
As we have already mentioned, Hinge really wants to become not one of the best but also one of the safest dating platforms, so they are taking all possible measures to protect their users.
For that reason, when creating an account, you will see that the platform wants you to upload your phone number.
Even though this is not something you must do in order to get approved, I would always advise you to do it because it definitely won't harm you, and you will send them a sign that you are a real person who has nothing to hide.
You will get a Hinge verification code sent to your mobile phone, and the whole process will be finished in seconds.
When you sign up without a phone number, you will also get accepted to the platform, but in case a minor inconvenience or report against you shows up, you can get banned for good, and you probably won't be able to join the platform with the same information ever again.
If someone tries to scam you or get you into some sort of trouble, but they have registered on the platform through their phone number, then you should be able to track them down to the authorities, which is a really good thing.
You can create a Hinge account without a phone number without any problems, but you should still keep these things in mind because safety really should be your number 1 priority while online dating.
Can I Use Hinge Without Facebook?
This is also one of the common questions that cause plenty of misunderstandings among people, and some people avoid Hinge because they think they can't register Hinge without Facebook.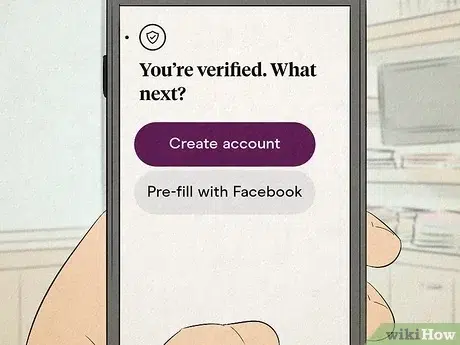 A Facebook profile is not needed in order for you to register on the Hinge platform, but if you want to, you can choose to sign up through it.
Some people are way too lazy to fill out the whole registration process and rather choose to register through their Facebook profile and finish everything with just one click.
When joining the platform through Facebook, Hinge will collect all of your data from this platform and memorize your likes and interests, so in case you are not really sure what are the things you have been sharing and liking on your account, then you definitely shouldn't do it.
You will be able to replace your answers with new ones, but not immediately, so if there are really some bad mistakes or misinformation on your account, you better Hinge create an account from scratch.
It will also connect you with your Facebook friends who are active on Hinge, so if you don't want people you know to find out you are using a dating app like this, then maybe you can start using Hinge without connecting it to anything.
How To Make A New Hinge Account After Being Banned?
Many Hinge users experience getting shadowbanned or banned for good on this platform, and often, they don't even know what the reason behind it is.
Things like this happen on all social networks and dating apps, so you shouldn't be way too upset if this happens because you may be able to sort things out and avoid deleting your account.
If you try to get into the app, but all it keeps on showing you is the Hinge login error, you are definitely banned from the website.
You can get unbanned from the platform, especially if you have had a Preferred membership and have been active on Hinge for quite some time now.
In case someone has reported you or Hinge thinks that some type of your behavior is suspicious, you should be able to solve the problem by contacting customer support.
You can send them a thorough email, explain the situation, ask for some clarification and see what the reason behind your ban was.
In case you need to prove that you are innocent and haven't taken part in something they accuse you of, you will have to provide them with screenshots and documentation of different sorts.
This can be quite an exhausting and time-consuming process, but if you really care about your Hinge profile and want to get it back, you will have to do it.
Sometimes things like this can even be recognized in advance, and in case Hinge has been informing you about some red flags and sending you emails about your activity, then you should definitely stay careful and make sure you are not harassing any of their rules.
Once you provide the customer support with needed documentation, they will decide whether you deserve to get your account back or not.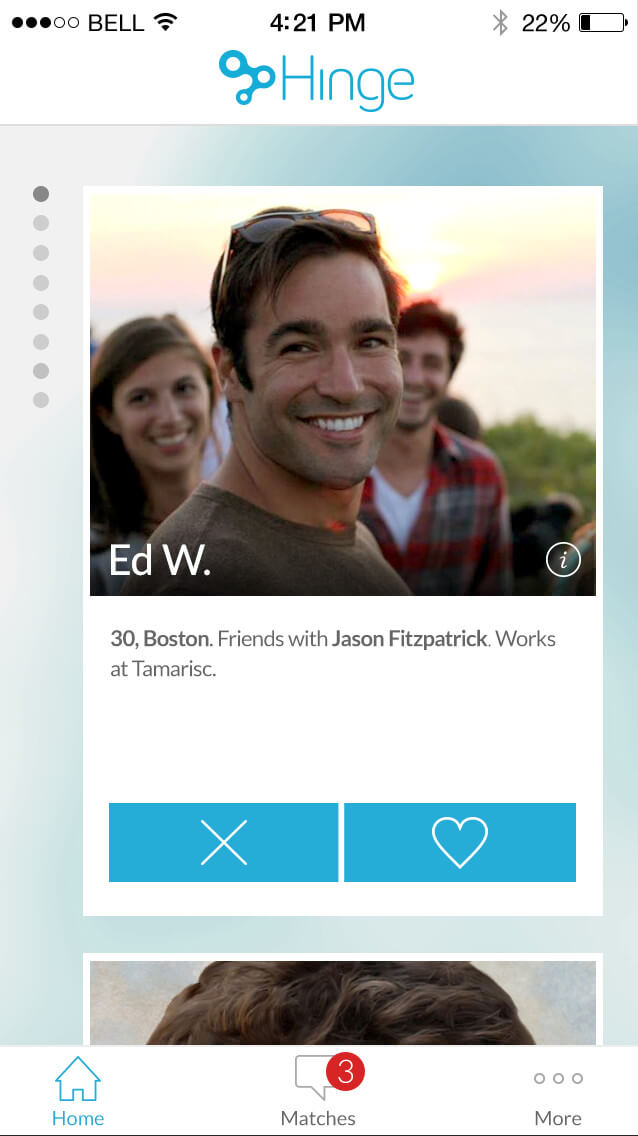 In case you really didn't do anything serious like attack some of the Hinge users, threaten them or try to scam someone, you should be able to get your account back without any problems.