Even though most people think creating a Bumble profile is the hardest thing they will come across in the online dating world, making the first move and coming up with the right opening line is something everyone will struggle with.
No matter how much experience you may have both in online and real-life dating, you will still find it hard to reach out to your Bumble matches, and especially to come up with the right pickup line that will sweep them off their feet.
If you have created your dating profile and now you need advice on how to chat on Bumble, then you are in the right place because we have gathered all of the things you need to do when reaching out to someone on a dating site or app.
Here, we will reveal:
OFL Top Recommendations based on 100,000+ Survey

"Serious Relationships"
"Discreet Hookups"
"Best Course for Men"
"Quick Flings"
"Normal Hookups"
"Our Quiz"
Is your dating app giving you the best chance for success?
Make sure to take our online dating site/app quiz to find out.
It's a fact that people who follow our dating site suggestions have on average 2 extra dates per month.
Starting to chat with someone on the Bumble dating app is definitely a struggle for most of its loyal users, whether they are interested in long-term relationships (like eHarmony or Tinder) or hookups (like BeNaughty or Ashley Madison), and coming up with unique icebreakers will completely impress your potential match.
Even though most people tend to consult the regular dating sites and articles where they are taught what the right way to send the first message to someone on Bumble or Tinder is, I would say that is really a waste of time.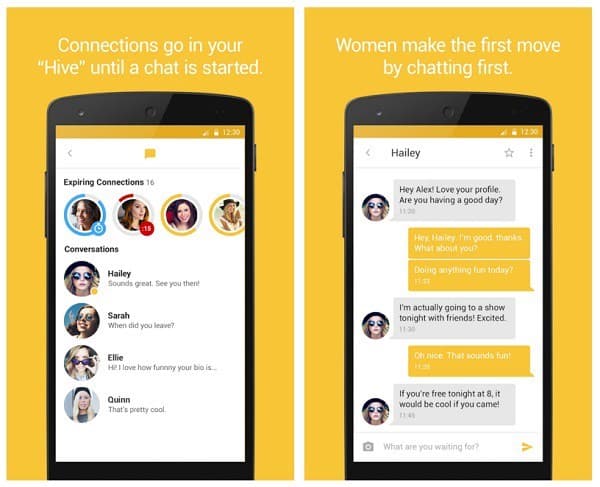 If you want to schedule a first date and impress your potential significant other, it is always best to act confident and be yourself because people tend to get caught up with those cheesy pickup lines and icebreakers that make their matchmaker experience only way harder.
Here are some things and techniques you should follow if you want to gain success on this dating app and manage to start a meaningful convo with a potential app.
1. Follow the "Questions to ask on dating app".
There are always certain categories of questions to ask on Bumble that you can use as a nice conversation opener.
Some of the best Bumble questions you can use after a simple "Hi" or "Hello" are questions about their education, hobbies, and things and interests you have in common like movies, music bands, or travels.
You can't miss these dating conversations, and if you have very similar personalities, then you will definitely have plenty of things to talk about.
As you could probably guess, there are always some dating conversation topics you simply need to avoid, and those are things like politics, money, or religion.
These are really sensitive topics, and they can lead to uncomfortable situations even when you are discussing them with people you know well, so try your best to avoid them, at least in the beginning.
Most people are scared of sending their first message just as you, and they spend hours looking for the best Bumble openers.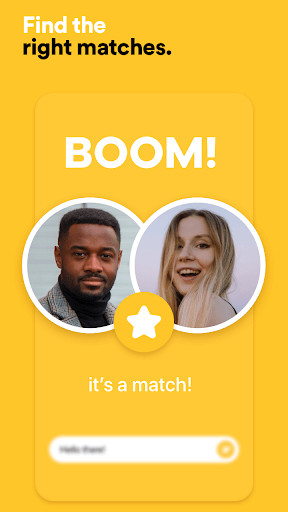 For that reason, always try your best to sound casual and easygoing and never pressure anyone into responding to you immediately or talking about things that can be perceived as way too serious.
Allow yourself to have some fun and enjoy the small talk before both of you feel comfortable enough to start the real talk.
Even though many people find emojis to be cringe, they will make all of your bumble messages look a lot more casual, and I would specifically recommend them if you are reaching out to someone for the first time.
When asking a question, it can be a great addition to the message that will automatically give it a goofier and more casual tone, so make sure you use them with people you really like.
OFL Top Recommendations based on 100,000+ Survey

"Serious Relationships"
"Discreet Hookups"
"Best Course for Men"
"Quick Flings"
"Normal Hookups"
"Our Quiz"
5. Look for dating app conversation starters
Even though we have already mentioned that most of these examples are pretty worn off, and people have already heard them a thousand times, you can still use some of them, adapt them to fit your personality, and create a unique Bumble opening line.
You can even share the link of your Spotify playlist or the link to your favorite podcast and start the conversation because people are rarely approached in this way, and you will definitely leave a great first impression.
Some of the best Bumble prompts and best ways to start a Bumble conversation can be taken from these recommendations, so you will definitely get some use out of them.
What Should I Say In My First Message On Bumble?
We are aware that conversation starters for online dating are something that can really be a dealbreaker, and for that reason, we have decided to present you with some of the good Bumble openers that will definitely be of use at least at the beginning of your online dating experience.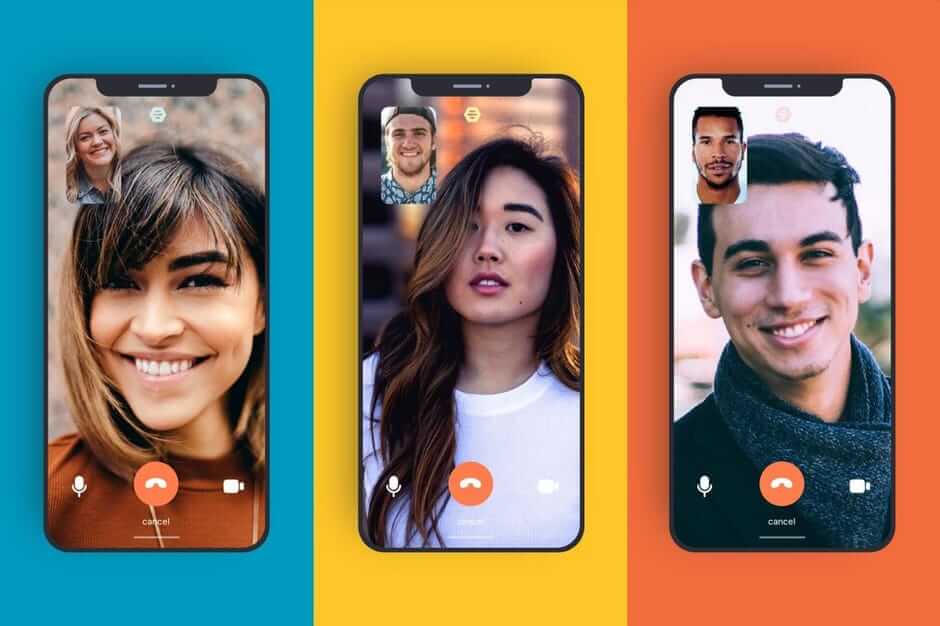 These are some of the best conversation starters that will definitely help you learn how to start a convo on Bumble and send a cute first message on Bumble.
Your photos are amazing! When were you on this road trip to Austin?
Where would you visit if you could go anywhere right now?
I feel like I have seen everything on Netflix. Have you watched anything interesting lately?
If I saw you in a bar, I would start begging for your phone number immediately
Ashamed to say this, but I feel like I could be falling asleep to the screenshot of your profile photo every single night
I don't know how to start a conversation on a dating app, but I know you are very pretty, and I can't take my eyes off of you
These are some of the best opening lines on Bumble, and I believe you will have a lot of success and learn how to start a Bumble conversation if you follow our short guide and use some of these examples.