If you are joining the EHarmony online dating platform, you definitely want to know about safety policies and measures taken.
Safety is one of the biggest concerns of all people using dating apps, and if you want to keep your privacy but continue online dating, you definitely want to know everything about its safety terms.
For that reason, in this article, we will explore things like:
Bonus tip: we have found that you can save a lot on eHarmony by signing up on the website (not the app) using this special link.
OFL Top Recommendations based on 100,000+ Survey

"Serious Relationships"
"Discreet Hookups"
"Best Course for Men"
"Quick Flings"
"Normal Hookups"
"Our Quiz"
Also, make sure to check out our full eHarmony review here.
Is your dating app giving you the best chance for success?
Make sure to take our online dating site/app quiz to find out.
It's a fact that people who follow our dating site suggestions have on average 2 extra dates per month.
How To Tell If Someone's A Scammer On EHarmony?
The most important thing for people joining an online dating platform is their safety, and this is often the first thing they look up before they join the website.
Even though EHarmony is one of the most reliable online dating sites, you should be careful whatever platform you are joining and always read everything about its safety policies and terms before you decide to create an account on it.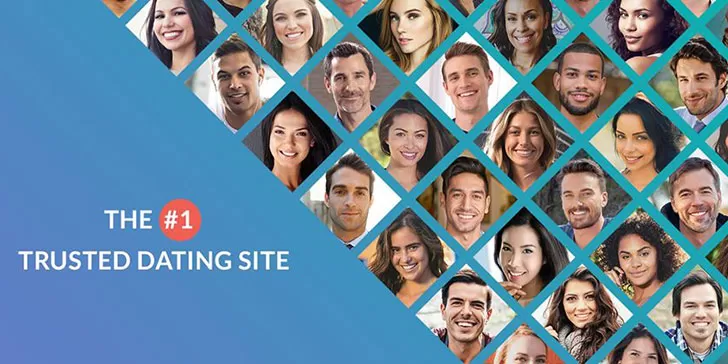 The EHarmony dating app is not a place anyone can join, and since it is aimed at people looking for long-term relationships and not hookups (like BeNaughty or Ashley Madison), they are trying to make their dating websites one of the safest spaces online.
When creating a dating profile on EHarmony, you will need to go through a phone number verification to confirm your identity, so not everyone will be able to create an account on it.
Most scammers and fake profiles will not proceed to confirm their identity this way because it is usually a sign they will need to share more information with the app in the future.
For that reason, spotting a scammer on EHarmony tends to be quite easy because these people will be obvious on your homepage and the algorithm.
EHarmony is a dating website focused on long-term relationships, and it makes sure all of its users are safe and are interacting with a real person.
The easiest way you can recognize a scammer is that they are using EHarmony with a free membership because this membership will not allow them anything except to send you requests.
If you see that a certain person is trying to connect with you but isn't able to send you any message, they are probably a scammer or a fake profile with no idea how this platform works.
Also, one of the clear signs that someone has a fake EHarmony account or is trying to get daters into some scam is when they have suspicious profile photos or profile photos you believe you have already seen on the internet.
Even though you will not come across too many profiles of this sort, you should still keep your eyes wide open and ensure you are not interacting with someone hiding behind a photo of the celebrity.
In case someone's profile pictures seem suspicious, you can always click right on your mouse and Google search for similar pictures – in case the same image pops up, and you see it is a picture of a famous person from newspapers or Instagram get away from them immediately.
Some people go through the EHarmony verification process, register on the platform, add new photos and descriptions and continue using the platform with a fake identity or fake photos.
OFL Top Recommendations based on 100,000+ Survey

"Serious Relationships"
"Discreet Hookups"
"Best Course for Men"
"Quick Flings"
"Normal Hookups"
"Our Quiz"
Things like this happen rarely, but I recommend you watch out for potential scammers and never reach out to someone until you are sure they are the person in the picture.
There is plenty of fish on EHarmony, but potential matches eager to find love and meet valuable people on this platform will have completed every questionnaire and personality test and answer all profile sections on their profile.
However, if there is a potential scammer on the app, you will see that their dating profile is poorly filled out, they don't have those question sections on their profile, and their About me page probably has just a few sentences.
This is something a person looking for a serious relationship would never do, and even though you can't be 100% sure that a person is a scammer because of this, if other things add up, you should definitely try to warn other subscribers or contact customer support.
Also, if you see that they have a profile filled out, but you believe that you have seen all of these answers somewhere before, there is a big chance that they may have decided to rip off a random person from EHarmony and continue using the platform with their information.
Unfortunately, you will need to go through hundreds of dating profiles before realizing this, but you can be sure that these things also happen, especially if the dating scam in question is an organized scam.
Overall, the easiest way you can see that this person isn't here to find true love is through the messages they send – if you are receiving generic messages with a lot of grammar mistakes and sentences that do not correlate with each other, it is definitely a scammer.
This is one of the scamming business practices that appear on all dating apps and social media, and even though you shouldn't judge a person by the first message, you should proceed to talk to them for a while and see where the things go.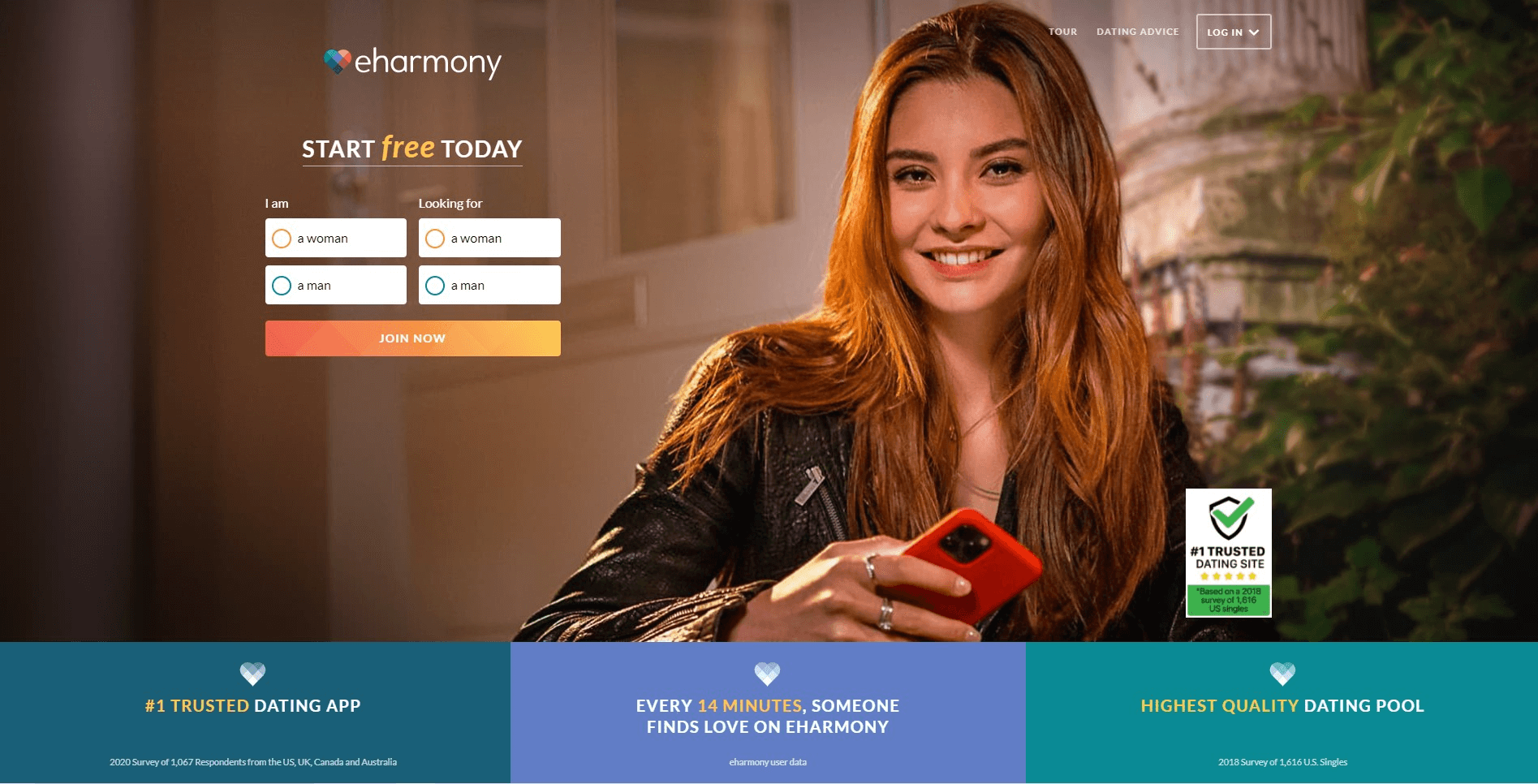 If they really switch to talking about a certain amount of money or asking you to help them get some money to their bank account, you are in trouble, and you should react as fast as you can.
As you can see, these are some of the regular scammer behaviors and the easiest ways you can recognize a potential threat on EHarmony.
However, since its monthly subscription is costly and scammers usually opt for those platforms where they can register for free, EHarmony is pretty much safe, and you don't have to be suspicious of every single person who matches with you.
Whatever happens, keep in mind that you need to be very careful until you actually find out something about a person and make sure you are dealing with a real individual who has your best needs in mind.
Unlike most other dating services, EHarmony doesn't have any bots, and you can be sure that all the people you will be interacting with while using it are real individuals.
Platforms like Tinder, Bumble, or Zoosk tend to add dating bots to their matching system to help people have more success with algorithms, but overall they completely avoid this sort of practice and can provide their users with a unique and realistic dating experience.
All sorts of dating scams rarely ever happen on EHarmony, so you don't have to stress about chatting with a web bot while using the platform because they would never waste people's time and money this way.
In case you believe the person you are interacting with sounds like a bot and all of the messages they send you are generic and don't seem like something you would hear from a real person, then you should probably contact customer support because you may be dealing with some sort of a scammer.
How To Deal With A Scammer On EHarmony?
If you believe you have spotted a scammer on EHarmony, you first need to reach out to their customer care and support team that deals with all problems on the app.
There are several ways to deal with a potential scammer or a fake profile on EHarmony, but the best thing you can do is report the case to customer support.
However, if someone is harassing you, you can react immediately by blocking a certain person who will remove you from their homepage for good.
Next to every user's username, you will see three dots that will open a menu for you, and you will see the "Block this user" option.
If you feel threatened by someone, you can't get rid of them, or you want to protect yourself in advance, this is the best way to do it.
Even though this is the easiest way you can get rid of a potential scammer, if you believe that someone may be causing problems for EHarmony users, you should definitely reach out to customer support and report the problem.
They can deal with every sort of threat, and if there are users who are harming the overall performance of the app, they will try to do their best to eliminate them from the platform.
Most people who experience uncomfortable situations with scammers or fake profiles will look at the platform as a waste of money, which is definitely not the goal of EHarmony staff because they want to remain at the top of the game all the time.
If you decide to report your EHarmony match to the support team and explain why you believe they may be a threat to everyone's safety, you will make their job much easier, and you will also allow people to have a better experience.
How to report a scammer on EHarmony is quite easy because all you will need to do is open the menu next to their username and choose "Report user."
If you are reporting someone, you will also need to explain why you are doing it, and you should provide them with some evidence if you have it too.
All the people who report EHarmony scams to their support team are protecting themselves and other users, which will lead to better functioning of the platform.
Just a few EHarmony complaints can save a large number of people, so if you ever come across suspicious EHarmony profiles, you should definitely react.
Are There Many EHarmony Scammer Stories?
As we have already mentioned, EHarmony tends to be one of the safest apps on the market and is EHarmony safe is a question you don't really need to ask.
EHarmony horror stories regarding scammers are rare, and fake EHarmony profiles rarely go through verification.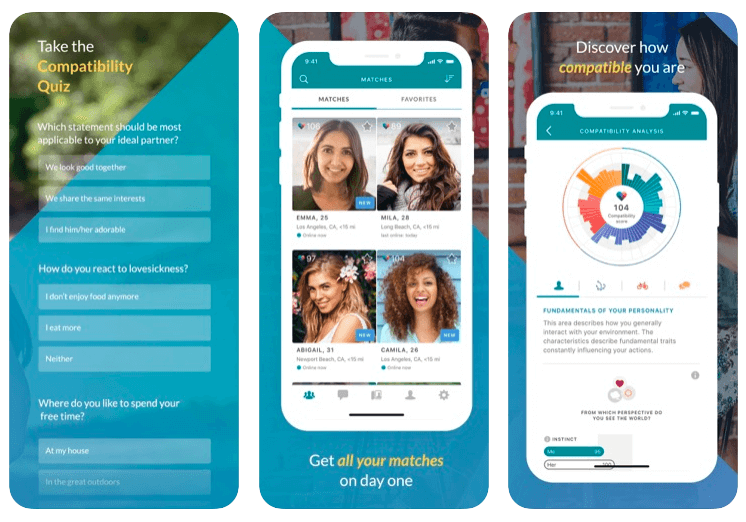 Just a few people have experienced this sort of problem on www.EHarmony.com, and in terms of safety, most people claim it is the number one dating app on the internet.
The reason for that is the fact that you need to go through a really long verification process before you are allowed to join the platform, and even if you do manage to go through it as fake profiles, once you get to compatibility quizzes, you will hardly succeed this way.
Also, all the people who want to chat and match with others on EHarmony will need to connect their credit card and purchase a membership that will cost them around 65 dollars, which is too much money for any scammer out there.
EVery EHarmony moderator will recognize people with fake profiles, and they will not even be able to join it, so this is a dating app where you really don't need to worry about your safety.
There are no EHarmony text scams, and fake EHarmony fake profiles are extremely rare, so you can be sure you will be protected on all occasions, whether you are paying attention or not.