If you have ever used a dating app, then you definitely know that several problems can occur while signing up for it and that many people tend to make basic mistakes, like including a wrong name or age.
Creators of dating platforms were ready for this, which is also the reason why they allowed all Bumble users to change their age and name through the Account Settings.
However, if you'd don't have too much experience with a dating site like this, and you don't feel comfortable doing the age change by yourself, then you should follow our step-by-step guide and solve all of your problems with just a few clicks.
Here you will learn:
OFL Top Recommendations based on 100,000+ Survey

"Serious Relationships"
"Discreet Hookups"
"Best Course for Men"
"Quick Flings"
"Normal Hookups"
"Our Quiz"
Is your dating app giving you the best chance for success?
Make sure to take our online dating site/app quiz to find out.
It's a fact that people who follow our dating site suggestions have on average 2 extra dates per month.
How To Change Age On Bumble?
There are several reasons why a Bumble user may wish to change his age or date of birth on this app, but the thing is that they usually don't get to write the correct age, and a small mistake like this one can severely impact their whole dating experience.
For people who have joined Bumble and verified their profile through their phone number, there is not an easy way to change either their display name or their age.
In order to make this come true, they will have to get in touch with Bumble support and solve the problem.
Once you sign in to your account, open your Account settings and find the Bumble support page, which you will open in the browser.
You will be presented with plenty of options, and you will need to fill out all the blank spaces and explain to them that you want to change your Bumble age.
In order to make sure they will approve your request, you also need to state why the age for Bumble that you have entered the first time isn't right and explain why this problem happened.
This is required so that they can be sure that no scammer or fake profile is using the app and trying to betray some of their users.
After you have explained why you need to have your Bumble age settings changed, you will have to enter your date of birth, age group and confirm your exact age.
In case the Bumble support believes that you are a real person and that this happened by mistake, you will get a notification when the age on your Bumble account gets changed.
They usually manage to solve the problem within a day or two, so you certainly won't have to wait too much for it to happen.
In case you have registered to the Bumble online dating app through your Facebook app, you will have to do all of this a bit differently, but we will also cover that in a minute.
People who have used their Facebook profile in order to register on Bumble will have to make changes to their Facebook account first.
Since both your profile icon, profile picture, name, and all other information are downloaded from your Facebook account, you will need to delete the wrong age from Facebook first.
After you delete it, you can upload the new date of birth and age and then choose to save changes.
OFL Top Recommendations based on 100,000+ Survey

"Serious Relationships"
"Discreet Hookups"
"Best Course for Men"
"Quick Flings"
"Normal Hookups"
"Our Quiz"
If you have managed to perform this the right way, your Bumble date of birth and age will be changed within just a few minutes.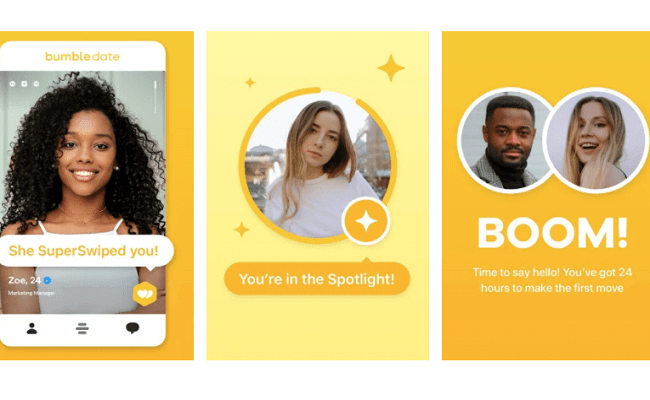 In case this doesn't work, you can always change requests and try to reach out to customer support.
However, the Bumble age change is usually performed without any problems, and I believe that you will see the change on your profile page immediately.
How to edit your age on Bumble is quite easy, and if you write a polite email and explain everything in a brief way, you will definitely be able to solve this problem within hours.
Don't feel scared to reach out to Bumble customer support because they are here for a reason, and they will try to help you with everything you may need.
How To Set Age Range On Bumble?
Setting the age range on the Bumble app is quite easy and it is one of the basic info you need to upload before you decide who will get a swipe left and who will get a swipe right.
Once you open your Account settings on the Bumble app, you will see several options, and somewhere in the middle, you will see the "Adjust age range" button.
When you click on it, you can start deleting the old information and changing them with your new preferences.
How does Bumble work is that the moment you create a new desired age range, they will adjust your recommended matches according to it?
When you save changes and open your app homepage, you will see new people who tend to have a lot in common with you but are actually of different ages.
You can choose to find people of your real age for relationships (like eHarmony or Tinder) or hookups (like BeNaughty or Ashley Madison), or opt for partners who are a bit older or a bit younger than you; there are no obstacles in this one.
How to change the age range on Bumble is quite simple, and everyone can do it within minutes, so don't feel scared of it.
In case your Bumble age range at the moment is not your desired one, you can change it whenever you want with just a few clicks.
Frequently Asked Questions