Even though EHarmony.com is one of the most popular online dating platforms for long-term relationships more than for hookups (like Tinder, BeNaughty, or Ashley Madison), at one point or another, you may find your soulmate and decide to leave the platform or just get sick of it.
In case you believe you have already seen everything EHarmony has to offer and you want to delete EHarmony account, we can help you out with that.
In this article, we will help you learn how to:
Bonus tip: we have found that you can save a lot on eHarmony by signing up on the website (not the app) using this special link.
OFL Top Recommendations based on 100,000+ Survey

"Serious Relationships"
"Discreet Hookups"
"Best Course for Men"
"Quick Flings"
"Normal Hookups"
"Our Quiz"
Also, make sure to check out our full eHarmony review here.
Is your dating app giving you the best chance for success?
Make sure to take our online dating site/app quiz to find out.
It's a fact that people who follow our dating site suggestions have on average 2 extra dates per month.
How To Delete eHarmony Account?
In case you have already explored everything the EHarmony website has to offer, or you have found your soulmate, and you believe there is no reason why you should be using EHarmony anymore, then you will probably want to delete it.
Even though the deletion process can be quite complicated on most dating apps, EHarmony won't bother you too much, and you will be able to get rid of all your account information fast.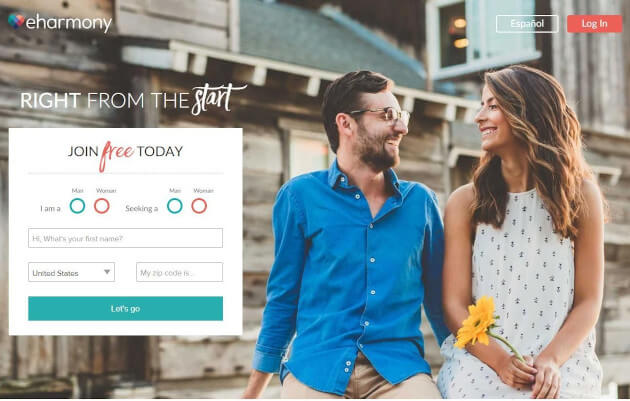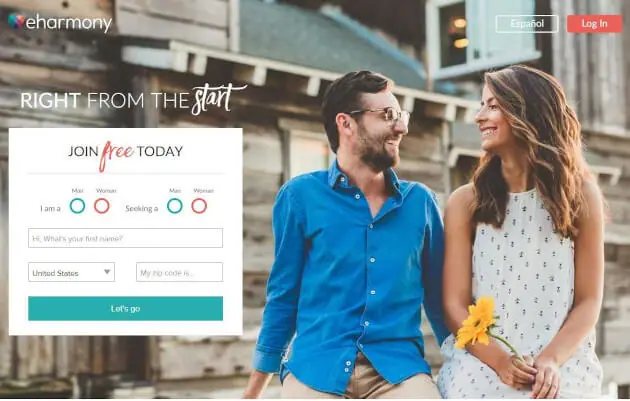 If you want to delete your EHarmony profile, this is a step-by-step process you should follow:
Log in to your EHarmony account
Choose Profile in the right top corner of your page
Select Data & Settings in the dropdown menu
Open the Profile visibility section
Click on the Delete my profile permanently option
Enter your password once again
Confirm the Delete profile action
You're done!
Once you have successfully deleted your EHarmony profile on this dating site, you will get redirected to your homepage, and you will no longer be able to access it.
Be aware that when you delete your EHarmony profile, you have deleted it for good, so there will be no chance of you getting it back, no matter how hard you try.
Once you close an account on EHarmony you have done it for good, and even if you change your mind just a few minutes later, you will still be prohibited from activating it once again.
For that reason, always think twice before you decide to delete your EHarmony profile because you will be able to get back on this dating website only with a new account.
While you can change all the account settings that you want, once you get out of it, there is no way back, so make sure your decision is well-thought-out.
The process is absolutely the same whether you are deleting an EHarmony account through the official dating website, iOs iPhone, or Android app, so you will be able to perform the act on any of them successfully.
How To Delete EHarmony Subscription?
If you have an EHarmony subscription, but you want to leave this online dating service, then it would be best if you also get rid of your subscription status.
Sometimes people leave the platform entirely, delete their whole account, and are no longer considered subscribers, but because their credit card has stayed connected to EHarmony, the auto-renewal is still on, and it keeps on taking the money out of your bank account.
When you decide to close your EHarmony account or deactivate EHarmony, you should also check My settings and update the profile status of your subscription.
OFL Top Recommendations based on 100,000+ Survey

"Serious Relationships"
"Discreet Hookups"
"Best Course for Men"
"Quick Flings"
"Normal Hookups"
"Our Quiz"
I recommend you remove your profile picture, subscription, questionnaires, and other information before leaving the platform if you want to make sure there will be no traces of your dating profile anymore.
When you delete the EHarmony profile, you will not be able to get back into it, but if you have left your credit card information and information about yourself, the platform can use it in the future, so you should definitely delete everything before you go.
All you have to do is open your profile settings, choose Payment options and click on Cancel my subscription.
The moment you do this, you will see a notification at the top of the screen that will tell you have successfully stopped your Eharmony subscription.
All you will have to do to delete everything from your account is open the Profile settings, choose basic settings, and click Delete my account information, so this way, you will be saved from EHarmony forever.
In case this doesn't seem to be working, you can always contact EHarmony to cancel your subscription, and all you will need to do is send them an email to [email protected], and they will help you with all EHarmony account settings and subscriptions.
Does eHarmony Delete Inactive Accounts?
Most big dating sites like EHarmony, Zoosk, or OkCupid tend to remove all inactive accounts after a few months, so even if you didn't delete your profile, you didn't open it for an extended period, it will probably be removed from the platform.
EHarmony usually deletes all dating profiles that haven't been active for more than 6 months, and in case you didn't open it for a while and you are not able to log into it anymore, then they have probably decided to remove your account for good.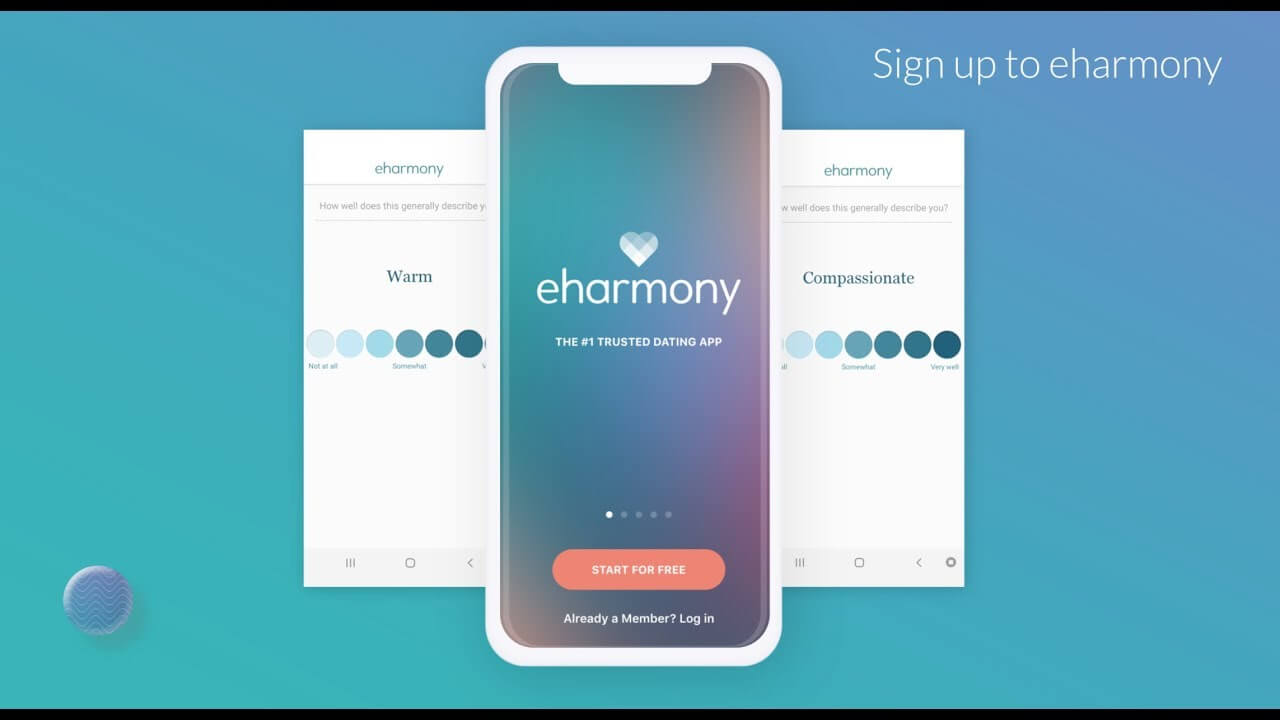 You can always try to repeat the signup process and choose the forgot password option, but if it doesn't work this way either and you are not receiving any sort of email, then you have been removed from the platform.