Even though EHarmony is one of the most popular online dating sites, it is also one of the most expensive dating platforms out there, and plenty of people decide to ditch it because of a costly membership.
If you have been using the EHarmony membership for a while, but you don't see it worth the money anymore, and you want to get rid of it, you can easily cancel it.
In this How to cancel eHarmony membership article, we will help you:
Bonus tip: we have found that you can save a lot on eHarmony by signing up on the website (not the app) using this special link.
OFL Top Recommendations based on 100,000+ Survey

"Serious Relationships"
"Discreet Hookups"
"Best Course for Men"
"Quick Flings"
"Normal Hookups"
"Our Quiz"
Also, make sure to check out our full eHarmony review here.
Is your dating app giving you the best chance for success?
Make sure to take our online dating site/app quiz to find out.
It's a fact that people who follow our dating site suggestions have on average 2 extra dates per month.
How To Cancel EHarmony Subscription?
EHarmony.com is one of the most expensive dating platforms out there, and if you want to have success on it, you will need to purchase a membership that can cost you up to 65 dollars per month.
Even though it is made for serious dating and not for hookups (like Tinder, BeNaughty, or Ashley Madison)and is successful, this is a tremendous amount of money, and most people decide to get rid of the subscription after a few months.
If you, too, are one of them and you want to remove the paid subscription, then you can easily do it.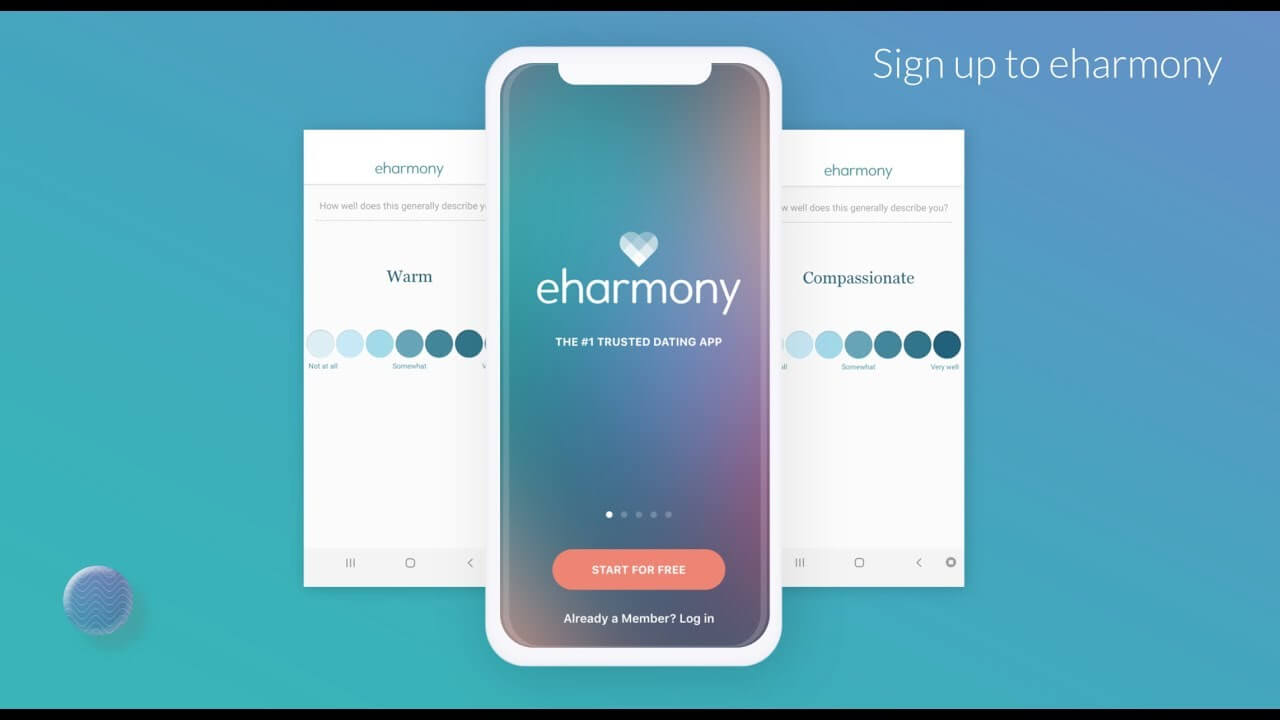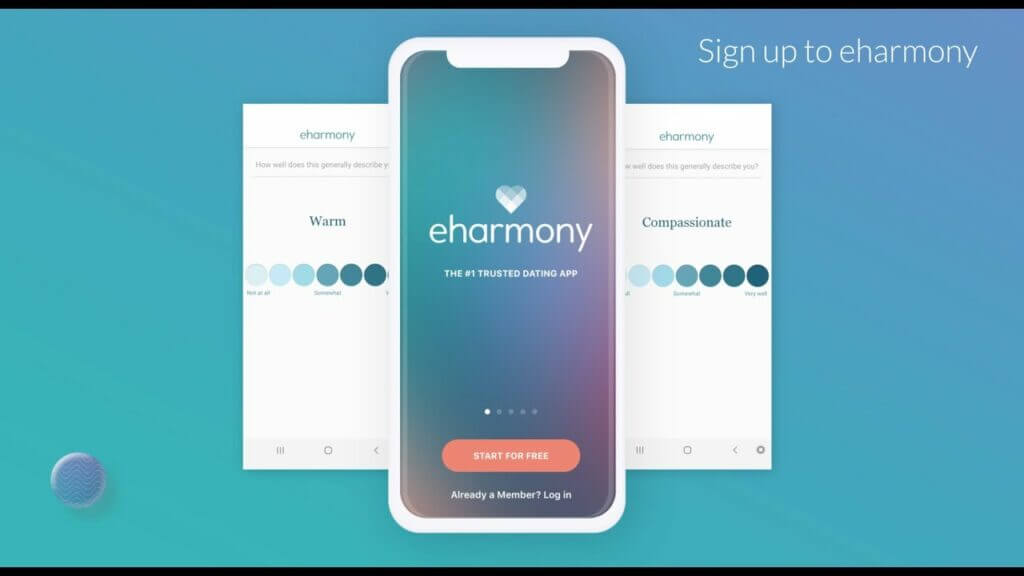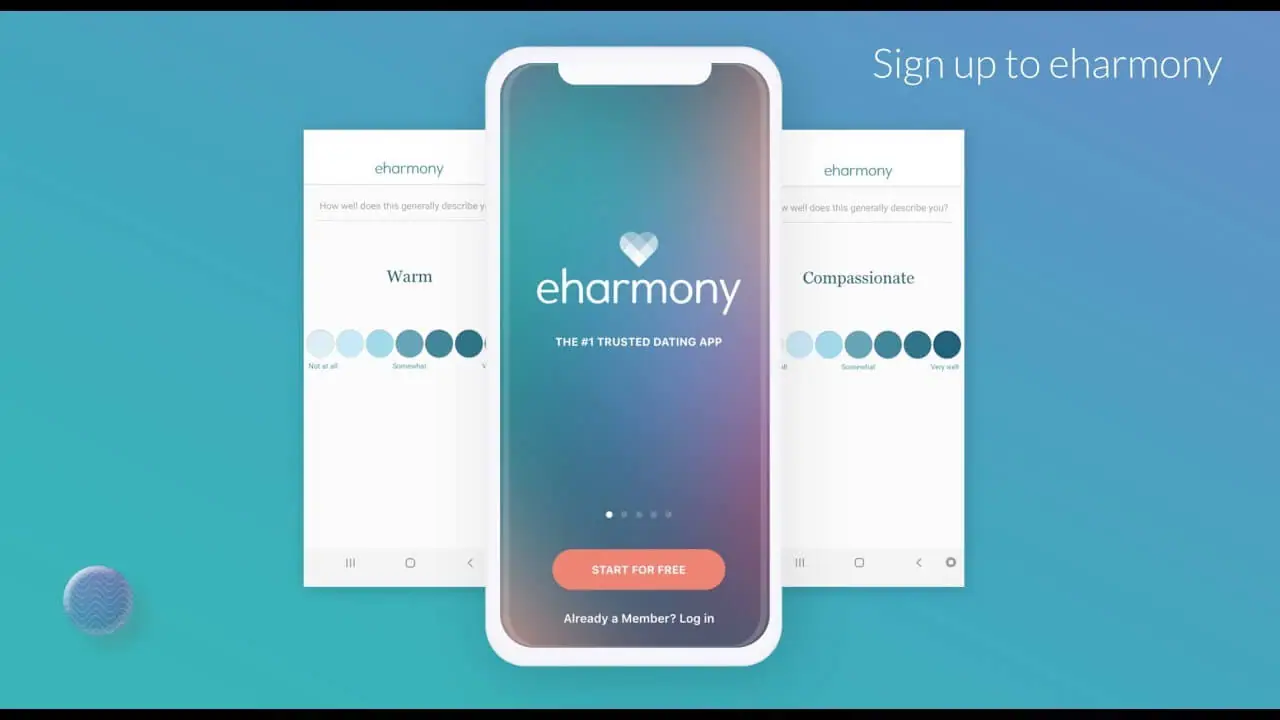 Most people tend to ask if it is hard to cancel an EHarmony subscription, but it is one of the most simple things you can do on this online dating website.
If you want to cancel your EHarmony subscription, this is what you need to do:
Log in to your EHarmony account
Click on Profile in the top right corner
Choose Account settings
Scroll to the bottom of the page
Click on Cancel My subscription
you're done!
As you can see, it is effortless to get rid of your current subscription and stop the automatic renewal of it, and you can do it both on the official EHarmony website or through their Android and iOs dating app.
You don't have to worry about how to cancel your EHarmony subscription on iPhone or Android because the whole process is absolutely the same.
Both options are the same, and with just a few simple clicks, you will be able to get rid of your monthly subscription.
This is also something I would recommend you to do if you plan to delete your account and leave the platform because you don't want EHarmony to interfere with your bank account or get money from it even after you cancel a subscription.
Also, even after you have performed the whole process, I would recommend you to check out the Data & Settings tab and make sure the status is changed on your browser and the Apple or Android app because bugs can happen form time, which can lead to you having a membership and proceeding to pay for it for quite some time.
Can I Get A Refund For My Membership?
Once you get rid of auto-renewal and decide to forget about the membership or close the account for good, you will probably want to see if there is an option to get a refund of the months of membership you have left.
Since most people purchase six-month or three-month subscriptions because they tend to be a lot cheaper, they usually want to get a refund when they decide to cancel it.
OFL Top Recommendations based on 100,000+ Survey

"Serious Relationships"
"Discreet Hookups"
"Best Course for Men"
"Quick Flings"
"Normal Hookups"
"Our Quiz"
Whether they will amend your subscription and allow you to get some sort of a refund depends mainly on their goodwill because refunds are not something that often happens on EHarmony.
However, if you have purchased a 6-month membership and now you have decided to leave the platform before the subscription period, and you have 2 to 3 months of membership left, you should contact them through Gmail and try to explain your situation.
The subscription services are not the best, but if you have 50 to 100 dollars of subscription left, they will usually give you a part of that money back.
Canceling EHarmony is easy, but this tends to be one of the trickiest parts, and when you are contacting customer support, you will need to provide them with all information about your dating profile, the membership, and your EHarmony billing information.
Be prepared that you may even need to wait months for the answer, so if you decide to delete the EHarmony account in the meantime, you will not be able to get in contact with them again.
If they decide to give you a refund, they will send you the money directly to your credit card, PayPal, or whatever billing address you have left when emailing them.
You will need to be patient because this can take even months, but in the end, you won't lose anything if you try.
Can I Cancel EHarmony Membership After 1 Month?
Most people think that you cannot cancel your EHarmony subscription until some time has passed, but you are allowed to do it whenever you want.
Even though you are limited in the number of times you can change your profile picture or phone number, you will be able to cancel the subscription whenever you want.
You have to deactivate the renewal feature and make sure you cancel the subscription status at the right time; otherwise, you will waste a lot of money.
You will be able to cancel your subscription in My settings whenever you want, but make sure you are not doing it after just a few days on the platform because it may appear suspicious.
Knowing if it is worth paying for EHarmony is pretty individual, so you definitely shouldn't be investing 60 dollars in membership and then contacting customer care after a day or two to get rid of it?
Does EHarmony Have A Free Trial?
EHarmony doesn't have a free trial, but it allows you to join the app as a free member and explore other profiles.
However, with a free membership, you will not be able to connect with anyone, which makes it useless because there is no way you can have some dating experience while using it.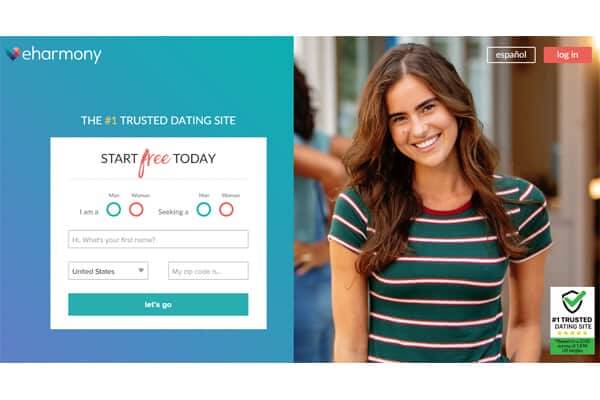 You also won't be able to use all the features EHarmony is known for, and your dropdown menu will be pretty much free of any interesting options, so this definitely isn't something you should use unless you just want to test out the platform.