Match.com is one of the online dating platforms that has been around for a while, and it still manages to gather a lot of active users who are searching for their future partners through it.
However, since it is a dating site that is a bit different from most other popular platforms, you may need some pieces of advice that will help you handle it and get potential matches.
For that reason, in this article, we will explore things like:
Is your dating app giving you the best chance for success?
Make sure to take our online dating site/app quiz to find out.
It's a fact that people who follow our dating site suggestions have on average 2 extra dates per month.
Match.com was probably the first online dating platform that provided its users with a fantastic matchmaking experience, even though people didn't know too much about the internet and all it had to offer at that time.
Initially, the whole sign-up process was relatively easy, and all you needed to do was set up a dating profile and start exploring your homepage.
However, the times have changed, and now you will need to work a bit more on your Match.com profile if you actually want to see success.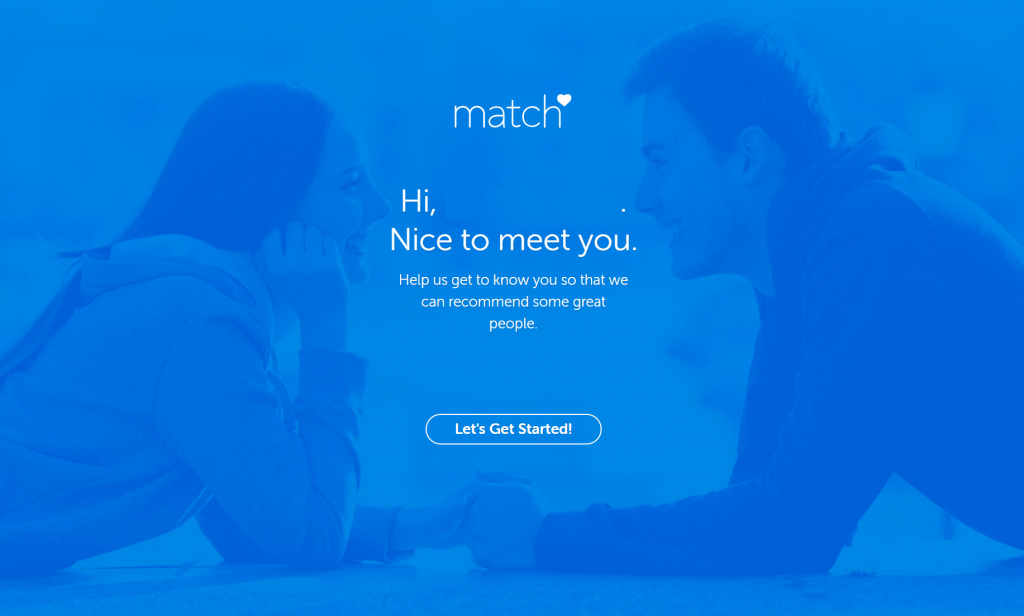 The main thing you need to understand is that you will need to get a paid subscription if you are eager to actually have some success on the app, but with a free version, you will not even be able to match with anyone.
This is the only way you will be able to get daily matches, exchange messages with other daters and actually find someone who could be your partner.
Since the membership on this platform is mostly around 40 dollars, I would recommend you to check out those long-term subscriptions that can help you save up some money because they will help you get the exact same dating experience at a much lower price.
Also, just like on most other dating services, you will need to come up with an attractive dating profile and upload information to it if you expect to gather any significant matches.
This is a dating platform only for people looking for a long-term relationship, so you will need to put in a lot more effort than you are used to on other online dating sites.
You will also need to upload profile pictures, and unless you add them, you will not see any other recommendations or potential matches.
Unless you are active on the platform, you can't expect to gain too much because only those who spend the time on it and manage to explore the matching algorithm will gain success.
Most people underestimate the power of the algorithm, and they don't even try to utilize the platform as much as they can, which will eventually lead to the platform not recognizing them and recommending them to fewer users.
If you are looking for a serious relationship (like eHarmony or Tinder) and not just a hookup (like BeNaughty or Ashley Madison), you will need to spend some time on the platform before you realize how it works and what your options are.
All Match users who fit the description will appear on your homepage at one point or another, so make sure you have set all the settings in the way you want them if you want to experience success as soon as possible.
How To Use Match.com Most Effectively?
Many people will still struggle with finding adequate matches on Match.com, and that is completely fine because this is not an app that is as simple as Tinder or Bumble.
OFL Top Recommendations based on 100,000+ Survey

"Serious Relationships"
"Discreet Hookups"
"Best Course for Men"
"Quick Flings"
"Normal Hookups"
"Our Quiz"
There are some features and filters that can help you upgrade your experience without too much effort, but make sure you use them the right way; otherwise, they may be counter-effective.
Here are some steps you should take to find the best matches on this mobile app:
Search filters are one of the best features of every dating platform that will help you discover other individuals quickly, and you will see that every dating coach recommends getting the most out of search filters.
Just like most other dating platforms, the Match app is also offering a lot of search filters that will help you navigate the search in the way you want it to god.
You will be able to choose people of a specific age range, ethnicity, religion, location, body type, and many more things that will make the algorithm recommend only people who fit the description.
However, don't be way too strict with these filters because sometimes, your true love is hiding in a place you would never believe to find them, and make sure you explore a little bit out of the box too.
The Match group is known for having users who don't add too much information about themselves, so some of them don't even fill out all the account settings, which can make it hard for you to find like-minded individuals.
For that reason, make sure you are not too strict on other daters and give everyone a shot.
Unfortunately, even though Match.com is a platform that requires a monthly subscription for you to start dating, there are still plenty of fake profiles and scammers, so you should keep an eye out for them.
In case there is a person that seems to be way too good to be true or whose profile pictures don't look too realistic to you, then the chances are that they are a scammer, and you should be careful because this sort of person appears on all dating apps.
Match.com doesn't require any specific identity verification, so it is pretty easy to create a fake account people won't recognize.
They can be paid members but also free members, so watch out for both types of people because you never know where they can be hiding.
I would recommend you to explore as much of the user base as you can, see whether their profile pictures or information repeat on someone else's profiles and in case you recognize something, try to do a reverse image search on Google to make sure who you are dealing with.
This is the easiest way to recognize a scammer and the best way to protect yourself, so always do this if something seems fishy.
Even though Match.com doesn't offer a questionnaire like most other online dating sites, you will still need to answer quite a few questions that will help you kickstart the search.
Always answer all questions about yourself, your profession, your goals, and the type of relationship status you are seeking because this can be helpful long-term and allow you to meet other daters quickly.
There are not too many questions, and you will only get asked once, so you don't have to stress too much about the whole Match dating process.
In case there are some new questions you should answer, you will get notifications, but this rarely happens, so be honest in the beginning, and reap the benefits long-term.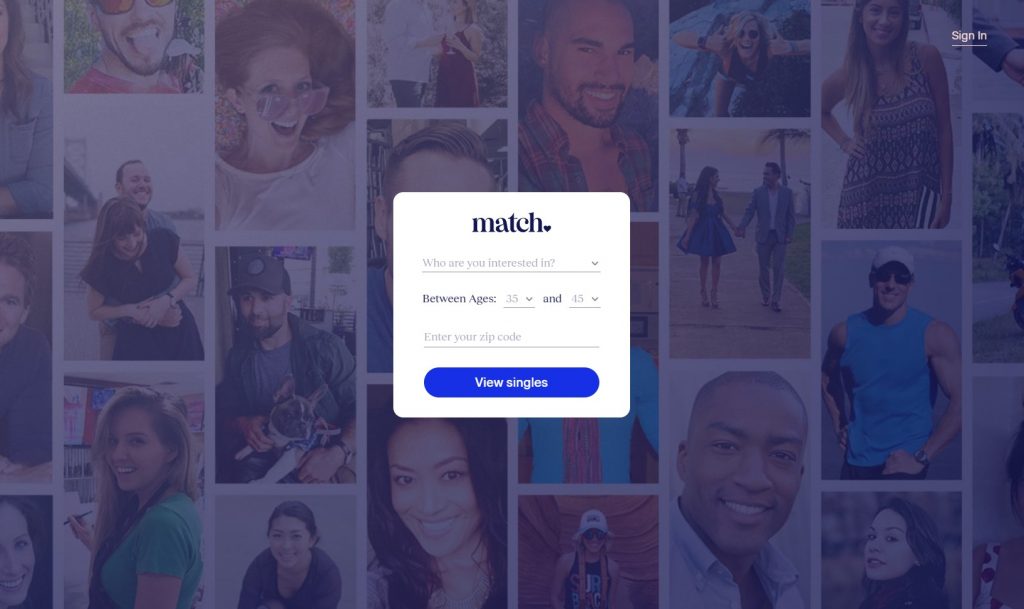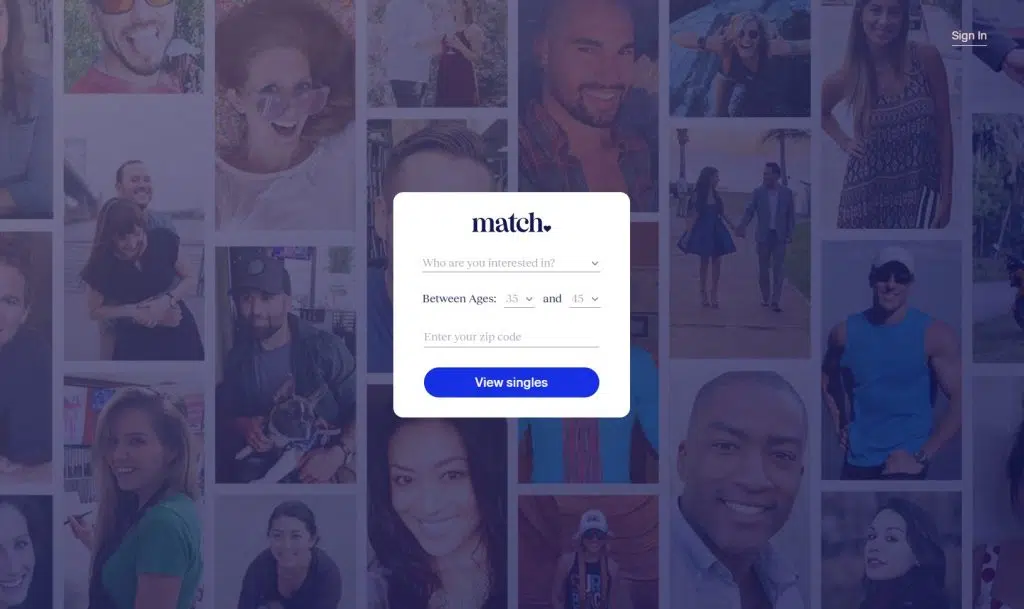 Even though plenty of Match.com members are not too interested in this sort of socialization, these dating events are an excellent way for you to meet plenty of new potential daters and maybe meet your perfect match.
In case you didn't have too much luck with your Match.com subscription and you want to gain access to other daters and new matches, this is the easiest thing you can do.
The events are held in bigger cities like New York, Chicago, and Los Angeles, so if you are living there or somewhere close to these cities, I would tell you to give it a try because you never know who you can meet.
How To Use Match.com Without Paying?
Using Match.com without spending a dime on it is possible, but you will not be able to use any of the add-ons or connect with other daters.
Just like on Zoosk, OkCupid, EHarmony, and similar dating platforms, with a free account, you will only be able to explore the platform, see other people's profiles and learn how the whole dating site works.
However, you will not be able to send match requests to anyone, send winks, smiles or develop any communication unless you purchase a premium plan.
Unfortunately, there are no promo codes or discounts for this platform, and if you have read a Match.com review or two, you have probably seen that the prices are strict, and the only way you can get a discount is if you purchase a 3-month or 6-month membership.
Using Match.com with a free version can be a good option if you are still not sure whether this is a dating app for you or not, but otherwise, you will just be wasting your time because you won't get the opportunity to do anything.
Also, don't try out those websites that claim to get you a lifetime of free Match.com subscriptions because that is an absolute scam.