Bumble is the third most popular app in the world, just behind Tinder and Badoo.
Moreover, during the Coronavirus pandemics, Bumble has gained almost 8 million new users.
Therefore, there are many more potential matches for serious relationships (like eHarmony or Tinder) or hookups (like BeNaughty or Ashley Madison).
So, in order to get more Bumble matches, you have to devise tactics and use some of the new features that Bumble has introduced to its users.
OFL Top Recommendations based on 100,000+ Survey

"Serious Relationships"
"Discreet Hookups"
"Best Course for Men"
"Quick Flings"
"Normal Hookups"
"Our Quiz"
Here, we will tell you all about:
Is your dating app giving you the best chance for success?
Make sure to take our online dating site/app quiz to find out.
It's a fact that people who follow our dating site suggestions have on average 2 extra dates per month.
How Do You Get Matches on Bumble?
First of all, let us explain how the Bumble matching algorithm works.
Like Tinder or Badoo, this app is location-based, as well.
So, the Bumble algorithm will first look to match you with nearby users.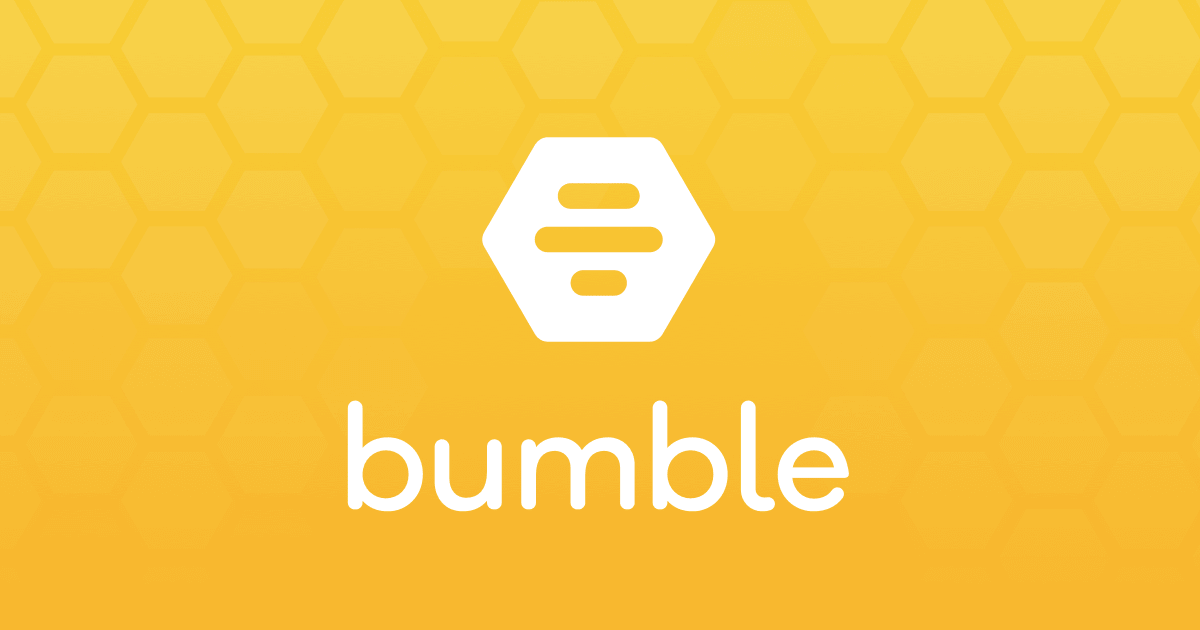 Then, if there are many users around you, the algorithm will emphasize and recommend to you the profiles of those who like the same things as you do.
Thanks to the information you leave when you organize your profile, Bumble will be able to filter and recommend users.
However, bear in mind that Bumble puts all the power in the females' hands because only they can message first when it comes to Bumble Date.
On the other hand, Bumble Bizz and Bumble Bff do not have the same rules as the Bumble Date because they are based on different principles.
How to Get More Matches on Bumble?
Like we have said in the first paragraph, in order to gain more followers, you have to pay attention to every single detail of your profile, and create a strategy that you will use.
Here are the Bumble features that you can use and areas on which you need to focus:
1. Edit and verify your Bumble profile
People often have prejudices about dating apps because they are afraid of fake profiles and potential fraud.
In order to avoid the situation where people will doubt whether the new profile is real or not, you have to add as many details about yourself as you can and verify the profile itself.
But let us start with the basics.
OFL Top Recommendations based on 100,000+ Survey

"Serious Relationships"
"Discreet Hookups"
"Best Course for Men"
"Quick Flings"
"Normal Hookups"
"Our Quiz"
How to create a good Bumble profile?
Firstly, we recommend you choose a photo where one can clearly see your face.
So avoid photos where you drink, photos with sunglasses, or those where you make direct eye contact with the camera.
Secondly, when it comes to your bio, things get a bit tricky.
Namely, you have to avoid writing a novel, but at the same time, you have to add some emojis or pieces of information that will let others know who you are.
Therefore, we recommend you use Bumble Date, Bumble Bizz or Bumble Bff badges and interest badges if you want to cut the long story short.
Thanks to the badges you can state everything, from your political beliefs to your favourite type of animal.
Finally, we advise you to verify your profile (especially if you are a male).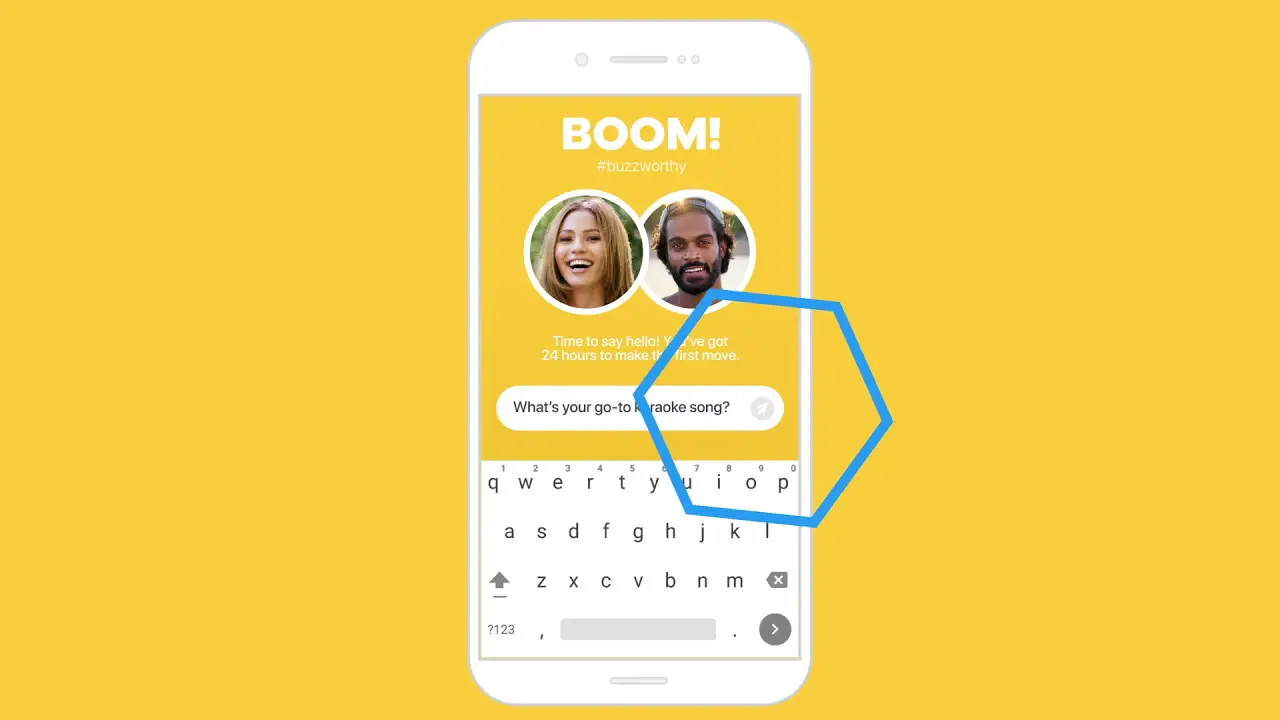 As we said, many are afraid to make the first contact because they do not know who is behind the profile they want to match with.
So, Bumble has offered a beautiful solution called- verifying.
If you want to verify your profile go to the editing section, then choose the "Verify your account" option, and there tap on the "Verify Now".
When you do what we have recommended, the Bumble app will send you a message asking you to take a selfie.
When you send them your selfie, they will verify your account and a checkmark will appear on your profile.
The checkmark confirms that the profile has been approved and verified.
Profile prompts might be a perfect solution if you do not have an idea of what to put in the bio of your Bumble dating profile or you would like to avoid adding badges.
The prompts are simply the part of the sentences you got to finish.
They can tell a lot about a user of the particular Bumble account.
For example, you can choose a sentence like We will get along if and various others.
3. Let your friends help you pick pics you want to add to Bumble
So, you have created a great profile and added a profile photo, but that is only the beginning phase.
In order to give strangers a chance to better see and meet you, you have to add a few more pictures.
Nowadays, you can add up to 6 pictures on Bumble.
Therefore, add pictures that will tell the others something about your trustworthiness, sense of humour, competence and attractiveness.
However, bear in mind that sometimes it is better to ask your friends to choose the pictures instead of you because they can objectively tell how they look.
Moreover, you might not be able to see micro expressions or small details that may persuade someone to right swipe or "superswipe" you.
4. Connect your Instagram and Spotify profiles to Bumble
This is a great way to meet someone more deeply.
As we all know, it is the 21st century, and a good part of our life can be seen by others on various social media.
So, why should not we use it for the good purpose of meeting someone cool and new?
Thanks to Instagram, one can see more pictures of you, not only from the present but also from previous years.
Moreover, if you have some followers in common, or you follow the same artists, you can have various topics to talk about.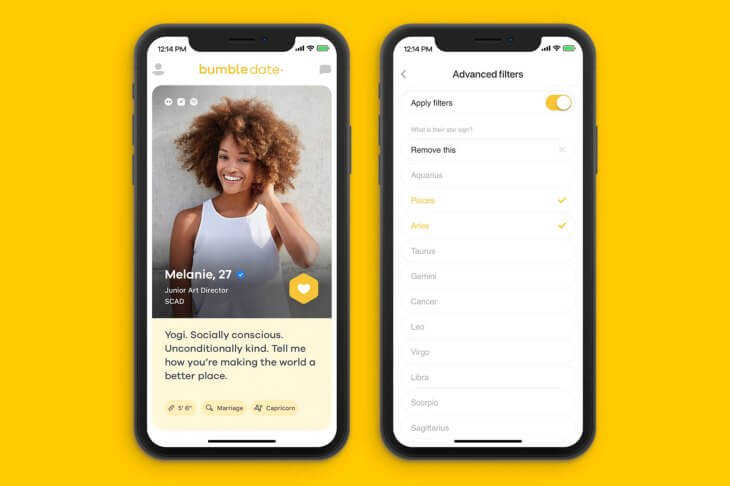 The same applies to Facebook, for example.
You can learn a lot about her by seeing her previous posts or people/things she likes.
Finally, the easiest way to connect to someone is via music.
Thanks to Spotify, you can create your favourite playlist, put it in the Bumble bio and later discuss it with your potential match.
5. Change your location from time to time
As we said above, Bumble online dating is location-based.
So, it would be good for you to change your area from time to time, and use the app.
For example, you can go to the downtown or some other parts of your city and see what profiles will appear on your swiping deck.
This is literally a kind of the famous "Travel Mode".
However, you will not have to pay for its service.
Bumble has introduced two subscriptions packages-Bumble Boost and Bumble Premium.
Both are there to help Bumble users and increase the desirability of their profiles.
However, there are differences between them, and the Premium package has a few more features to offer, but we will talk about Premium features later.
Bumble Boost features that will help you get more matches are the following:
Bumble SuperSwipes
Bumble Extend
Unlimited Swiping
Bumble Spotlight
Bumble Backtrack
a) Bumble SuperSwipes
Bumble SuperSwipes is one of the features that even a free version user can purchase.
If you have Bumble Boost or Premium you get 5 SuperSwipes per week.
It means that you have five opportunities to tell someone you like him/her.
This feature is almost the same as super like on Tinder profiles, so if you have used Tinder before you will be familiar with it.
If we could compare that feature to a real-life occasion it would be equal to approaching a man or woman on a street, and telling him/her you like them.
The only thing you need to do is to press the "yellow heart" icon on their profile.
b) Bumble Extend
Bumble Extend helps you extend the time someone has to approach or answer you.
So, if you have matched with a girl who has not sent the first message, use Bumble Extend and give her more time.
Moreover, by using Bumble Extend, you will tell her that you like her because you are giving her another chance to make the first move on this popular dating app.
c) Bumble Swiping
The more you match, the more time you have to get more matches.
Therefore, we recommend you use the Bumble Swiping feature that gives you an unlimited number of swipes.
d) Bumble Spotlight
This feature gives you a chance to be at the focal point of nearby swiping decks for some time- 30 minutes.
Thus, more people will notice you, and more people will probably right swipe you.
We recommend you use this feature between 8 p.m. to 10 p.m. because more people are active then.
e) Bumble Backtrack
Let us imagine a situation where you have used a Bumble for the first time and accidentally swiped left someone that might be a perfect match for you.
Bumble has a solution, you only need to activate the Backtrack feature.
It allows you to undo the last swiping, the only thing you have to do is to shake a phone a little bit.
After that, it will ask you if you want to return to the previous profile.
7. Purchase Bumble Premium
Bumble Premium is the best subscription for Bumble.
Although you pay twice more than for the Boost package, you get all the Boost features and a few more.
We will review the additional features that you get, that might help to get more matches on Bumble.
a) Bumble Beeline
The most important feature of all.
Namely, thanks to this feature, you get an opportunity to see who swiped right your profile.
When you have purchased Bumble Premium, you can see who swiped you right next to the Match Queue option.
That is to say, the Beeline feature is denoted by a Green Circle.
b) Advanced Filters
If you are a free version user or a Bumble Boost user, you will be allowed to use only two features.
But, if you pay for Bumble premium the number of filters you might use is limitless.
Therefore, you can adjust the search to show you only those people whom you might think may match with you.
c) Travel Mode
What happens on holiday stays on holiday is not it?
If you travel a lot and looking for a hookup, business associates via Bumble Bizz or just friends via Bumble Bff, Travel Mode will be perfect for you.
Thanks to this option, you can change your location, and see who is using the app and waiting for a match in other areas.
To sum up, we would say that the key is in organizing your profile well.
If you want to further enhance your chances of getting more matches on Bumble, purchase their subscription packages.
Do not worry if your Bumble is getting no matches on Bumble after you have applied our pieces of advice, it has been proved that new matches will come, sooner or later.